It's Getting Hot In Here! Gigi Hadid's Sexiest Snaps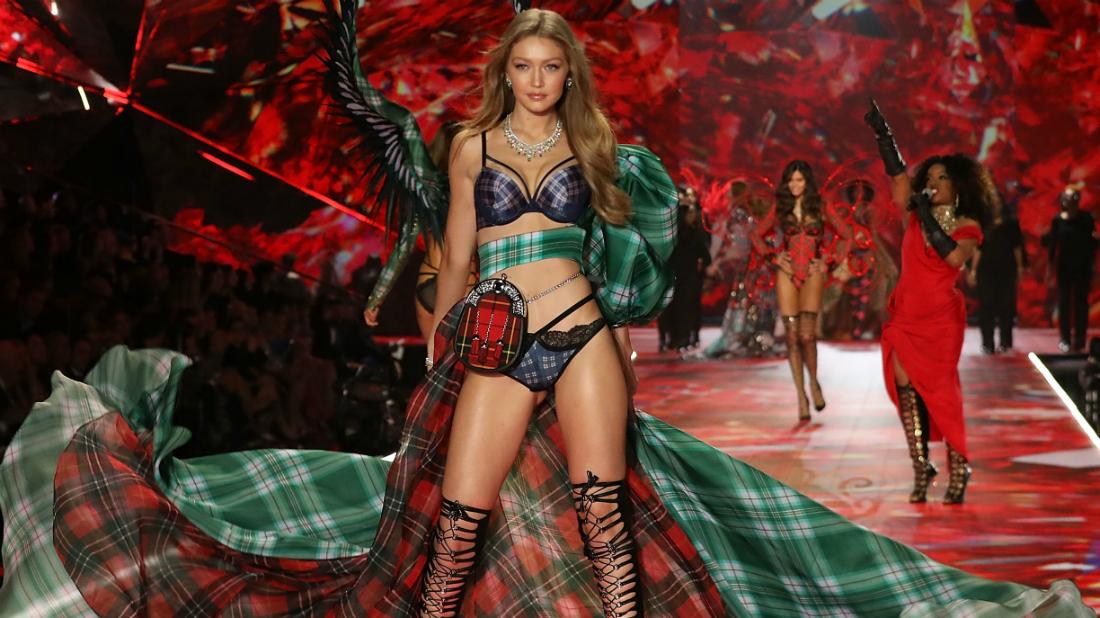 Gigi Hadid (and her sister Bella) took the modeling world by storm as soon as she showed interest in the career. Upon graduating from Malibu High School in 2013, she proved she had what it takes to make it in the ultra-competitive world of high fashion.
MORE: Gigi Hadid and Zayn Malik can't seem to get on the same page!
Hadid was one of the first to embrace and use Instagram. She joined it on November 1, 2011, and since then has had her fair share of sexy snaps. Finding the "sexiest" of those required going through years upon years of Instagram posts that revealed quite a few things about the supermodel, who has taken the fashion world by storm. She is humble. She enjoys a good laugh. She — especially — enjoys a good laugh at her own expense.
Article continues below advertisement
Have a look back at years of Hadid being a fabulous fashionista, a fine friend and a family member whose adoration for all things related to her family almost makes her even more attractive than her naturally good looks.
Article continues below advertisement
Mellow yellow
Gigi Hadid advised her 47.2 million followers to smartly enjoy the sun. Do so with a generous amount of SPF! Also, got to love the hat with its feather-adorned brim and brilliantly stitched circumference.
Article continues below advertisement
Makeup maven
Hadid was beyond colorful as she took her followers behind the scenes of her latest makeup shoot with the caption, "bts shooting new @maybelline ?"" The rainbow emoji seems fitting since her eyelid makeup is one fantastic rainbow. The use of various bright hues in this Instagram selfie was off the charts. Note the colorful nail treatment on Hadid!
Article continues below advertisement
The Force is strong with this one
This Instagram snap might not exactly scream "sexy!" But for millions upon millions of Star Wars fans, there was and is nothing sexier than seeing Hadid in a Star Wars tee, especially with that dazzling pink highlighted ponytail. This is the supermodel we were looking for.
Article continues below advertisement
"Start Me Up"
Speaking of tantalizing tee's … Hadid, sporting the iconic Rolling Stones logo on her shirt, added another triumphant T-shirt to her sexy snaps that had to have her fans singing the classic song, "Start Me Up."
Article continues below advertisement
The model and the mirror
The supermodel took a selfie in what appeared to be a fashion shoot. Sure, she looked amazing and ready for her job like nobody's business, but look closer. Got to love someone who puts their personalized initials on their cell phone case, right alongside that lipstick-soaked set of lips finger holder! Her hair was so richly wavy, layered and firmly on point. Models always make the appealing terry cloth robe look extra enticing as well.
Article continues below advertisement
Manic Monday
Hadid was ready for action and dressed to the nines. But for the supermodel, this appeared to be a regular Monday. She captioned the shot, "Monday night." In all seriousness, this contribution to the Gigi Hadid sexy snaps was thanks to her being tapped to be a judge on the wildly popular reality show, RuPaul's Drag Race. She was seriously stoked to be judging the "Snatch Game!"
Article continues below advertisement
Stem study
The caption implies that Hadid has an interesting take on her legs, aka stems. She called them "hotdogs" in the caption for her selfie. That poolside looked like palm tree-lined, picture-perfect paradise too.
Article continues below advertisement
Going coconut crazy!
Hadid enjoyed a little seaside coconut. This selfie of the supermodel was captioned only with two emojis — a palm tree and a pair of hearts. The scenery looked delicious, and that coconut appeared to be pretty yummy as well. Have to assume that Hadid was loving her trip.
Article continues below advertisement
Baby blues
Those piercing baby blue eyes of Hadid's cannot be contained! Look at how the supermodel dropped her stylish shades just enough to expose those pop-off-the-page peepers. Ever the colorful soul, also perfect was the matching shade of her lipstick and fingernail polish. Her hair's looking great as well.
Article continues below advertisement
Gigi geeks out!
Hadid appeared at the 2016 Met Gala and fully embraced its theme of "Manus x Machina: Fashion in an Age of Technology." The creative juices were flowing for the model and her caption clearly showed that she — and her team — had a ball bringing the Met theme to life. "Big love to my glam fam for being so much fun to create with." It's easy to love a creative type who is grounded enough to salute those who helped them get where they are.
Article continues below advertisement
Not a flash in the pan
One thing that is difficult for models — and many who are in the public eye — to maintain is longevity. Hadid's New Year's Day Instagram selfie, circa 2016, with its explosive flash could have one thinking about how the Hadid sisters are no flash in the pan. They have been working for years and show no signs of slowing. Oh, and she looked pretty awesome in this spaghetti-strapped, glamorous, white dress.
Article continues below advertisement
Famous friends
Kendall Jenner and Hadid captured their friendship on film. They used a creative hashtag to accompany the caption — #kengi. Get it? That's "Ken" for Kendall and "Gi" for Gigi. Click on the hashtag and there was a treasure trove of Instagram photos of the pair basking in their glory. Between their two followings, 108 million for Kendall and 47.2 million for Gigi, that's a whole lotta eyes!
Article continues below advertisement
Gearing up for Angel awesomeness
After a great Victoria's Secret show rehearsal, Hadid turned the camera on herself during the ride home to let fans know that they should be excited for the next day's big Victoria's Secret fashion show that airs every year in anticipation of the upcoming holidays. The caption, "Great day of VS show rehearsal," said it all.
Article continues below advertisement
Woke up like this
It's common to hear famous people as well as normal people use the phrase, "I woke up like this." But in the age of Instagram and other social media outlets, people can literally see how someone woke up. With this addition to Gigi Hadid's sexy snaps, the supermodel truly woke up … like this!
Article continues below advertisement
A talented trifecta
Jourdan Dunn, Cris Urena and Hadid were shooting a Maybelline advert and shared a behind-the-scenes pic with their collective fandom. Captioned, "Days on set are '100' with these two." She added a doubled-hearted eyes emoji, and you could just feel the love that these three shared for one another.
Article continues below advertisement
Music video vixen
Hadid brought the glamour to Calvin Harris' music video for "How Deep Is Your Love." The model shared a shot from day one of the video shoot on the occasion of the music vid's release. With this piercing look, she was ready to rock.
Article continues below advertisement
Mama Hadid makes the scene
Gigi and Bella Hadid's mother was quite the model back in the day. It's easy to see how the apple did not fall far from the tree for either of these girls. In this Instagram selfie, Mama and her daughter are relaxing in fine style. The supermodel let the world know that she and her mom would be binge-watching Bloodline. It is hard to tell from this photo who is prouder — mom for her uber-successful daughter or Hadid for her inspirational mother.
Article continues below advertisement
By the sea
Hadid hit the high seas and one thing was impossible to miss ... how her brilliant blue eyes once again pierced through all that blonde hair! She seemed right at home.
Article continues below advertisement
Puppy love
The Victoria's Secret Angel sought some love from her millions of fans for her fur baby. In her caption, she revealed that her beloved Shetland Sheepdog was undergoing some medical treatment and how much Hadid wished she "could be there to remind him how much I love him!!" Then she added a hashtag, #prayforlucky. The best thing about this shot was how she caught her pup giving her some love. Sadly, the pup did not pull through, leaving the entire Hadid family heartbroken.
Article continues below advertisement
Swift's squad
Hadid was joined by and Taylor Swift for this selfie that shed a little light on what the gals do when they get together. "Missing girls night for its Shirley Temples and Britney sing-a-longs, but mostly missing these two."
Article continues below advertisement
Goodnight, Gigi!
What does a supermodel wear to bed? Thanks to this Instagram selfie, that question was answered — at least when it comes to Hadid. She wore a little white number and told Los Angeles, "goodnight to the city of angels."
Article continues below advertisement
Black & white and hot all over
Hadid simply captioned this shot, "IT." Was she saluting the information technology team at Instagram? Yeah, probably not. But she posted this shot before heading out on the town.
Article continues below advertisement
Flying high
Hadid was high life livin' with this Instagram selfie. The supermodel was on a long flight and posted one of the many perks. Her caption said it all, "Just when you thought a 15+ hour flight couldn't get any better, they offer you a hot shower in a beautiful on-board spa. Yes, this picture was taken at 43,000 ft." She really lives it up.
Article continues below advertisement
#MyCalvins
Brooke Shields became a household name with a commercial where she famously uttered the phrase, "Nothing comes between me and my Calvins." That was long before the iconic designer got into designing undergarments. Hadid could surely paraphrase Shields' iconic 1981 quote, but she captioned the Instagram selfie, "Monday morning in #myCalvins." That works.
Article continues below advertisement
Golden Gigi
The supermodel went out on the town proving that all that glitters IS gold. The plunging neckline gave new meaning to the word "plunging" as Hadid seemed to revel in revealing. "Last night last night," is what she captioned this selfie. Someone had fun, that much was clear.
Article continues below advertisement
Pucker up!
Hadid was joined by her good friend and fellow supermodel, Shanina Shaik, at the opening night event for tennis' US Open. Because these models travel the world and are often on the road, it's easy see why it was nice to let the world know, through Instagram, the joy of friendship. "So good to hang with this mega babe," Hadid captioned this addition to her sexiest snaps.
Article continues below advertisement
Gigi gets the blues
What is not to like about this selfie? Hadid's hair is beyond beautiful. Her fashion sense was pitch perfect and those piercing blue eyes were made all stunning. In order to make her eyes pop, she wore a lot of like-colored clothing!
Article continues below advertisement
Polka panties
Hadid had a good laugh when she posted an Instagram selfie that put the spotlight on her black polka-dotted undies. With everything else in white (her nightshirt, the sheets and comforter), it's easy to see how those panties would stand out in a pic! She captioned the selfie, "haha," and included two watermelon emojis.
Article continues below advertisement
Wicked in white
Putting the "super" in supermodel was the point of this sexy snap. It appeared that she was getting ready for a dip in somebody's pool from her caption, "pool house" with a bikini emoji. The comments from her followers were varied, but they all shared a common theme expressed by rogeliohdez.6113 with, "Woooooow."