Inside Story! Weird Objects & Horrifying Injuries Caught On X-Ray!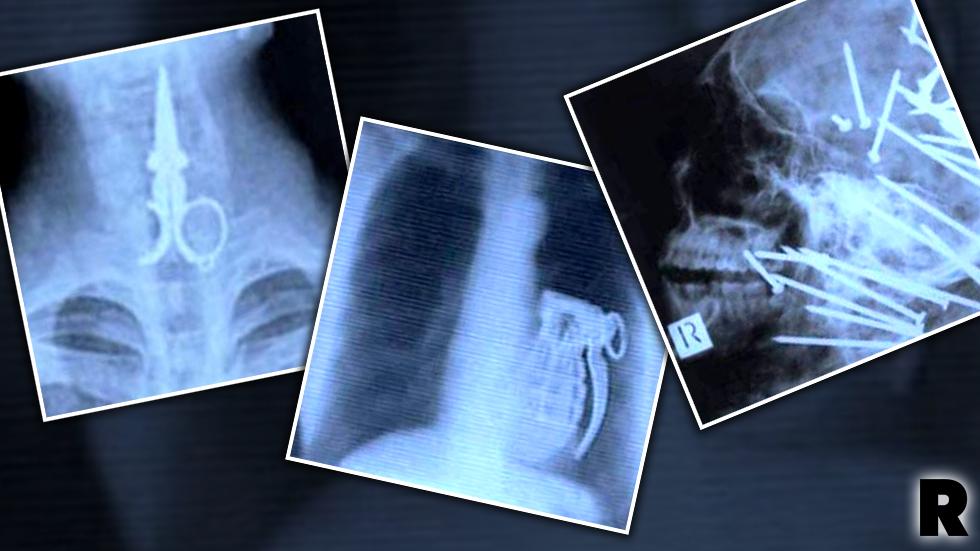 The inside story! Check out these weird, creepy objects and horrifying injuries revealed in a gallery of shocking X-rays.
Article continues below advertisement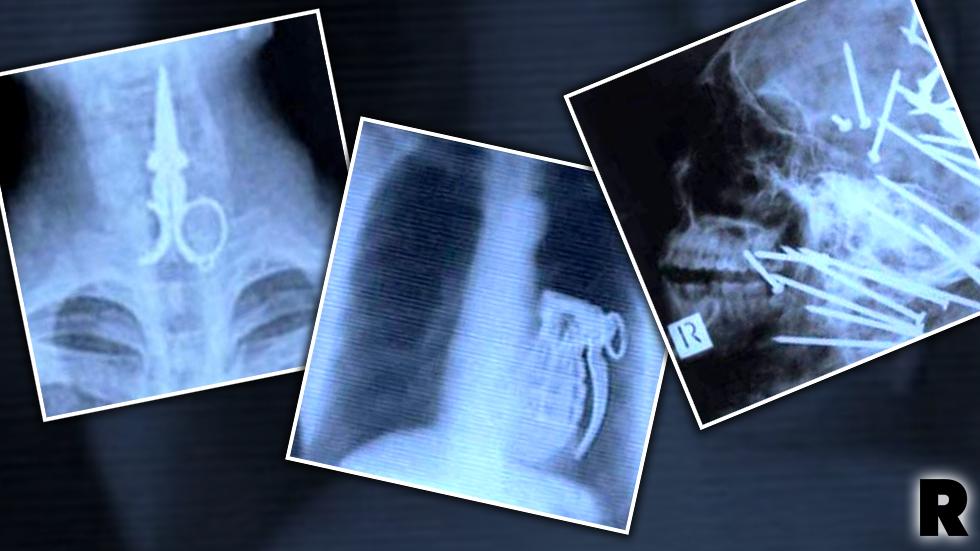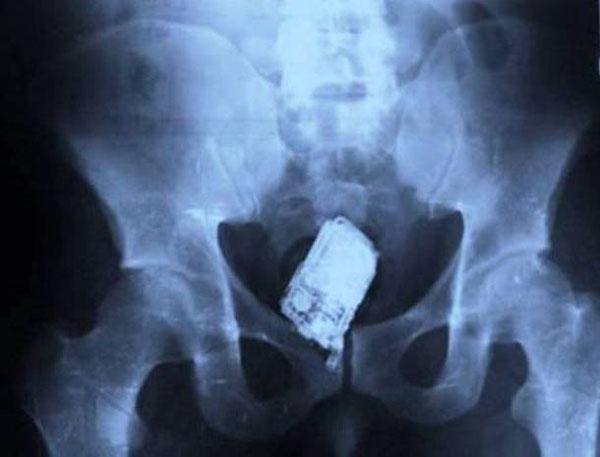 CELLPHONE! Doctors find the strangest things — in some pretty strange locations — as these X-ray photos reveal. In this case, a phone was recovered from a man's lower colon in a San Salvador prison. It's unknown if the ringer was set to vibrate.
Article continues below advertisement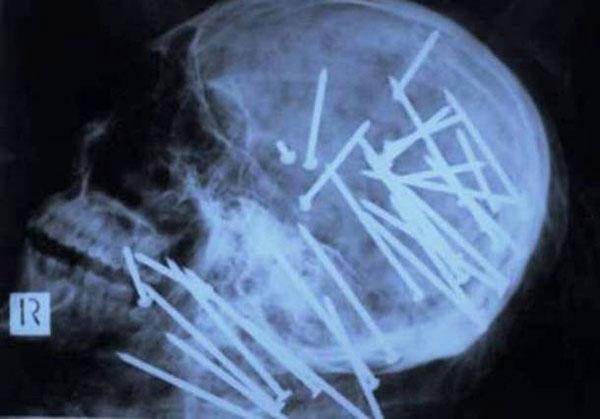 NAILS! Australian police suspected Chen Liu was killed with a nail gun. A quick X-ray confirmed their theory.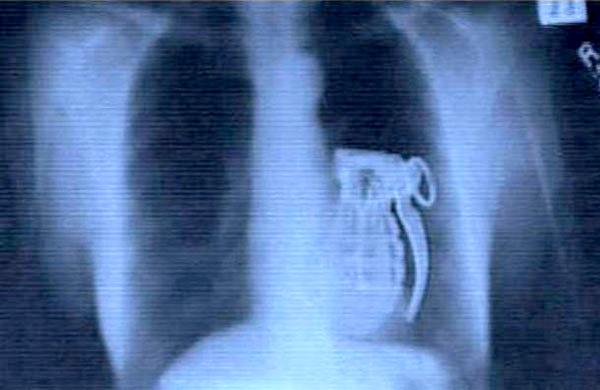 HAND GRENADE! This would-be terrorist decided to swallow a hand grenade. Luckily he left the pin in place.
Article continues below advertisement
LIGHT BULB! Doctors removed this light bulb from a man's butt in Pakistan. He was reportedly mystified by the discovery.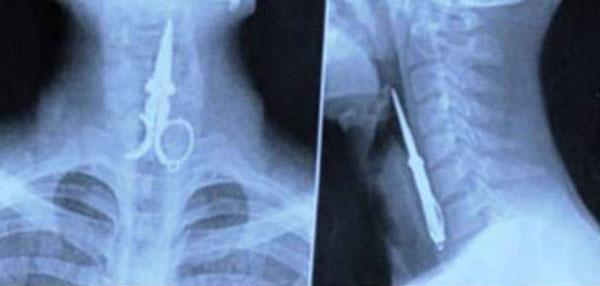 NAIL SCISSORS! The lesson here: Don't try to clean your teeth with nail scissors while your friends make you laugh.
DRILL BIT! Construction worker Ron Hunt fell from a ladder onto an 18-inch drill. The bit went into his eye, through his skull and out the back of his head. Miraculously, it missed his brain and he survived