Sordid Affairs & Big Cover-Ups! 8 Secrets Huma Abedin Could Reveal In New Tell-All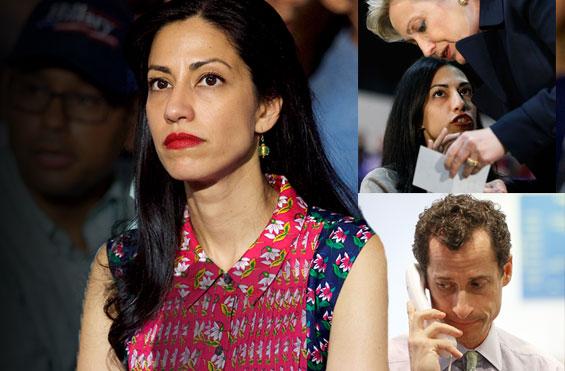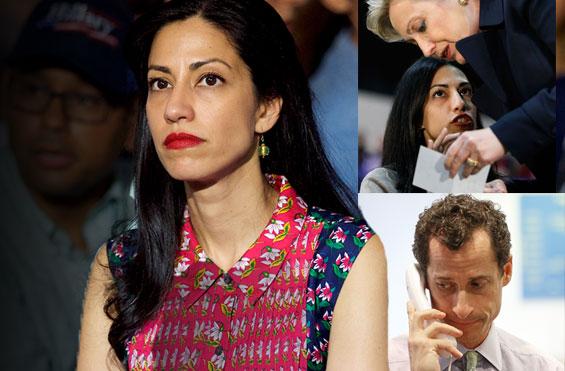 Huma Abedin is shopping a tell-all memoir around for a whopping $2 million. From her scandalous divorce form disgraced ex-congressman Anthony Weiner to her close relationship with Hillary Clinton, this book is sure to be juicy! Get the possible secrets to be revealed on RadarOnline.com.
Article continues below advertisement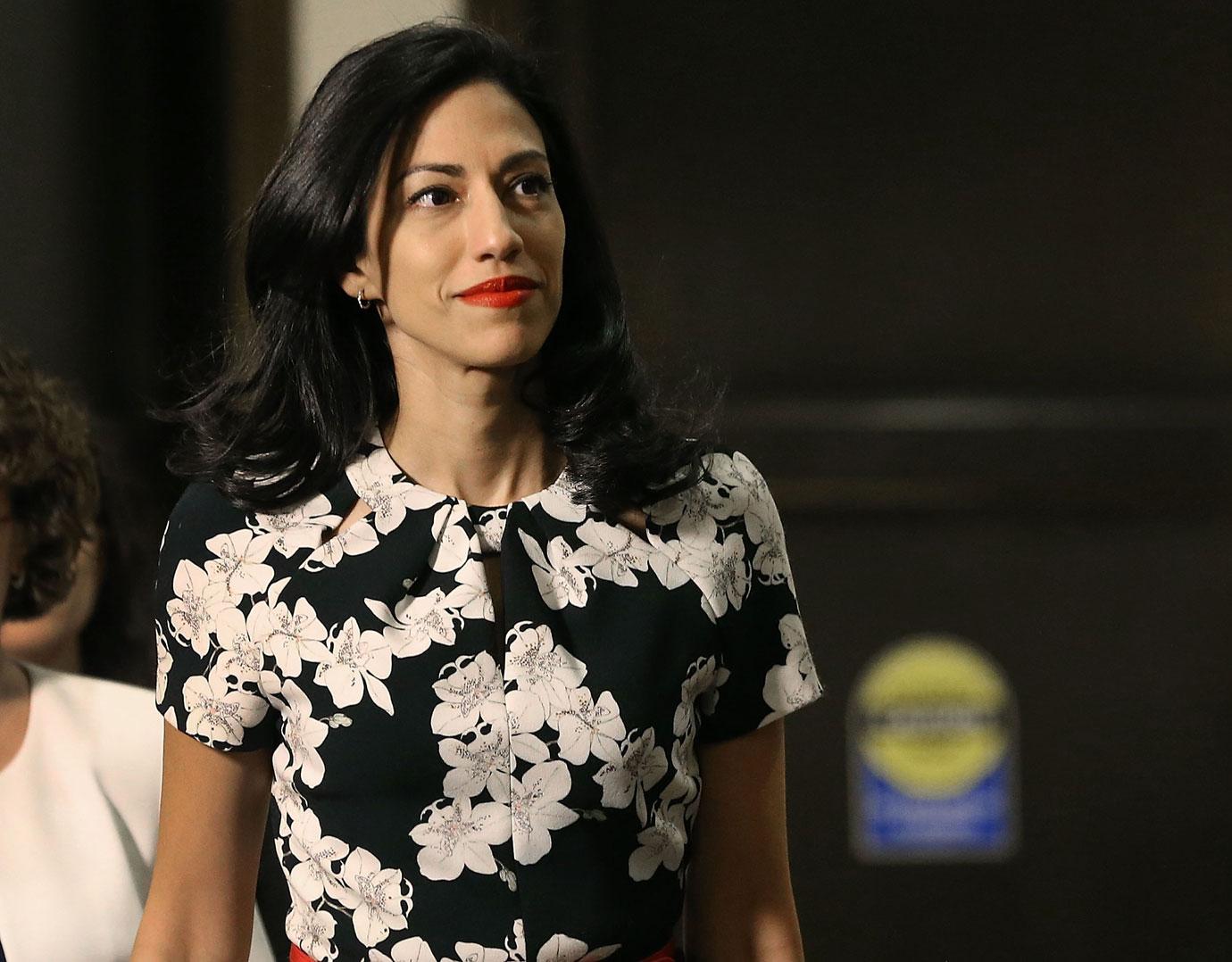 Shocking separation: Abedin shocked the world when she announced the she was "separating" from ex-politician husband Anthony Weiner after his string of affairs were revealed.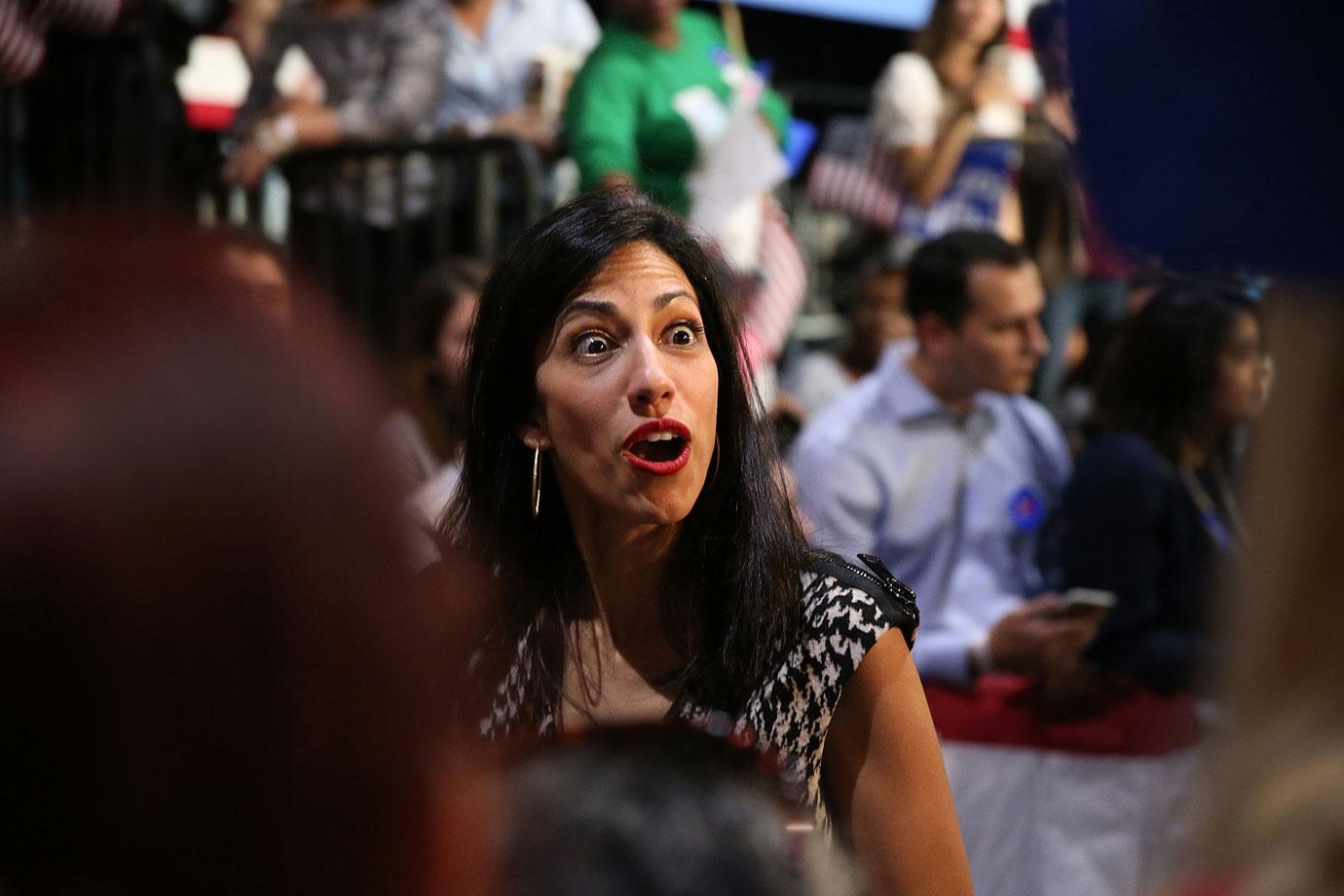 Porn charges: As RadarOnline.com reported, Weiner was trying to weasel his way out of child porn charges after he was caught sexting with a 15-year-old girl last year. The Wall Street Journal reported that his lawyers "had discussions with federal prosecutors in Manhattan in hopes of dissuading them from bringing charges, or at least from bringing the most serious one: production of child pornography, which carries a 15-year mandatory minimum prison sentence upon conviction."
Article continues below advertisement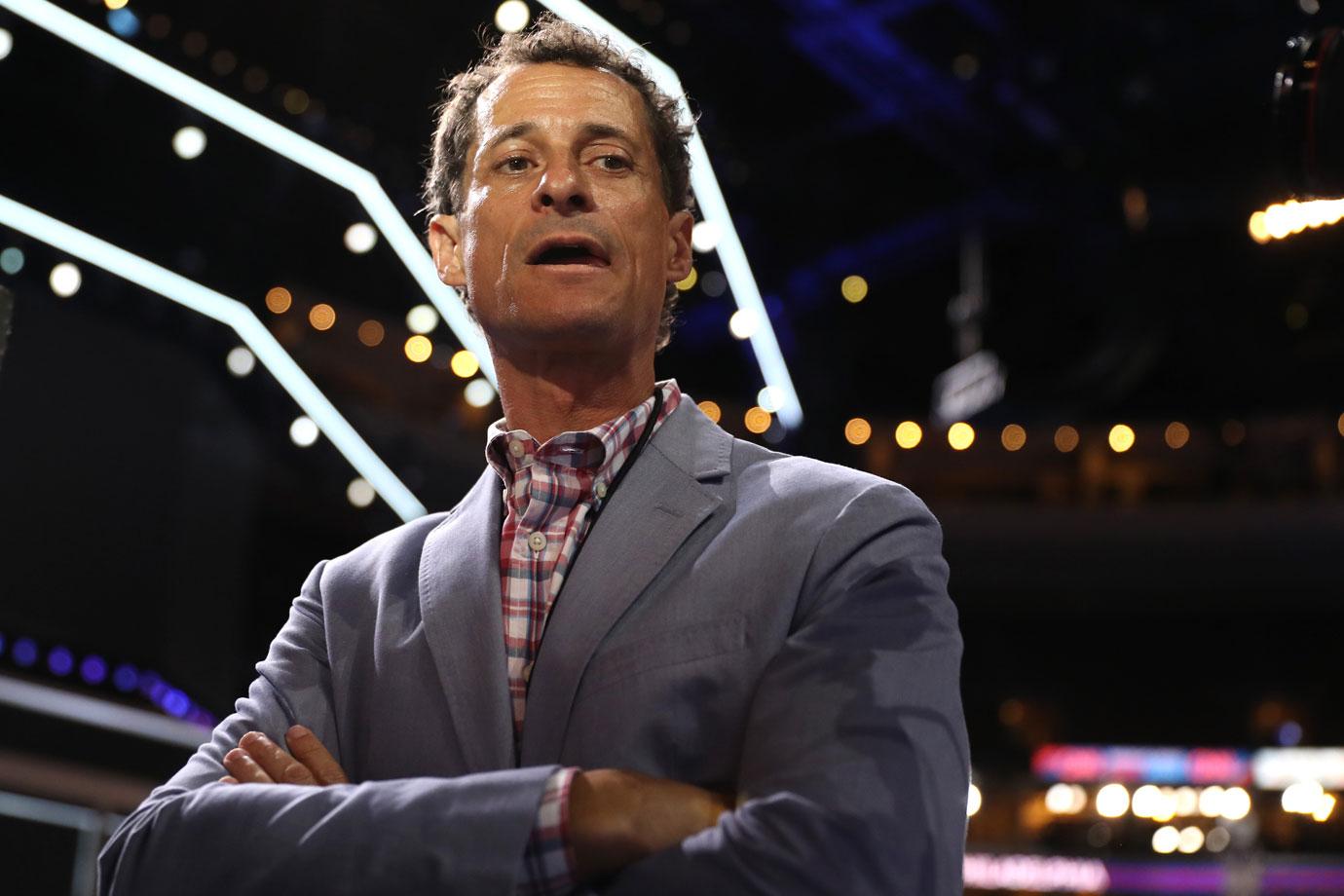 Sexting scandal: Abedin's husband had been sexting an underage girl as early as 2011, shocking WikiLeaks revealed. News of an investigation into Weiner's alleged messaging with a 17-year-old girl was passed onto John Podesta, who later became chair of Clinton's presidential campaign, and adviser Neera Tanden. At the time, the former congressman was still married to Clinton's top aide.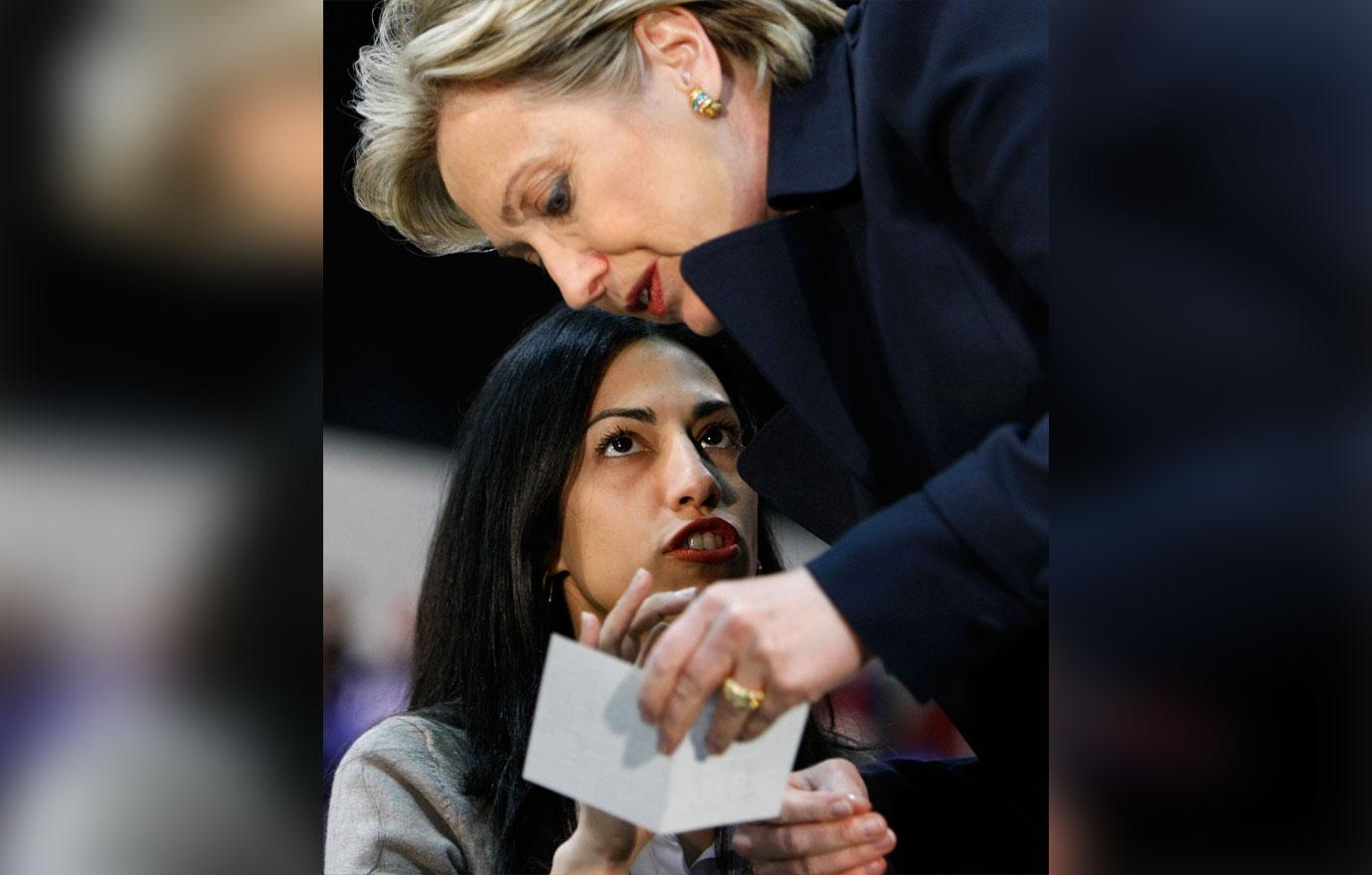 Possible Clinton cover-up: Hillary Clinton and Abedin knew for years that sex perv Weiner was up to no good, and still they kept him in their inner circle! But even more shockingly, a top-secret intelligence dossier obtained by RadarOnline.com suggested that Clinton worried he'd committed "crimes" — but kept his secrets anyway.
Article continues below advertisement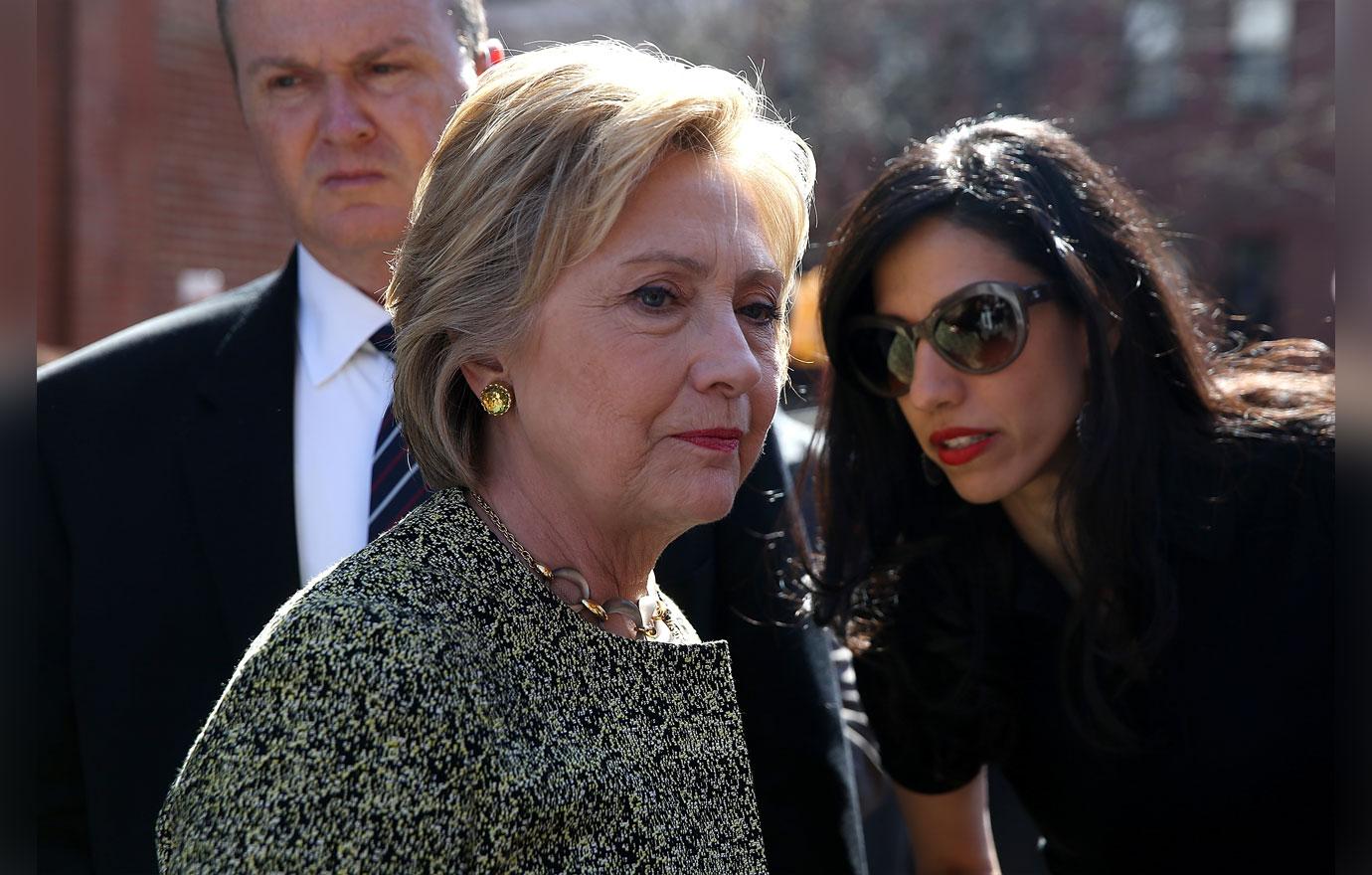 Premature funeral planning: In a series of explosive leaked emails, it was revealed that Clinton asked Abedin to help plan her and husband Bill Clinton's funerals in 2010. Judicial Watch released 1,184 State Department records, 29 of which were previously undisclosed Clinton emails. "Every time someone significant passes, I am flooded with requests," Capricia Marshall, the former Chief of Protocol for the State Department, emailed Abedin, Doug Band and Cheryl Mills. "Planning is necessary and best done when they are still with us."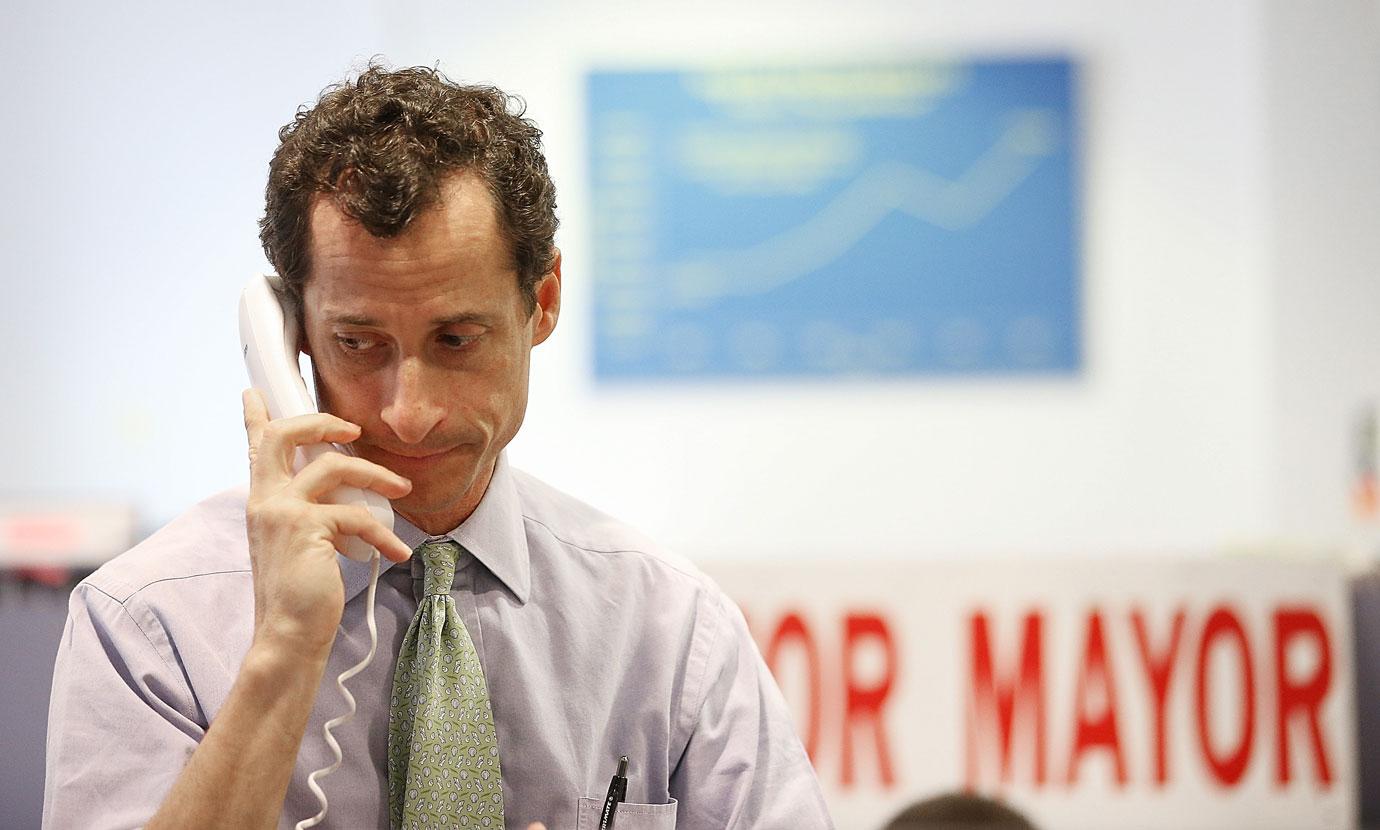 FBI Investigation: Shocking information in the Anthony Weiner FBI probe revealed that the shamed former congressman may have been involved in multiple sexting scandals. Investigative journalist Doug Hagmann sat down for an interview on Alex Jones' Info Wars to discuss the case and its dangerous repercussions on Hillary Clinton's then presidential campaign. As RadarOnline.com previously reported, the FBI reopened its investigation into Clinton's private server used during her time secretary of state at the time, after discovering emails on a computer belonging to Weiner and Abedin.
Article continues below advertisement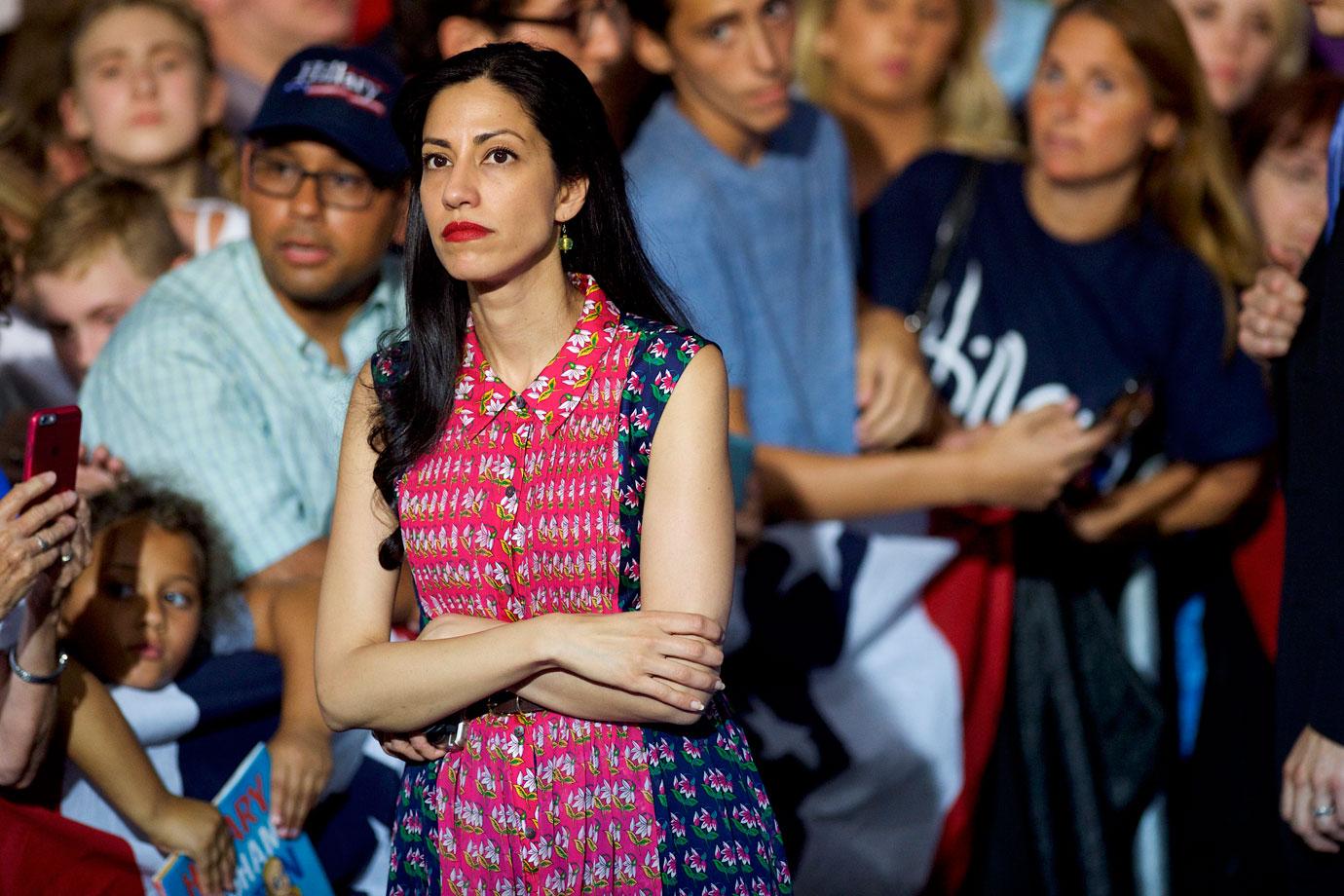 Funemployment?: Stone-faced Abedin found herself unemployed after Clinton's big election loss and has been "trying to do anything to make money," a source recently told RadarOnline.com.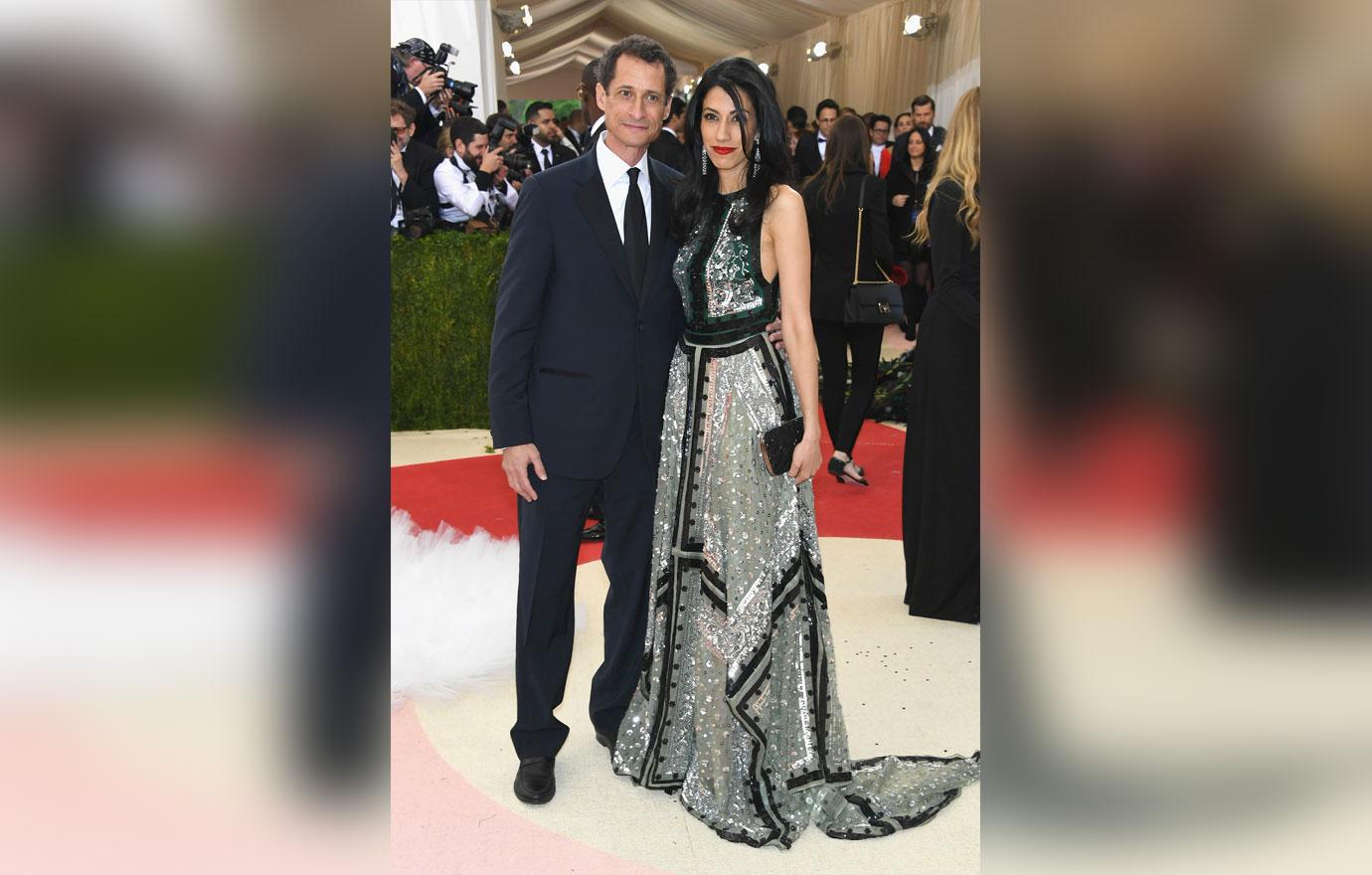 Forgive & Forget: Most recently, Abedin has reportedly forgiven Weiner after years of cheating and lying. After separating from Weiner last August, the 40-year-old is now "working hard" on her marriage, sources told the New York Post.
We pay for juicy info! Do you have a story for RadarOnline.com? Email us at tips@radaronline.com, or call us at 800-344-9598 any time, day or night.