Hollywood's Best Kept Secrets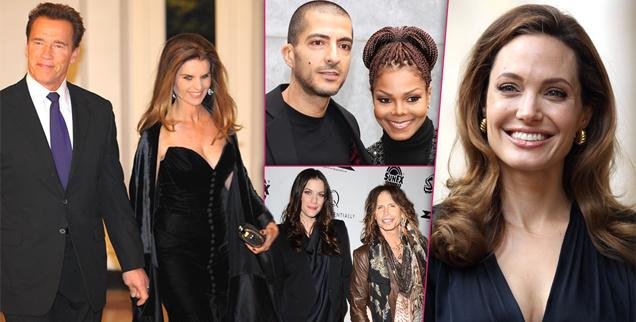 Angelina Jolie isn't the only big Hollywood star who has kept her personal life out of the public eye – learn about all of Hollywood's other best kept secrets that were eventually exposed.
Article continues below advertisement
Angelina Jolie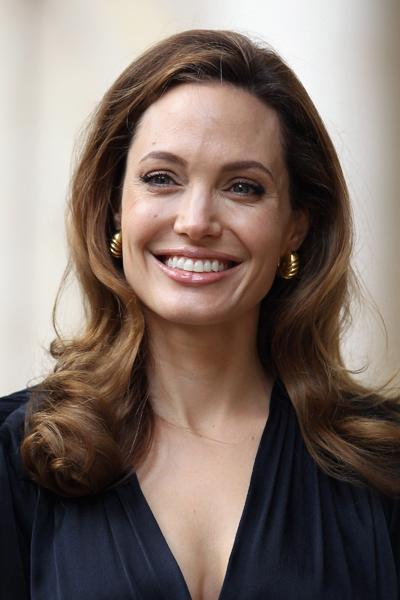 Angelina Jolie's bombshell announcement in Tuesday's New York Times that she had undergone a double mastectomy took the world by surprise. The A-list actress, who started three months of procedures on February 2nd and completed it on April 27, managed to keep her medical trauma out of the media.
Sandra Bullock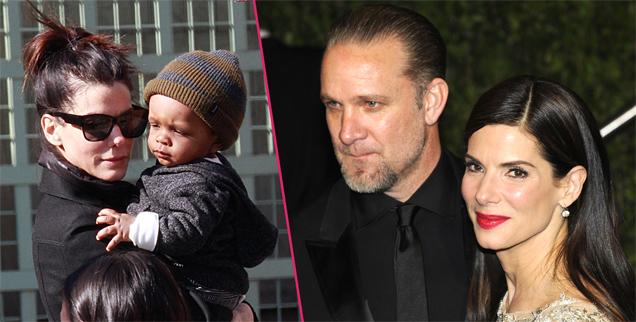 Sandra Bullock endured months in the public eye when it was revealed that her husband, Jesse James, had been cheating on her with several women, but despite all the media attention and scrutiny, no one managed to figure out that the Academy Award winner had adopted a baby boy! Sandy made the big announcement on April 28, 2010 – four years after she and James had begun the adoption process and four months after her son, Louis Bardo, was born.
Article continues below advertisement
Blake Lively and Ryan Reynolds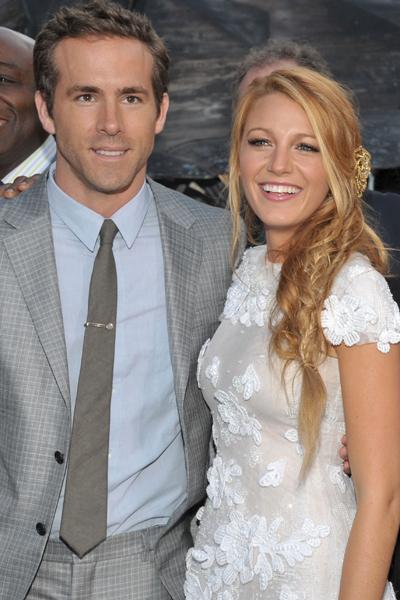 Who knew they were even engaged? Blake Lively and Ryan Reynolds' whirlwind romance really took a turn for the serious, when they tied the knot in a super swanky and incredibly secret Charleston, South Carolinawedding ceremony in September 2012. Despite the couple's star power and the A-list guests, including Florence Welch and America Ferrera, they managed to keep the whole thing undercover.
Article continues below advertisement
Wissam Al Mana and Janet Jackson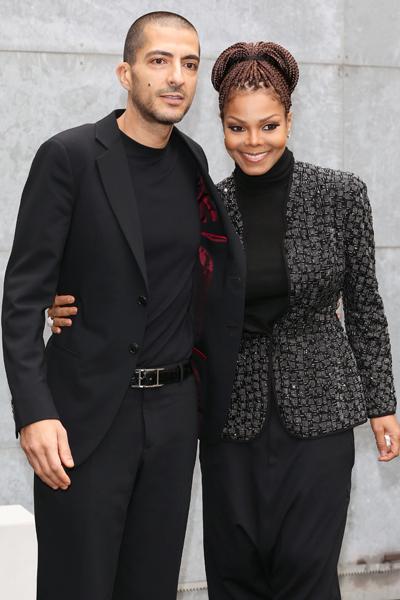 I'm not engaged, I'm already married! Janet Jackson, who was bombarded with rumors that she was engaged to Wissam Al Mana, set the record straight with a reporter when she was asked about her upcoming nuptials. "The rumors regarding an extravagant wedding are simply not true. Last year we were married in a quiet, private, and beautiful ceremony," Janet told ET Online in February 2012.
Article continues below advertisement
Arnold Schwarzenegger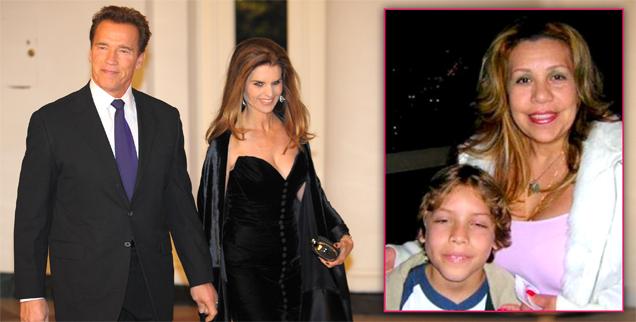 Despite being the governor of California as well as an internationally renowned star, Arnold Schwarzenegger managed to keep not only his affair with maid, Mildred Baena, a secret for over a decade, but also the fact that they bore a love child! Arnold copped to the allegations in May 2011, with his marriage to Maria Shriver crumbling shortly after.
Article continues below advertisement
Charlize Theron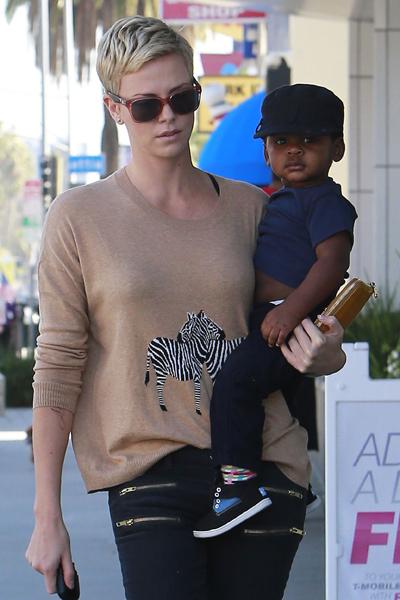 Two years after Sandra Bullock secretly adopted Louis Bardo, Charlize Theron dropped her own adoption bombshell. The Snow White and the Huntsman star that she had a four-month-old baby boy named Jackson.
Article continues below advertisement
Joe, Jessica and Tina Simpson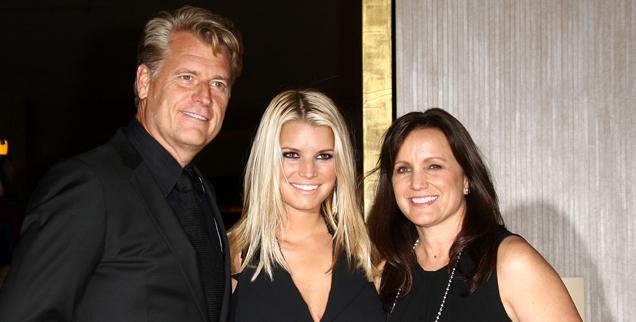 Tina and Joe Simpson appeared to have a picture perfect marriage for 34 years, until it was revealed in October 2012 that Tina had filed for divorce in September. Even more shocking, were reports that Jessica and Ashlee Simpson's father, a former pastor, had come out to his family!
Article continues below advertisement
Daisy Lowe and Gavin Rossdale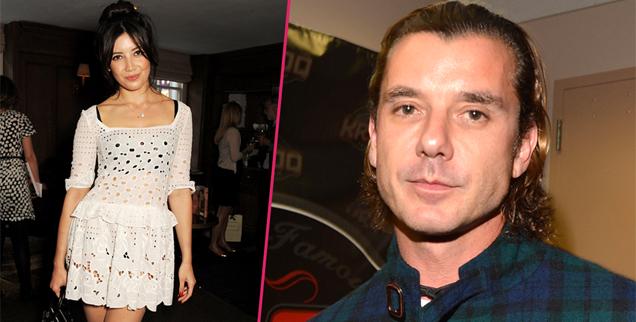 In 2004, it was revealed by a DNA test that Gavin Rossdale was the father of 15-year-old model Daisy Lowe, after having a brief romance with her mother, Pearl Lowe, when they were in their teens.
Article continues below advertisement
Liv and Steven Tyler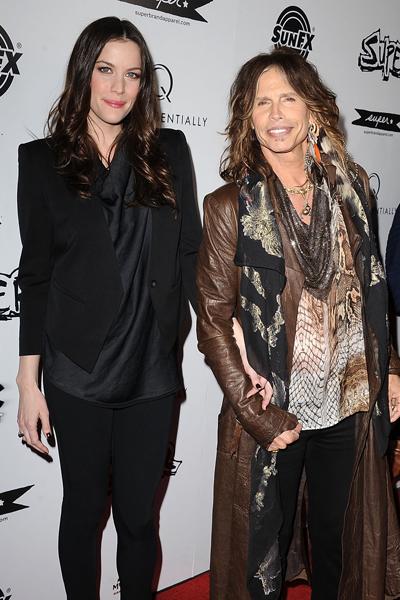 Who's your daddy? Liv Tyler, Born Liv Rundgren, grew up thinking that rocker Todd Rundgren was her biological father, but when she met rocker Steven Tyler when she was eight, she started questioning her paternity. Eventually her mother, Bebe Buell, admitted that the Aerosmith singer was her dad and that she had kept it a secret because of Steven's hard partying lifestyle.
Article continues below advertisement
Jack Nicholson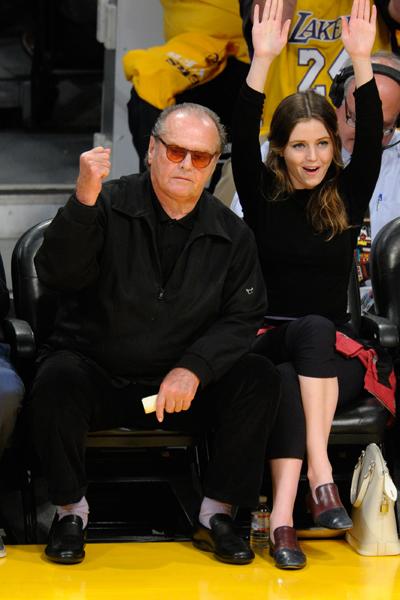 Jack Nicholson grew up thinking that his maternal grandparents were his parents, and didn't find out until 1974, with the help of a TIME magazine journalist, that his sister was actually his mom! By the same he learned the truth, both his grandmother and mother were deceased, and he never found out who his real father was.
Article continues below advertisement
Meg and Jack White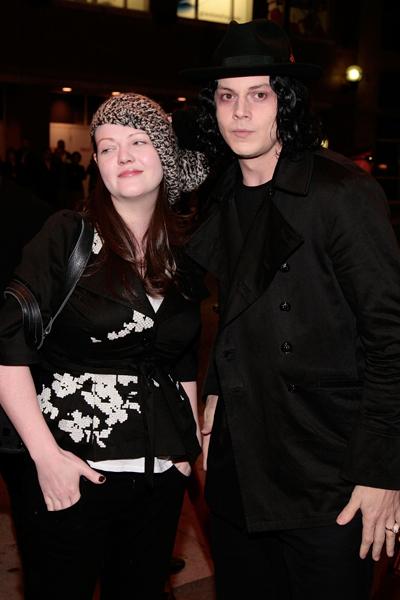 Brother and sister or man and wife? Meg and Jack White rose to fame as musical duo The White Stripes claiming they were siblings– so it was quite shocking when the Detroit Free Press published copies of their marriage license and divorce certificate!
Article continues below advertisement
Katie Holmes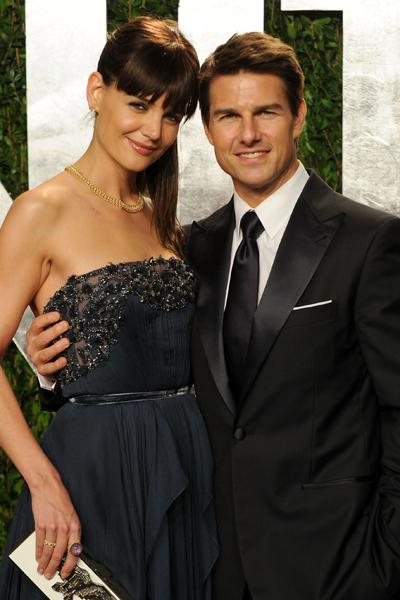 Katie Holmes took the world – as well as husband Tom Cruise – by surprise when she filed for divorce in 2012. The Dawson's Creek star managed to secretly orchestrate the separation with her lawyers and family, without the media or her super famous husband finding out.
Article continues below advertisement
Michael Lohan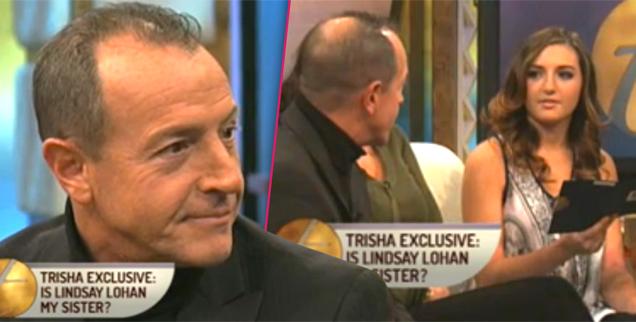 While he was married to Lindsay Lohan's mother, Dina, Michael Lohan had an affair with Kristi Kaufmann, and it was revealed several years later through a DNA test he had a secret love child, Ashley Kaufmann.
Article continues below advertisement
Leighton Meester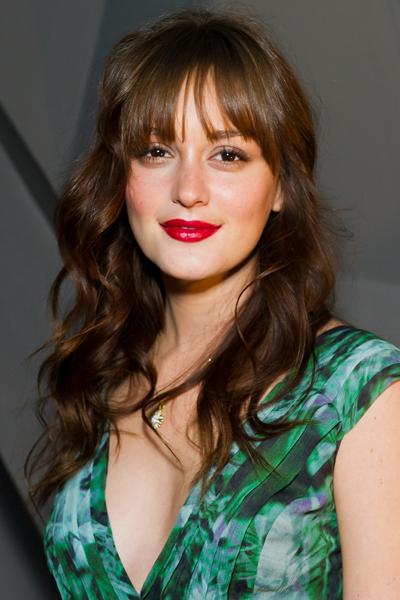 Gossip Girl star Leighton Meester appeared to have a picture perfect life, until it was revealed that her mother was serving a sentence in federal prison after getting busted for participating in a drug ring at the time of her birth. Leighton clarified the story in 2012, to Marie Claire magazine, admitting that she was born in a hospital and spent the first three months of her life in a halfway home being nurtured by her mother.
Article continues below advertisement
Lance Armstrong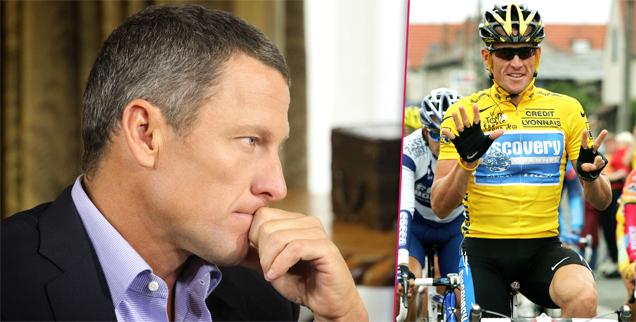 Lance Armstrong was hailed as one of the biggest sports heroes of all times, battling cancer and winning the Tour de France seven times between 1999 and 2005, but what the world didn't know was that he was doping during all seven of his Tour de France victories. In 1996 he wasdiagnosed with testicular cancer that spread to his brain and lungs and he began extensive cancer treatment, taking a break from cycling. Declared cancer free in 1997, he returned to racing. After denying doping for years, he faced a federal investigation in 2011 and was charged by the USADA with using illicit performance enhancing drugs in June 2012. By August, he was stripped of all his medals and banned from competing for the rest of his life. He finally came clean about his lifetime of lying in January 2013, confessing all of his doping secrets to Oprah.
Article continues below advertisement
Kathy Bates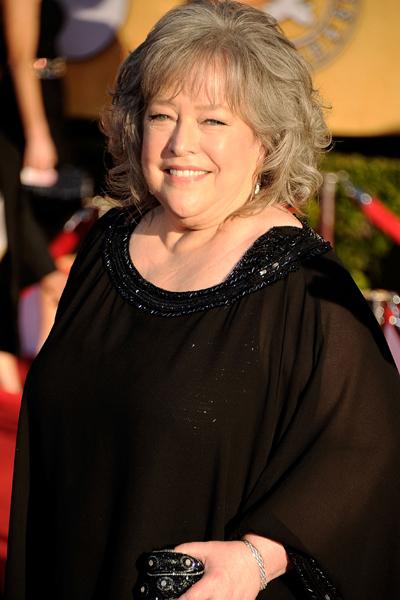 Kathy Bates waited until after her battle with ovarian cancer, to announce it to the world. Right after she had signed on to do 2004's Little Black Book, she was diagnosed with the disease, and secretly underwent treatment. She waited until 2009, when she was in remission for more than five years, to go public with her news.
Article continues below advertisement
Sofia Vergara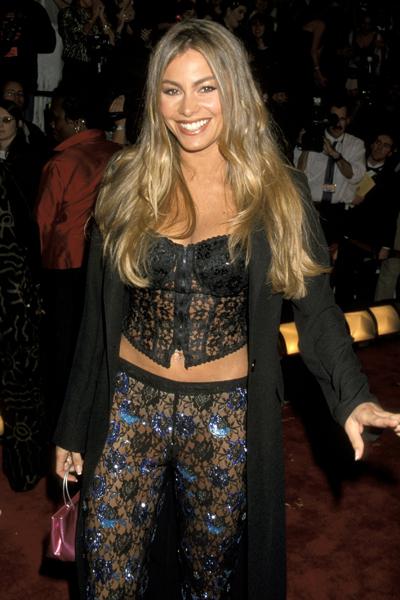 Modern Family bombshell Sofia Vergara (photo circa 2000) was diagnosed with thyroid cancer in 2000, but kept it under raps until opening up to Health magazine in 2008. "I didn't want publicity because of that," she said. "Having cancer is not fun. You don't want to deal with anything else while you're going through it."
Article continues below advertisement
Gwyneth Paltrow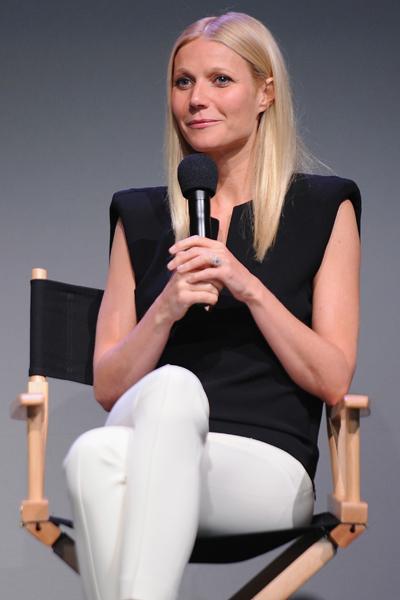 Gwyneth Paltrow revealed in March 2013 that she was pregnant with her third child in 2008 and suffered a tragic miscarriage after her first trimester that almost killed her.
Article continues below advertisement
Nicole Kidman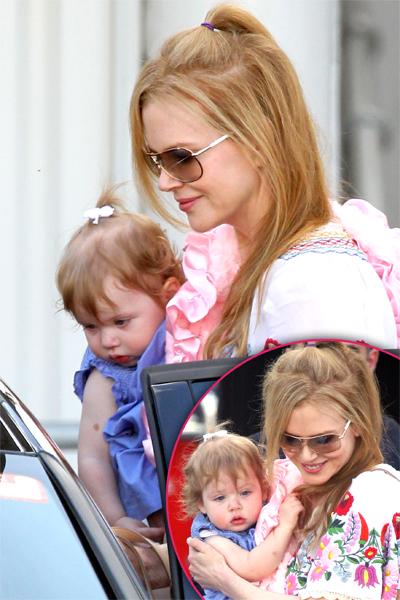 Nicole Kidman welcomed daughter Faith Margaret to the family in 2010 via a surrogate, without anyone finding out beforehand!