Here Comes Bridezilla! Hollywood's 12 Biggest Wedding Day Divas EXPOSED!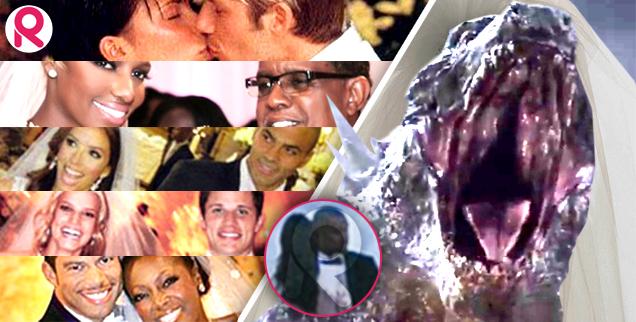 Move over Kim. It's supposed to be the best day of a girl's life but, as our list shows, some celebrity bridezillas can't resist making their wedding a nightmare for everyone involved!
Article continues below advertisement
1. Kim Kardashian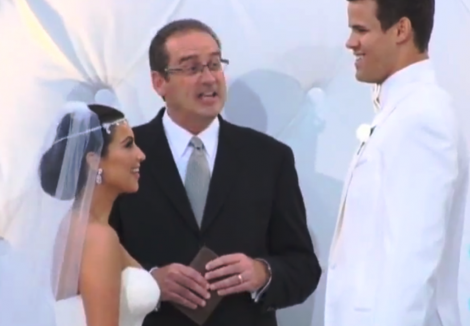 Kim Kardashian apparently wanted her 2011 wedding to hubby number 2 – NBA star Kris Humphries – to outdo royal couple Will and Kate's. She reportedly earned a total of $17.9 million from the cash cow ceremony that was aired on the E! Channel. She wore three Vera Wang dresses on the day and the event included $2 million-worth of flower arrangements, which featured African white roses.
2. Eva Longoria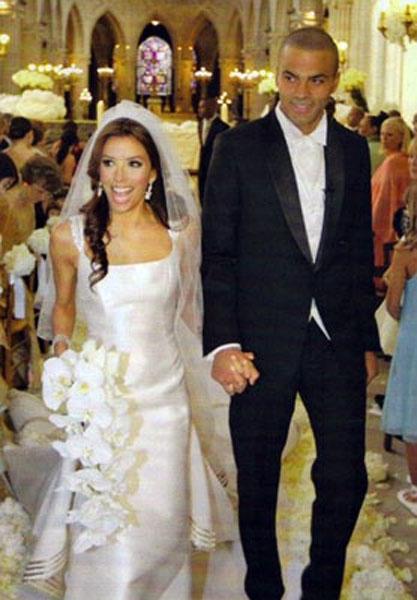 Rumor has it that Desperate Housewife Eva Longoria's bridezilla ways came out when she was planning her nuptials to her now ex-husband Tony Parker. Although the actress told OK! Magazine in a 2007 interview that she didn't "stress about anything" sources close to her beg to differ. A friend told Popeater.com that Longoria was more interested in the ceremony than the doomed marriage, saying: "After seeing all the attention Tom Cruise and Katie Holmes' wedding had received she wanted the same."
Article continues below advertisement
3. LeAnn Rimes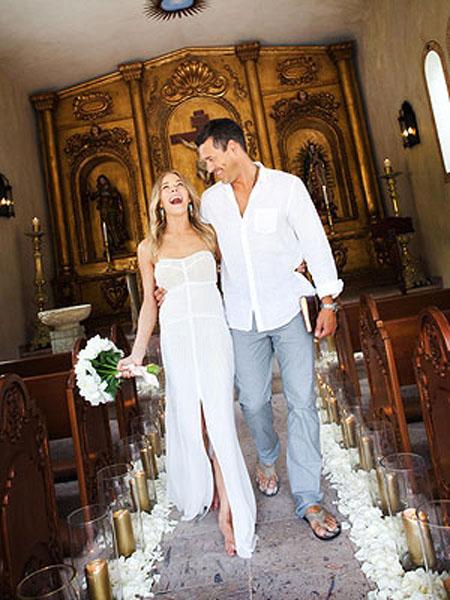 She reportedly spent "over a month" polishing up her wedding vows, worked out "nonstop" and planned to "serenade Eddie Cibrian with a medley of songs" on their big day. Country crooner LeAnn Rimes made sure she made a statement with her 2011 wedding to her second hubby. A friend told In Touch Weekly: "Everything is way over the top – even the security arrangements. What LeAnn doesn't realize is that not that many people care."
Article continues below advertisement
4. Jessica Simpson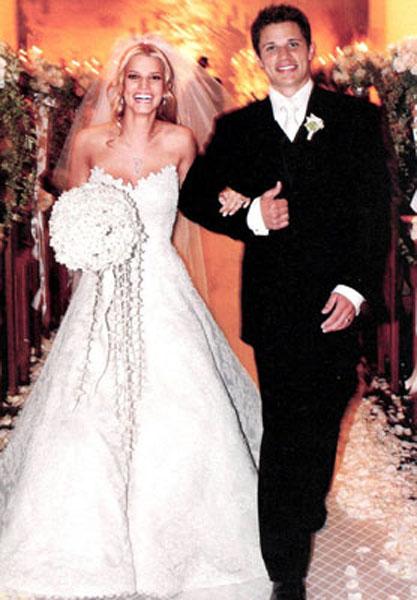 Jessica Simpson, who is engaged to fiancé Eric Johnson, openly admits to being a bridezilla, telling TODAY in a recent interview: "It'll definitely be extravagant. I don't do things small." If her first wedding, to singer Nick Lachey, is anything to go by she's not lying. That wedding featured a ballroom filled with 30,000 roses and a gospel choir singing Oh Happy Day.
Article continues below advertisement
5. Kendra Wilkinson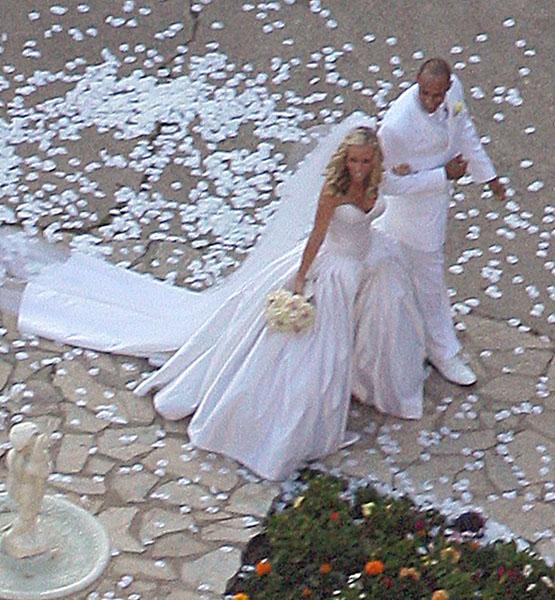 Kendra Wilkinson openly admitted to friend and former Girls Next Door costar Bridget Marquardt that she was a bridezilla in the run up to her 2009 wedding to Hank Baskett. The bride wore a $20,000 duchesse-silk gown with more than 55 yards of fabric covered in more than 1,000 crystals. Marquardt told UsMagazine.com: "I think she is super crazy as far as this being a really big deal for her and wanting it to be the perfect day and wanting certain things done right."
Article continues below advertisement
6. Kate Moss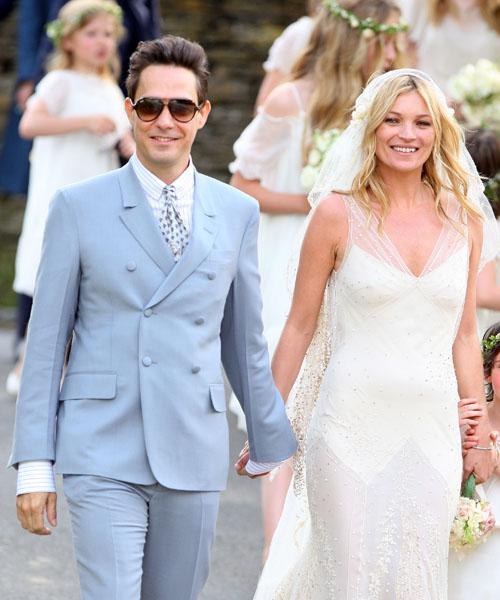 Kate Moss was apparently so worried her guests would have a Pippa Middleton moment and upstage her at her 2011 wedding that she told her "fashionista mates like Beth Ditto…Naomi Campbell and heiress Daphne Guinness to text her a picture of the outfits they plan to wear so she can check she won't be upstaged." A friend also told the UK's Now magazine that Pippa's headline-grabbing dress "made her panic, thinking it wouldn't take much for the attention to not be on her."
Article continues below advertisement
7. Star Jones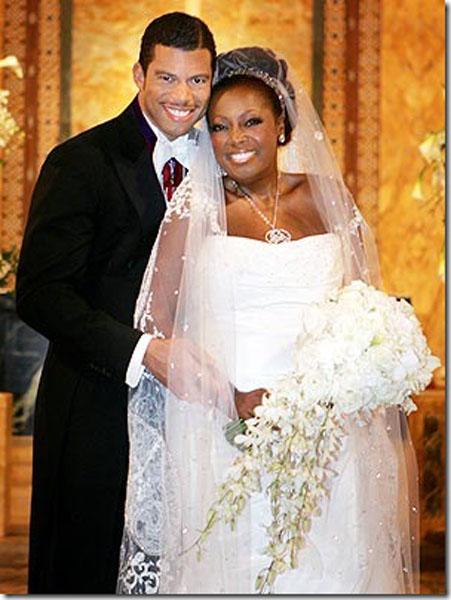 Star Jones was such a bridezilla, obsessed with her 2004 wedding to her now ex-husband Al Reynolds, that she ultimately lost her job on The View. (Jones was accused of plugging on air the companies that donated goods and services to her lavish New York wedding.) One bridezilla moment occurred on the eve of the ceremony when she ascended into the Waldorf Astoria-bound, horse-drawn carriage while her bridesmaids sang Chapel of Love.
Article continues below advertisement
8. Liz Hurley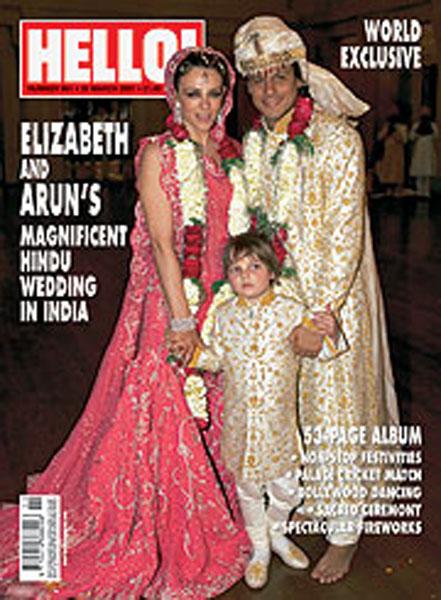 Elizabeth Hurley flung herself into the festivities for her 2007 Indian wedding to her then husband Arun Nayar. Their lavish celebration included a candle-lit reception, fire-eaters, musicians, dancers and performing horses. Hurley – who arrived at her wedding reception on a velvet gondola throne – wore an array of designer dresses, including a hot pink sari designed by Donatella Versace.
Article continues below advertisement
9. Victoria Beckham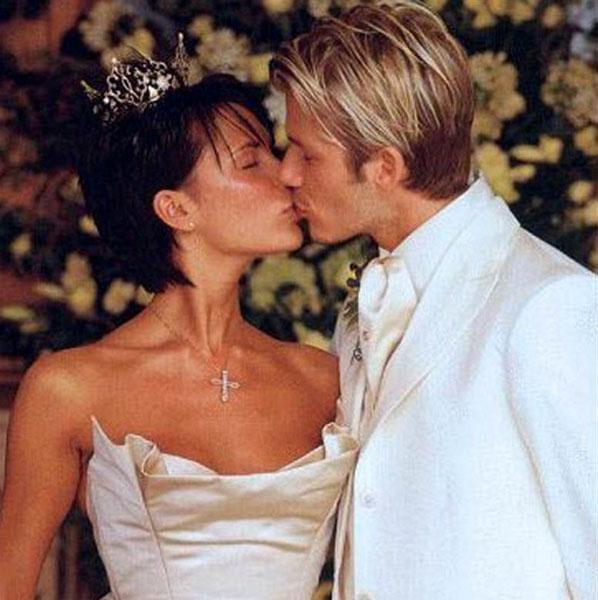 Some called it tacky but Victoria Adams' 1999 wedding to David Beckham was definitely memorable. The Spice Girl married her soccer star boyfriend in an Irish castle. The bride wore a Vera Wang dress with a 20-foot train, the groom wore an ivory and cream suit and the newlyweds received their guests while sitting on matching thrones.
Article continues below advertisement
10. Kate Walsh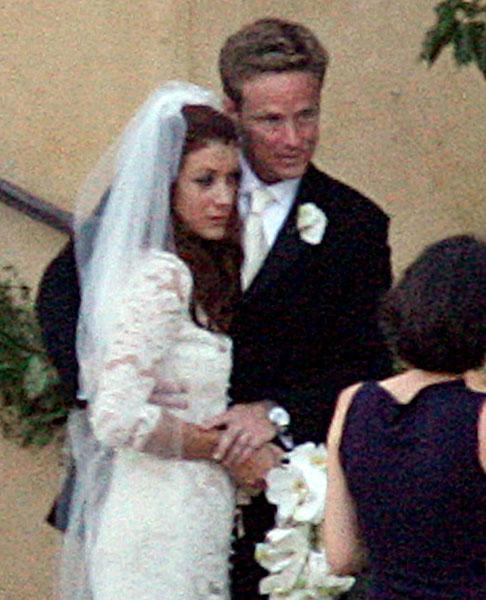 "I can't believe I had a meltdown over a bra." That's what Kate Walsh told Entertainment Tonight about briefly losing it during a dress fitting shortly before her 2007 wedding to Alex Young. The Private Practice actress admitted to being "hysterical" when she realized she wasn't wearing the right bra, saying: "The sad part was there was a mirror there so I had to see my face turn to stone, snakes coming out of my hair. It was bad."
Article continues below advertisement
11 .NeNe Leakes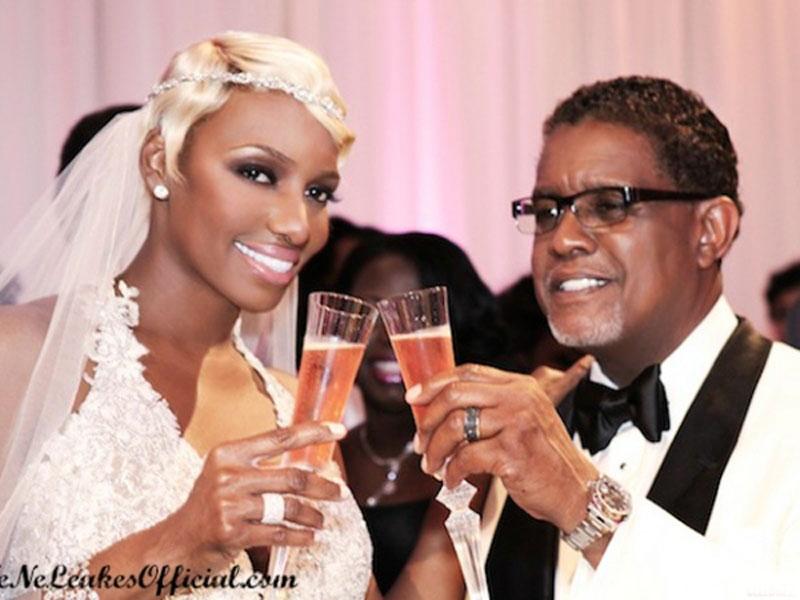 11 .NeNe Leakes
Real Housewives of Atlanta star NeNe Leakes had more than a few bridezilla moments before her 2013 wedding to Gregg Leakes. In addition to signing a release promising not to drink or do drugs during the festivities, guests also had the pleasure of picking gifts for the couple from their Neiman Marcus wedding registry. Friends with deep pockets could buy the Leakes presents like $2,000 L'Object salad plates and a $260 bottle of Creed perfume.
Article continues below advertisement
12 Kanye West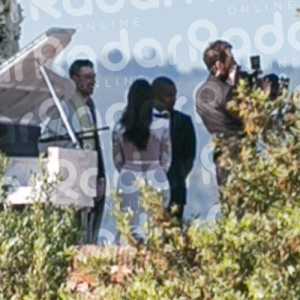 And the award for celebrity bridezilla of 2014 apparently goes to Kanye West who is rumored to have enormous demands – and plans – for his wedding to Kim Kardashian. Three seems to be the magic number for Kimye. It will be Kardashian's third marriage, her fiancé wants three wedding ceremonies and according to a source the bride will have "at least three dress changes" at the French ceremony, which the couple wants to be "the wedding of the century."