Hilarious Mom Mocks Gwyneth Paltrow's 'Horrible' Food In GOOP Detox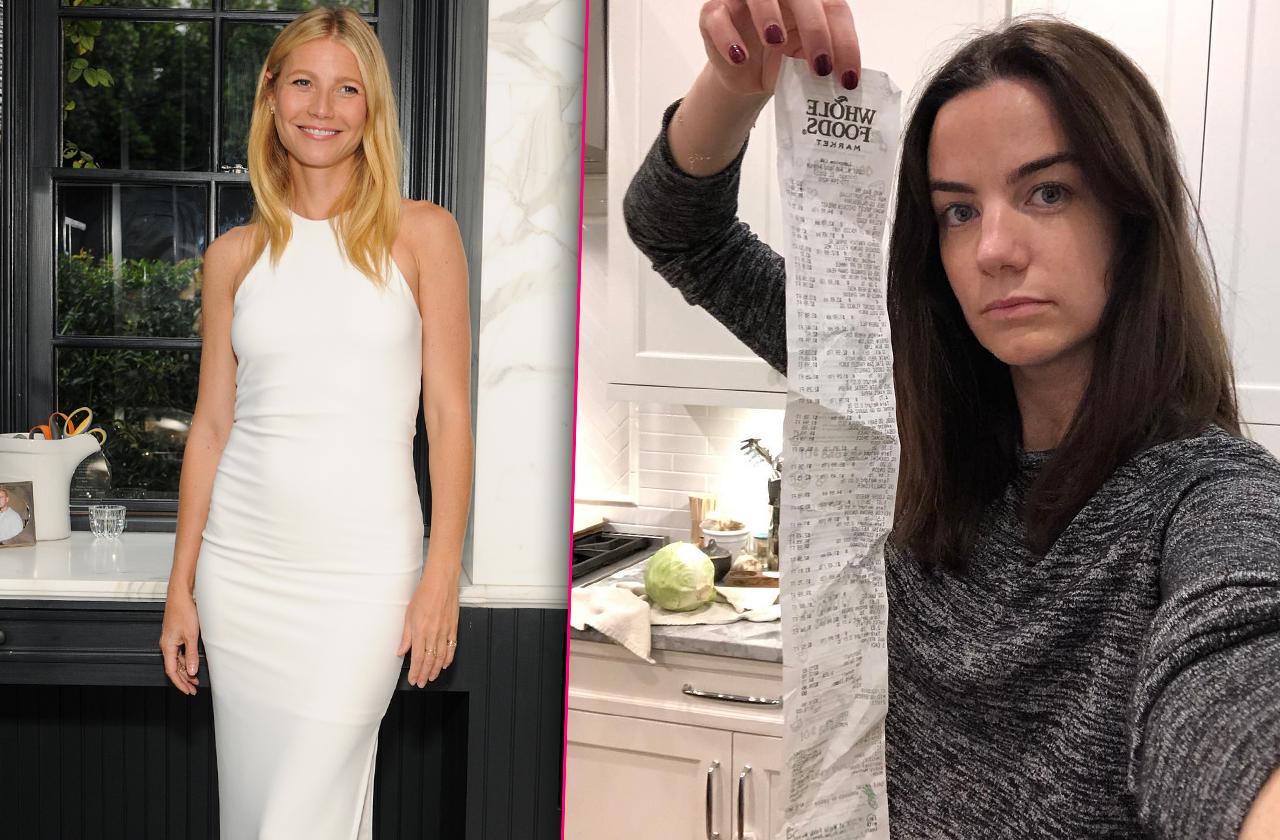 "I'm very, very, very hungry!" Gwyneth Paltrow's outrageous GOOP Detox was revealed for the New Year and one mom took a hilarious approach to the five-day cleanse, sharing all the details exclusively with RadarOnline.com.
Chrissy Stephens, a writer and mom of three, spent more than $300 stocking up for Paltrow's recipes — some of which she called "horrible" — on her Instagram page TheOnlyBody. While the granola was hands down the worst and detox muscle pains were real, Stephens shared her honest experience with the Clean Eats author's detox. Click through the gallery for the hilarious experience of trying out the GOOP detox!
Article continues below advertisement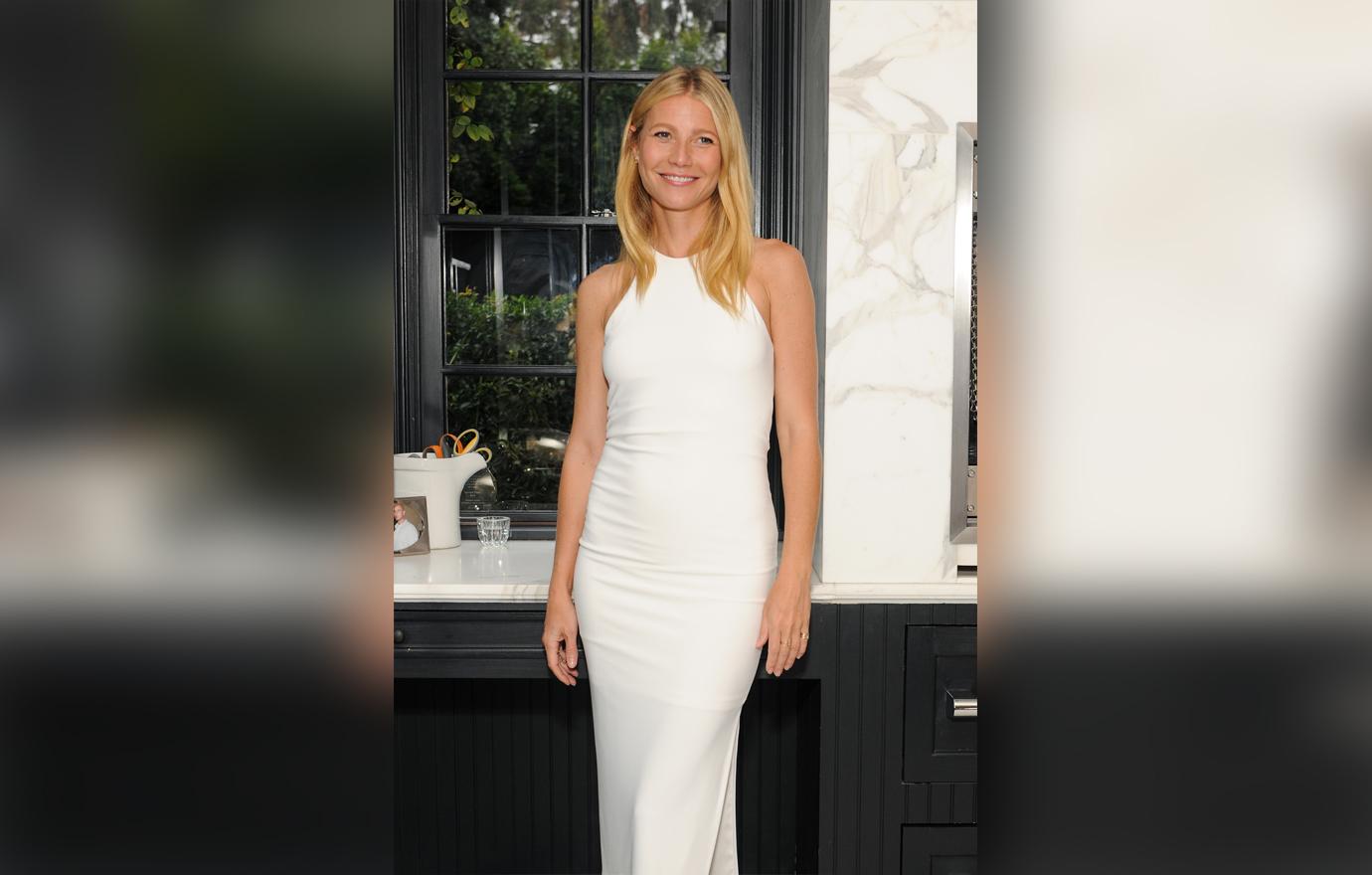 Stephens posted her $216.96 Whole Foods receipt after shopping for the ingredients in Paltrow's 2019 GOOP Detox. She noted she spent "$9.98 on cauliflower so that gives you a good idea where this is heading."
Day two was the worst, Stephens told RadarOnline.com! She explained why on her Instagram page TheOnlyBody https://web.stagram.com/theonlybody. "Morning was horrible with headaches and nausea but the salmon patties and arugula brought me back to life. The apple was a treat. It tasted so sweet. As I've said many times, the soup was delicious. However it turned out to not be as filling as I had hoped. I would recommend doubling the beans. See more in highlights. Apologies for the lackluster post and disgusting photo of the soup. I was so hungry this day I didn't even take photos. You'll notice the smoothie pic is just a screenshot from my story."
Article continues below advertisement
"So I'm very, very, very hungry," Stephens said on Day 3 of GOOP's detox. "And breakfast this morning is that granola. I could cry," the Vanderbilt grad said in the video.
"Day 3 food. The granola is horrible. It is the worst possible way to start the day. Inedible. 5 bites was all I could take. Lunch was good but TG for the date balls for snack or I might have gotten angry," Stephens wrote on her IG page. "Dinner- wow. Chicken and cauliflower!!!! Can you even Imagine?? I didn't even care that it all tastes like lemon. Literally, it just tastes like a plain chicken breast and plain cauliflower with lemon squeezed on it but it was a godsend. So here are all the pictures that look like shit, not expecting many likes, but I needed to present no filters, no nonsense."
Article continues below advertisement
Stephens told RadarOnline.com that the bun salad was her favorite recipe from the week. "The majority of the food was not horrible, there are a handful of recipes that I plan on making when the cleanse is over."
GOOP says that you should buy your fish fresh!
Article continues below advertisement
"I like Gwyneth and I like GOOP," Stephens assured RadarOnline.com. "I'm a supporter. I'm not a hater. I get it, I understand why people love to hate on it." And she said that she truly felt better after the detox. "The major changes that I feel are I have increased energy by day five, I feel like I'm shot out of a cannon. I feel like I've got a pep in my step and I think I've lost weight, I feel less sluggish. I'm feeling really good, I can't hate on it too much."
The GOOP Instagram account even liked Stephens's day one post!
Success! "I lost 5.6 pounds in five days," Stephens told RadarOnline.com and said she was getting lots of supportive messages from people who appreciated her honest approach to the detox. She even decided to continue on with the detox, striving to live her best Gwyneth Paltrow life.
We pay for juicy info! Do you have a story for RadarOnline.com? Email us at tips@radaronline.com, or call us at 800-344-9598 any time, day or night.