Sexism, Drugs & Guns: 9 Dark Secrets From The Set Of 'The Fresh Prince Of Bel Air'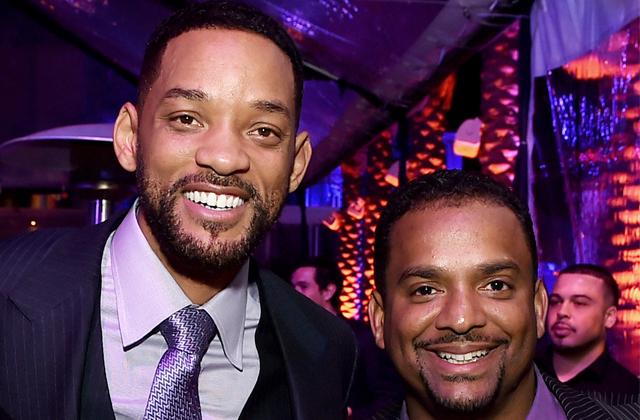 Article continues below advertisement
Before the show's 1990 ­debut, rapper Will "Fresh Prince" Smith had only one acting credit to his name: a minor part in an ABC after-school special. He had no professional drama training, and although he's a respected actor now, he says he cringes when he watches his early scenes on the show. "I was trying so hard," Will recalls. "I would memorize the entire script, then I'd be lipping everybody's lines while they were talking. When I watch those episodes, it's disgusting. My performances were ­horrible." Although Will was earning a tidy sum with his music career, he was in the hole for $2.8 million with the IRS — which is why he jumped at the opportunity to star in producer Quincy Jones' TV venture, playing a character who shared Will's name and was based on his own life.
One of the series' running gags was having Uncle Phil toss out Will's real-life music partner, DJ Jazzy Jeff. But in order to cut costs, the character Jazz was only "thrown out" once. Producers used the same scene over and over; you can tell when Jazz will be booted from the Banks' home, because he's wearing the same outfit in order to match the already-filmed clip!
Article continues below advertisement
The character of Aunt Viv was played by two ­actresses. Janet Hubert originated the role but was unhappy with the a clause in her contract and quit after the third season — ­although some claim it was due to ­friction with Will. Daphne Maxwell Reid took over for the rest of the show's run. She had been a successful model before embarking on her acting career and was the first black woman to be on the cover of Glamour magazine.
Supermodel Tyra Banks made her acting debut on "The Fresh Prince," playing Will's girlfriend Jackie Ames in eight episodes.
MORE ON:
The Fresh Prince Of Bel Air
Article continues below advertisement
Joseph Marcell, who played long-suffering English butler Geoffrey, is a Shakespearean actor now living in London. He's on the board of the Globe Theatre and has starred in "King Lear" and "A Midsummer Night's Dream."
Courteney Cox is responsible for Alfonso Ribeiro's "Carlton Dance." His character's signature goofball moves were a parody of the "Friends" star's performance in Bruce Springsteen's "Dancing in the Dark" video.
Article continues below advertisement
Alfonso has fond memories of the show and recently shared a reunion photo of a cast get-together, which enraged an apparently uninvited Janet, who sniped, "There will never be a true reunion of the 'Fresh Prince.' I have no interest in seeing any of these people on that kind of level."
Uncle Phil — portrayed by James Avery, who died in 2013 — worked as a lawyer for a firm called Firth, Wynn & Meyer, which was a play on the band Earth, Wind & Fire — a favorite group of Quincy Jones.
One of the show's most emotional moments was inspired by Will's real-life heartache. Will's character must deal with the return of his deadbeat father, who's been absent from his life for 14 years. The reunion causes friction between Uncle Phil and Will, leading to a heated encounter between the pair when Will's dad disappoints him once again.Will's character delivered an unscripted monologue full of anger and vulnerability about being abandoned by his dad — something that had happened to the actor in real life — and his words and performance were fueled by his own raw emotions. It was a memorable — and stunning — scene for everyone. A shocked James Avery broke character to hug his co-star after the heart-wrenching outburst, which brought tears to the eyes of the live audience. The scene was done in one take, and although it wasn't perfect, the producers chose to keep it as is because they knew they could never repeat that ­incredible moment.
We pay for juicy info! Do you have a story for RadarOnline.com? Email us at tips@radaronline.com, or call us at (866) ON-RADAR (667-2327) any time, day or night.