Weird & Wonderful Secrets Of Tom Hanks & 'Forrest Gump'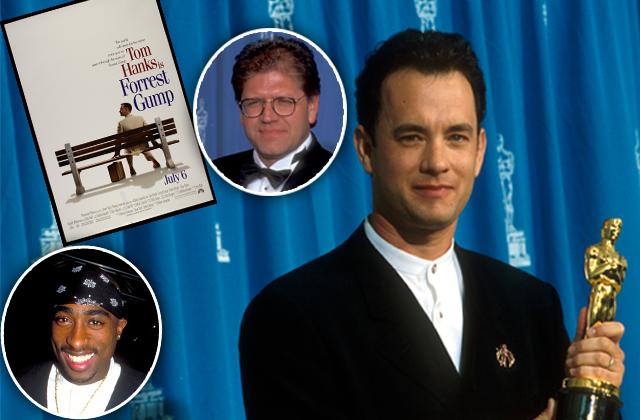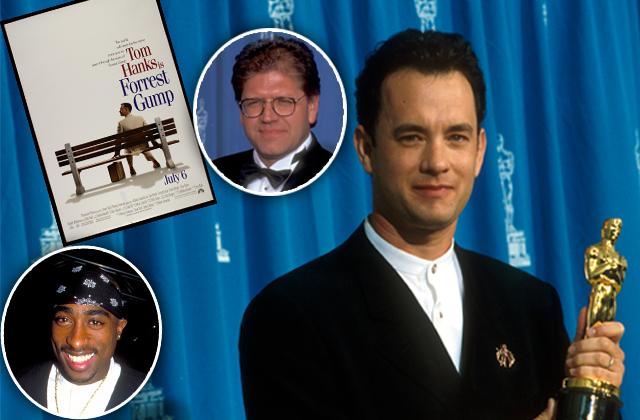 Equal parts quirky and endearing, the 1994 film "Forrest Gump" is a sentimental romp through modern history that touches on major pop culture milestones. As the title character, Tom Hanks won his second Oscar, while the flick also took Best Picture, Best Director and Best Adapted Screenplay. The movie inspired international seafood restaurant chain Bubba Gump Shrimp Co., and its popular soundtrack sold more than 12 million copies worldwide. Here are some of the secrets behind the hugely successful hit.
Article continues below advertisement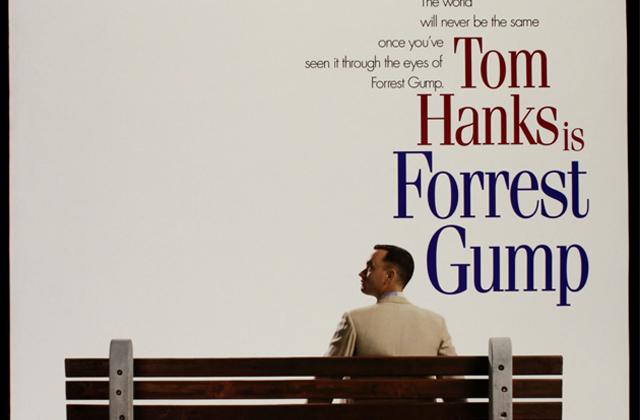 In 1986, author Winston Groom published the novel "Forrest Gump," on which the movie was based, but only moved 30,000 copies. After the film's release, the book became a blockbuster, selling nearly 2 million volumes.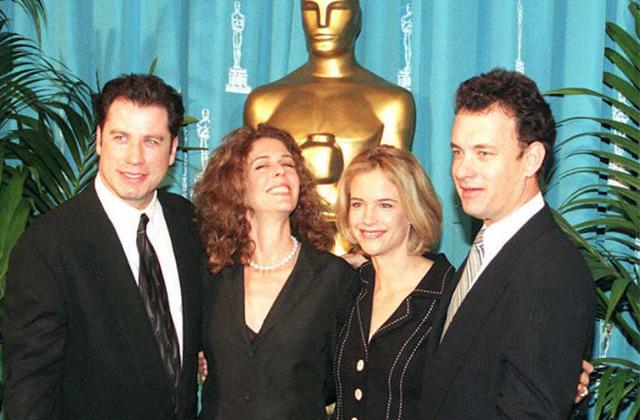 Bill Murray, Chevy Chase and John Travolta all turned down the role that eventually went to Hanks — a decision Travolta now admits was a mistake. Groom, however, says he'd always pictured "Roseanne" actor John Goodman as Forrest.
Article continues below advertisement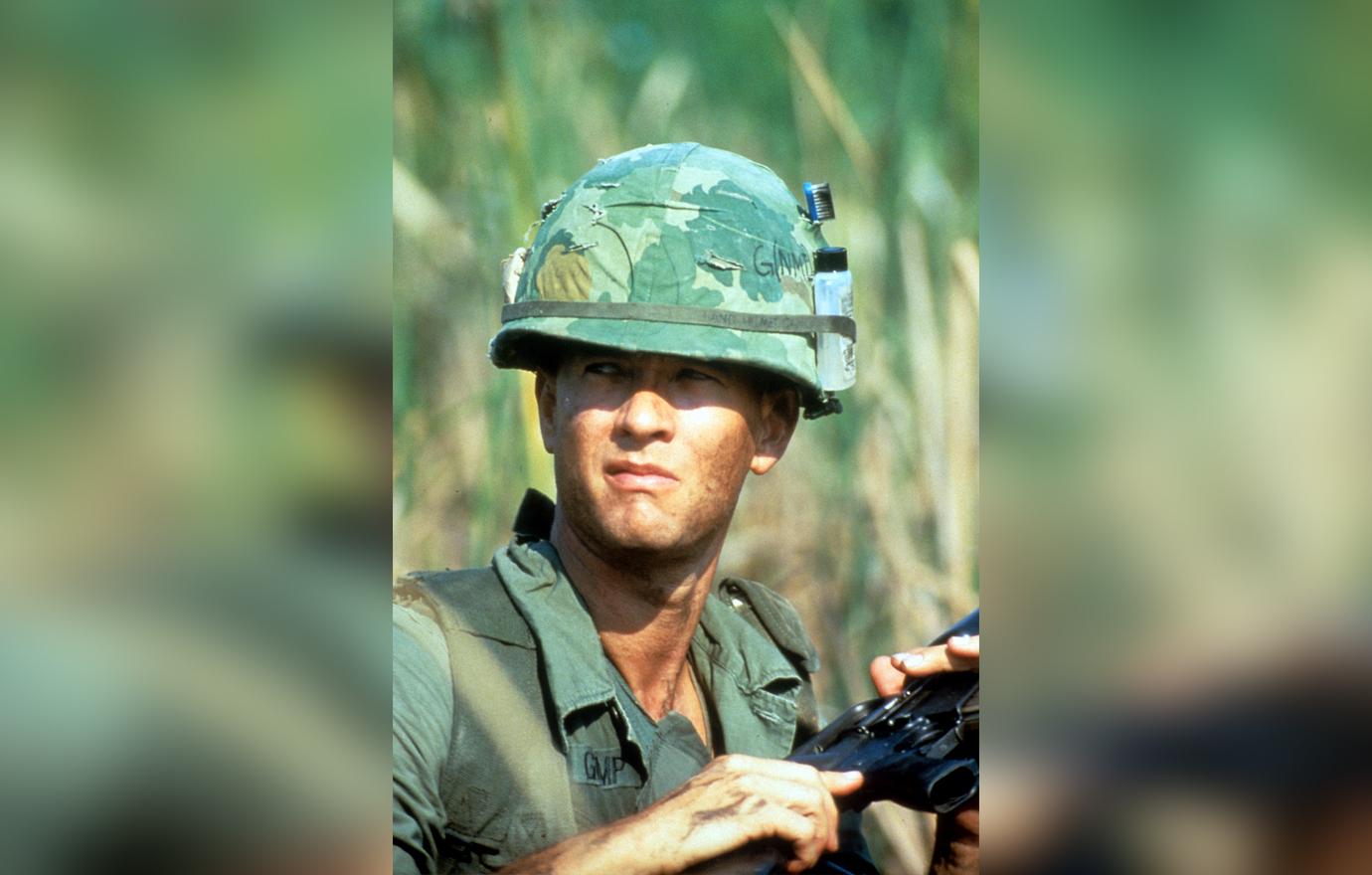 Hanks signed on to the film less than two hours after reading the script — but only agreed to take the job if the movie was historically accurate. Instead of taking a salary, Hanks agreed to a percentage of the box office take — a decision that netted him nearly $40 million!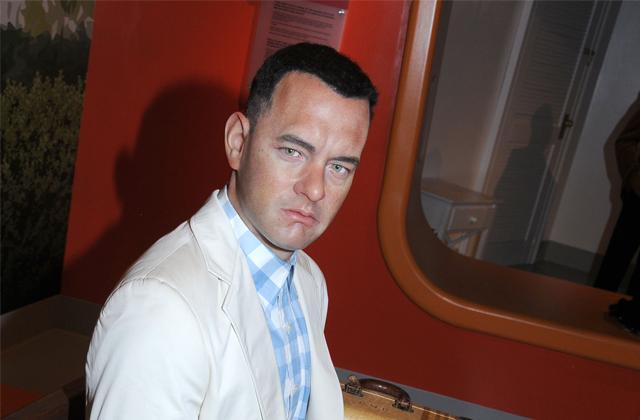 Hanks ad-libbed the line "My name is Forrest Gump. People call me Forrest Gump," and director Robert Zemeckis liked it so much he kept it.
Article continues below advertisement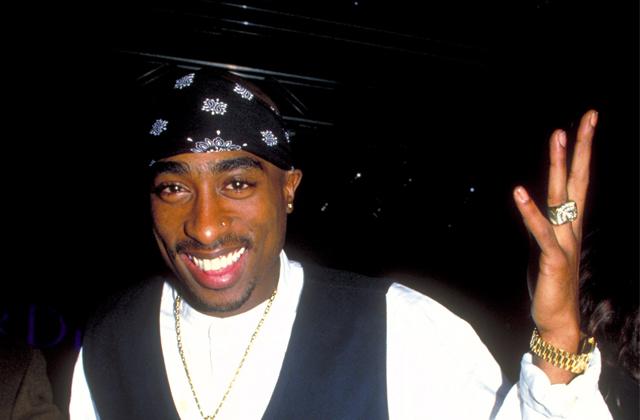 Rapper Tupac Shakur auditioned for Benjamin "Bubba" Blue, Forrest's Army buddy, but lost the role to Michael T. "Mykelti" Williamson, who wore a prosthetic to extend his lower lip during filming.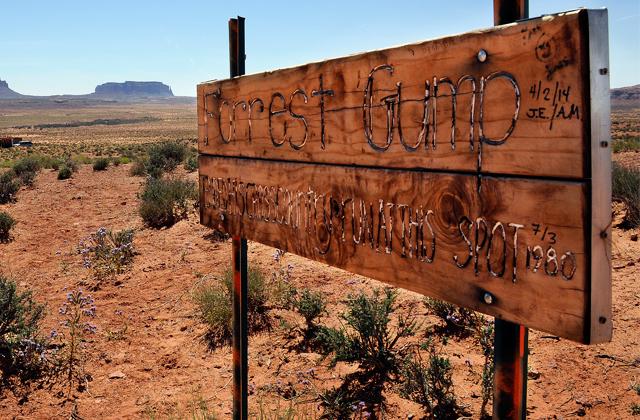 Zemeckis used Norman Rockwell's paintings as inspiration for Forrest's fictional hometown of Greenbow, Ala., and the scene in which young Forrest sits outside the principal's office mirrors Rockwell's "Girl with a Black Eye." Forrest's childhood house was built just for the movie, and it was constructed "hastily and not to code," leading to it being torn down soon after filming ended.
Article continues below advertisement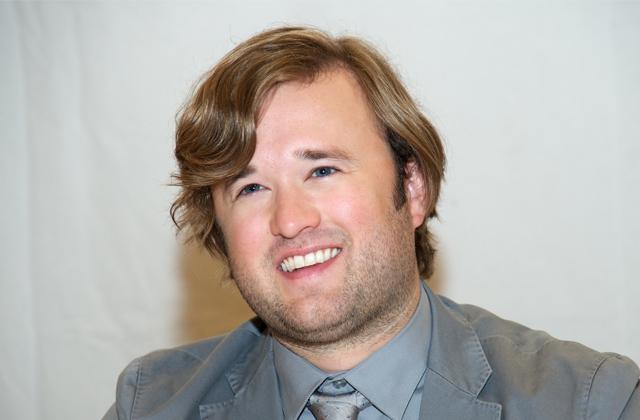 As the scenes progress and Forrest's character ages, one factor remains constant: In the first scene of every new era, he's wearing a blue plaid shirt. His son, Forrest Jr. — Haley Joel Osment in his first feature film — also wears a blue plaid shirt for his first trip to school.
During the film's ping-pong matches, there was no actual ball used. Computer-generated graphics added the ball during the later stages of production.
Article continues below advertisement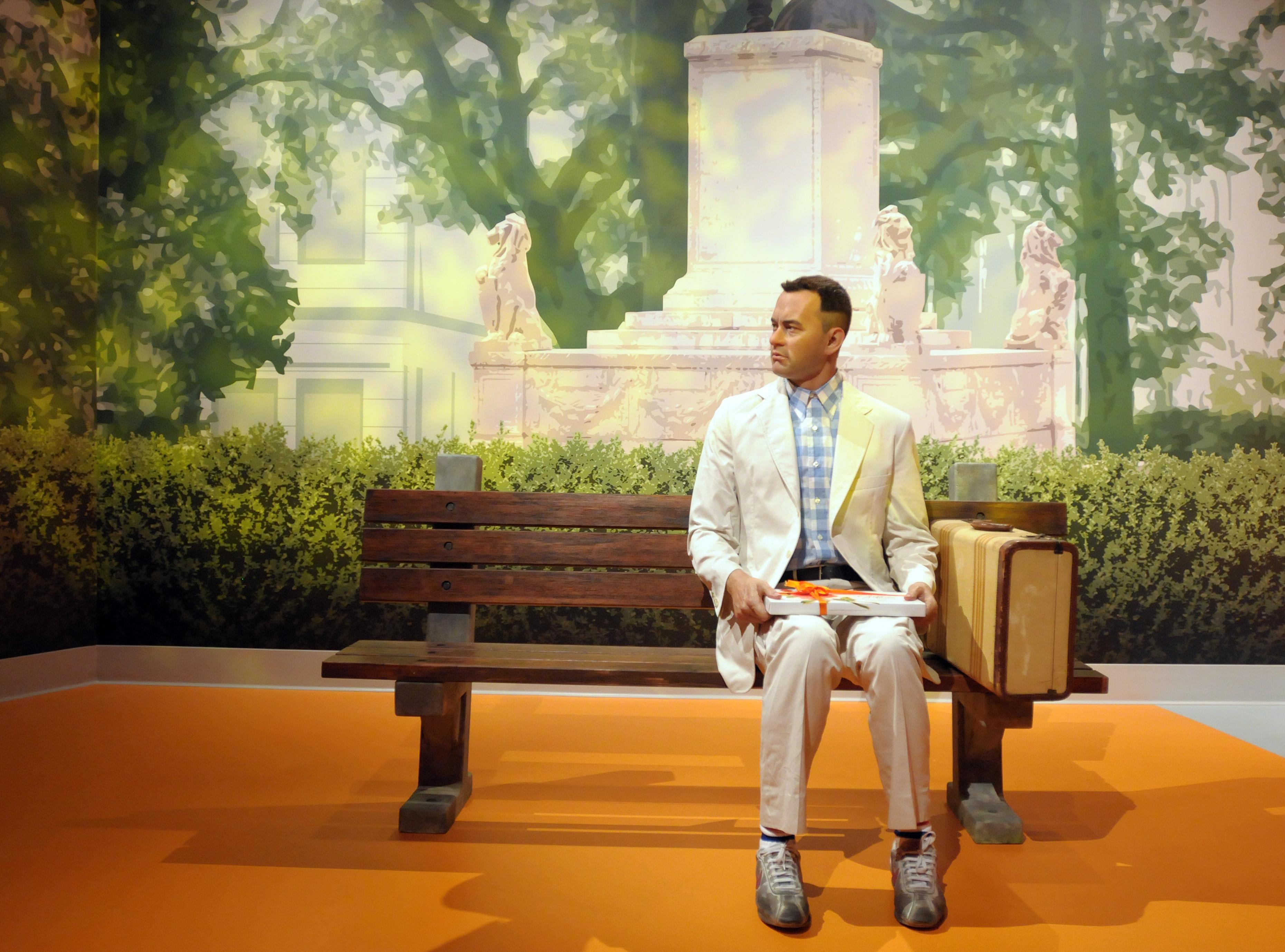 One of the four park benches created for the film's shoot at Chippewa Square in Savannah, Ga., is still in the city, at the Savannah History Museum.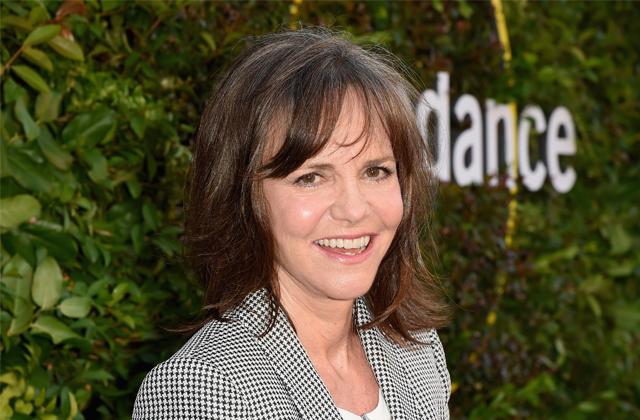 Sally Field, who played Forrest's mother, is only 10 years older than Hanks, who portrayed her onscreen son. But six years earlier, in 1988's "Punchline," she played Hanks' love interest!
Article continues below advertisement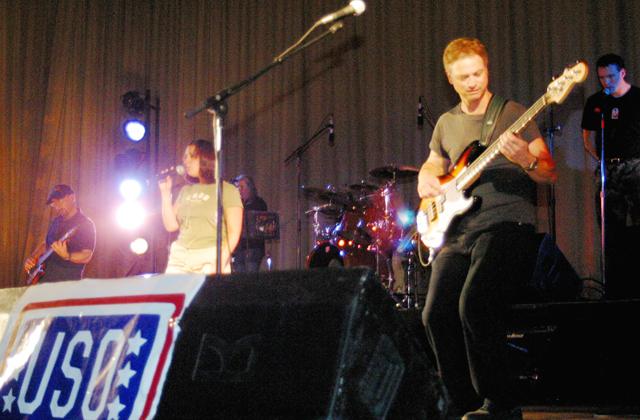 Lieutenant Dan, brought to life by Gary Sinise, wears a rosary with a St. Christopher medal that bears the inscription "Protect Us in Combat," which was worn in Vietnam by Sinise's brother-in-law, Jack Treese. Inspired by his character, Sinise co-founded the rock-'n'-roll cover group the Lt. Dan Band, and often goes on USO tours to play for troops around the world and at benefits for military veterans.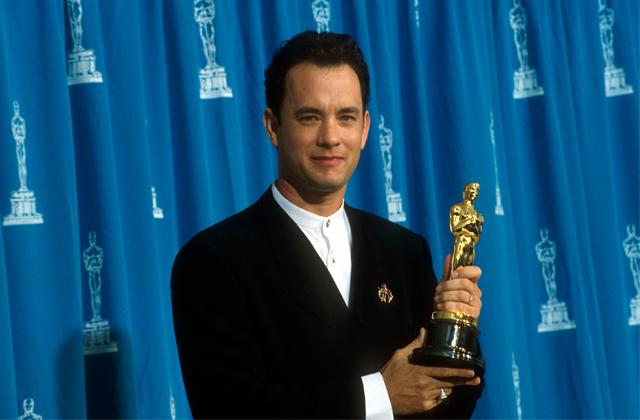 In 1995, Groom wrote a sequel novel, "Gump & Co.," in which Forrest meets Tom Hanks!
We pay for juicy info! Do you have a story for RadarOnline.com? Email us at tips@radaronline.com, or call us at (866) ON-RADAR (667-2327) any time, day or night.