New Gig? Farrah Abraham Takes New York As DJ Amid Financial Troubles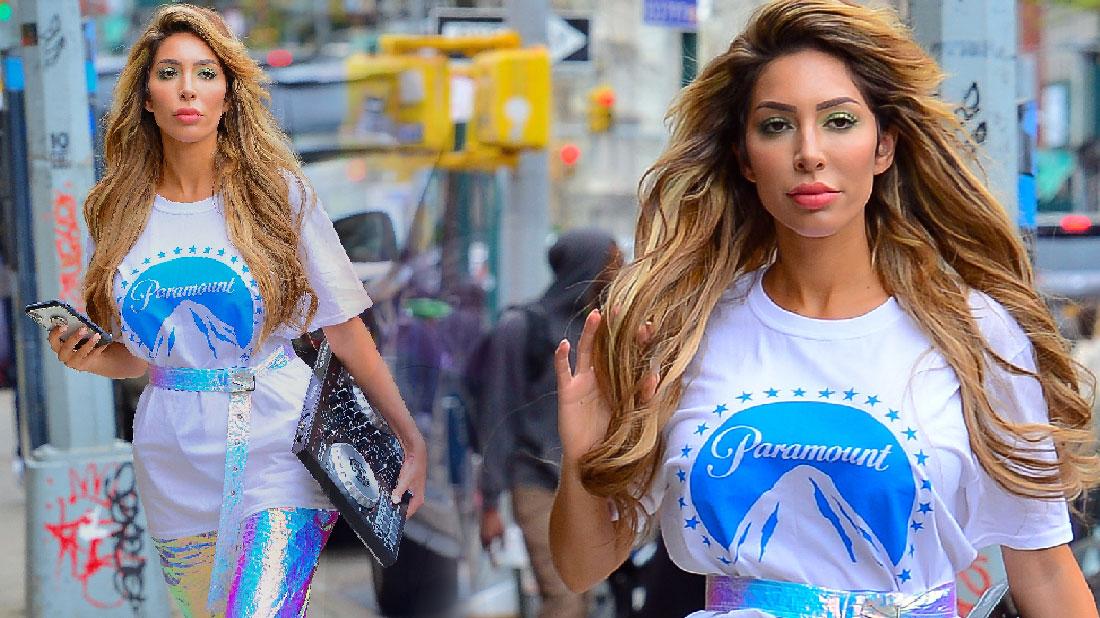 Less than a month since her last visit, Farrah Abraham is back in NY, with a style that is unlike her normal garb of choice.
The former Teen Mom star was captured as she strolled through the New York streets with an outfit that could be assumed to be a theme-fitting ensemble, in comparison to her more revealing outfits.
The 27 year old wore an oversized Paramount T-shirt with a belt cinched around her waist and some shiny multi-colored trousers. She matched it with some sneakers and accessorized with some turntables!
Article continues below advertisement
There's no telling whether a DJ gig is actually in the works for Abraham, but when RadarOnline.com caught up with her last month, she admitted she misses Teen Mom OG and would want it to be "positive" if she were to make a return.
At the time, she mentioned she was also working on a few projects, including writing her first film.
Check out RadarOnline.com's gallery for more!
GO DJ!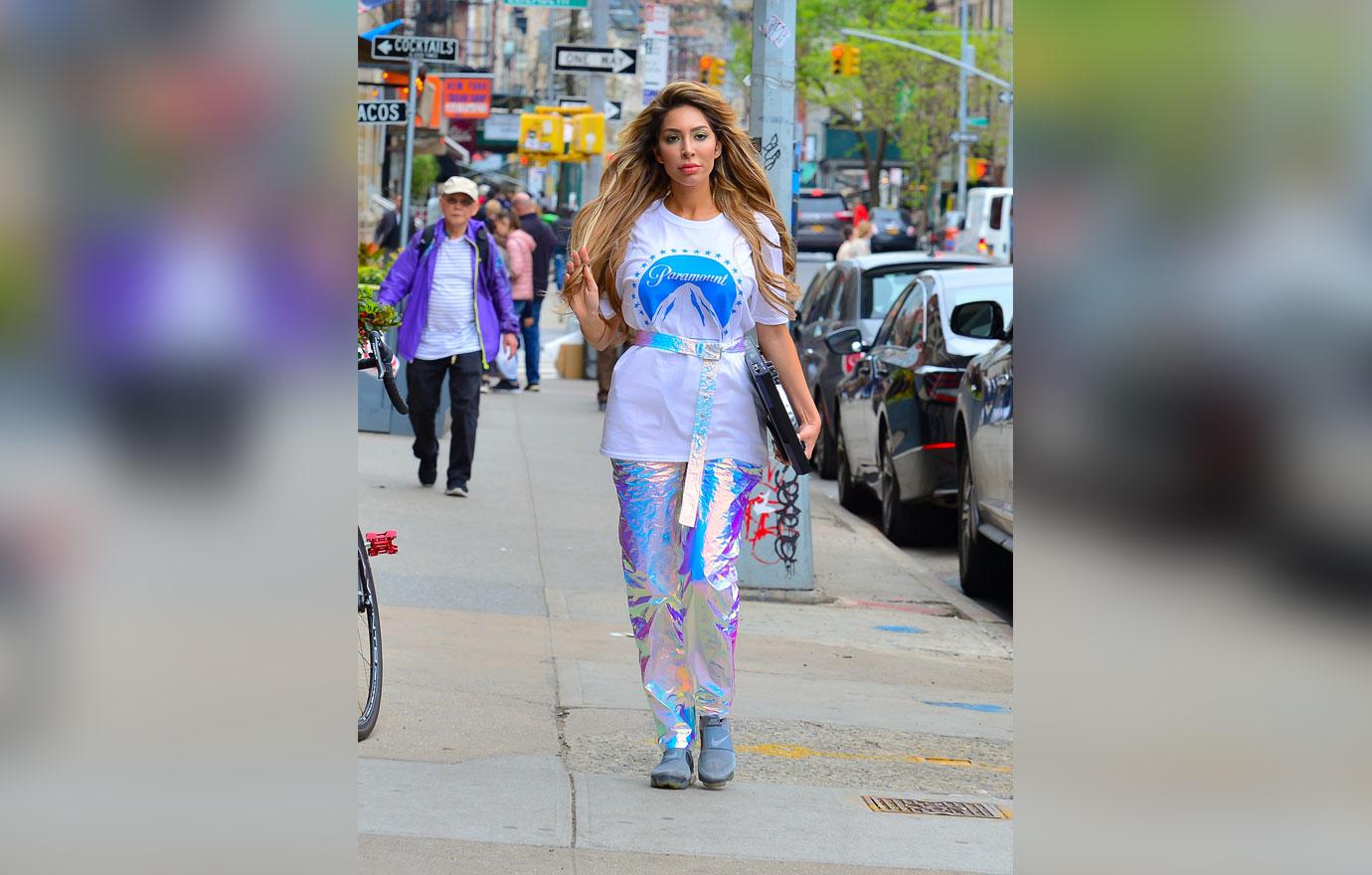 Farrah Abraham was spotted channeling her best DJ inspired look while on her latest trip to New York.
Ready and Equipped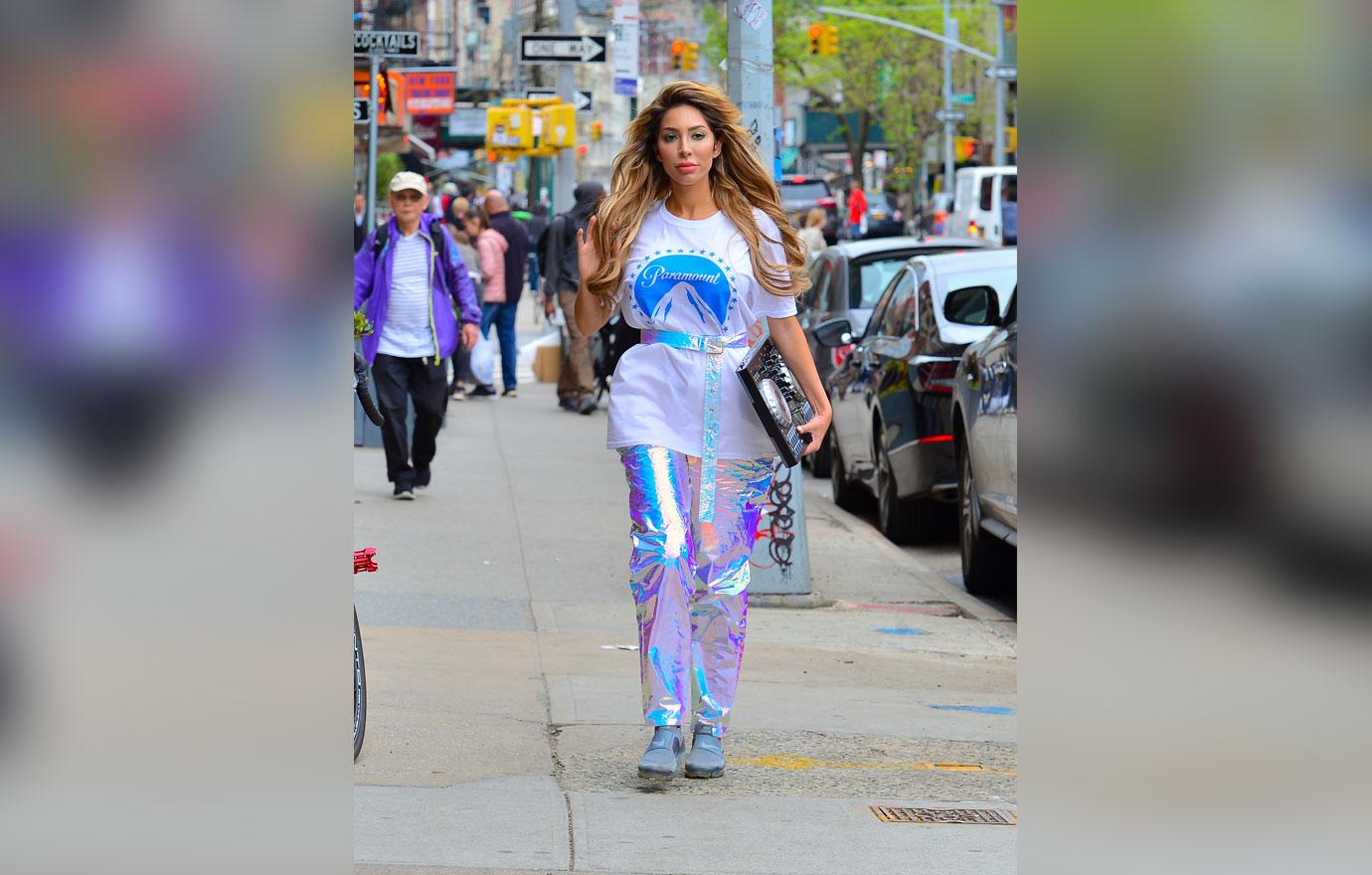 On Saturday, May 11, she was captured rocking a set of turntables as the accessory to an oversized T-shirt, shiny trousers and tennis shoes.
Article continues below advertisement
Money Problems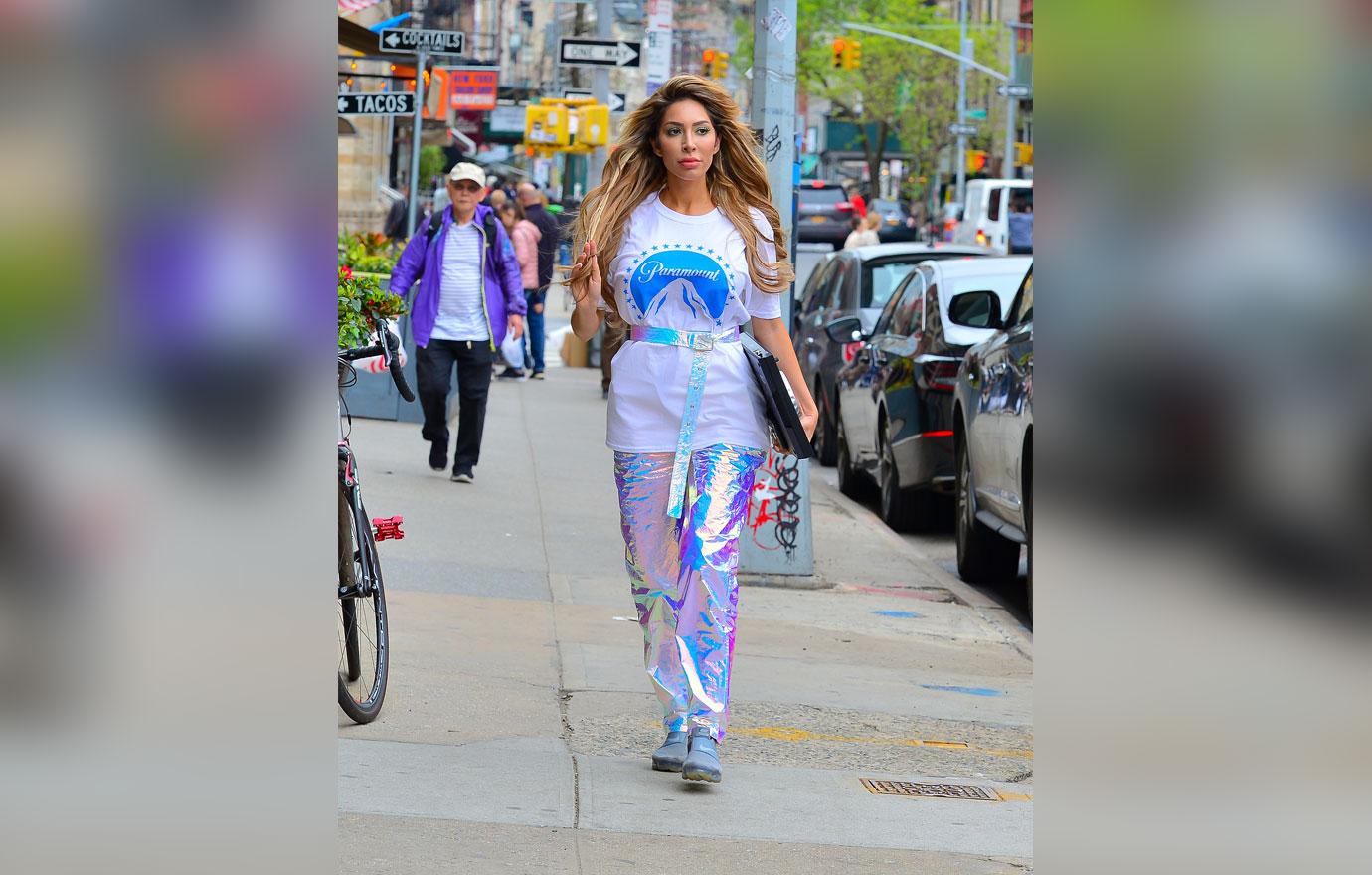 Readers know that the Ex On The Beach star has been experiencing some financial troubles.
Article continues below advertisement
You've Been Served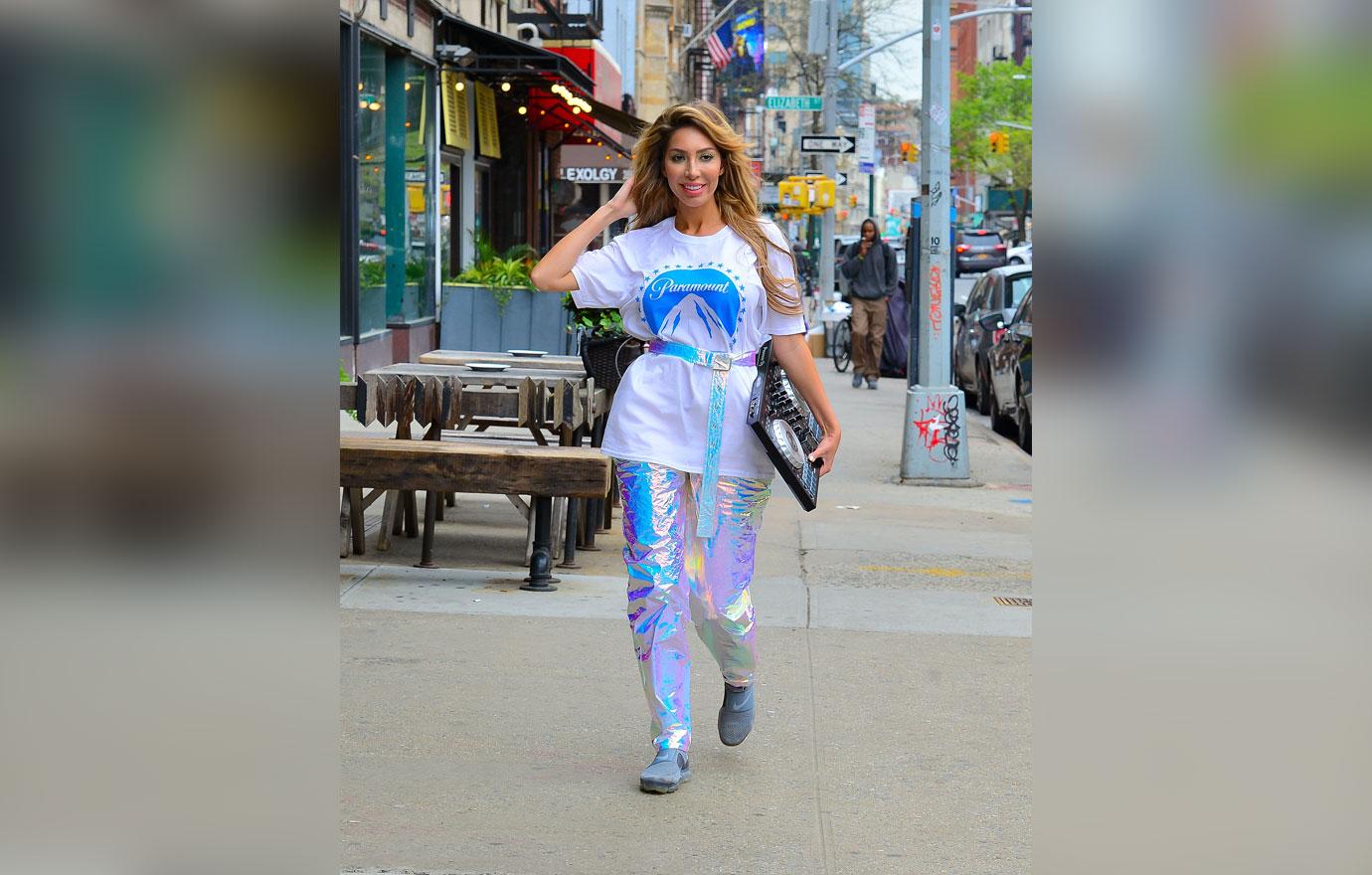 Article continues below advertisement
Enhancements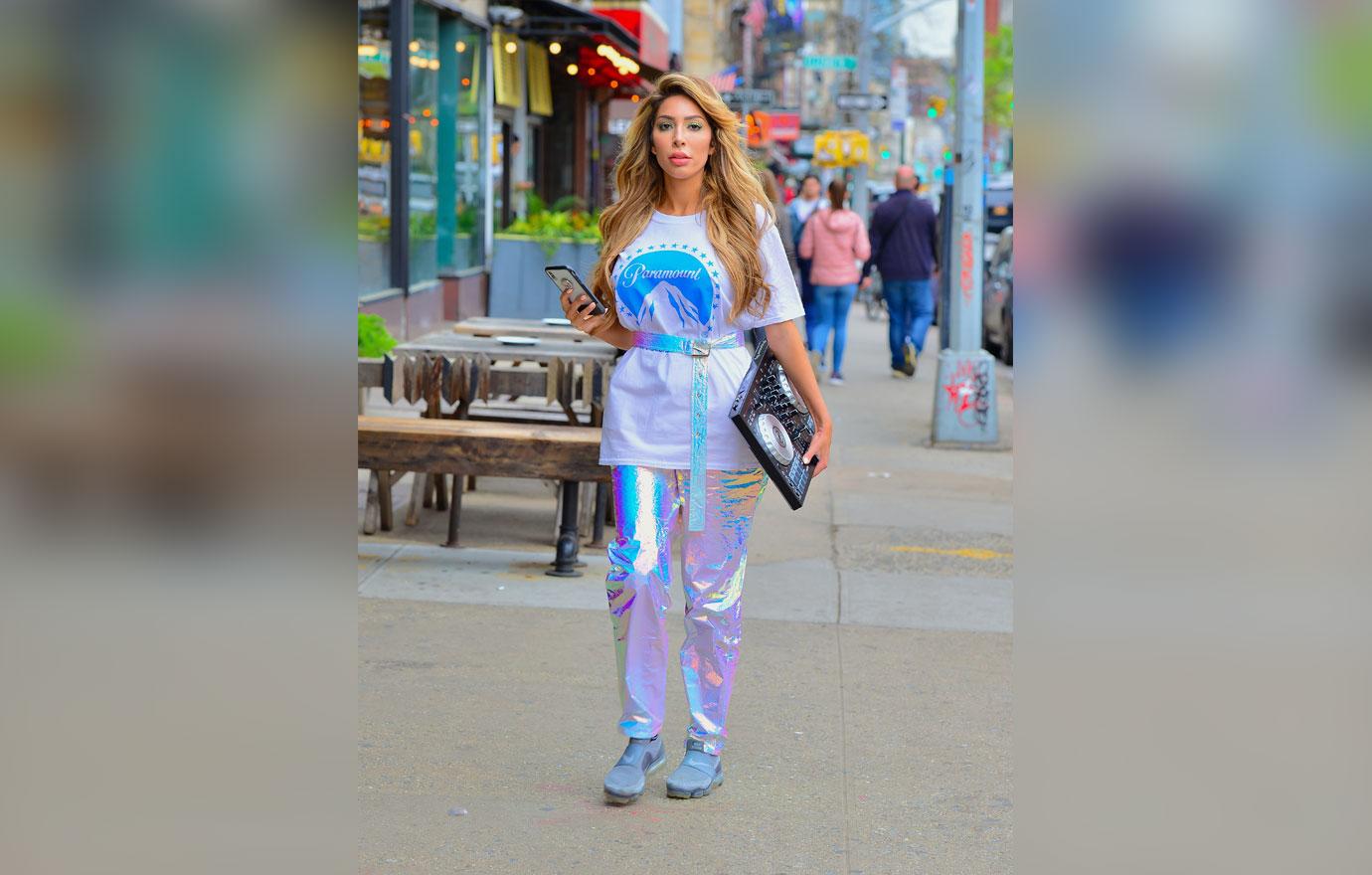 Farrah also has to pay for her occasional yet spontaneous cosmetic surgeries, which she has admitted to having in the past.
Article continues below advertisement
Always A Mother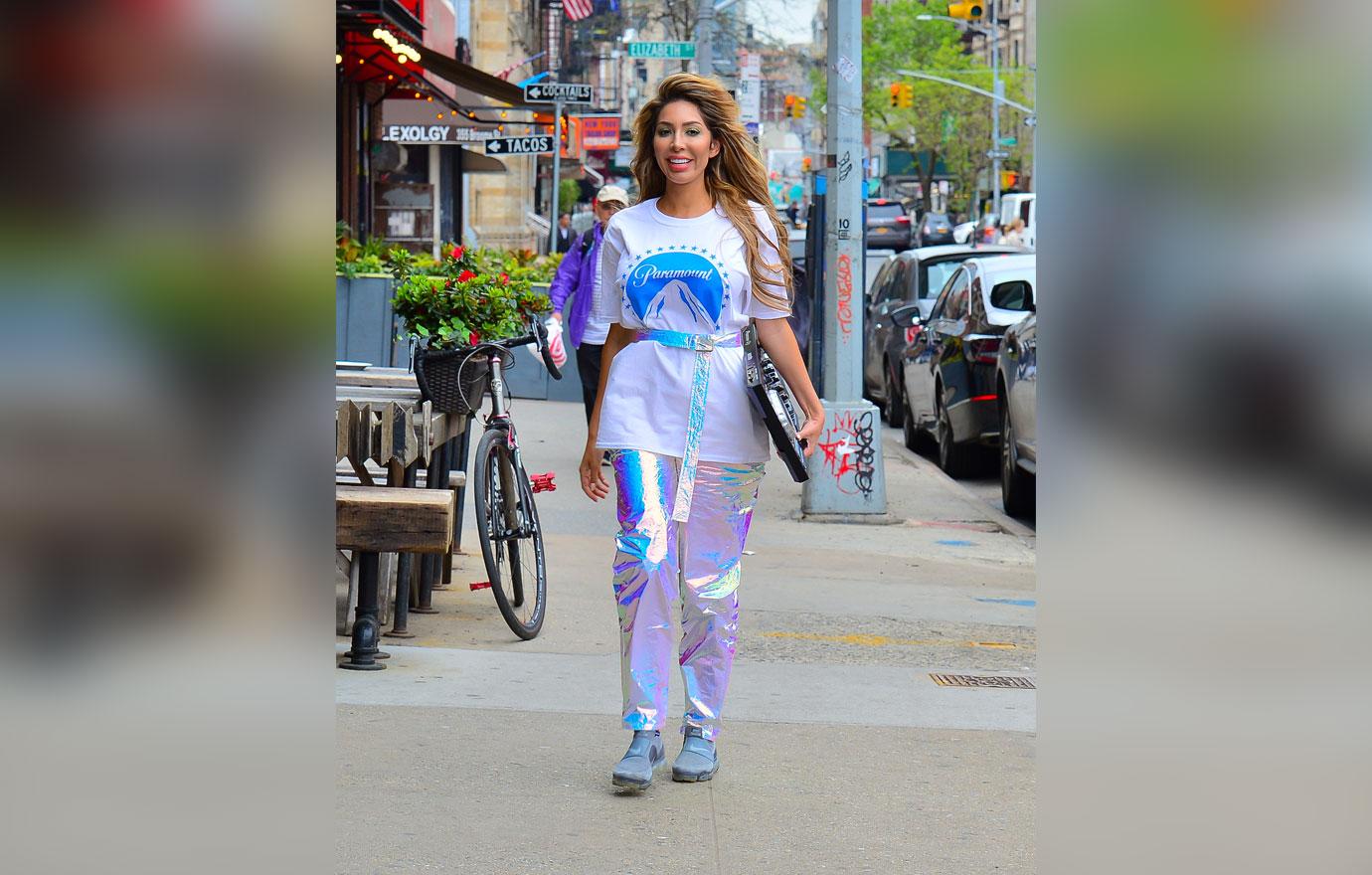 Not to mention, she is still a mother to mini-me Sophia Laurent.
Article continues below advertisement
Multiple Gigs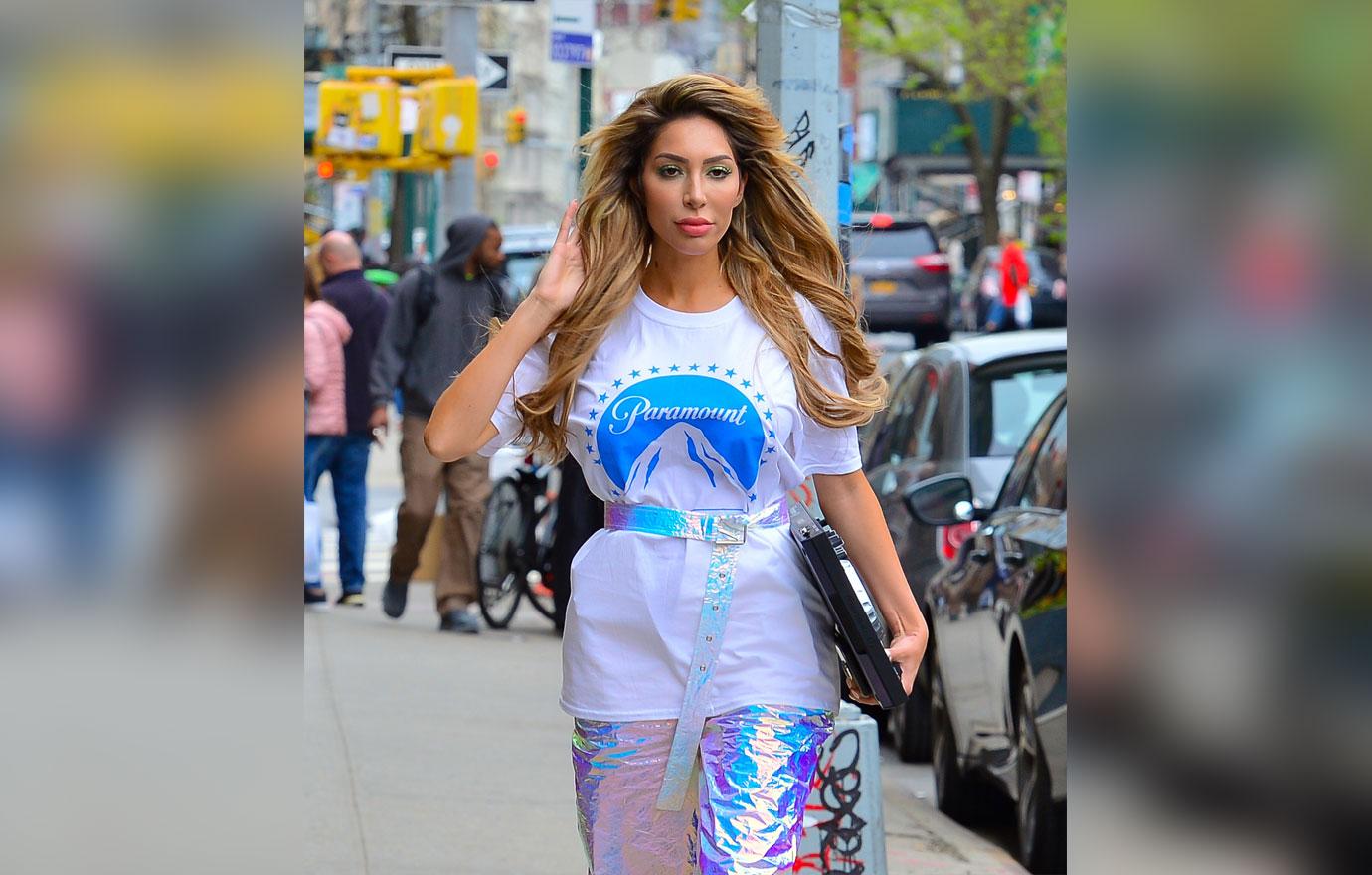 With all those expenses in mind, Farrah has managed to maintain a source of income, including her recent collaboration with UK clothing brand, Pretty Little Thing.
Article continues below advertisement
Upcoming Projects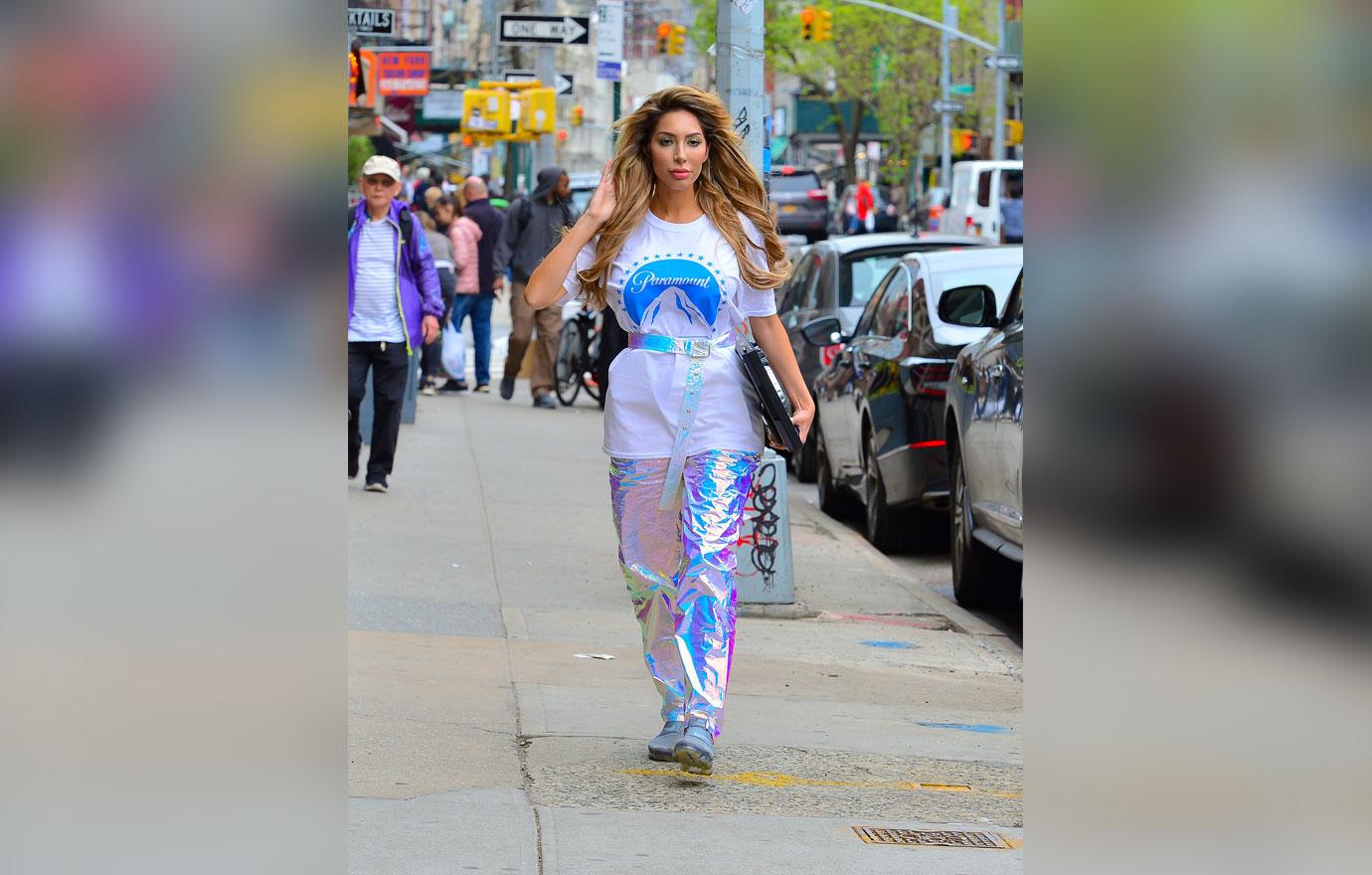 The reality star, 27, exclusively told RadarOnline.com she is keeping herself busy with various projects. "I've been enjoying writing my first film," she said. "I'm working on a new scripted reality project. I'm happy I'm switching over from reality TV to scripted now."