Farrah Abraham Busts Out Of Teeny Yellow Bikini Amid Legal Wars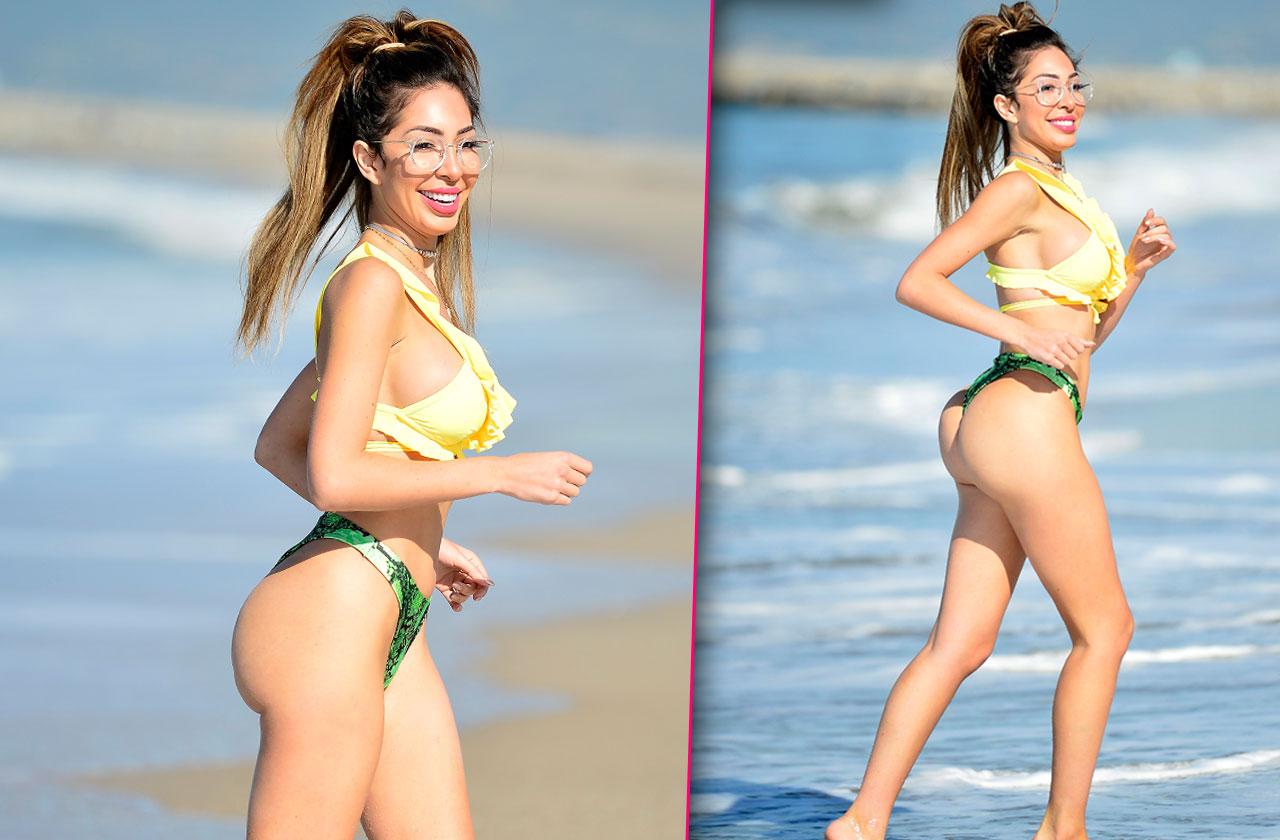 Farrah Abraham is flaunting her beach body yet again, this time in a colorful beach photoshoot for U.K. fashion retailer, Pretty Little Thing.
This Thursday, March 28, the brunette was pictured skipping around the Malibu shore flashing a flirty smile and showing off her curves. She wore clear, round glasses for the shoot and cherry pink lipstick that complemented her bright yellow and green bikini.
Where was her 10-year-old mini-me, Sophia Laurent?
Article continues below advertisement
The adult entertainer's fun gig with the clothing brand comes weeks after RadarOnline.com reported she was broke and eager for cash. Readers know the former Teen Mom star has been dealing with various legal wars as of late, all stemming from her poor business decisions and allegedly wild behavior.
In the past year, Abraham, 27, was sued by HF 1 Oaks at Lakeway for allegedly failing to pay rent after her two stores closed down. She was also sued by promoter Damon Feldman for dropping out of her celebrity boxing match against Nicole "Hoopz" Alexander.
Feldman told RadarOnline.com: "She needed the money so bad, so I sent her the next $2,500 in cash because she couldn't accept a check. She said she was broke, and was in tears, and said, 'Please, I'm getting kicked out of my house.'"
The promoter said Abraham broke down crying, claiming she was being evicted and needed cash immediately. But he never found out if it was all a lie.
"This is it," he said. "I'm exposing her and I'm not letting this go. Honestly, she is a disgrace."
As RadarOnline.com exclusively reported, the star was also sued by her own lawyer, Avonte Campinha-Bacote, for failing to pay an October bill.
Despite her legal troubles, however, the Ex on the Beach star is set on taking on the spotlight and sizzling under the California sun.
Pretty Little Photoshoot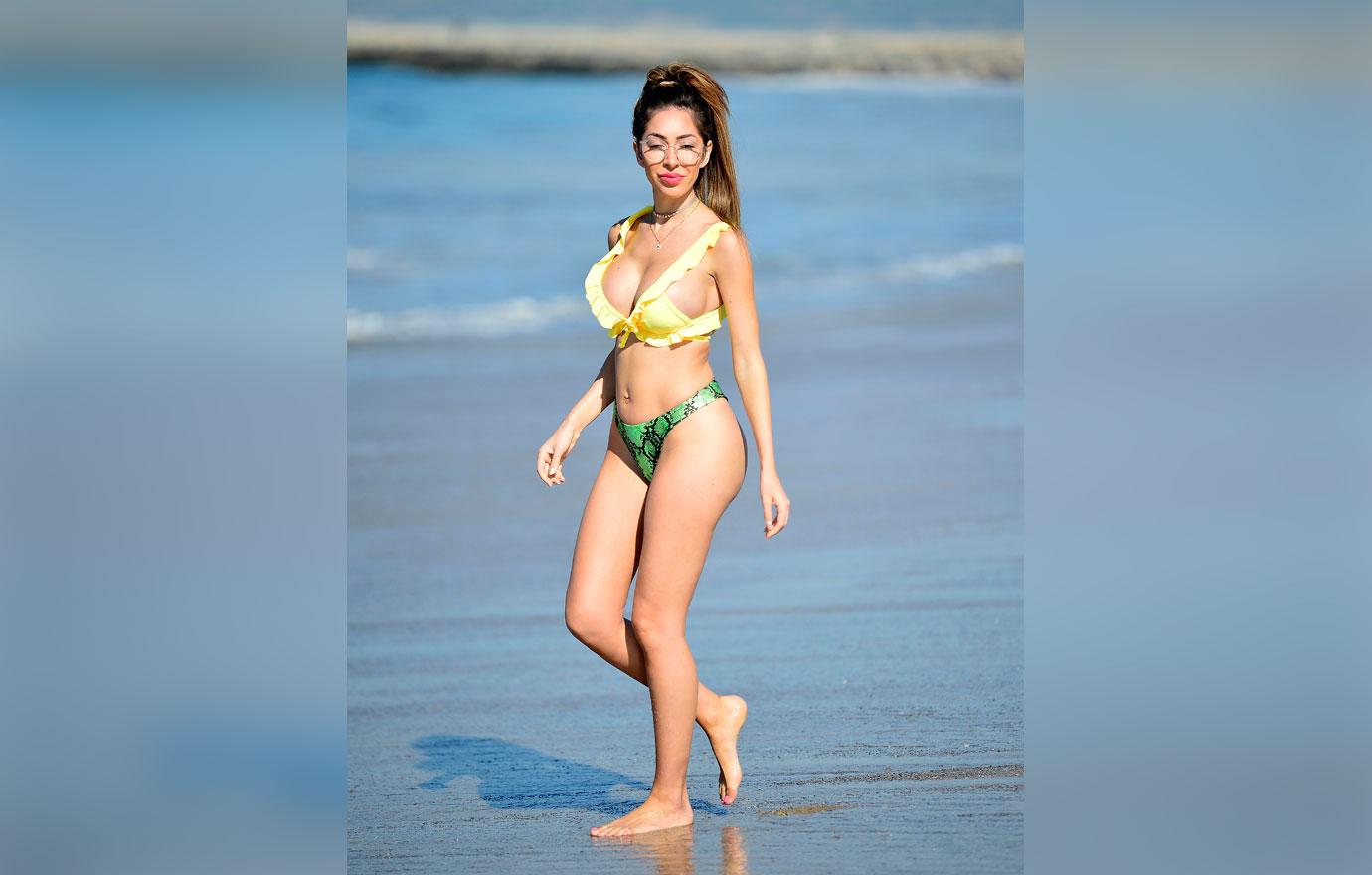 Farrah Abraham gave photographers her sexiest poses while strutting near the waves.
Article continues below advertisement
Curvalicious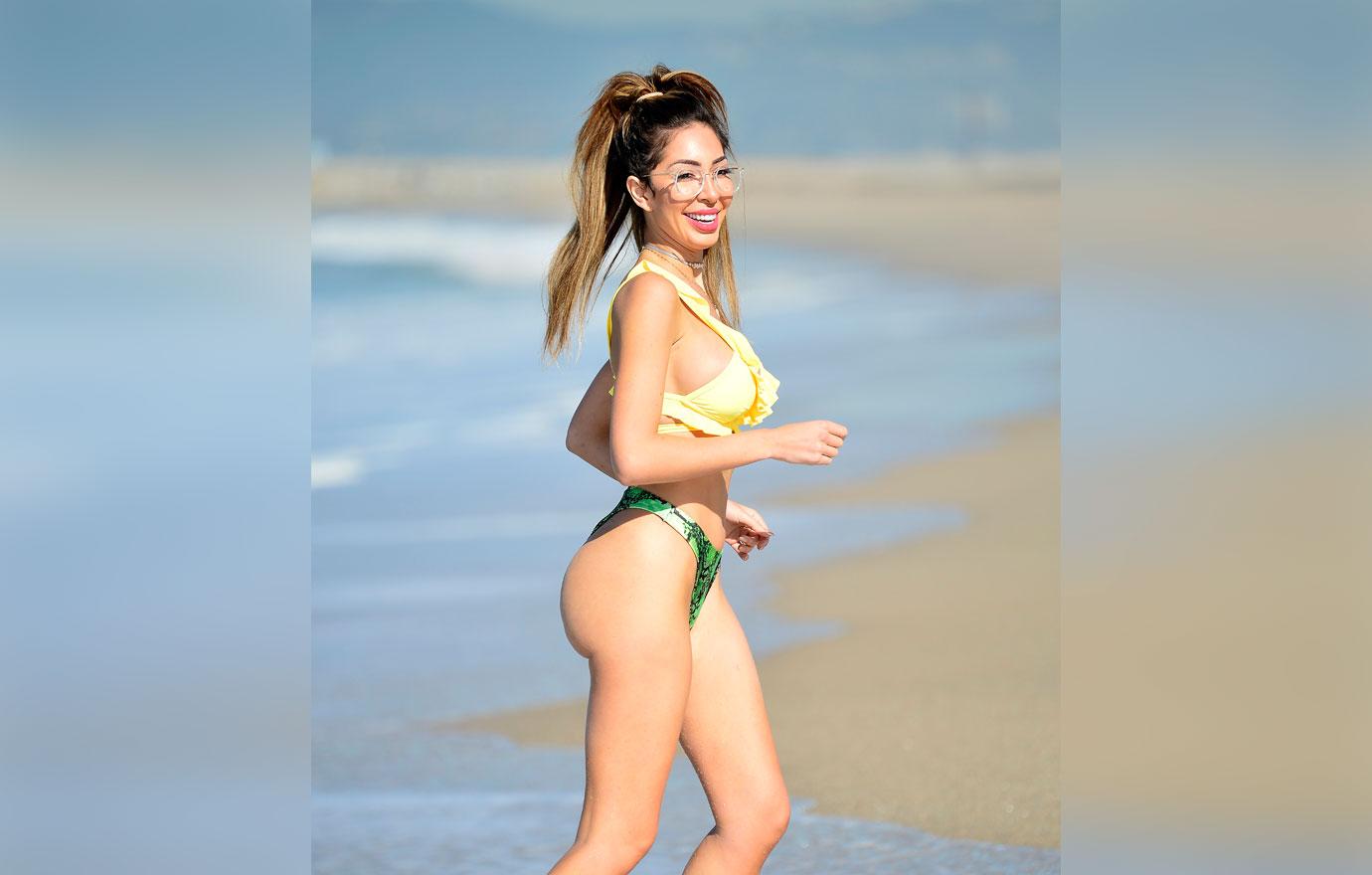 She showed off her assets in a cleavage-bearing yellow bikini top and green snake-kin patterned bottoms.
Article continues below advertisement
Say Cheese!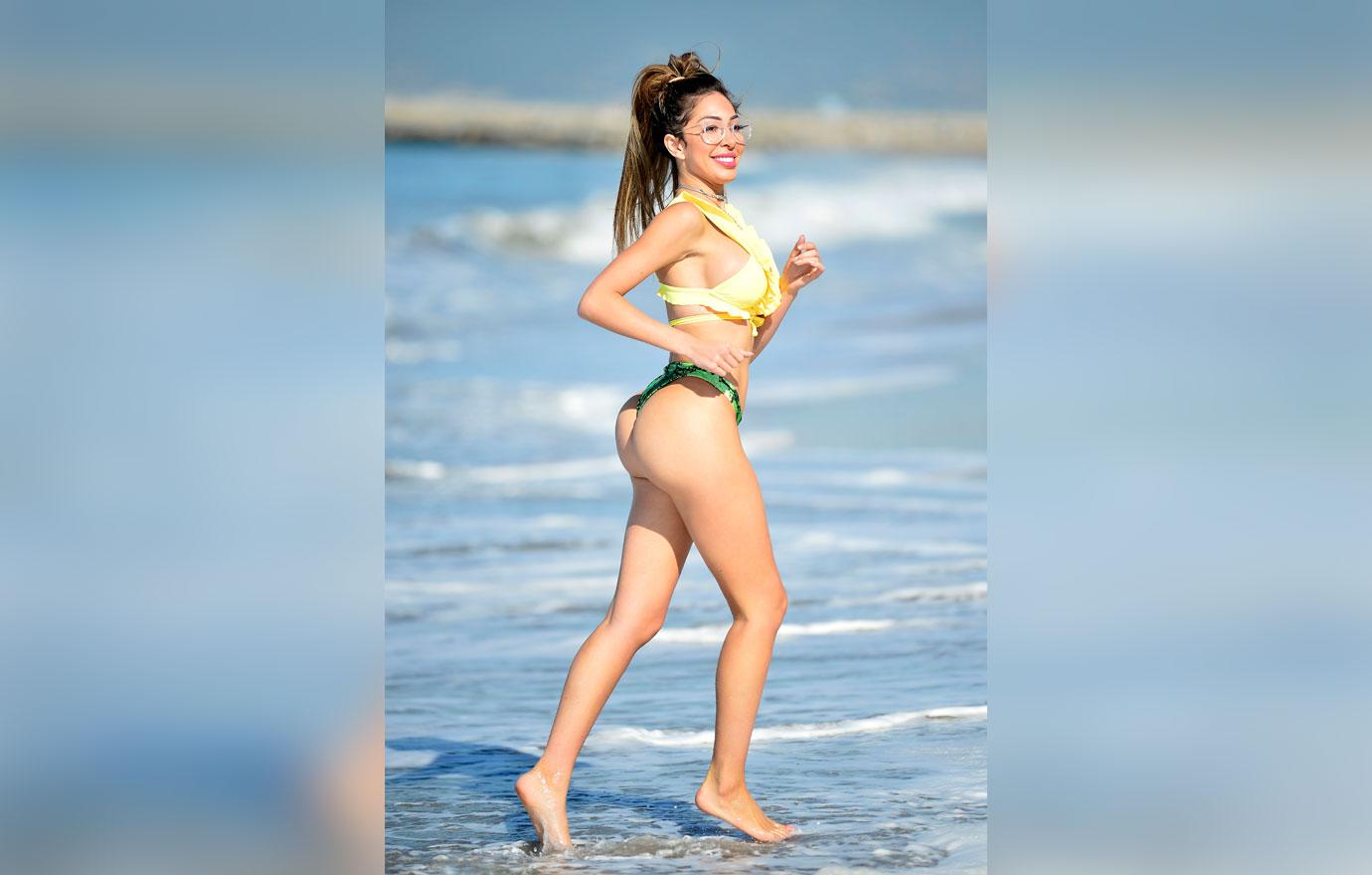 The reality star looked confident and excited as she showed off her long, messy ponytail. She was all smiles amid her fiery lawsuit drama.
Article continues below advertisement
Desperate Measures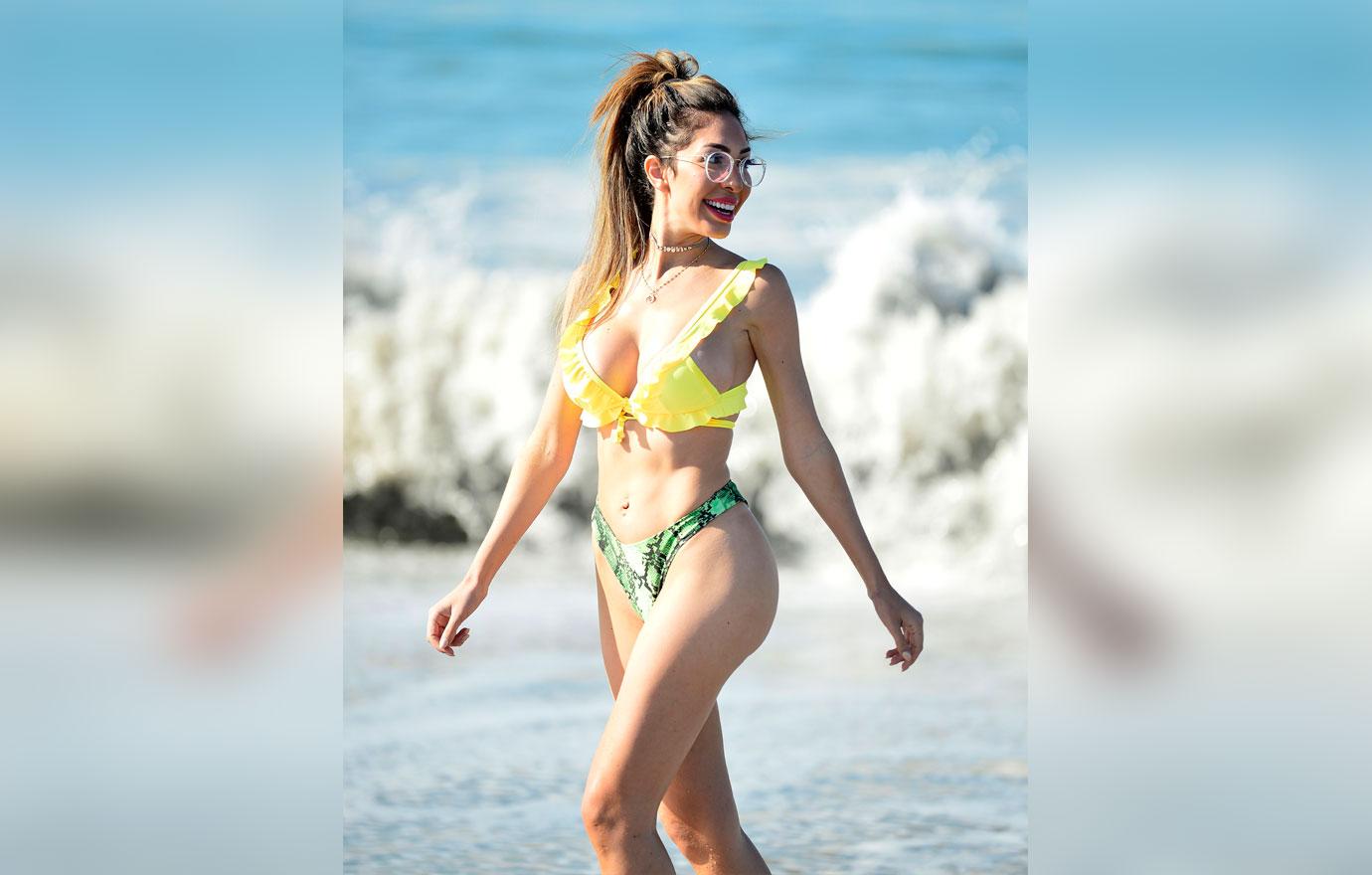 RadarOnline.com exclusively reported that before bailing on her celebrity boxing match, the troubled star begged for an early cash deposit.
Article continues below advertisement
Back In The Spotlight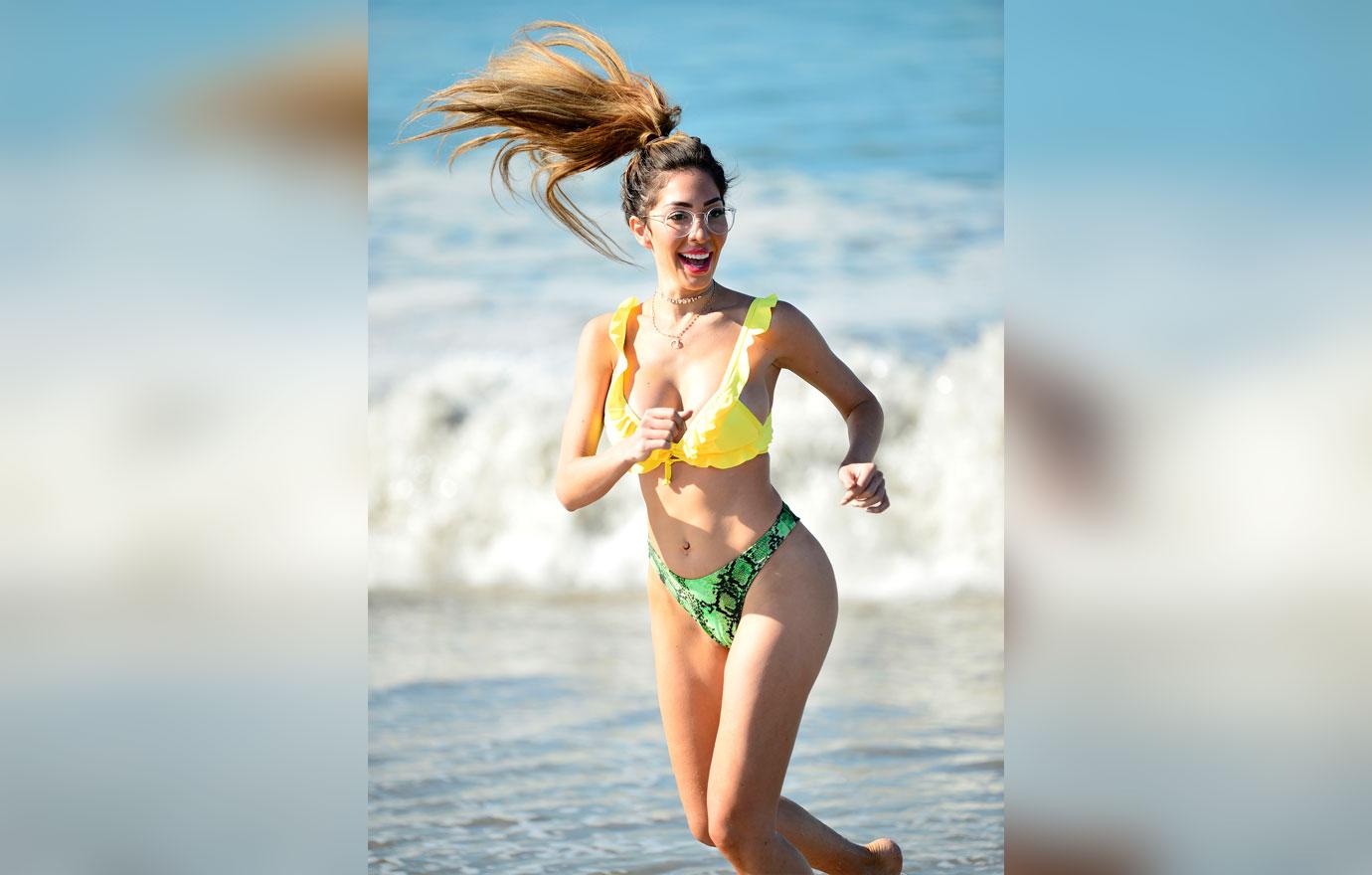 Article continues below advertisement
Money On The Beach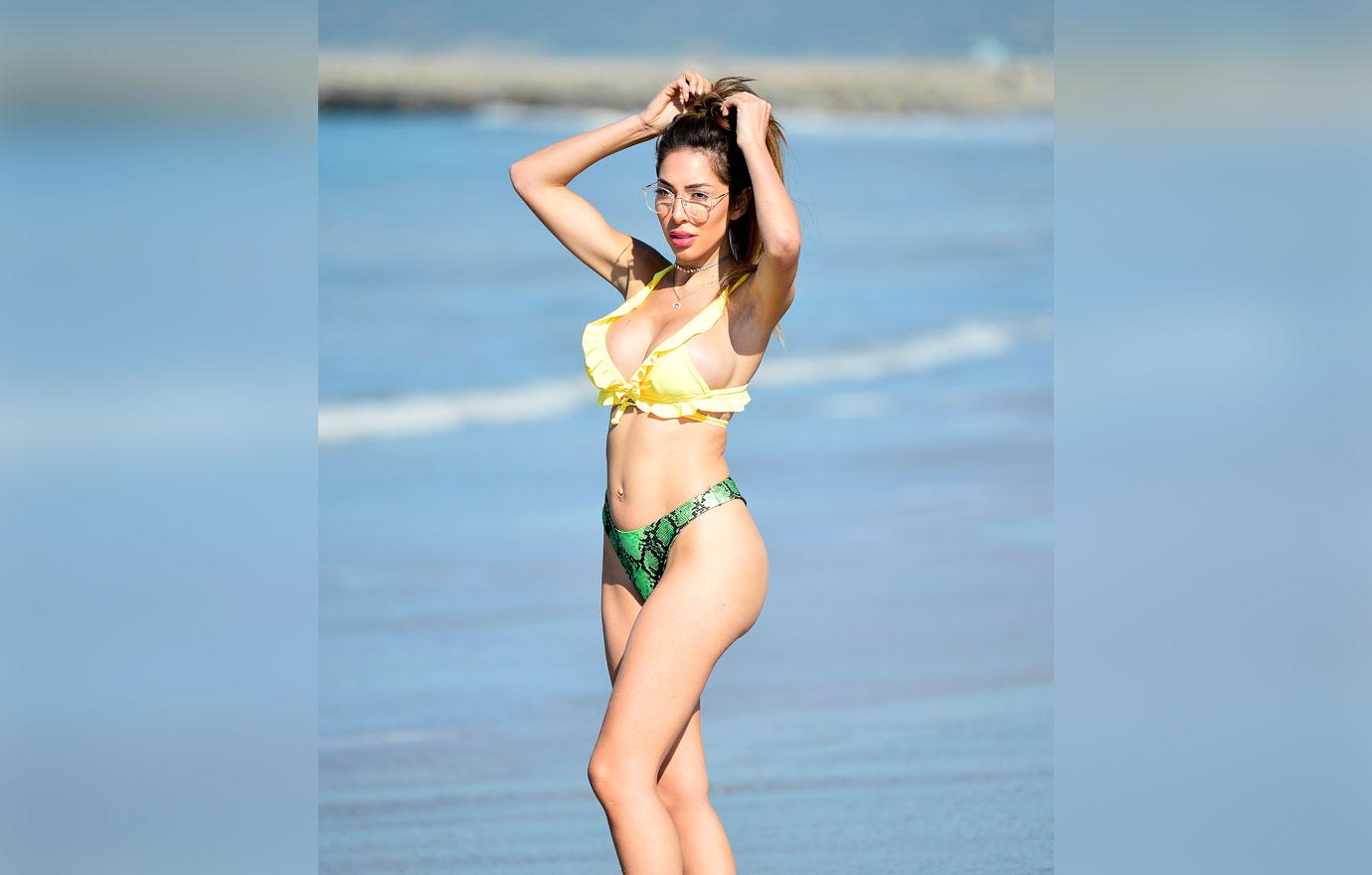 Luckily for her, she made a whopping $300,000 for appearing on season 2 of the show.
Article continues below advertisement
Reality Funds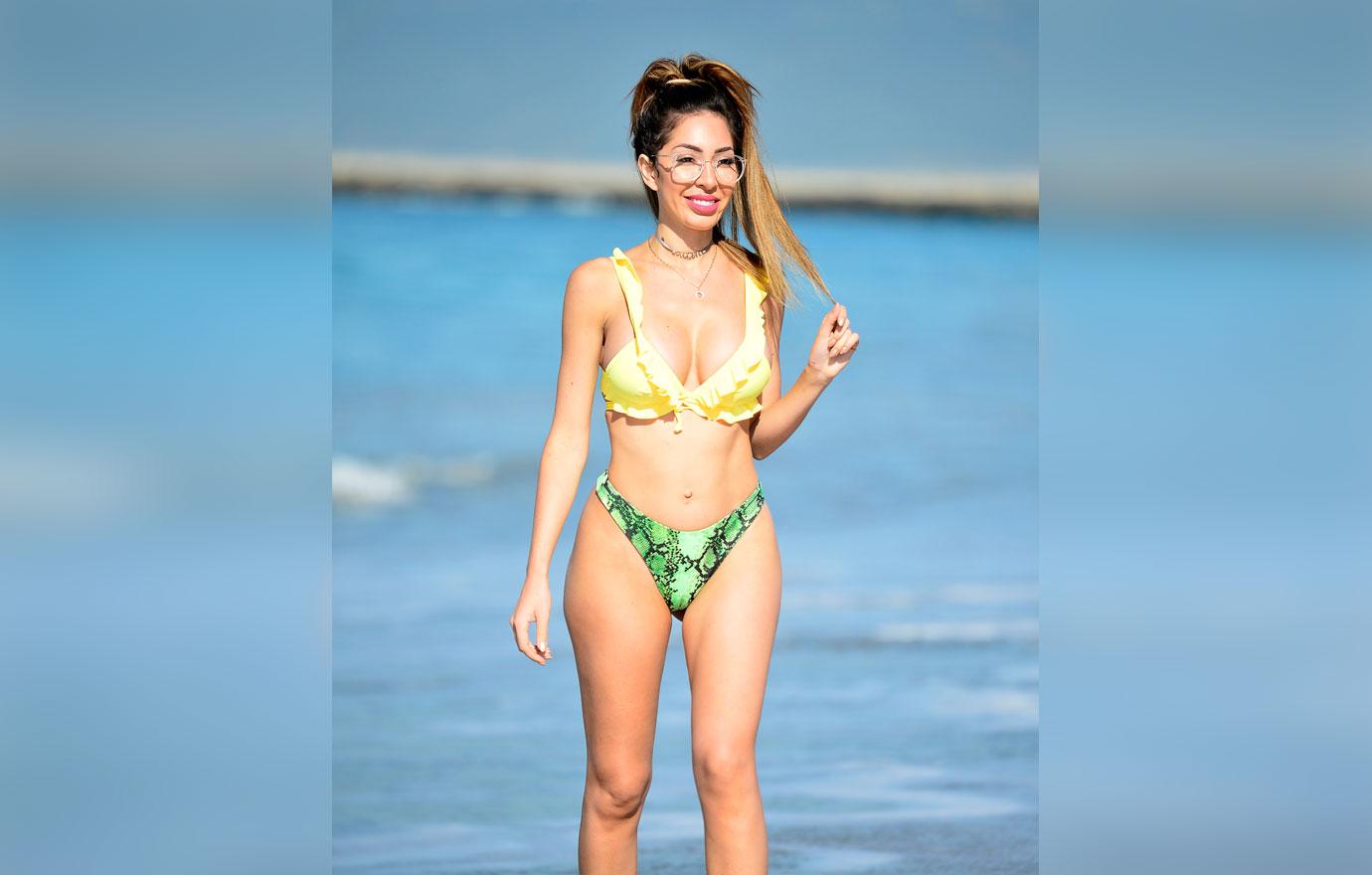 She worked for only 11 days, earning $27,000 each day! So is that was her cheeky smile is all about?