Busty Farrah Abraham Dines In Cleavage-Exposing Dress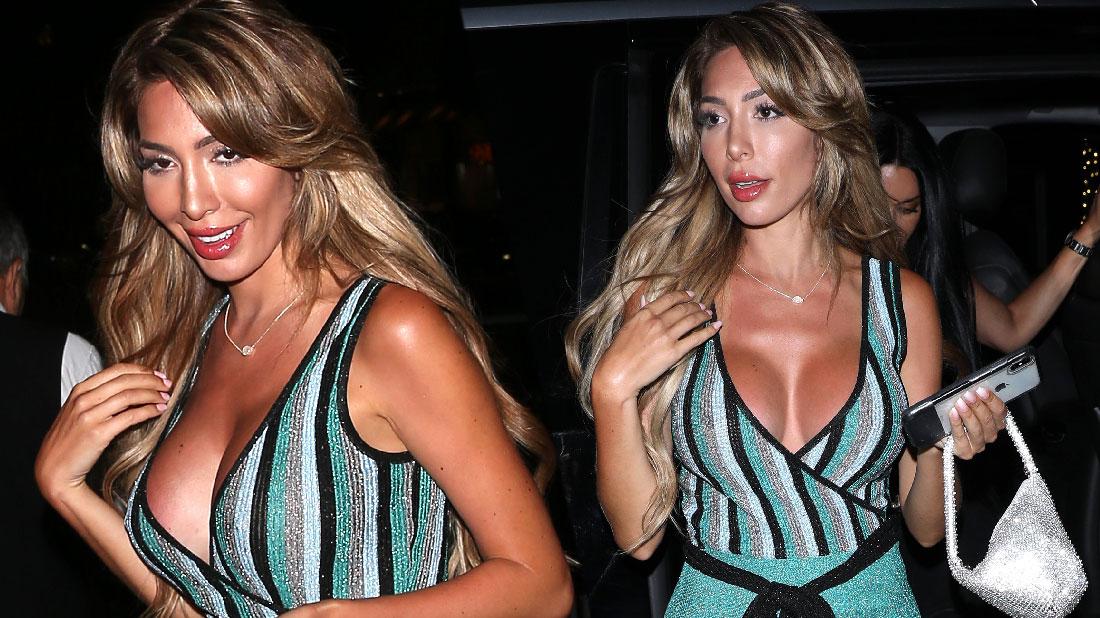 Farrah Abraham has exposed her surgically enhanced boobs for the world to see again!
On Friday, July 12, the reality star went out to eat at Madeo restaurant in Beverly Hills, and RadarOnline.com has obtained her busty photos.
Dressed in an aqua blue bodycon maxi dress, Farrah's breasts unsurprisingly made a statement.
As readers know, the former Teen Mom OG star is no stranger to plastic surgery. She's had work done on her chest, lips and face and is known to regularly get maintenance touch-ups.
Article continues below advertisement
RadarOnline.com reported her last documented recent procedure about three months ago. During that particular doctor's visit in April, she took a visit to Las Vegas to get some posterior injections . She kept her fans and followers updated via Instagram as she posted a series of videos and images to her page.
The videos included the clinician's explanation of the procedure and another of her as the nurse injected her butt with a substance.
Prior to that, in November 2018, Abraham visited the Center of Aesthetic Medicine and Human Performance in Las Vegas to receive laser hair removal on her under arms, eliminate her forehead wrinkles using Botox, get cheek fillers, and utilize the Volbella method to erase the lines and wrinkles around her mouth.
With procedures and doctors' appointments as upkeep, Farrah has stepped out in confidence to wear various outfits that expose her body and has even gone on to take several bikini body photos as part of a collaboration with UK retailer Pretty Little Thing.
Now, she's just sporting her cleavage and voluptuous curves for a summertime dinner!
Check out RadarOnline.com's gallery to see photos of Farrah's revealing night out.
90210 Hills Babe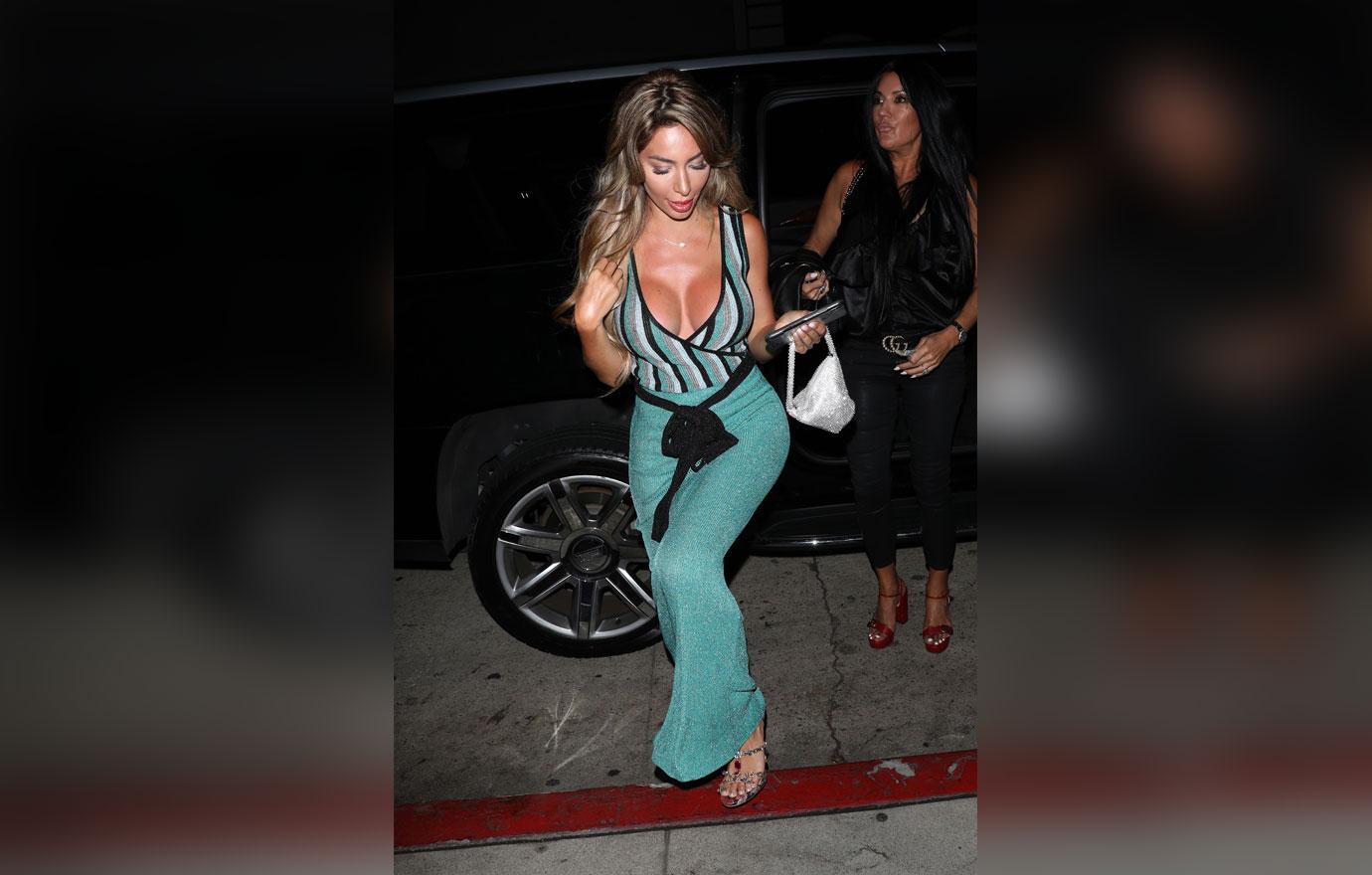 Farrah Abraham spent the night in Beverly Hills on Friday, July 12.
Article continues below advertisement
Wine & Dine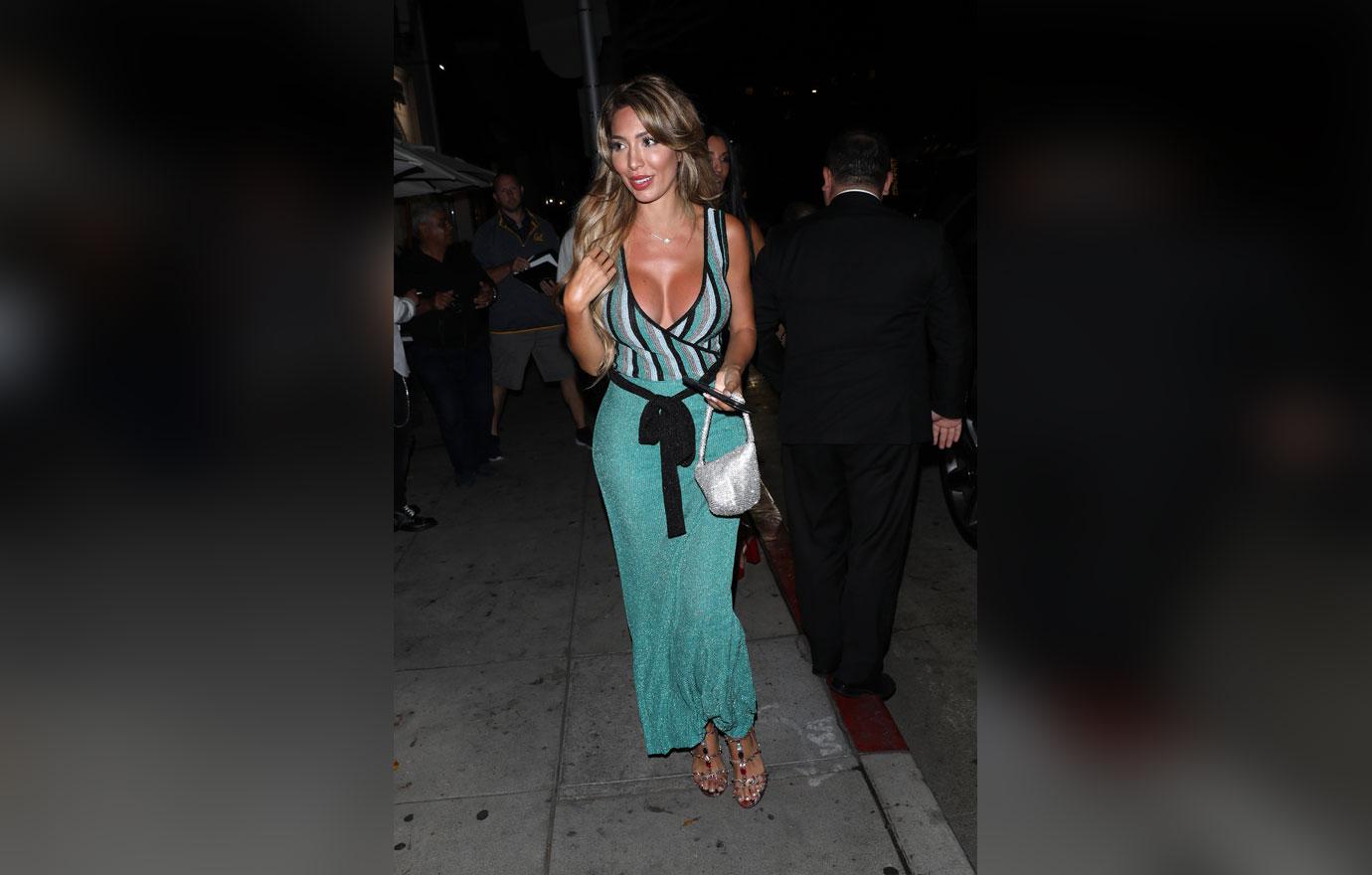 The 28-year-old was spotted while on her way to the Madeo Restaurant.
Article continues below advertisement
Mermaid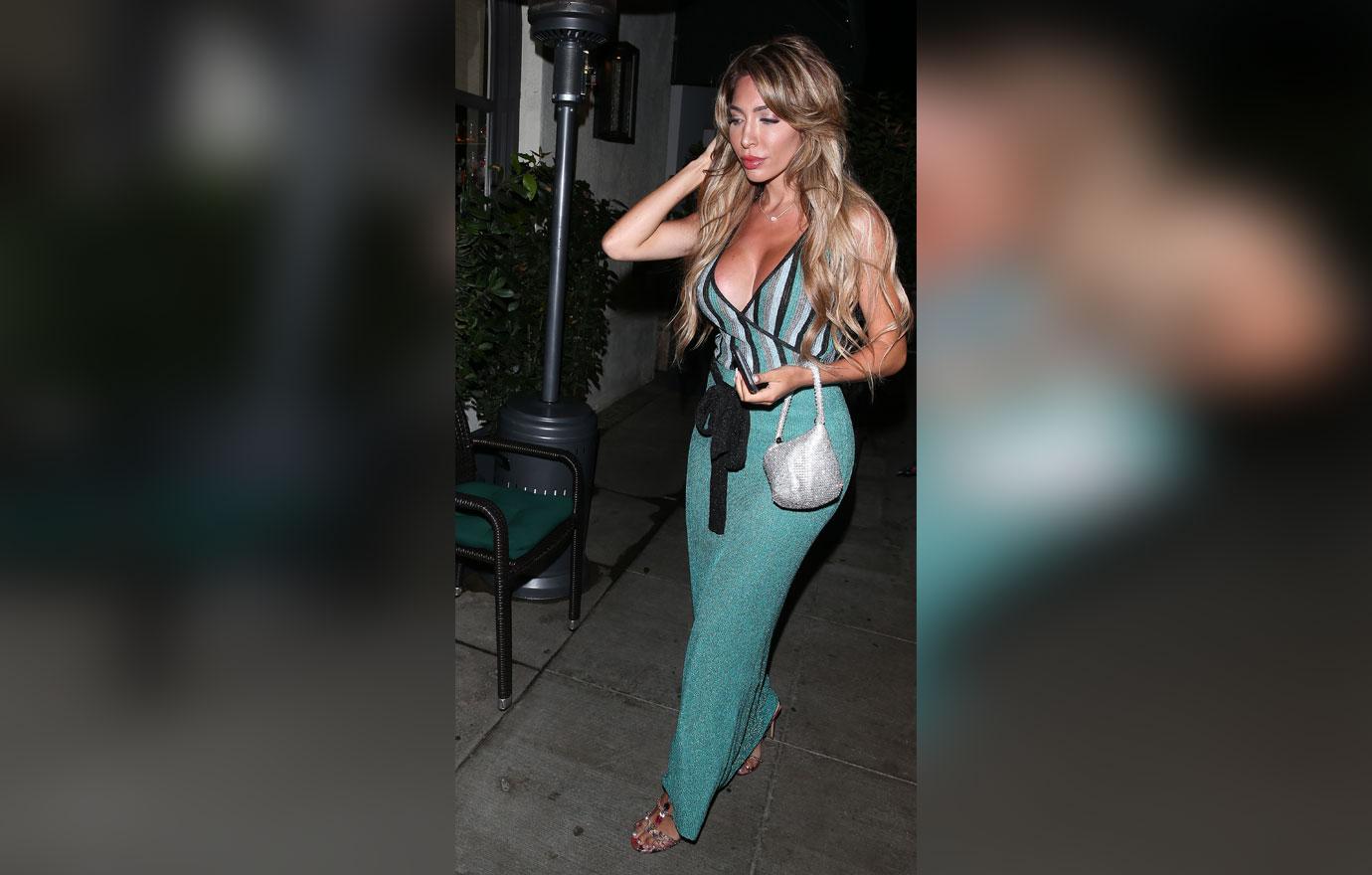 Abraham resembled a mermaid in her form-fitting dress.
Article continues below advertisement
Color Coordination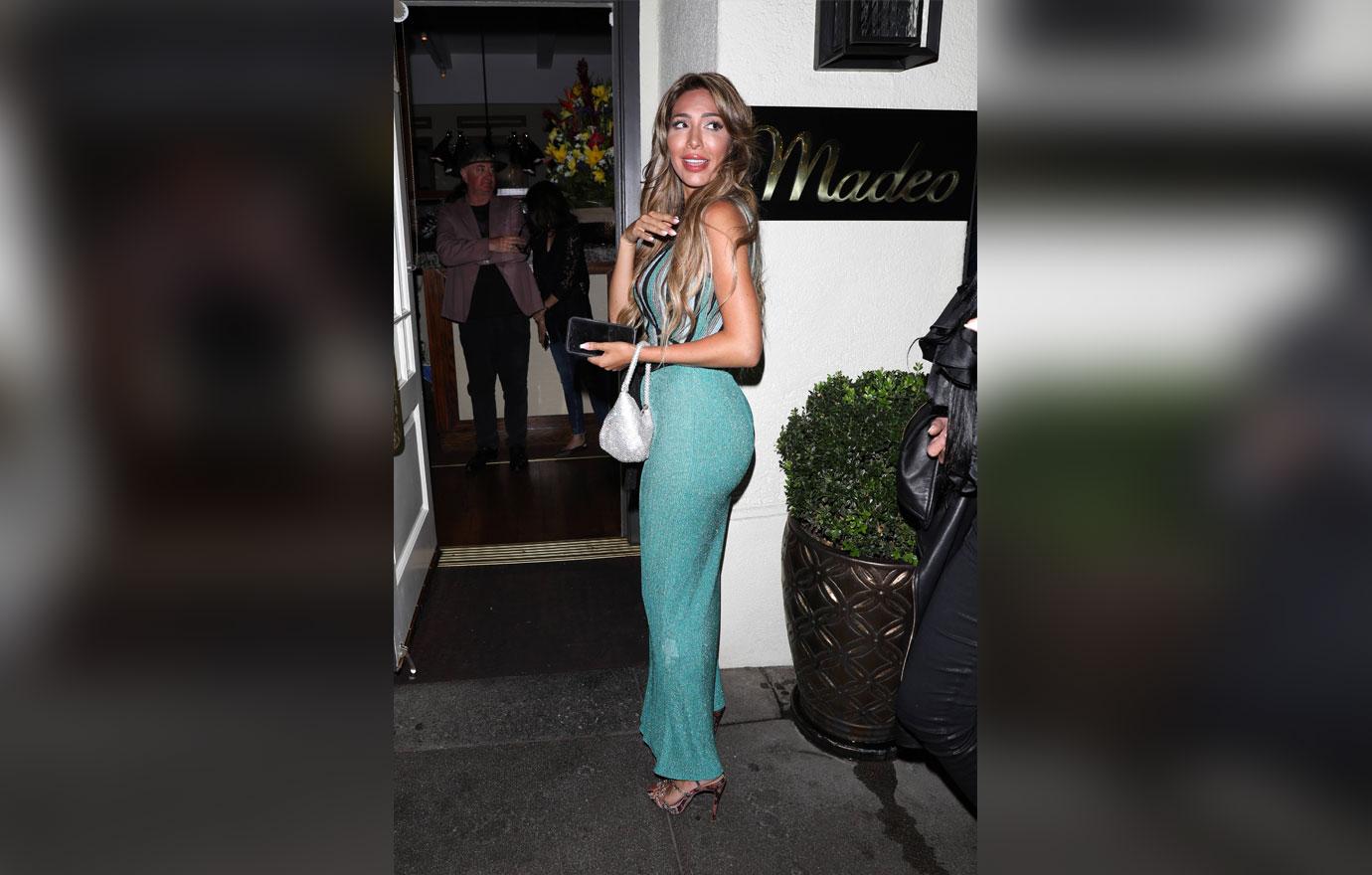 The bluish green dress had hints of black and silver, which matched perfectly with her silver pocketbook.
Article continues below advertisement
Always Busting Loose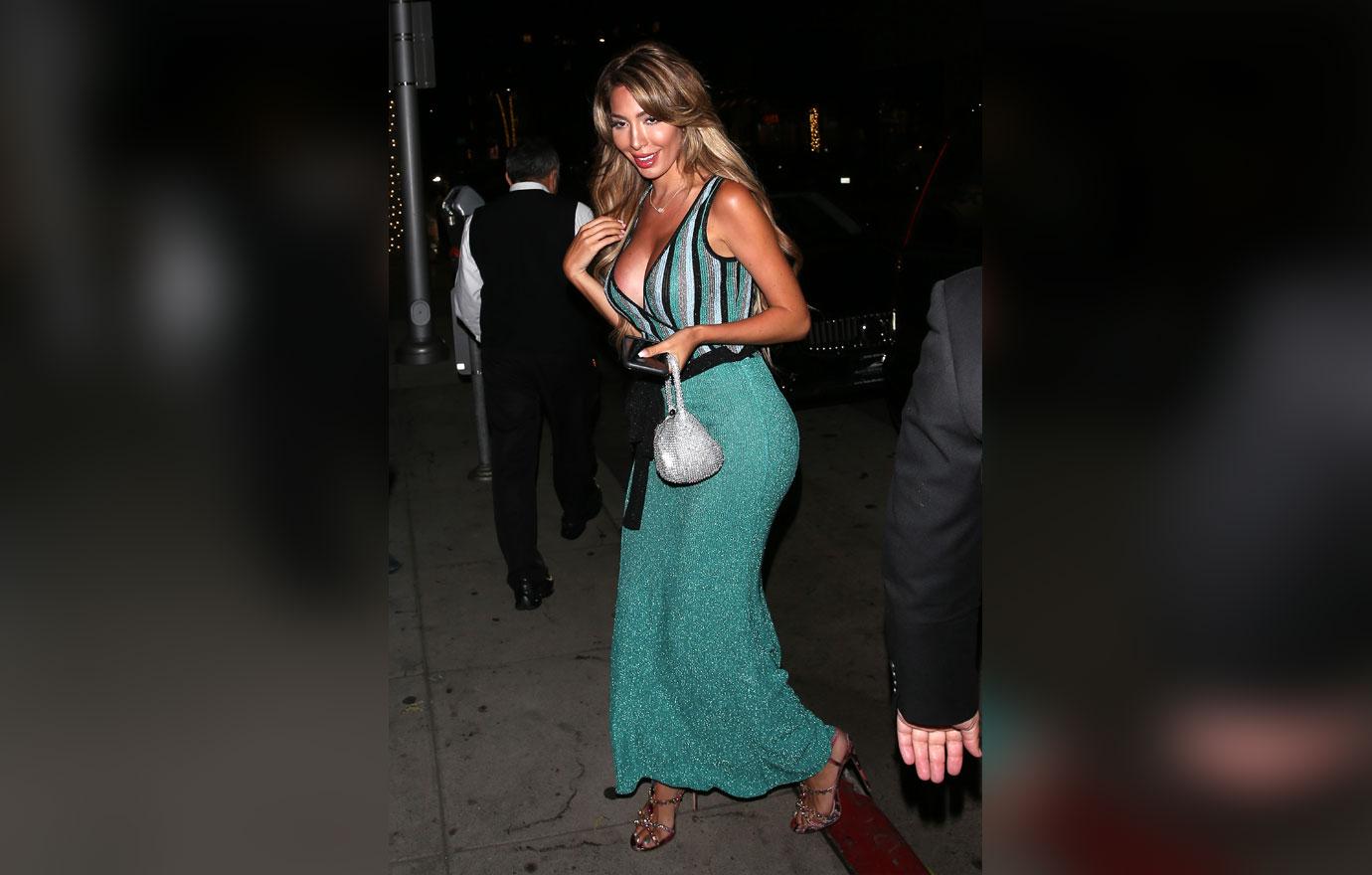 But as usual, Abraham's most noticeable accessories were her boobs!
Article continues below advertisement
Nonchalant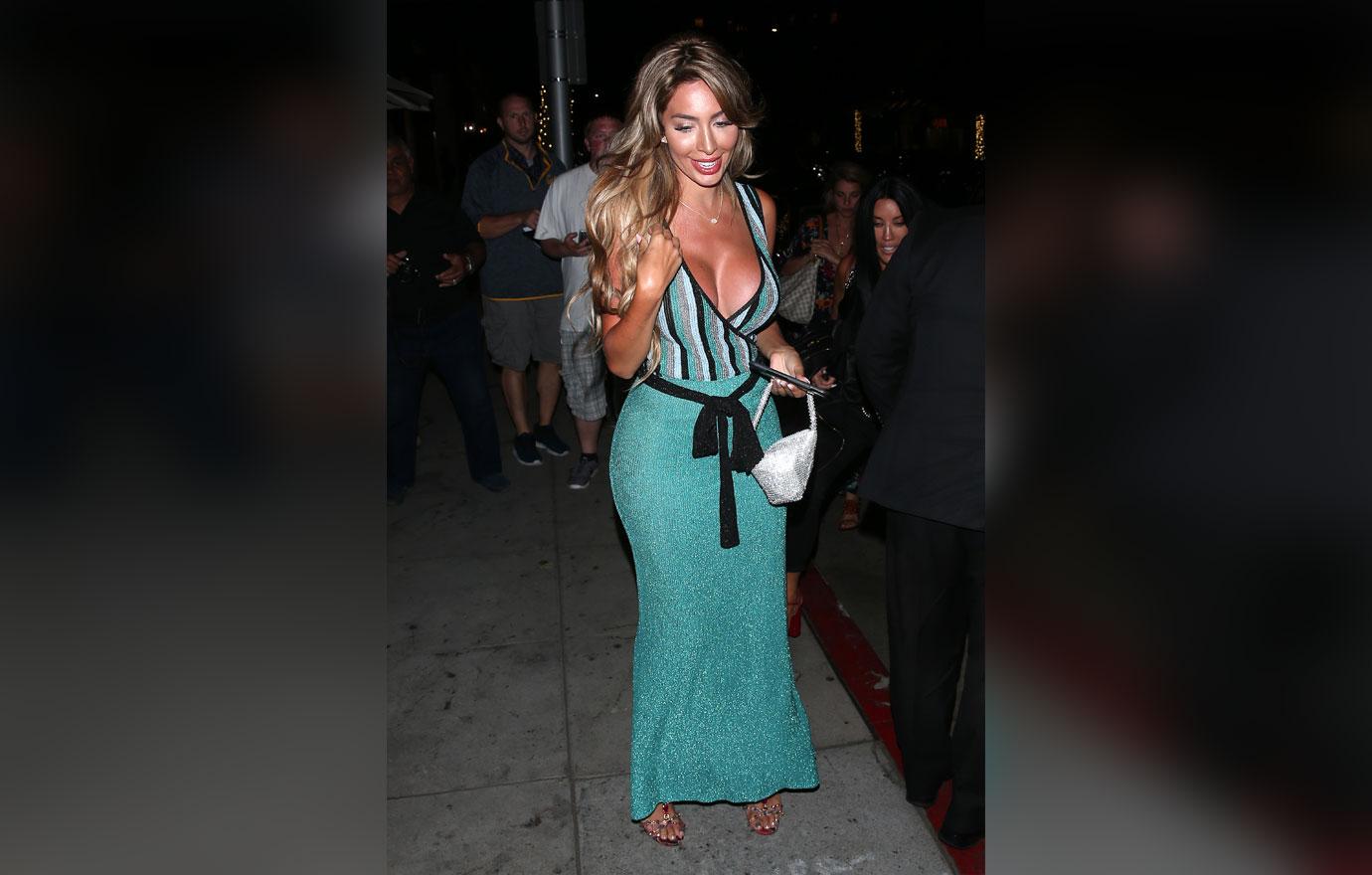 The Ex on the Beach alum strutted to the restaurant as if she had no care in the world.