Fantastic 'Furkini': Kurvy Kim Kardashian Makes Tongues Drop With Sexy New Shoot In The Snow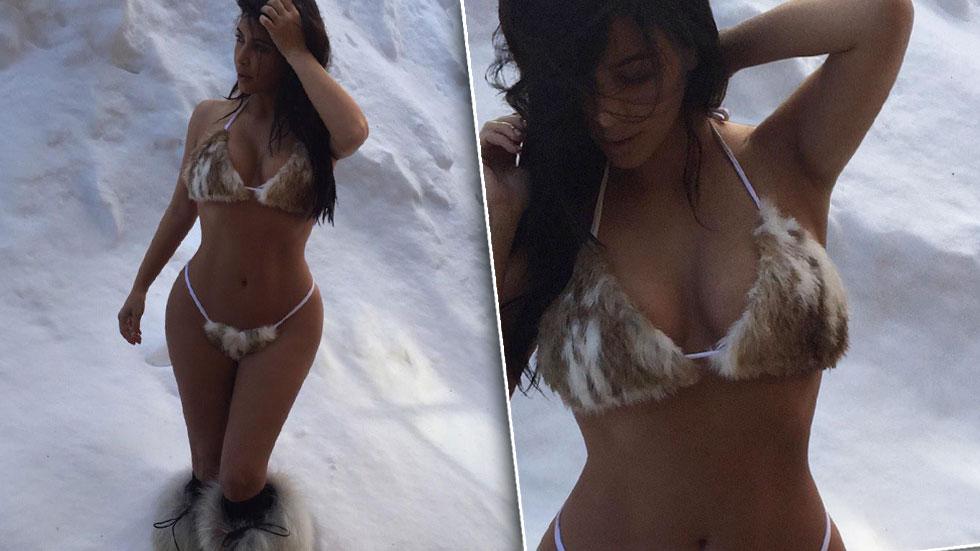 Kim Kardashian showed she's got a sexy look for every season Tuesday, as the reality TV queen heated up a snowy setting in a fur bikini, posting the shots on Twitter.
Article continues below advertisement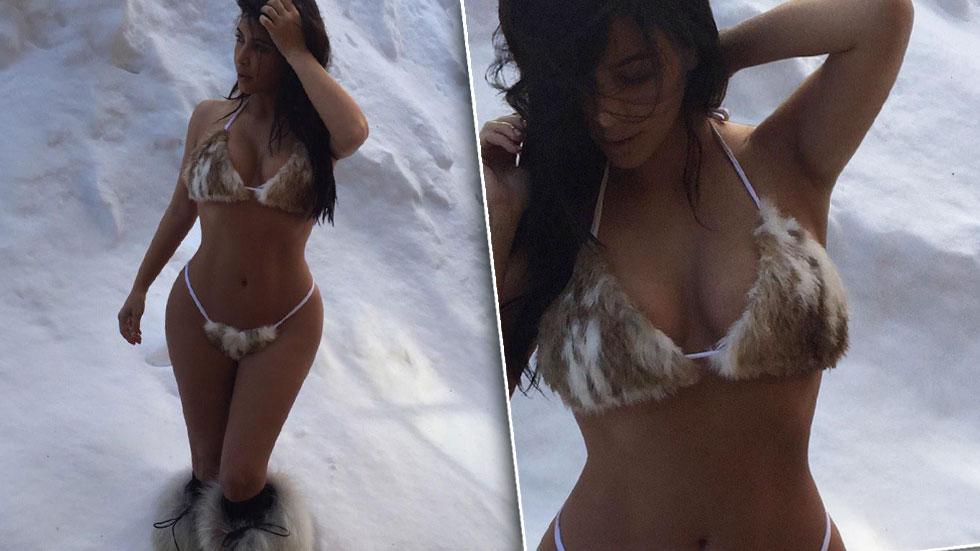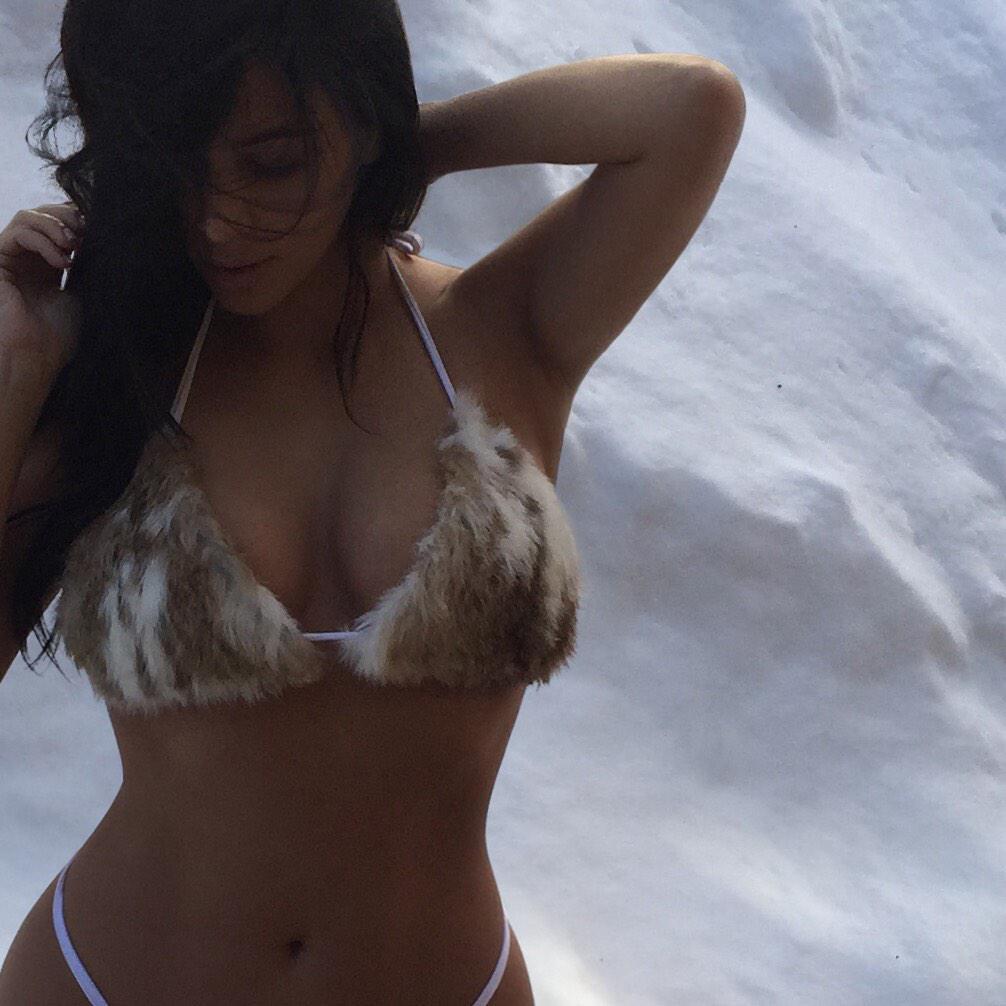 Article continues below advertisement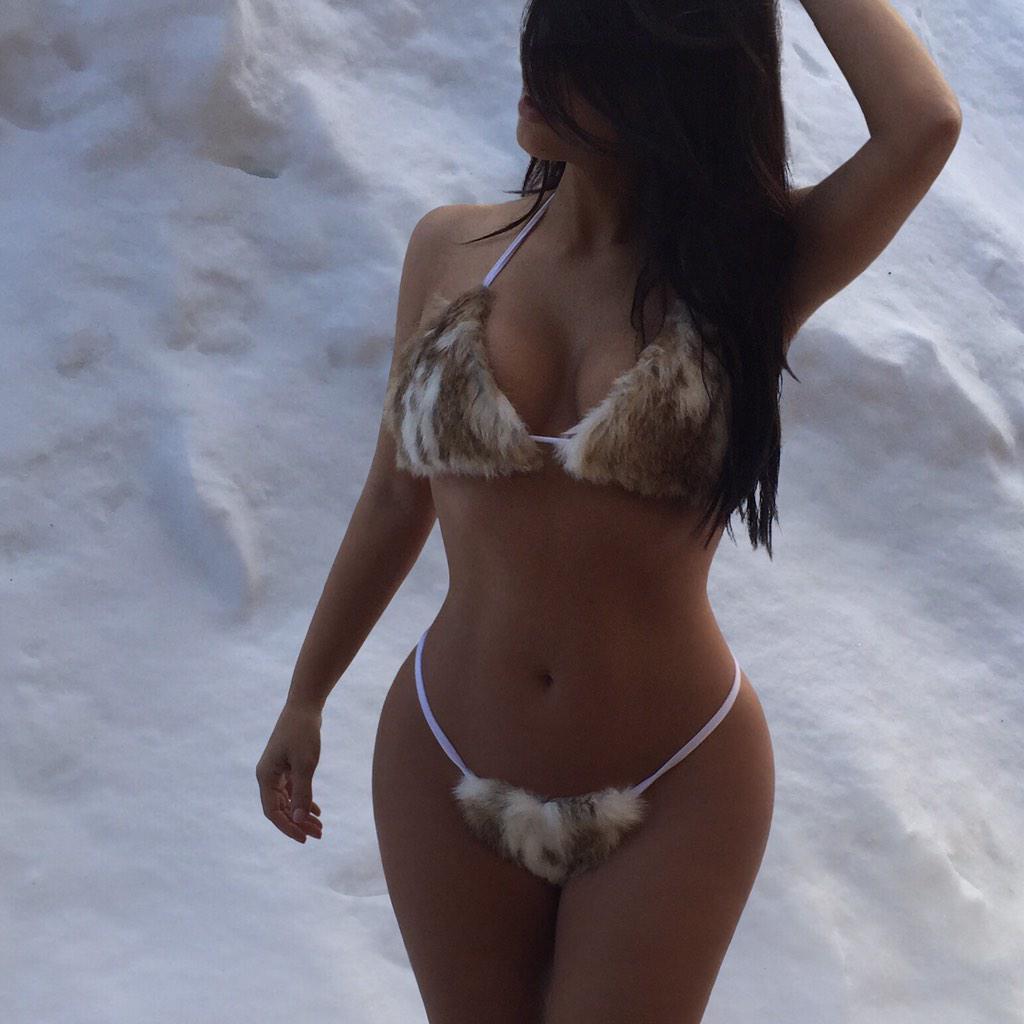 The 34-year-old mother-of-one -- in these shots taken by West -- shows off her killer curves, giving new meaning to the term "Winter Wonderland."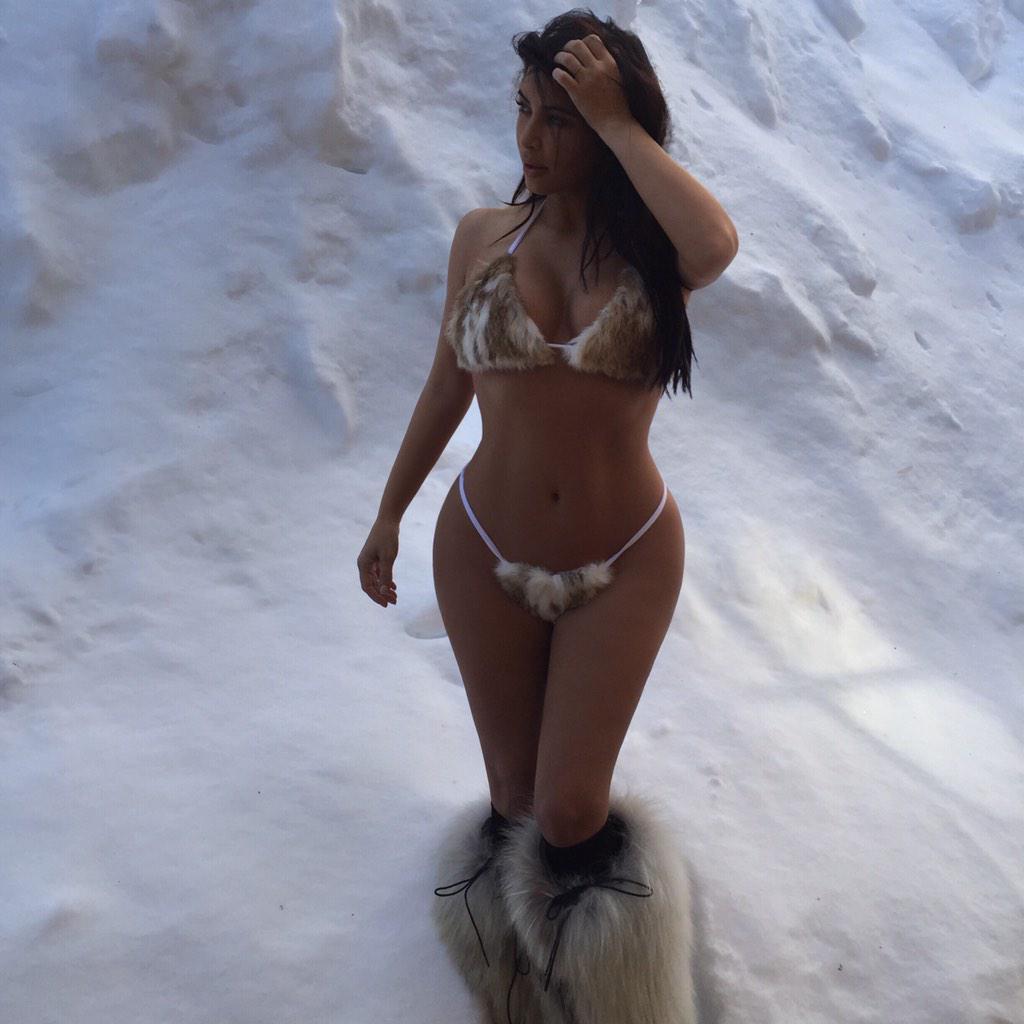 The stunning socialite had furry boots to accompany the rest of her hairy get-up, writing "Boots with the fur..." to nearly 28 million Twitter followers. Kanye, famous in part for reworking retro tracks into modern music, might have been inspired by Raquel Welch's One Million Years B.C. shoot for this steamy set.