Everything You Need To Know About Kendall And Kylie Jenner's Feud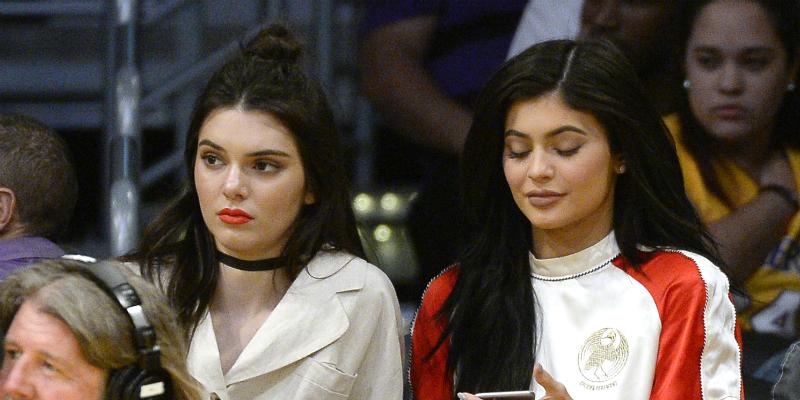 Fans of KUWTK know that there's been tension between Kendall and Kylie Jenner since they were kids. Yet it's heated up over the last several years with the two growing up and growing apart. They admitted to being jealous of each other as teens, but insiders revealed that it's more than just high school drama between these two.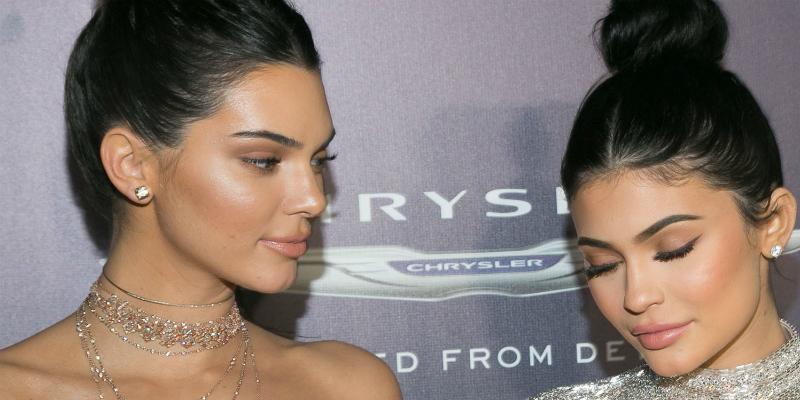 Some sources claim that boys came between the girls. Some say they were jealous of the other's career path. Whatever the reason it's true that the two aren't BFFs like they used to be. Instead, they're insulting each other on Instagram and in interviews.
Kendall Started The Fight Way Back In 2015
Fans watched as 14-year-old Kendall told Kris and Caitlyn Jenner that she seriously wanted to pursue a modeling career. She had even put together a portfolio of pictures as modeling had been her dream since she was 9. It was a sweet moment except for when Kylie stormed out of the room and had a mini breakdown from pure jealousy. Maybe, that's when she got the idea for Kylie Cosmetics?
Article continues below advertisement
Kendall Stole Kylie's BFF
Kendall's first New York Fashion Week was also one of the first times that she felt cooler than Kylie. The older Jenner admitted that in high school she used to cry alone in her room because she didn't have as many friends as her lil' sis. Things changed when Kendall became a model and stole one of Kylie's BFFs, fellow model Hailey Baldwin. How did her sister feel about it? "Kylie was mad — at least at first," Kendall told Elle.
Article continues below advertisement
Kendall Became More Popular Than Kylie
As if the big sis couldn't just be content with stealing her friends, Kendall also bragged about her cool new posse. "It's crazy because I really never thought that I would have more friends than Kylie, not that that's ever a competition or should be anything we'd … I don't want that to come off weird, but again, she's so happy with the life she's living," the model revealed to Elle.
Article continues below advertisement
Kylie Wanted To Be A Model
A source leaked to Radar in 2017 that it only got worse between the two because Kendall became a success in the modeling industry. The source said "Kylie has never understood the big fuss about Kendall and her catwalk career. In her opinion she has just as much to offer in the beauty and style stakes."
Article continues below advertisement
Kylie And Kendall Had Nothing In Common
On an episode of Life With Kylie, Kylie made an admission that led many fans to believe that she didn't really like big sis Kendall. "I don't think we'd be friends if we weren't sisters," she confessed. "We have different opinions. We do everything differently."
Article continues below advertisement
Where Was Kendall?
Fans noticed that Kendall was the only one out of the Kardashian/Jenner clan to "forget" to congratulate her lil' sis on being a mom on Instagram. She also wasn't there by her sister's side when she gave birth. Ouch!
Article continues below advertisement
Kendall Snubbed Kylie's Birth
So, just how did Kendall feel about Kylie's birth? Well, she wasn't entirely happy that's for sure. In an interview with Lana Del Rey for Elle, the supermodel said, "It's obviously a bit weird that your little sister is having a baby before you. I didn't expect it to happen like this. But it's beautiful." On the bright side, Stormi brought them back together. "We've always been very close, but we would butt heads all the time. This has made her a bit more loving toward me."
Article continues below advertisement
Kendall Dated Travis?
When rumors spread that Travis Scott dated Kendall before settling down with the youngest Jenner Kylie clapped back at a fan on Twitter: "U just believe anything don't u" with a face palm emoji.
Article continues below advertisement
Kendall Was Jealous Of Kylie's Cosmetics
A source spilled the beans on the famous duo's feud to Radar in January. "Kendall thinks it's crazy how much Kylie's worth, while she's only got a fraction of that in the bank herself." In case you were wondering, Kylie was estimated to be worth $900 million while Kendall's worth was around $50 million.
Article continues below advertisement
Kylie Liked To Brag
A source recently came out and said that Kylie knows just how well she's doing with her career and likes to show off in front of her big sis. "Kylie really rubs it in, and it's been a big issue lately because Kendall's on the ascendency with her modeling. And that's gotten Kylie looking over her shoulder."
We pay for juicy info! Do you have a story for RadarOnline.com? Email us at tips@radaronline.com, or call us at 800-344-9598 any time, day or night.