Every Young Model On Scott Disick's Girlfriend List Since Kourtney Kardashian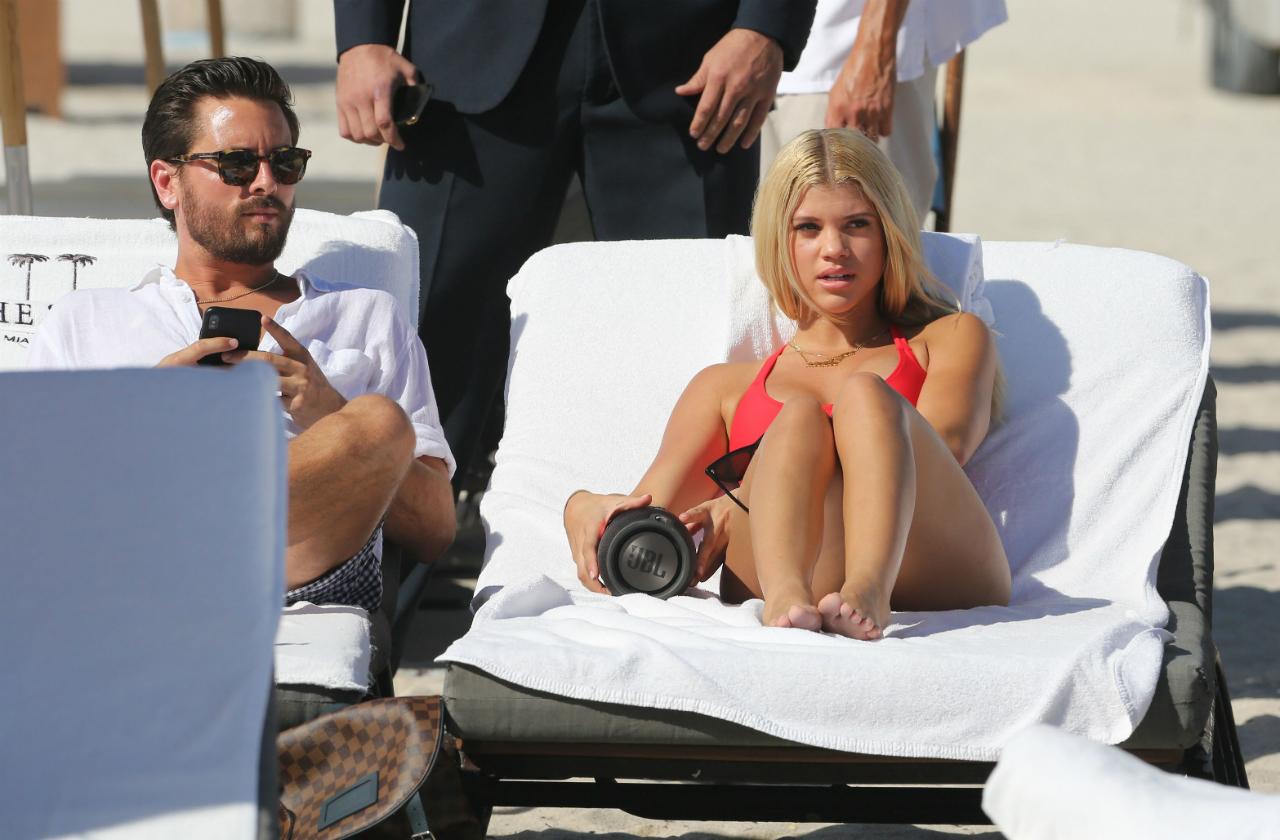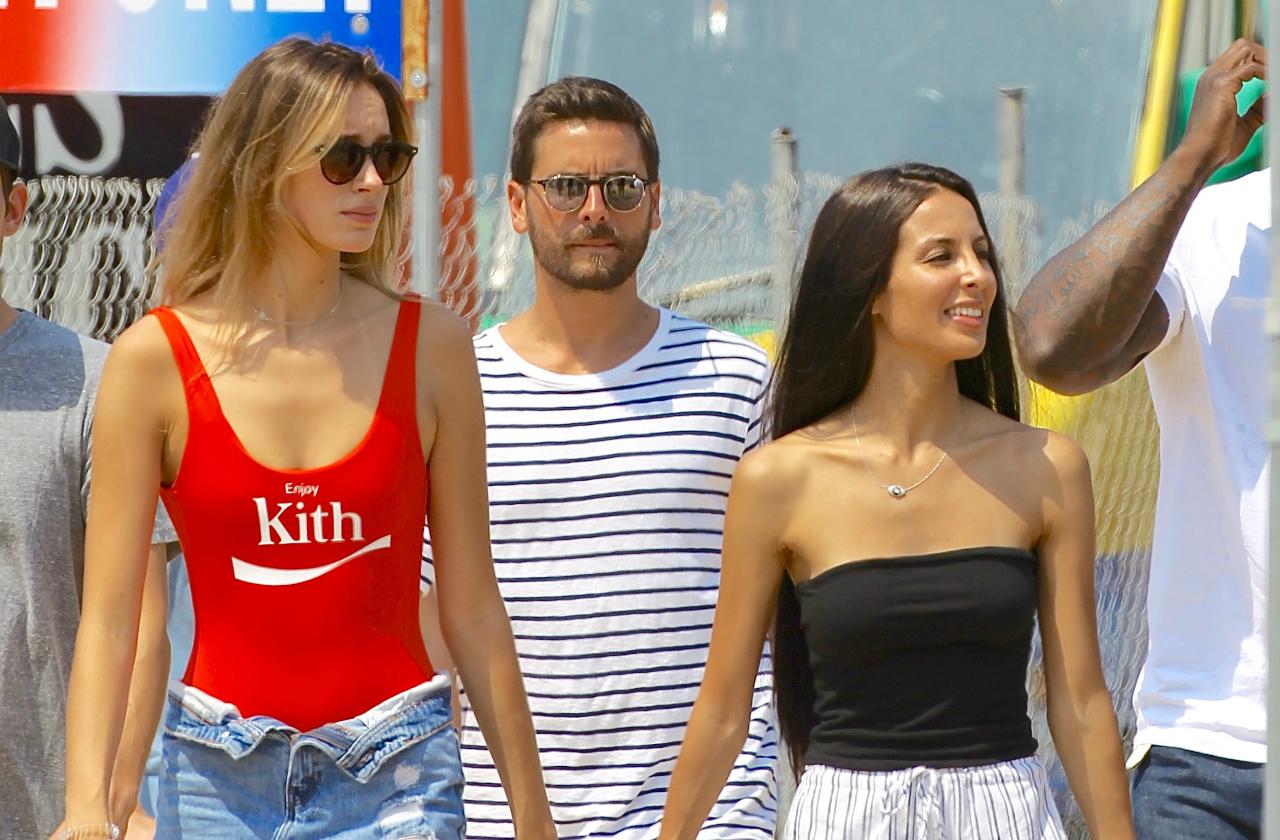 Disick rotated between pretty young things as if they were the flavor of the week. It wasn't easy to keep up with his love life. His party-boy ways consisted of constantly being flanked by a horde of teenage models and hooking up with mystery women.
Article continues below advertisement
The Wifey
Who: Kourtney Kardashian
Age: Respectable
Date of the Hook Up: 2006-2016
This on-again-off-again couple first met at a Girls Gone Wild party. Since that initial meeting, they've had three children together, a marriage proposal (Kardashian turned him down), and a lot of drama to keep KUWTK fans entertained for years. Eventually, it seemed that the couple just couldn't work out their differences and moved on to other relationships.
The Youngest Of Them All
Who: Lindsay Vrckovnik
Age: 18
Date of the Hook Up: October 2015 and August 2017
These two have known each other for a while. Actually, no one is sure how well they know each other, they've just been spotted hooking up since 2015. First, there was the time Vrckovnik posted a photo of her and Disick wearing nothing except fur coats on her Instagram. The photo was quickly deleted and their relationship was quick was to follow. They weren't seen together again until they were spotted making out at a Hollywood nightclub again in August of 2017.
The Non-Model
Who: Chloe Bartoli
Age: 27
Date of the Hook Up: July 2015 and May 2017
It was a rare event when Scott Disick hooked up with Chloe Bartolli, who was 24-years old when the two first hooked up. When they were spotted partying together in 2015 that ended things between Disick and Kardashian. Bad boy Disick was caught cheating only to be caught making out with Bartoli again in May 2017.
The International Woman Of Mystery
Who: Lina Sandberg
Age: Twenty-something?
Date of the Hook Up: January 2016
No one can be sure of the age of this Swedish model. Lina Sandberg kept the exact number under wraps. Seriously, just try to search for yourself how old she is. One thing the brunette stunner choose not to hide were the dates she went on with Disick around Los Angeles in 2016.
The Underage Club Girl
MORE ON:
Reality Relationship Timelines
Who: Megan Blake Irwin
Age: 20
Date of the Hook Up: April 2016
What did Scott Disick like to do with 20-year olds in 2016? He enjoyed taking them out to dinner and clubs like 1 OAK in NYC. At least that's where Disick was when he was spotted with the Australian model Megan Blake Irwin in 2016. The two were a rumored flame for most of April with the paparazzi snapping pictures of them in New York and Los Angeles.
Article continues below advertisement
The Kendall Jenner Lookalike
Who: Christinee Burke
Age: 20
Date of the Hook Up: May 2016
Disick was caught making out with this Kendall Jenner look-alike aboard a yacht in Cannes. They were also spotted vacationing together in Mexico that same month. In case you're keeping up, this is all a few short weeks after his romance with Megan Blake Irwin.
Article continues below advertisement
The (Slightly) Older Woman
Who: Jessica Harris
Age: 25
Date of the Hook Up: February 2017
One of the oldest models on Disick's list was Jessica Harris who was 25-years old at the time of their hook-up. Harris's Instagram is full of steamy bikini pics and most likely it's her hot body that caught Disick's eye. He was spotted making out with the model in a pool in Miami. The relationship didn't last long and Disick quickly moved on to his next flavor.
Article continues below advertisement
Just Another Teenage Model
Who: Ella Ross
Age: 19
Date of the Hook Up: May 2017
Another PYT that Disick was spotted holding hands with was Ella Ross. Apparently, handholding is how they celebrated Cinco de Mayo together. The British model didn't remain on Disick's RadarOnline.com too long as he quickly moved on to another "'Ella."
Article continues below advertisement
The Wild Child
Who: Bella Thorne
Age: 19
Date of the Hook Up: July 2017
Bella Thorne received a lot of press for "hanging out" with Disick. Despite constantly being photographed together for weeks, Thorne claimed that the relationship was never sexual. They were just friends who lounged together in their bathing suits, made out, and sat on each other's lap from time-to-time.
Article continues below advertisement
One Of Disick's Kids
Who: Sofia Richie
Age: 19
Date of the Hook Up: May 2017 to Present
Disick was reportedly trying to catch the eye of Sofia Richie since May 2017 when he was hooking up with other young models. Yet, it wasn't until September that they officially became a thing, celebrating the event with a cake and an Instagram pic. A year later the couple was still going strong and it seemed that Richie has finally been able to keep Disick away from his party boy ways.
We pay for juicy info! Do you have a story for RadarOnline.com? Email us at tips@radaronline.com, or call us at (866) ON-RADAR (667-2327) any time, day or night.