Eva Longoria Blames Bloating On Eating Cheese Amid Pregnancy Rumors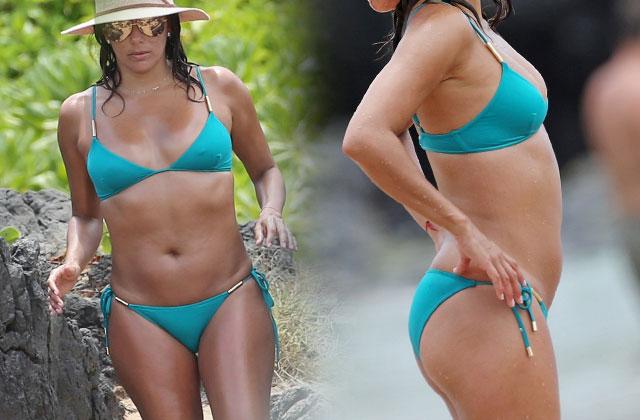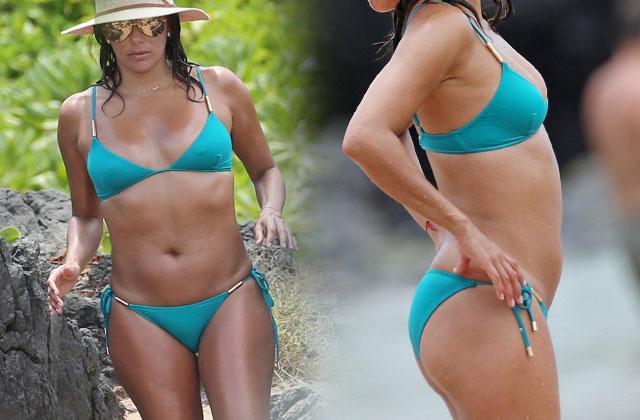 Former "Desperate Housewives" star Eva Longoria, 42, insists she's not pregnant. She just looks "fat" after stuffing herself on vacation, the actress admitted to fans. Longoria, who married moneybags Jose Baston, 49, will soon celebrate her one-year wedding anniversary with the head of Televisa media conglomerate. Click on RadarOnline.com's gallery for more on Longoria's hungry confession.
Article continues below advertisement
Longoria shared a clip on Instagram of a little boy playfully hitting her with a water gun. But her little teal bikini showed a noticeable tummy bump, causing followers to go wild with speculation she might be pregnant with third hubby Baston's baby.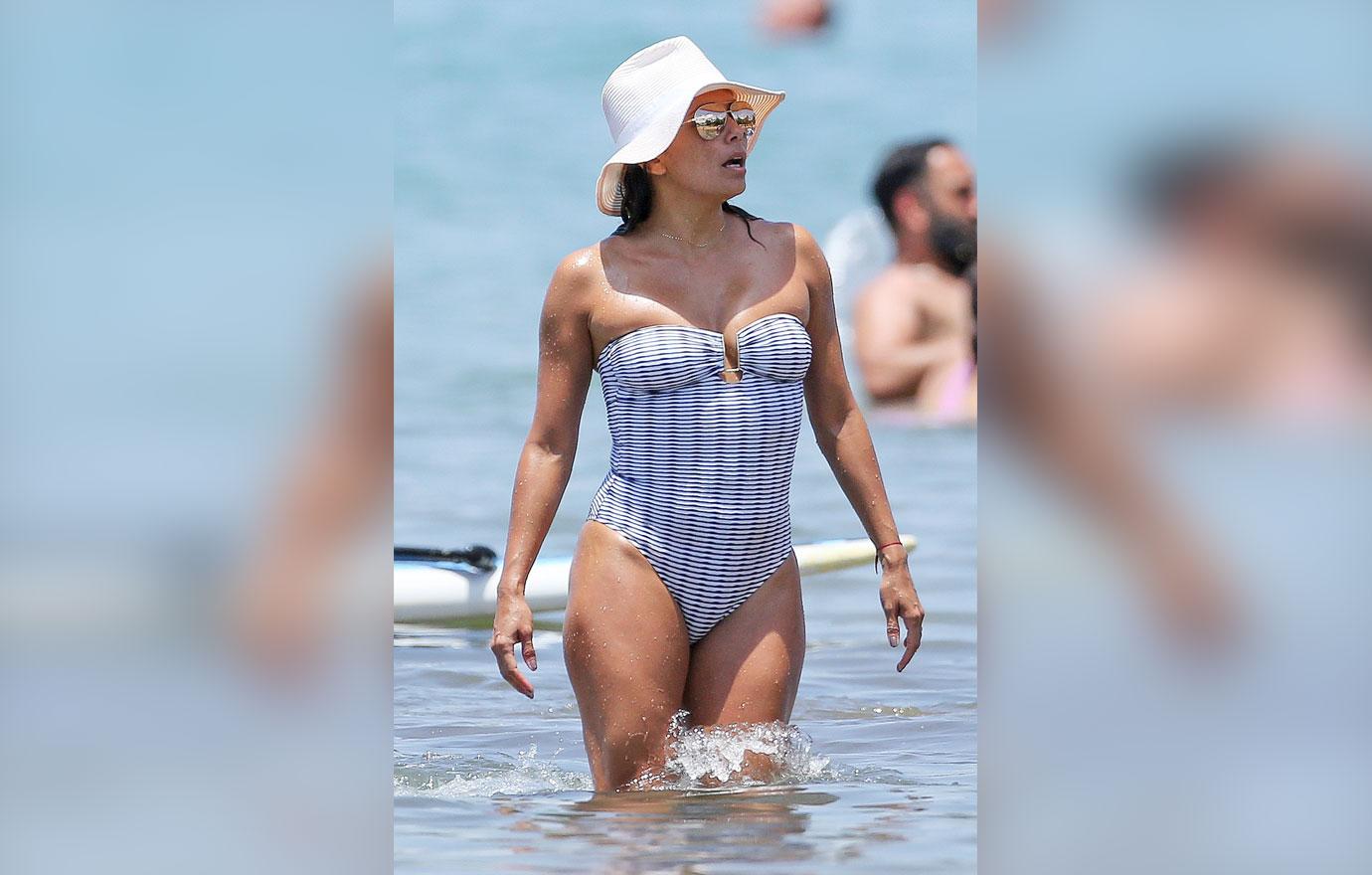 However, on Thursday, Longoria responded to the baby bump rumors, letting fans know via an Instgram Story video from Hawaii, "Morning, everybody, last day in paradise and I'm exhausted. We worked out this morning. So I saw some pictures of myself looking really fat on a boat. I have to tell you, all I did was eat cheese. So that's the news of the day. I'm not pregnant, just eating a lot of cheese, a lot of wine, a lot of pancakes."
Article continues below advertisement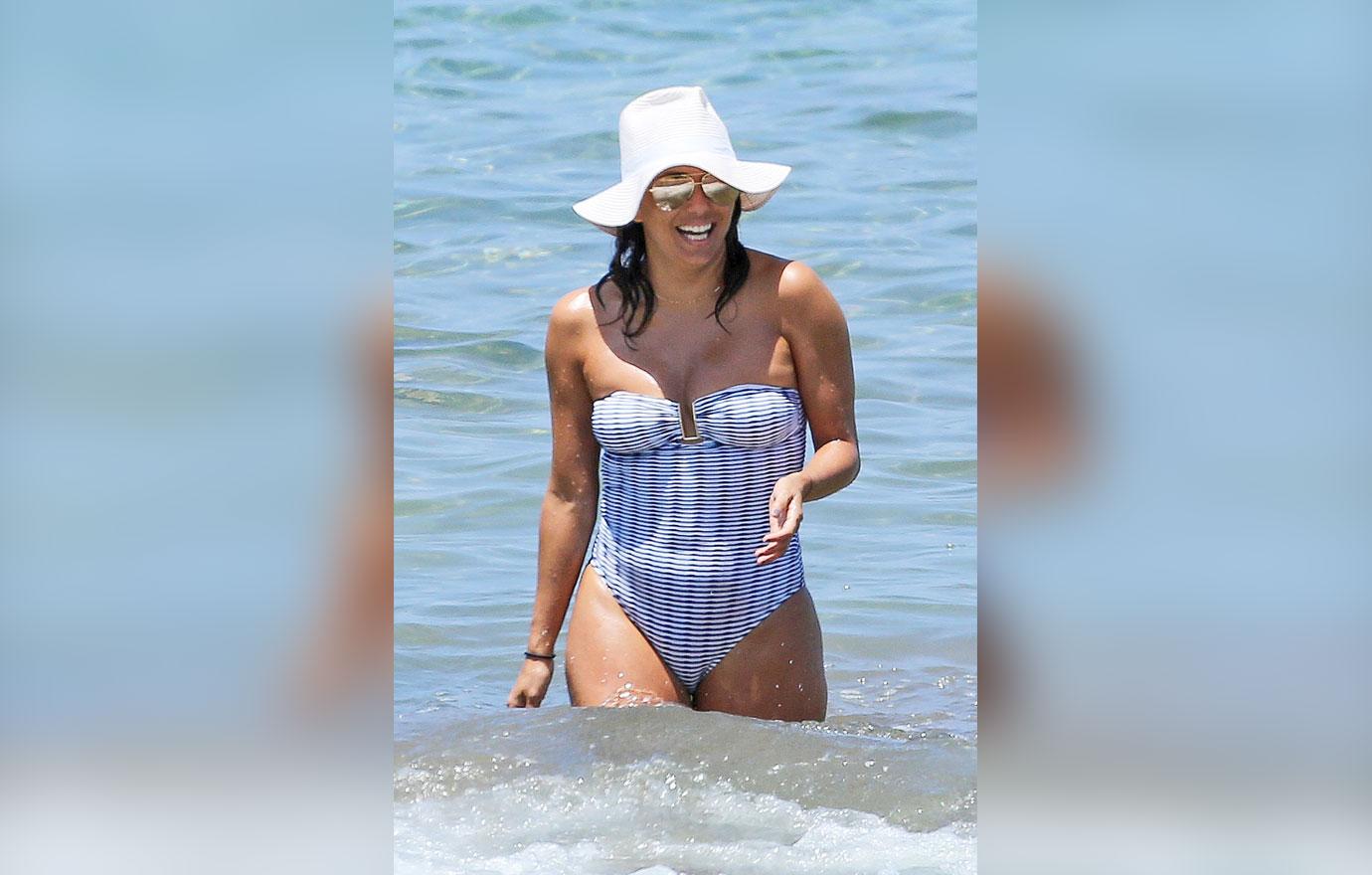 The ex-Desperate Housewives star, who was in Hawaii with Baston celebrating his birthday, continued on Instagram, "I just had to share because my whole family is calling me asking if I'm pregnant. Yes, I look pregnant, but it was just a ball of cheese, a ball of cheese in my stomach."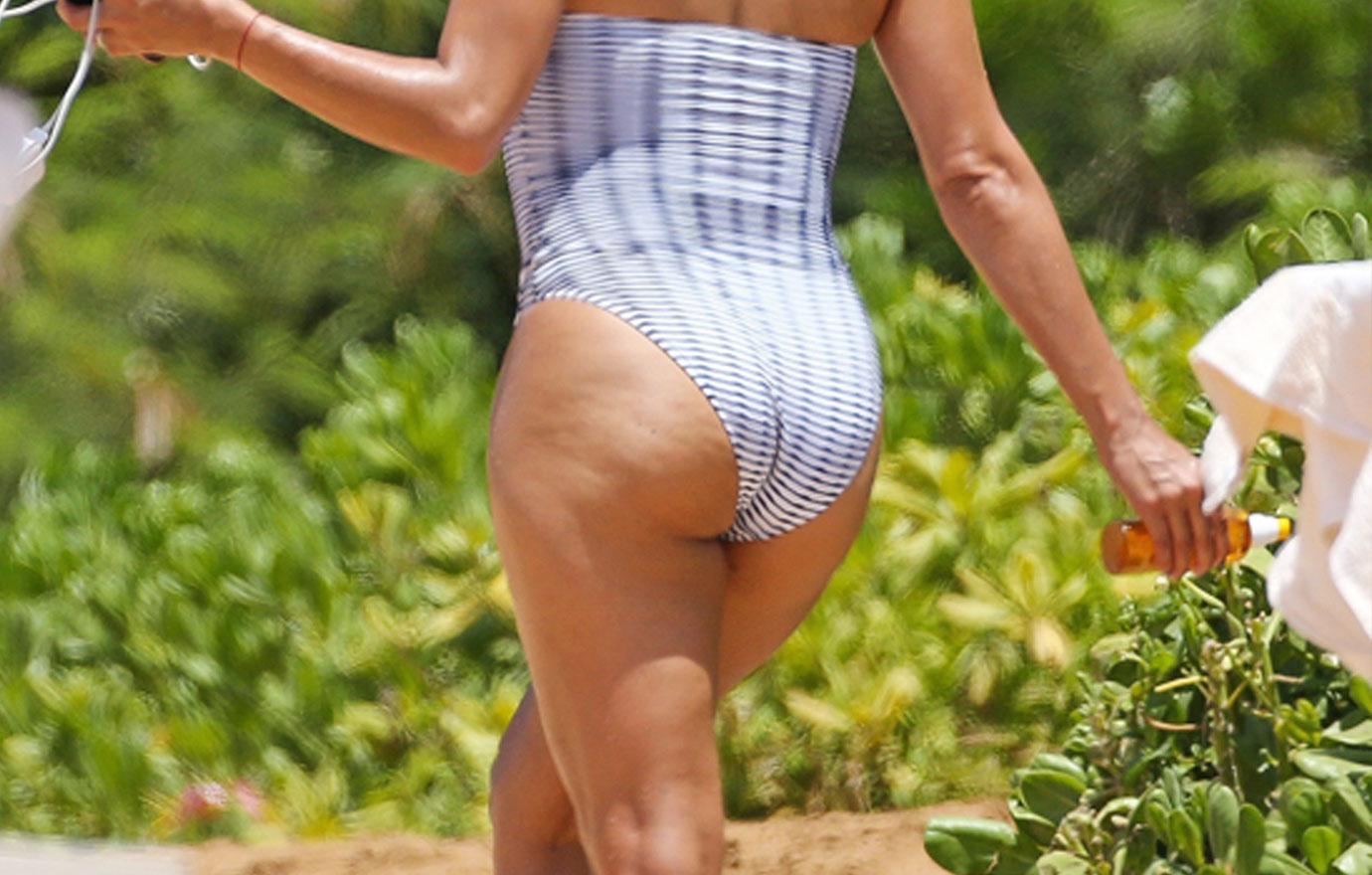 Longoria candidly said, "But seriously, I look so fat but you know what, that happens to people. Everybody gets bloated. I'm not bloated today but this is pre-pancake. I'm about to go eat a pancake." Ever since she married Baston, as RadarOnline.com has reported, Longoria has been displaying a fuller figure.
Article continues below advertisement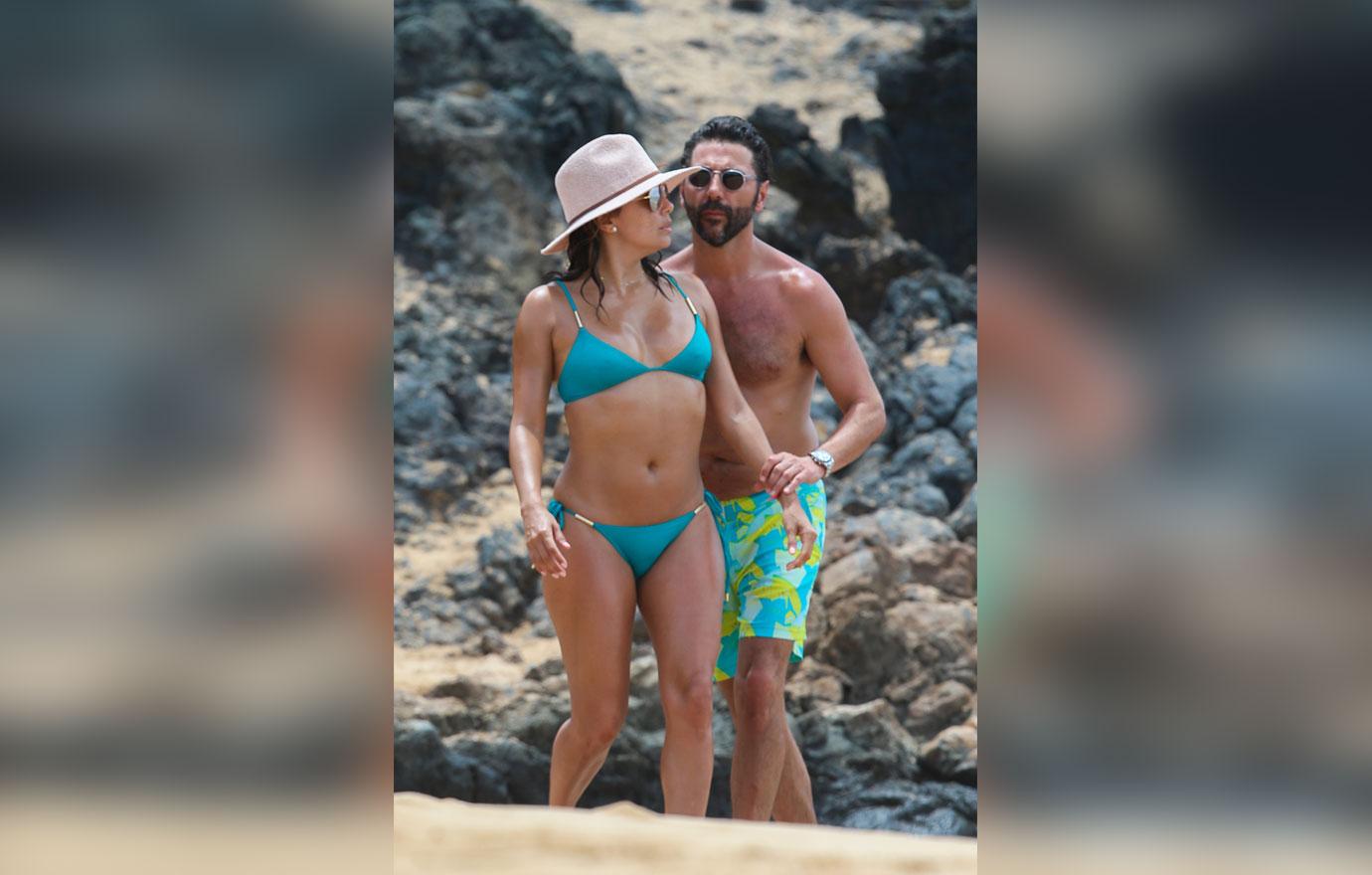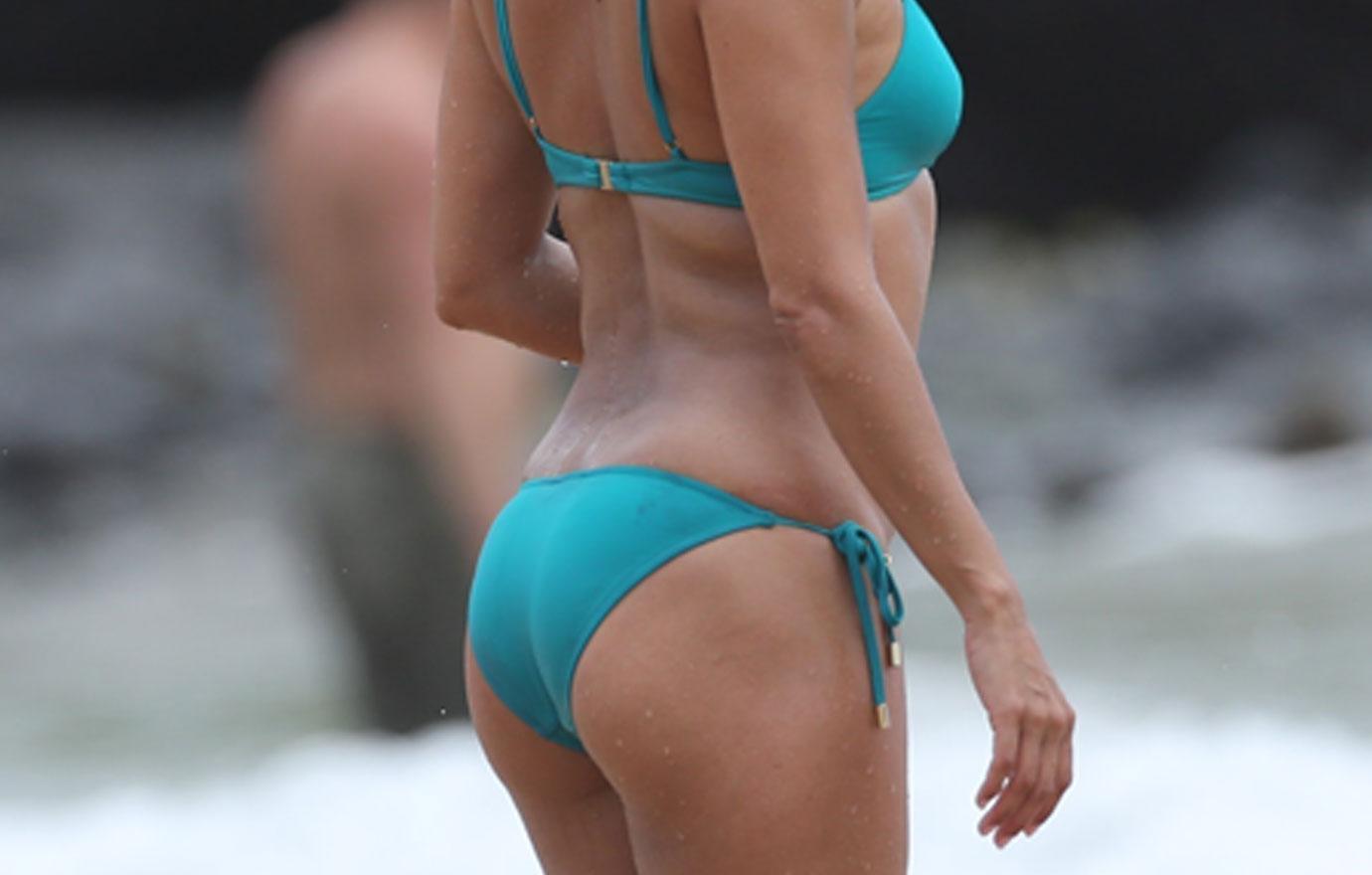 Longoria's media titan husband already has three children from a previous relationship and the actress has commented on baby plans to Us, "We're just continuing with our family we have now and waiting." Sources told RadarOnline.com Longoria has gained about 30 pounds.
Article continues below advertisement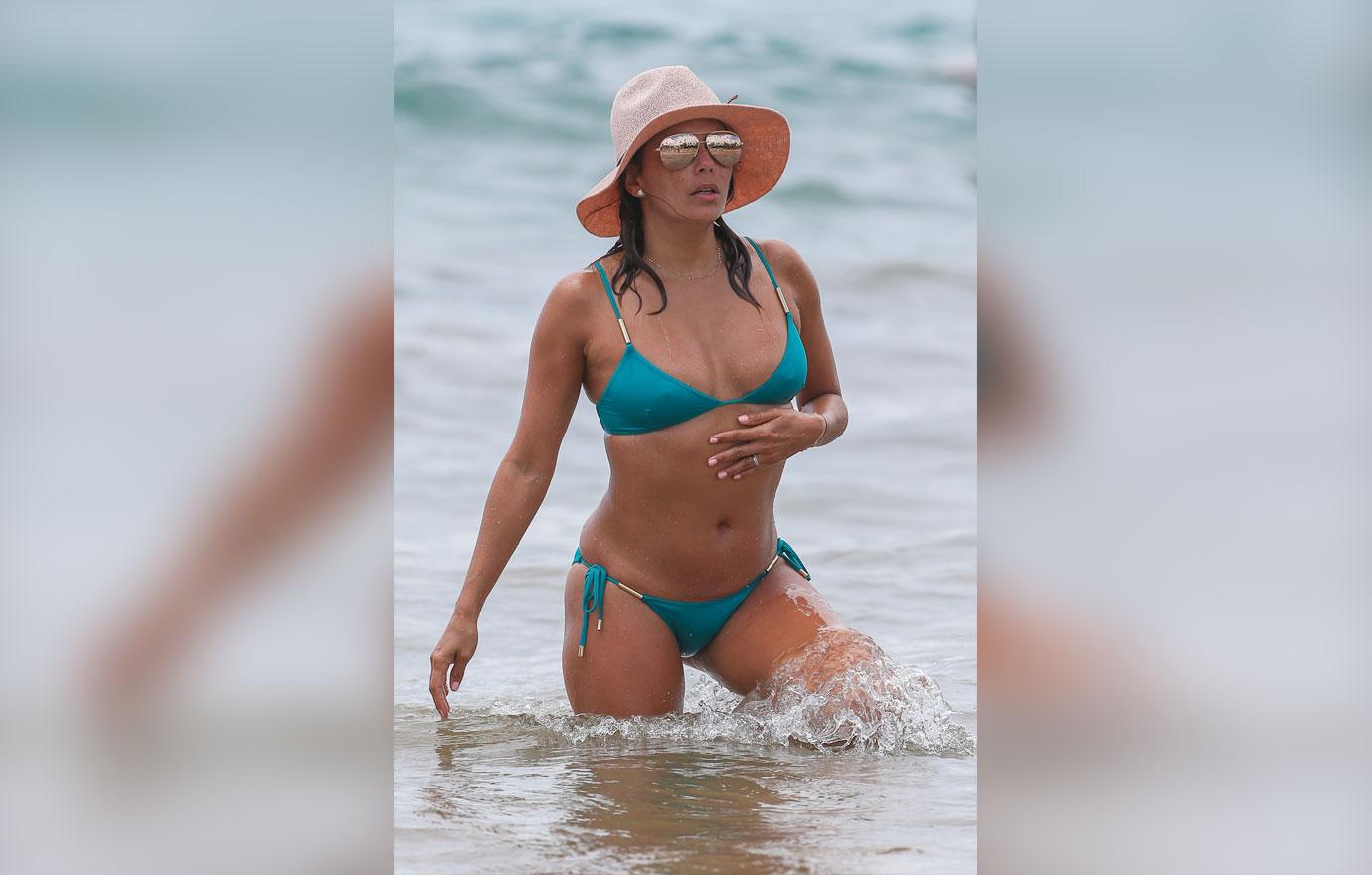 Fans of Longoria could relate to her thoughts on eating too much and getting bloated. "You look so fabulous! Eat all the cheese, pancakes and wine you want girl. You deserve it and still look incredible," one follower wrote on Instagram.