Exclusive
A Fair Wedding! David Tutera Engaged To Partner Joey Toth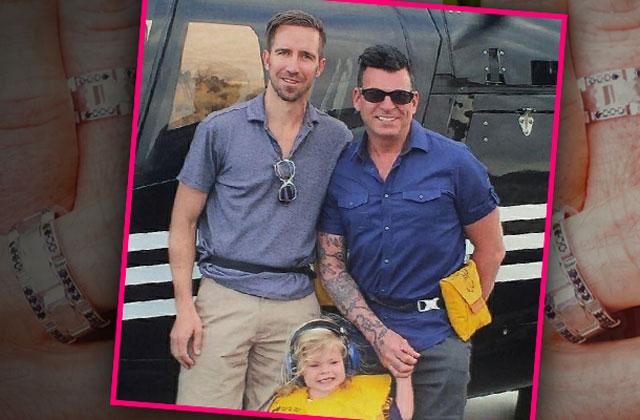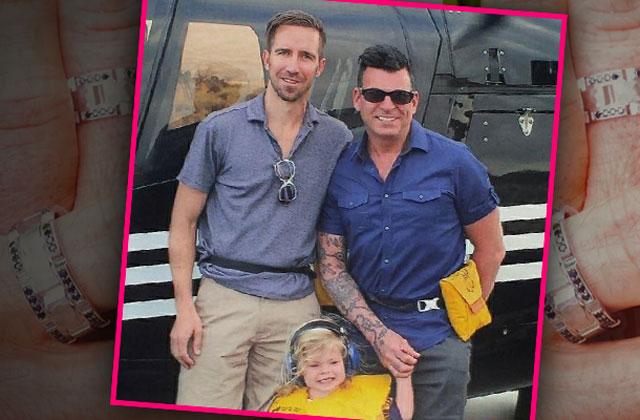 David Tutera may be known for planning some of the most dreamy weddings and celebrity filled bashes in the country, but for once, the WE tv star is getting ready to put together a fairytale event of his own. RadarOnline.com can exclusively reveal that Tutera, 50, recently got engaged to his longtime partner, Joey Toth, 36, during a romantic trip to Hawaii.
Article continues below advertisement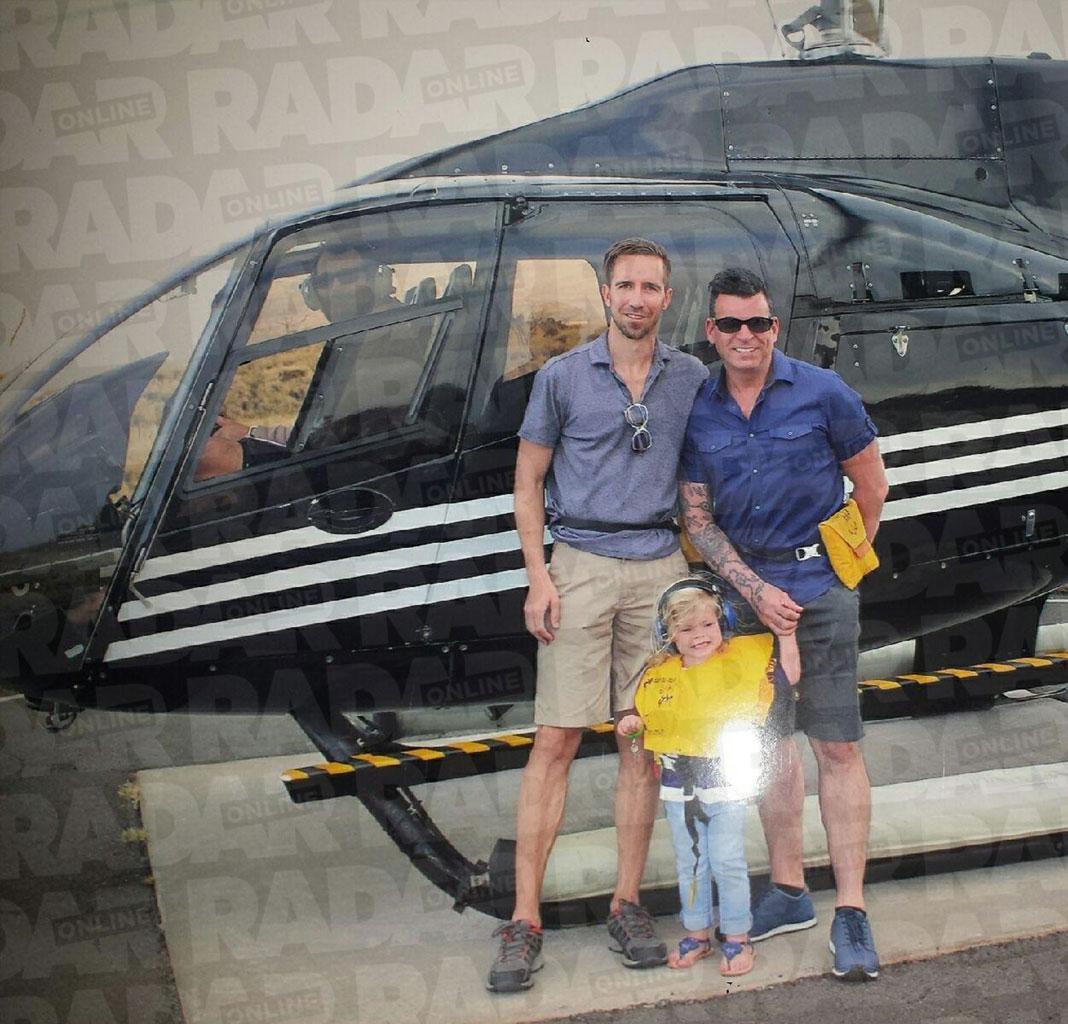 "On my birthday, April 23, I proposed to my partner, Joey in Kona, Hawaii," Tutera revealed to RadarOnline.com during an exclusive interview. "I was planning it for a while."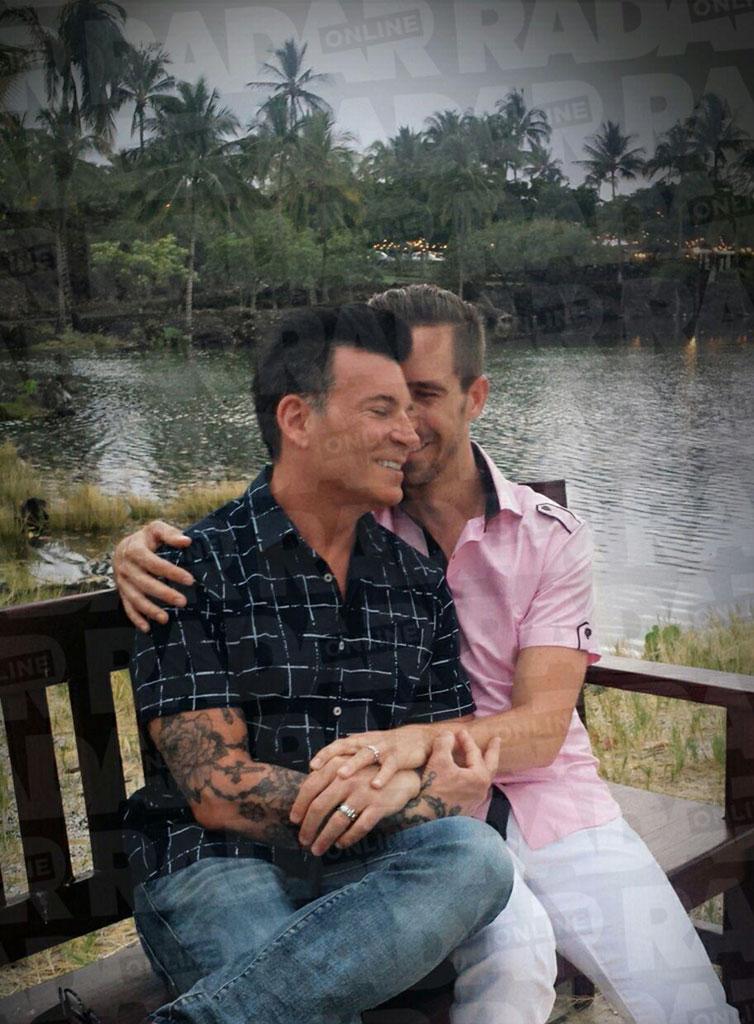 Tutera came up with a secret strategy on how to propose. "What I did was, my daughter Cielo who is just about to turn 3, her and I had been talking about it," he shared. "Joey, me and Cielo love the beach. I found a location — I scoped it in the days leading up to April 23. This location is on sacred land, it's blessed by a high priest. So myself, Cielo and Joey had just come off of a helicopter ride into the volcano. We were already on a high from that experience."
Article continues below advertisement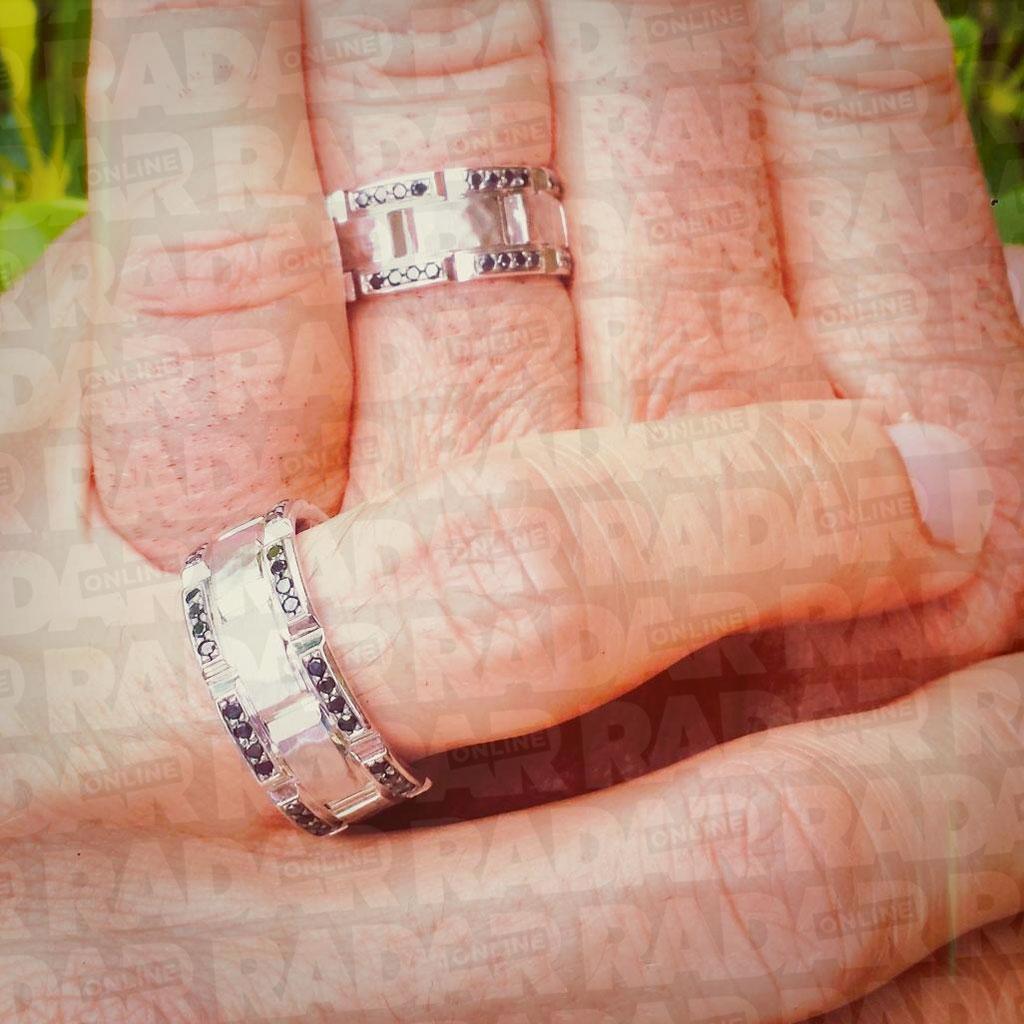 "We got to this location, I said, 'Let's sit down,'" Tutera continued. "I told him to take his sunglasses off because I knew he didn't know what was going on. So I started to speak to him about how much he meant to us, and how happy he makes me and how excited I am about our journey to move forward. I was so nervous."
Cielo was part of Tutera's scheme. "I had practiced with Cielo for the whole week. I said, I want you to learn how to say, 'Will you marry us?'" he said. "Finally, I said, 'Ok, Cielo, say what you want to say.' And she looked at him in his eyes and said, 'Will you marry us?'"
Article continues below advertisement
"He started to cry, I started to cry and his hands started to shake," Tutera said. "I got on my knee, and did it the old fashioned way. He immediately said "yes." It was so beautiful.
Tutera had special rings made for the occasion by Diamond Images USA, Inc., based out of Miami, Florida. "They were custom designed and there are only two alike," Tutera said. "The reason for the black diamonds is because we felt it had masculinity, yet importance without it being the clear diamonds."
Article continues below advertisement
It has been a truelove story from the beginning. The couple met through Toth's sister and Tutera's friend. "We started speaking on the phone. For six weeks we spoke, but we never met," Tutera recalled. "We really wanted to see what was possible. He finally flew to Los Angeles, and we had a weekend date and that was literally three years ago."
WE tv's Joint Premiere Party For Marriage Boot Camp Reality Stars And David Tutera's CELEBrations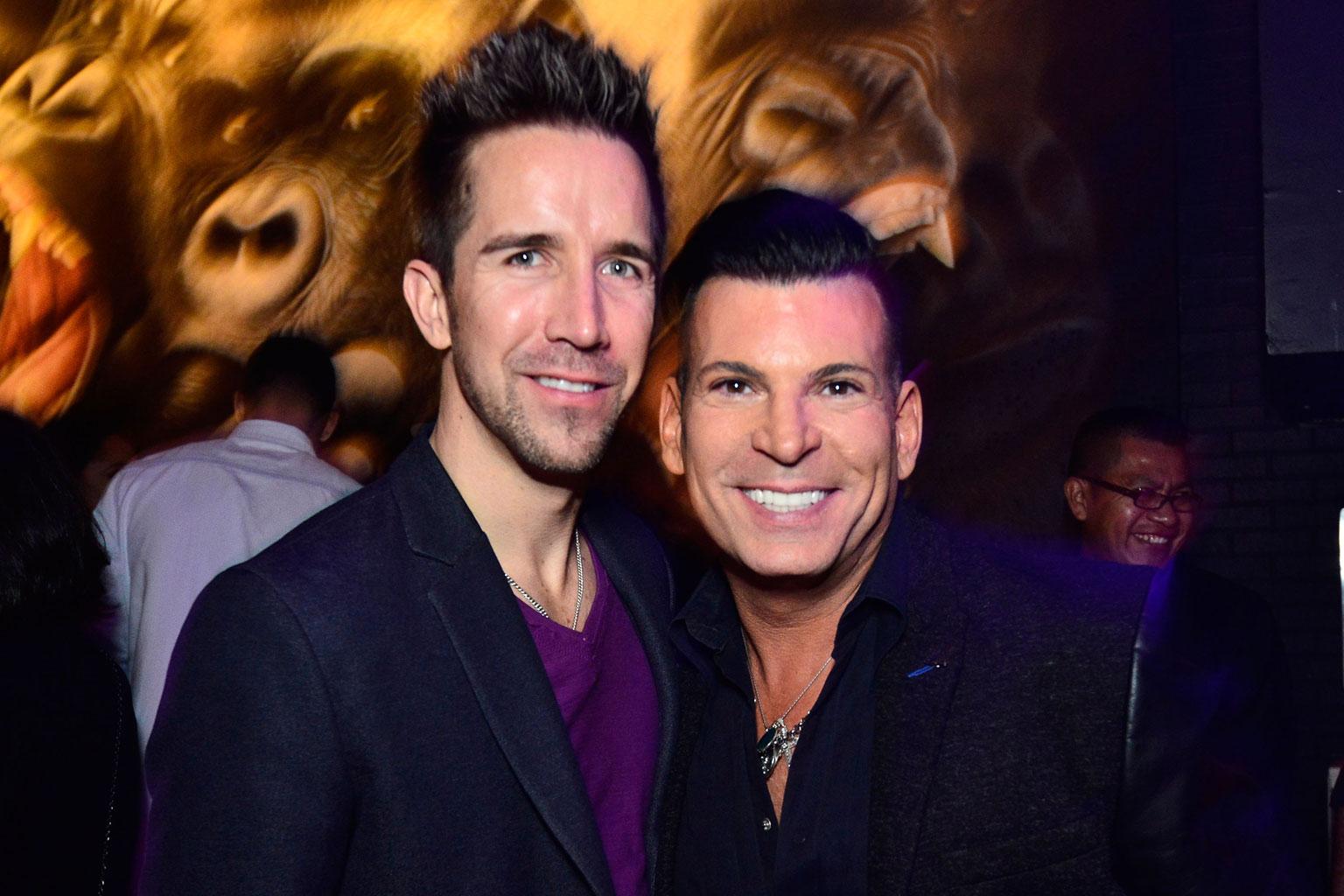 Now, the couple is starting the wedding planning process. "We are looking at the month of December this year or maybe February 2017," Tutera shared. "We just started to look at venues on the West Coast." He explained that they want to have a good-sized wedding. "I don't mean hundreds of people but we're going to do it so we get a chance to embrace the experience," he said. "Joey and I are going to plan it together."
Article continues below advertisement
HBO Luxury Lounge Featuring PANDORA Jewelry – Day 2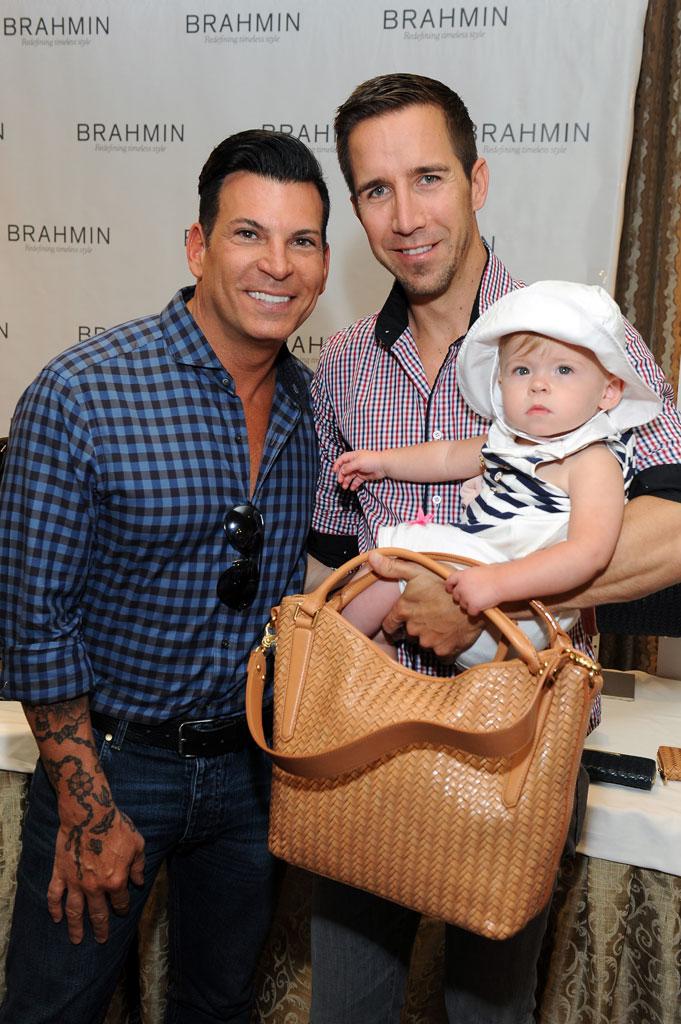 After three years together, Tutera couldn't be more excited to marry the love of his life. "He is amazing to my daughter," Tutera said. "He's kind, he's gentle, incredibly patient. He's just has this energy about him that creates peace. My life is so hectic and crazy and he just grounds me. We both are sort of the opposites of each other, yet we complete each other. It's magical and it's everything I have ever wished and wanted for, so it's beautiful."
WE Tv Presents: The Evolution Of Relationship Reality Shows At The Paley Center For Media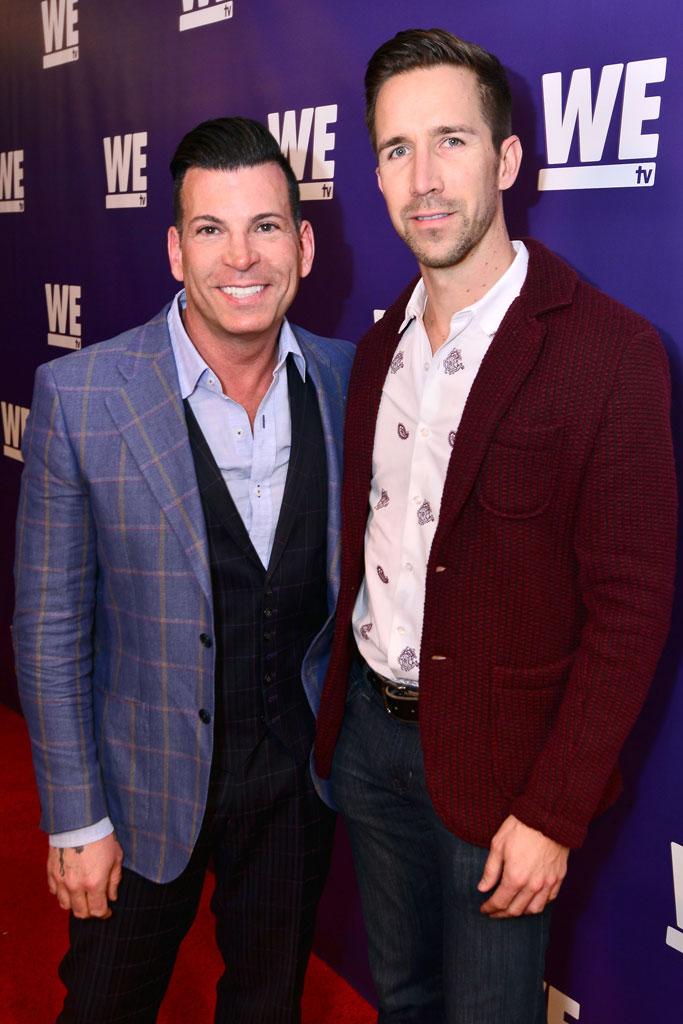 And once the wedding is complete, Tutera, Toth and little Cielo will be one big, happy family. "My daughter is obsessed with him, loves him," he said. "We've actually started the adoption process and as soon as we are legally married, the paperwork goes through."