Exclusive
'Absolutely Horrific!' Ariana Grande Concertgoer Says Bombing Was A Living Hell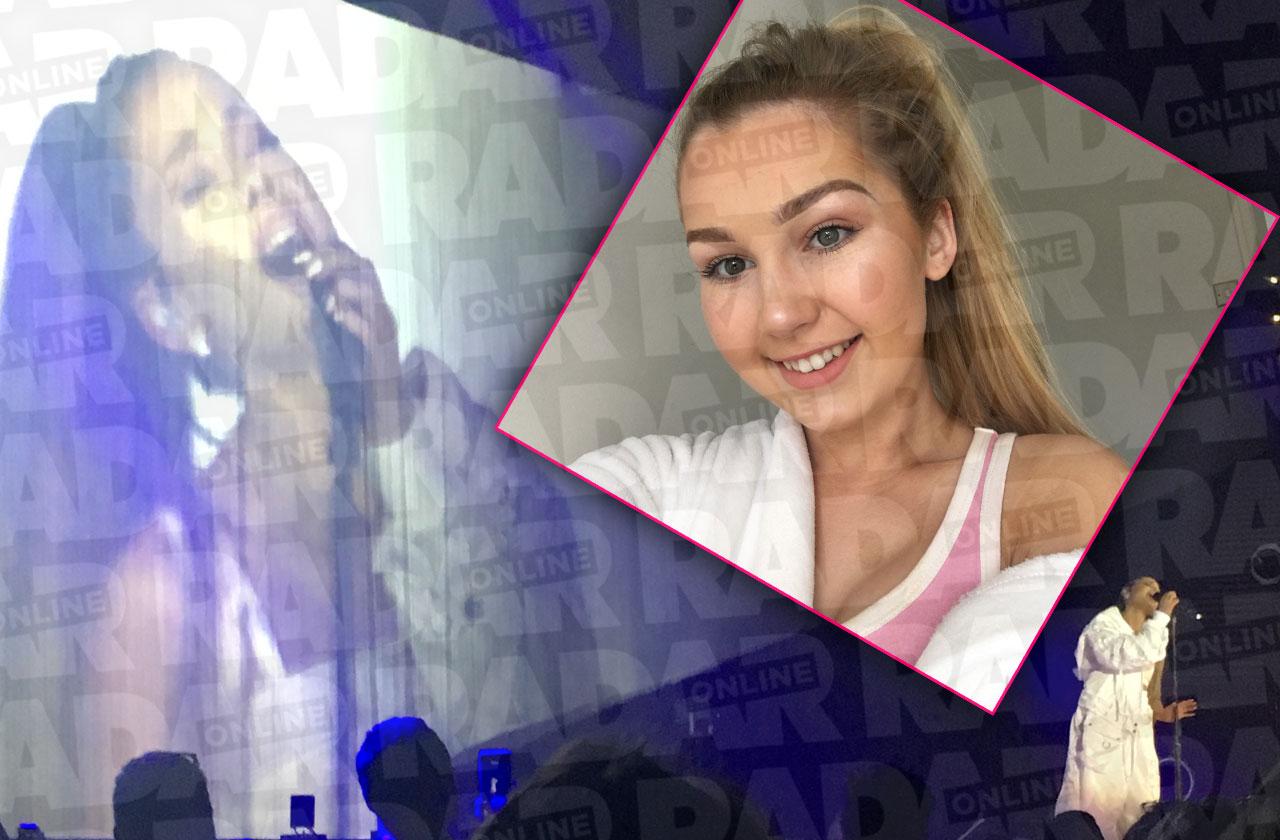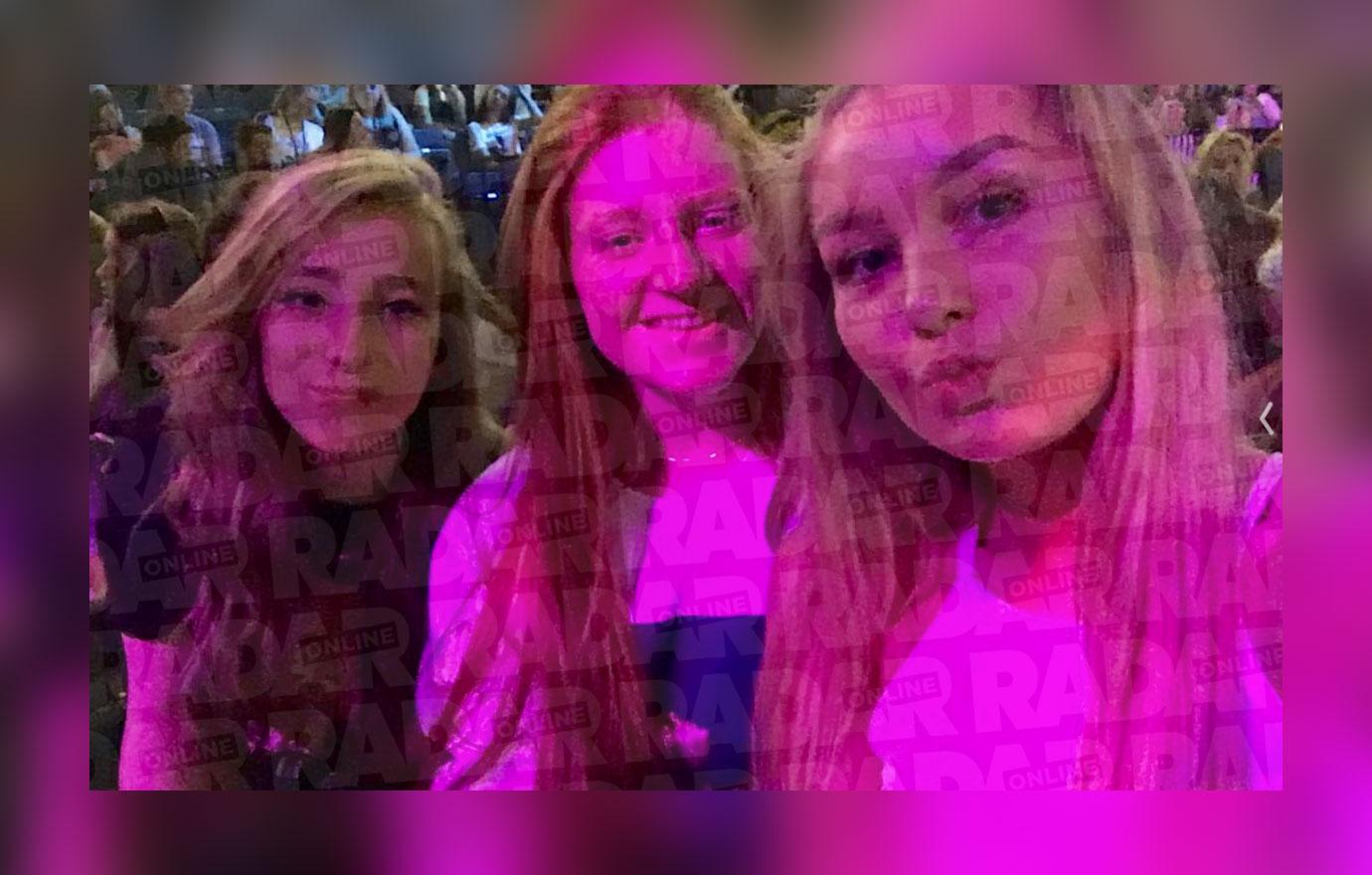 Clayton, (pictured right) was with her cousin, Polly Asquith-Browne and her best friend, who wants to remain anonymous, when they were watching the Grande concert in the VIP section of the stage. "We saved up for months for those tickets,"Clayton said.
Article continues below advertisement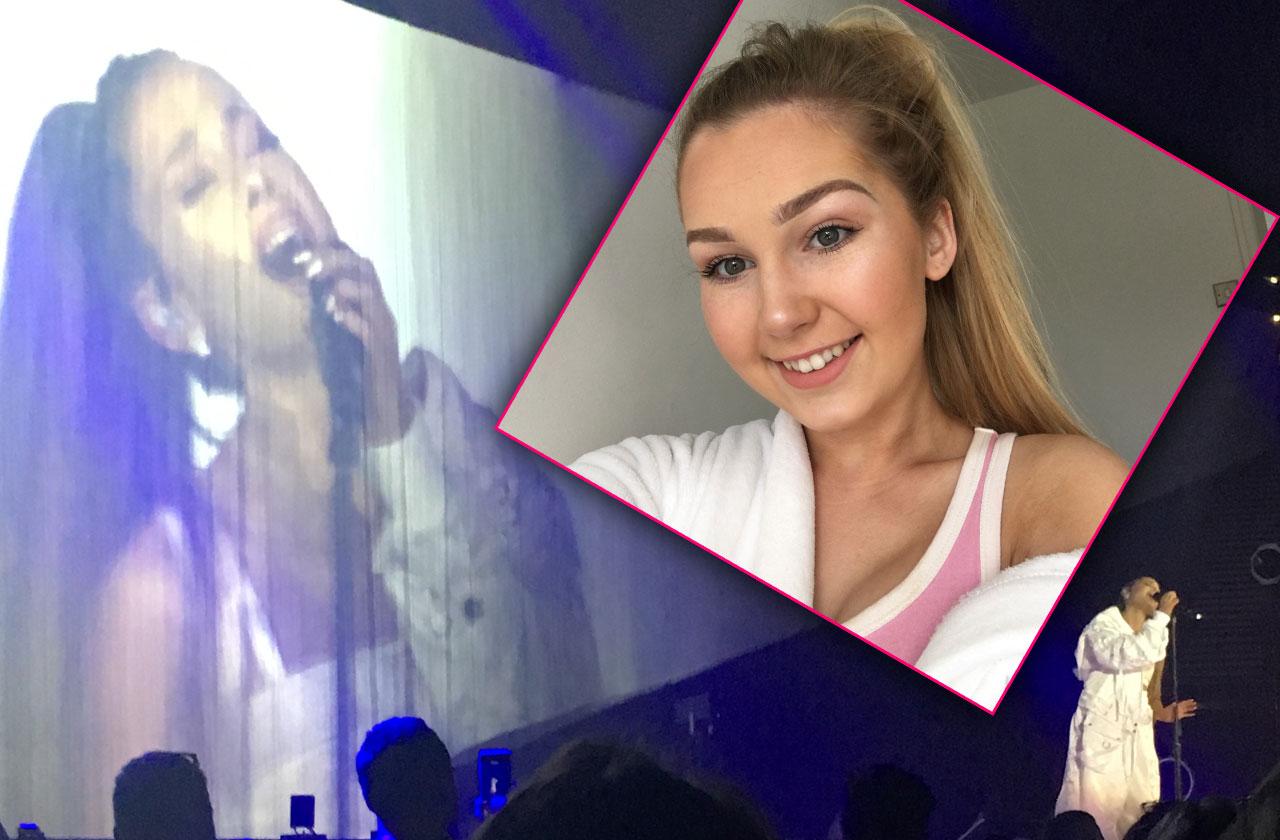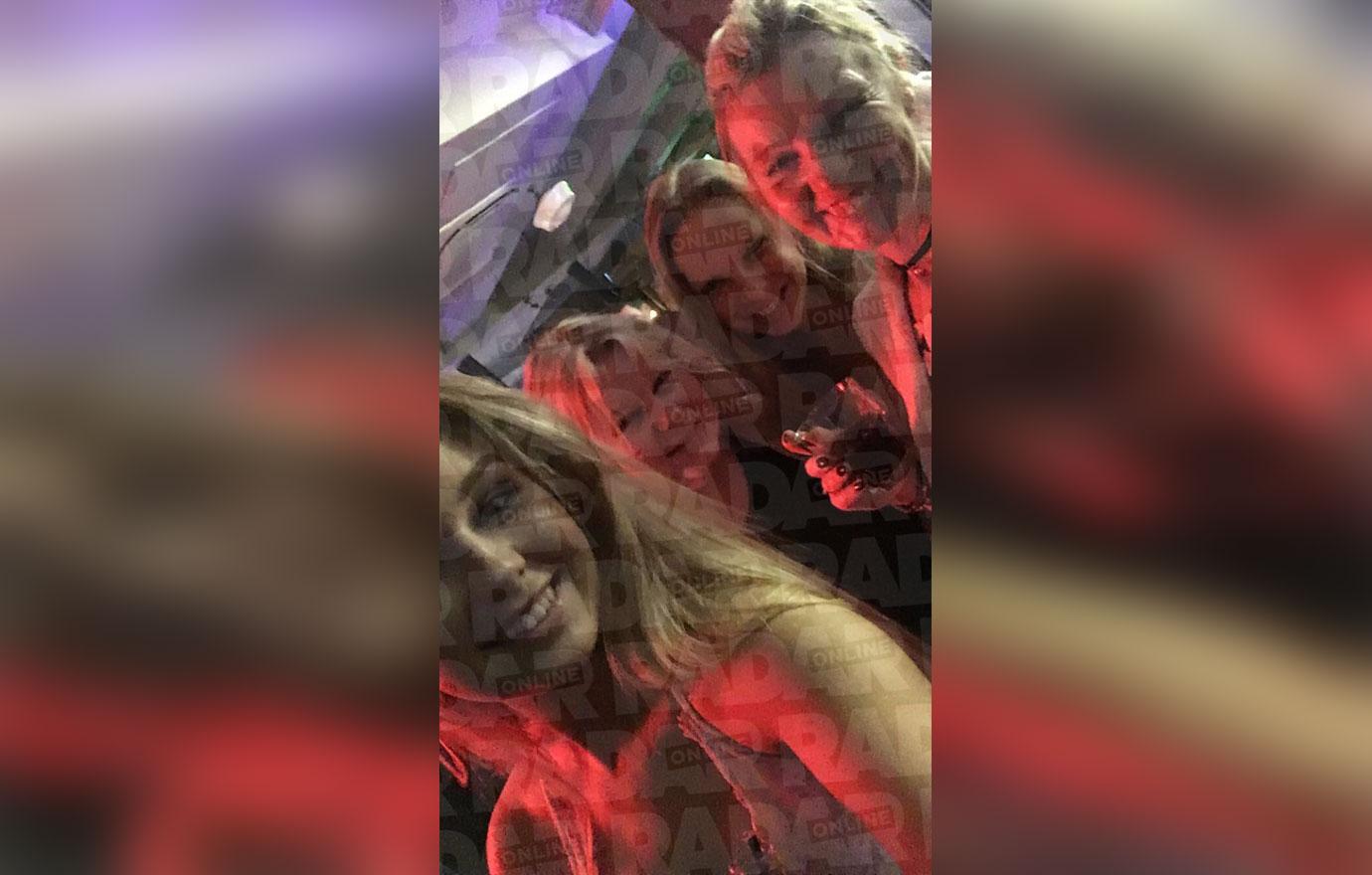 "I messaged my parents as soon as I could, because I didn't know if they've seen it and I didn't want them to see it on the news and not from me," Clayton said. "So I texted them, 'If you see anything happening on the news, I am safe, I am fine.' I couldn't sleep last night at all. But I got a call from my mom and dad at 6 am, my mom said 'I'm really glad you are okay,' they were in tears — I could hear my dad was crying."
Article continues below advertisement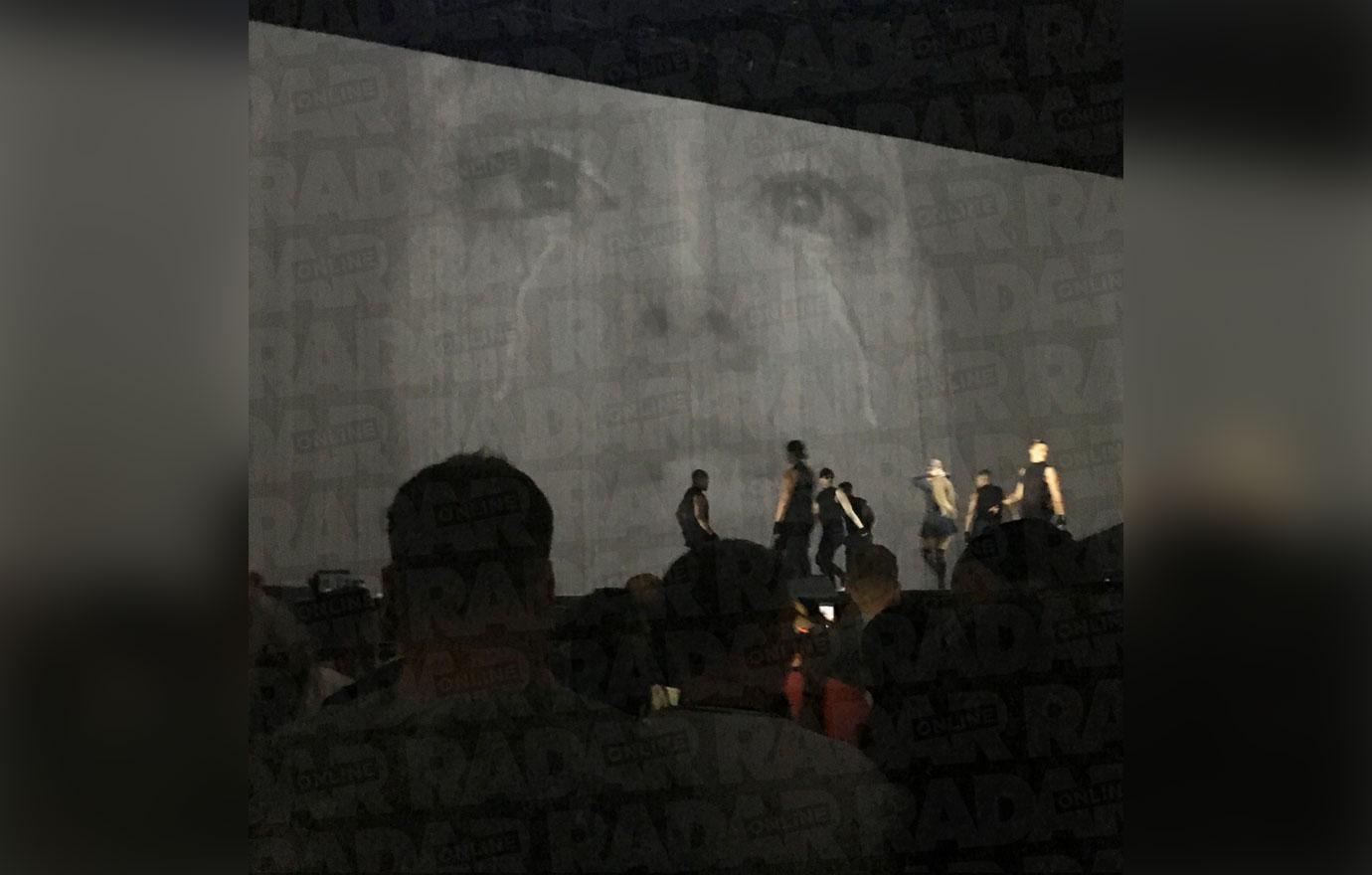 "When it finished, the lights went on and I texted my boyfriend, James that 'we will be leaving in a minute.' That's when it happened: the bomb went off and then I immediately texted him again, 'something happened'. I thought it was a bomb right when I first heard the explosion, but then I started to question it — 'no that wouldn't happen, it couldn't happen,'" Clayton recalled.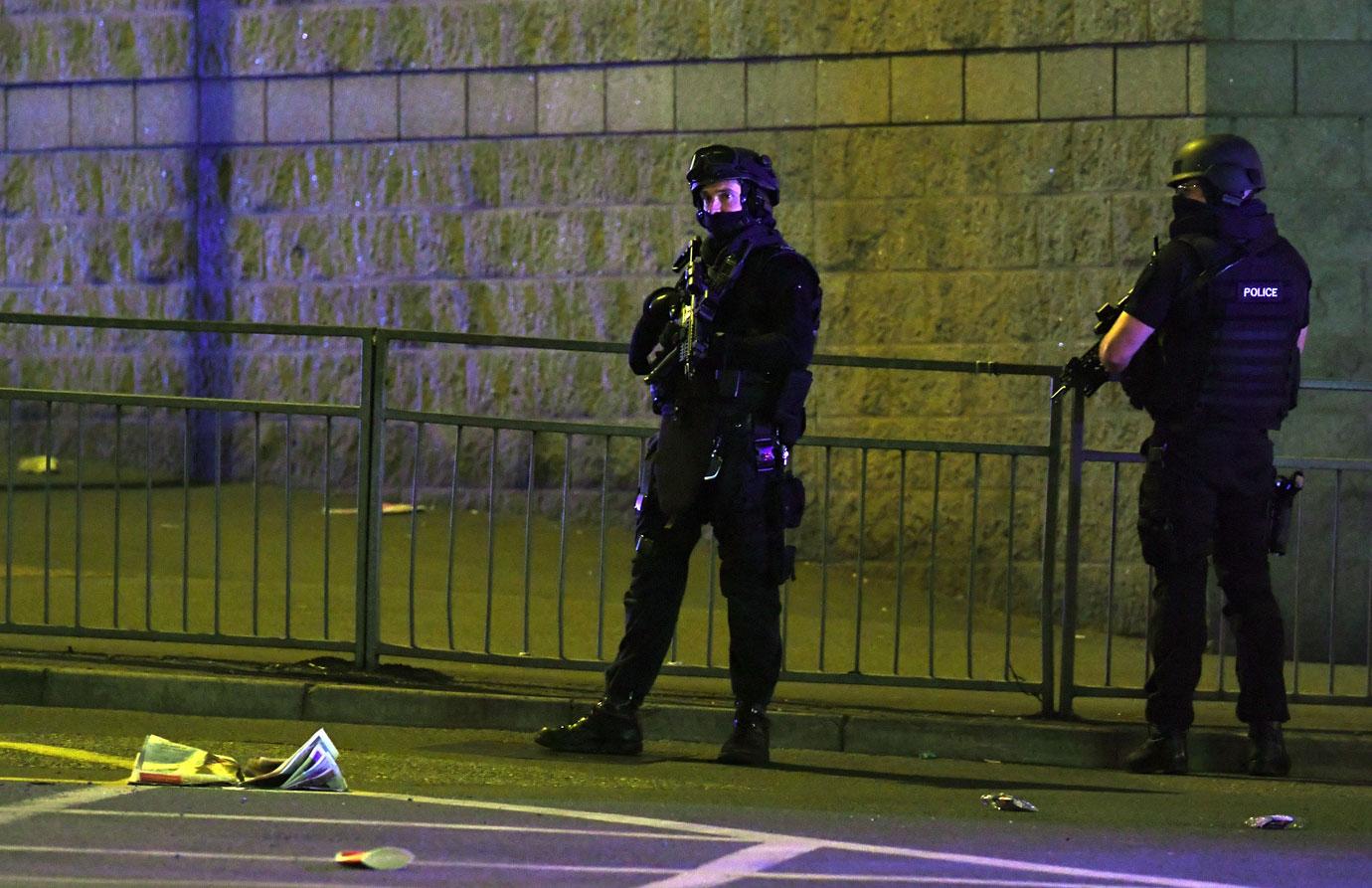 "Everyone screamed. Everyone just stood still in a panic. We didn't know what to do. We froze. But then people were coming from the train station to tell us 'you need to get out!'" she said. "It was the best night of everyone's lives, and as soon as the bomb went off, it was like over, everyone completely changed. Fans that had been outside and probably saw what happened, came back in and warned us, probably because what they've seen has been absolutely horrific."
"I did see afterwards, because we didn't know what happened exactly and where. So when we went out of the arena we saw lots of bodies on the floor — bits of people were scattered and bodies all on the floor — people screaming and crying. We got a glimpse of it inside at the train station, which was our way home," Clayton continued. "That was when I saw the bodies outside the train station - they had been dragged out."
Article continues below advertisement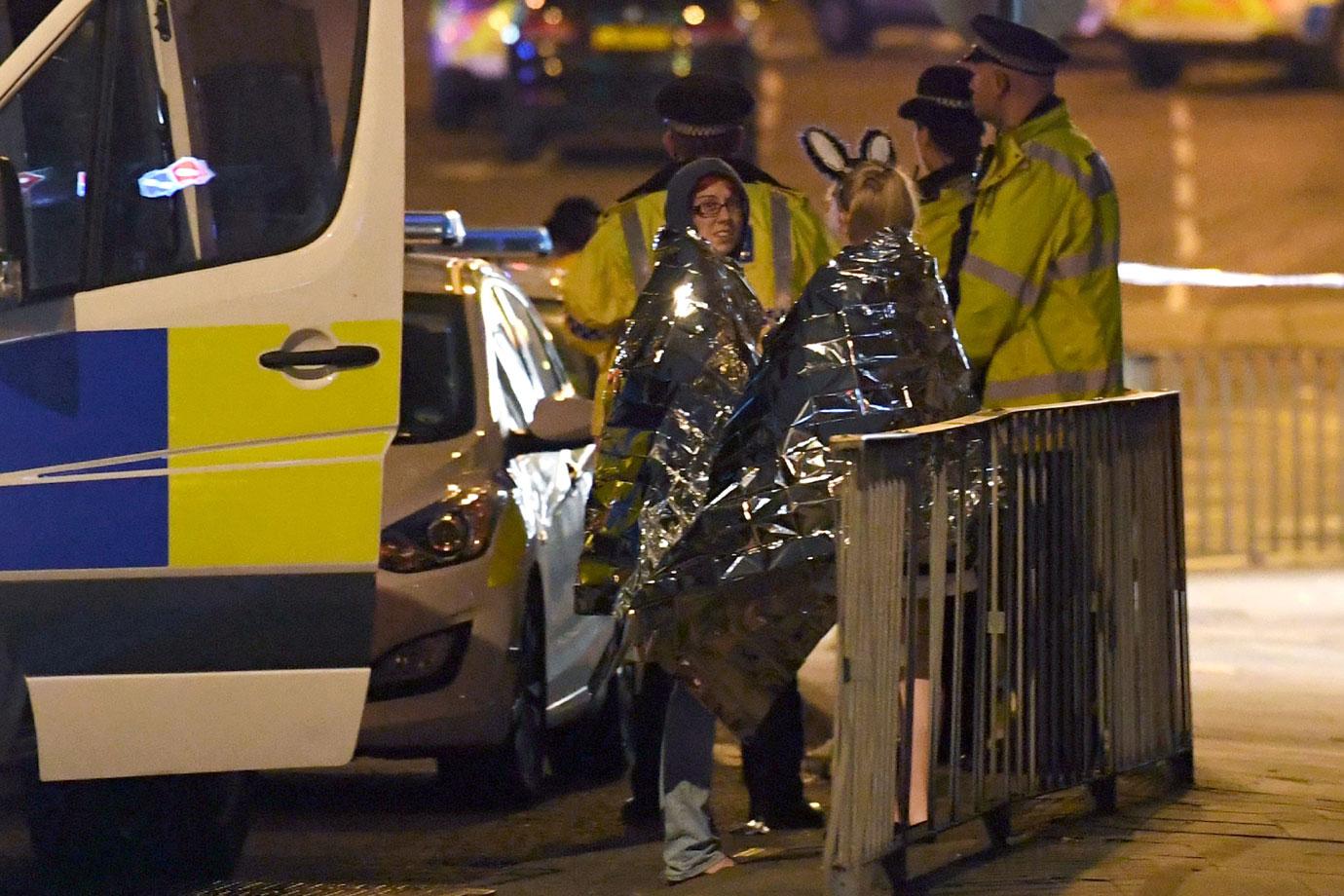 "I saw fans — people crying, lots of little kids 12, 11, 10 clinging to parents, yelling 'help me!' People that they didn't even know - these little kids were asking for help. I saw lots of kids were covered in blood," Clayton revealed to RadarOnline.com.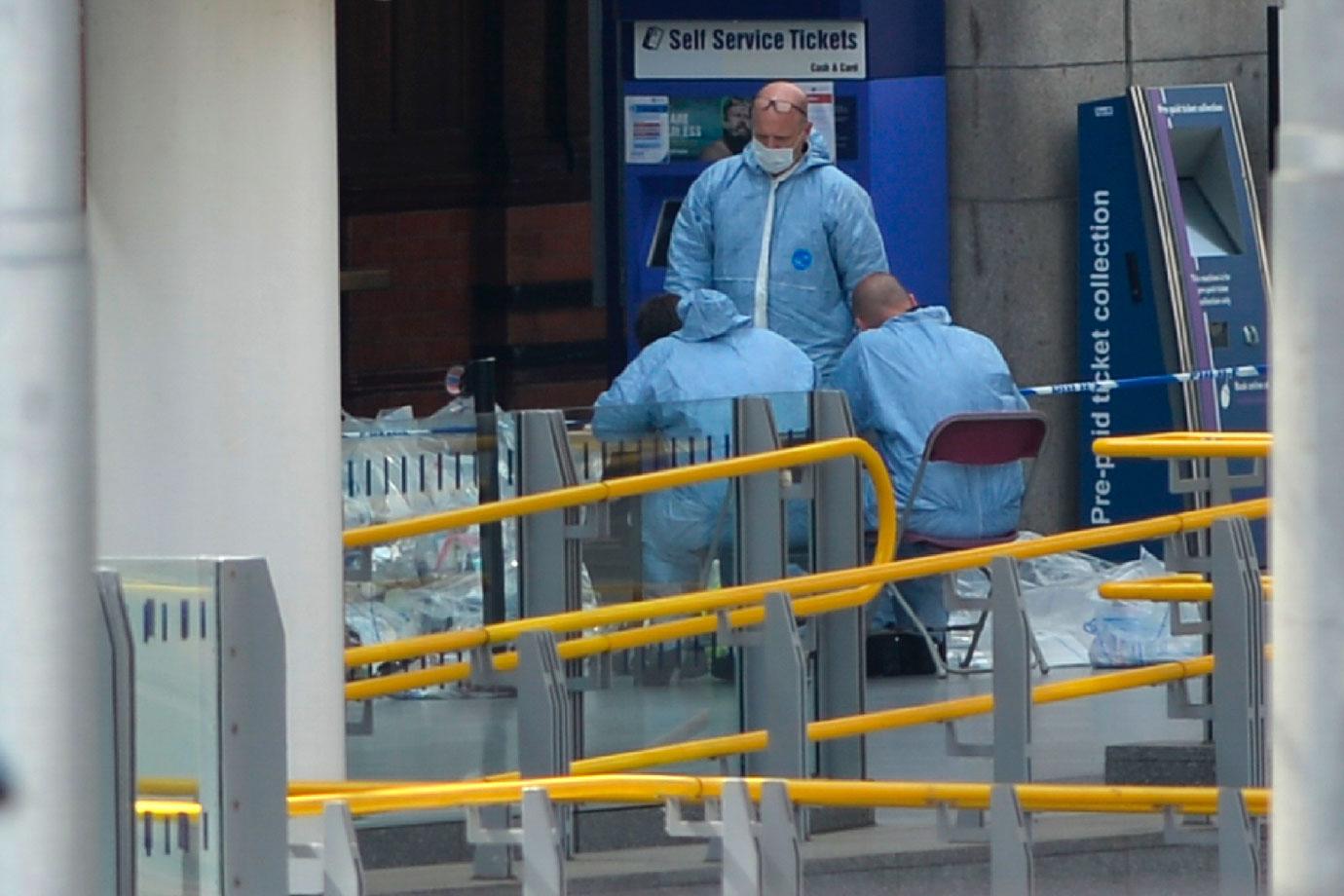 "A lot of people at the Holiday Inn were taking them in — they had like 60 children there, still missing; taxis were offering free rides, but we were too far, we had to find the next train," Clayton said.
"We had no idea where we were going since the train was shut down. We walked to the other end of Manchester, which was about a half an hour to a 40 minute walk. We jumped the earlier train just in time before they completely shut it down; that is how we were able to get home."
Article continues below advertisement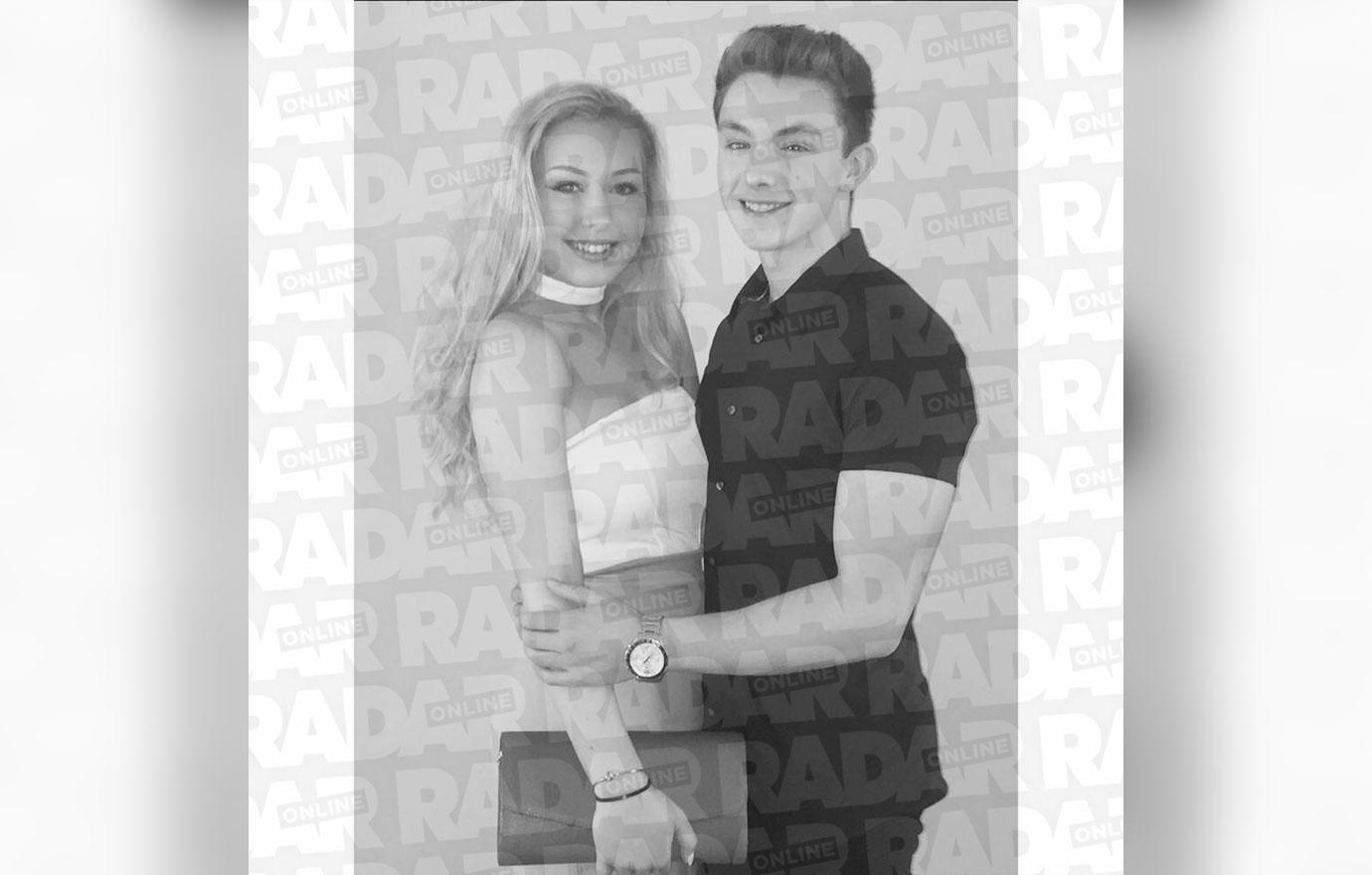 "When we got of the train station, I left my cousin with her aunt and my best friend was picked up by her mother. I was in the car driving back with my boyfriend (pictured right) who picked me up. And all of a sudden I just burst into tears," Clayton said.
"My boyfriend wasn't saying much throughout the car — he was silent, letting me cry. It was what I needed"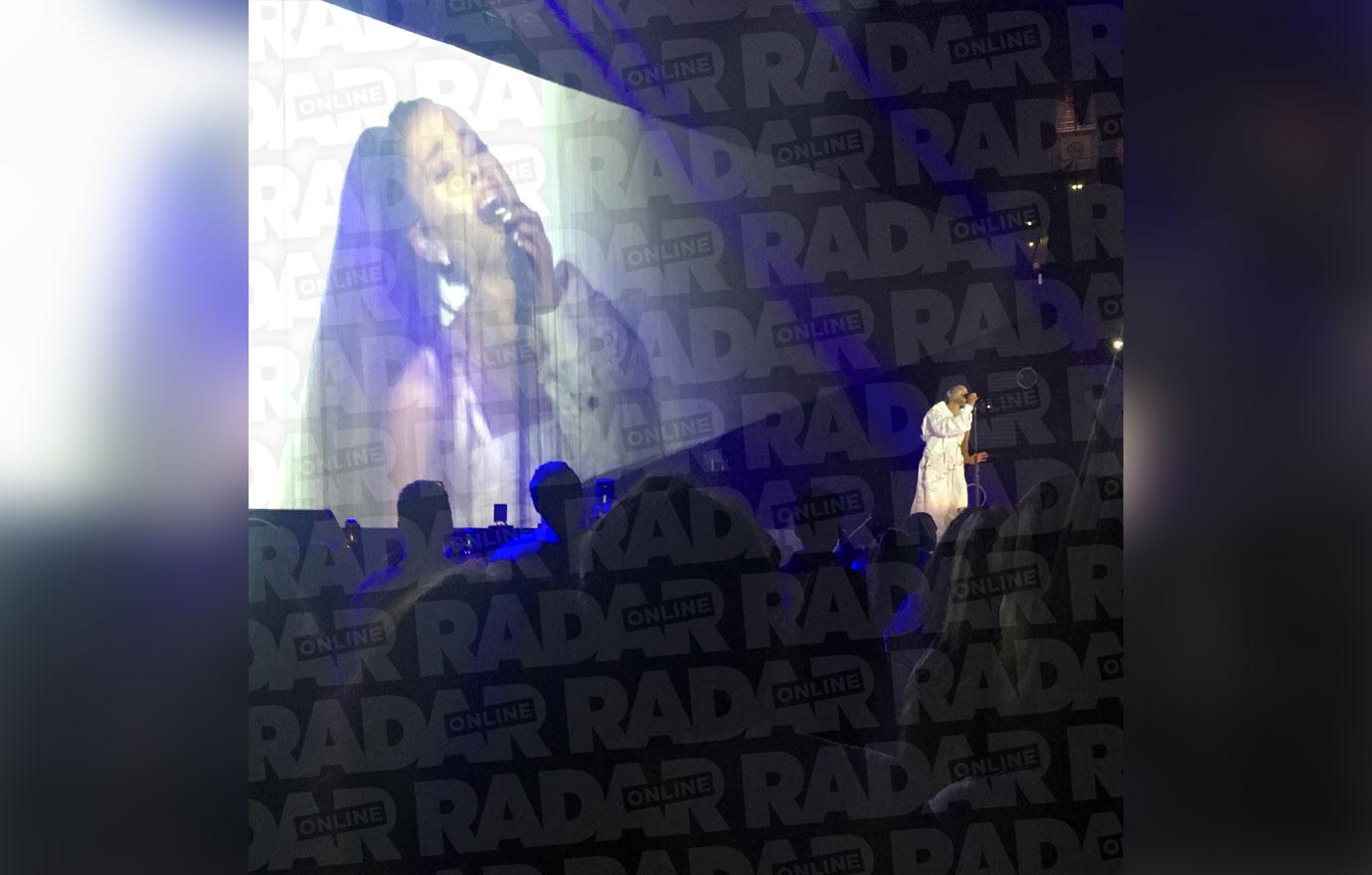 Clayton — who says she's an avid Ariana fan — had a message for the heartbroken pop star."She needs to know that this is not her fault. She may be blaming herself a lot in a way, but she needs to take some time out. I wouldn't want her to come do a show she felt like she had to do but didn't really want to. She shouldn't make herself do something she is not comfortable with. Her fans wouldn't want that." Clayton said. "It's much bigger and more important than losing some money." Grande has not yet officially cancelled the rest of her Dangerous Woman tour.
Article continues below advertisement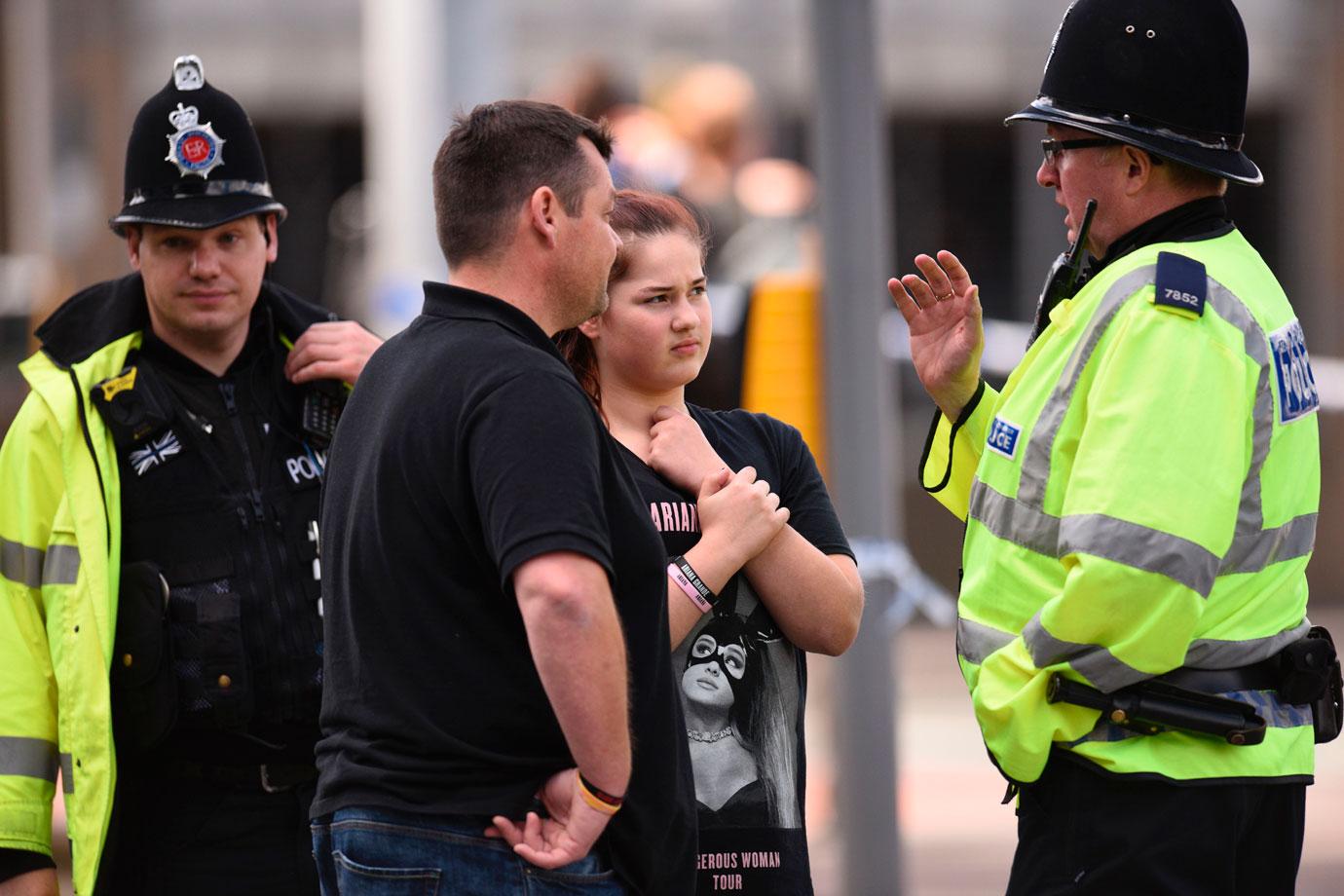 "Even though I was just there, I'm traumatized. Its something we all have to live with, and we shouldn't have to live in fear. But the world should know, we are really strong, and we do stick together, and we come out of these things better in a way. People were providing their flats, helping in any way they could, that's who we are," Clayton told RadarOnline.com.
"My hearts and prayers are with everyone that affected."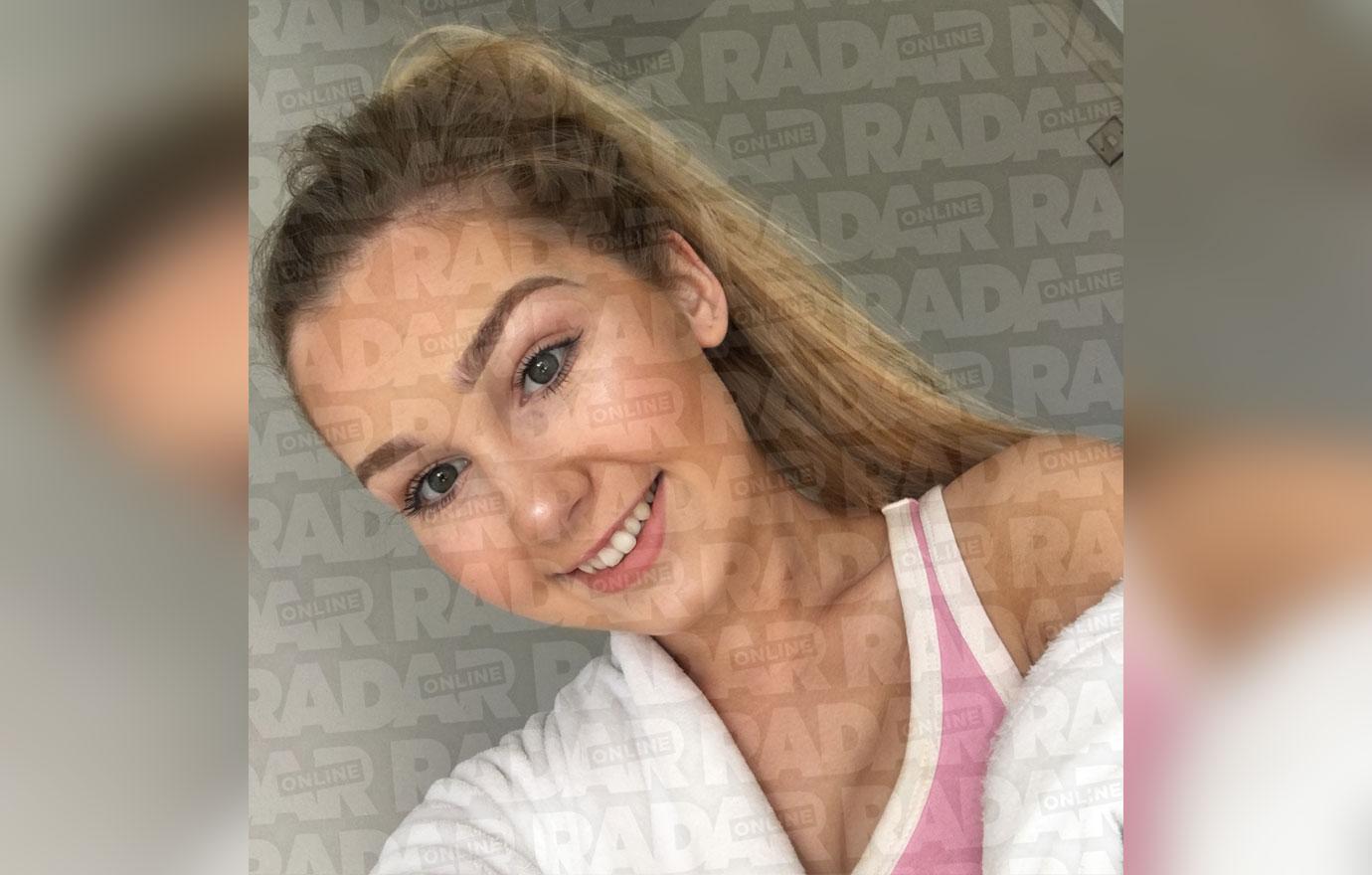 Clayton told RadarOnline.com that she's forever haunted by the tragic events of that night.
"When I got home I couldn't stop crying," she said. "There was nothing that anyone could've done or said at that point to help me. I kept thinking to myself, 'If I would've been there just a bit earlier where the bomb took place, then I would've been gone too.'"
We pay for juicy info! Do you have a story for RadarOnline.com? Email us at tips@radaronline.com, or call us at (866) ON-RADAR (667-2327) any time, day or night.