Splits, Cheating & Surgery! Christie Brinkley's Biggest Secrets & Scandals Exposed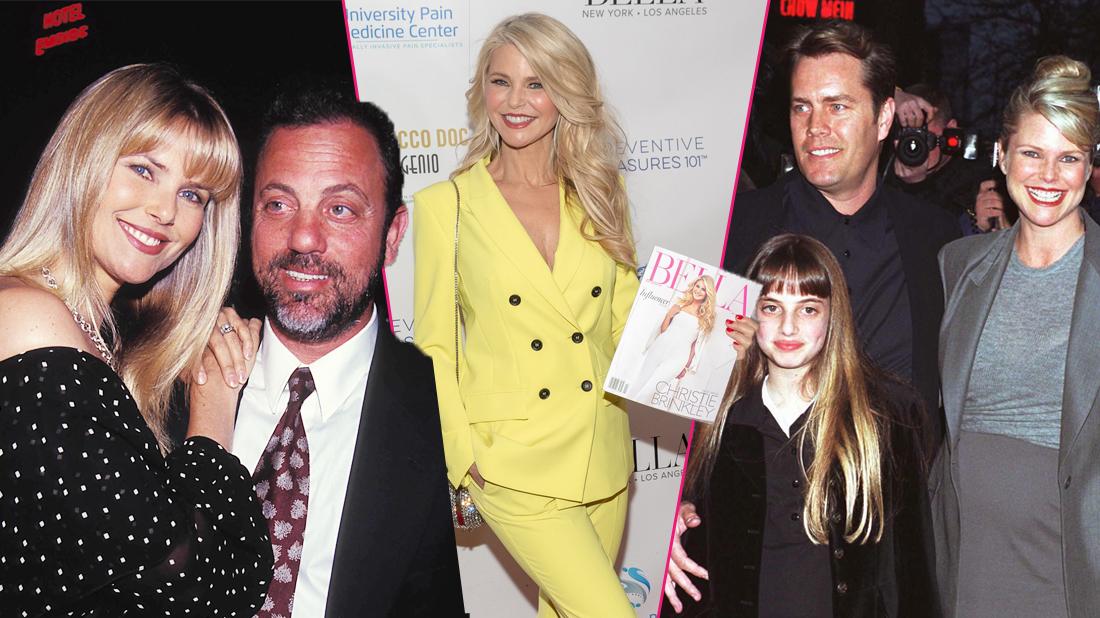 Christie Brinkley shot to fame with her girl-next-door looks and sparkling smile, but behind the scenes, the former supermodel's life hasn't always been so pretty.
From cheating scandals and a nasty divorce to plastic surgery rumors, Brinkley, 65, has weathered her fair share of ups and downs through the years.
Most recently, Brinkley was reduced to tears after talk show host Wendy Williams threw shade at the covergirl for her decision to suddenly bow out of competing on Dancing with the Stars after she suffered an injury during rehearsals that required surgery to her wrist and arm.
Article continues below advertisement
"Let me tell you what I see. I don't see a wrist and a shoulder being fractured. But that was real cute," Williams blasted, insisting her friend, Brinkley, was making the story up so her daughter, Sailor Brinkley-Cook, could be her convenient replacement.
"Here's my thought: Dancing With the Stars called Christie Brinkley … and she said yes. After she got off the phone, that's when she plotted her schedule. … In my opinion, I think what Christie did was she signed up for Dancing With the Stars knowing that she'd put her daughter Sailor in there."
After the dig, Brinkley said she was "totally shocked" at her friend Williams' allegations.
"I have been there for Wendy Williams. That is so weird," she cried. "I have to give her a call … I'm really stunned."
Scroll through RadarOnline.com's gallery to find out more of Brinkley's most upsetting secrets and scandals!
Fighting Words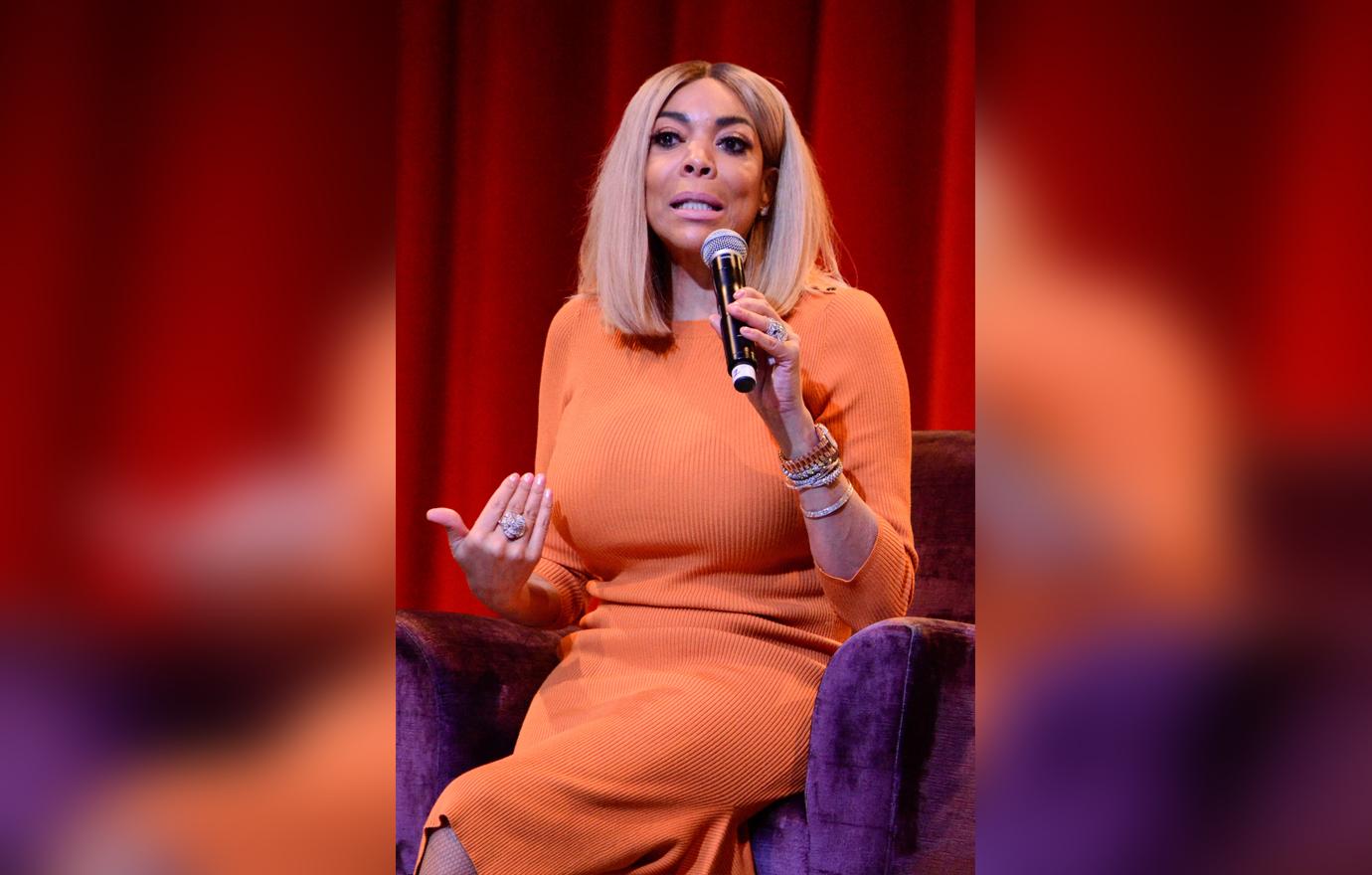 Brinkley fought back against Williams' unkind words. "My message to Wendy is, it's so much more fun to be kind," she said. "Try it. It can't feel good to try to hurt other people. If it feels good, something's seriously wrong."
Surgery Regrets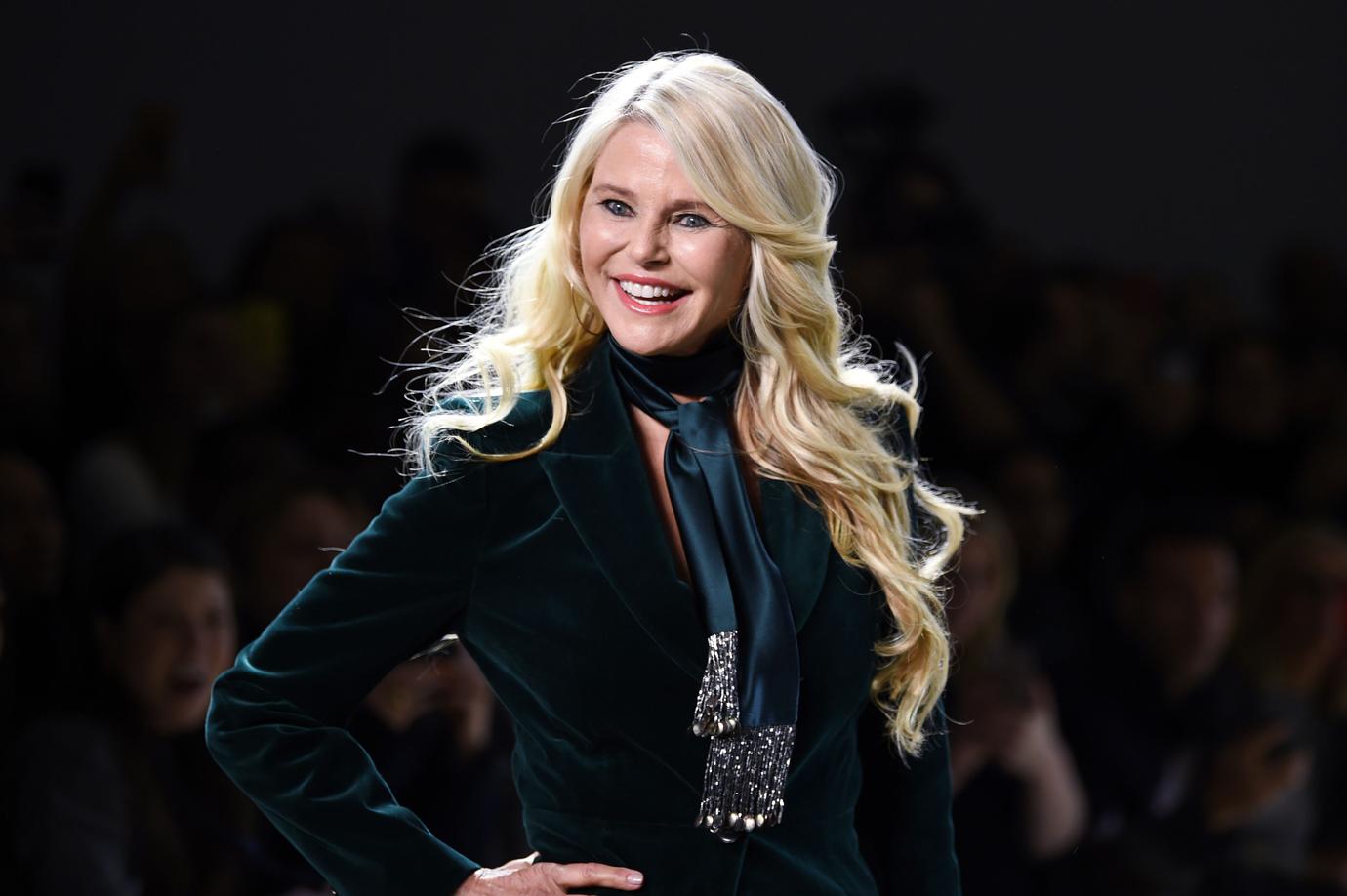 Brinkley once admitted she's tweaked her famous face with cosmetic surgery after worrying forehead wrinkles were marring her looks. "I don't even know why I bothered," she has said, noting she does, however, rely on Botox to smooth out "particularly obvious" stringy bands in her neck.
Article continues below advertisement
Marriage Meltdown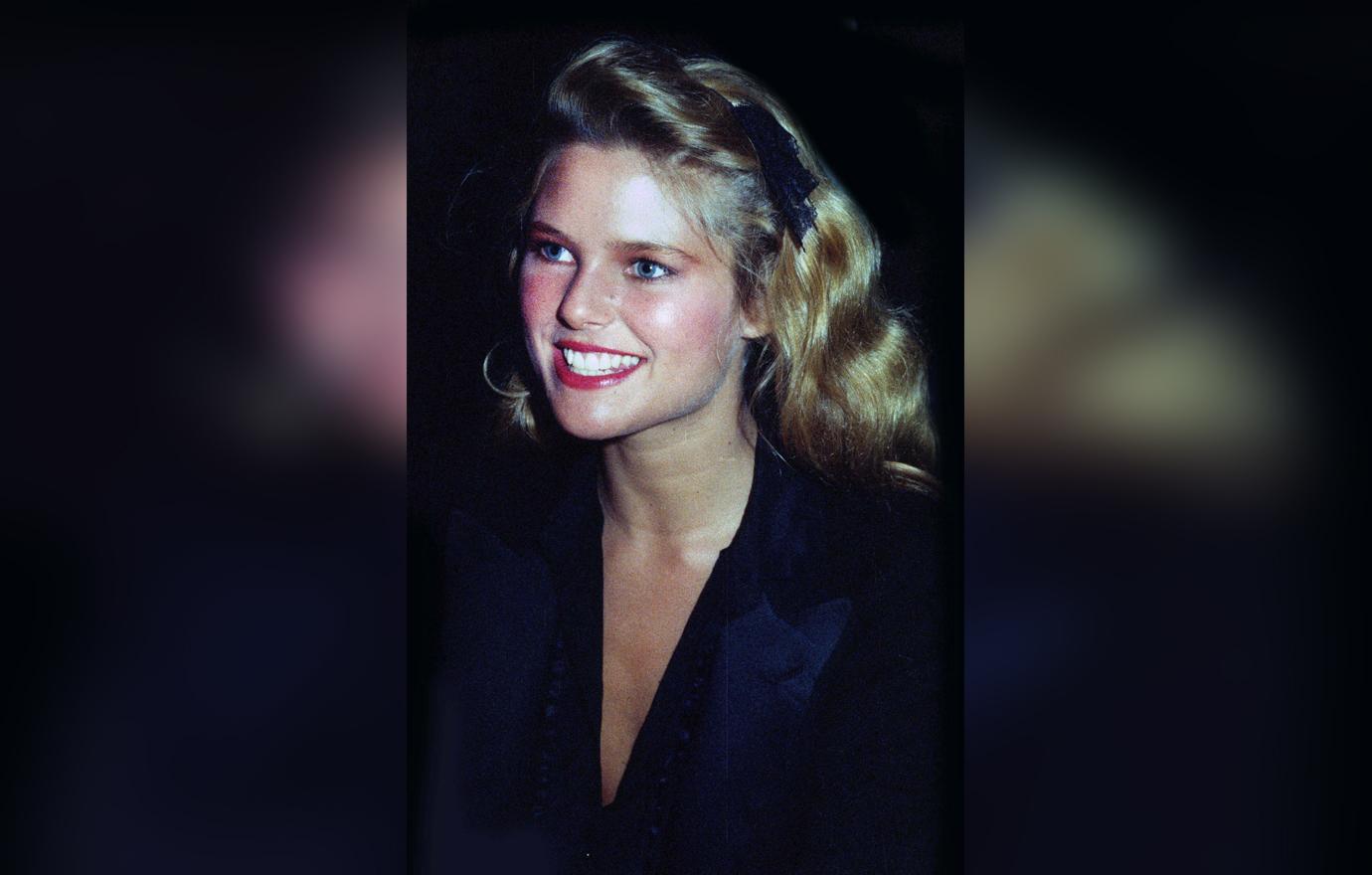 Brinkley, who has walked down the aisle four times, is famously unlucky in love. She married her first husband, French artist Jean-Francois Allaux in 1973, when she was still a teenager. The marriage imploded in 1981 amid the model's increasing fame.
Article continues below advertisement
Scary Accident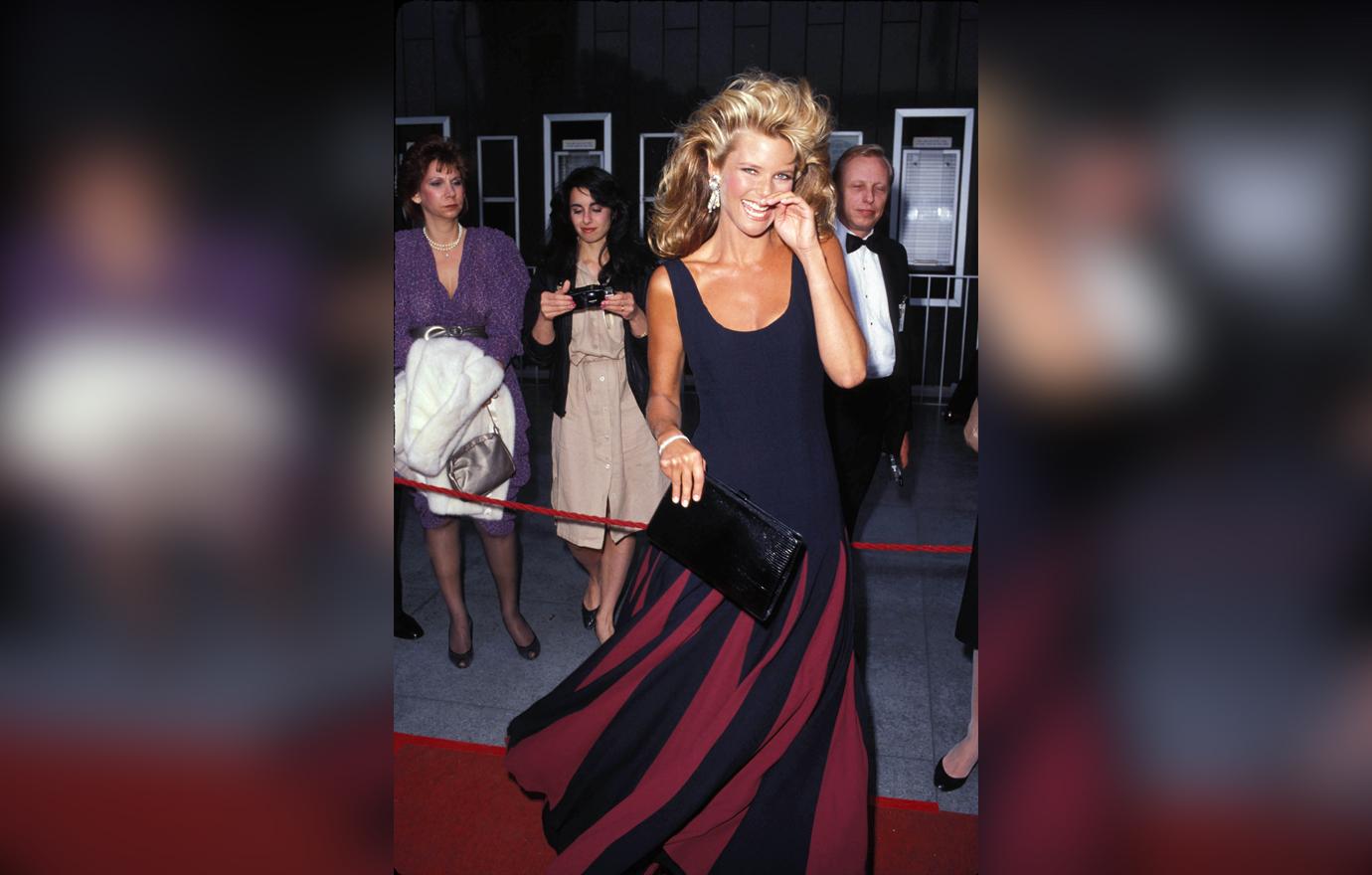 One year later, Brinkley fell in love with Moet-Chandon Champagne heir Olivier Chandon de Brailles. Tragically, he died in a race car crash.
Article continues below advertisement
Another Failure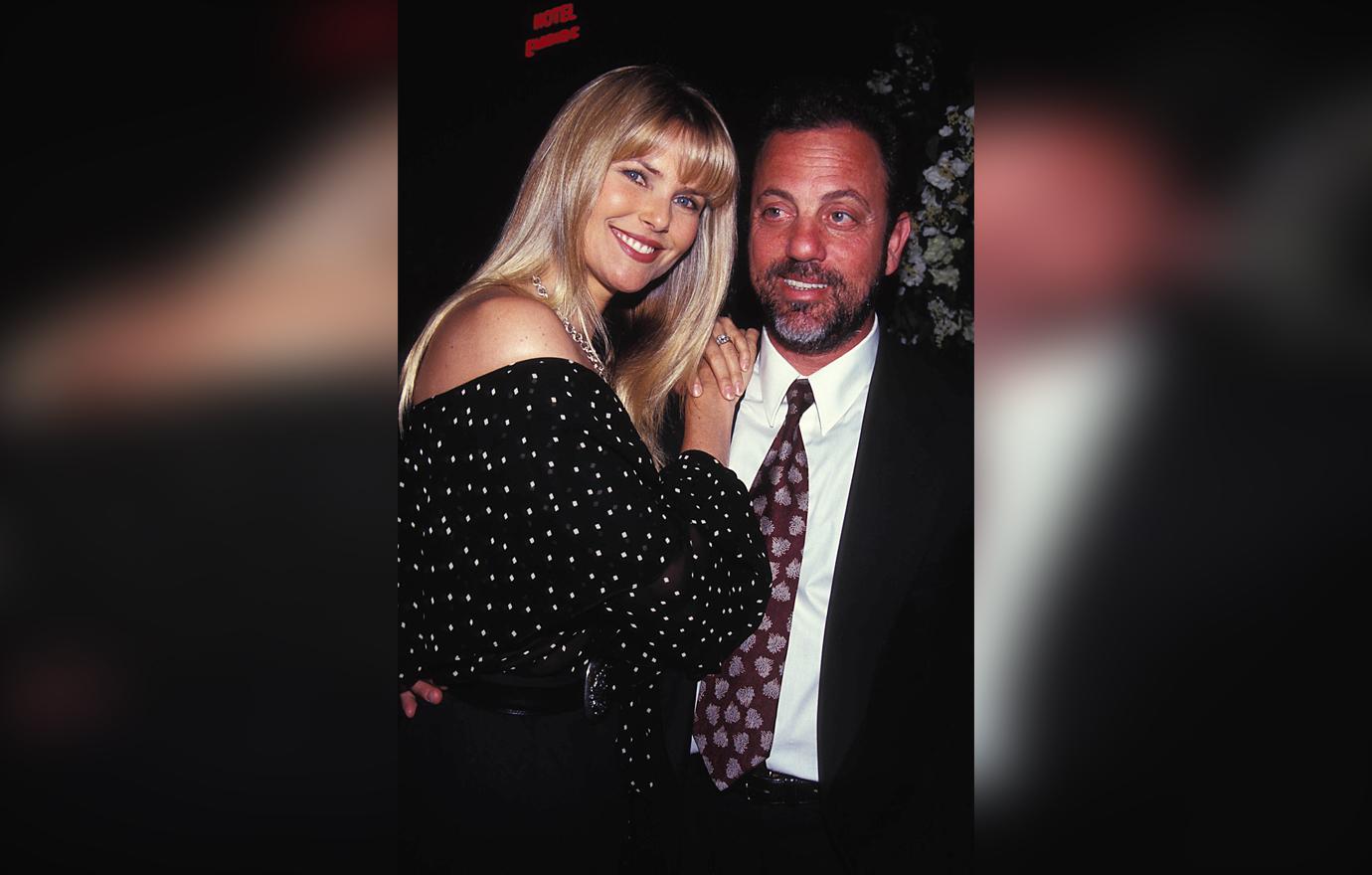 She wed singer Billy Joel in 1985, and they had a daughter, Alexa Ray Joel, now 33. The marriage ended in 1994 amid rumors he was unfaithful.
MORE ON:
Christie Brinkley
Article continues below advertisement
Shocking Crash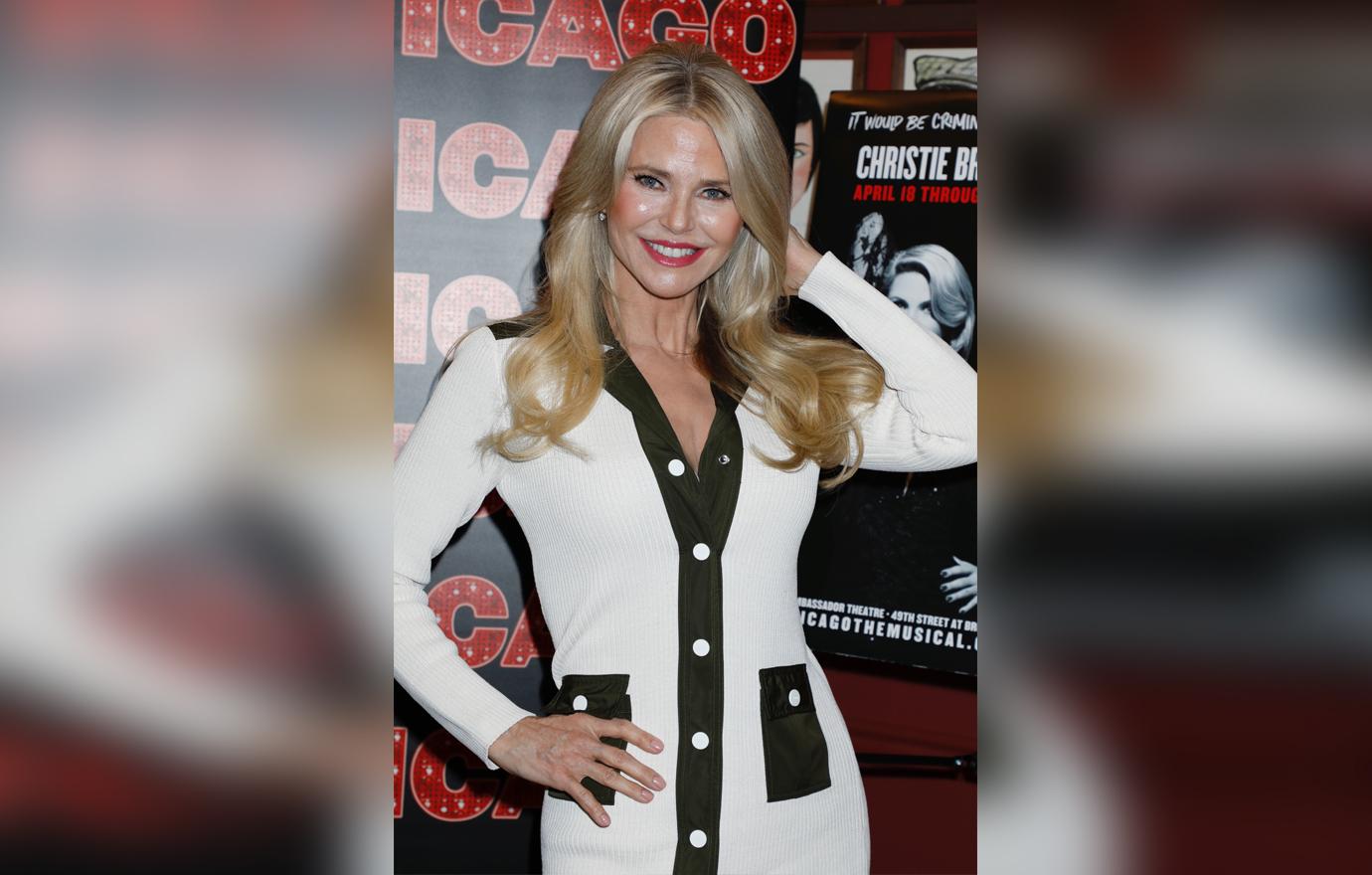 Shockingly, Brinkley survived a helicopter crash when an aircraft she was riding near Telluride, Colorado, during a heli-skiing trip in 1994. "I know for a fact that tomorrow is not a guarantee and that each day is a gift and an opportunity to make sure that everybody we love knows it!" she has said.
Article continues below advertisement
Crash Couple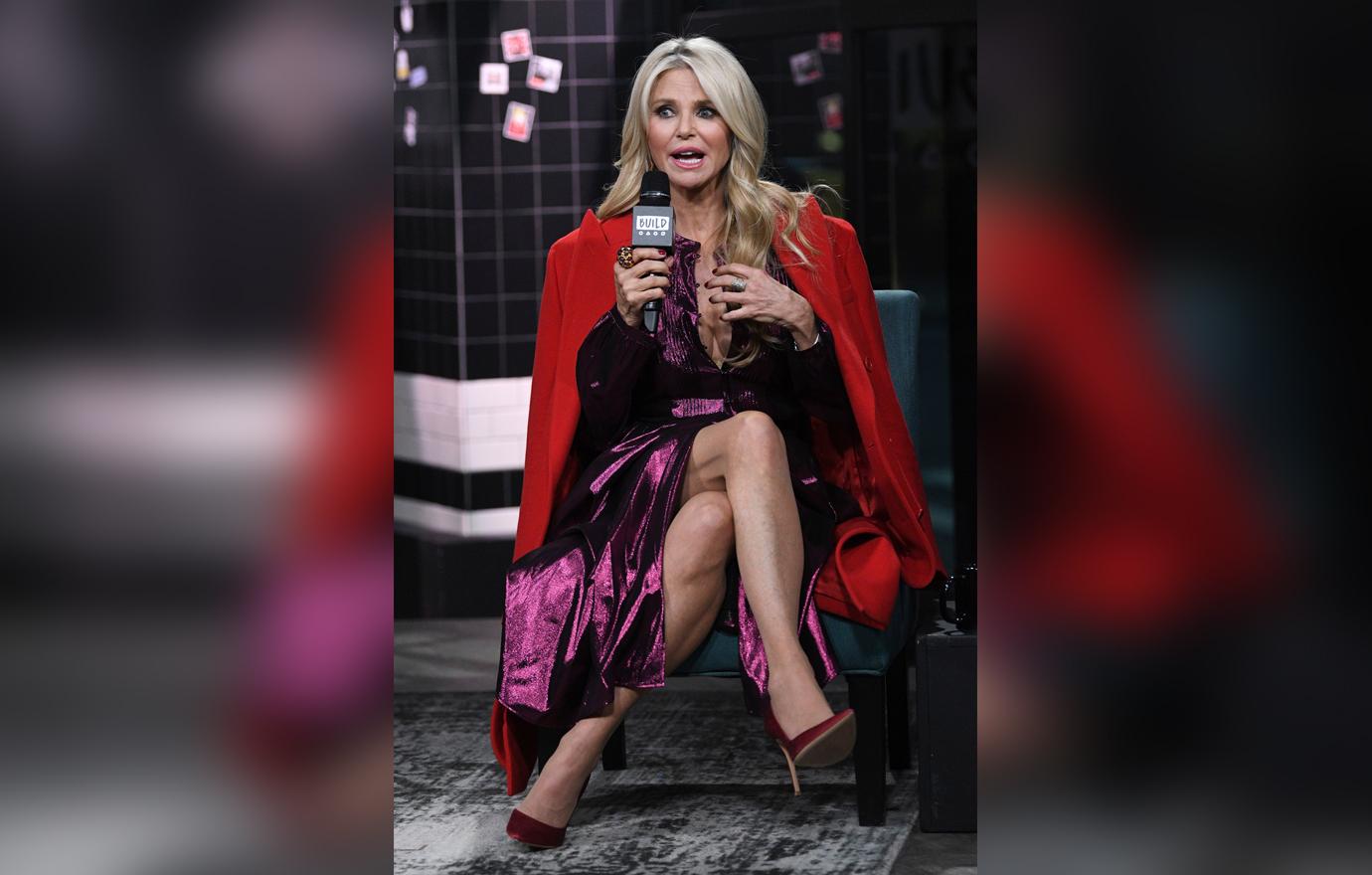 Brinkley then rushed down the aisle with fellow accident survivor and real estate developer Richard Taubman just nine months later at the crash site. They had a son, Jack, now 24, but the marriage ended in 1995.
Article continues below advertisement
Betrayed Again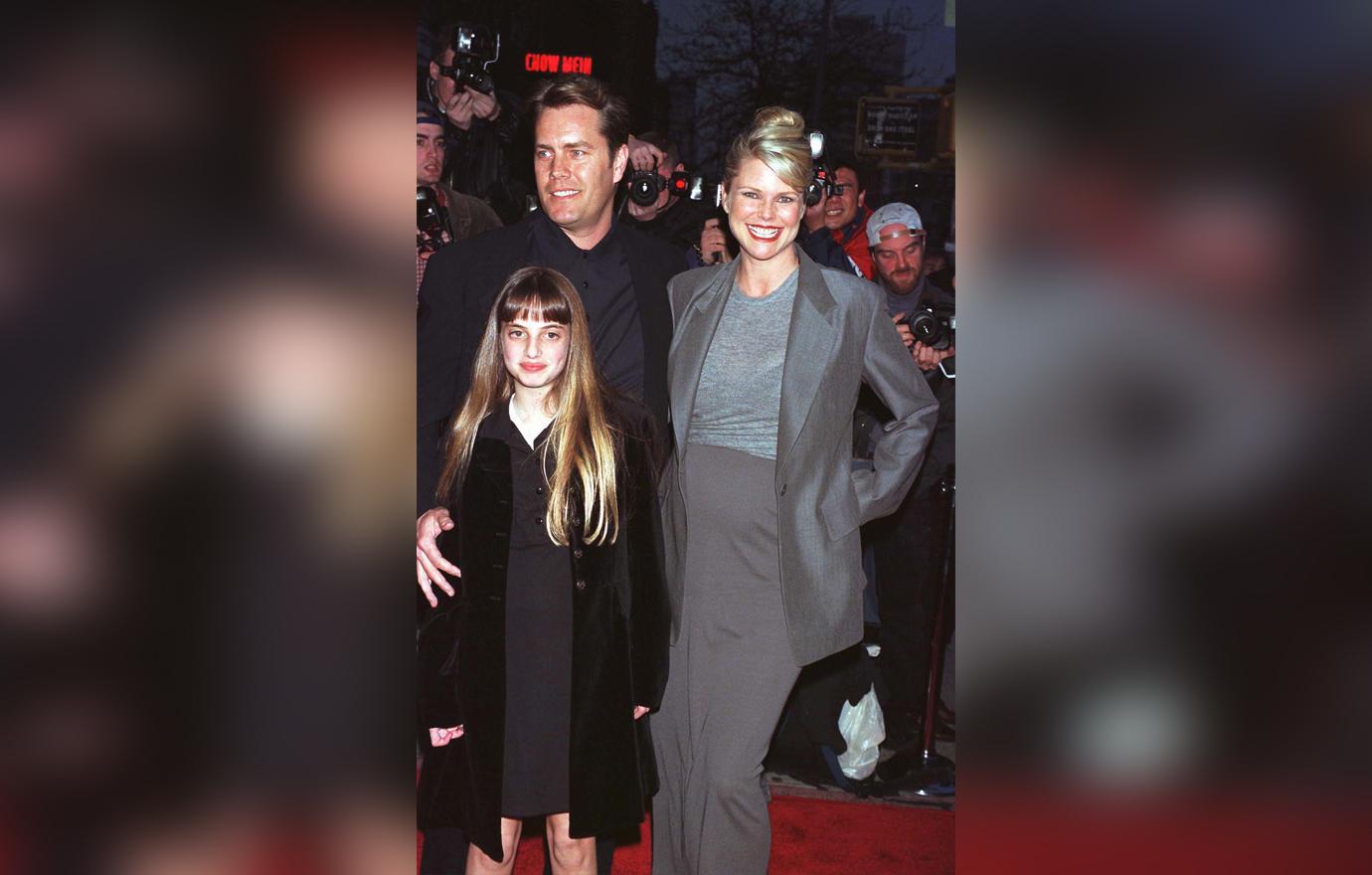 In 1996, the supermodel met architect Peter Halsey Cook. They married in 1996 and had their daughter Sailor, now 21. The union infamously blew up and they divorced in 2008 after he admitted to cheating three years earlier with his then-18-year-old assistant Diana Bianchi. The two reportedly made a sex tape together, sending Brinkley reeling. "My world was completely shattered," she said.
Article continues below advertisement
Emergency Surgery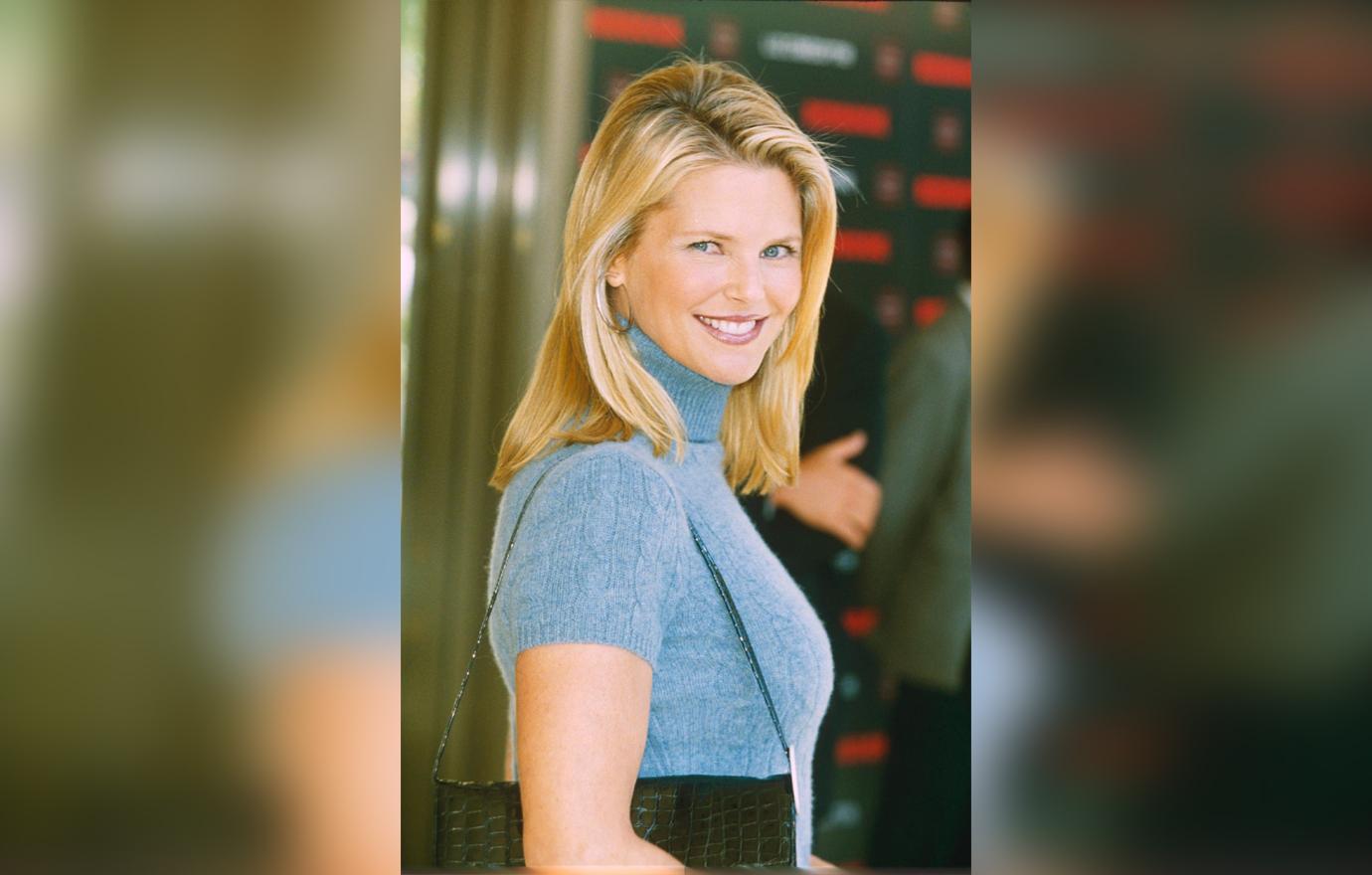 The catwalker was almost left paralyzed in 2006 after she suffered a devastating skiing accident and nearly severed her spine. "I could have lost my leg," she has said. "The doctor told me unless I did surgery immediately I would only have a 30 percent chance of the leg recovering."
Article continues below advertisement
Family Tragedy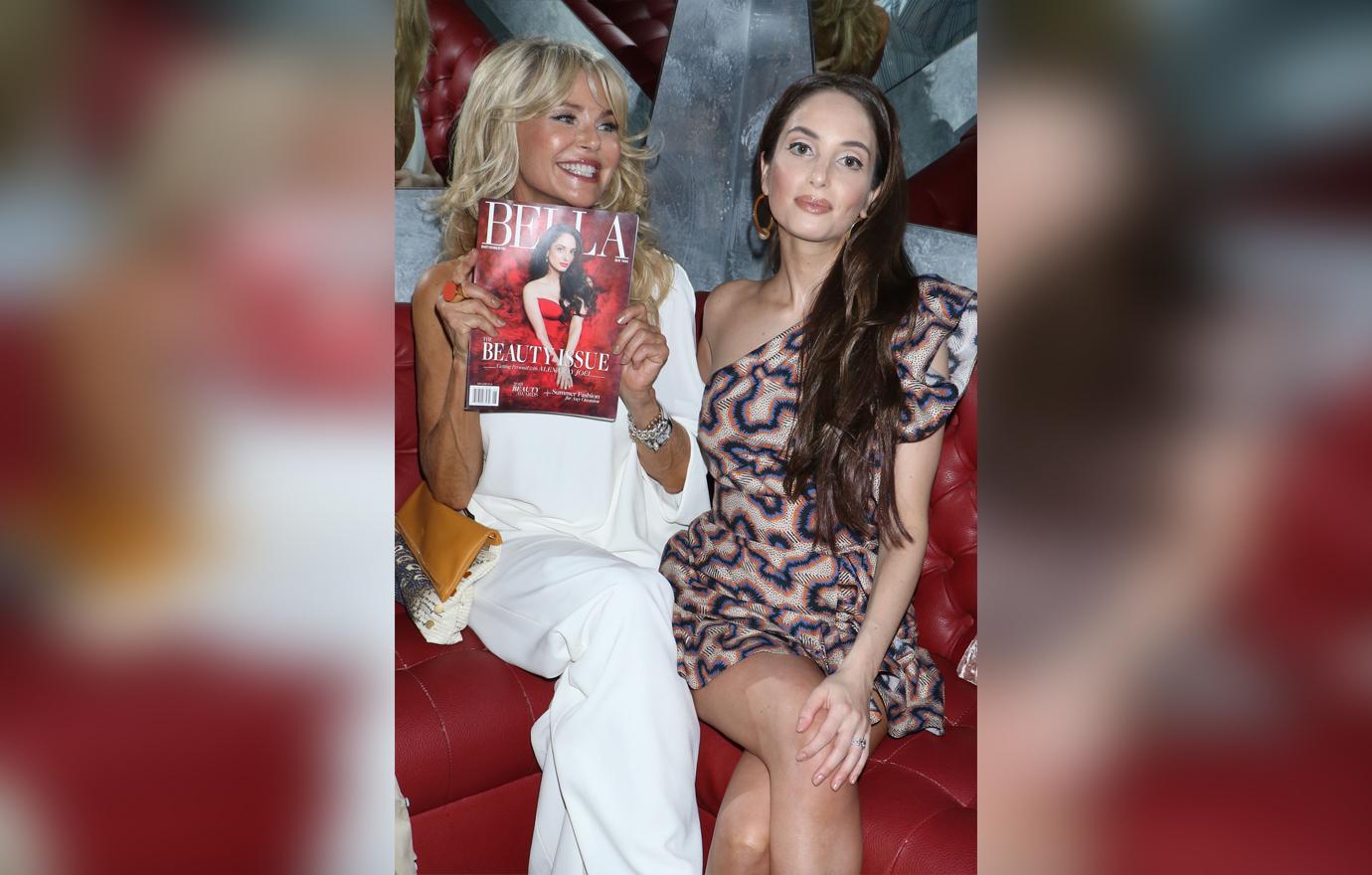 In 2009, Brinkley's daughter Alexa said she "hit rock bottom" and took too many pills to calm down from panic attacks. "I did say, 'I want to die' on the 911 call," she has recalled. "Did I really want to? Absolutely not! I was being dramatic, and I take responsibility and apologize to everybody involved."
Article continues below advertisement
Silver Lining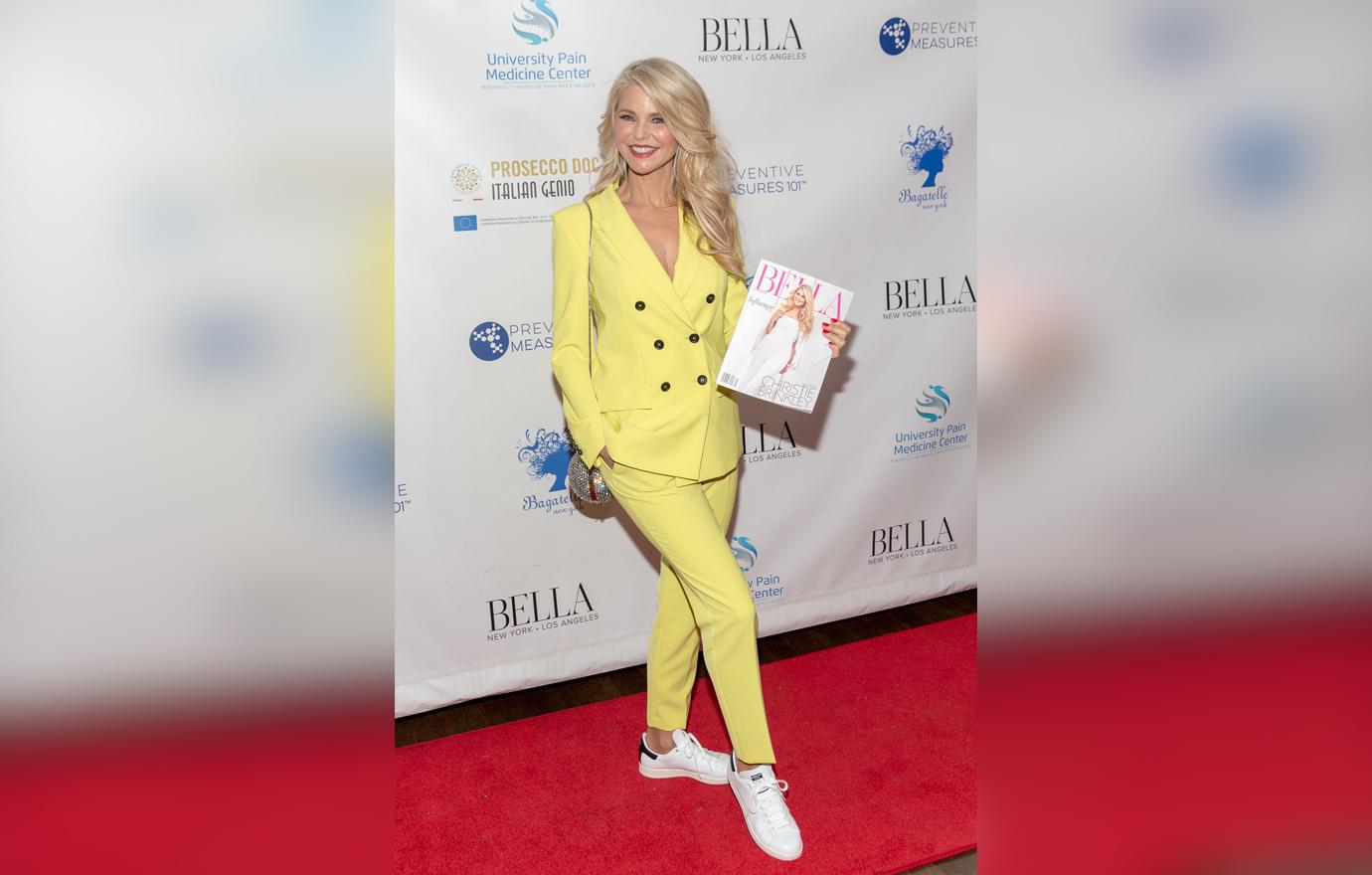 Despite her life's ups and downs, Brinkley always has tried to see the silver lining. "No matter how horrible anything can be, and it got really dark there for a while, count your blessings," she has said.