From Scary Skinny To Frumpy Fatties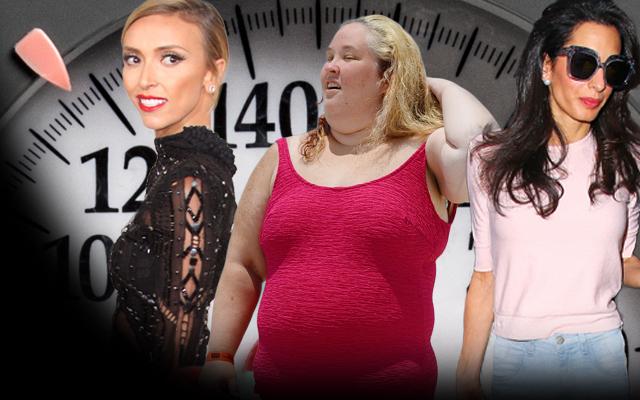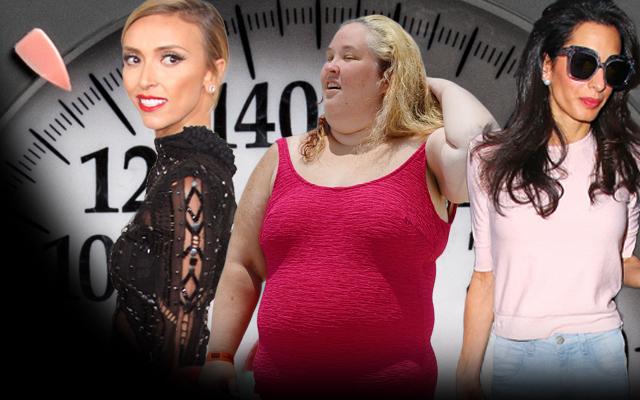 They work out with trainers for hours a day — starve, gorge and get their fat sucked out by top surgeons! But NOBODY knows how many pounds the stars carry around — except Radar Online. From the crypt keepers to the celebrity beach balls, we roll out the real skinny (and not so much) on the stars when they hit the scales!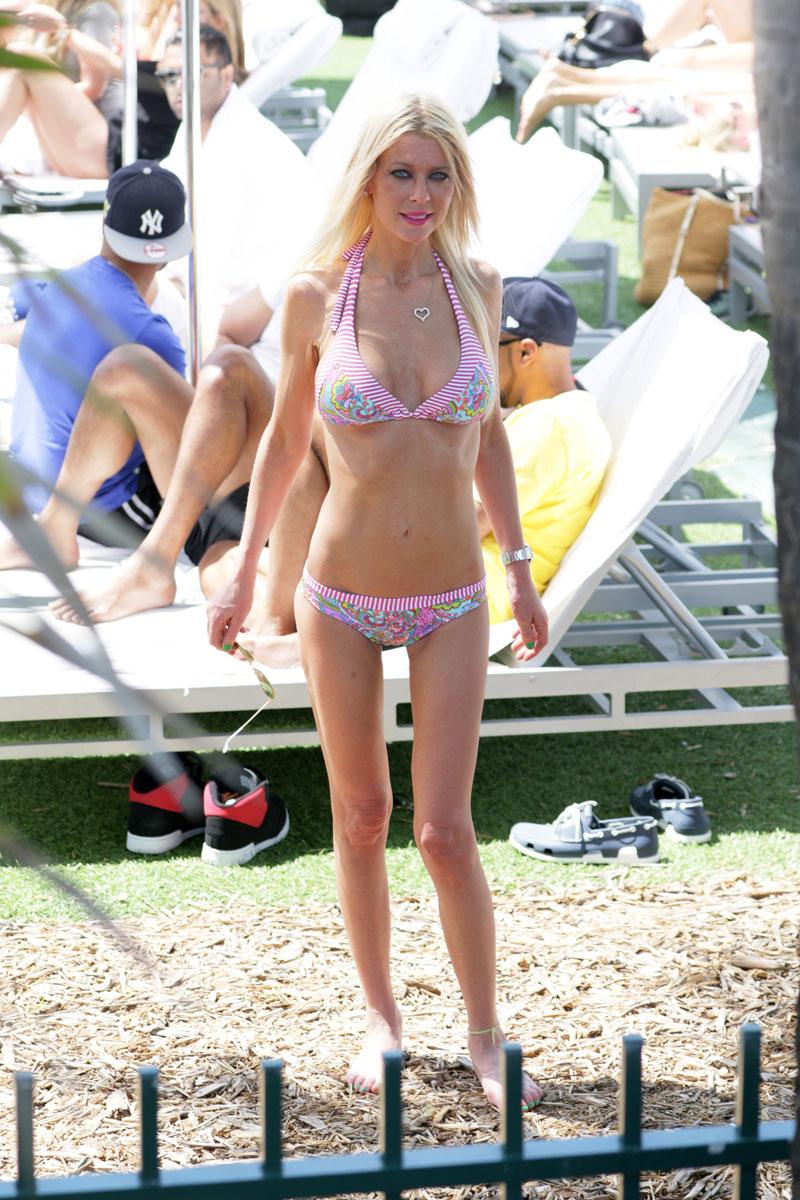 80 Pounds! "I'm just a skinny girl and I do eat! This is old news!" Tara Reid, 40, has said. But her skeletal frame still frightens doctors. "She looks like driftwood," said Dr. Stuart Fischer.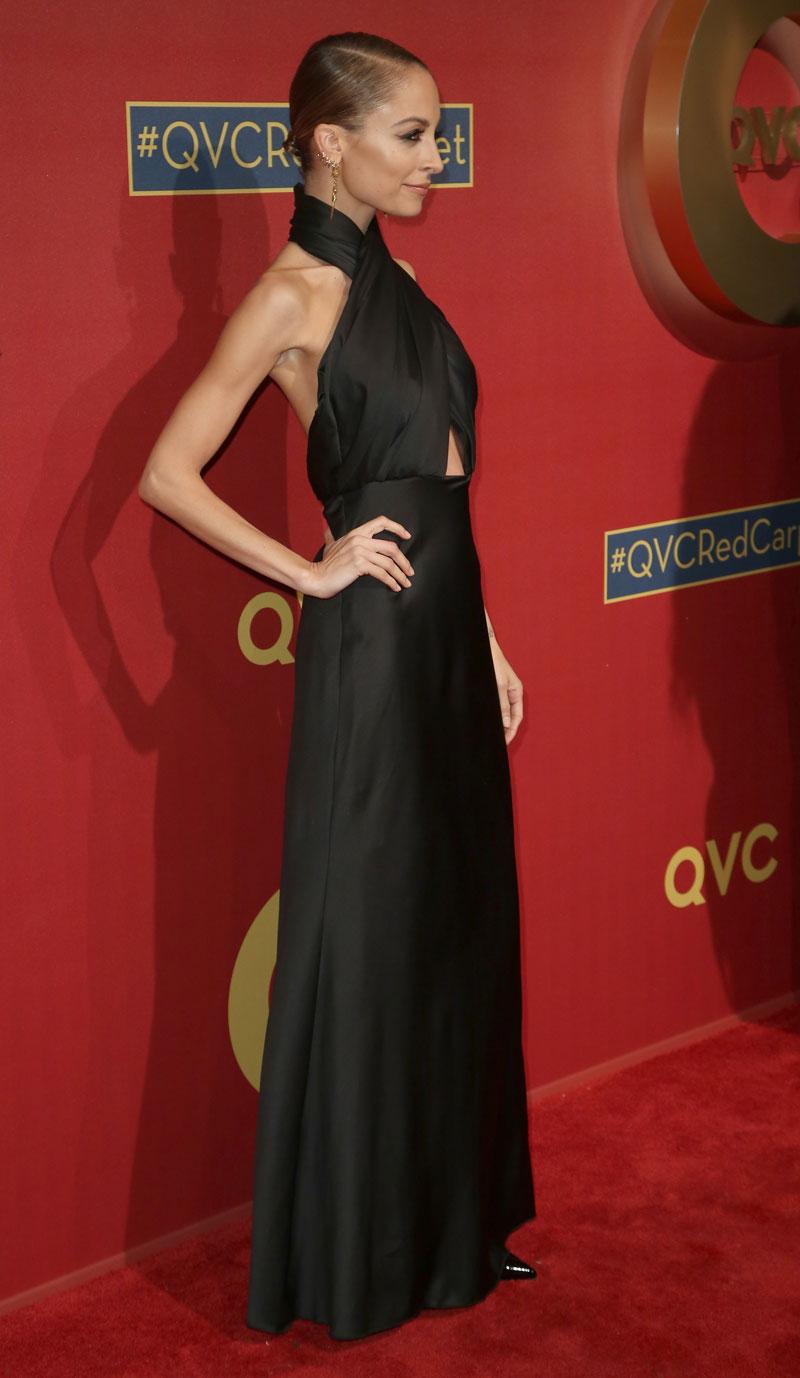 85 Pounds! "I work out and get lots of sleep, so I feel great," said Nicole Richie, 34. "I've taken huge leaps." But the stick-like mom of two seems to be leaping backward. "She is at a scary level of skinny," warned Dr. Lyle Back.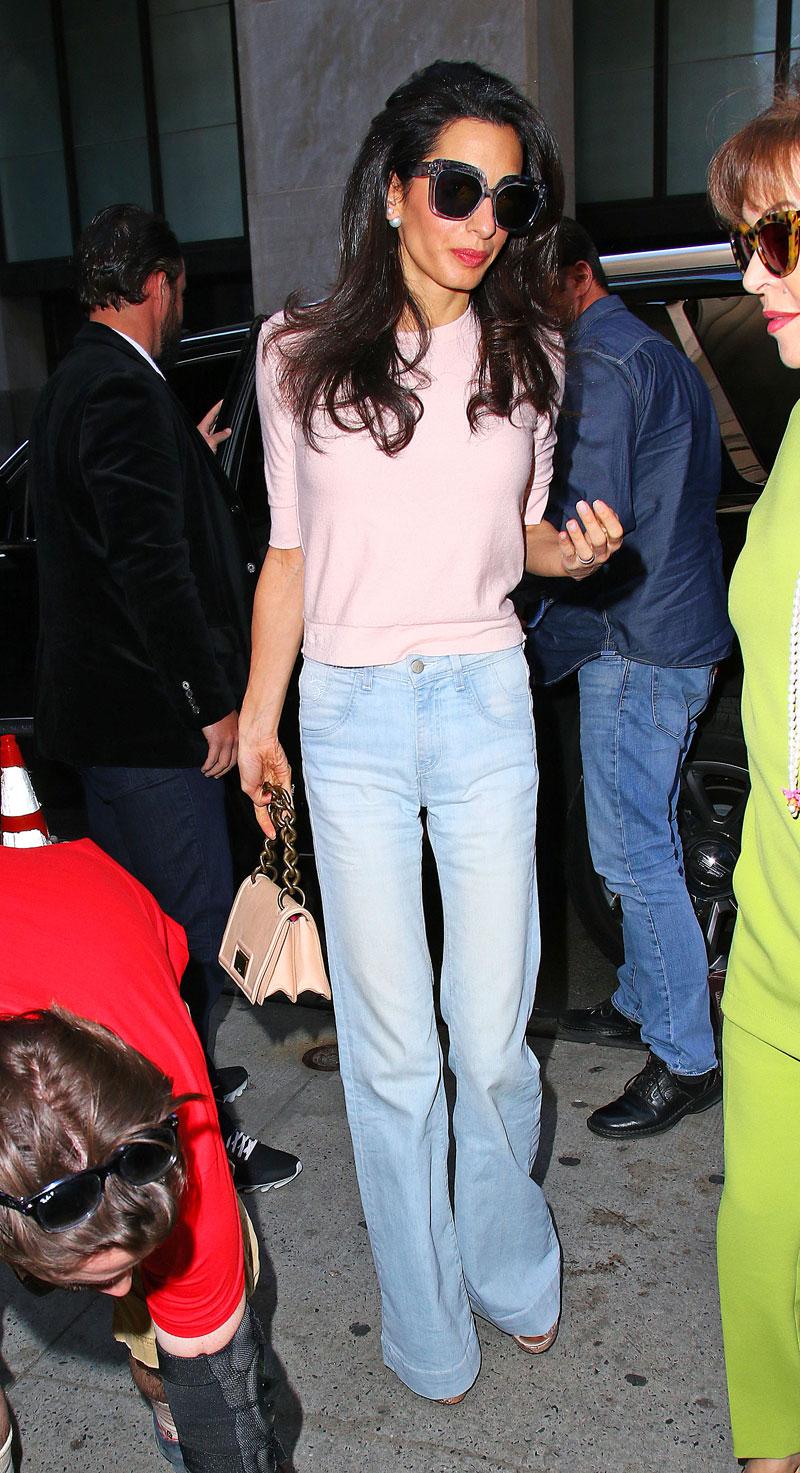 90 Pounds! Tiny lawyer, Amal Clooney, 37, has been wasting away to keep up with hubby George Clooney's fawning Hollywood hotties. "She started starving herself before the wedding and hasn't stopped since," an insider claimed.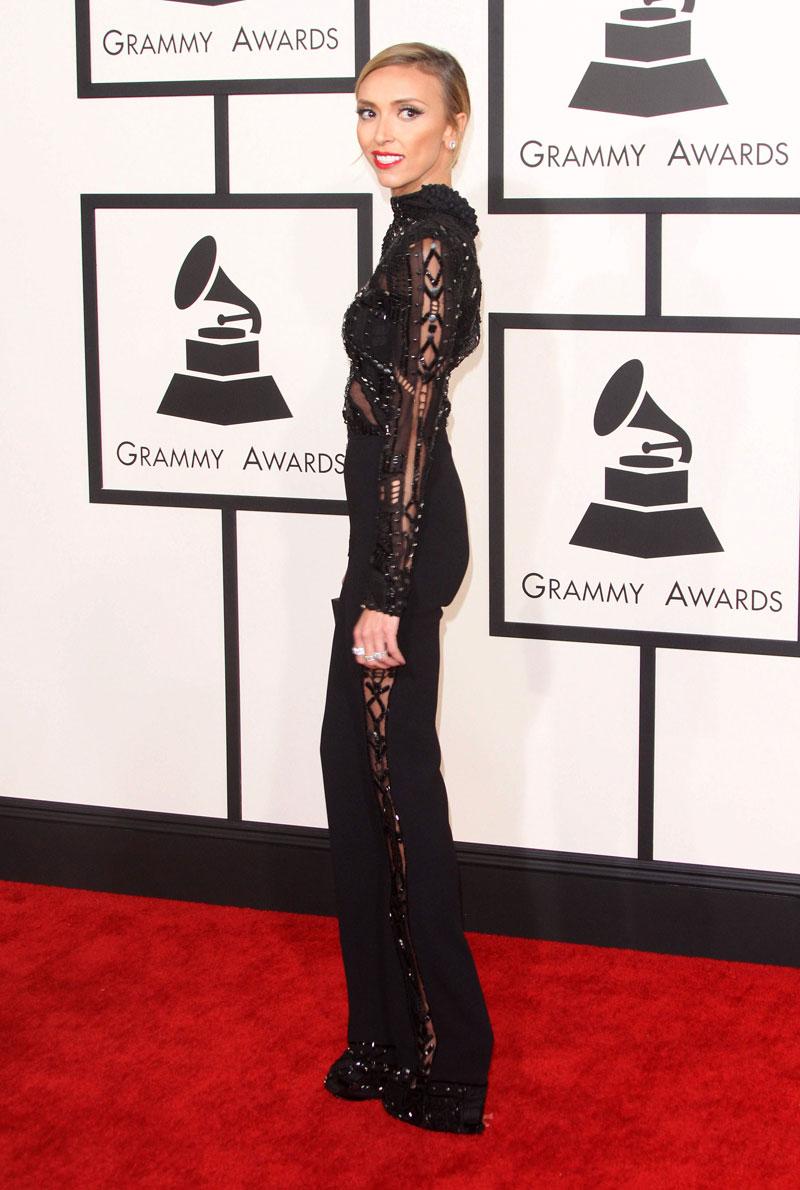 90 Pounds! "People always love to tweet, 'Eat a burger.' I eat burgers. It's not working," said E! host and breast cancer survivor, Giuliana Rancic, 41, of her skeletal frame.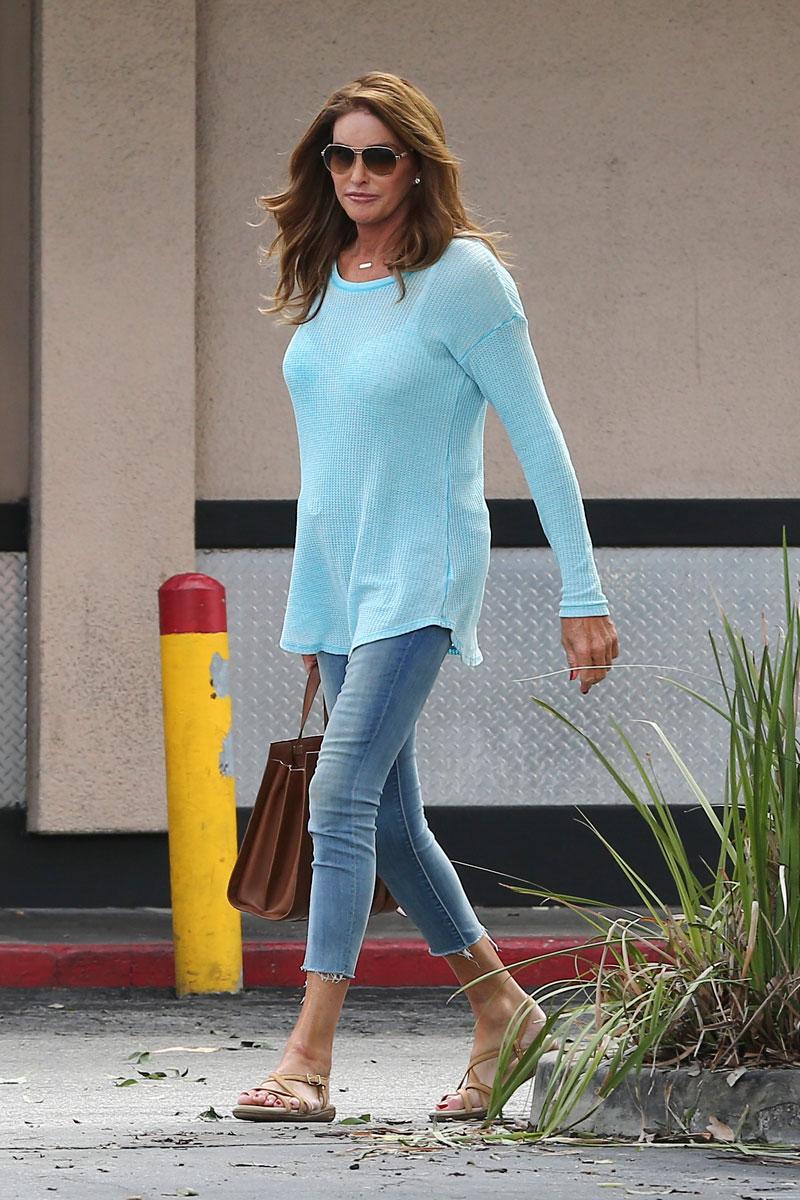 160 Pounds! "The one thing I'm really shocked about is how skinny you are," Kim Kardashian told her ex-stepdad, Caitlyn Jenner, 66, on E!'s "I Am Cait."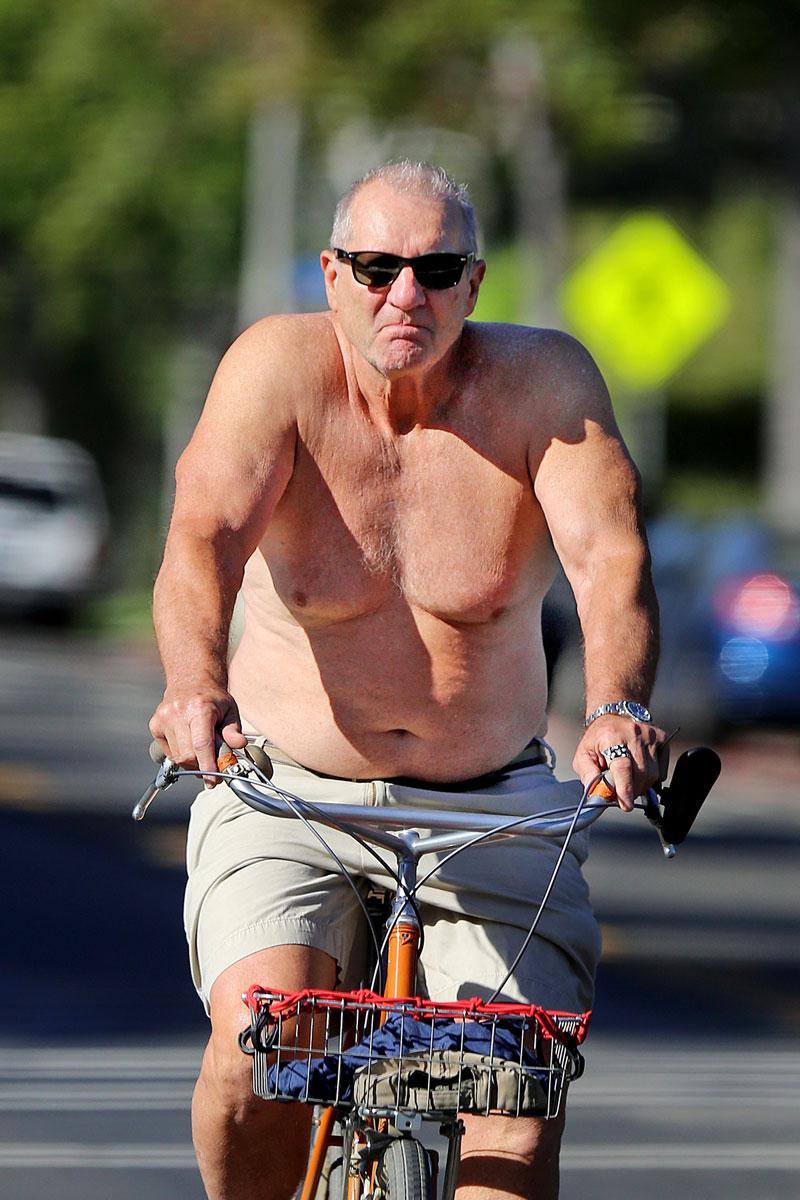 264 Pounds! The "Modern Family" man, Ed O'Neill, 69, bounced around Santa Monica recently, giving the world a horrifying reminder of how important it is to get regular exercise — and a shirt.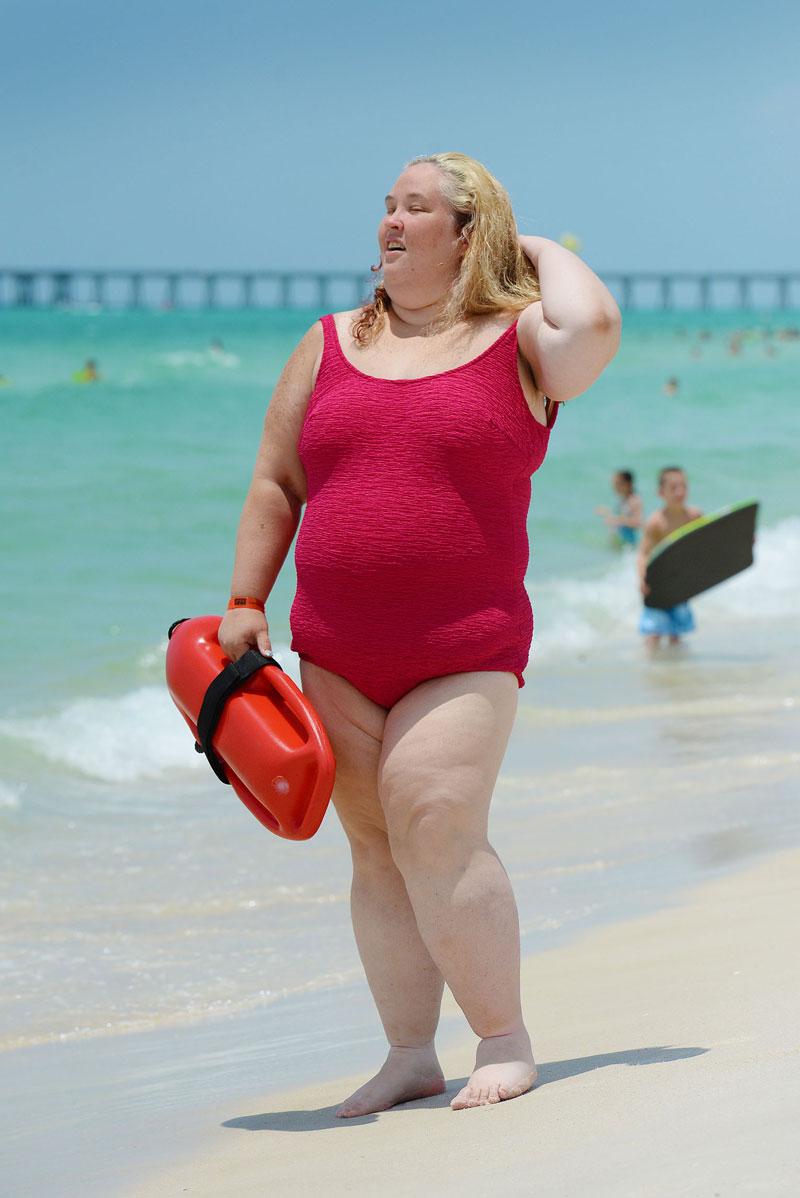 243 Pounds! Massive Mama June Shannon, 36, made a big splash on "Here Comes Honey Boo Boo" in 2012 at a frightening 400 pounds! She's since hired a celebrity trainer and dropped 60 pounds, bringing her down to the "morbidly obese" category.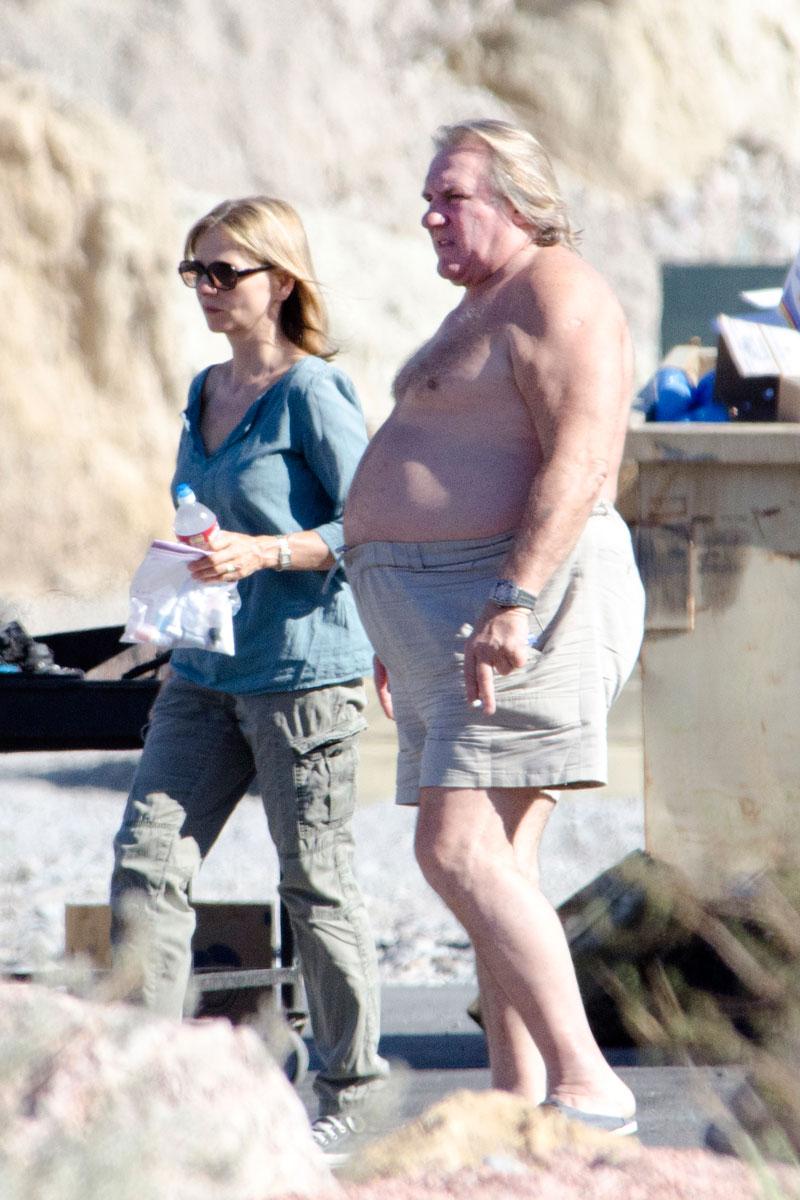 340 Pounds! The massive Musketeer, Gérard Depardieu, 66, had quintuple bypass surgery and drinks 14 bottles of wine a day! "His face is ruddy, indicating liver damage. He looks like a beach ball," said Dr. Fischer, author of "The Park Avenue Diet."
EXCLUSIVE: Chevy Chase appeared on the 'Today' show at Rockefeller Center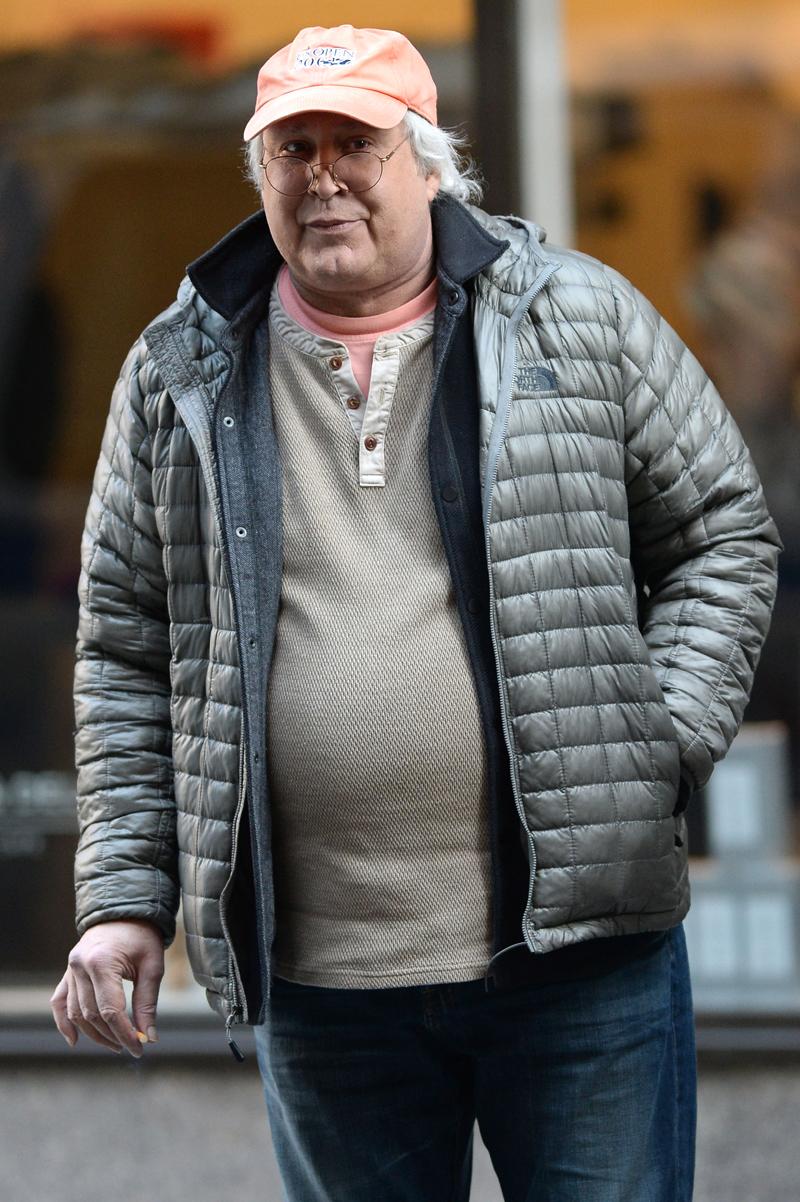 300 Pounds! Despite dropping 40 pounds in 2014, Chevy Chase, 72, gained it back this year. Combined with a 2014 heart scare, his weight swings are a recipe for disaster. "He is at risk for a heart attack every minute," said Dr. Fischer.
Article continues below advertisement
Exclusive… Celebs At The 'Dancing With The Stars' Studio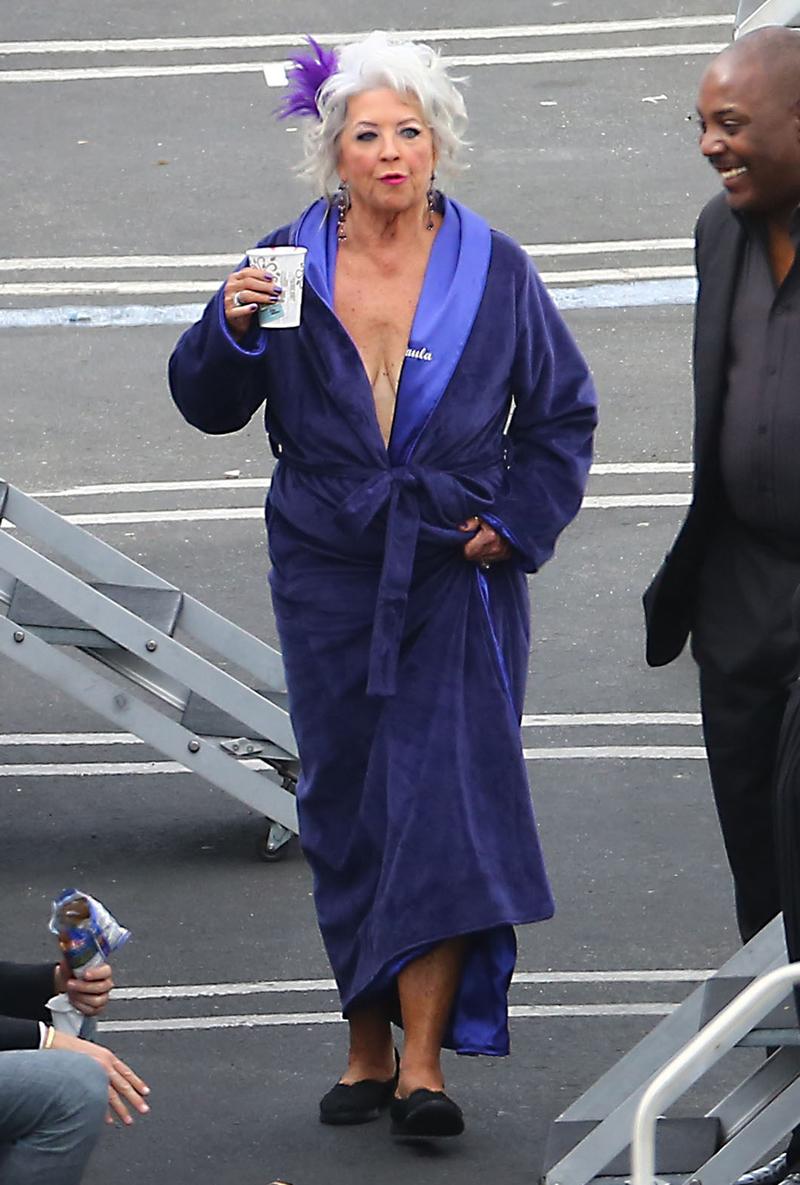 170 Pounds! "I never gave up butter," confessed Paula Deen, 68, of losing 35 pounds for "Dancing With the Stars." But Dr. Fischer sees her dancing with disaster: "She's packing on the pounds again."
Article continues below advertisement
19th Annual Hollywood Film Awards – Arrivals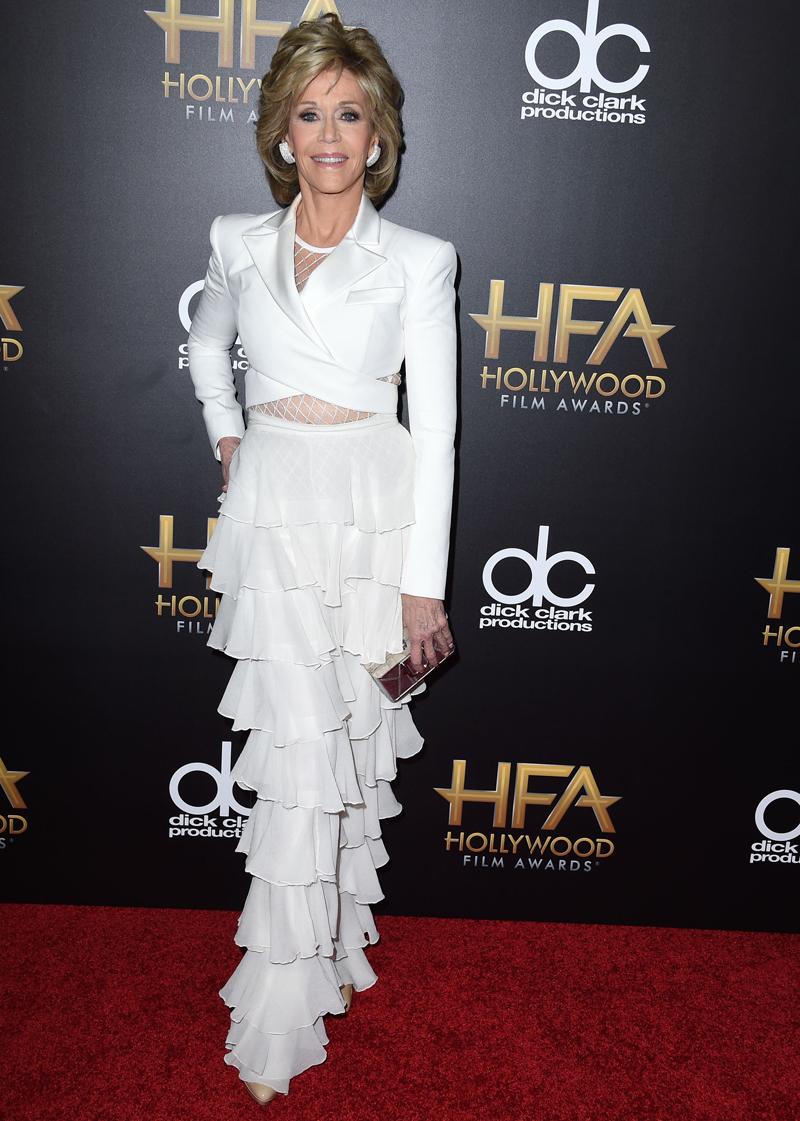 127 Pounds! Almost 35 years after working "9 to 5," 77-year-old Jane Fonda is looking better than ever on Netflix's "Grace and Frankie." Dr. Fischer speculated on her secret: "She must be using her old exercise videos!"
Article continues below advertisement
Christie Brinkley Social Life Magazine May 2014 Cover Launch Party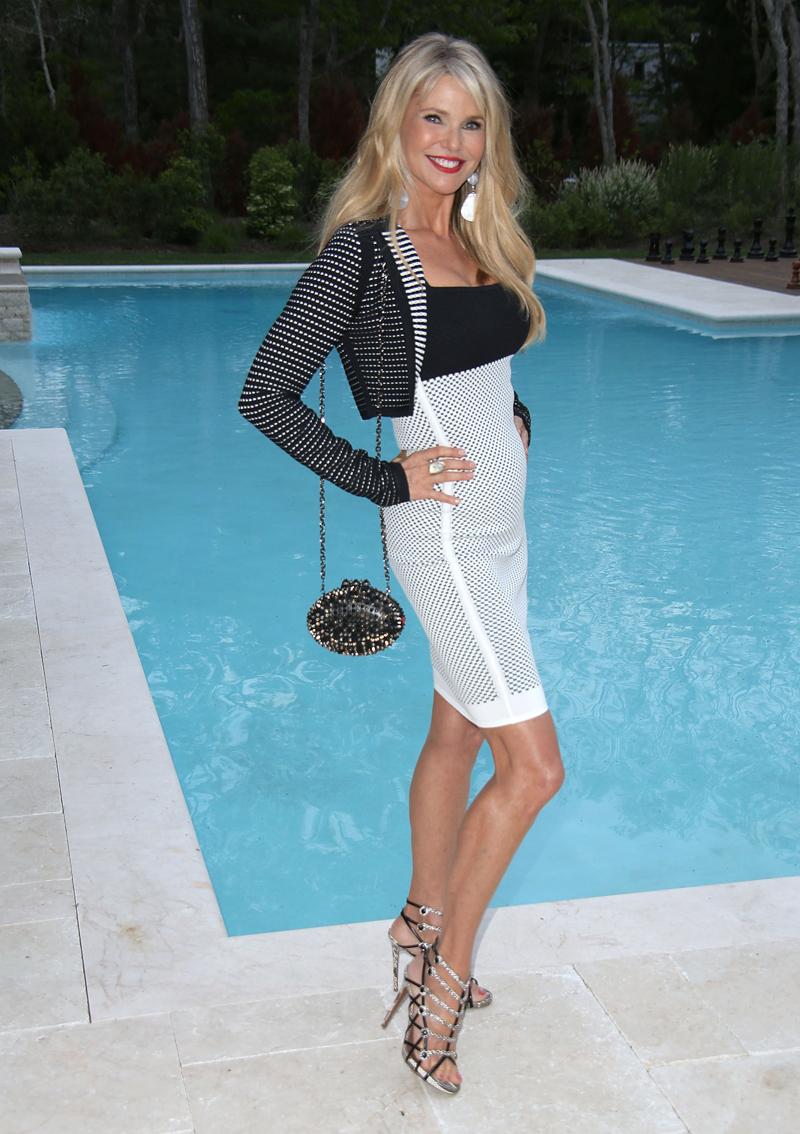 124 Pounds! Wondering how the still-gorgeous "Uptown Girl" Christie Brinkley snagged "Small Town" boy John Mellencamp? "I haven't touched a piece of meat since I was 12. I also got hooked on yoga and SoulCycle," shared the sexy 61-year-old.
Article continues below advertisement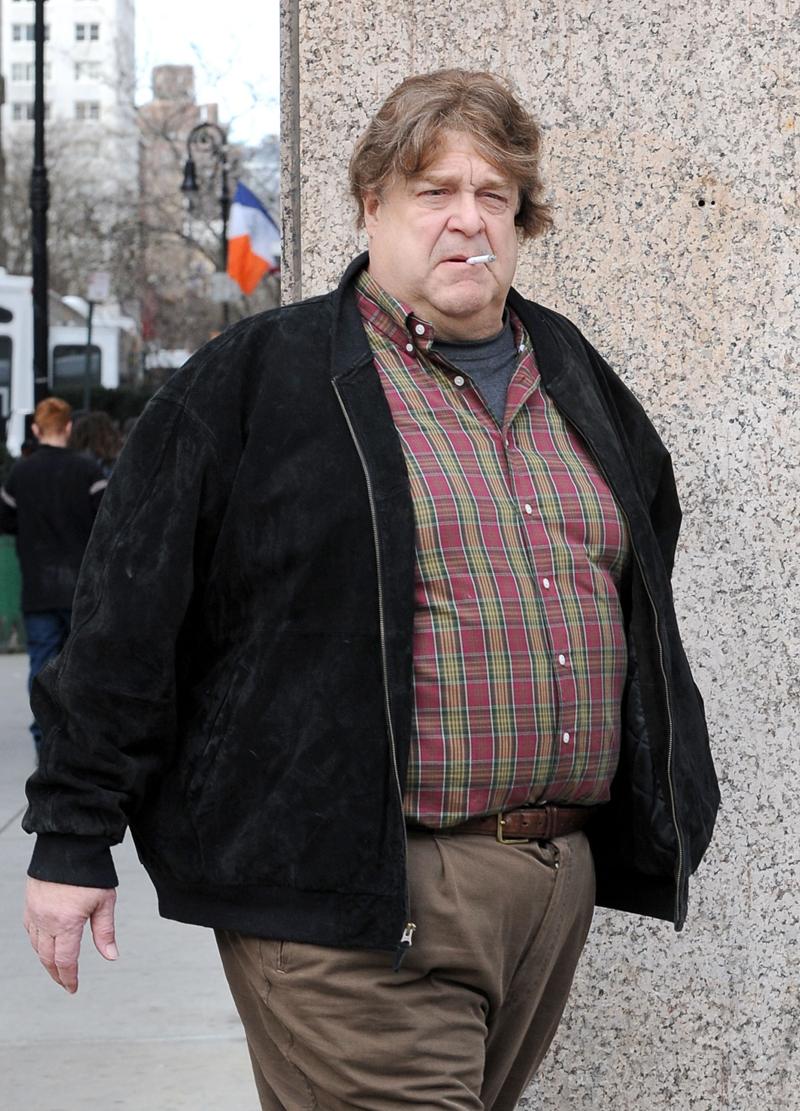 197 Pounds! Gutsy John Goodman, 63, just dropped 103 pounds, but he too has been an up-and-down dieter, peaking at 400 pounds. "This brings risk of heart and kidney failure," cautioned Dr. Fischer.
Article continues below advertisement
Exclusive… Actor Chaz Bono Spotted In Hollywood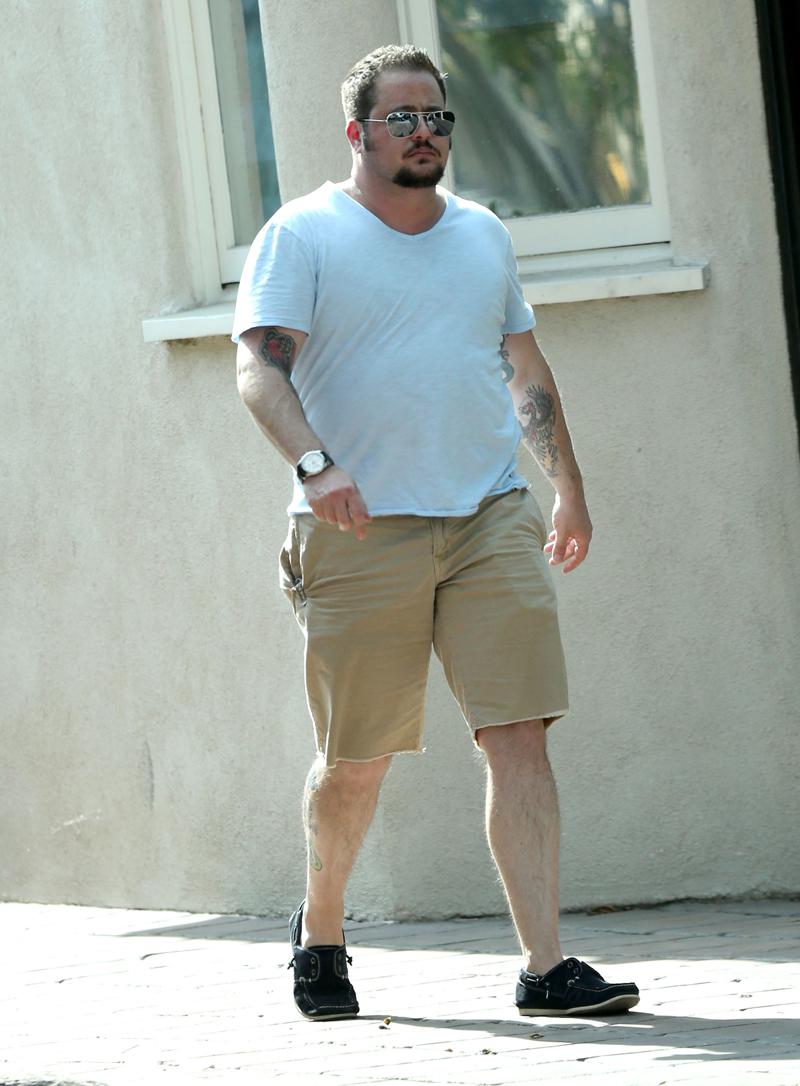 185 Pounds! "Physically, my body feels just so much better," Cher's son, Chaz Bono, now 46, said of his 65-pound weight loss in 2013. But, these days he's packing on the pounds again. "You can't fool Mother Nature," Dr. Fischer said.
Article continues below advertisement
NBCUniversal's 2014 Summer Press Day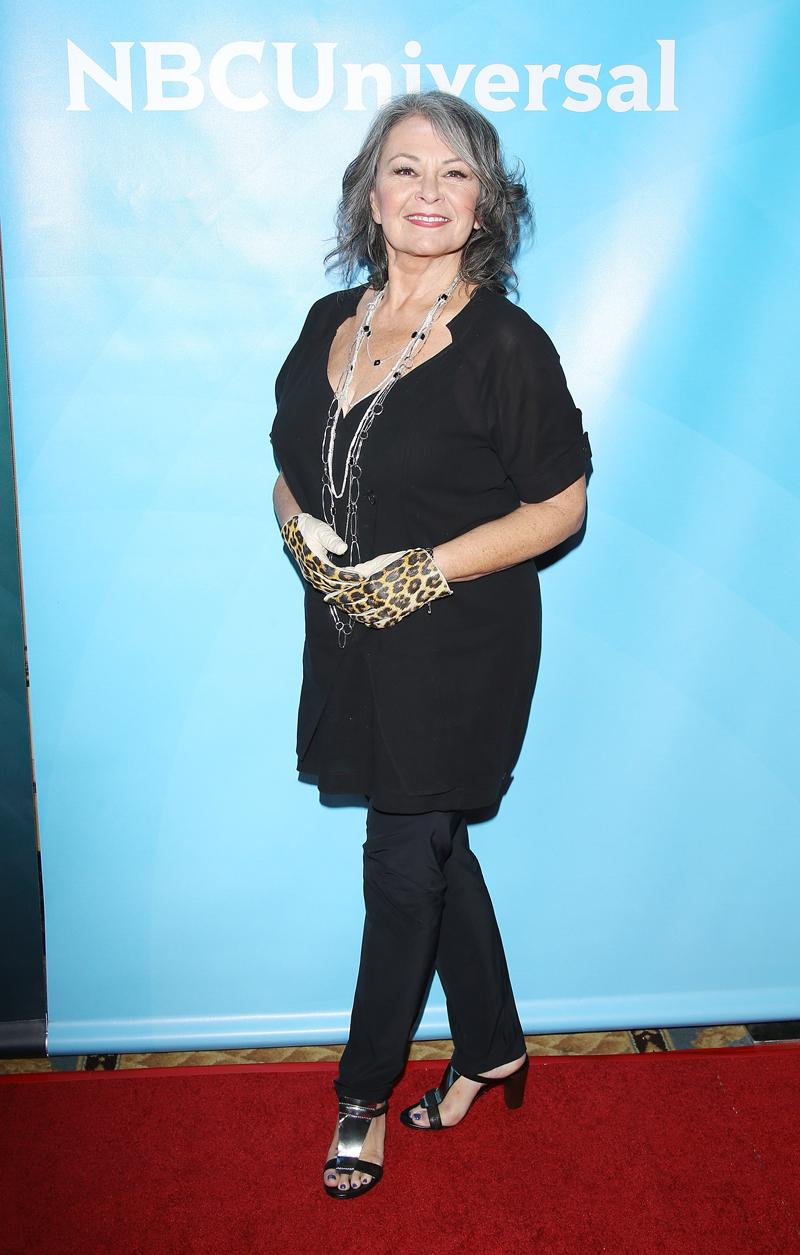 135 Pounds! The belly-buster dropped a couple of Kardashians after 1998 gastric bypass surgery, but fluctuated until a 2011 ENQUIRER story gave her a weighty wake-up call. "Now she's an exercise fanatic and a vegetarian," a source added.
Article continues below advertisement
"Spy" New York Premiere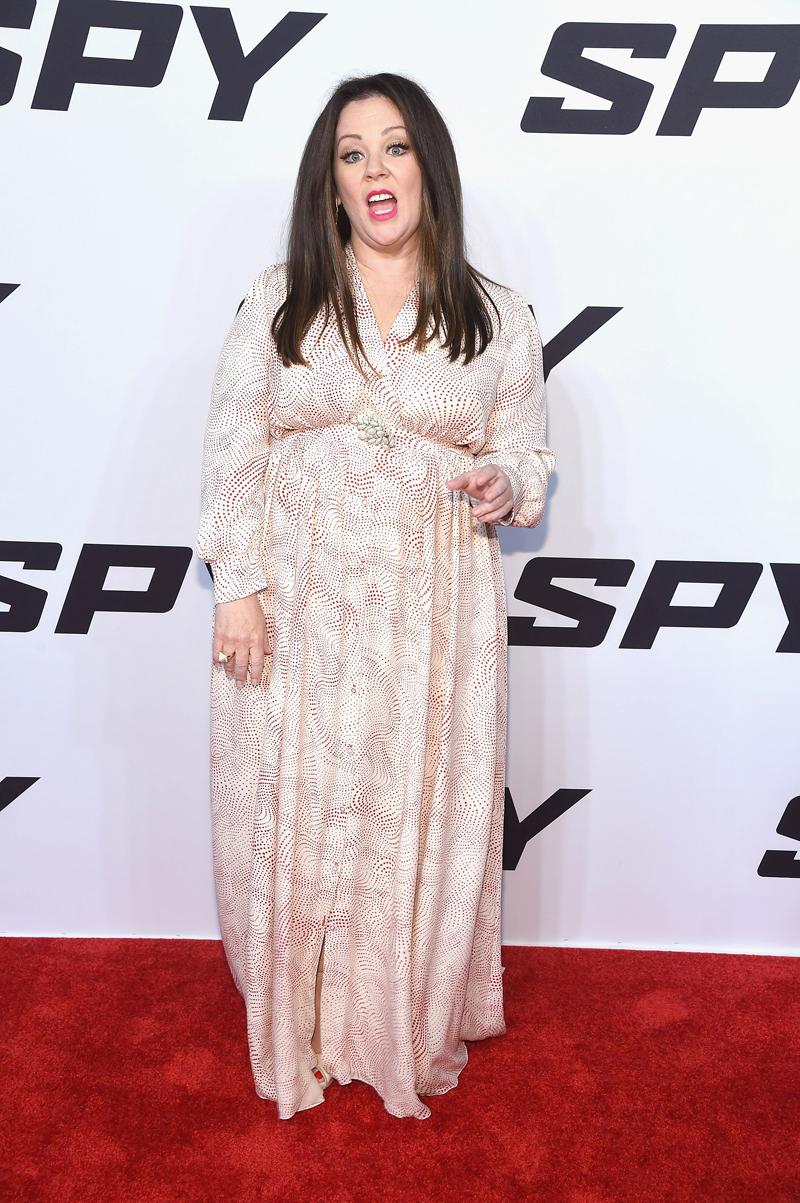 170 Pounds! The "Ghostbuster" Melissa McCarthy scared 40 pounds from her frame last year, only to gain it back … and lose it again THIS year! "These swings can damage blood vessels and promote heart disease," said nutritionist Lisa DeFazio.