A Look Back At This Halloween's Spookiest & Sexiest Celebrity Costumes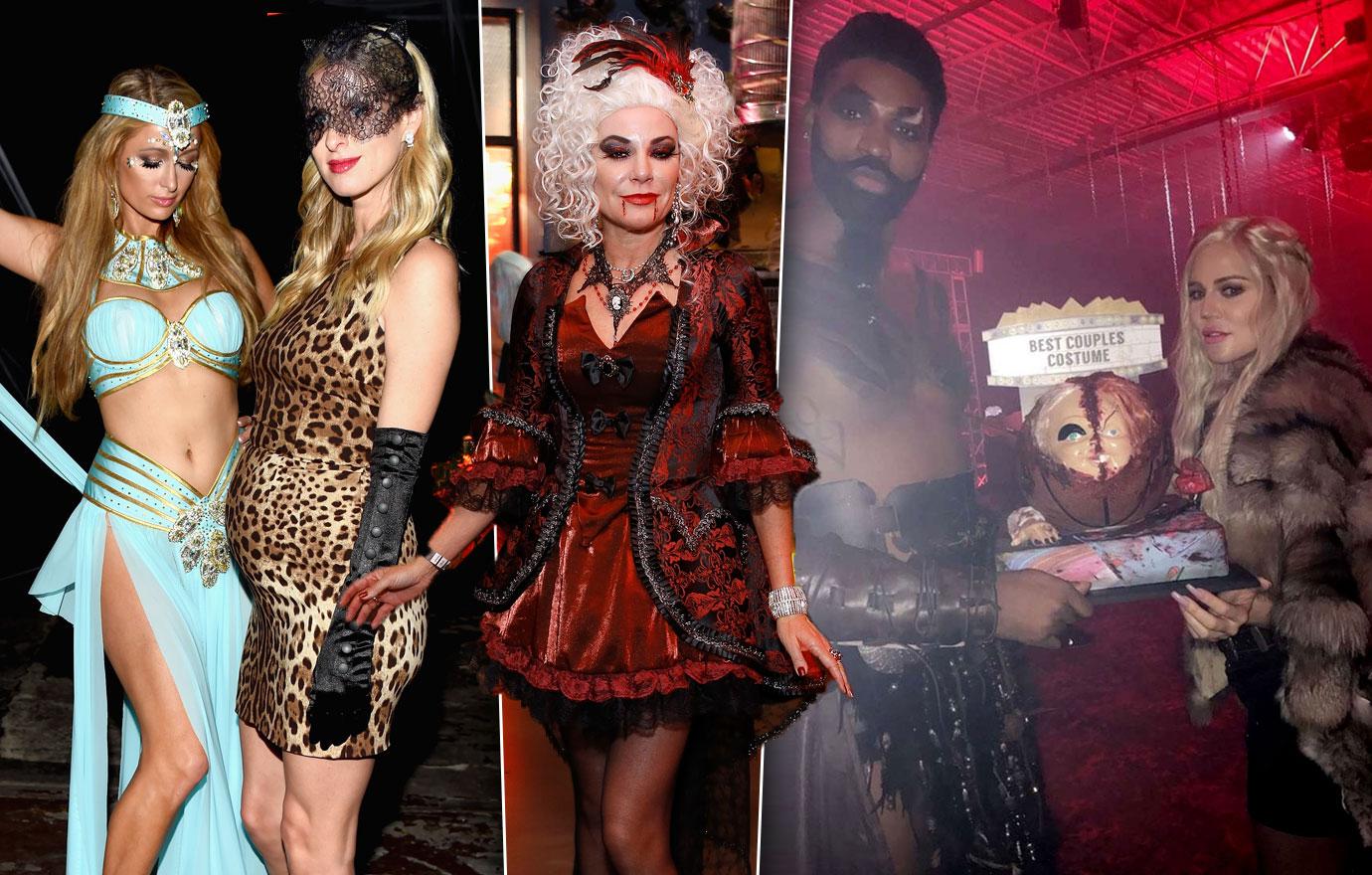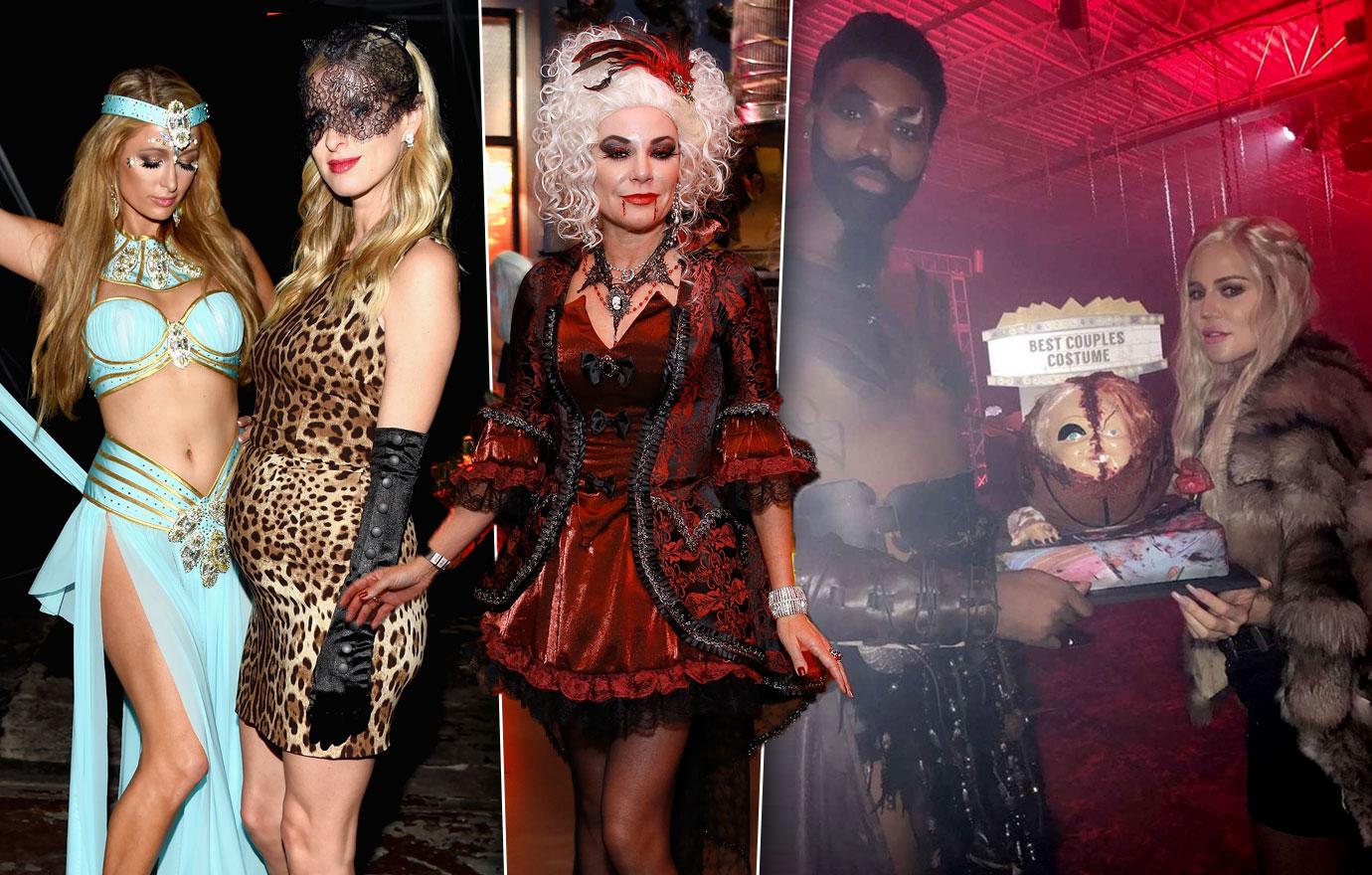 It's not Halloween without a long list of ritzy Hollywood stars competing to take the spotlight! From Kim Kardashian to Ellen DeGeneres to Neil Patrick Harris & co., this year's spooky A-listers brought their A-game to the stage – and to social media! Click through RadarOnline.com's gallery to see the most bizarre celebrity costumes!
Article continues below advertisement
The sister duo killed it with their costume choices this Halloween weekend. While Kim, 37, dressed up as her musical icon, Cher, for the first party, she later teamed up with her older sis, Kourtney, 39, to channel legendary BFFs Madonna and Michael Jackson.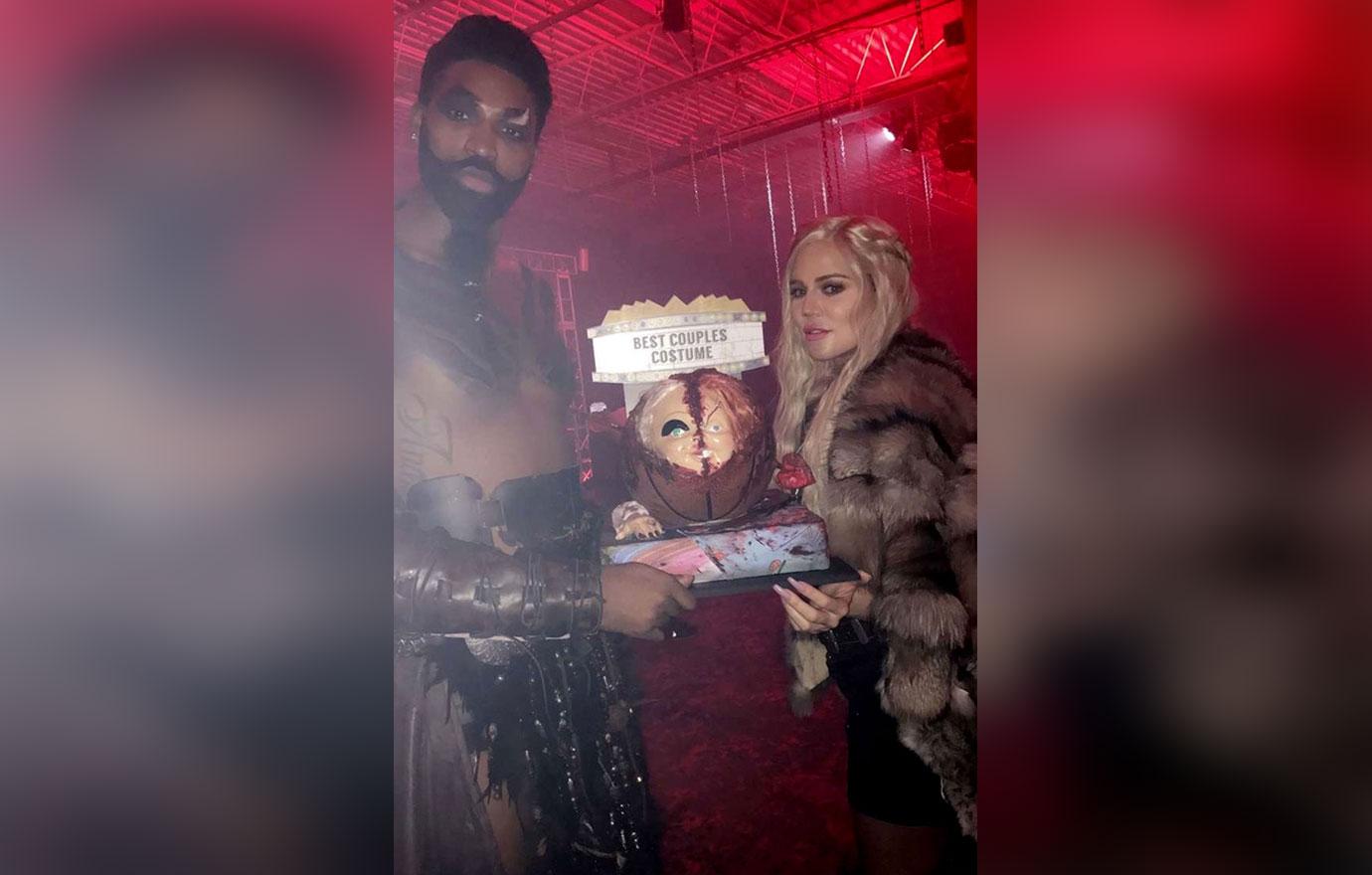 The happy couple won "Best Couples Costume" when the celebs dressed up as Khaleesi and Khal Drogo from Game of the Thrones! They celebrated the festivities with the NFL player's Cleveland Cavaliers teammates. Khloe, 33, looked stunning in her blonde do, while Tristan, 26, looked hunky as ever in his GOT outfit. The reality star took a photo of her man, captioning it "That's Daddy" amid rumors the couple is expecting their first child!
Article continues below advertisement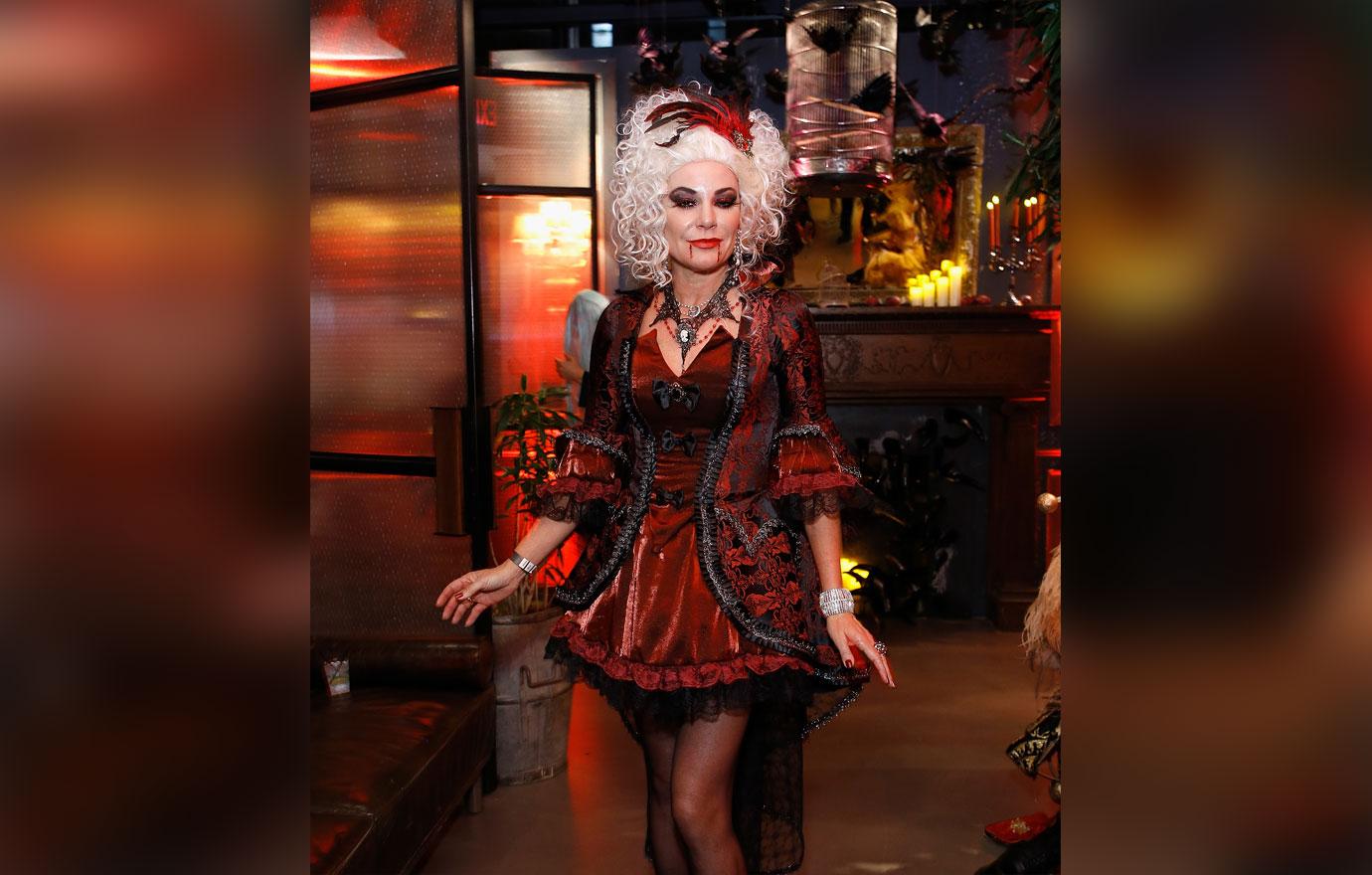 The newly divorced Real Housewives Of New York City star went as a scary version of her former self: a creepy countess! Luann, 52, and BFF Dita Von Teese, 45, threw a major A-lister Halloween bash this weekend in NYC, which fans are guessing was not filmed for the reality show.
The Live! with Kelly and Ryan hosts won Halloween by a mile! Kelly, 47, and Ryan, 42, surely did not disappoint when it came to their hilarious costumes. The talk show duo showed a string of bizarre looks ranging from The Kardashians to Stranger Things stars to Guardians Of The Galaxy super heroes!
Article continues below advertisement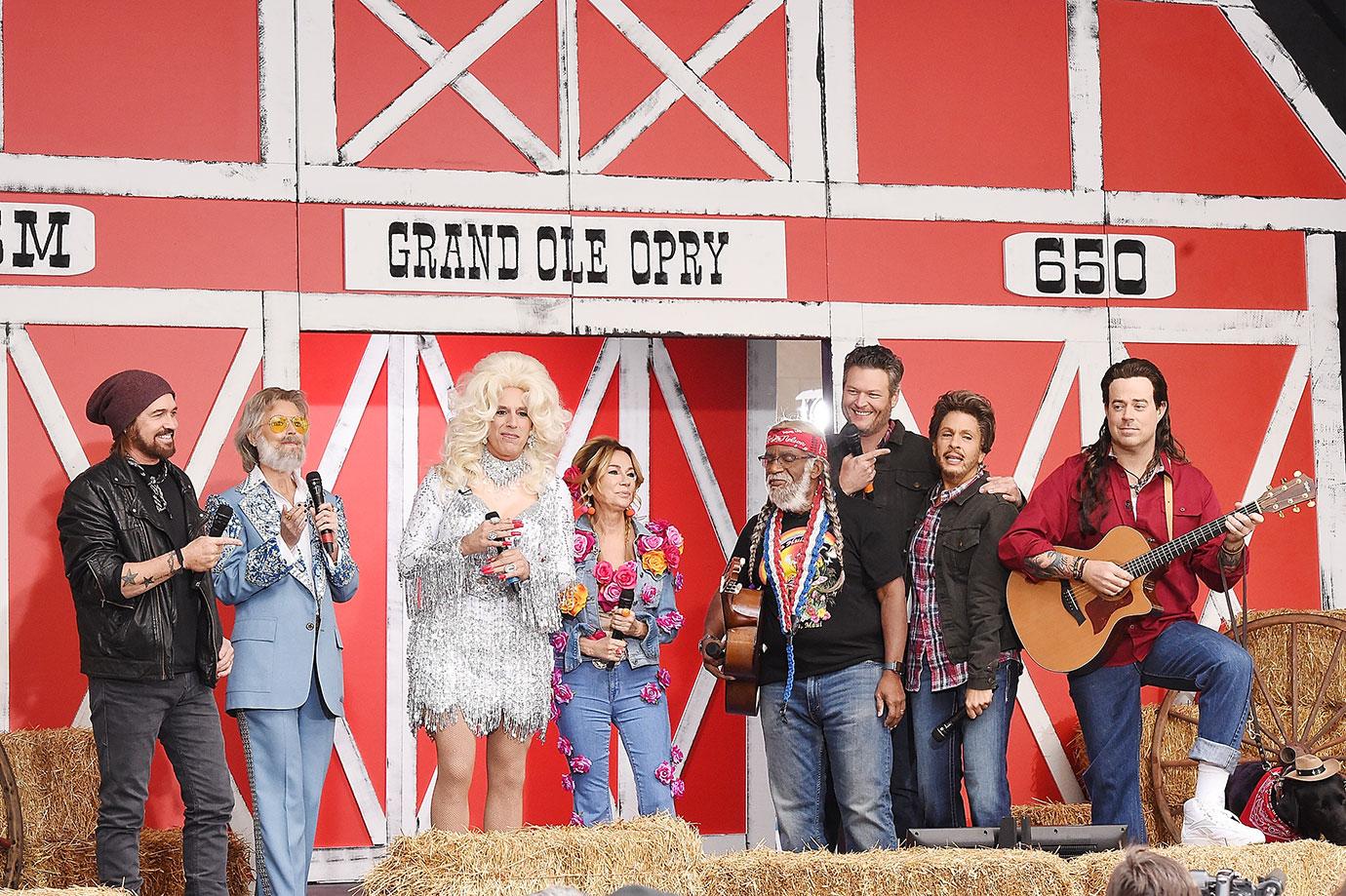 The talk show cast went all out this year to celebrate the spooky Holiday! On stage, Carson Daly, 44, dressed and performed as Billy Ray Cyrus, 56. Kathie Lee Gifford, 64, giggled and swerves in a Voice chair as Miley Cyrus, 24. Al Roker, 63, was Willie Nelson, 84, and Hoda Kotb, 53, nailed it as country star Blake Shelton, 41. Megyn Kelly, 46, went as Shania Twain, 52, and joked "Every shred of my dignity is gone," before the icon herself showed up to greet her.
The High School Musical star and her longtime boyfriend hosted a Hollywood Halloween party filled with costars, A-listers and friends. Vanessa, 28, and Austin, 26, wore matching Freak Show costumes an looked sultry in black ad white ensembles. Vanessa's BFF and former co-star Ashley Tisdale, 32, looked gorgeous in her Sia-inspired look.
Article continues below advertisement
How I Met Your Mother star Neil, 44, and his husband David Burtka, 42, killed their family costumes once again this year. The duo – along with twin daughters Gideon Scott and Harper Grace, 7 – dressed up as circus freaks for the scary holiday. "Hurry, hurry! Step right up and behold the Burtka-Harris Halloween Carnival of Curiosities!" wrote Neil on Instagram after sharing the photo of him and his family.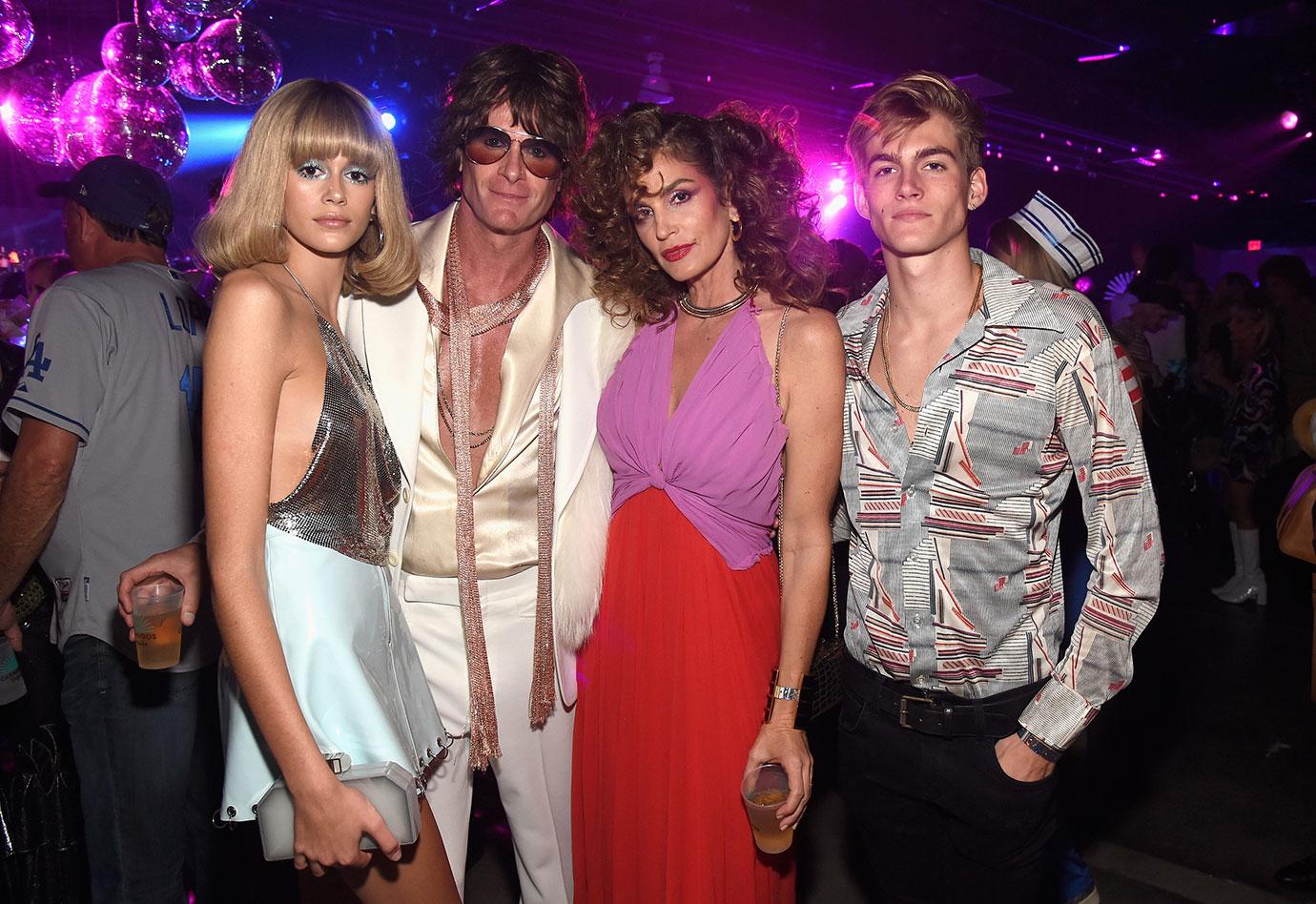 George Clooney, 56, and Rande Gerber's Halloween party was one for the ages. The former male model and his gorgeous wife showed up at the event in head-to-toe '70s fashion. Amal Clooney, 39, arrived in a similar retro outfit at her baby-daddy's Casamigos-sponsored bash. Kim Kardashian and BFF Jonathan Cheban, 43, were among the guests of honor. Rande, 55, and Cindy, 51, were also joined by their beautiful kids Kaia and Presley, who looked fabulous in their own '70s outfits.
Article continues below advertisement
Show host and beloved comedian Ellen DeGeneres, 59, dressed up as the lost Kardashian sister for this year's Halloween. She went on stage in a leopard-print body suit, long blonde hair and a massive baby bump! She was even joined by Kendall Jenner, 20, and Kourtney Kardashian – who as RadarOnline.com readers know, are the only two sisters who are not currently expecting a baby!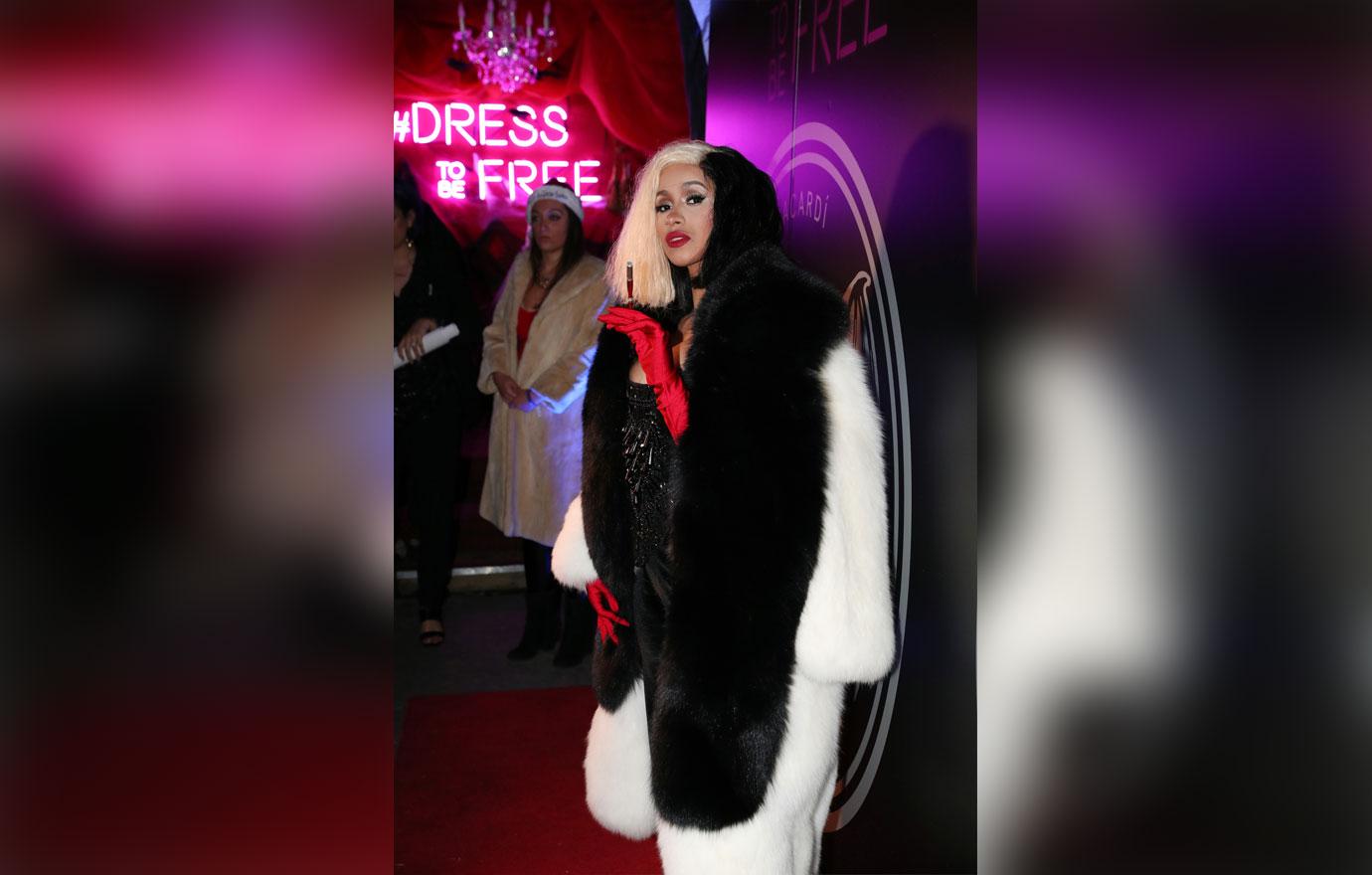 The 25-year-old singer killed her costume as the evil-yet-fashionable Cruella De Vil. The fierce star even posed with her own Dalmatian for the Halloween photo op. Could she be any cooler?
Article continues below advertisement
As RadarOnline.com previously reported, The Bachelorette's Wells Adams, 33, is currently "hanging out" with gorgeous actress Sarah, 26 – and the two could not be any cuter! The dup dressed up as kids from popular series Stranger Things, and captioned their sweet Halloween photo, "#strangerthings have happened."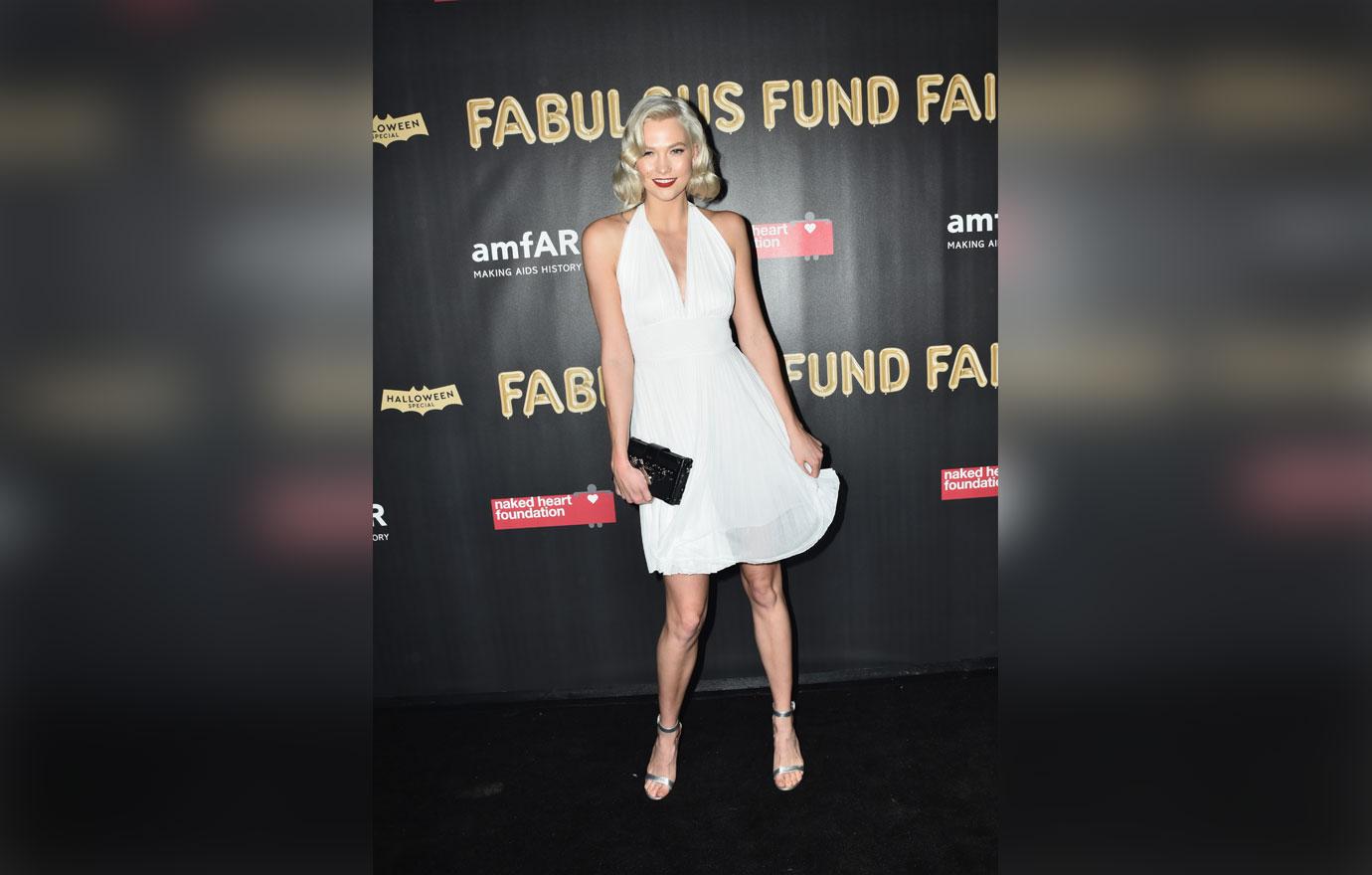 The always-classy supermodel went for a sweet and chic costume this year: Marilyn Monroe! Kloss, 25, glowed in her pretty white ensemble as she partied the night away with her closest BFFs.
Article continues below advertisement
The Real Housewives of Atlanta star and her longtime hubby paid tribute to recently-deceased legend Hugh Hefner with their matching halloween costumes. Kim, 39, looked sexy as a Playboy bunny while Kroy, 32, looked handsome in Hef's iconic red robe.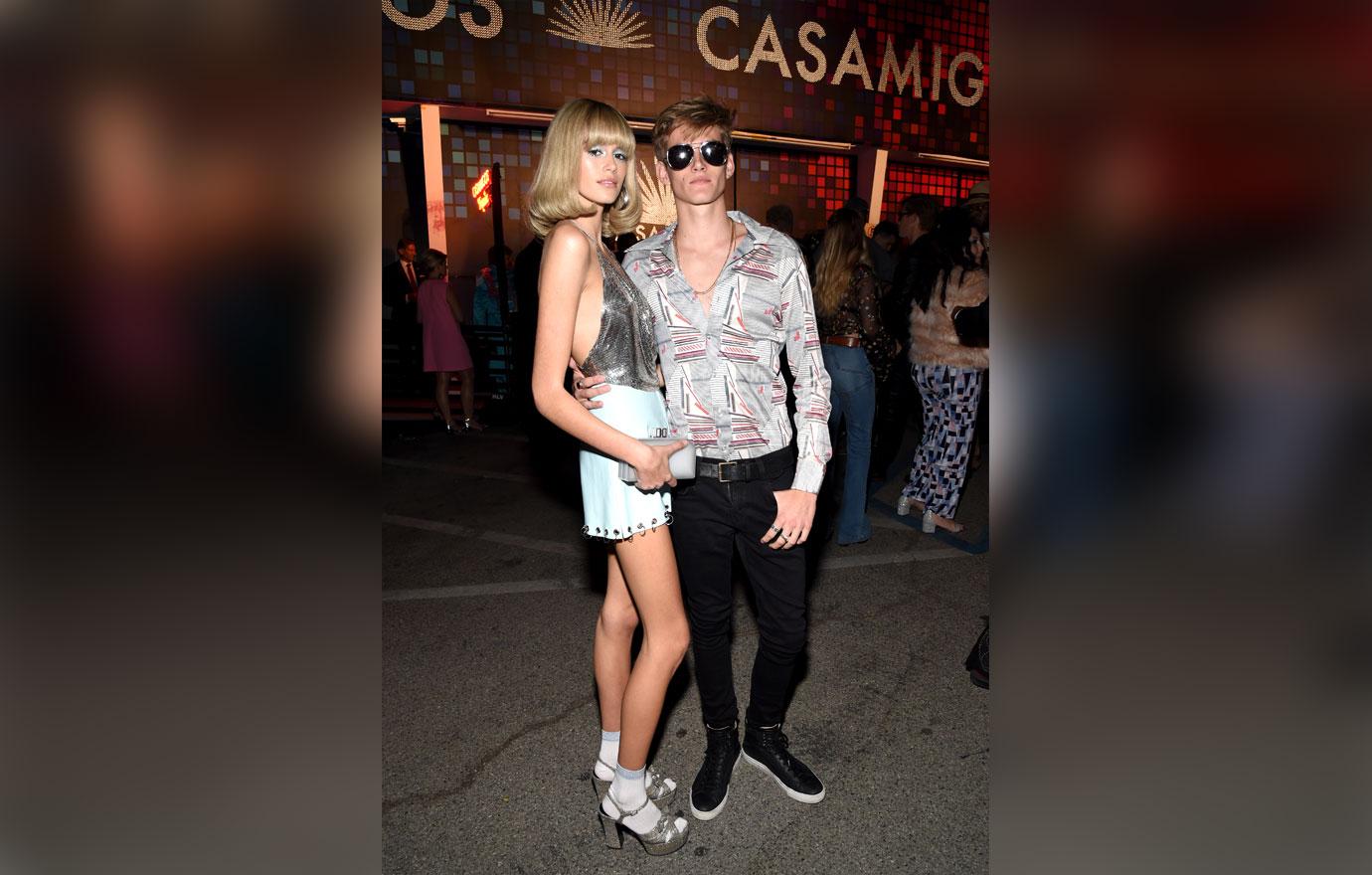 The supermodel brother-sister duo partied with their famous parents at George Clooney and Rande Gerber's Casamigos bash. Kaia, 16, stunned in a shot blonde wig and mini skirt, while Presley, 18, sported a cool old-school duo like his father's.
Article continues below advertisement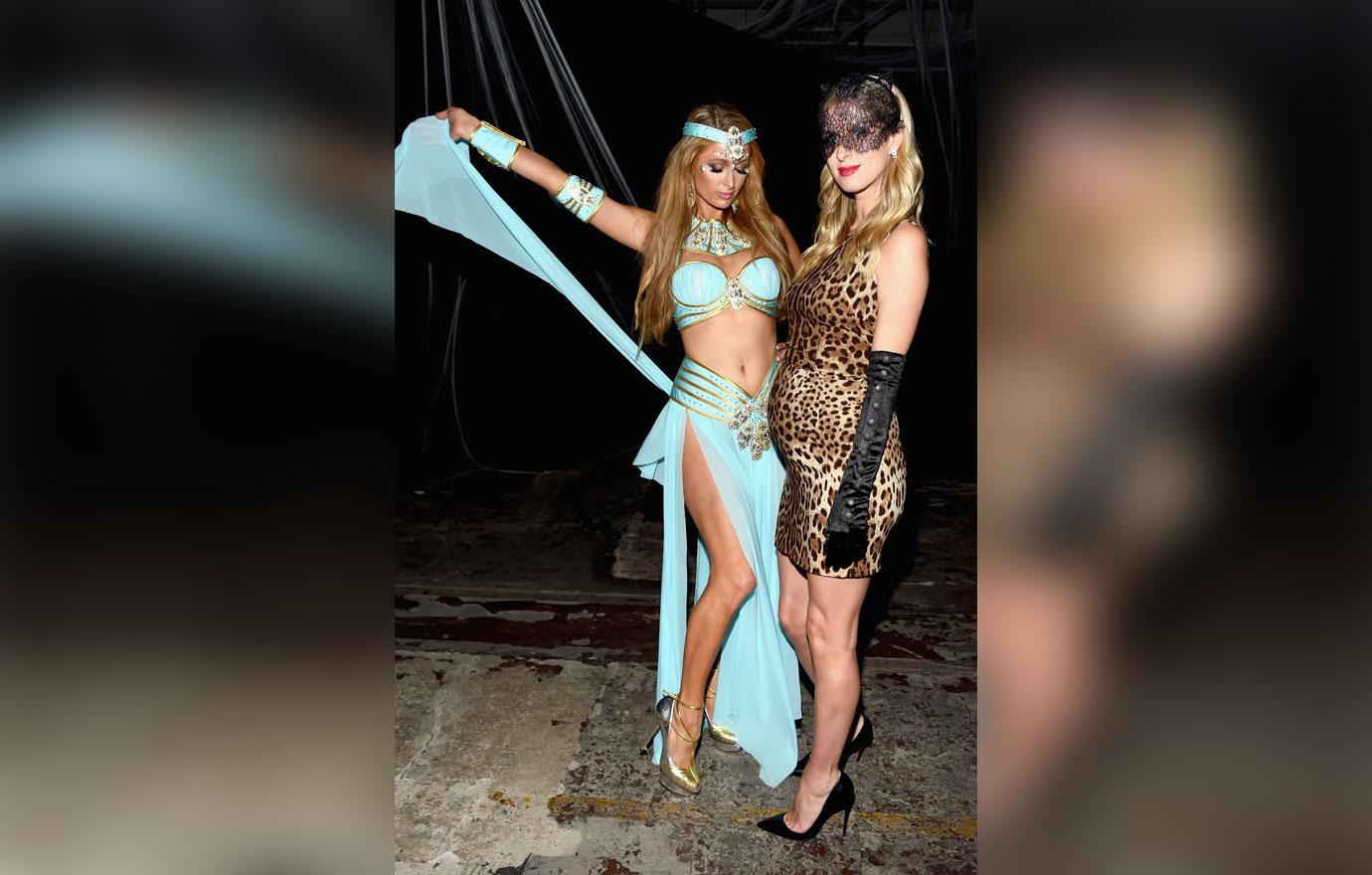 The hotel heiress and her little brother showed off their sexy bodies at the amfAR Halloween bash this Saturday! Paris, 36, looked sweet and sultry in a baby blue Cleopatra costume while pregnant Nicky, 34, dressed as a fierce cat. Could they be any more different?
Adam Levine's pregnant supermodel wife dressed up as a hot skeleton – with a tiny skeleton dancing in her belly! Prinsloo, 28, shared snaps of her partying with her model friends on social media, as well as some sexy shots of her shirtless hubby.
Article continues below advertisement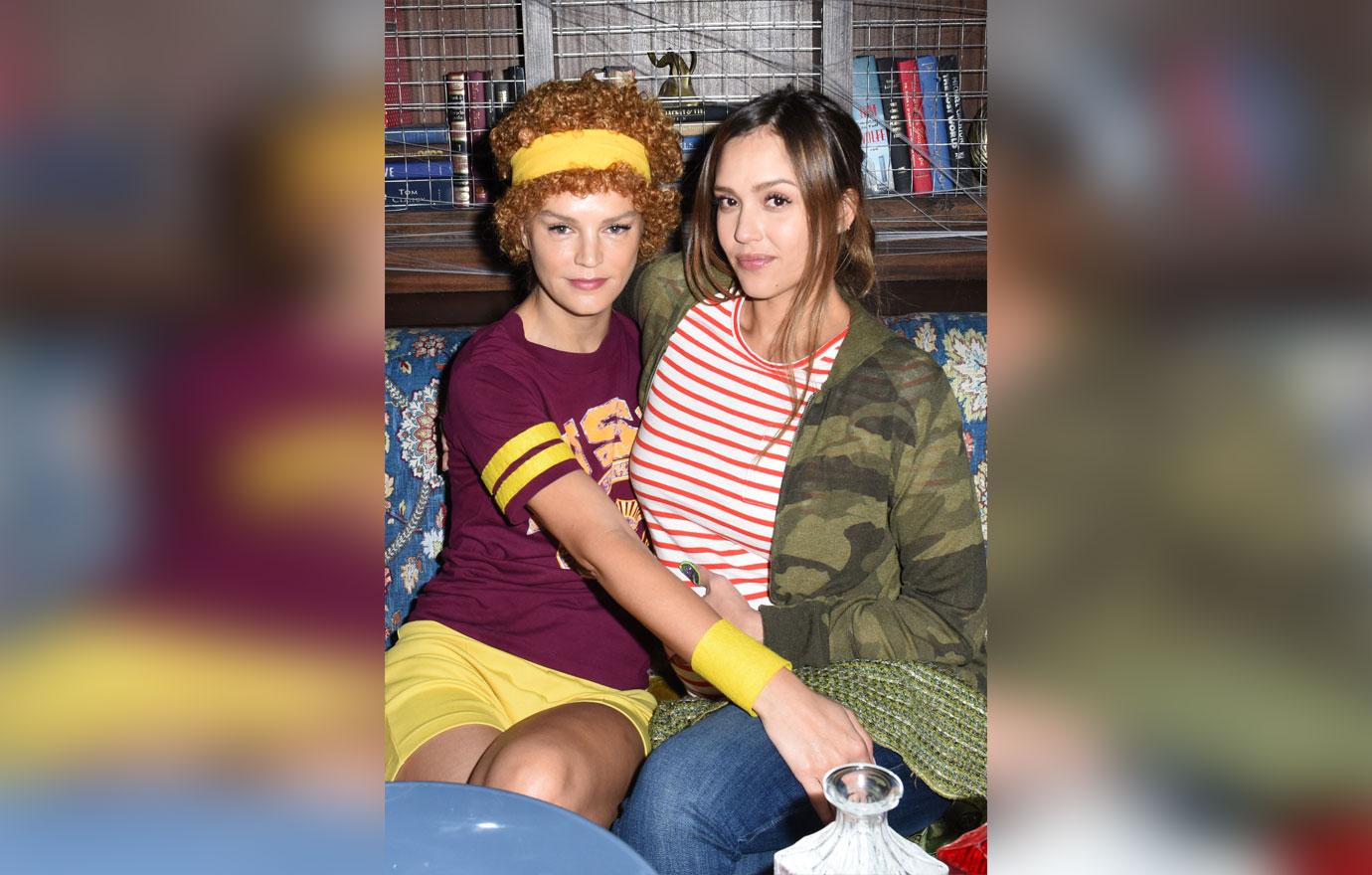 The model and her actress BFF dressed up as the main characters from Juno for the amfAR Halloween party! Alba, 36, and her beautiful pal have long been known for their creative costumes, but seeing as this year the star sported a growing baby bump, the movie reference was extra special.
The "Hello" singer can do no wrong, but this year, her costume confused fans all around the world! Adele, 29, posted a rare Instagram photo of herself dressed in a glittery green gown with Chinese dragon trim at the bottom. No one seemed to get the reference, and fans simply assumed she meant to hint her comeback to the stage. "Happy Early Halloween & happy Birthday Gorgeous," she captioned the cryptic post.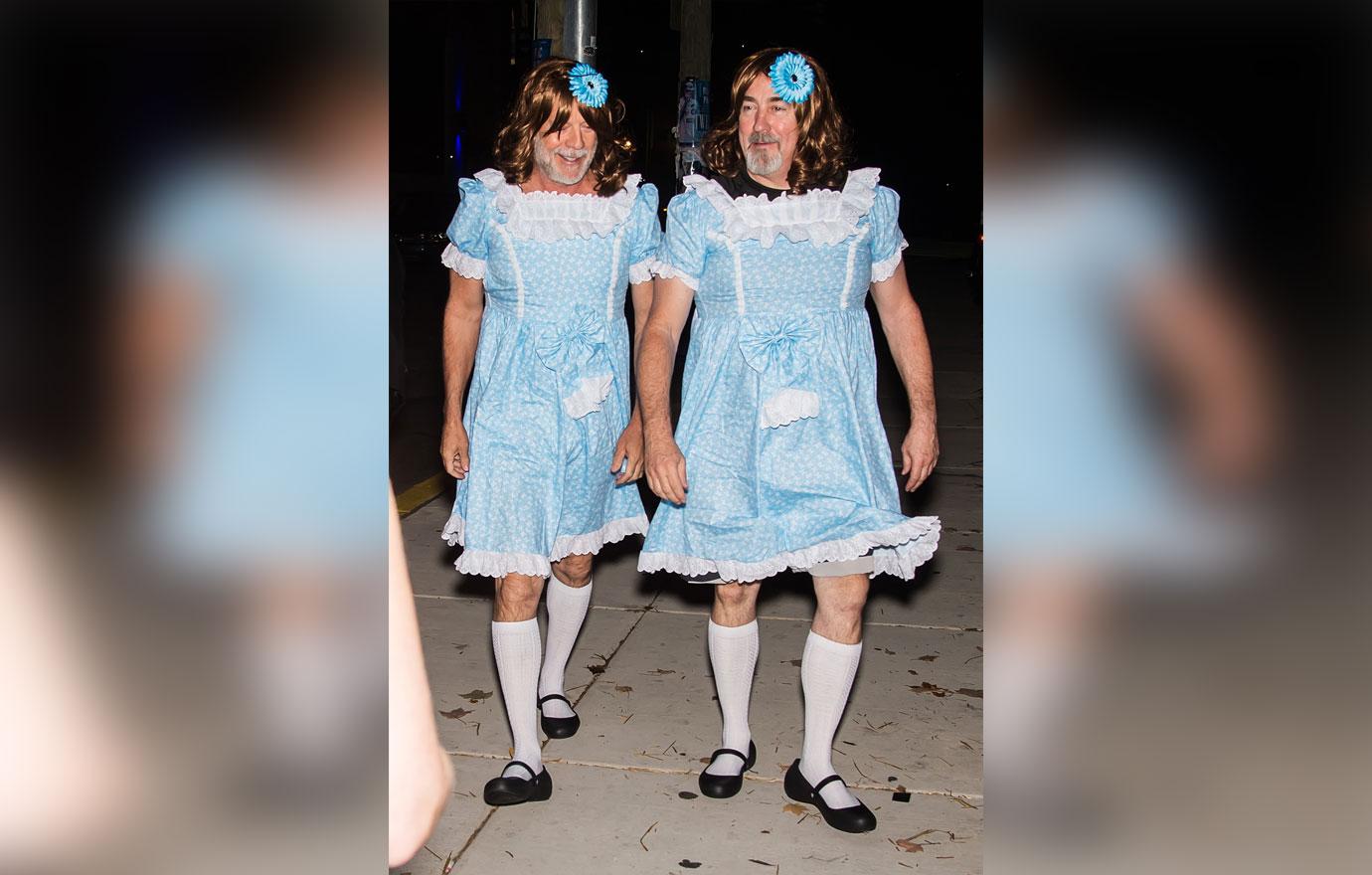 The action hero actor and his assistant/BFF brought out tears of laughter in scared and amused fans with their chilling Halloween costume. The duo went as The Shining's creepy twins for an appearance at director M. Night Shyamalan's Halloween party in Philadelphia. Who knew Willis, 62, had it in him? We pay for juicy info! Do you have a story for RadarOnline.com? Email us at tips@radaronline.com, or call us at (866) ON-RADAR (667-2327) any time, day or night.