Celebrities' Sex Wish-Lists: Find Out Who Stars Want To Bed!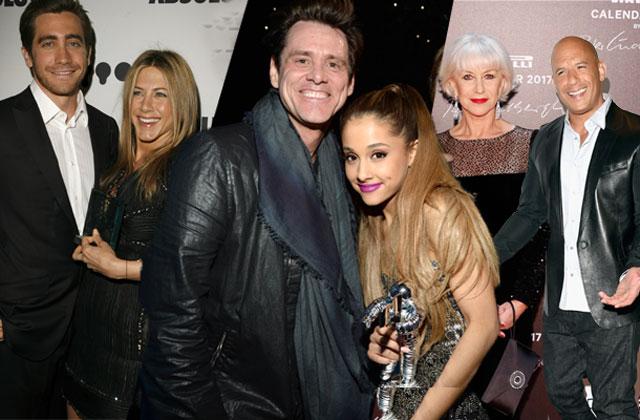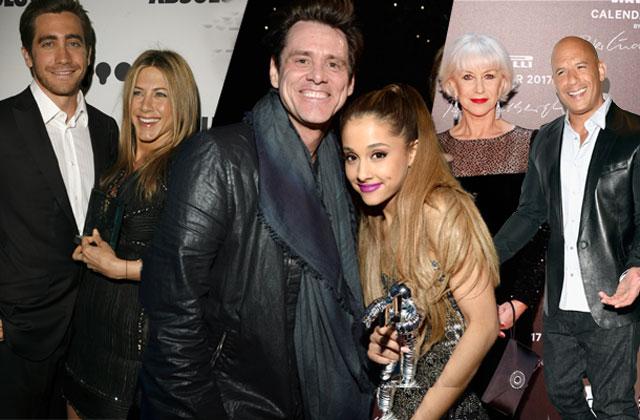 From Jake Gyllenhaal to Meryl Streep, find out who your favorite celebrities want to sleep with in Hollywood!
Article continues below advertisement
Late Night with Seth Meyers – Season 4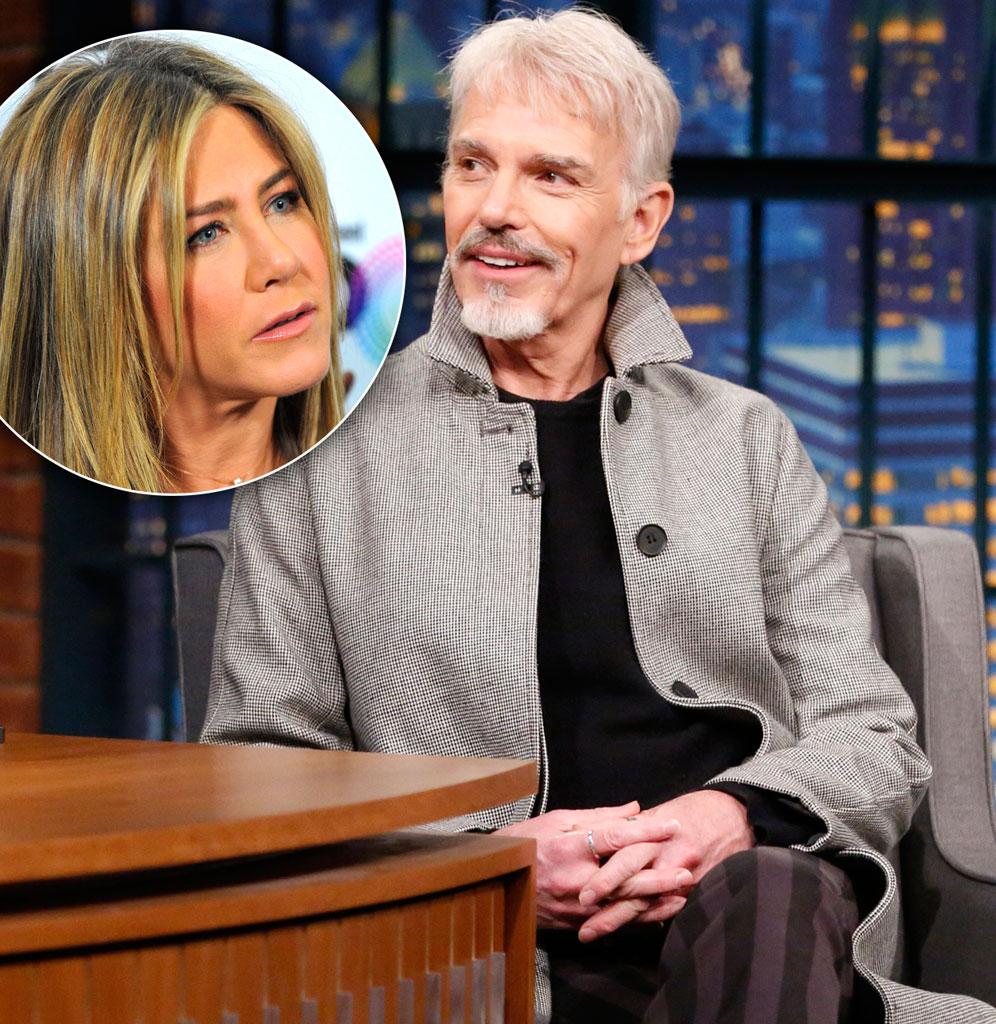 Billy Bob Thornton and Jennifer Aniston: Better watch your back, Justin! Seems like someone has had their eye on Jennifer Aniston for a long time now. Billy Bob Thornton, 61, revealed his affection for the Friends veteran after the 72nd Annual Golden Globe Awards on Sunday, Jan. 11. "Jennifer Aniston," the actor said. "Lifelong goal…" he added with a laugh. "That's all I'm saying." Pretty interesting considering Thornton was once married to Angelina Jolie, who famously moved on to Aniston's ex husband, Brad Pitt.
The Tonight Show Starring Jimmy Fallon – Season 4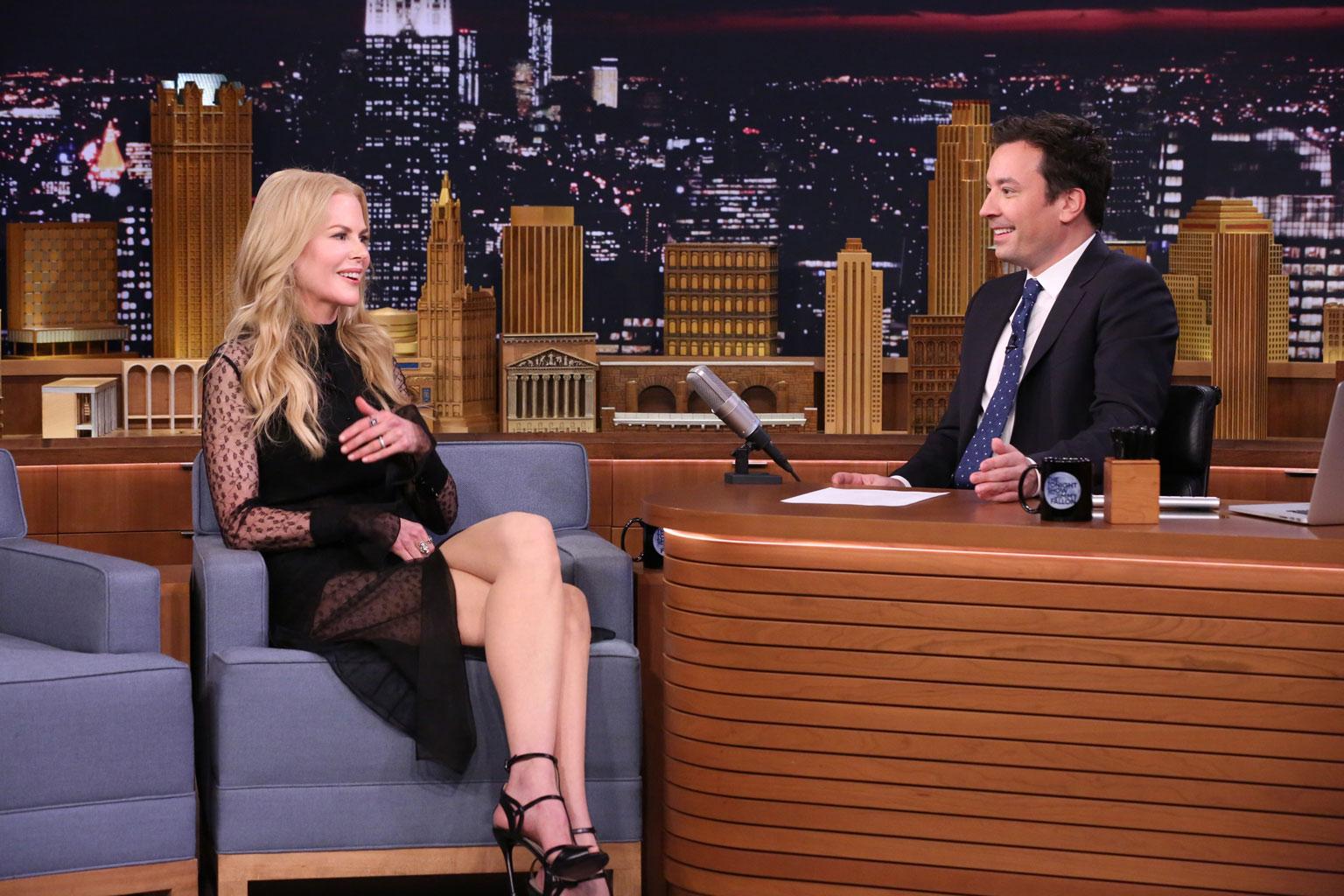 Nicole Kidman and Jimmy Fallon: Nicole Kidman dropped a huge bomb on Jimmy Fallon during a live interview on The Tonight Show, revealing that when they first met in the early 2000s, she had a huge crush on him. Unfortunately, Jimmy didn't picked up what she was throwing down and never made a move. Oops! Now, they're married to other people.
Article continues below advertisement
2016 Toronto International Film Festival – "Colossal" Premiere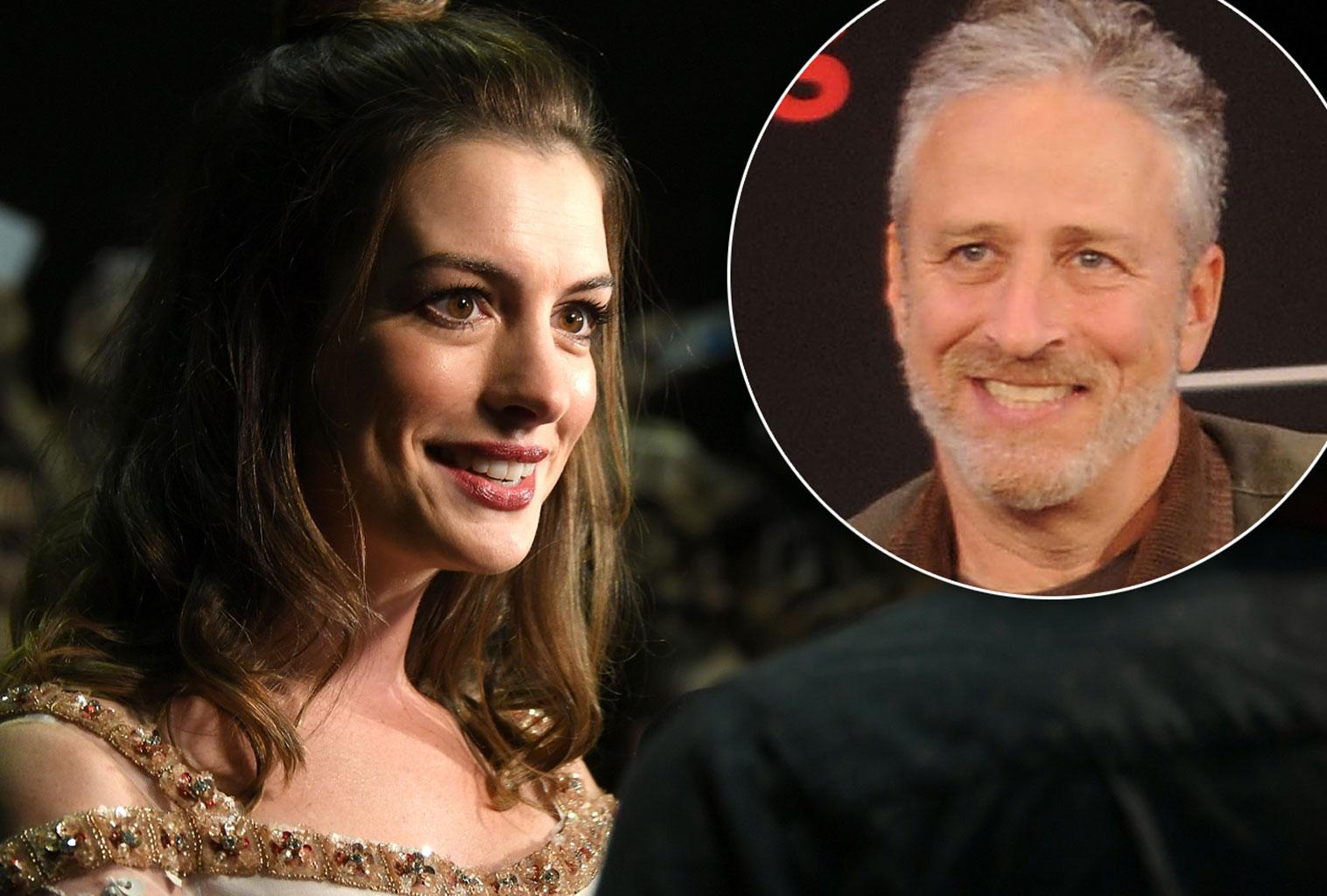 Anne Hathaway and Jon Stewart: During her first visit to The Daily Show in 2008, Anne Hathaway started blushing immediately, confessing that she had a huge thing for host Jon Stewart. In response, Stewart called himself old and "decrepit," a bashful brush-off.
Article continues below advertisement
2014 MTV Video Music Awards – Backstage & Audience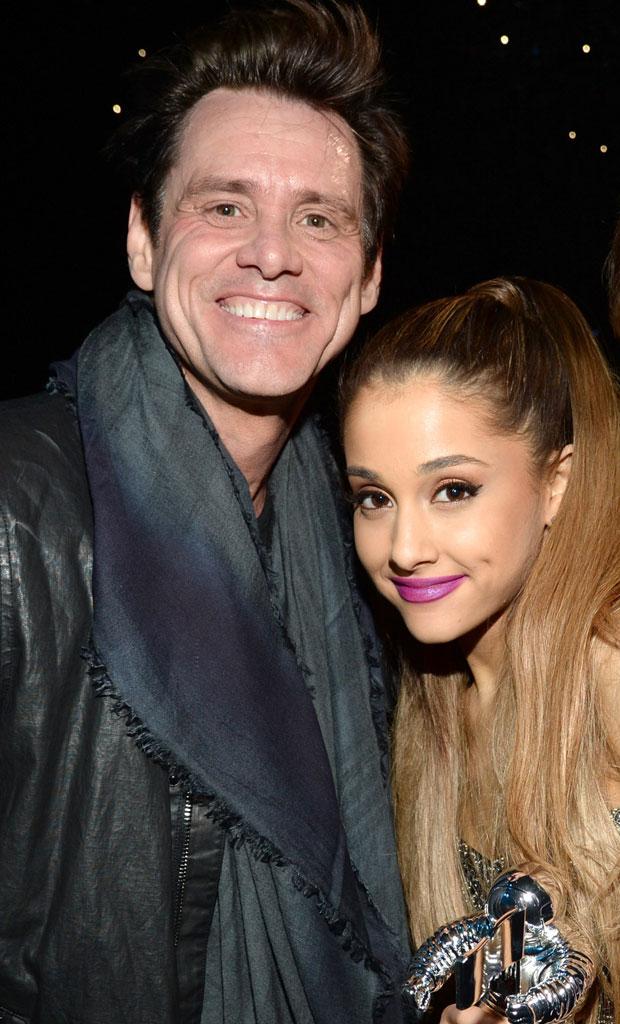 Ariana Grande and Jim Carrey: Ariana Grande called Jim Carrey her "childhood crush," but that may be underselling it. When she actually met the comedian in April 2014, the singer actually broke down into tears.
Article continues below advertisement
18th Annual GLAAD Media Awards – Los Angeles – Backstage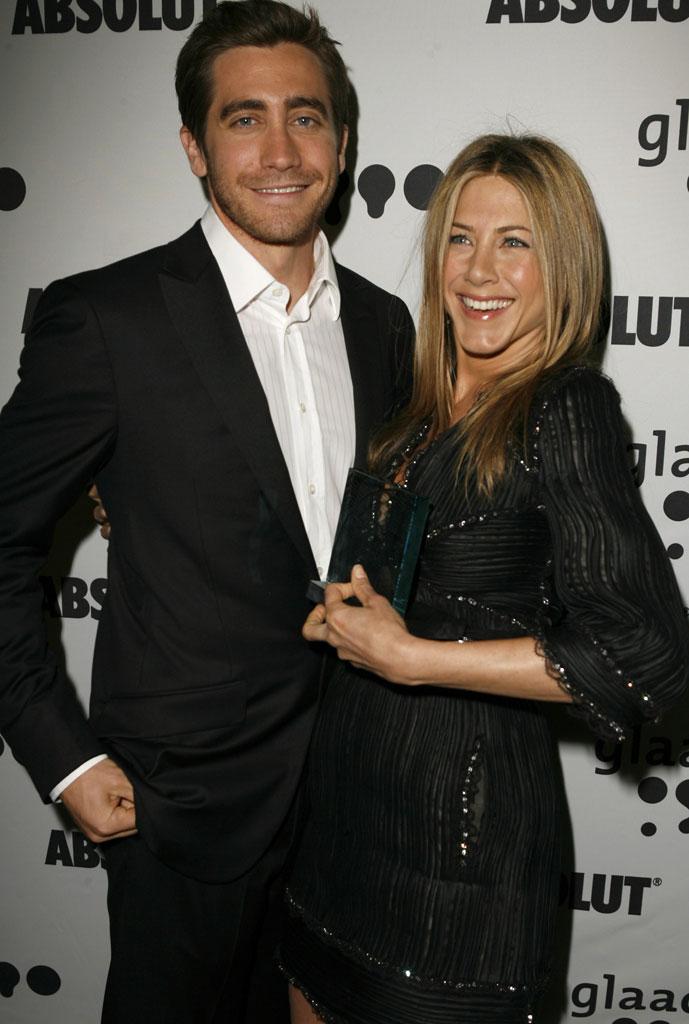 Jake Gyllenhaal and Jennifer Aniston: Another Jennifer Aniston fan! Jake Gyllenhaal starred alongside the Friends veteran in 2002's The Good Girl. During an interview in April 2016, the actor admitted that it was difficult to keep his — erm — feelings at bay during filming. "I will say, I had a crush on her for years," he said, "And working with her was not easy. I was — um, yeah. That's all I'm going to say. It was lovely. It wasn't hard, that's what I would say."
Article continues below advertisement
SCAD Presents 19th Annual Savannah Film Festival – Day 5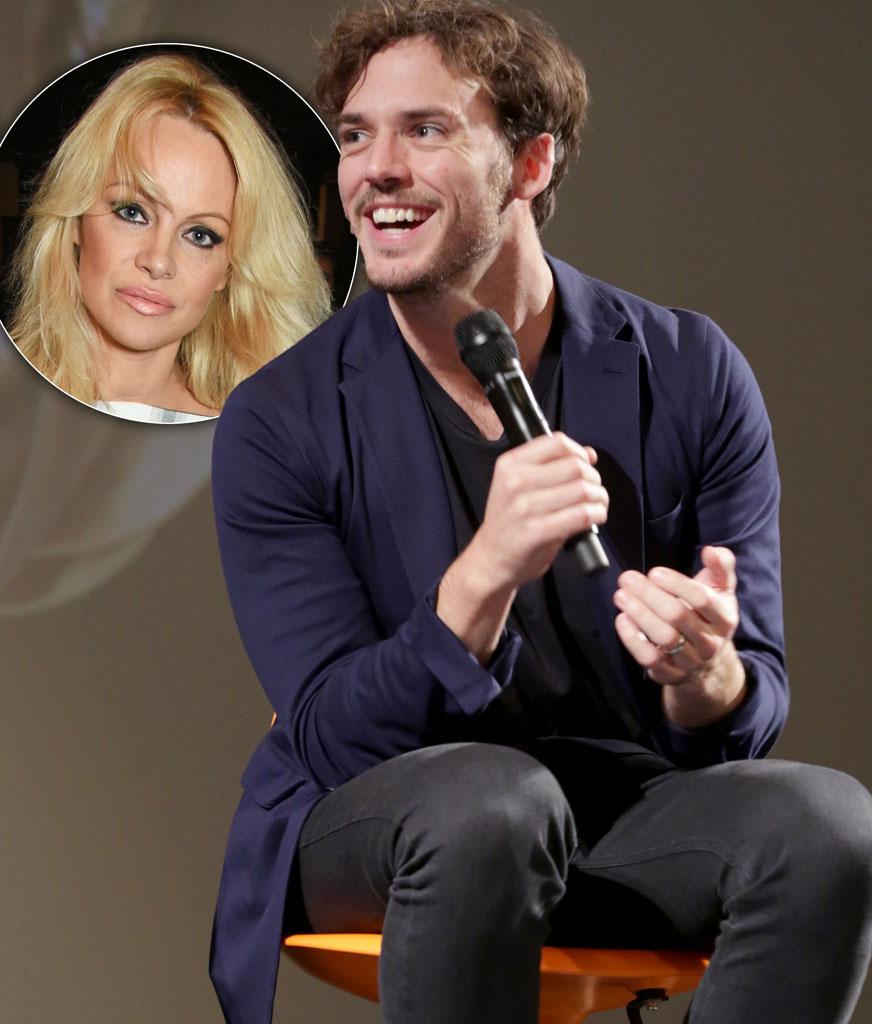 Sam Claflin and Pamela Anderson: The Hunger Games: Mockingjay — Part 1 star Sam Claflin revealed during a press tour that he not only used to "fangirl" over Pamela Anderson, he also "really appreciated" Baywatch. Yeah, no kidding! "I even had a framed photograph on my bedside table that I used to kiss every night," he added.
Article continues below advertisement
God's Love We Deliver, Golden Heart Awards – Inside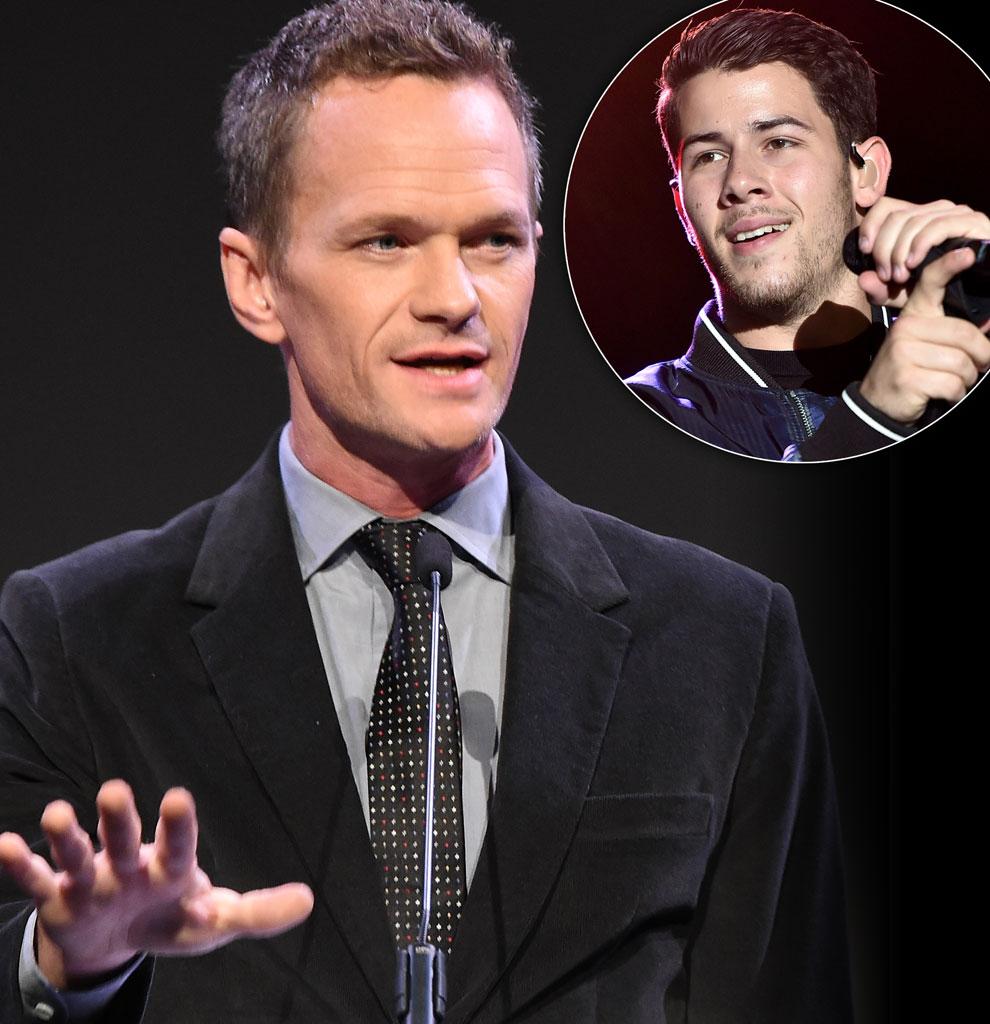 Neil Patrick Harris and Nick Jonas: Triple threat Neil Patrick Harris confessed on The Wendy Williams Show that Nick Jonas is sexy celebrity list, but their age difference was a little awkward for a while. "He was good-looking even before it was allowed to think he was good-looking," Neil said. "It was a bit of a problem; you had to wait until he turned 19 to 20. And then you were like, 'what is happening!'"
Article continues below advertisement
Tokyo International Film Festival 2016 – Opening Ceremony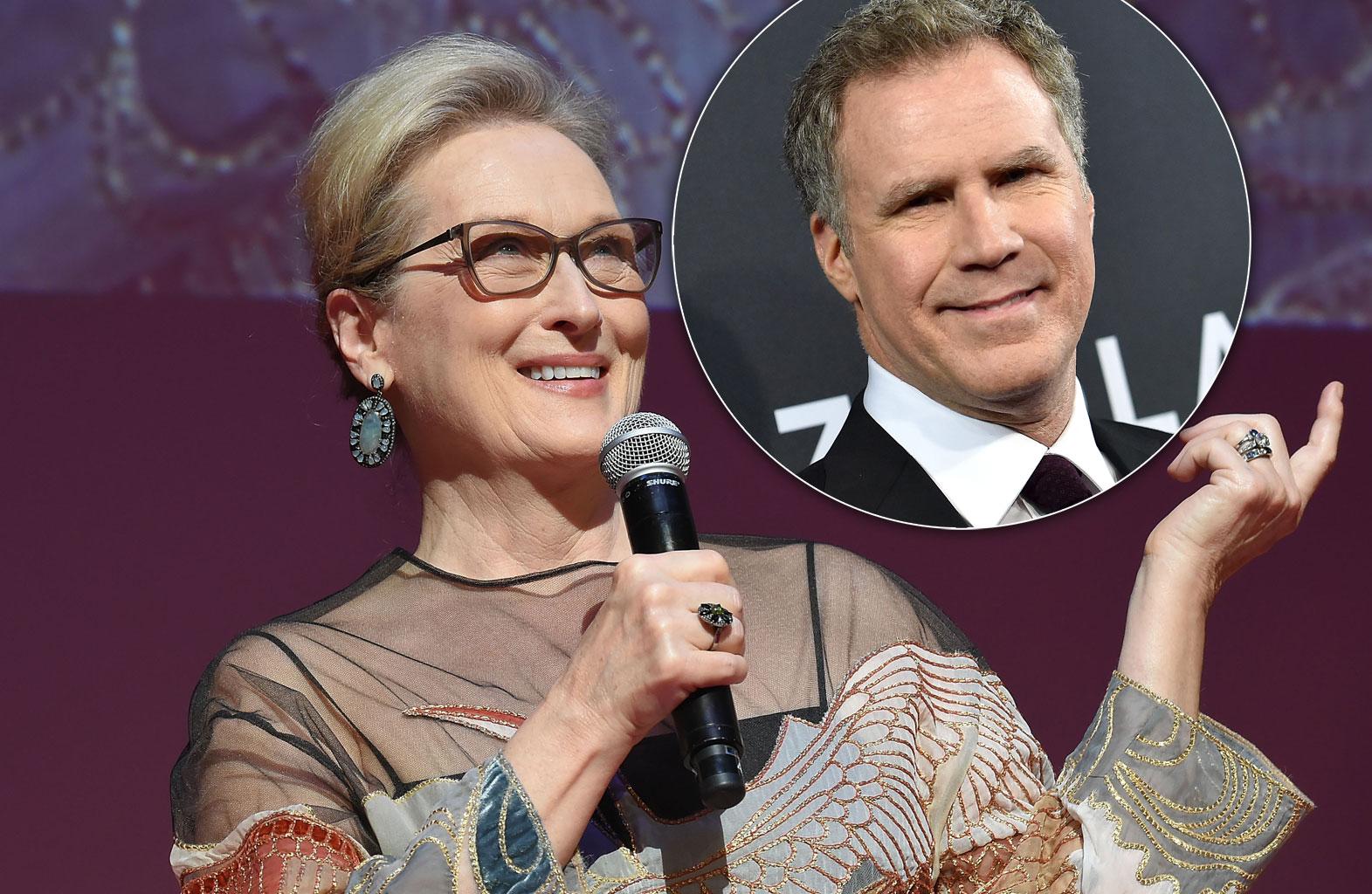 Meryl Streep and Will Ferrell: In a juicy interview with W Magazine last year, Meryl Streep revealed her affection for Will Ferrell: "The movie that makes me cry is Anchorman. I have the biggest crush on Will Ferrell. I love him in every film he does. I mean, Ryan Gosling could be my child. I'm not going to have a crush on a child. Will Ferrell is a man."
Article continues below advertisement
23rd Annual ELLE Women In Hollywood Awards – Show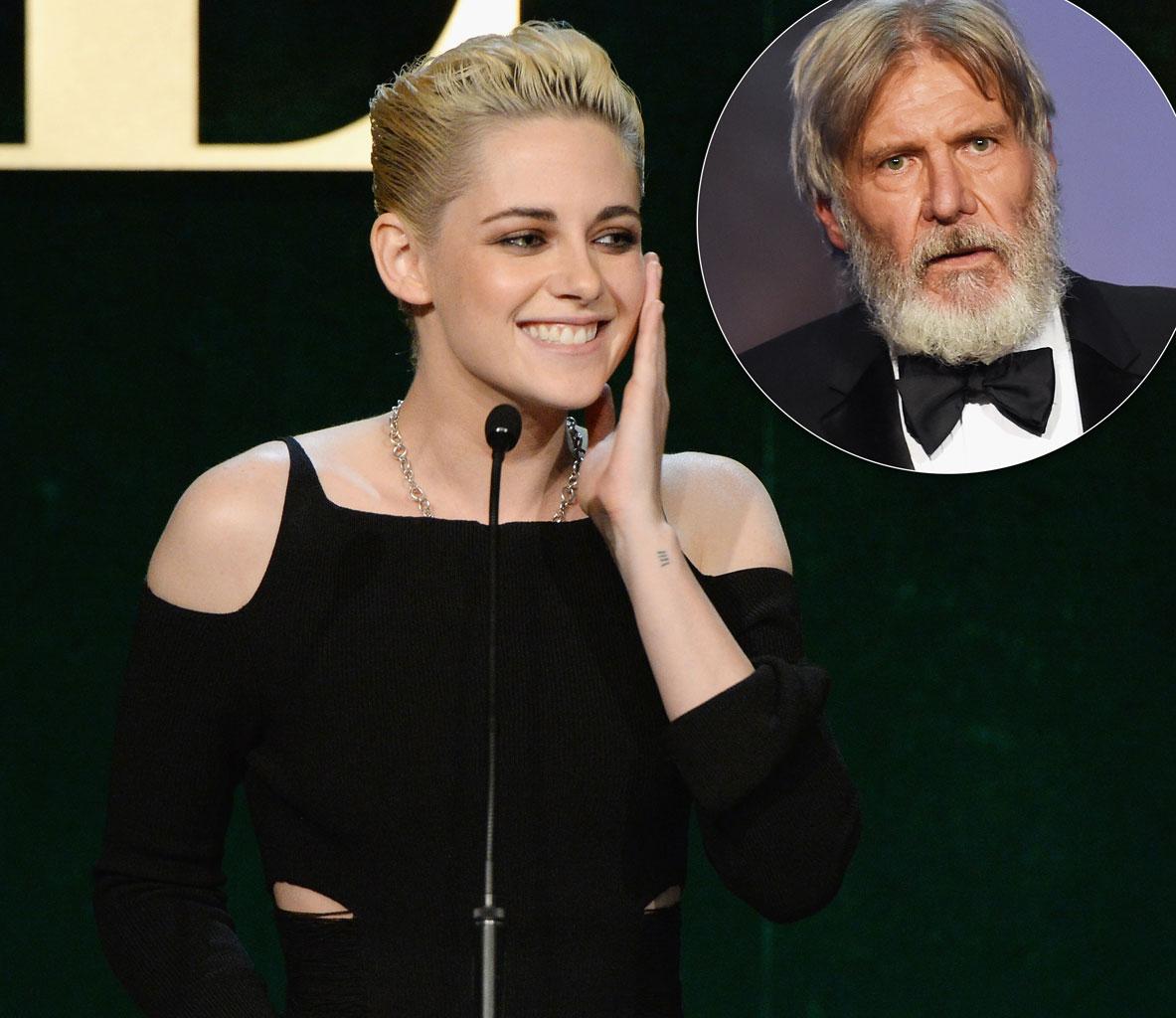 Kristen Stewart and Harrison Ford: Kristen Stewart's sexual preferences may be more in the lesbian realm in recent years, but she's still susceptible to the charms of Harrison Ford, admitting she had a "huge thing" for the Indiana Jones star.
Article continues below advertisement
"Pirelli Calendar 2017 by Peter Lindberg" : Photocall At La Cite Du Cinema In Saint Denis, near Paris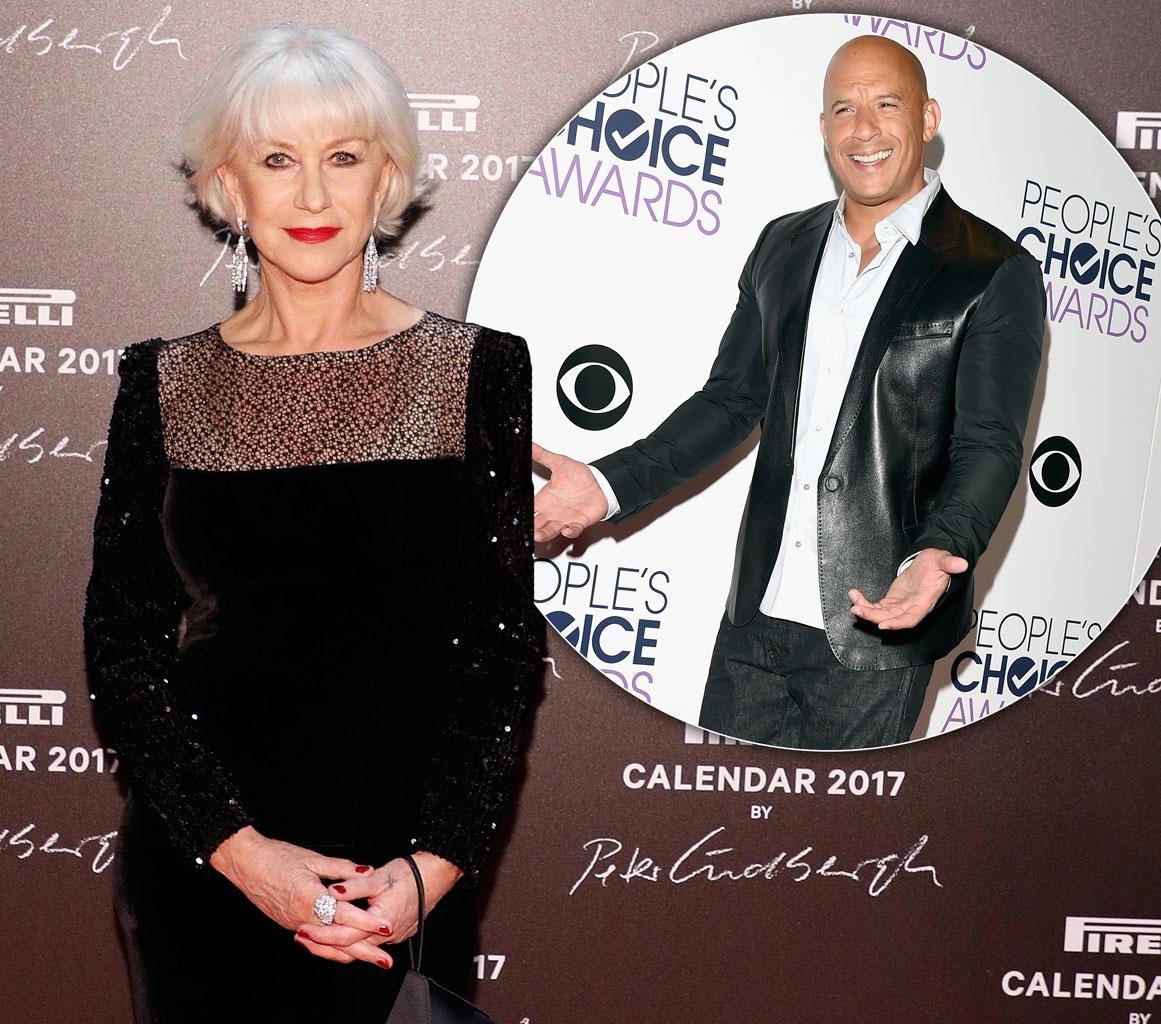 Helen Mirren and Vin Diesel: It's getting hot in here! Helen Mirren wasn't shy about her attraction to Vin Diesel. "It came from me watching him make a speech once at some ceremony. He was just so smart and so funny and so cool, and I just sort of fell a little bit in love with him right there and then. Vin, I love you. I love you, Vin. You don't know who I am, but I still love you," she said on Late Night With Seth Meyers.