Celebrities Ready For Halloween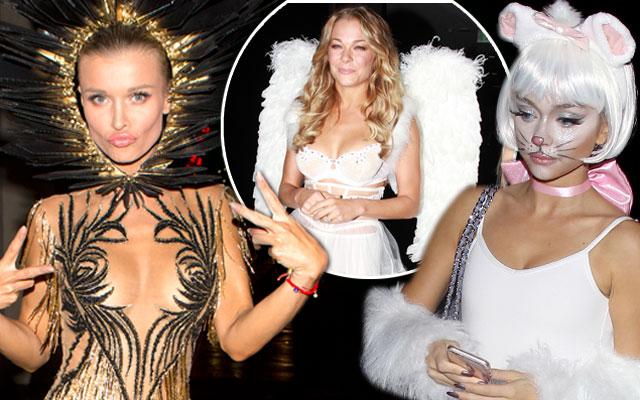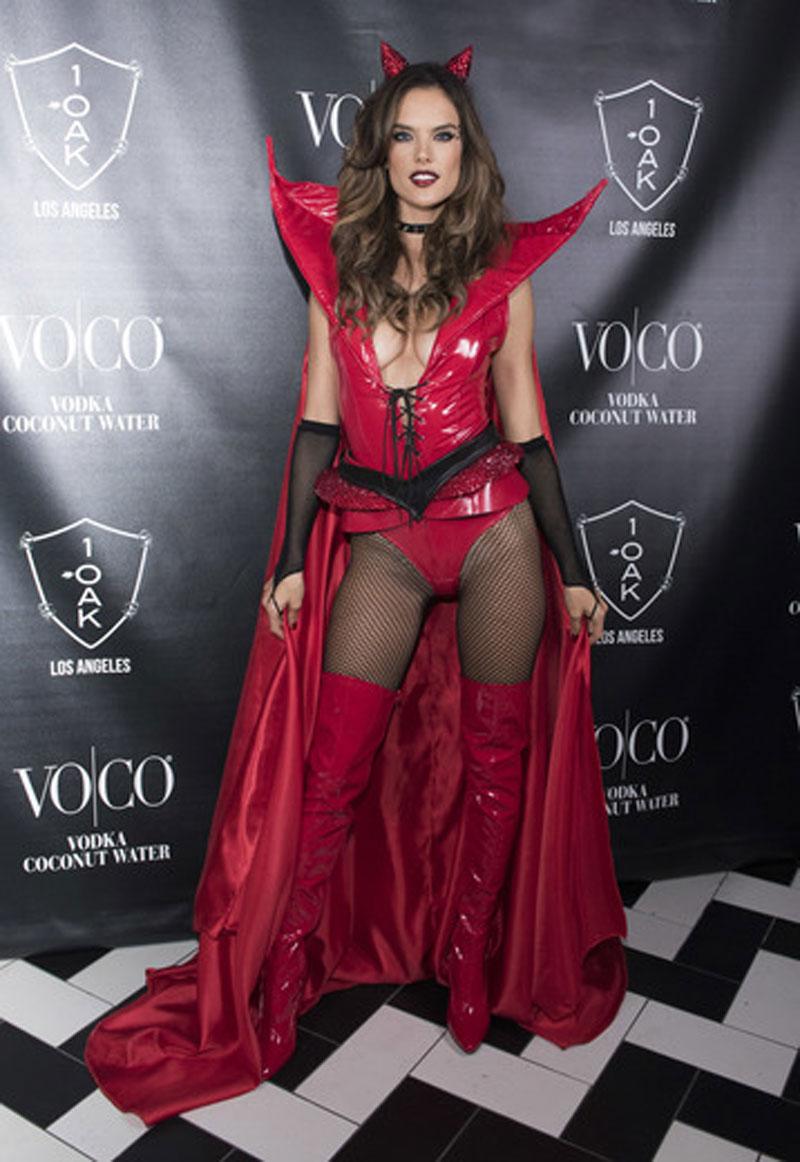 Celebrities came out to play on Halloween night for Alessandra Ambrosio's Heaven and Hell Halloween party presented by VO|CO at 1 OAK Los Angeles. The exclusive fete featured a hades theme at the downstairs bar and dance floor, as the top floor mimicked a transcendent heavenly atmosphere. Alessandra arrived dressed in full theme as a sexy devilish ghoul, sporting a long cape and knee high red boots. "Rich Kids of Beverly Hills" stars EJ Johnson and Dorothy Wang arrived together in sexy costumes and were spotted taking photos and dancing together all night long. Other notable attendees included Paris Hilton, Nathan Fillion, Krista Allen and Sebastian Stan.
Article continues below advertisement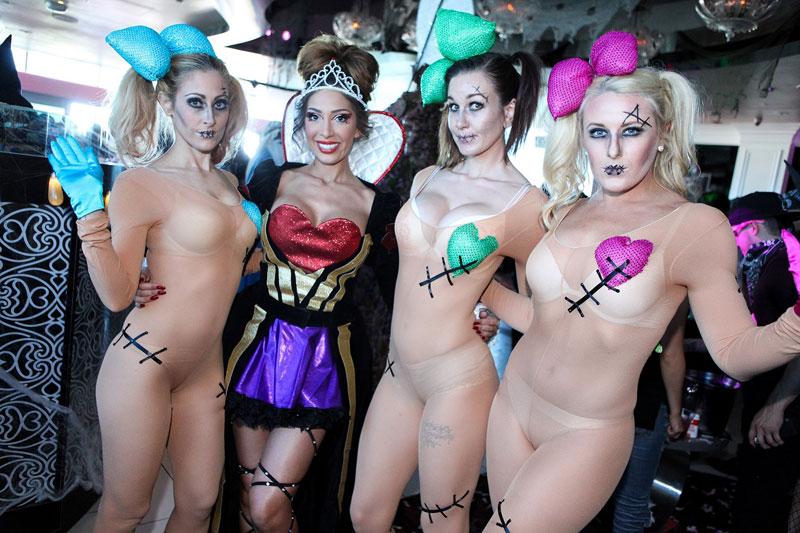 Reality TV personality, Farrah Abraham spent Halloween partying at Ghostbar Dayclub's annual "Day of the Killer Costumes" party inside Palms Casino Resort on Saturday, Oct. 31.
Abraham was all smiles, arriving to the packed costume party dressed as the Queen of Hearts. The MTV "Teen Mom OG" star spent the afternoon taking photos with fans whose over-the-top costumes she admired. The crowd went wild when Abraham jumped behind the DJ booth and began singing Big Sean's hit song, "I Don't F*** with You."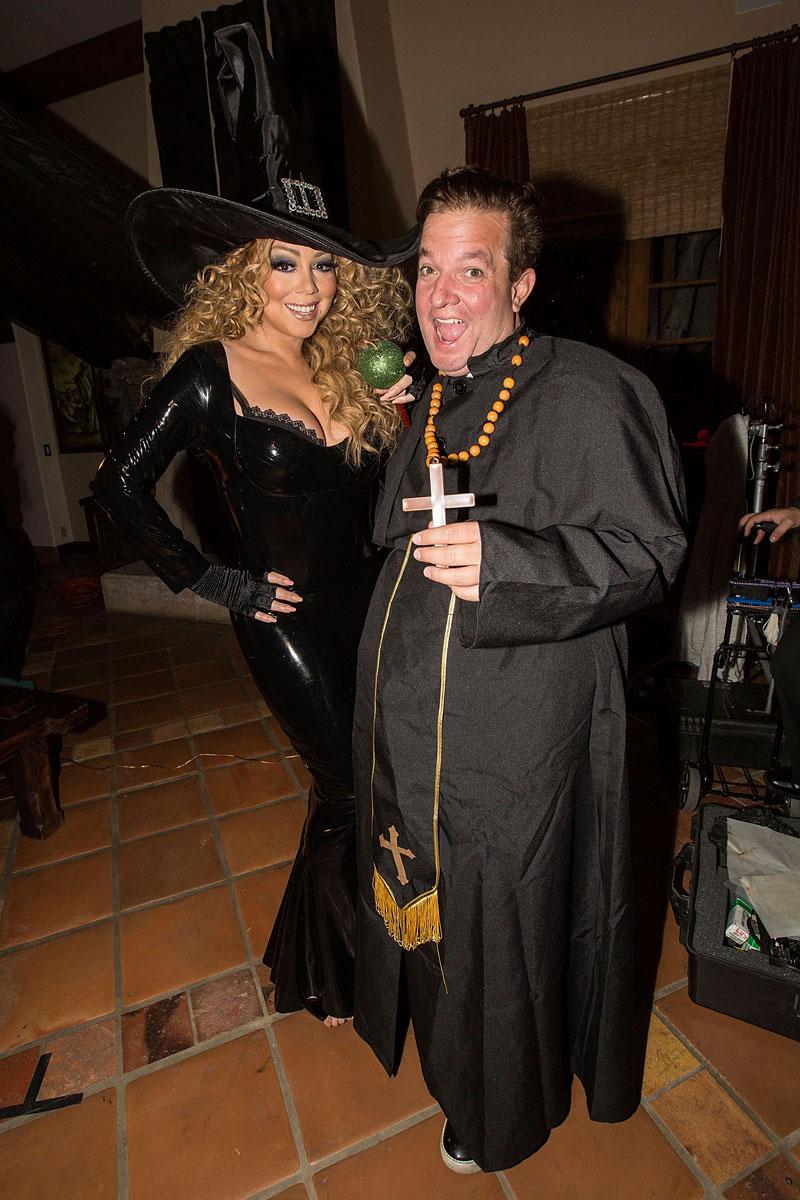 Musician Mariah Carey and Jeff Beacher appear at Mariah Carey's Festive Halloween Party at her Beverly Hills Airbnb home on October 31, 2015 in Los Angeles, California.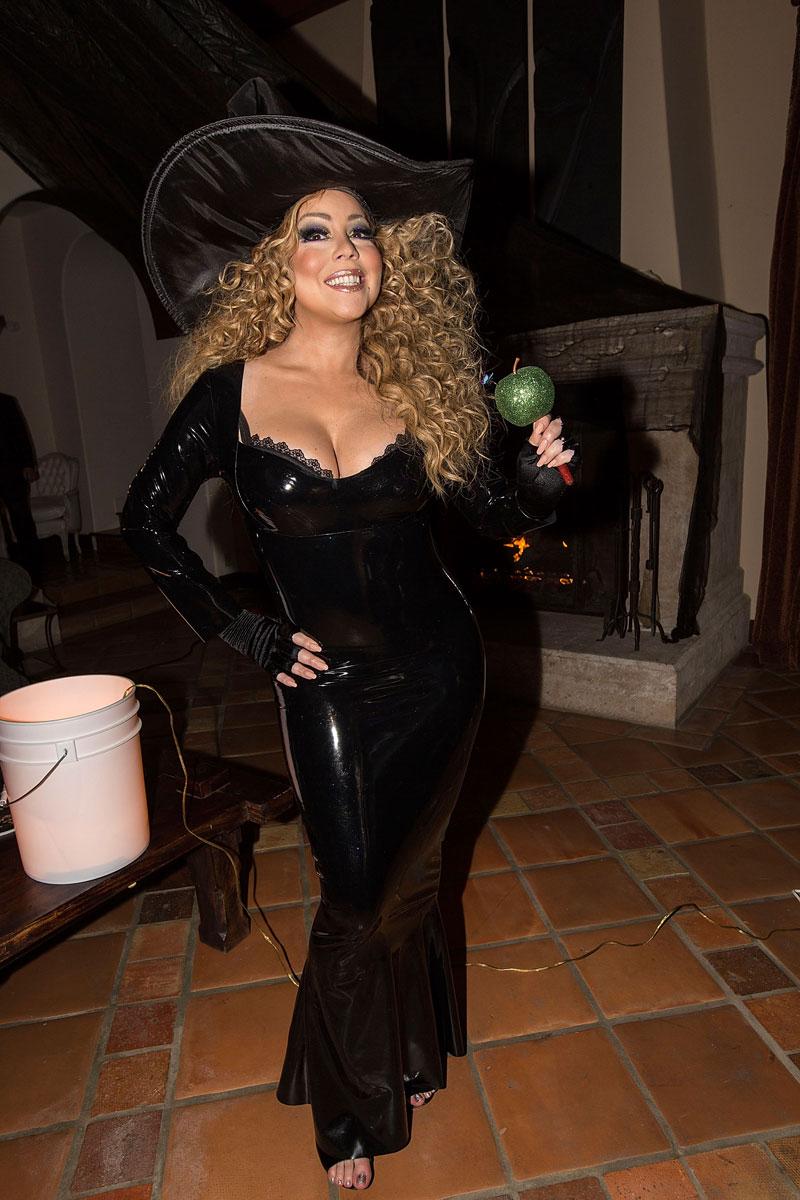 Musician Mariah Carey appears at Mariah Carey's Festive Halloween Party at her Beverly Hills Airbnb home on October 31, 2015 in Los Angeles, California.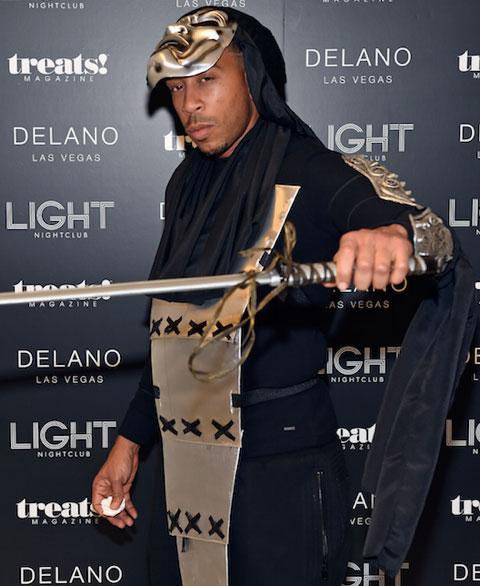 Ludacris hosts LIGHT Nightclub's Forbidden Ball hosted by Treats Magazine.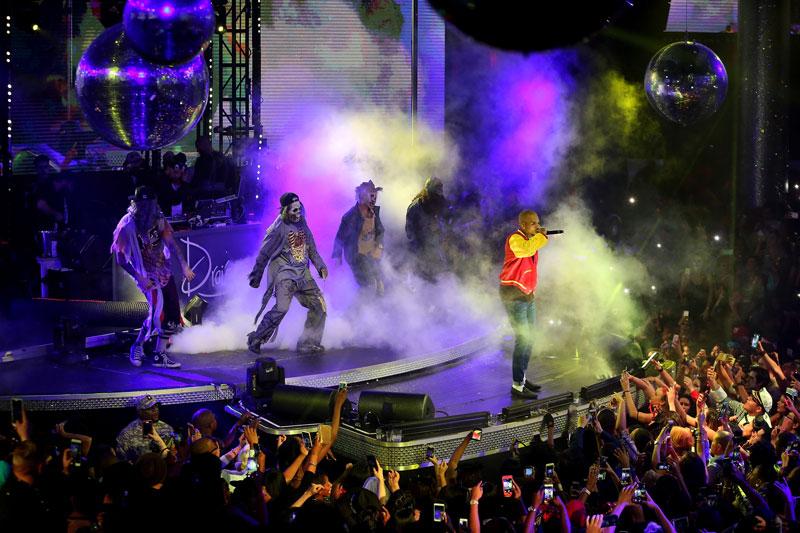 Grammy Award-winning hip-hop artist Chris Brown delivered a full-concert performance entitled "THRILLER," presented by legendary music producer Quincy Jones and Drai's LIVE, at the packed Drai's Nightclub at The Cromwell in Las Vegas. The resident artist took the rooftop venue by storm to serve up an hour-long performance complete with a chilling rendition of Michael Jackson's iconic hit "Thriller," as well as his own chart-topping singles like "Ayo" and "Deuces."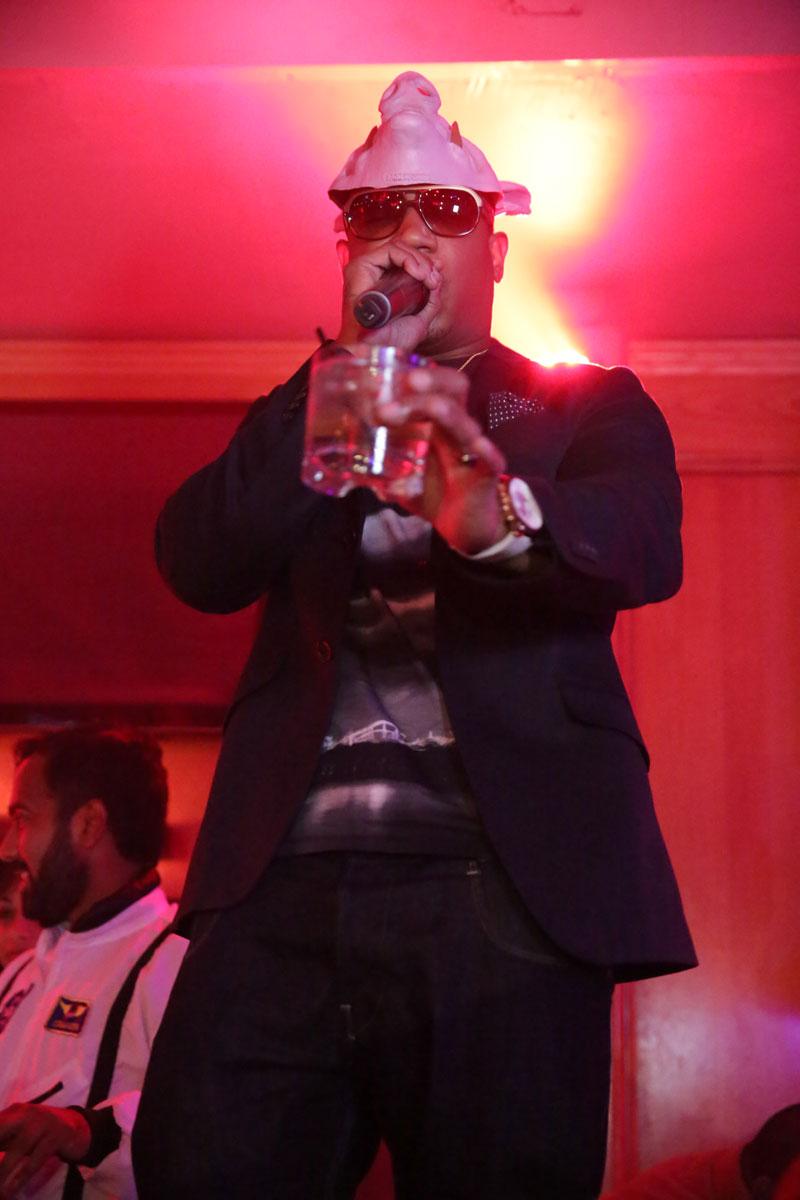 Bounce Sporting Club threw the ultimate Dia De Los Muertos party, complete with specialty El Jimador cocktails and aerialist dancers, for Halloween. The evening kicked off with a special viewing party for the Mets vs Royals World Series game, hosted by Mets legend and 1986 World Series Champion Doc Gooden. NY Giants star Prince Amukamara, dressed as Dipsy the green Teletubby, and Jersey Shore alum Vinny Guadagnino, dressed as an Instagram model, were hanging out at Doc Gooden's table as the group rooted for the hometown team. Later in the evening, the crowd was treated to a special surprise when rapper and "Follow the Rules" star Ja Rule jumped up on the banquette to perform his hits, I'm Real, Living it Up and Always on Time, as he sipped on an El Jimador cocktail.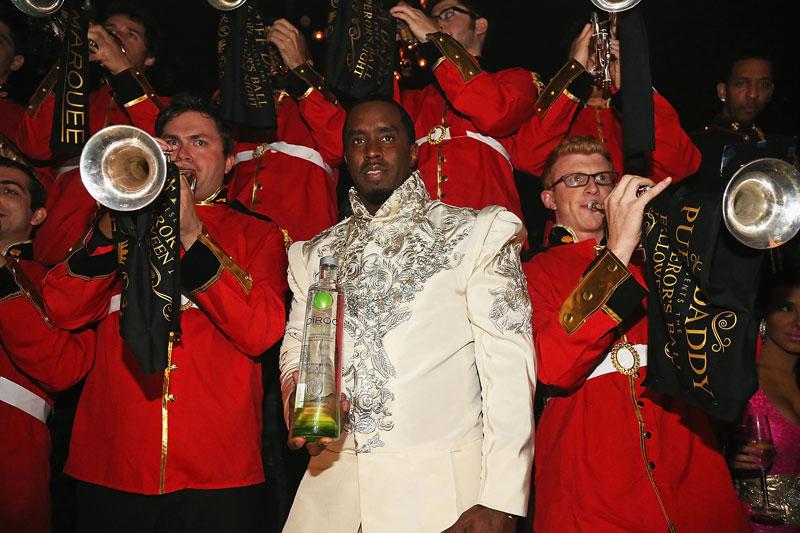 Sean Diddy Combs aka Puff Daddy Celebrates CIROC® Apple Infused Vodka Launch during Emperors Ball at Marquee New York on Halloween.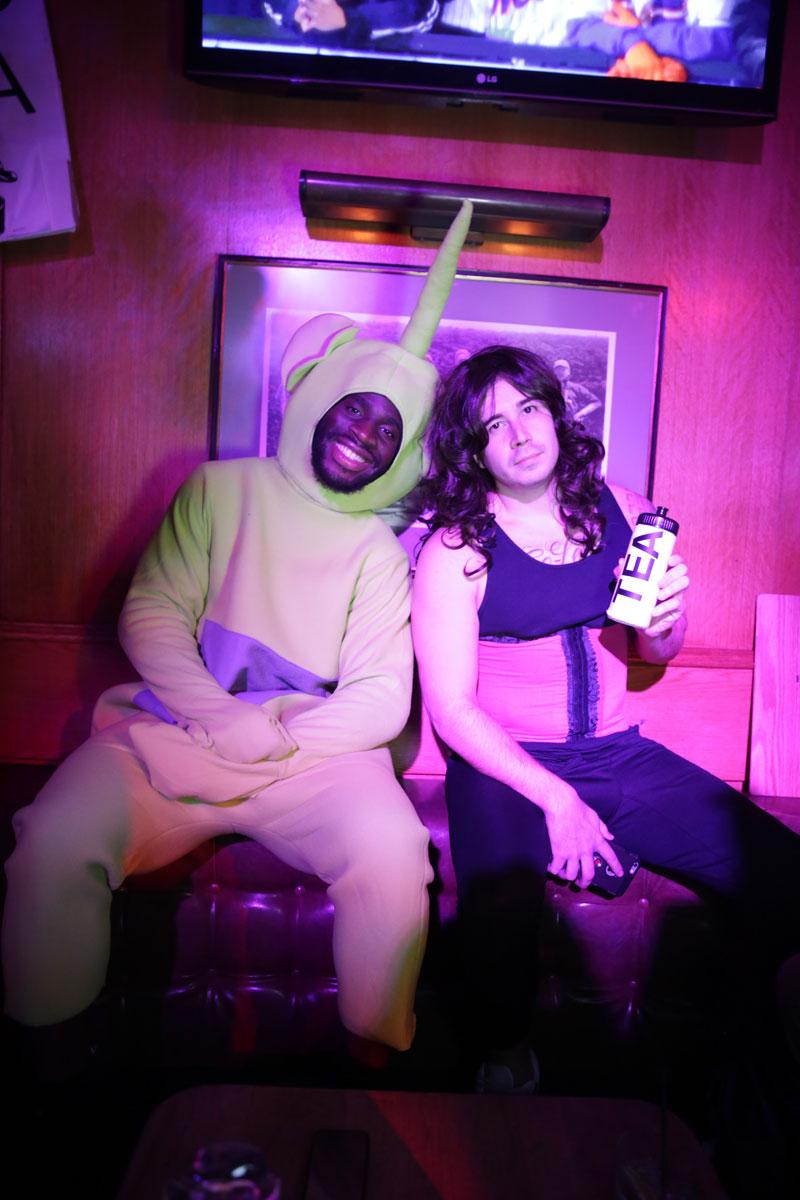 NY Giants star Prince Amukamara and Jersey Shore alum Vinny Guadagnino at Bounce Sporting Club's Dia De Los Muertos Halloween party.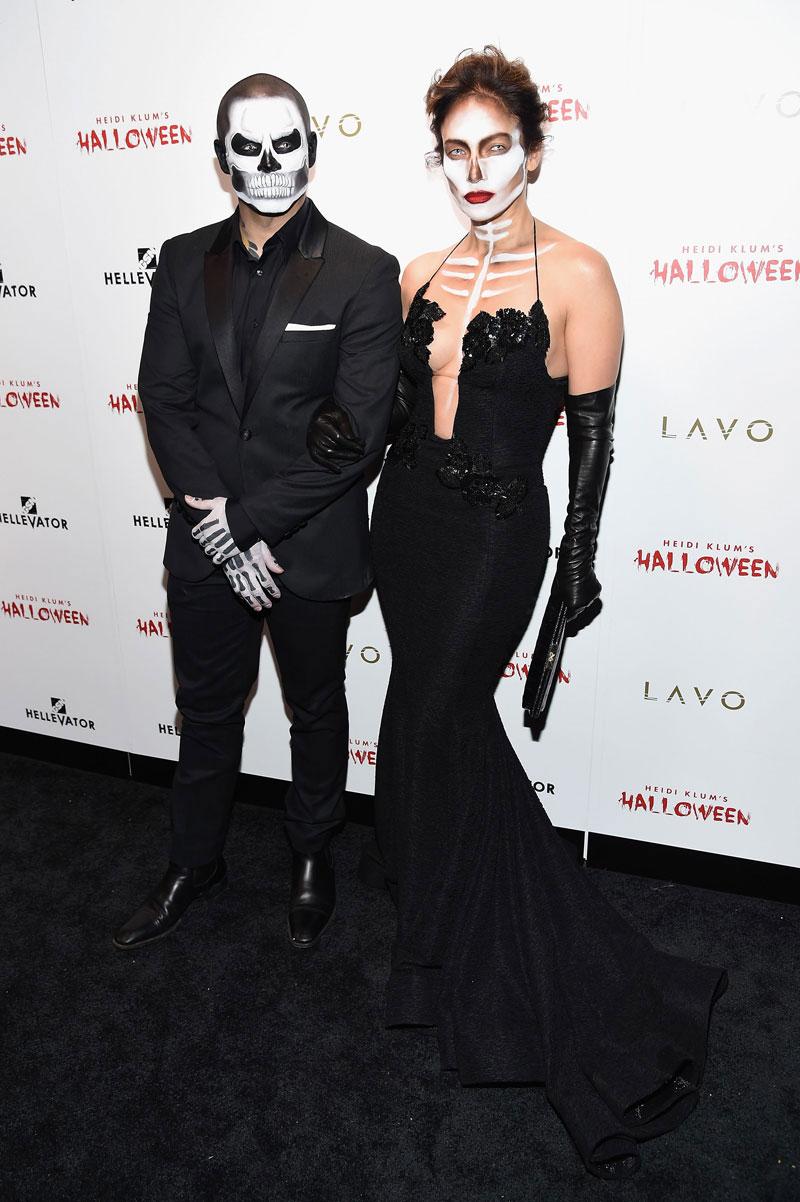 Casper Smart and Jennifer Lopez attend Heidi Klum's 16th Annual Halloween Party sponsored by GSN's Hellevator And SVEDKA Vodka At LAVO New York.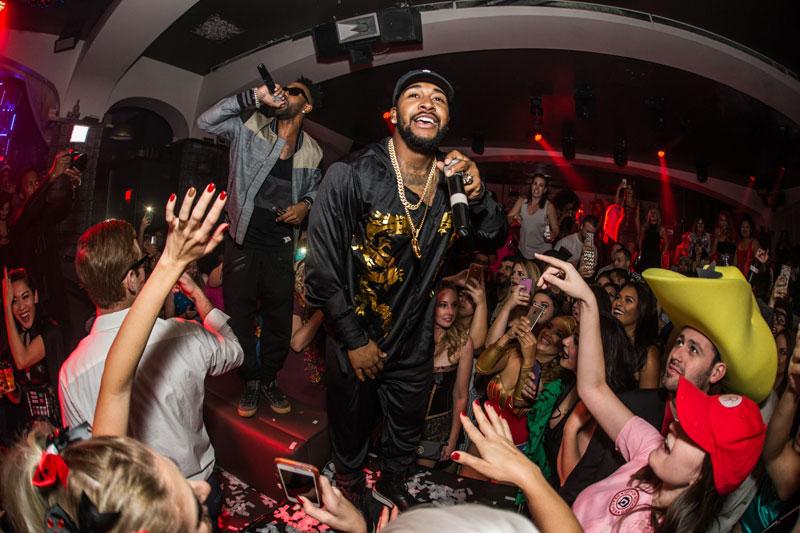 GRAMMY nominated R&B artist Omarion treated revelers to a thrilling Halloween performance at Hyde Bellagio, Saturday, Oct. 31. Before his debut at the fountain-side hotspot, Omarion gave Hyde a shoutout on Instagram, posting "Come turn up with me at @hydebellagio this Saturday night! VEGAS!! It's lit!"
Following an appearance on the red carpet, the former B2K member took the stage and delivered an over-the-top performance to the packed Vegas club, hyping up fans with his signature rhymes and hard-hitting beats. Partygoers immediately went wild as he dropped famous hits including "Post To Be" and "I'm Up."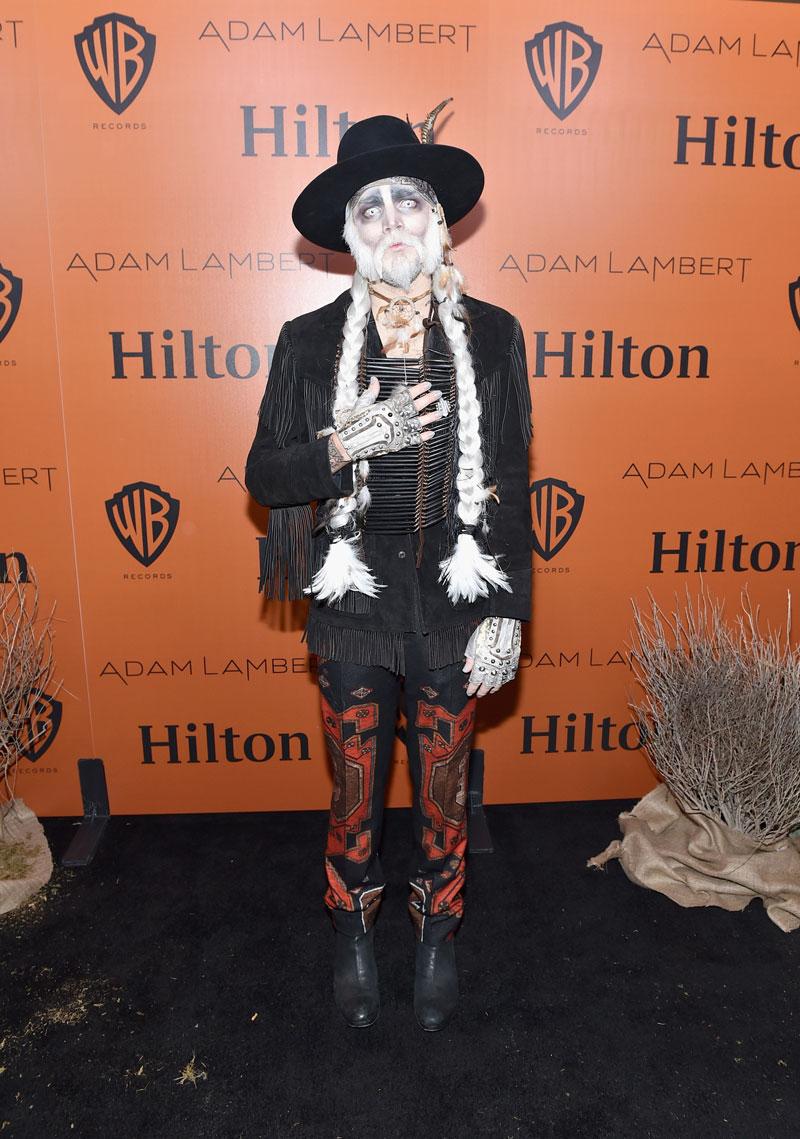 Adam Lambert arrives at his Ghost Town Halloween Party hosted by Hilton@PLAY at The Beverly Hilton on October 31, 2015 in Beverly Hills, California.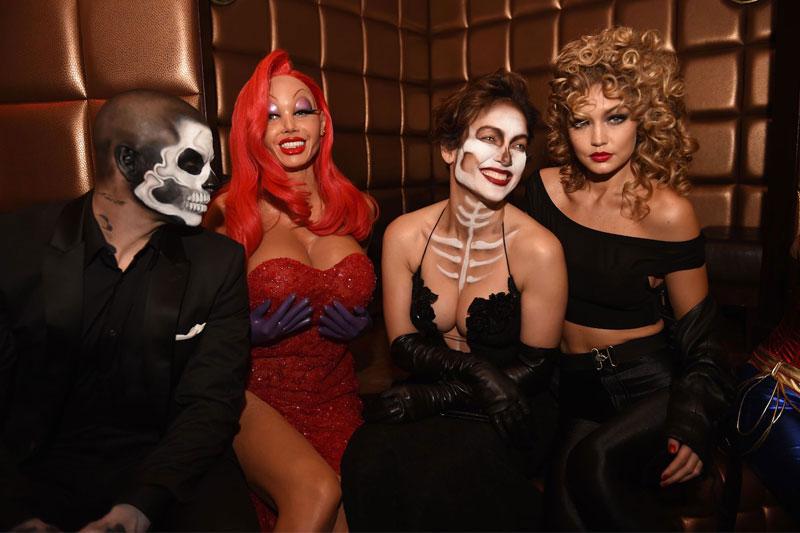 SVEDKA Vodka sponsored Heidi Klum's 16th Annual Halloween Bash, along with GSN's Hellevator, which transformed LAVO New York into a horrifying and immersive installation known as the "Depths of Hell."
Heidi, dressed as a very curvy and cartoonish Jessica Rabbit, joined notables including Jennifer Lopez with beau Casper Smart (dressed as chic skeletons), Gigi Hadid (dressed as Sandy from Grease), Emily Ratajkowski (dressed as Marge from The Simpsons), Orange is the New Black cast Dascha Polanco and Jackie Cruz, and supermodel Nina Agdal, among others. Throughout the night, guests danced along to DJ ?estlove's set, as they enjoyed signature SVEDKA Vodka cocktails including the "Helletini," "Fright Night," and the "Bloody Devil."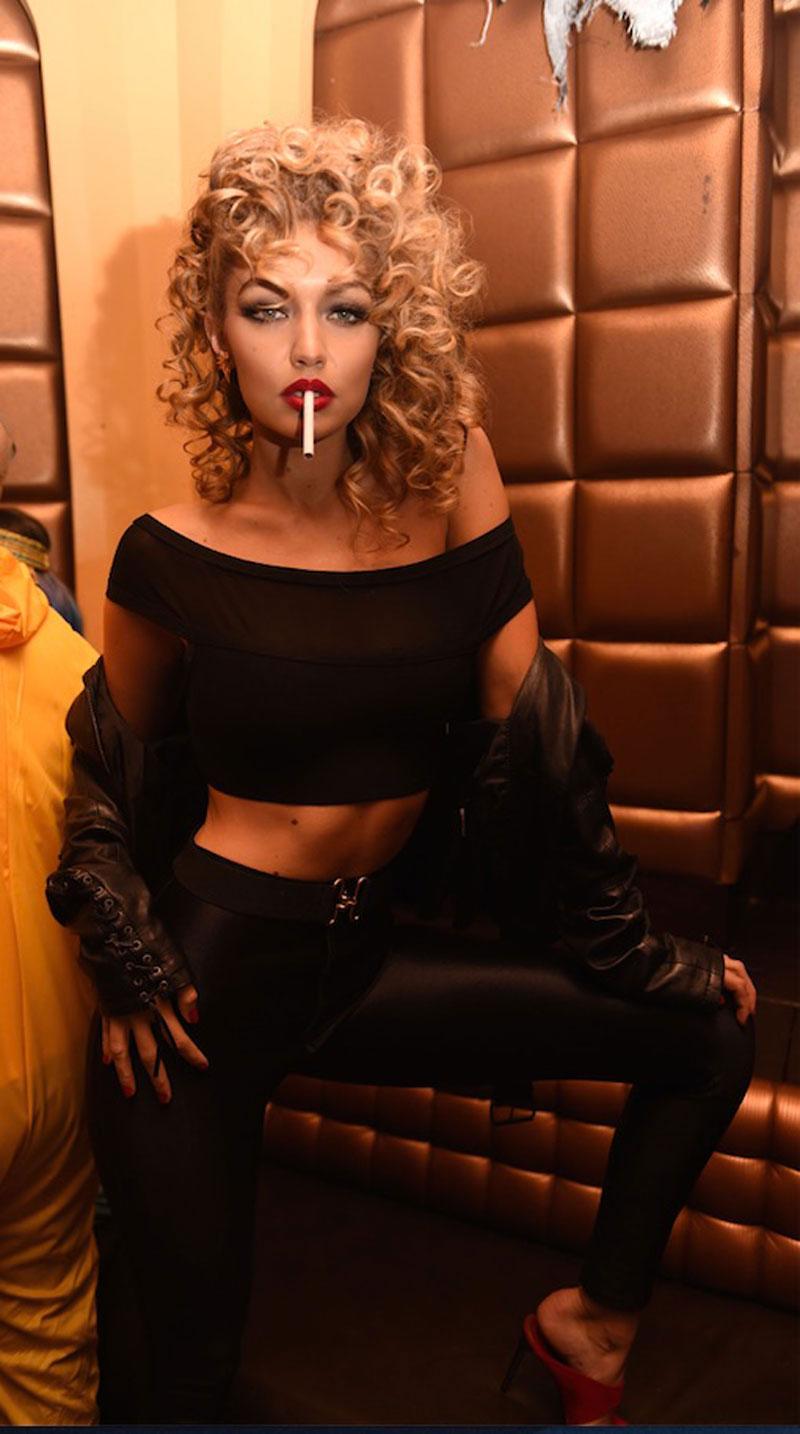 Gigi Hadid attends Heidi Klum's 16th Annual Halloween Party sponsored by GSN's Hellevator and SVEDKA Vodka at LAVO New York.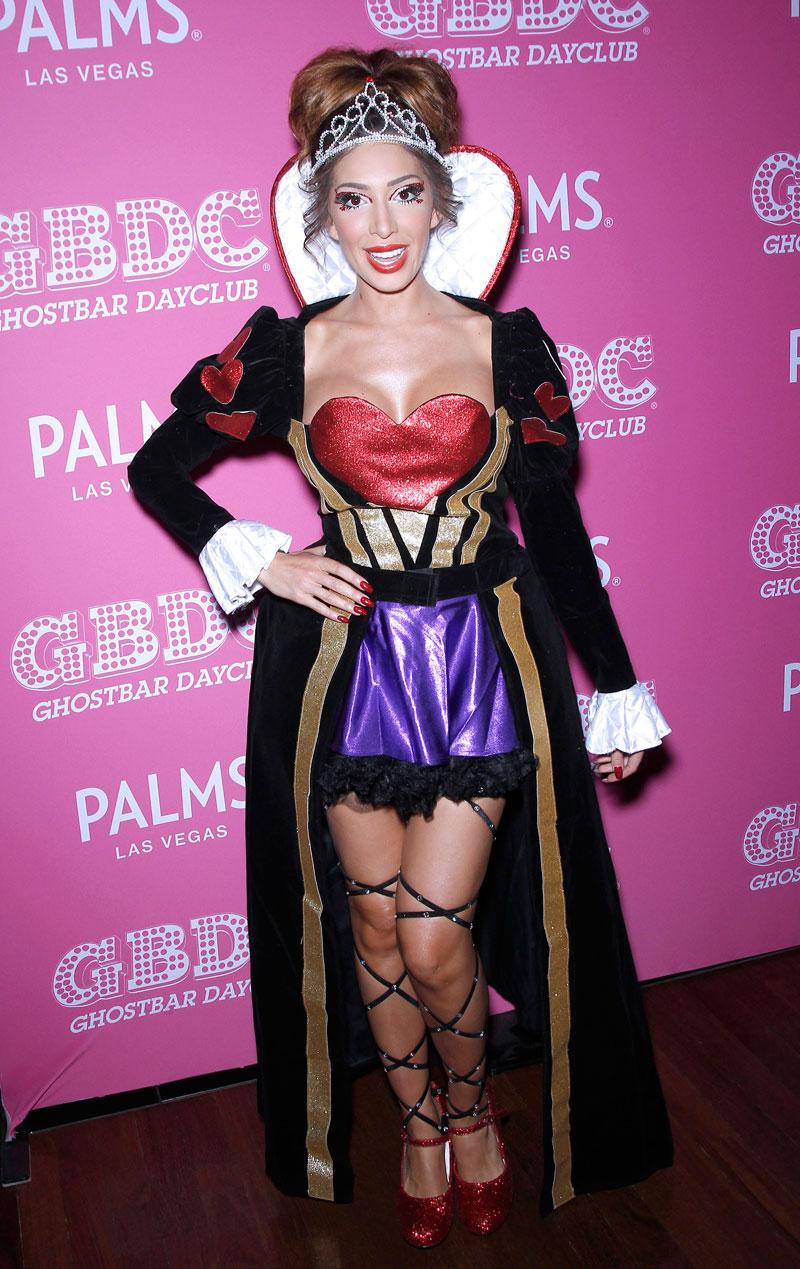 Farrah Abraham took a break from mommy duty to hang out at The Palms Las Vegas for Halloween.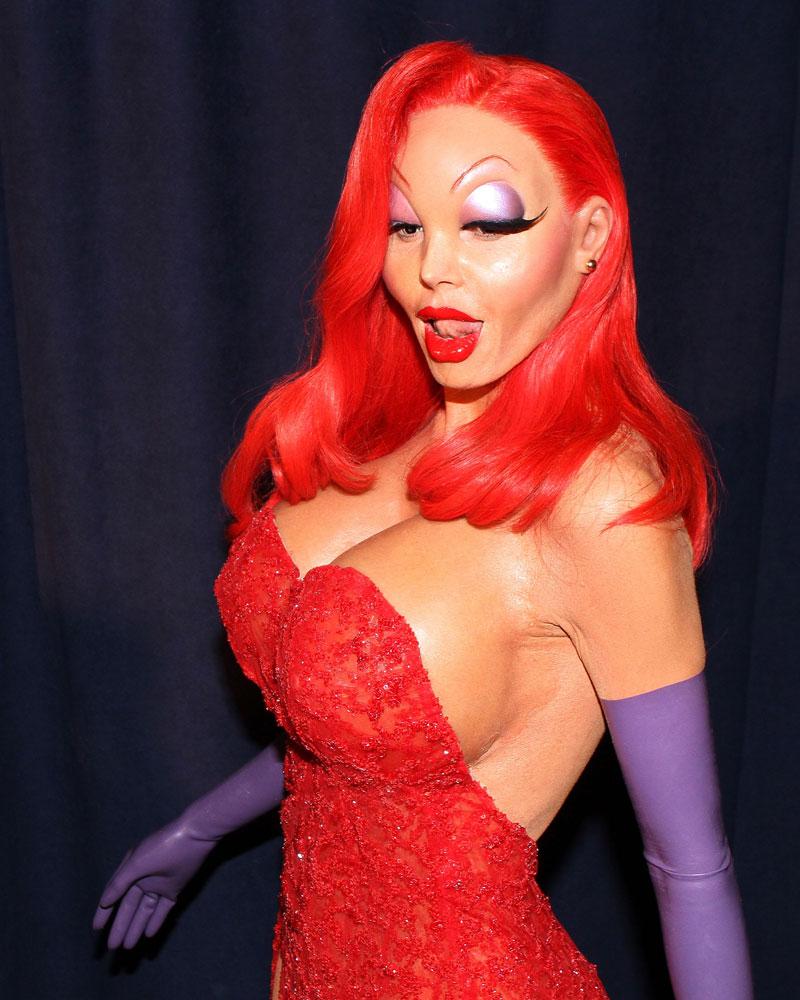 Heidi Klum is known for her impressive Halloween costumes, and this year she did not disappoint! The star was barely recognizable dressed as Jessica Rabbit at her Halloween bash in NYC.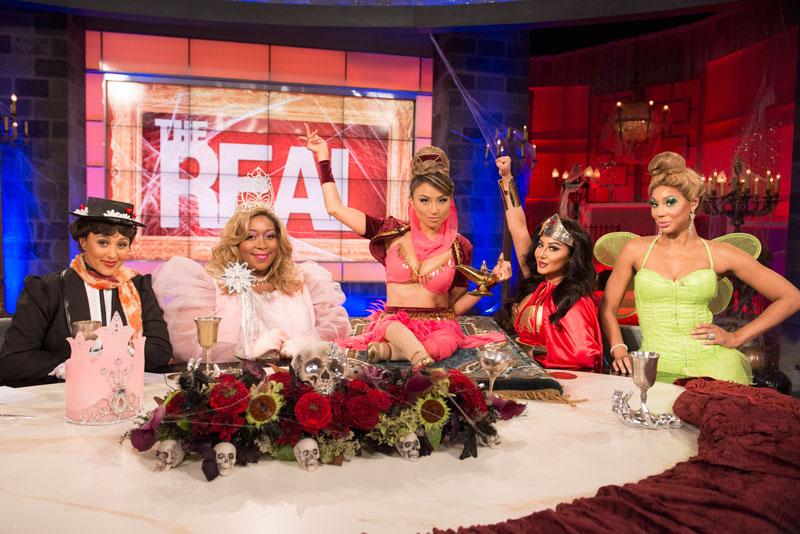 The Real co-hosts Tamera Mowry-Housley, Loni Love, Jeannie Mai, Adrienne Bailon and Tamar Braxton are all "fly" and in charge ladies this Halloween.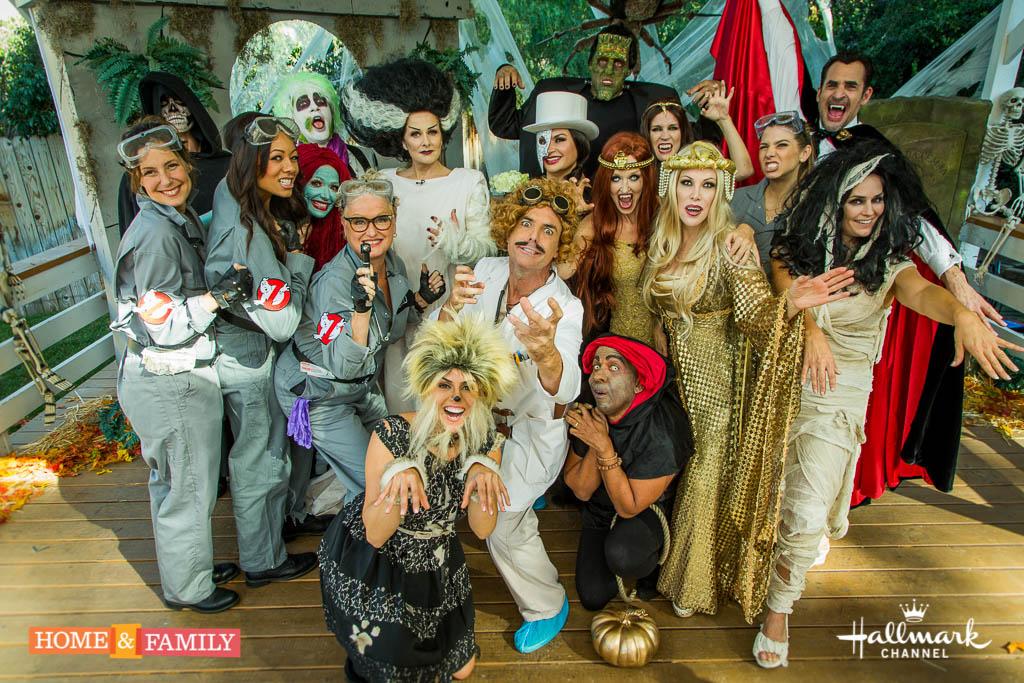 On the Halloween episode of Home & Family airing Friday, October 30, hosts Cristina Ferrare and Mark Steines as well as the "family members" dress in full halloween costume.
Home & Family airs weekdays at 10 am ET/PT on Hallmark Channel.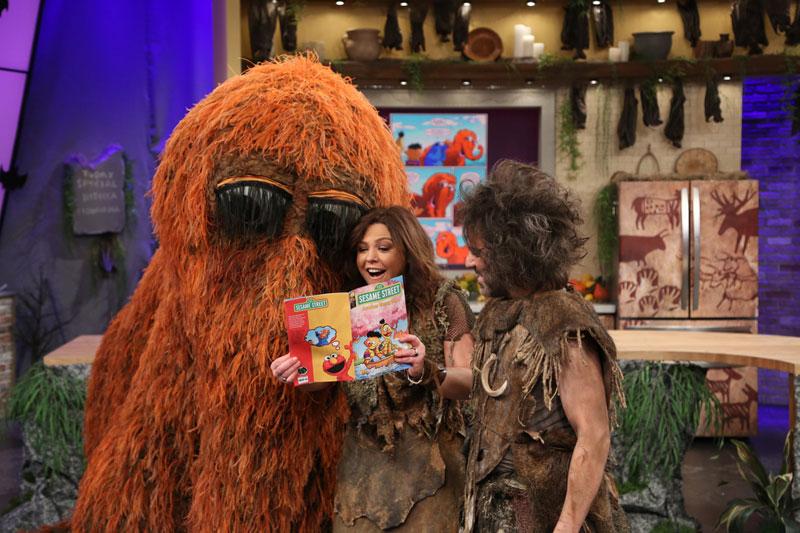 Rachael Ray went back to the prehistoric era for Halloween! She's playing cavewoman for the day with her husband, John Cusimano, and her set is decked out with dinosaurs! Rach is joined throughout the hour by special Mystery Trick-or-Treaters, including Snuffleupagus from Sesame Street, and Regis Philbin (who's dressed to support his favorite team, Notre Dame)! And, Rachael's cooking up a delicious steak supper.
ELLEN- show-Halloween-Josh-Duhamel-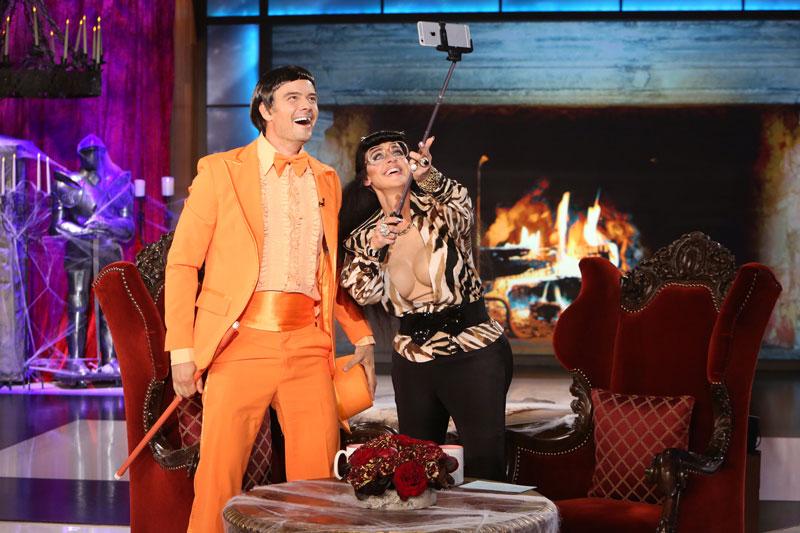 Handsome hunk Josh Duhamel joins "The Ellen DeGeneres Show" dressed as Lloyd Christmas from "Dumb and Dumber" for Ellen's annual Halloween show airing Friday, October 30th. Plus, Josh gets a hilarious scare by a Fergie impersonator.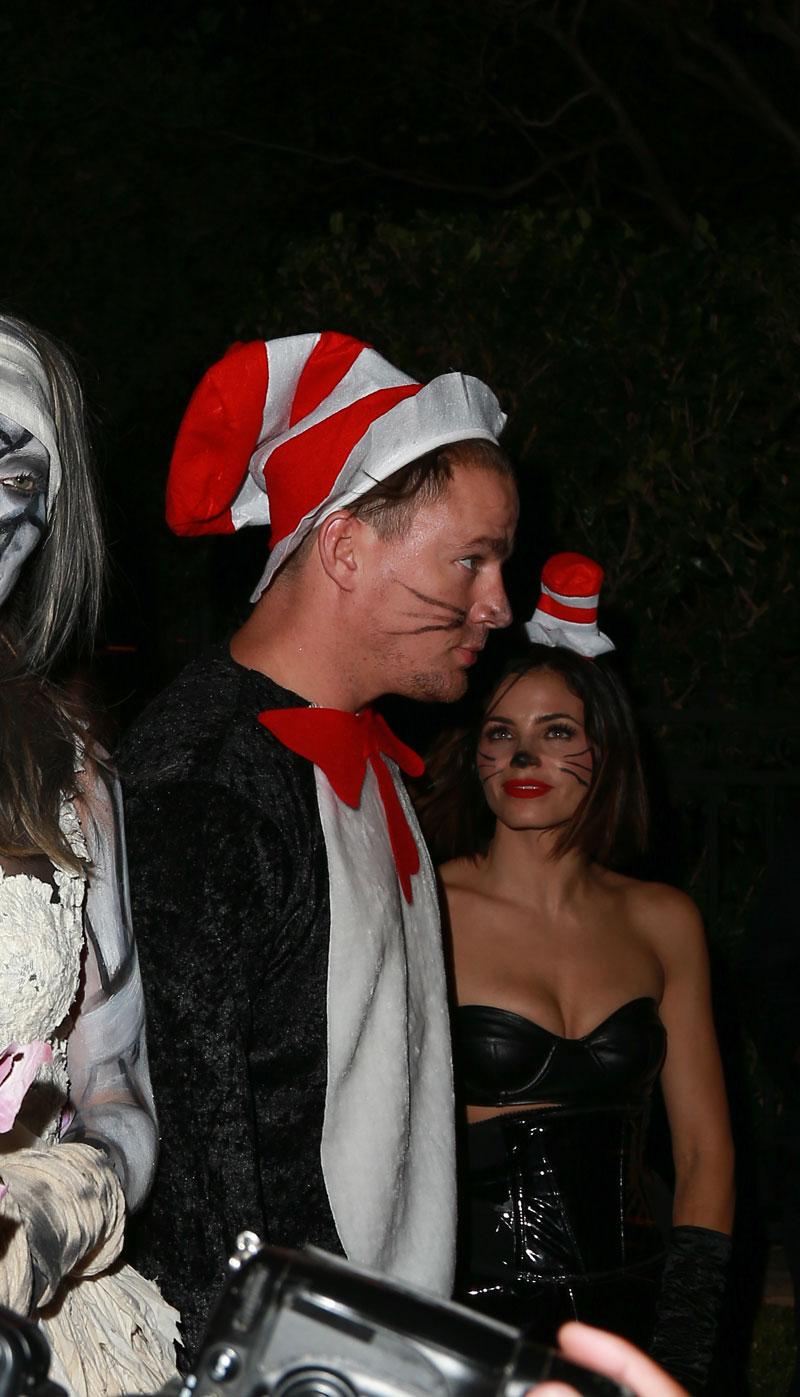 Channing Tatum and Jenna Dewan made the sexiest Dr. Seuss and Cat In The Hat ever!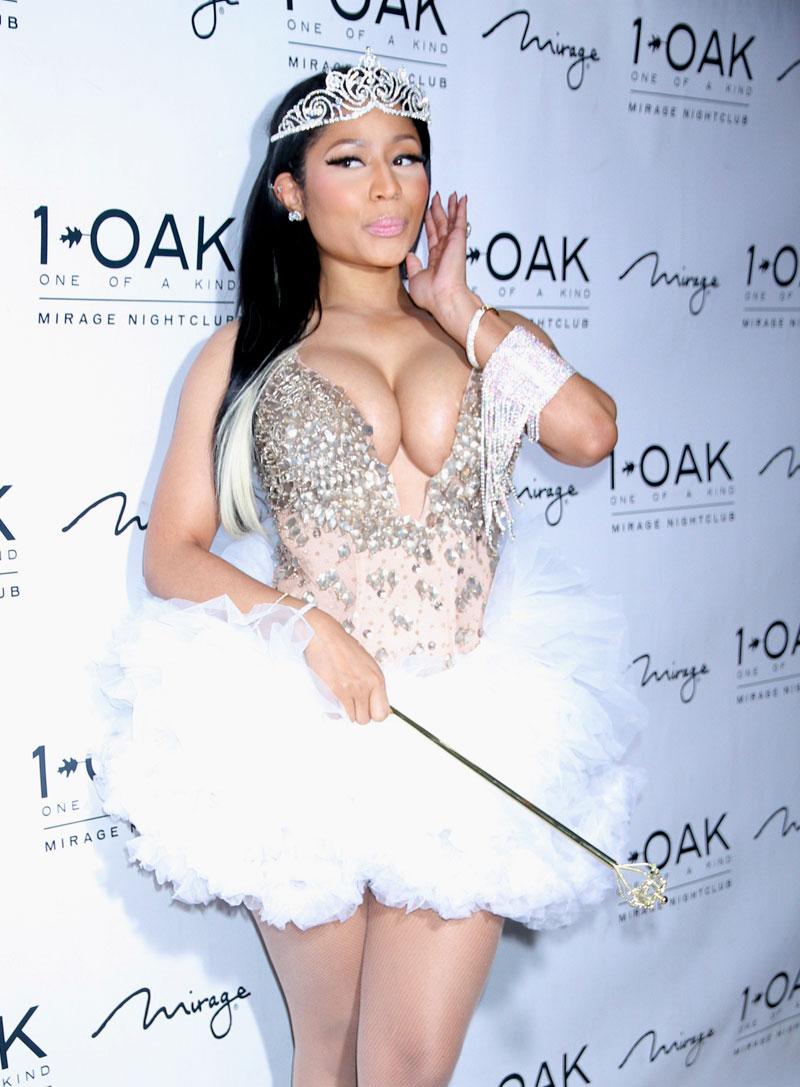 Nicki Minaj was busting out of her costume as she hosted a Halloween bash at 1Oak.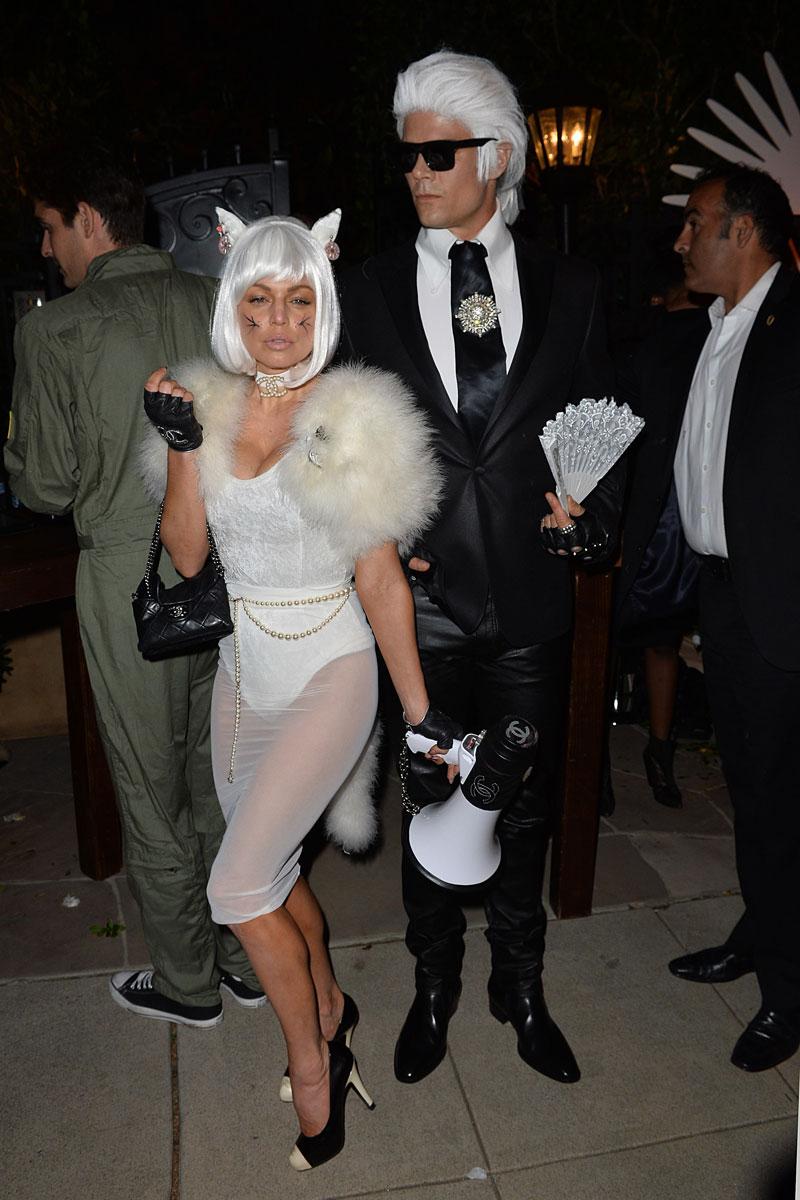 Josh Duhamel and Fergie got ready for a night of fun by dressing as Karl Lagerfeld and his beloved kitty Choupette.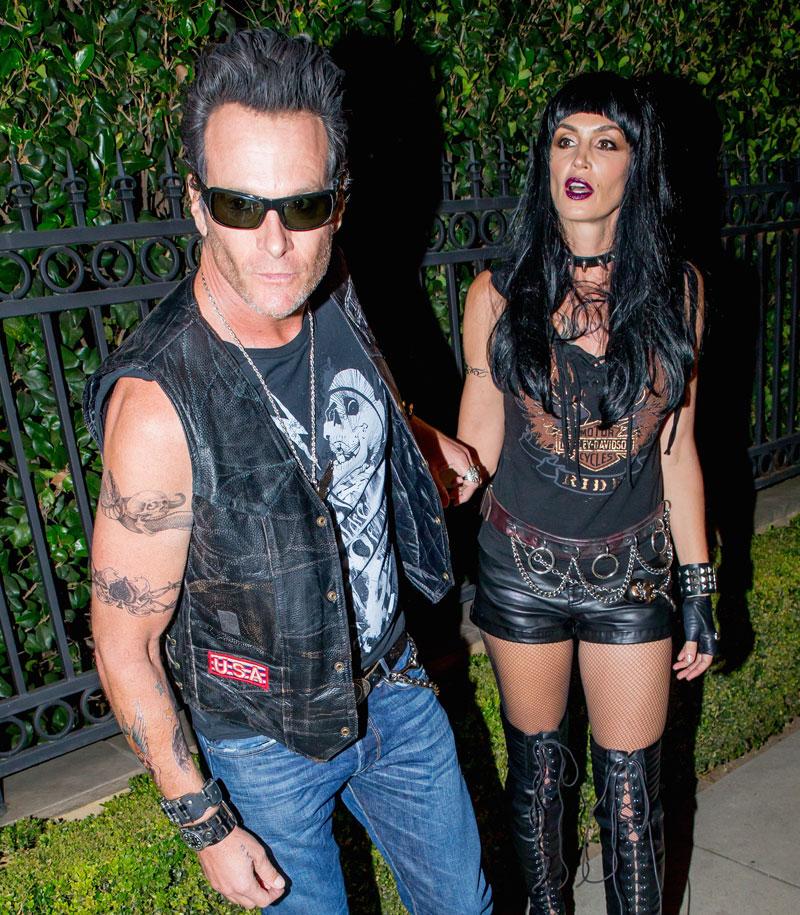 Cindy Crawford and Rande Gerber went biker chic at their Casamigos Tequila Halloween bash.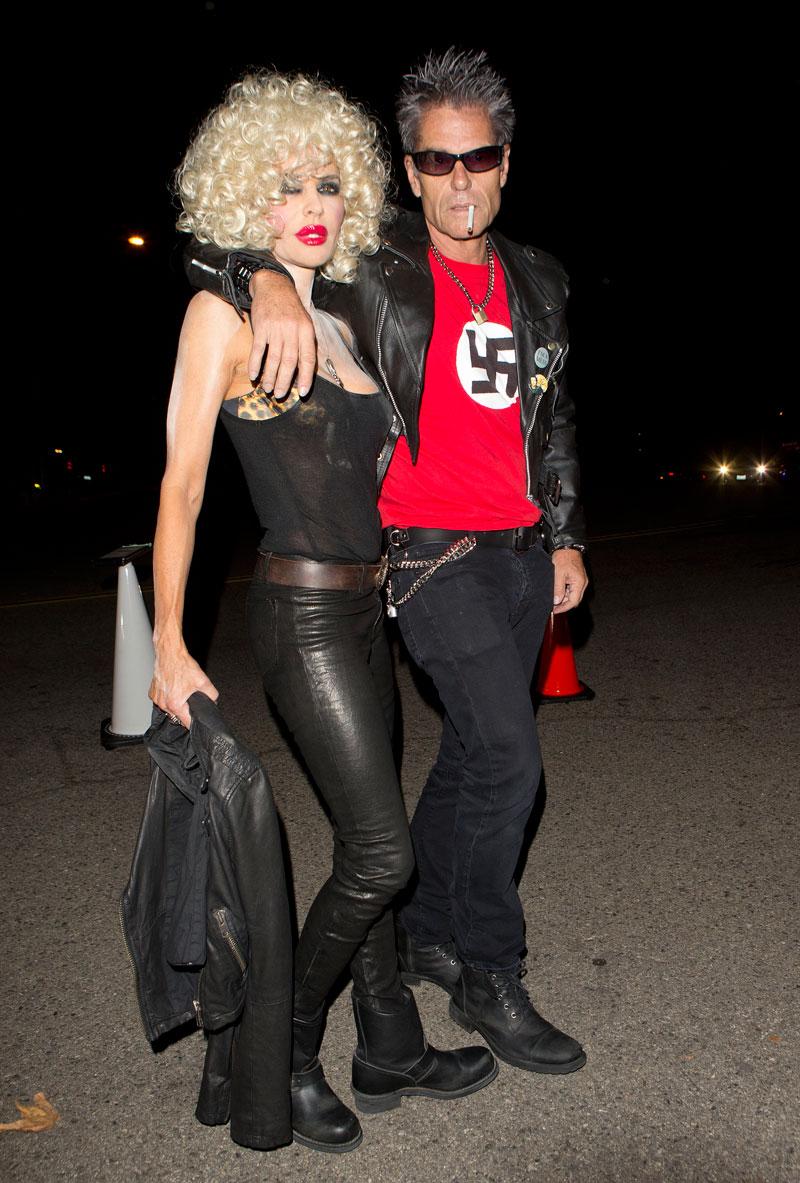 What was he thinking?! Harry Hamlin stepped out for the night with his wife Lisa Rinna. Hamlin got into the Halloween spirit by dressing as Sid Vicious --- in a Nazi t-shirt.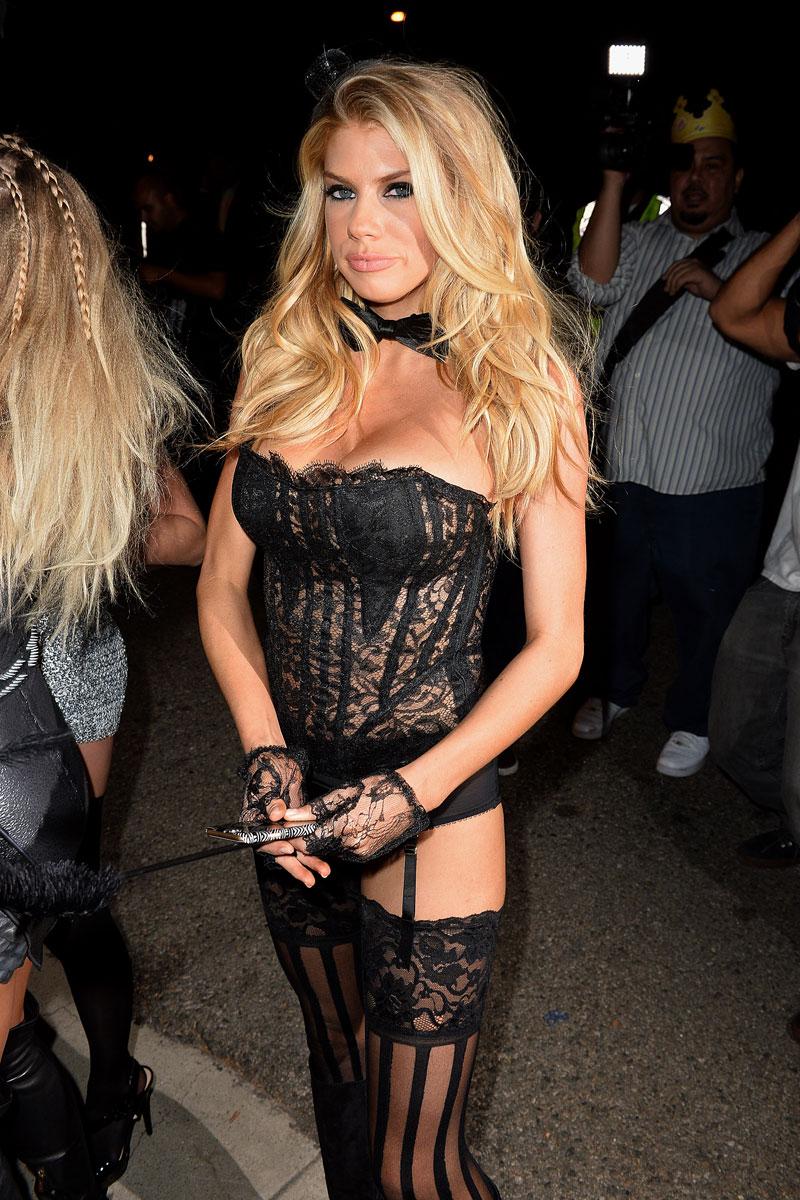 Charlotte McKinney showed up to the Casamigos Tequila party wearing lingerie --- when all else fails, just dress sexy!
Justin Bieber
Justin Bieber went all out for Halloween this year, rocking a costume of Will Ferrell's character Jackie Moon.
Joanna Krupa takes a walk on 'Hollywoods Walk of fame' in a barely there Halloween Costume after leaving the Roosevelt Hotel.
MORE ON:
Kourtney Kardashian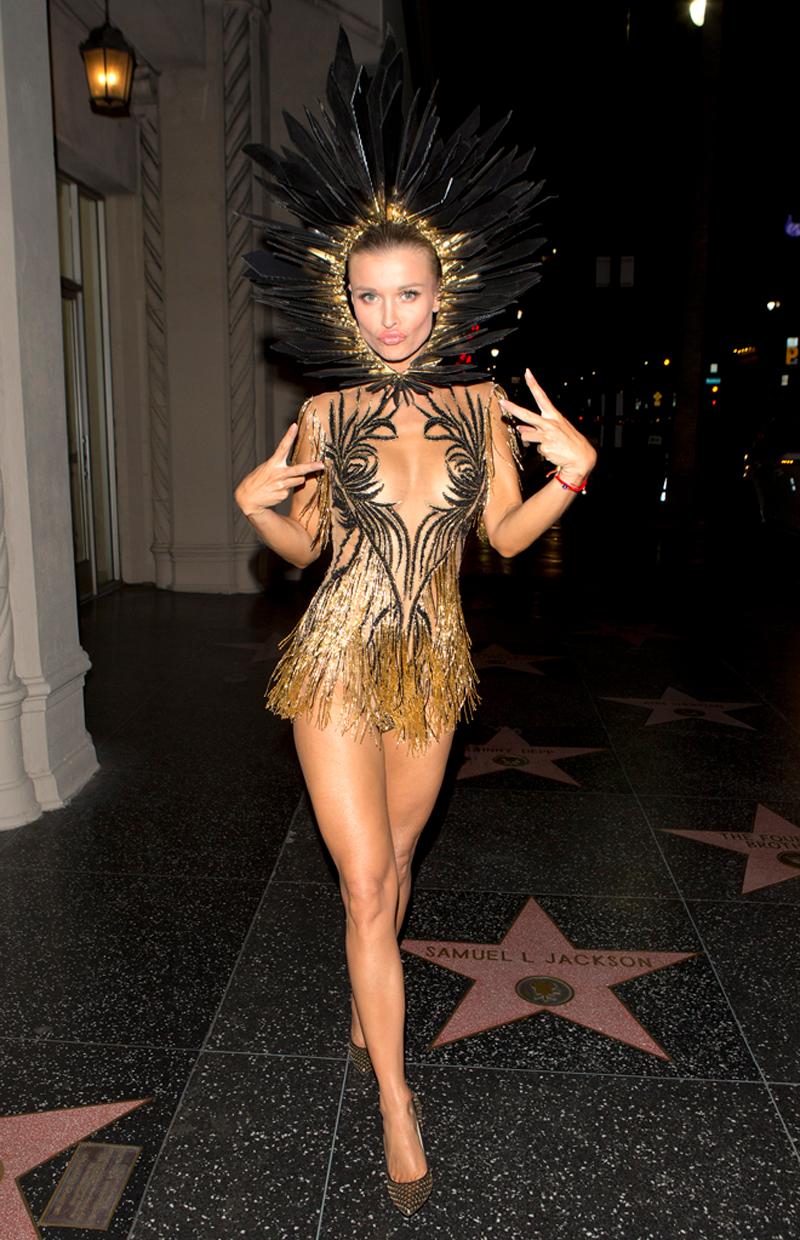 Former Miami Housewives' star Joanna Krupa rocks a racy Halloween frock as she struts over the Hollywood Walk of Fame.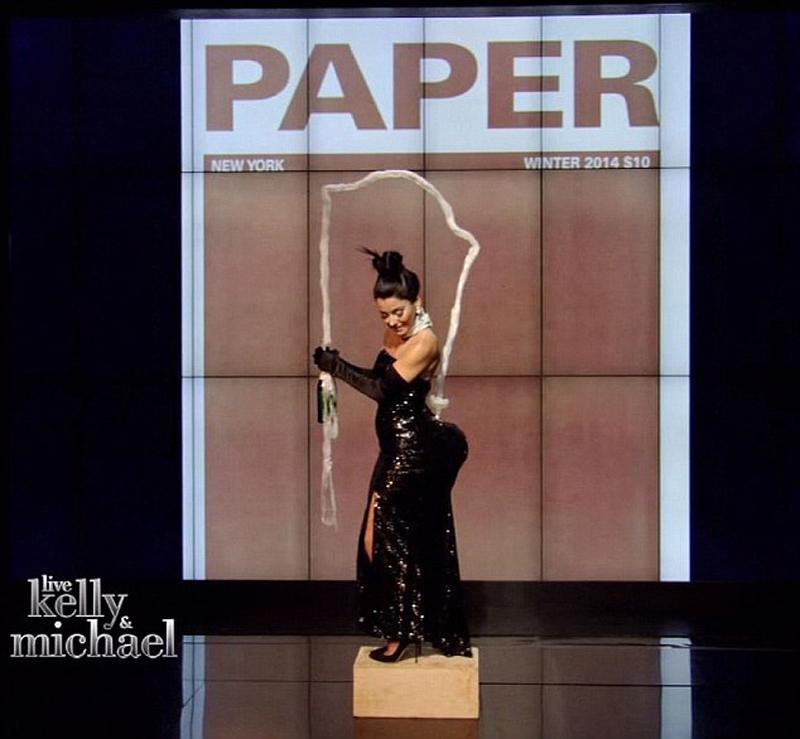 Kelly Ripa rips into Kim Kardashian's bootylicious Paper Magazine cover for her costume.
Celebrities attend a Halloween Party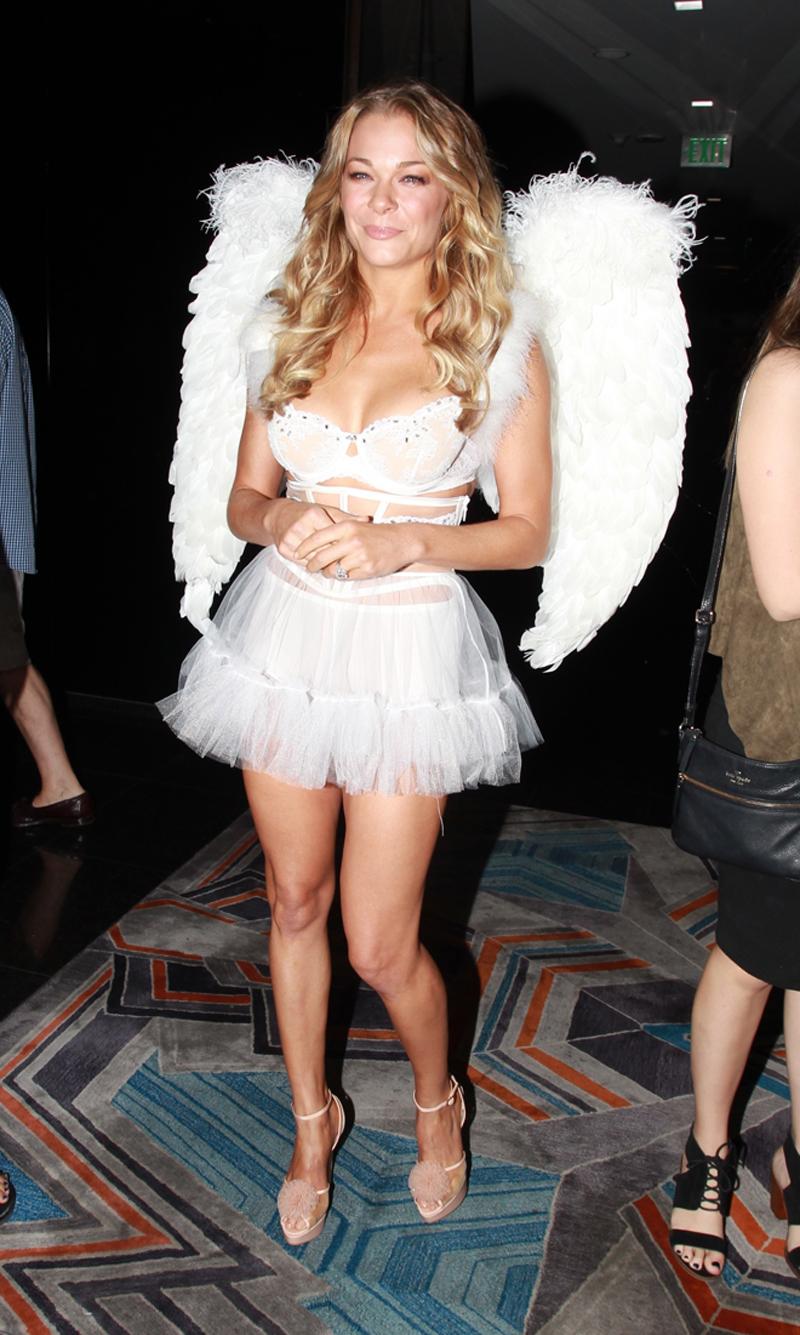 Leann Rhimes gets angelic for her trick or treating look.
Jennifer Garner takes the kids off to school in Halloween costumes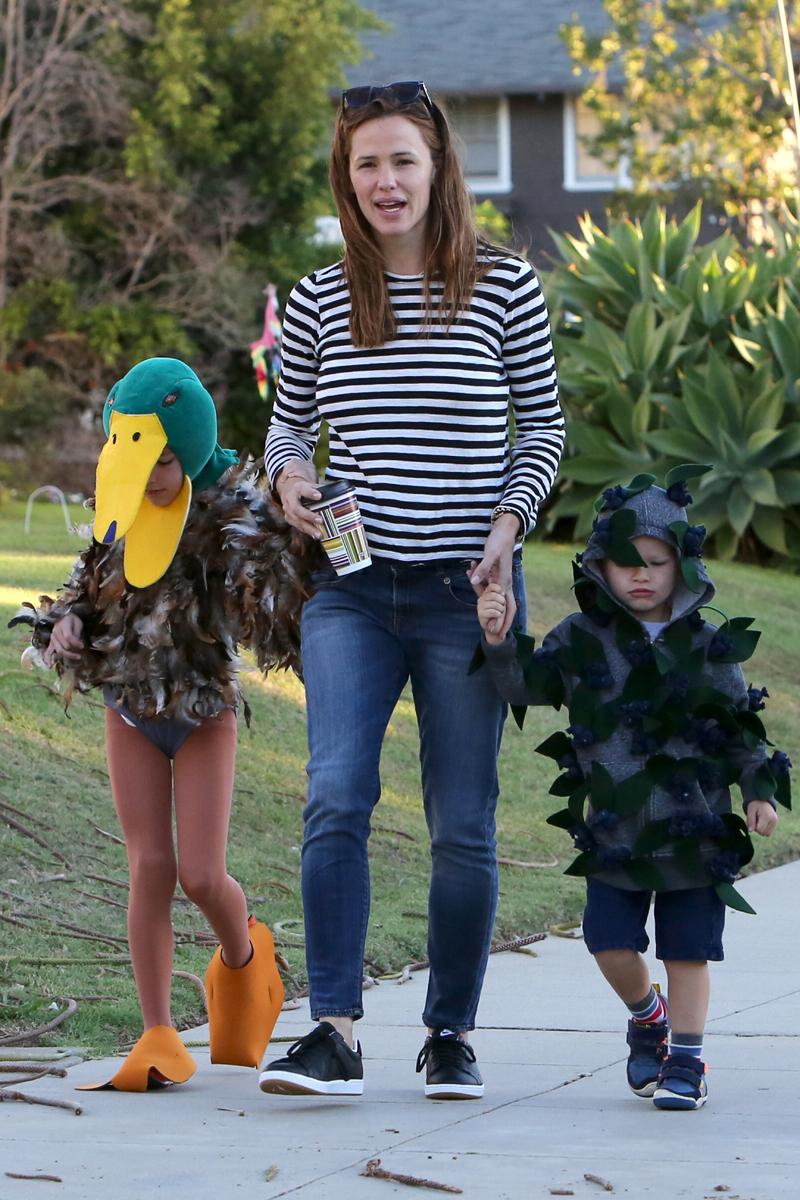 Newly single Jennifer Garner drops off costumed kids Seraphina and Samuel at school.
Bethenny Frankel dress up bryn happy as a princess coming from school in nyc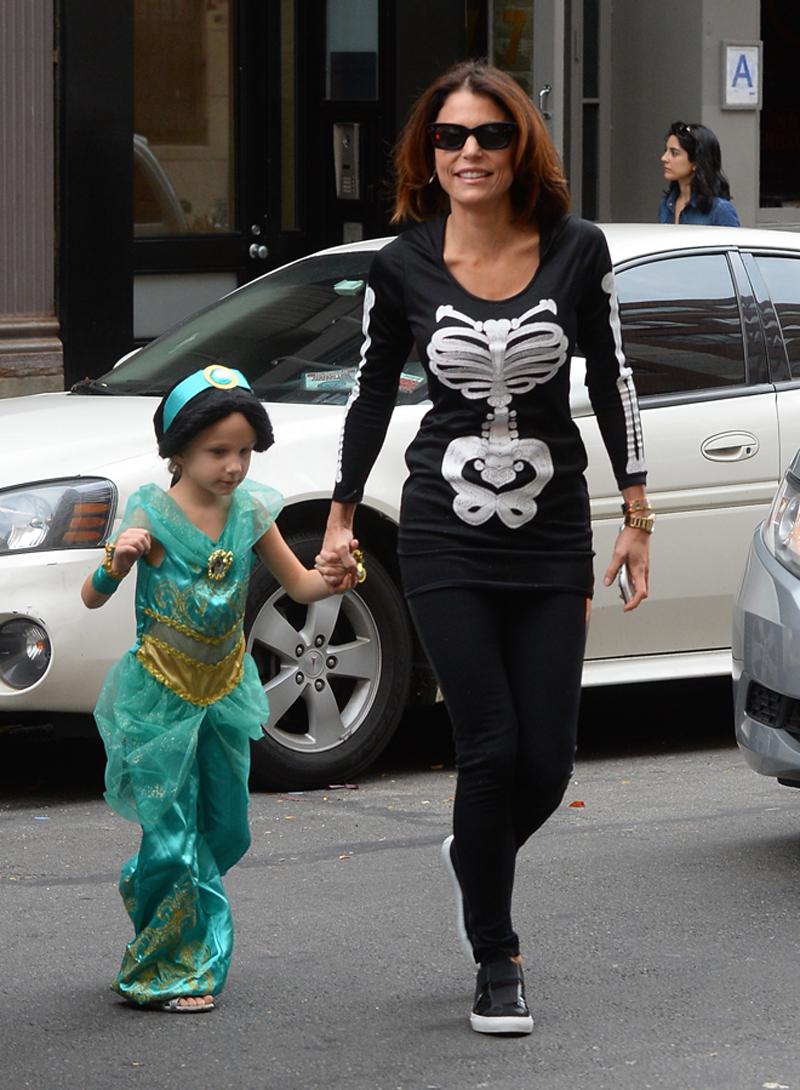 Bethenny Frankel stays true to her SkinnyGirl reputation as she takes daughter Bryn to class in New York City.
Sarah Hyland looking sexy in white cat costume leaving a Halloween party **NO Australia, New Zealand**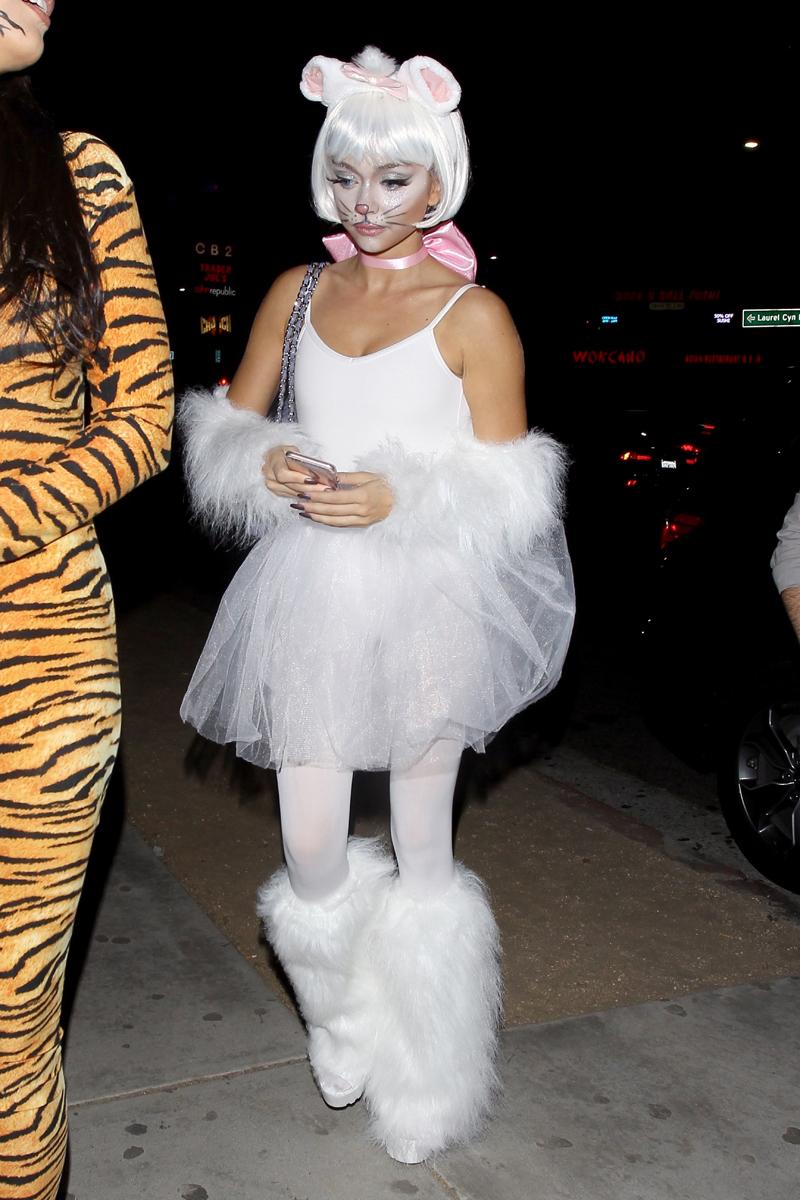 Sarah Hyland attends a Halloween party at Le Jardin Nightclub looking like a sexy, fury cat.
The KISS FM Haunted House Party, London, Britain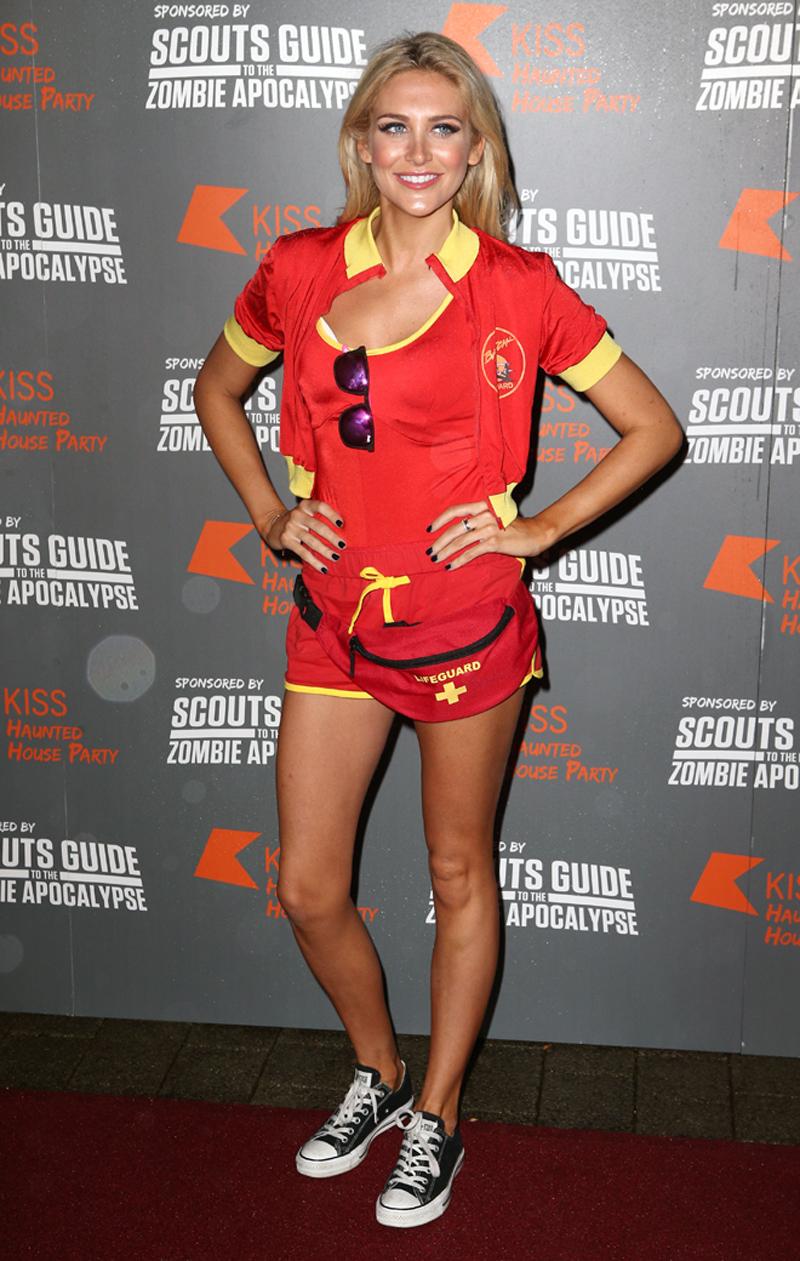 Stephanie Pratt goes bubble gum the KISS FM Haunted House Party in London.
EXCLUSIVE: Heidi Montag and Spencer Pratt have a Star Wars halloween with their dogs at their home in California.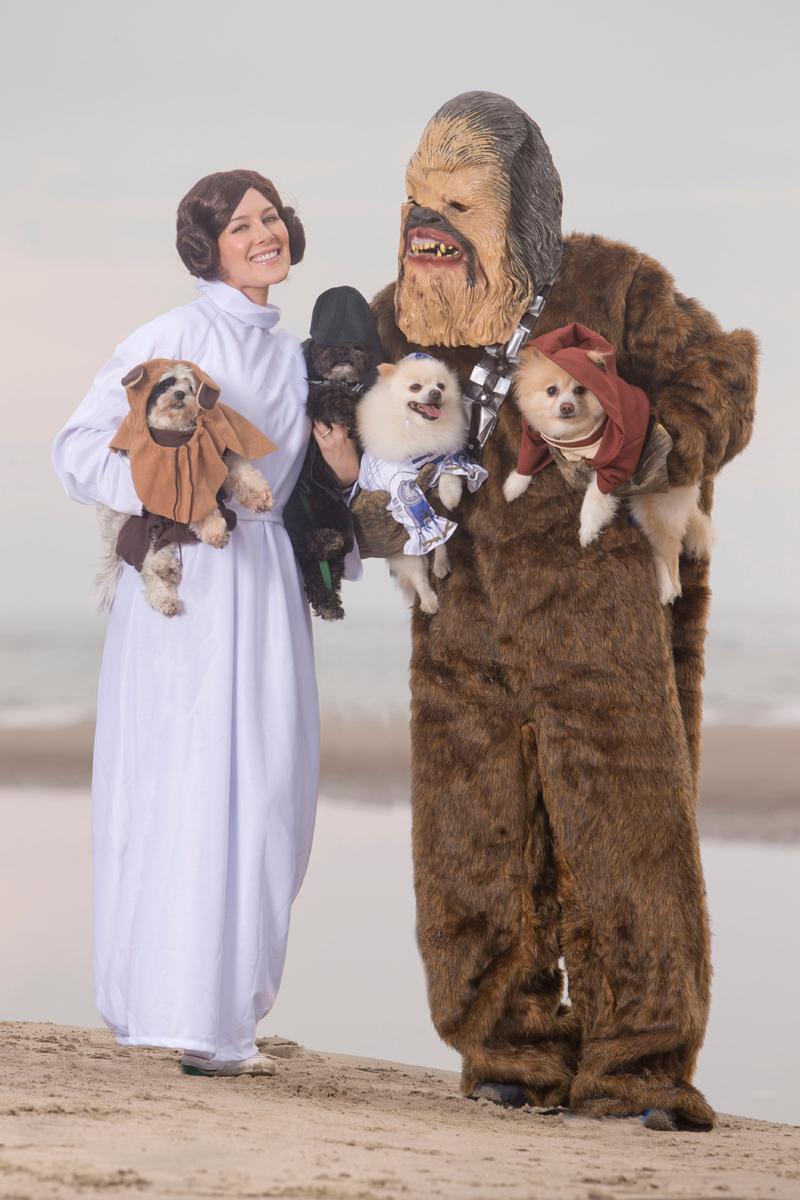 Heidi Montag and Spencer Pratt take their Star Wars Halloween to the next level.
Karrueche Tran arrives at The Argyle wearing a sexy blue outfit for her pre-Halloween Costume Extravaganza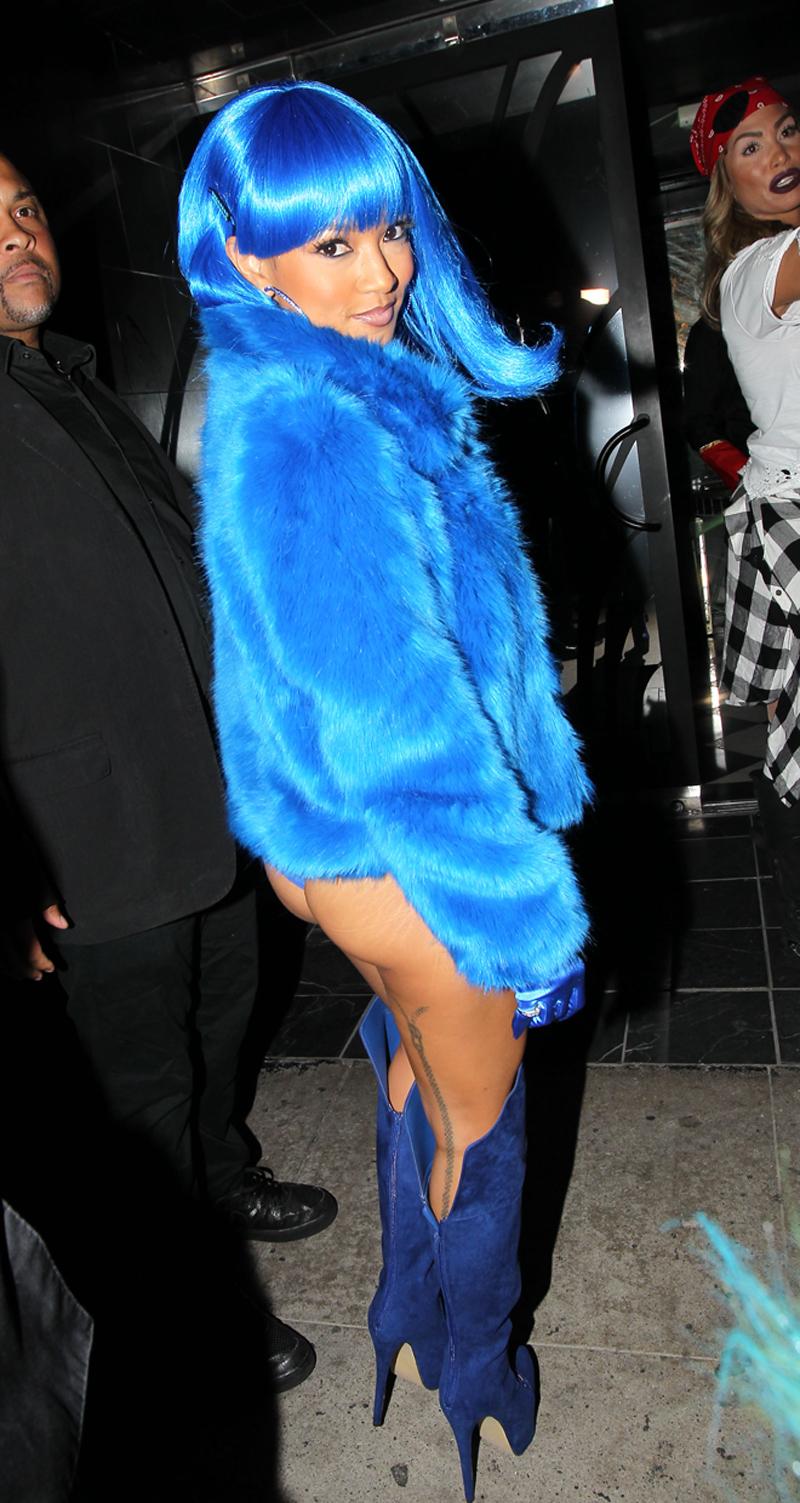 Karrueche Tran hosts a Halloween party in Hollywood, channeling her inner Lil Kim.
Unicef Halloween Ball 2015 – Arrivals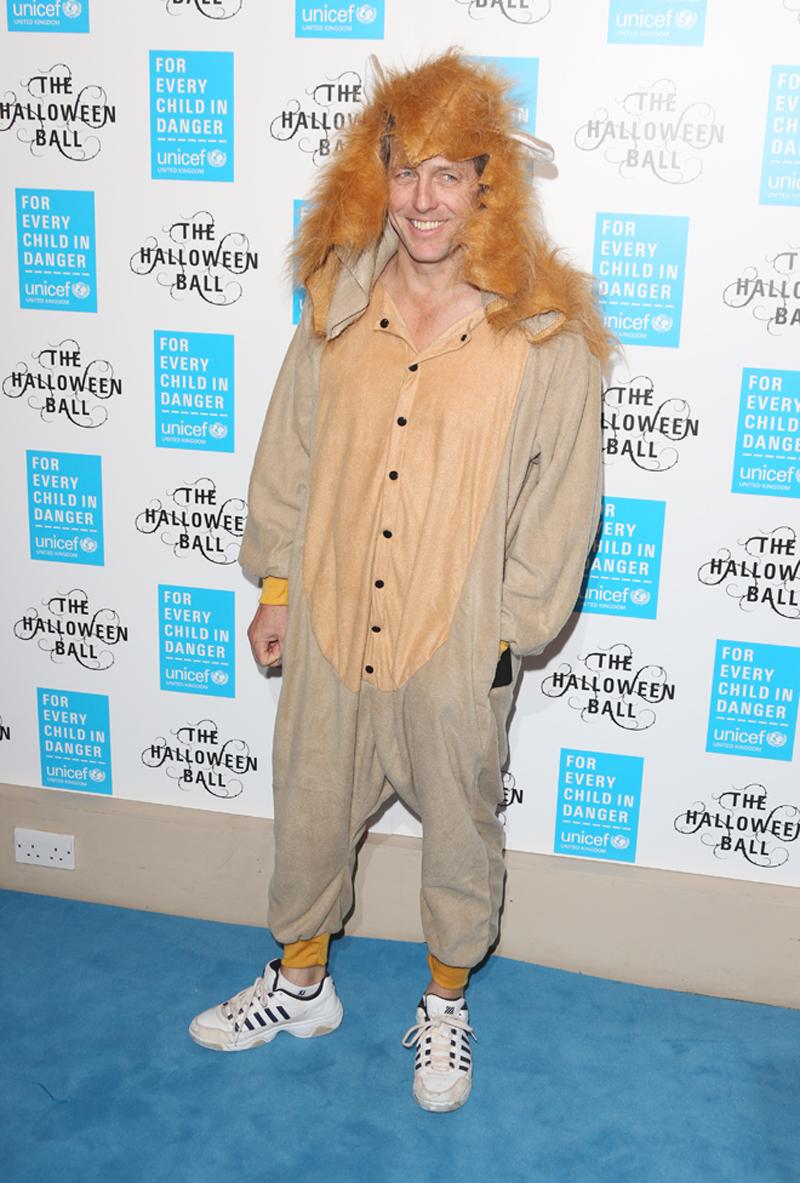 Hugh Grant is no cowardly lion at the Unicef Halloween Ball 2015 held at One Marylebone.
Celebrities attend a Halloween Party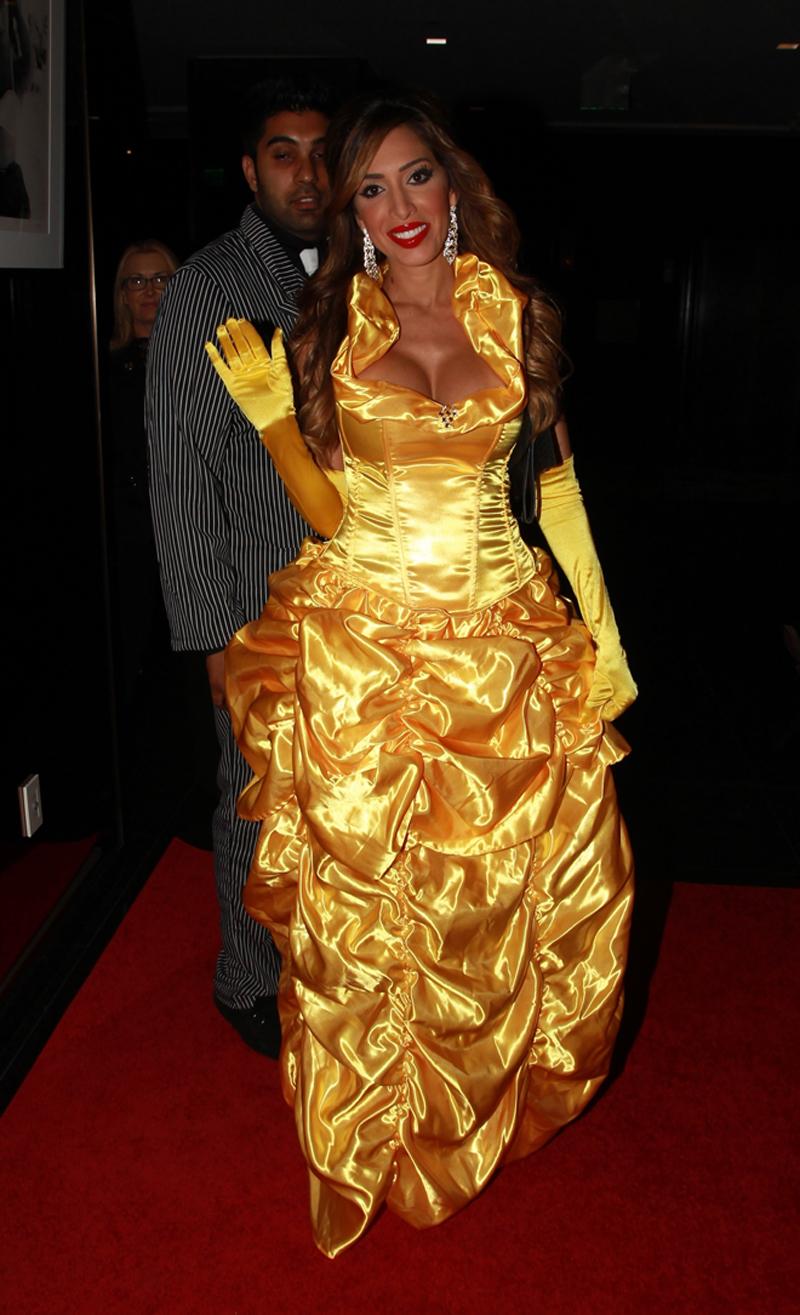 Belle of he Ball! Farrah Abraham celebrates Halloween in Hollywood.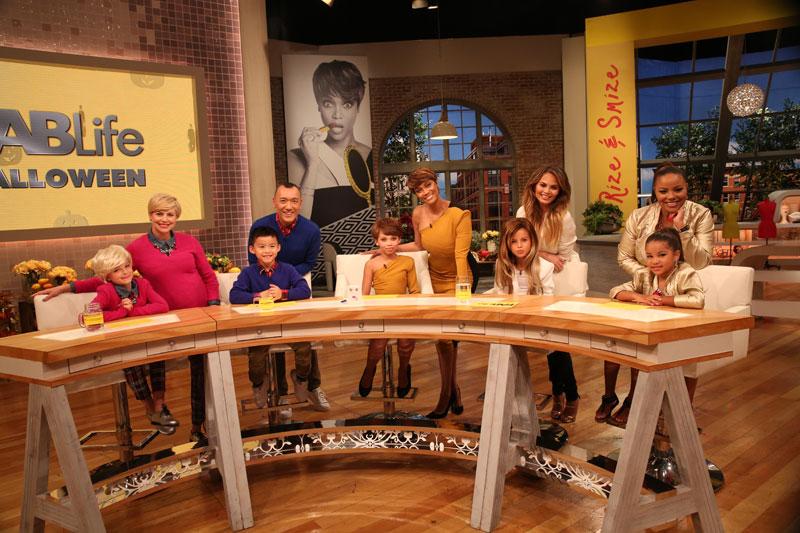 FABLife is getting into the wicked holiday spirit with the first-ever Halloween show (airing on Friday, October 30). Chrissy Teigen embraces a new look in the kitchen dressed as Guy Fieri, and the Stylists – Tyra Banks, Chrissy Teigen, Joe Zee, Lauren Makk and Leah Ashley – meet their mini-me's!
Article continues below advertisement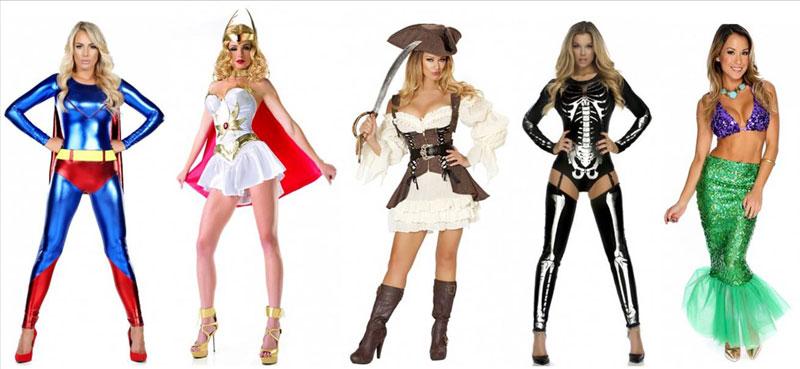 Check out AMIClubwear.com for the best Halloween costumes you can find! They have 2000+ new costumes and are offering up to 55% off
Article continues below advertisement
Heidi Klum and her children get in the Halloween spirit with master pumpkin carver and sculptor Nick Petronzio at Mr. Bones Pumpkin Patch in Culver City, CA.
Article continues below advertisement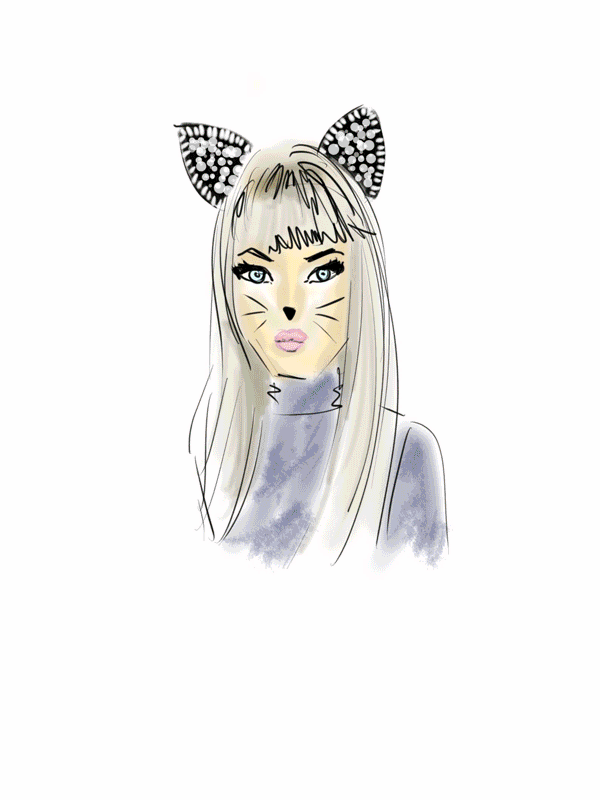 Celebrity and pop culture costume ideas illustrated by Chic Sketch founder and lead illustrator Emily Brickel Edelson.
Article continues below advertisement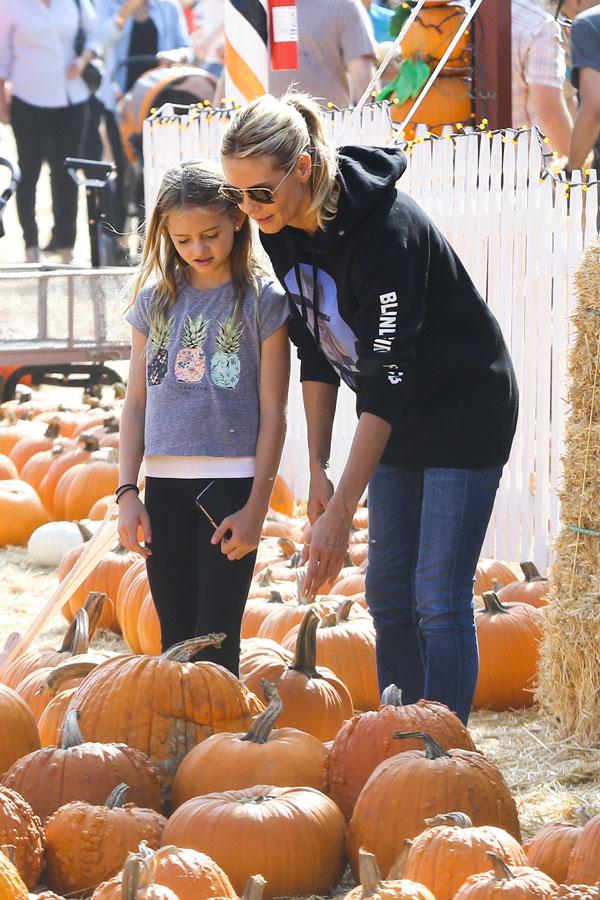 Heidi Klum spends the day at Mr Bones Pumpkin Patch in Culver City with her daughter Helene.
Article continues below advertisement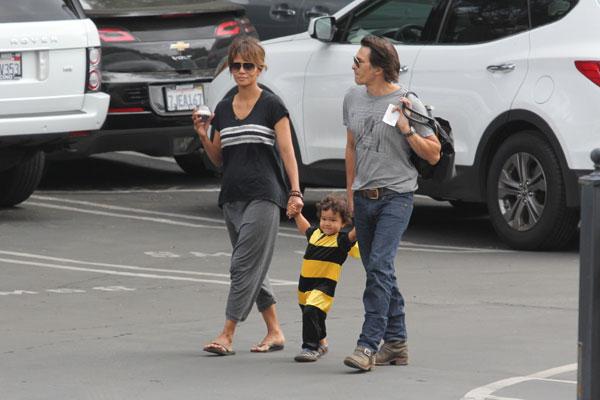 Actress Halle Berry and husband Olivier Martinez are all smiles as they take their little son Maceo out to a Halloween Party in Sherman Oaks this afternoon.
Article continues below advertisement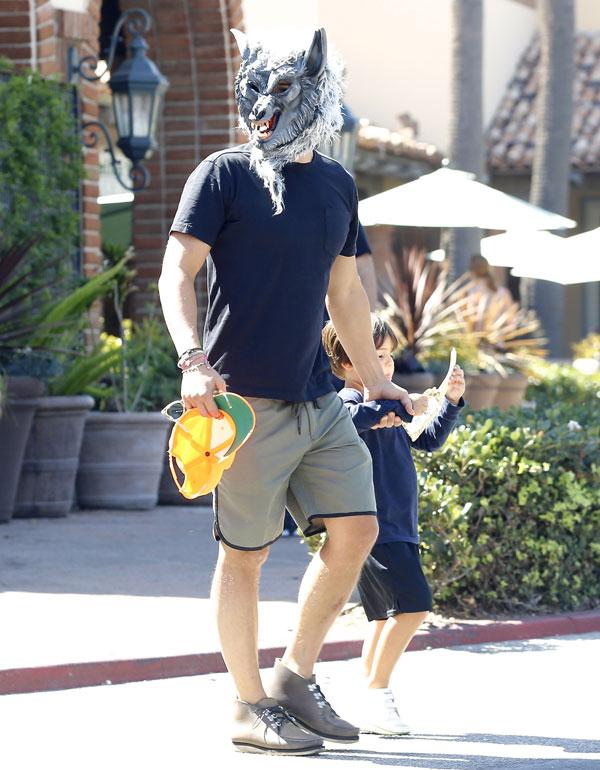 Actor and proud dad Orlando Bloom is spotted shopping for Halloween costumes in Malibu, California with his son Flynn and some friends .
Article continues below advertisement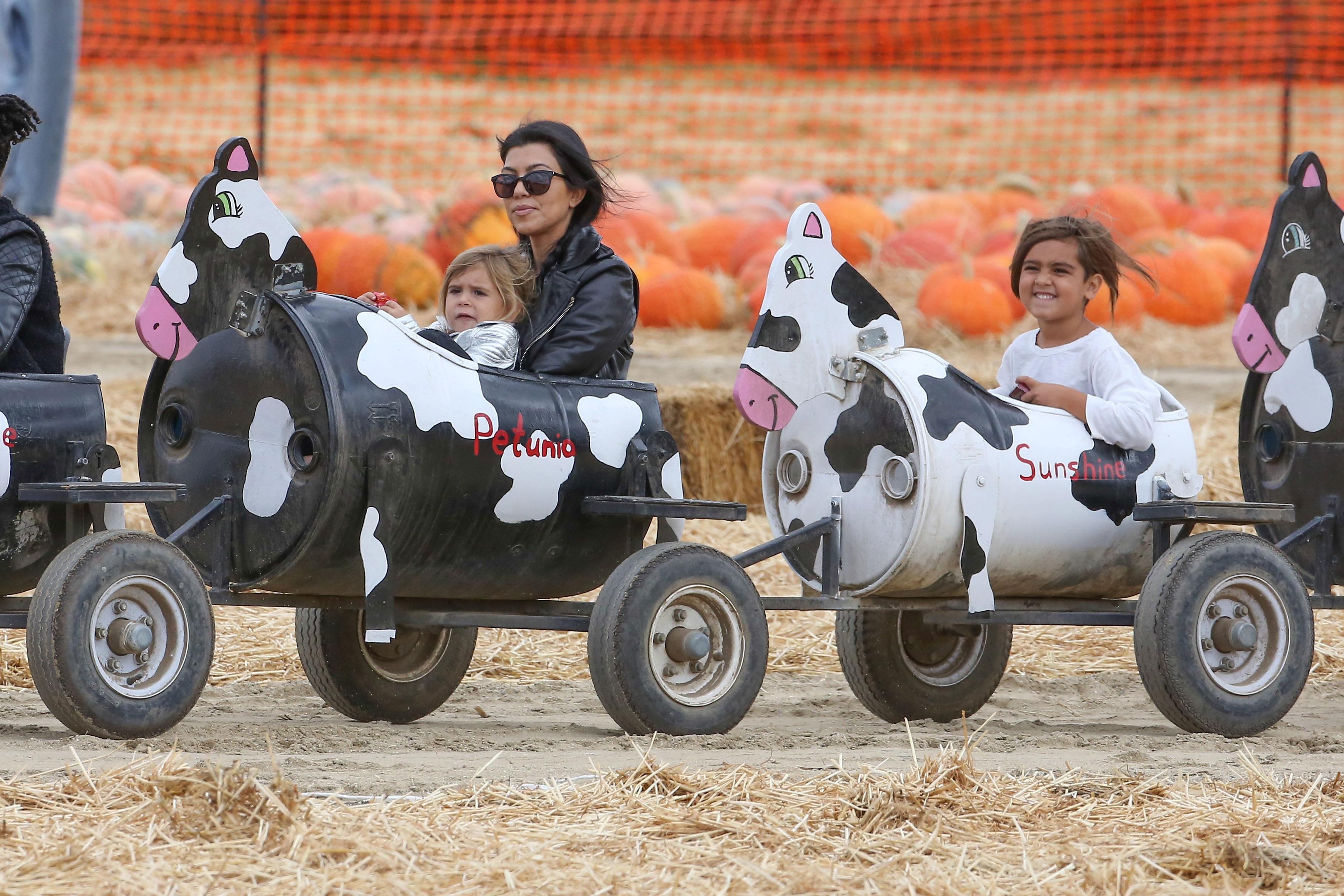 Reality TV Star and newly single Kourtney Kardashian spends the afternoon with her kids Mason and Penelope, along with Kim's daughter North West, at a local Pumpkin Patch.
Article continues below advertisement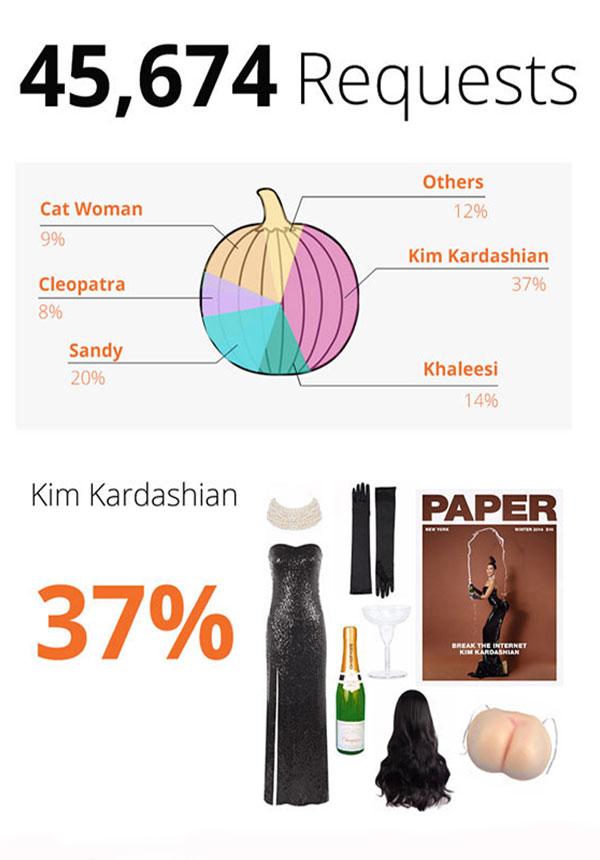 The most popular and trending Halloween costumes this year have already been identified by the innovative crowd-styling platform WiShi (Wear It, Share It www.wishi.me). WiShi's data driven technology predicts that 37% of people will dress as Kim K from her famous Paper Magazine Cover. 20% of consumers still have an appetite to dress as Sandy from Grease and WiShi's data indicates that 14% want to dress as Khaleesi from Game of Thrones.
Article continues below advertisement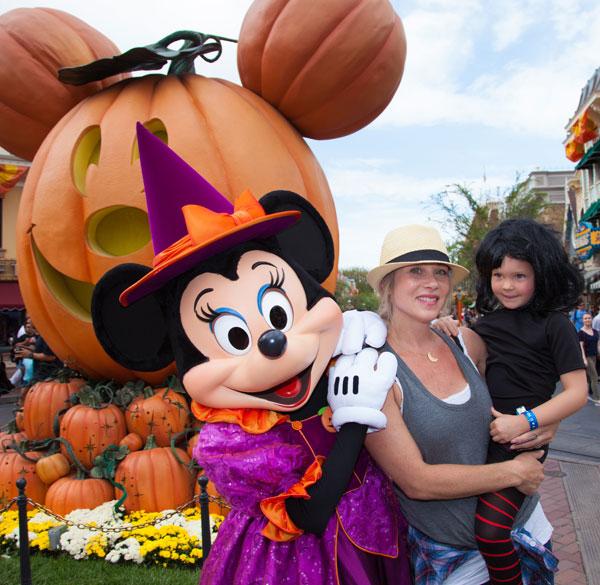 Christina Applegate and daughter Sadie LeNoble celebrate "Halloween Time" with Minnie Mouse at Disneyland.
Article continues below advertisement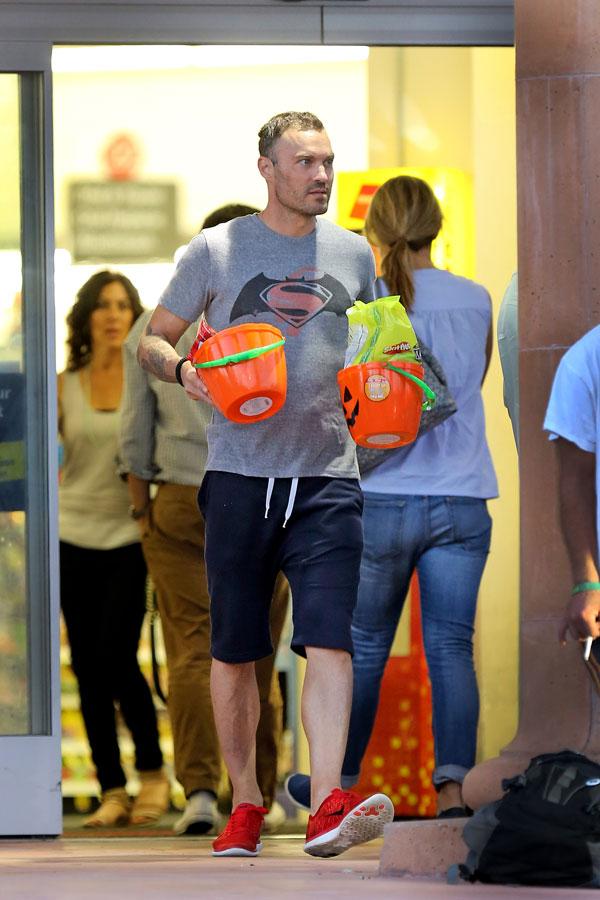 Brian Austin Green got ready for an early Halloween party in LA while picking up some decorations and candy from CVS in Santa Monica.
Article continues below advertisement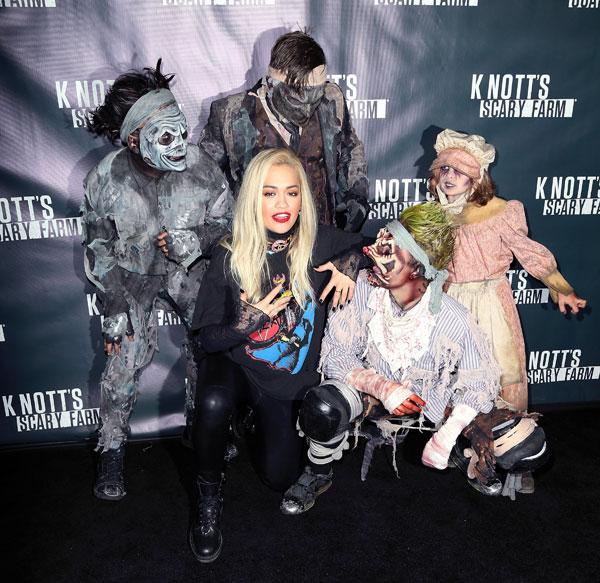 Singer Rita Ora attends the Knott's Scary Farm Black Carpet at Knott's Berry Farm.
Article continues below advertisement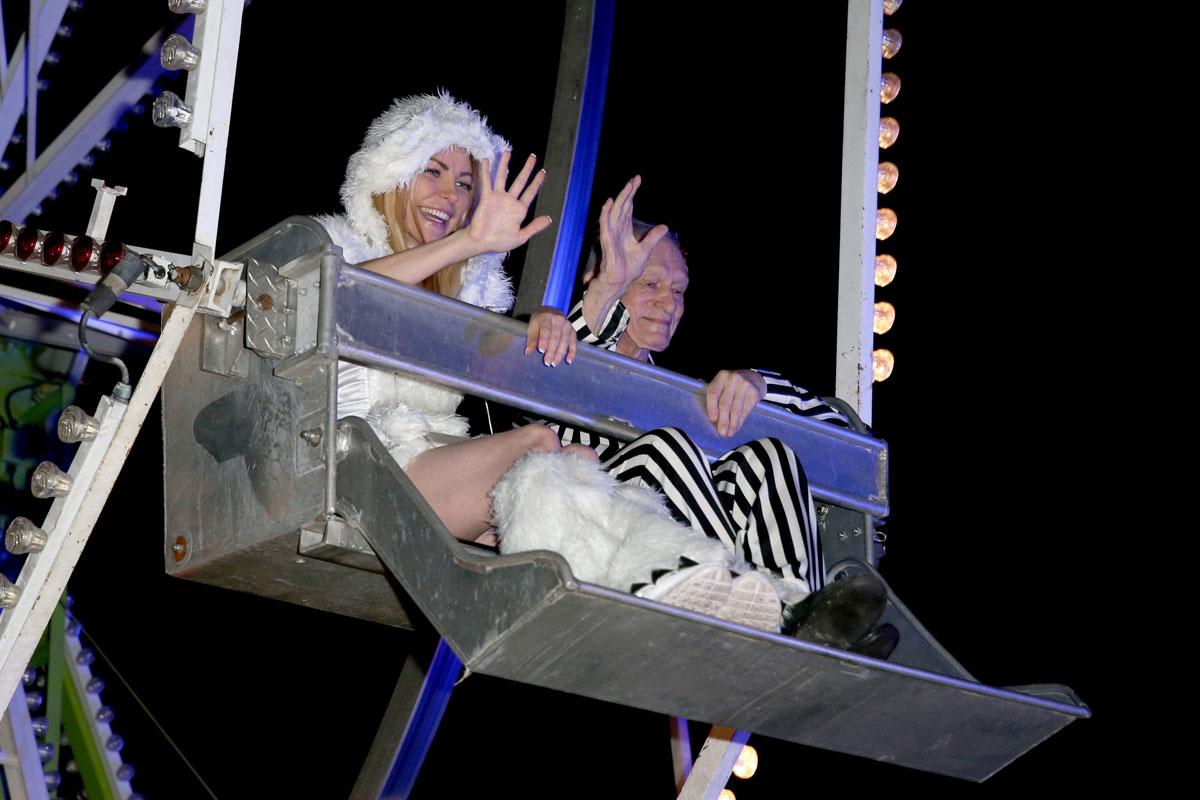 Hugh Hefner and Crystal Hefner celebrated the Annual Halloween Party at the Playboy Mansion on the haunted Ferris Wheel.