Body Oddities! 14 Celebrities With Physical Deformities – OMG Photos Of Kelly Ripa, Janet Jackson & More!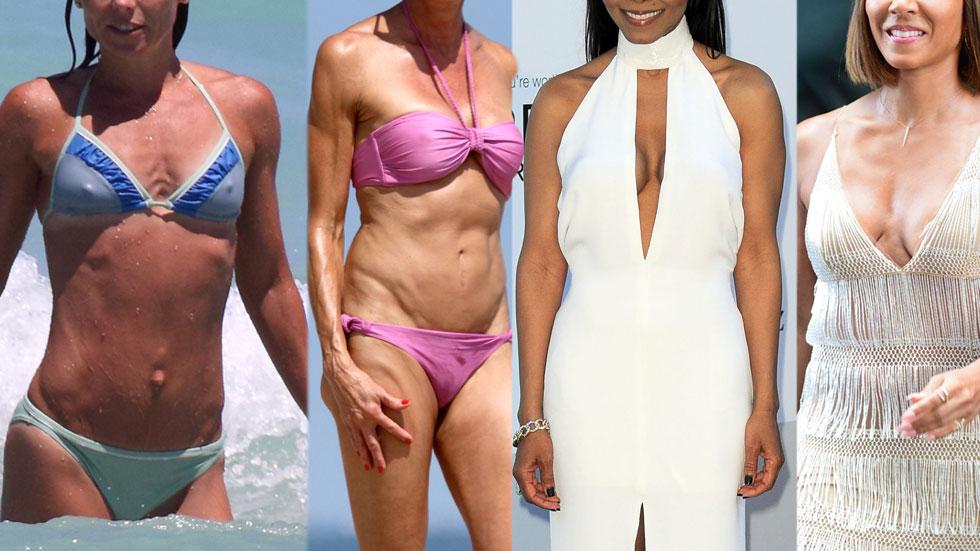 Round two is here! Many of the world's most beautiful and talented stars are marred with flaws. See more of the most interesting celebrity body oddities…
Article continues below advertisement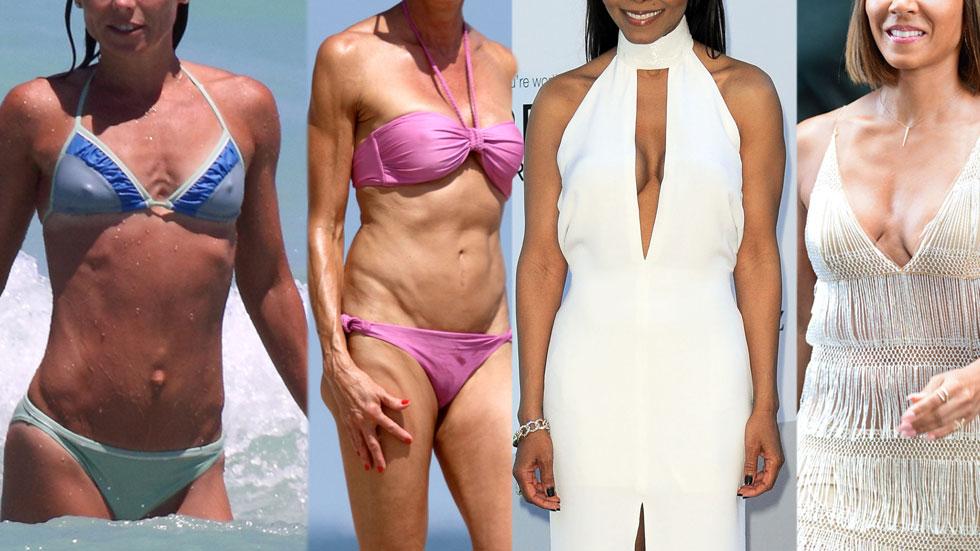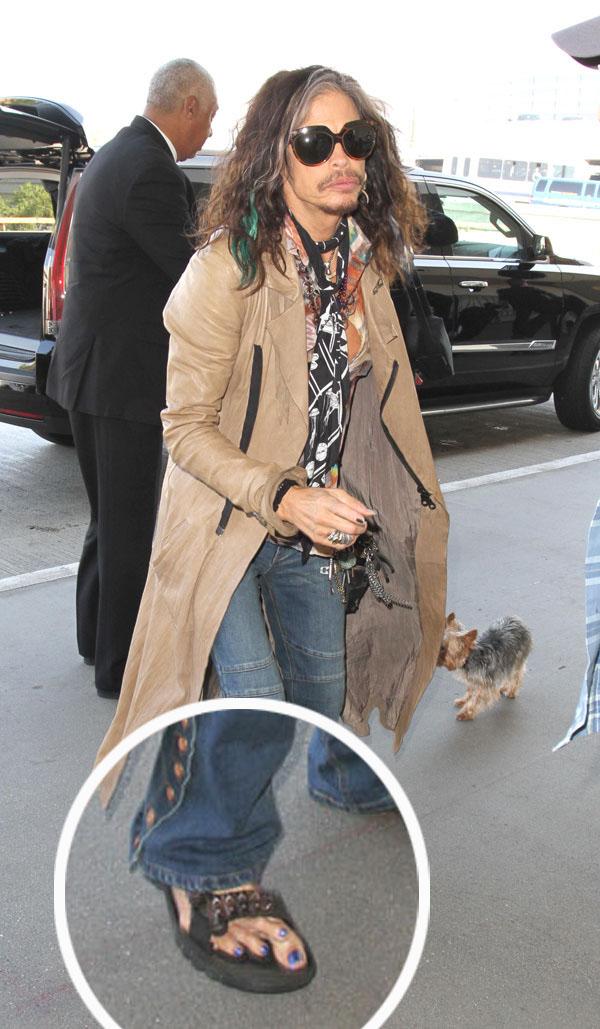 Steven Tyler: "Walk this way" takes on a whole new meaning when you look at Steven Tyler's feet. The rocker's crossover toe deformity causes his second toe to overlap with his big toe, resulting in an uncomfortable malformation.
Article continues below advertisement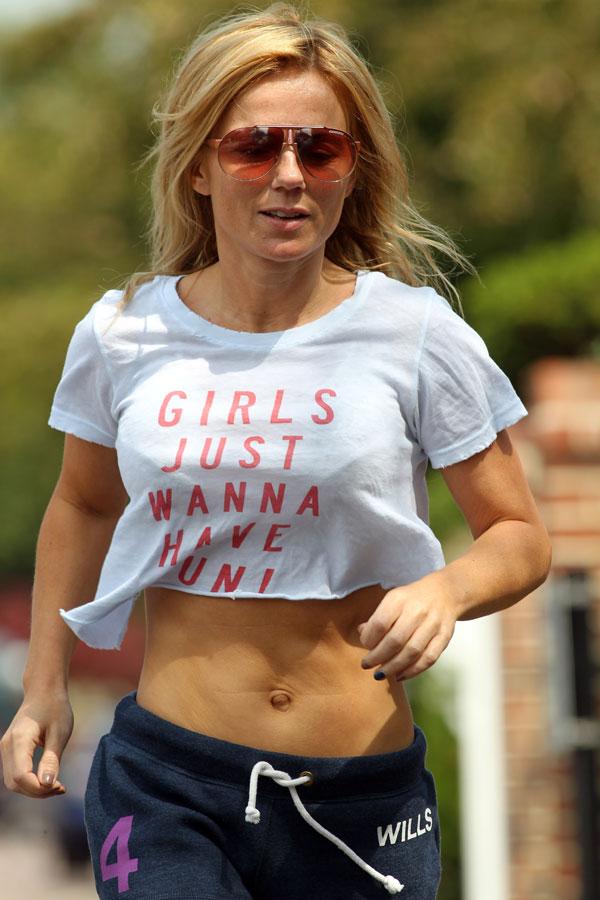 Geri Halliwell: She's a member of the outie club! But this singer-songwriter rocks it with a fit physique.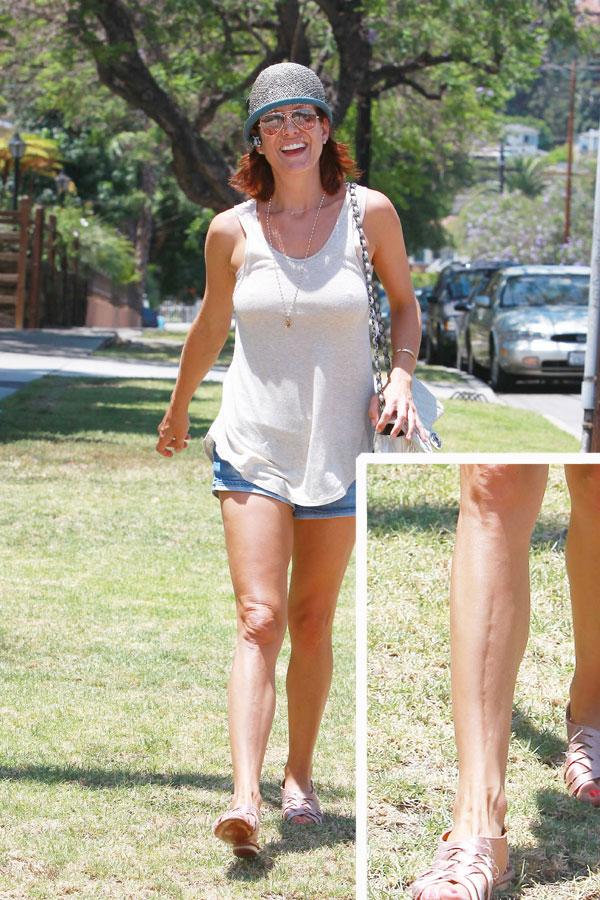 Kate Walsh: Look out! Actress Kate Walsh has a scary scar on her leg.
Article continues below advertisement
Mickey Rourke looking very slim but sporting some strange brusin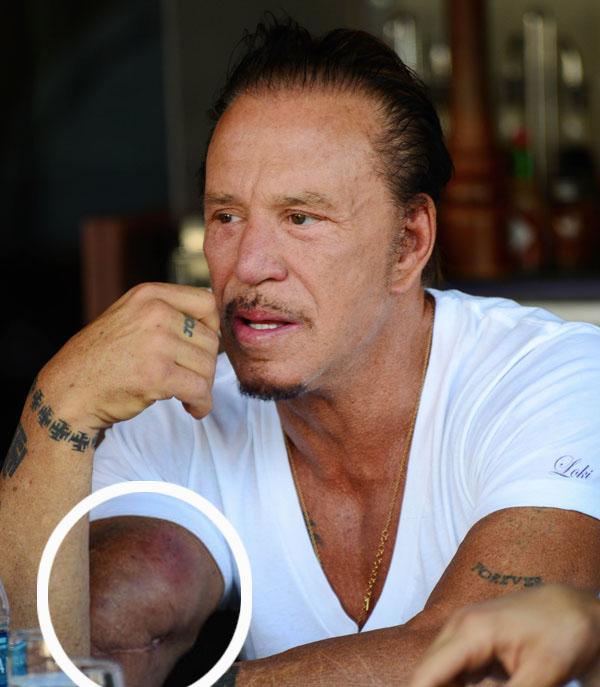 Mickey Rourke: His plastic surgery seems to always take the spotlight, but have you ever noticed Rourke's right arm? Looks like dedicated gym goer picked up a bicep injury on the way.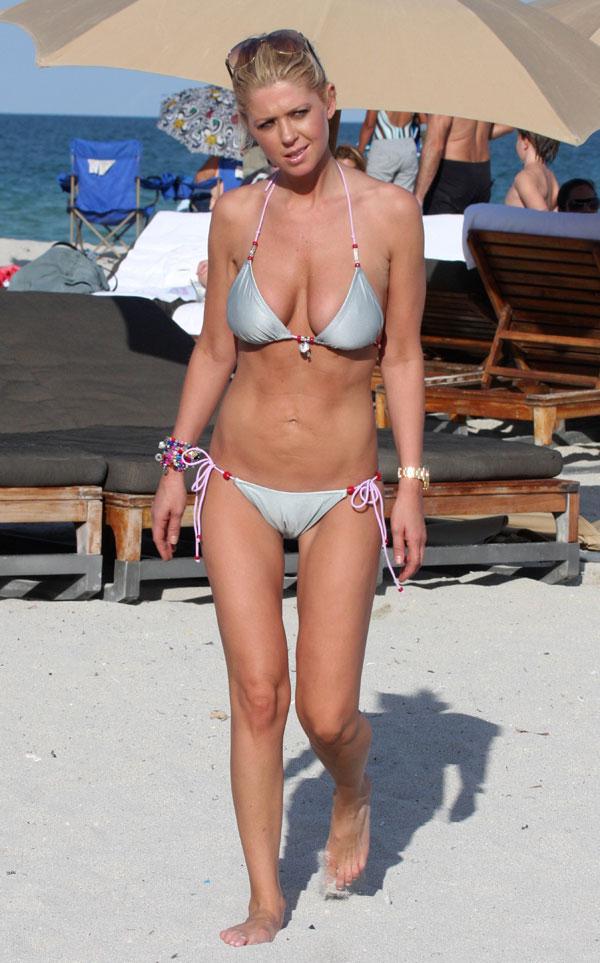 Tara Reid: Another belly button! Tara Reid is famous for her plastic surgery endeavors, but her numerous tummy tucks seem to have affected her belly button as well.
Article continues below advertisement
SJP Collection Pop Up Shop opening in New York City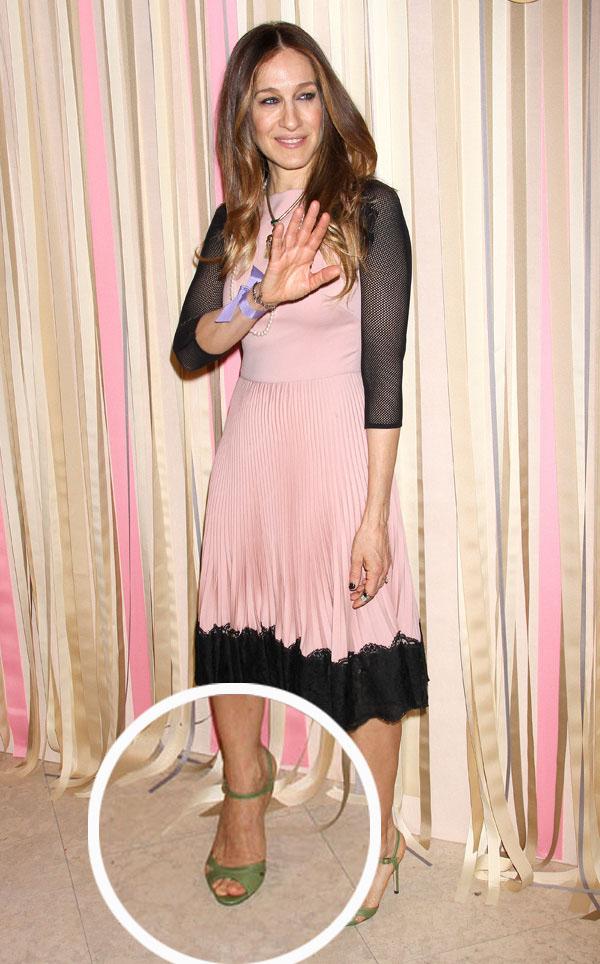 Sarah Jessica Parker: She must have worn too many Jimmy Choo shoes for Sex & The City – SJP is sporting some serious spider veins on her feet.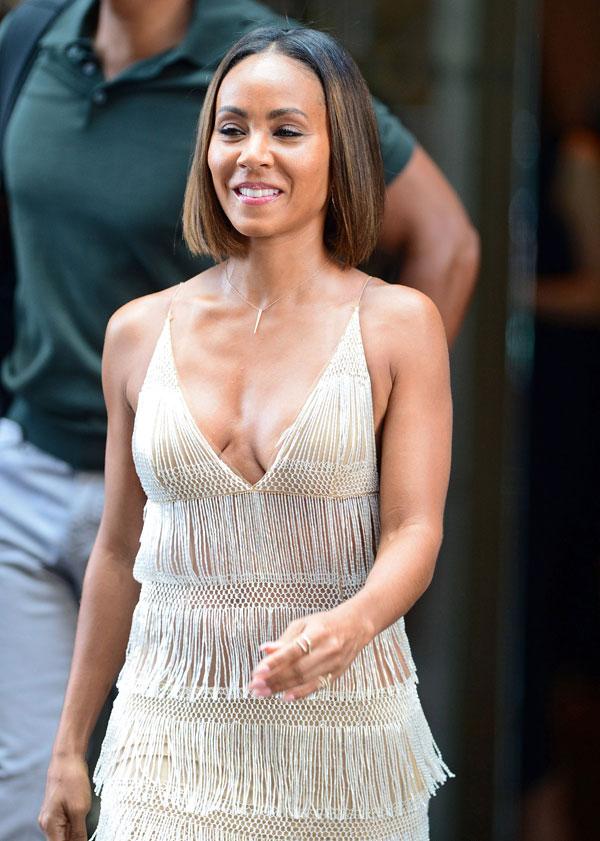 Jada Pinkett Smith: This weird cleavage thing is really out of control in Hollywood. Even the ever-classy Jada is sporting an odd, boob-job-looking bosom these days.
Article continues below advertisement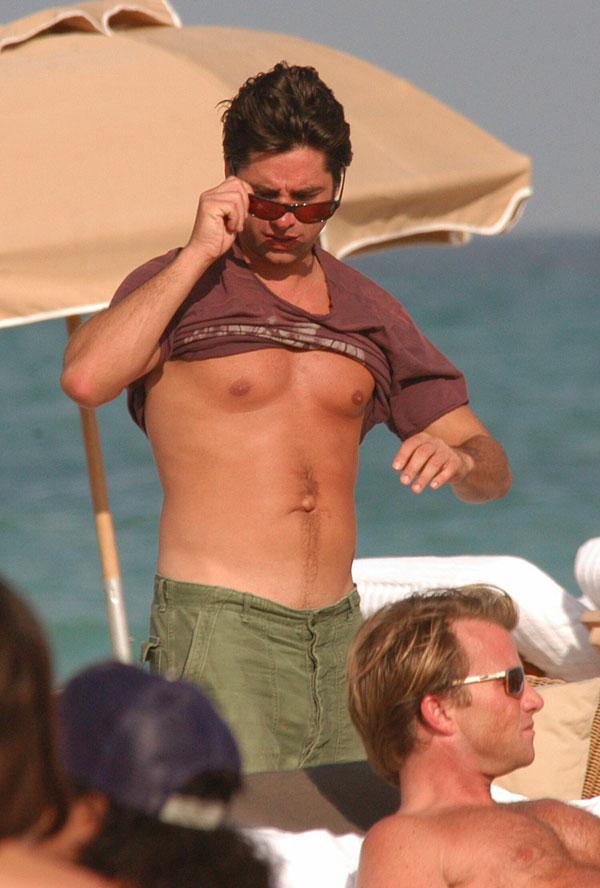 John Stamos: Brace yourselves ladies, turns out John Stamos isn't perfect after all! He has a belly button deformity under his tailored suit, and isn't afraid to admit it.
Hayden Panettiere in a fuchsia bikini at the beach in Miami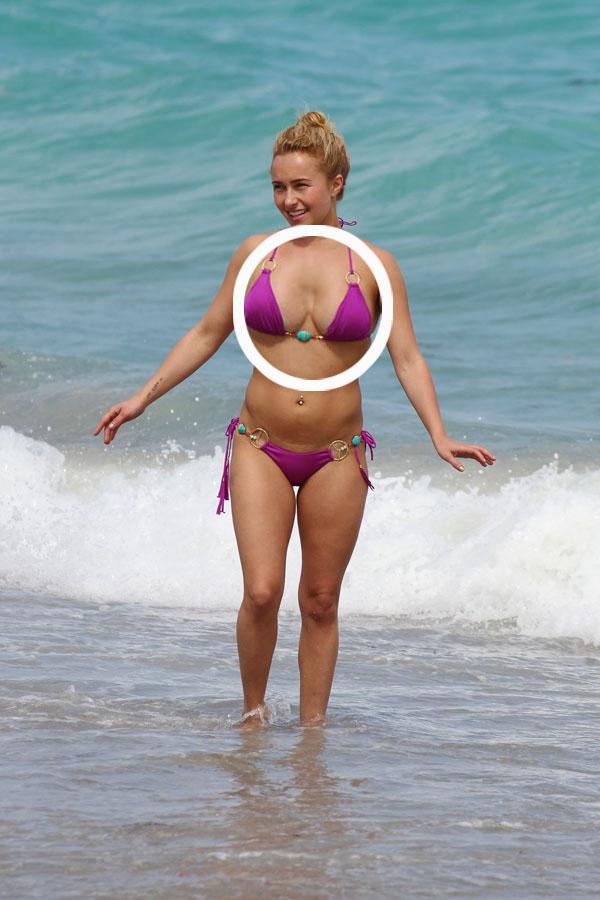 Hayden Panettiere: Did she have a secret boob job? The Nashville star sparked rumors when she flaunted some odd-looking cleavage on the beach in 2013.
Article continues below advertisement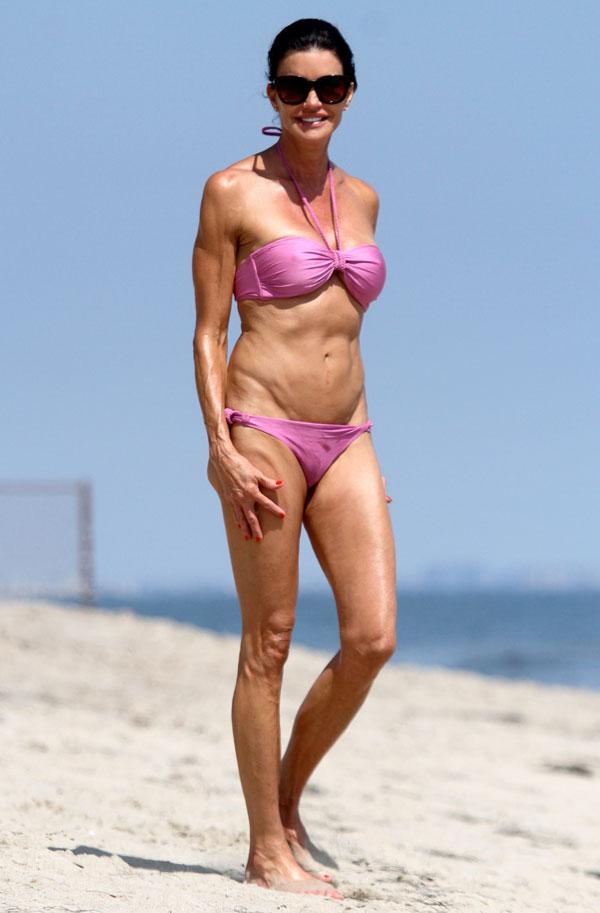 Janice Dickinson: Another plastic surgery junky, Dickinson developed quite the stomach pouch over the years. While she's clearly thin and in great shape, her stomach protrudes in a way that doesn't seem natural.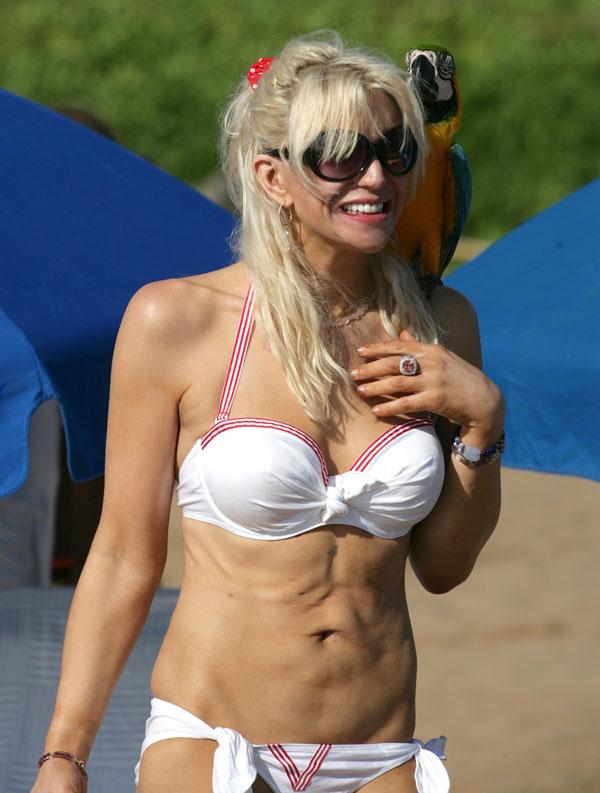 Courtney Love: Stomachs are a toughy for these ladies. Rock princess Courtney Love sported a poorly liposuctioned stomach that gives Tara Reid a run for her money.
Article continues below advertisement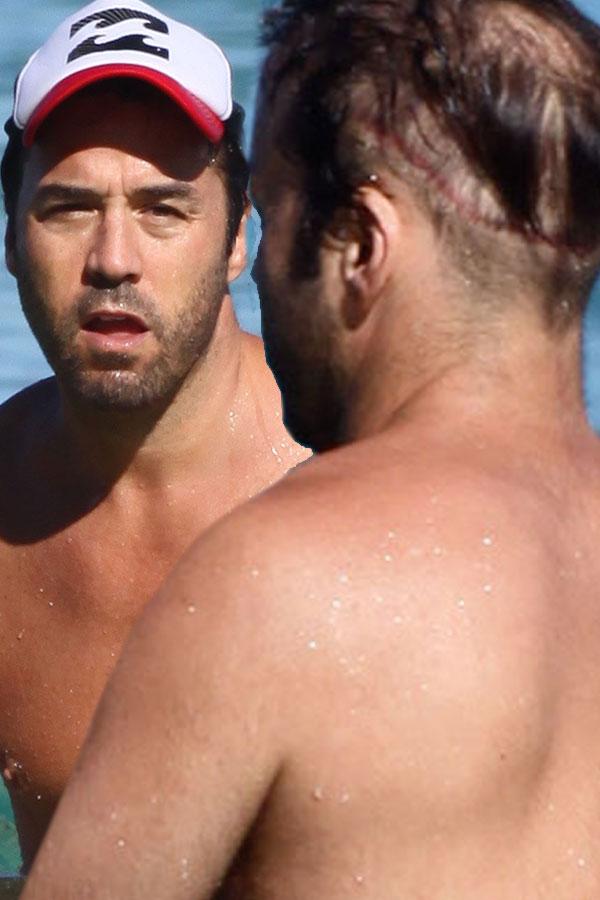 Jeremy Piven: While he's denied having a transplant, the Entourage actor donned a scar that resembles a classic hair transplant surgery scar. Ouch!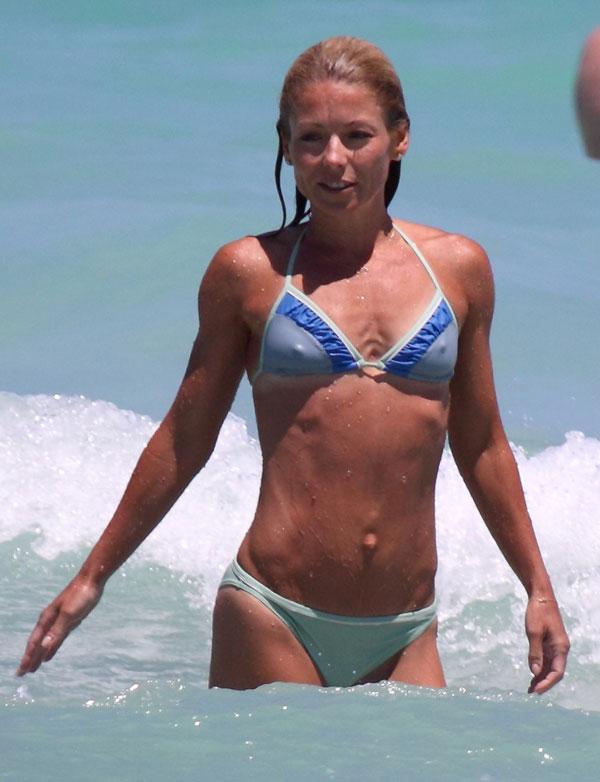 Kelly Ripa: Rounding out our outie belly button club, Kelly Ripa flaunts washboard abs and the cutest outie you've ever laid eyes on!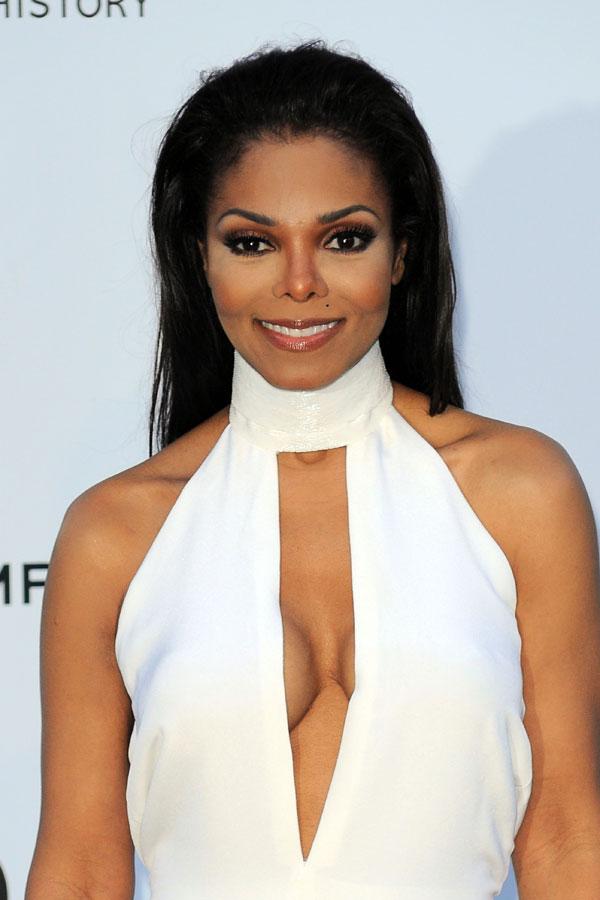 Janet Jackson: This pop diva looked lovely for amfAR's Cinema Against AIDS 2012 event, but there was one weird part – her cleavage. Jackson's plunging dress revealed a bosom that closely resembled a botched boob job.