Caylee Betrayed: Casey Anthony's Parents Accused Of Desecrating Murdered Tot's Grave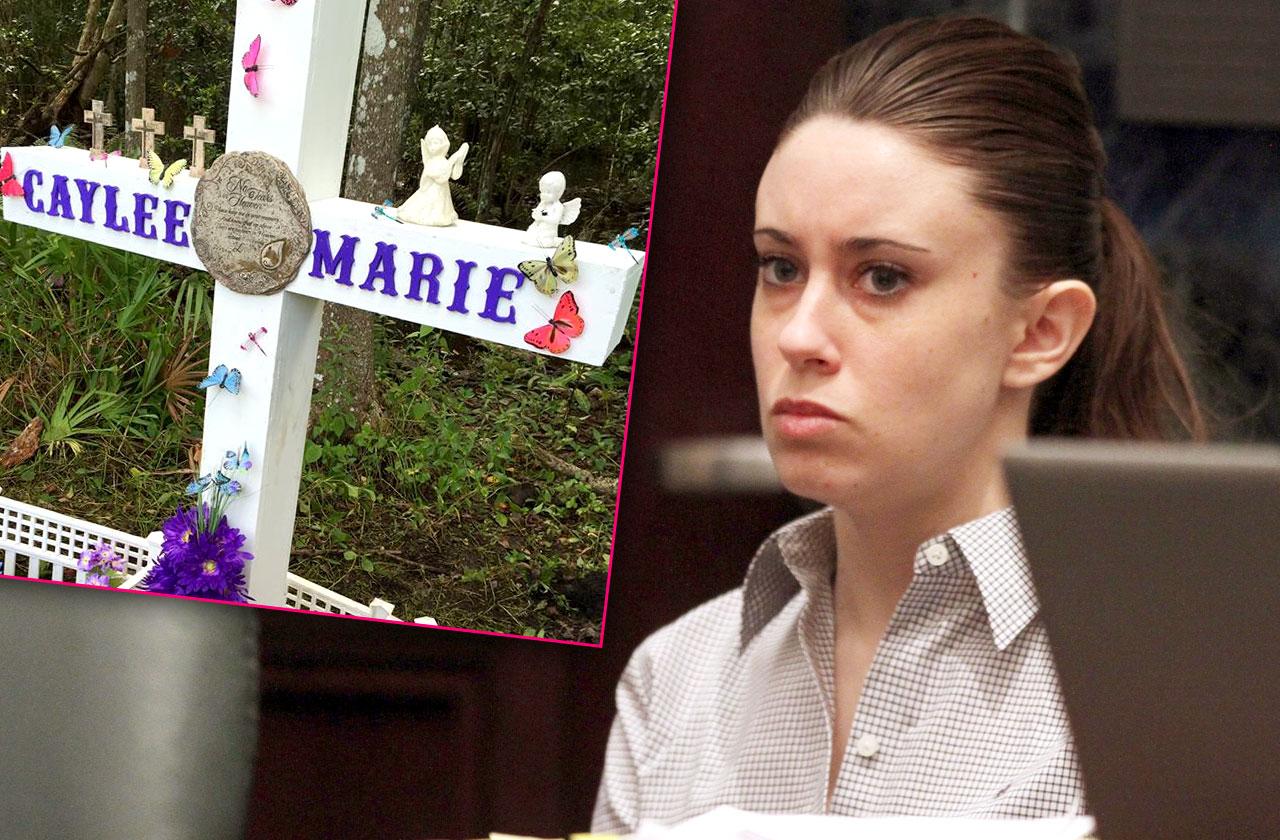 It's been 10 years since the body of Casey Anthony's two-year-old daughter Caylee was found stuffed inside a trash bag in a swamp in Orlando, Florida. The wooded area where the murdered tot was thrown without care is in close proximity to Casey's parents, Cindy and George Anthony's home. The grave site quickly garnered foot traffic from thousands who traveled near and far to pay respect to the innocent child. One Florida couple, however, took keen interest in Caylee's death from the onset of disgraced mother Casey Anthony's 2011 trial. Walter and Jeanine Goodnough of Florida quickly began building six-foot tall crosses to bring to the burial site. Now, Walter Goodnough exclusively revealed to RadarOnline.com that the crosses he's built have repeatedly been stolen and destroyed for years – and he's pointing the finger at Caylee's grandparents. Click through the gallery to see shocking photos of the grave site that is believed to have been desecrated by Caylee's very own family.
Article continues below advertisement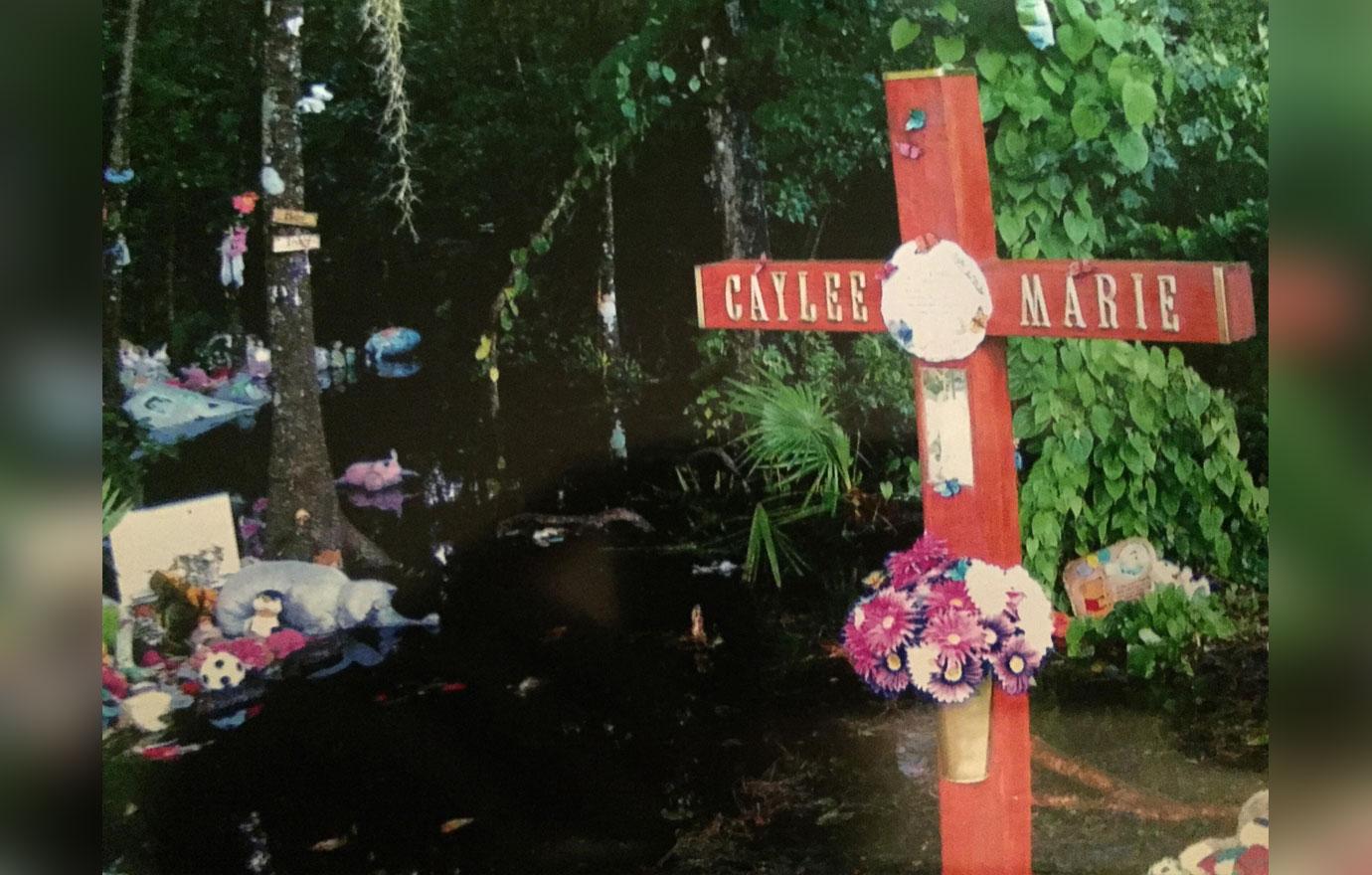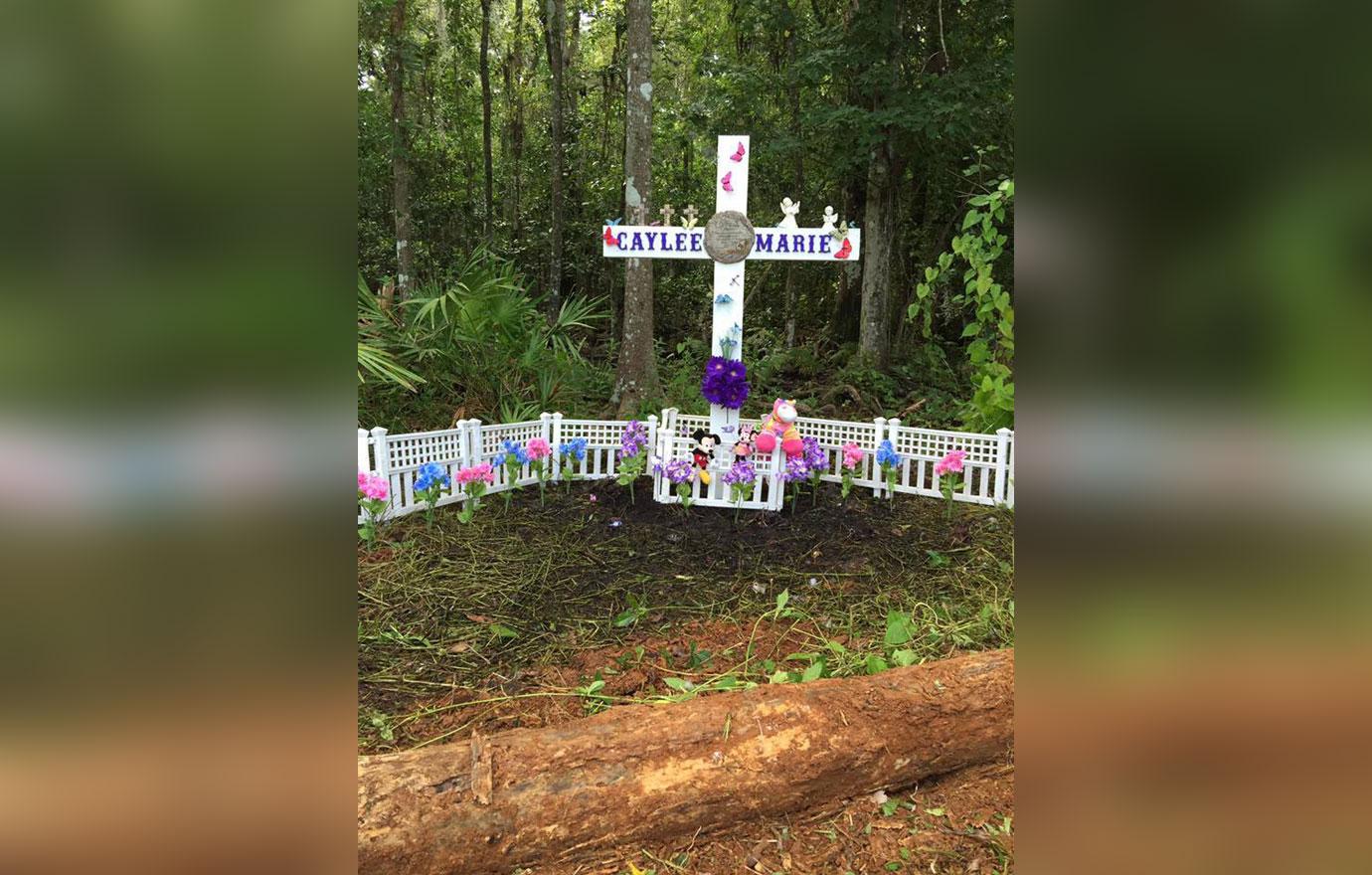 The Anthonys were filmed taking down the third cross in the woods during their television special, Casey Anthony's Parents Speak, which aired on A&E earlier this year. Walter said seeing the Anthonys dismantle his creation was disappointing. "Even the grandparents don't put anything over there," said Walter. "They said they wanted to go over and take the cross down because nobody needed to go there."
Article continues below advertisement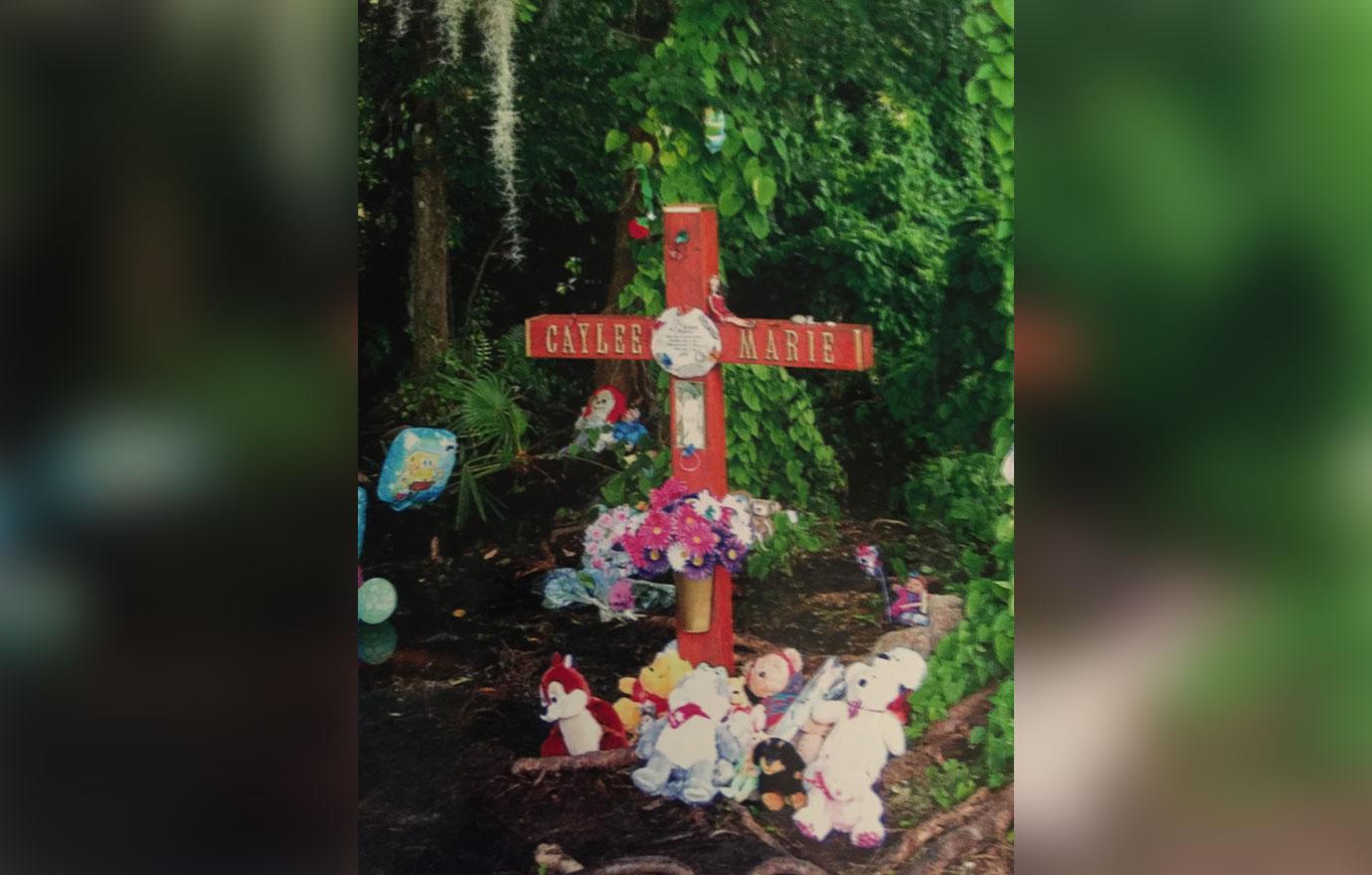 The cross quickly collected Barbie dolls and stuffed animals left by passersby. However, Walter revealed about one year after his first cross went up, it disappeared. "I got a phone call one day that the cross was gone," said Walter. "So I built another one, and took it to Orlando!"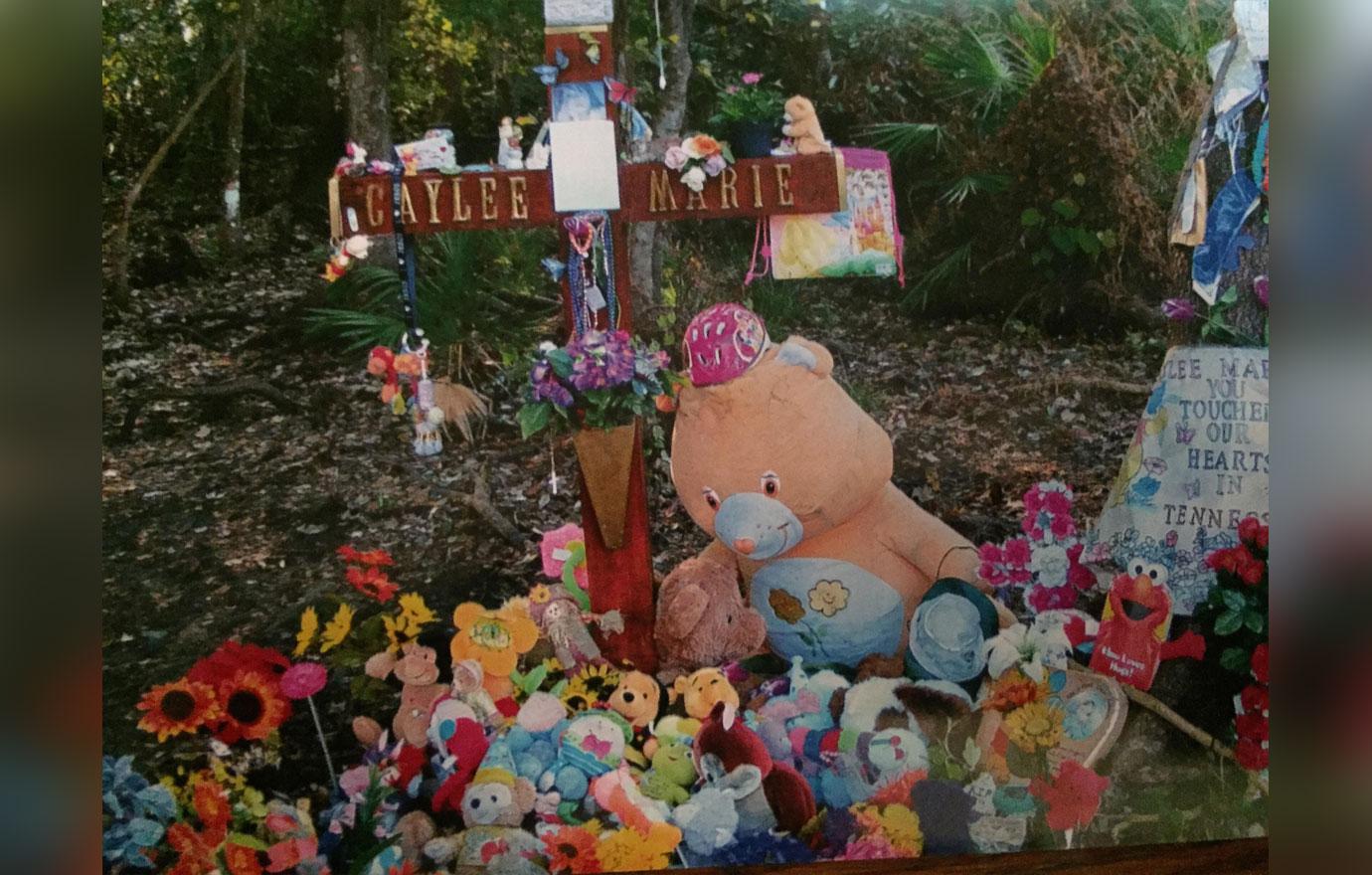 Walter and Jeanine took the trek and this time brought along a second cross just as big. It was quickly decorated with flowers, beads and butterflies in the tot's honor.
Article continues below advertisement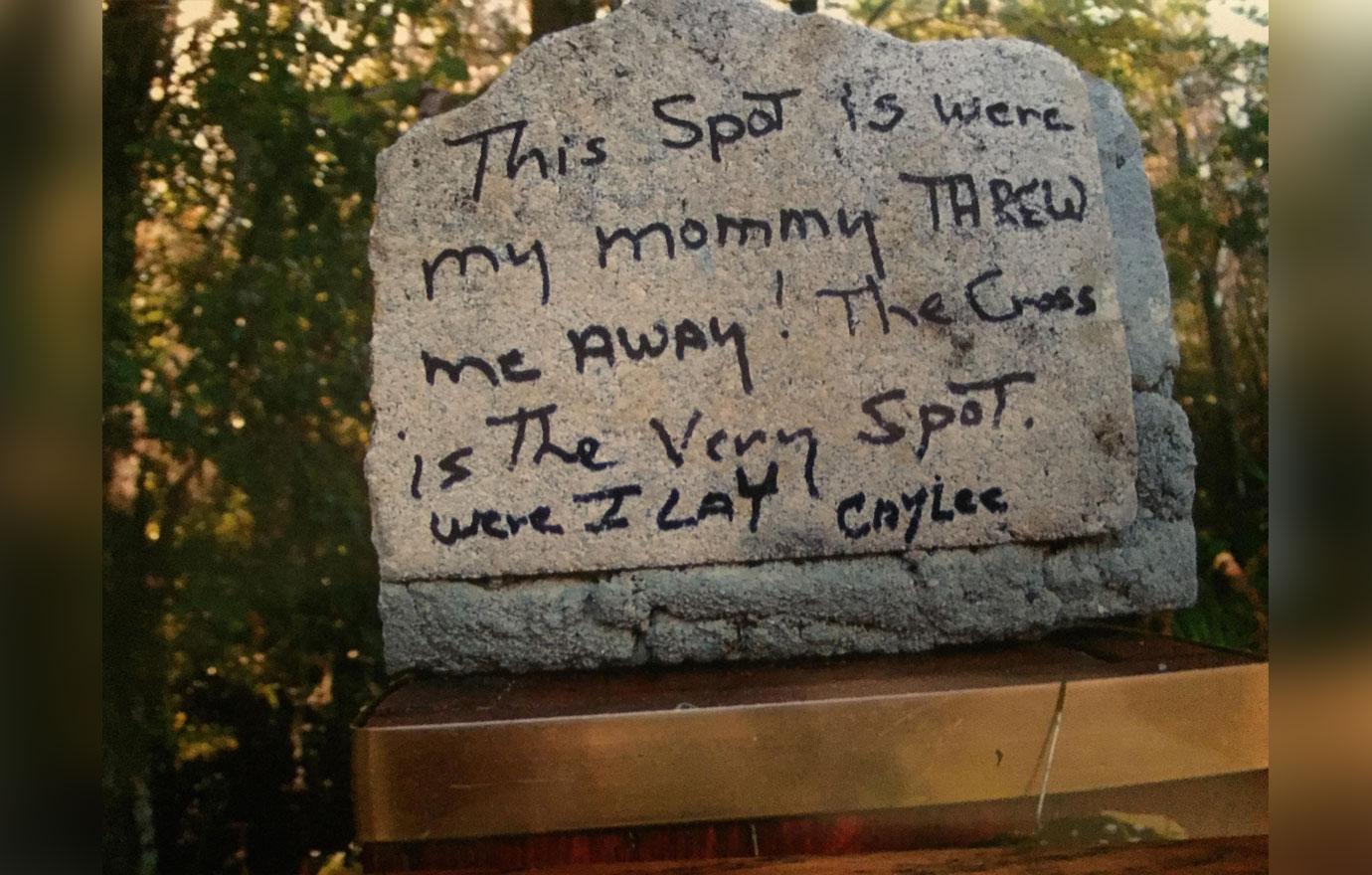 Walter told RadarOnline.com that a rock had been placed at the top of cross number two, shown here. It reads, "This spot is where my mommy threw me away! The cross is the very spot where I lay."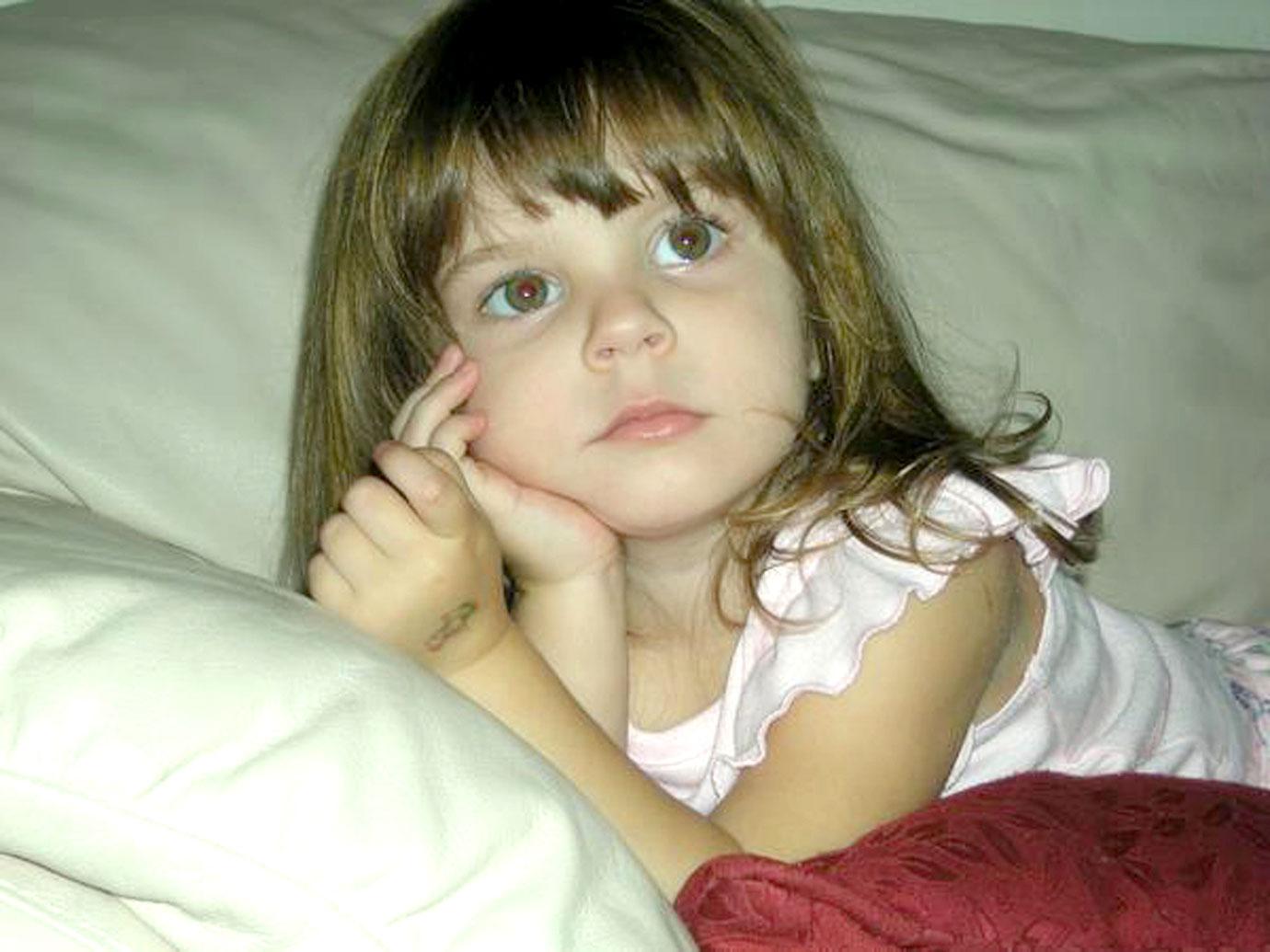 However, Walter said someone in the area was clearly disturbed by the growing memorial. One year following its installment, "It disappeared," the Sarasota resident said.
Article continues below advertisement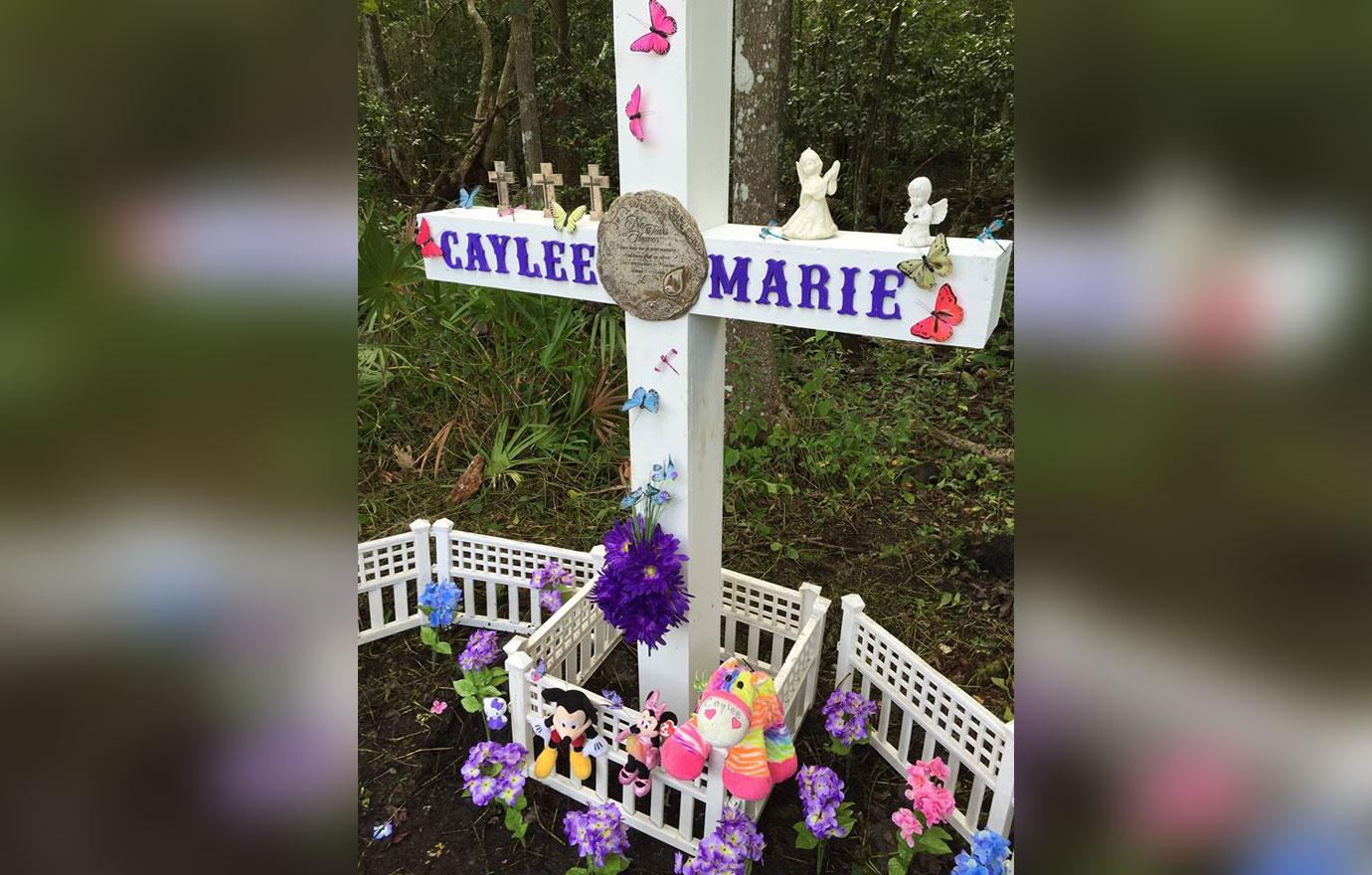 Walter kept his vow that each time a cross was removed, he'd replace it with another. The grandfather of 13 said this time, he made a white cross with Caylee's name in purple letters, seen here. This cross, however, was ultimately destroyed by Casey's parents, Cindy and George Anthony, Walter claimed.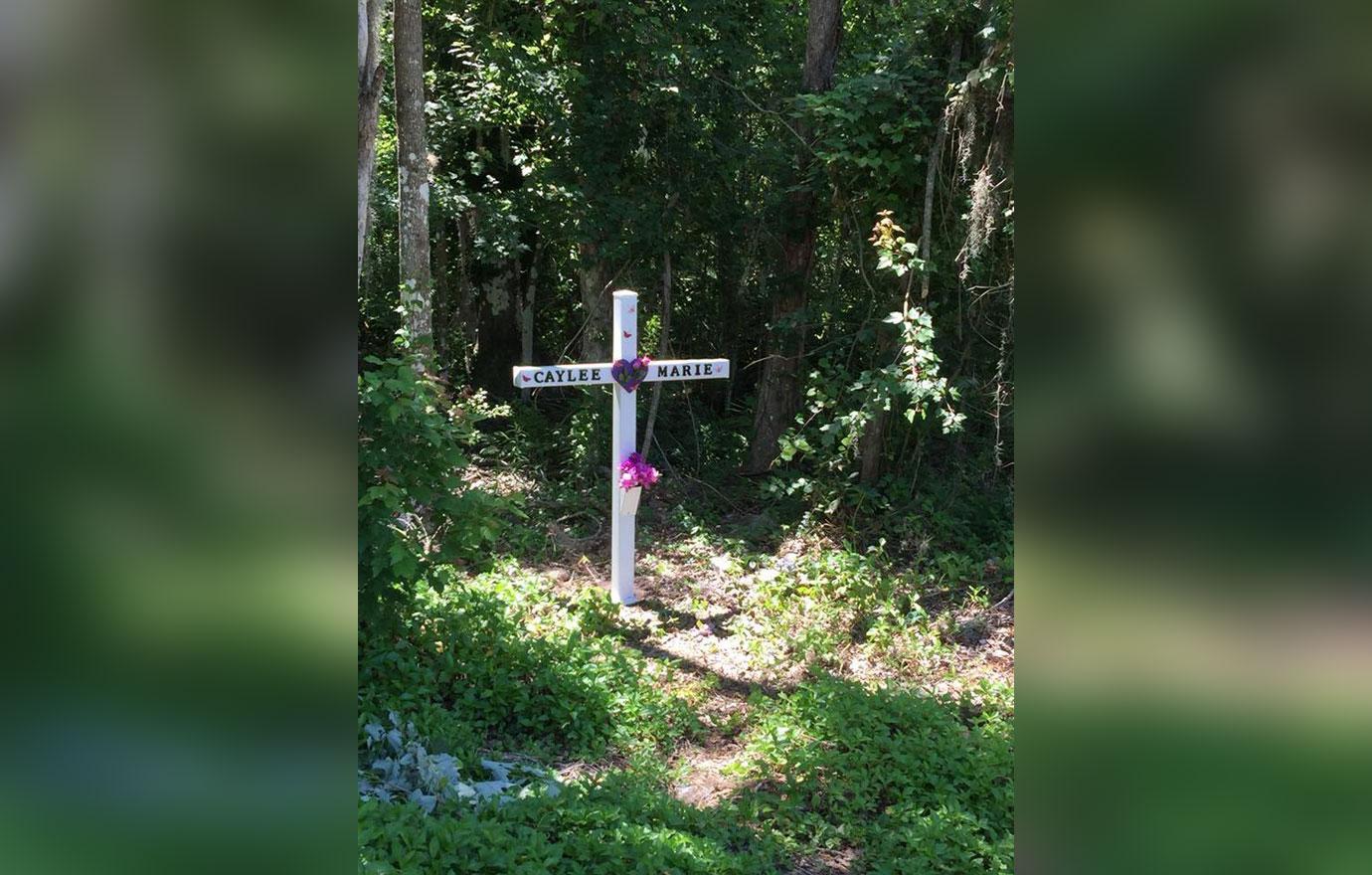 Then in early 2018, the Goodnoughs decided they weren't giving up. When they learned the third cross's whereabouts were unknown once again, Walter built a fourth cross, seen here. This time it was made of a vinyl PCV adorned with a purple heart and flowers.
Article continues below advertisement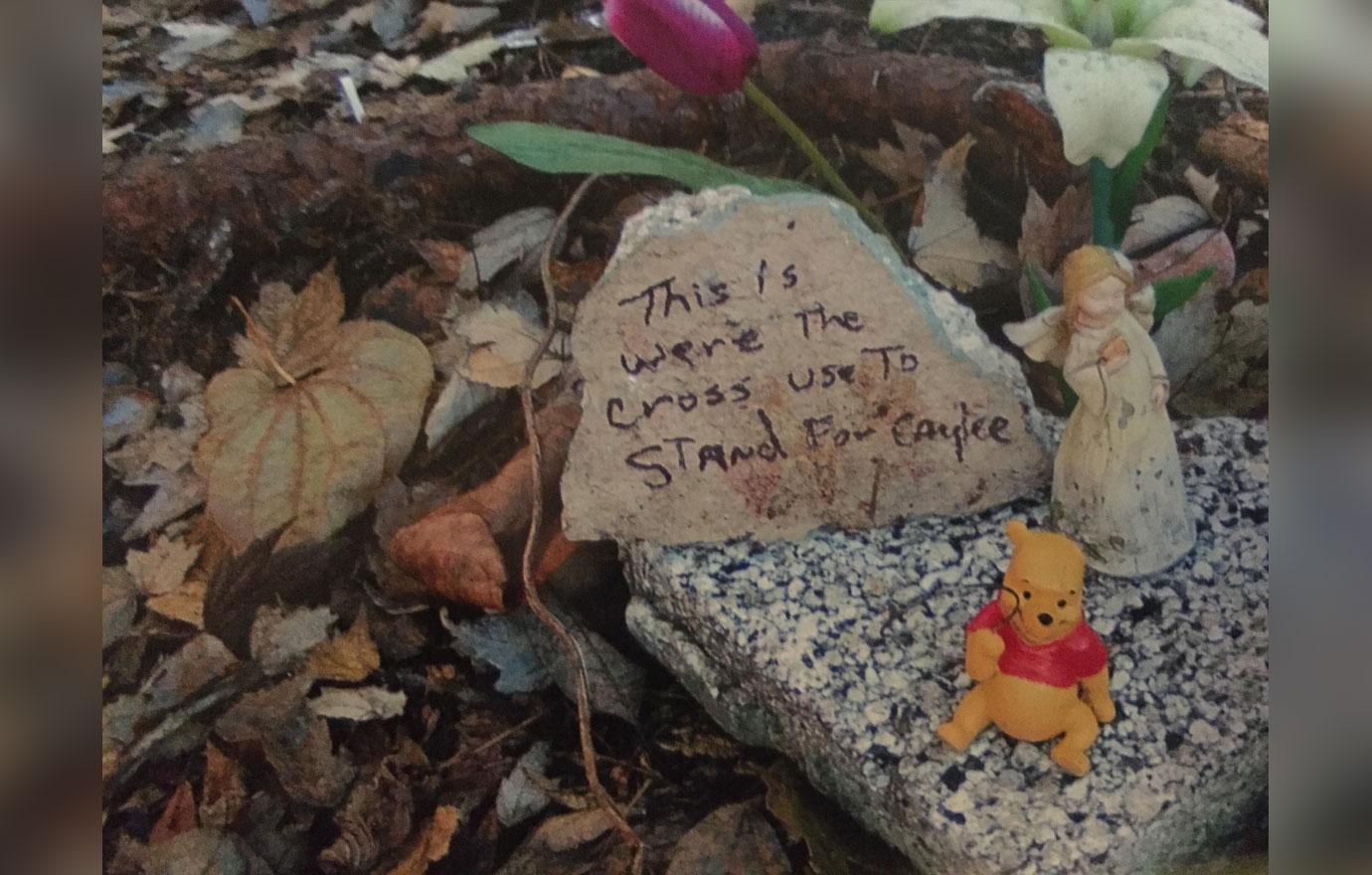 Sadly, Walter said the fourth cross shockingly lasted just "one day" before it was mysteriously removed. The Florida citizen said the Anthonys' television special left him believing it's "probable" the murdered tot's grandparents are behind the destruction.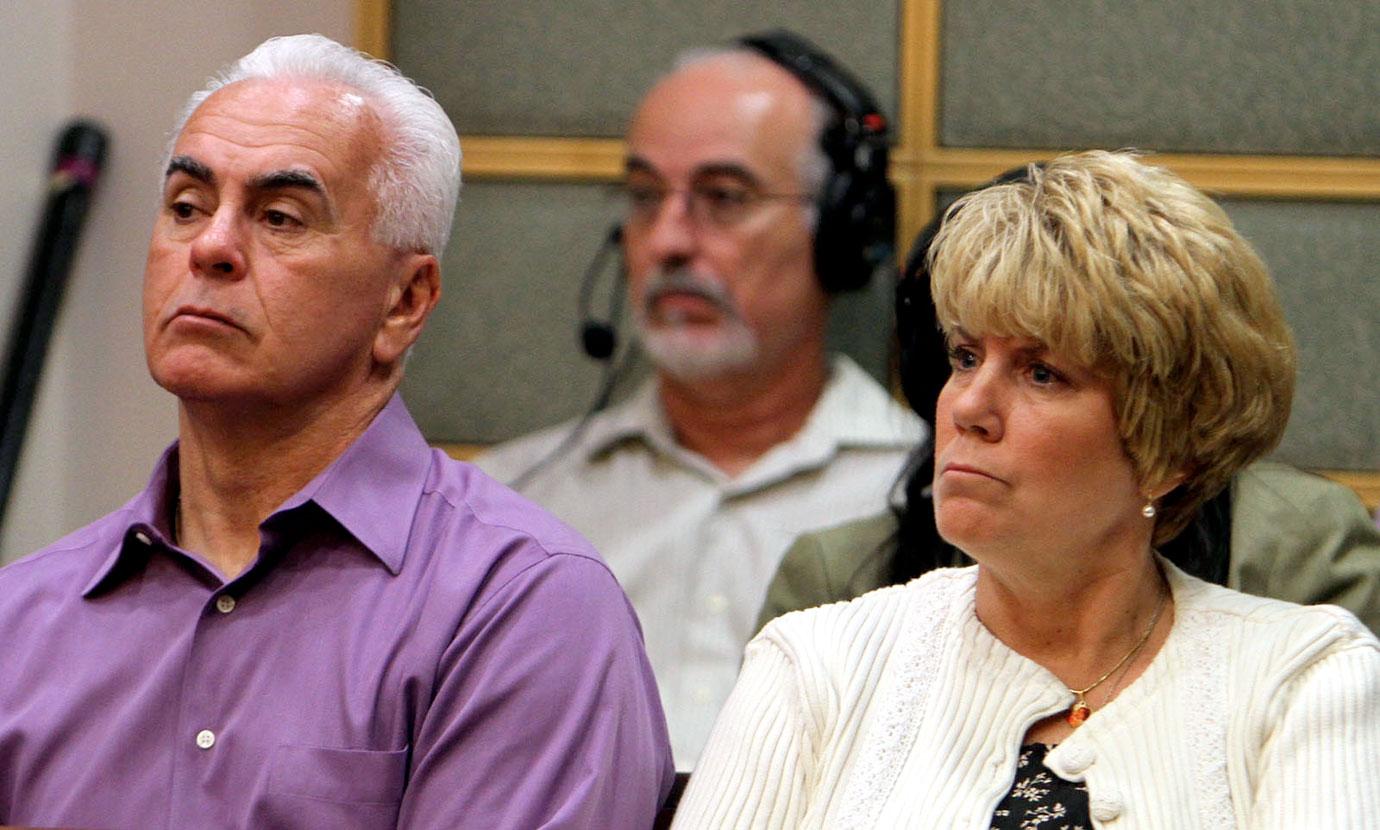 "Seeing how they took the third cross, it only comes to reason," Walter said of the remaining three missing crosses.
Article continues below advertisement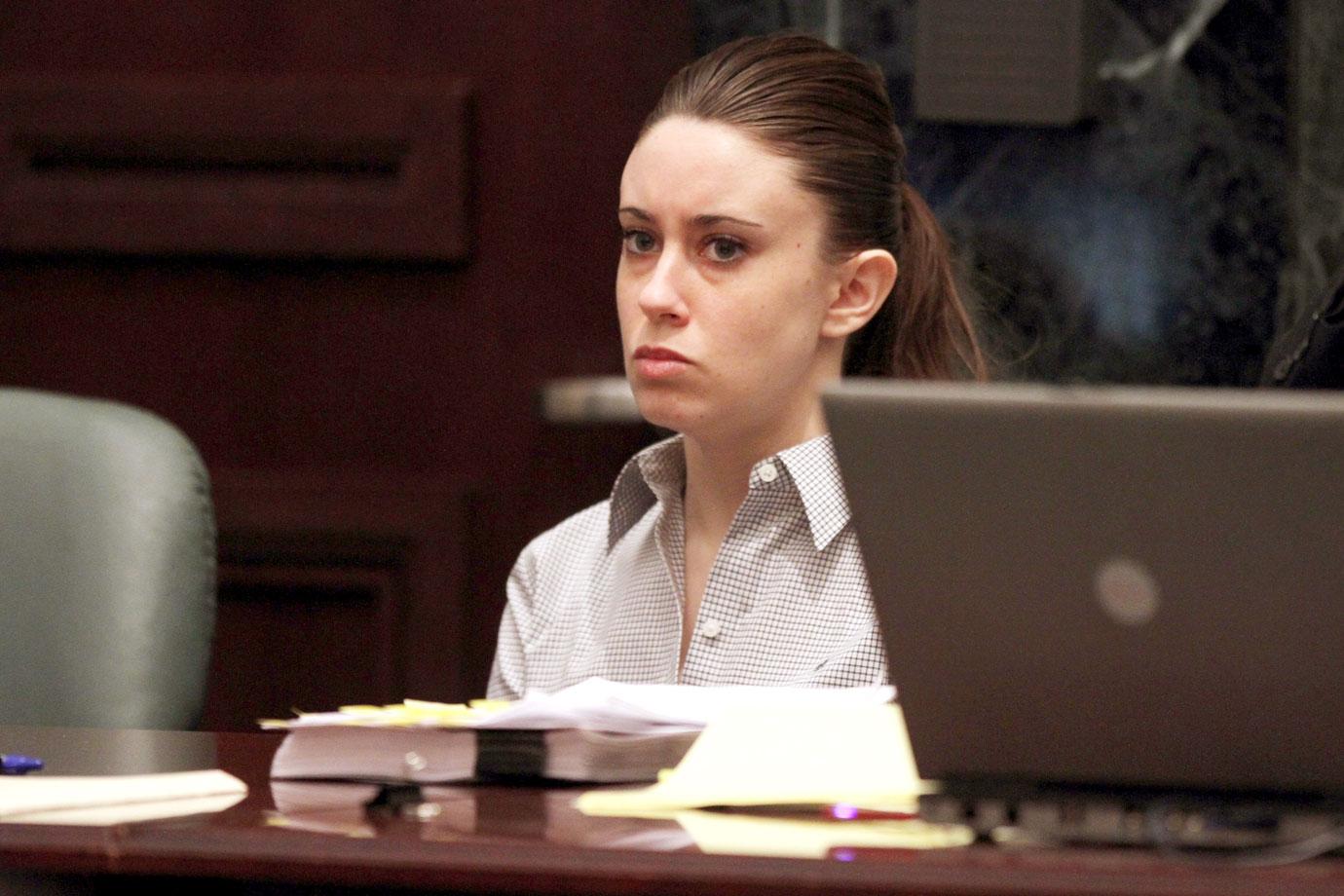 RadarOnline.com reached Cindy and George Anthony's attorney, Mark Lippman, who declined to comment on this story. As for the possibility of Orlando residents spotted a fifth cross at the grave site? Walter told RadarOnline.com that at the moment, he's lost hope that one would stick around. "Someone will just take off with it and it'll be gone," he said. Meanwhile, acquitted killer Casey is struggling with her own concerns. RadarOnline.com exclusively reported last month that her photography business had been dissolved.
What do you think of the shocking disappearance of Caylee's memorial crosses? Let us know in the comments.
We pay for juicy info! Do you have a story for RadarOnline.com? Email us at tips@radaronline.com, or call us at (866) ON-RADAR (667-2327) any time, day or night.