Cameron Diaz and Hubby Benji Madden Take A Couple's Stroll in St Tropez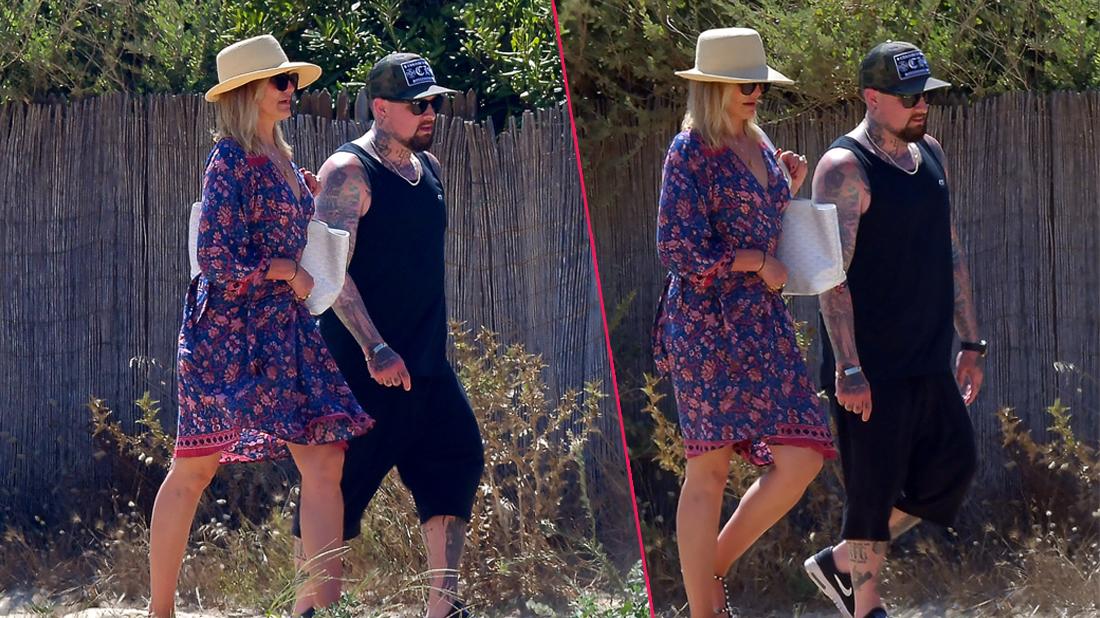 Amid their tropical getaway to St. Tropez, Cameron Diaz and her rocker husband Benji Madden decided to take a walk through the beautiful island.
The couple have been private about their relationship since they got married in 2015, but as of last month, have been spotted together publicly a few times.
Just a few days ago, while in St. Tropez, the There's Something About Mary star showed off her beach body in a floral bathing suit as she and her husband tanned and took a dip in the water.
Article continues below advertisement
Prior to that, they were seen as they enjoyed a dinner date at Sugarfish in Beverly Hills.
As readers know, Diaz, who was once a hot commodity in Hollywood, left the spotlight to focus on her relationship with the Good Charlotte star. According to reports, her commitment to her marriage began to concern gal pal Gwyneth Paltrow as it caused a noticeable distance in their friendship.
RadarOnline.com reported the actress made attempts to contact the Charlie's Angels star, but has been ignored as she "is focused on staying around the house with her husband and his flunkies and not participating at all in the Hollywood social scene that loves and misses her."
Since ditching Hollywood, RadarOnline.com learned Diaz reportedly wants to make a return to do voice overs. She allegedly plans to gradually work her way back into films, but it is believed her desire to do behind the scenes work may be related to a possible pregnancy.
As UsWeekly reported, Diaz and Madden, 39, are reportedly desperate to have a baby, which is why she "hasn't wanted to work."
Her sudden departure from her acting career and her figure which appears curvier as of recently have sparked pregnancy rumors in addition to the fact that she hasn't been spotted drinking.
Memorable Moments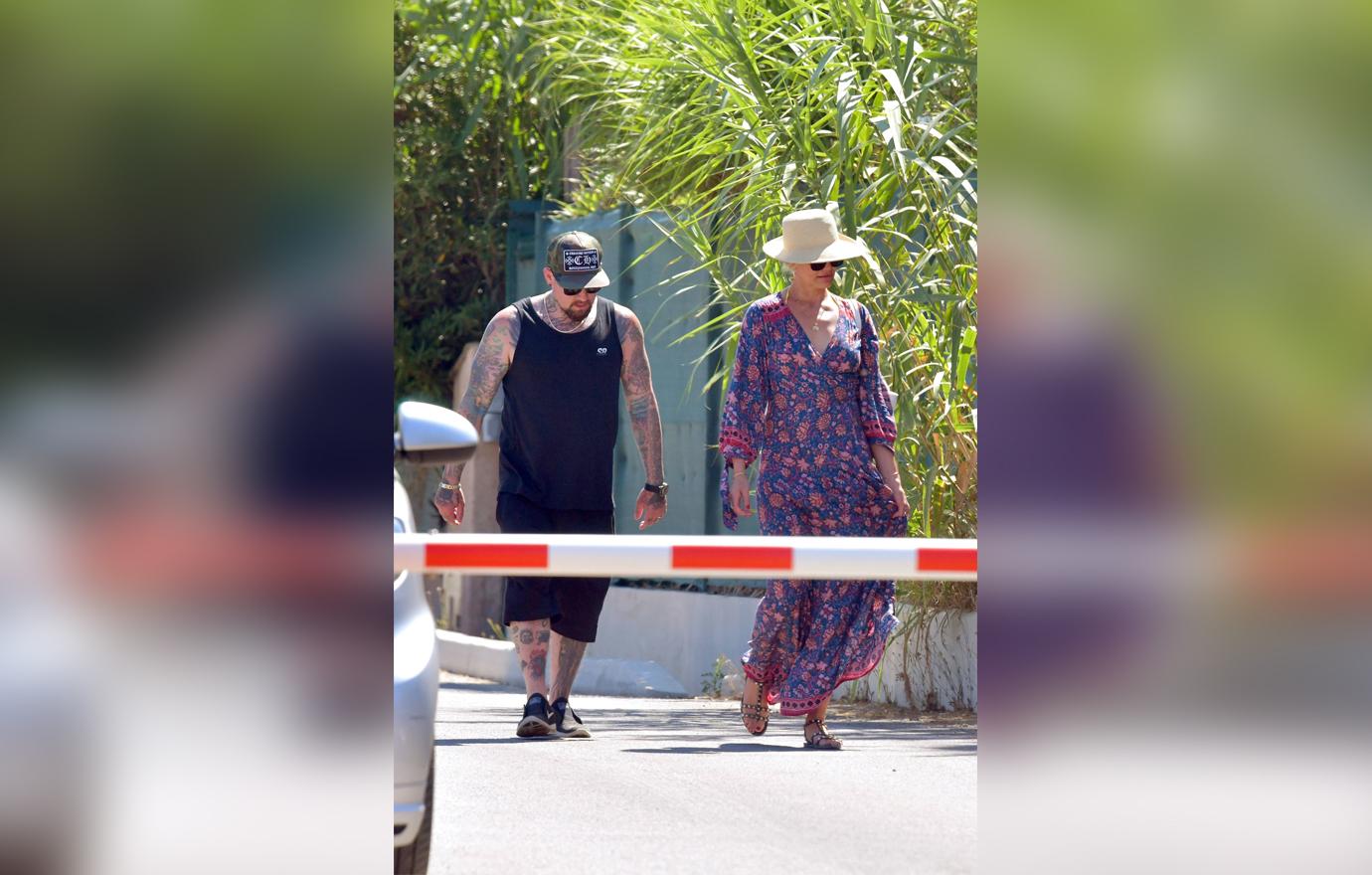 Cameron Diaz and her hubby Benji Madden took a break from their water excursions on Saturday, August 10.
Article continues below advertisement
St. Tropez Stroll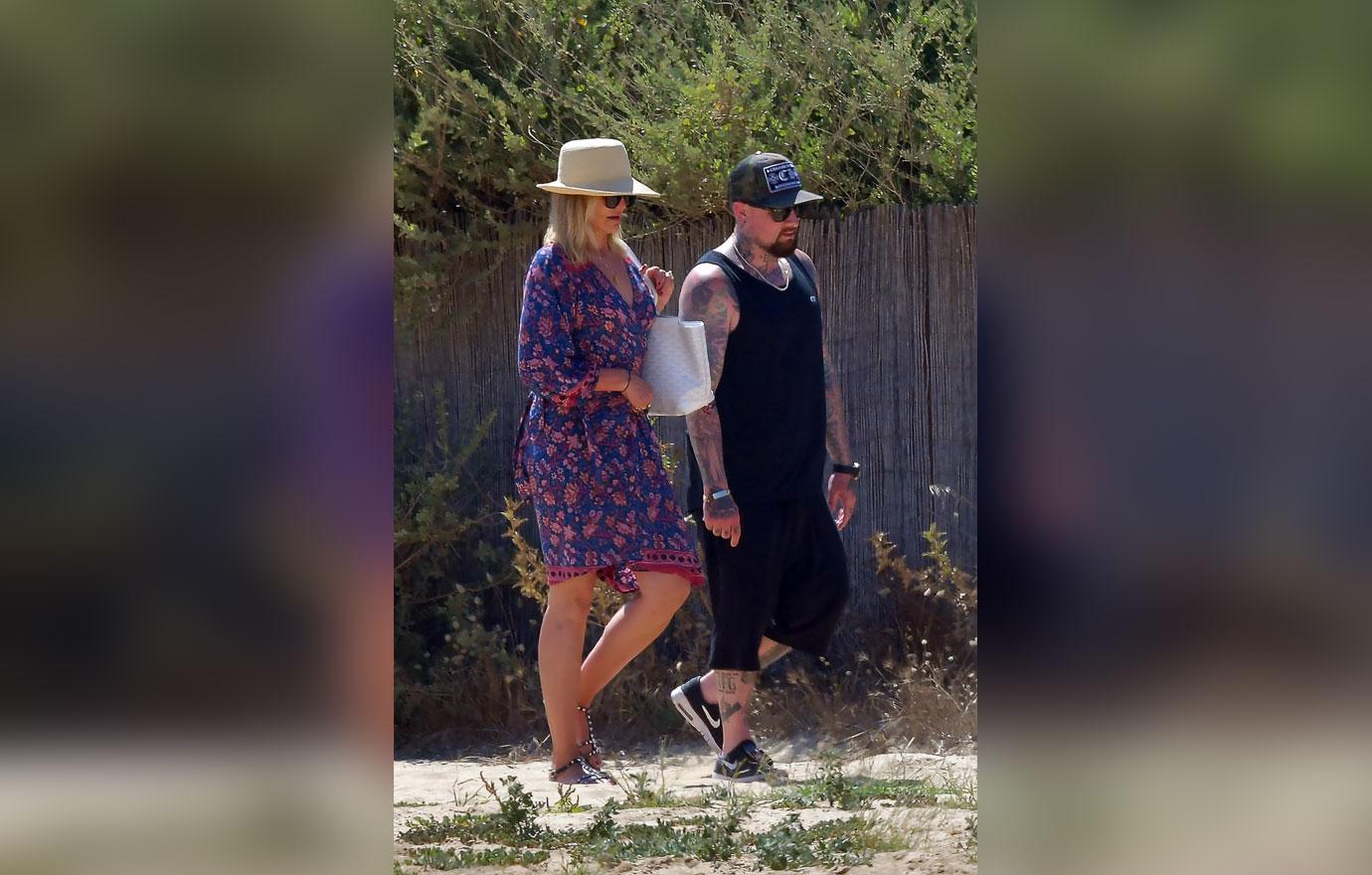 The married couple took a stroll and explored part of the island together.
Article continues below advertisement
A-List Fashion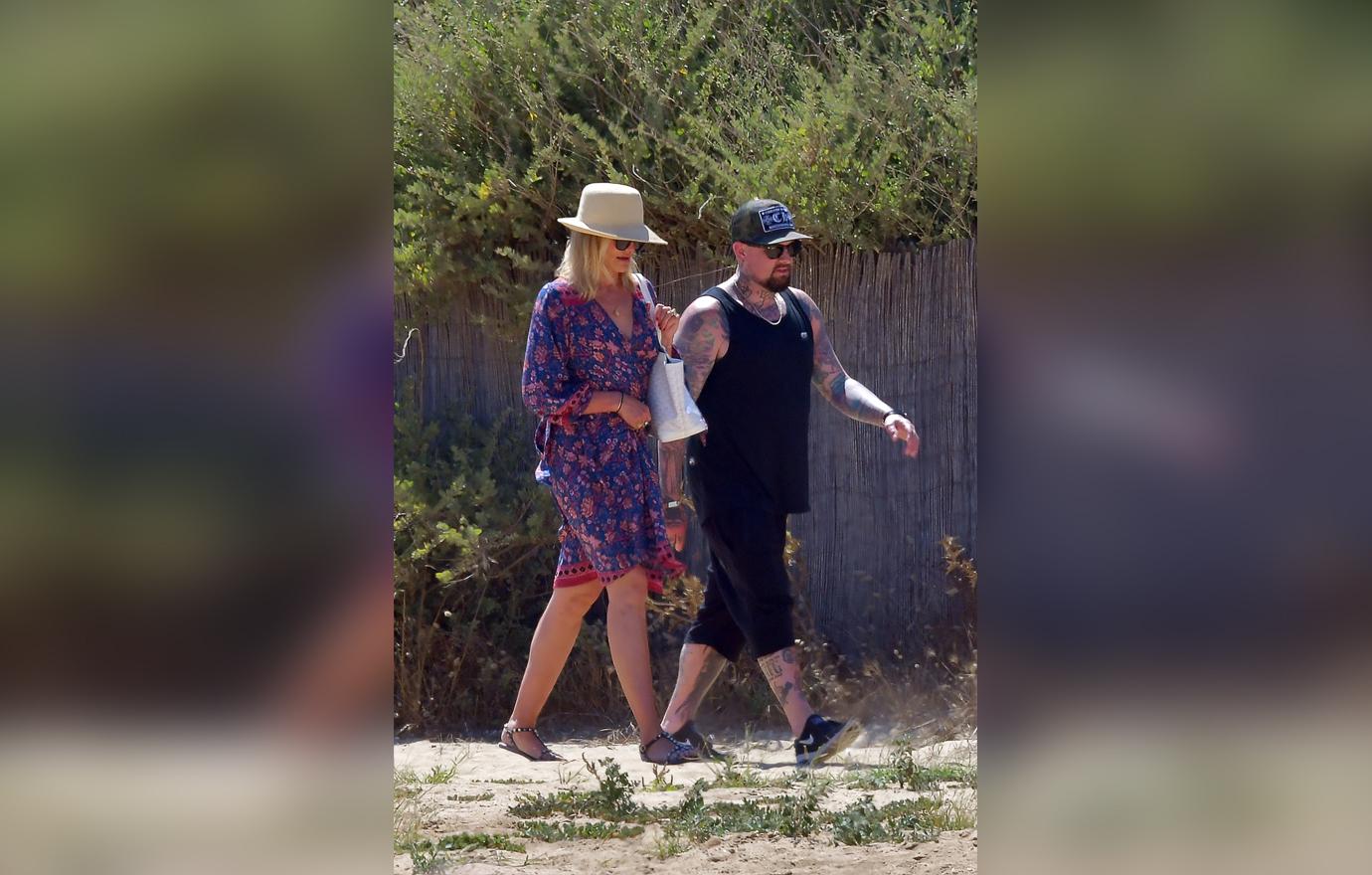 Though the actress quit her former Hollywood life, she has maintained a sense of fashion.
Article continues below advertisement
Vacation-Themed Attire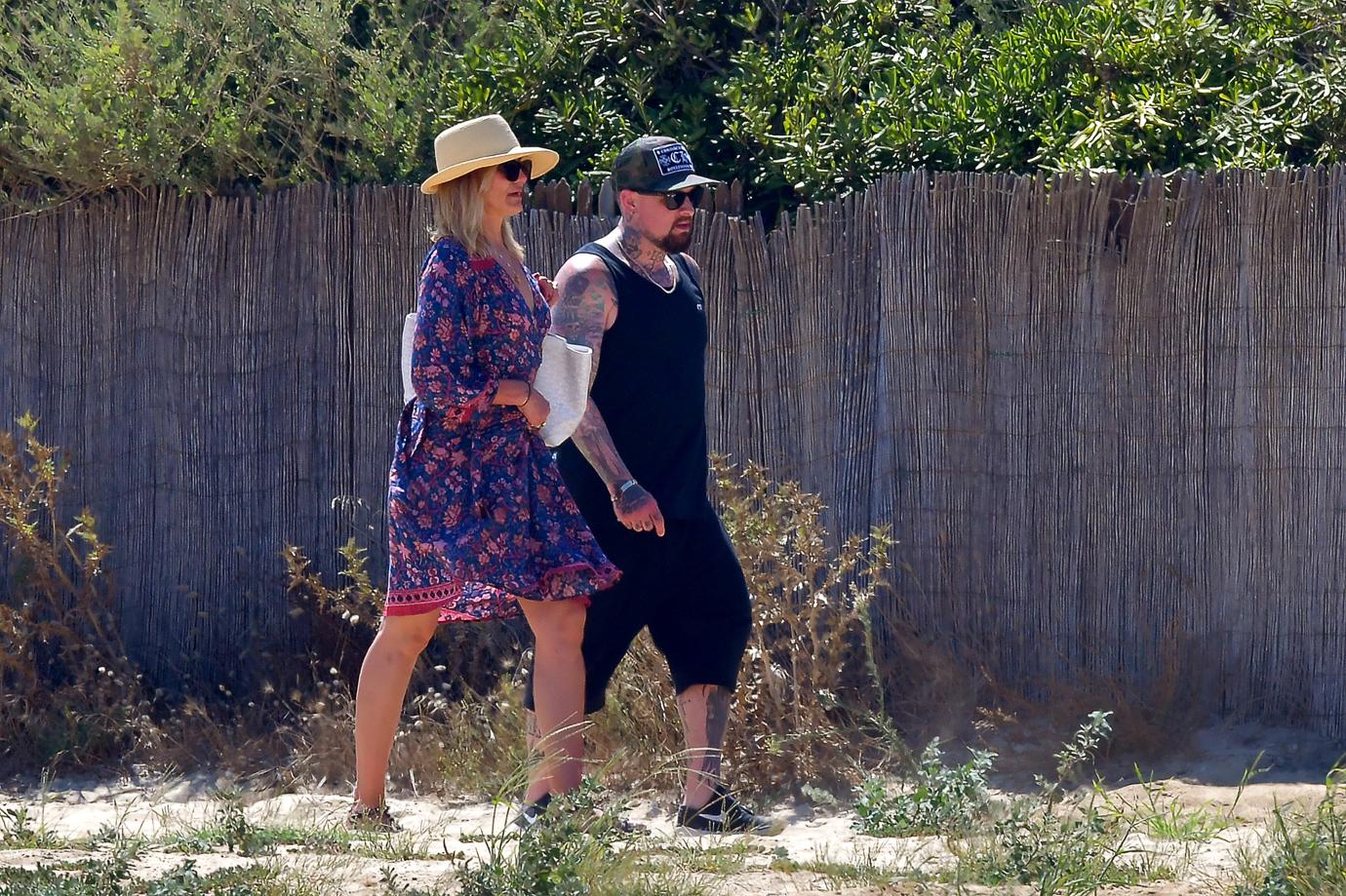 She sported a vacation themed look with a red and blue floral dress.
Article continues below advertisement
Sun Blocked!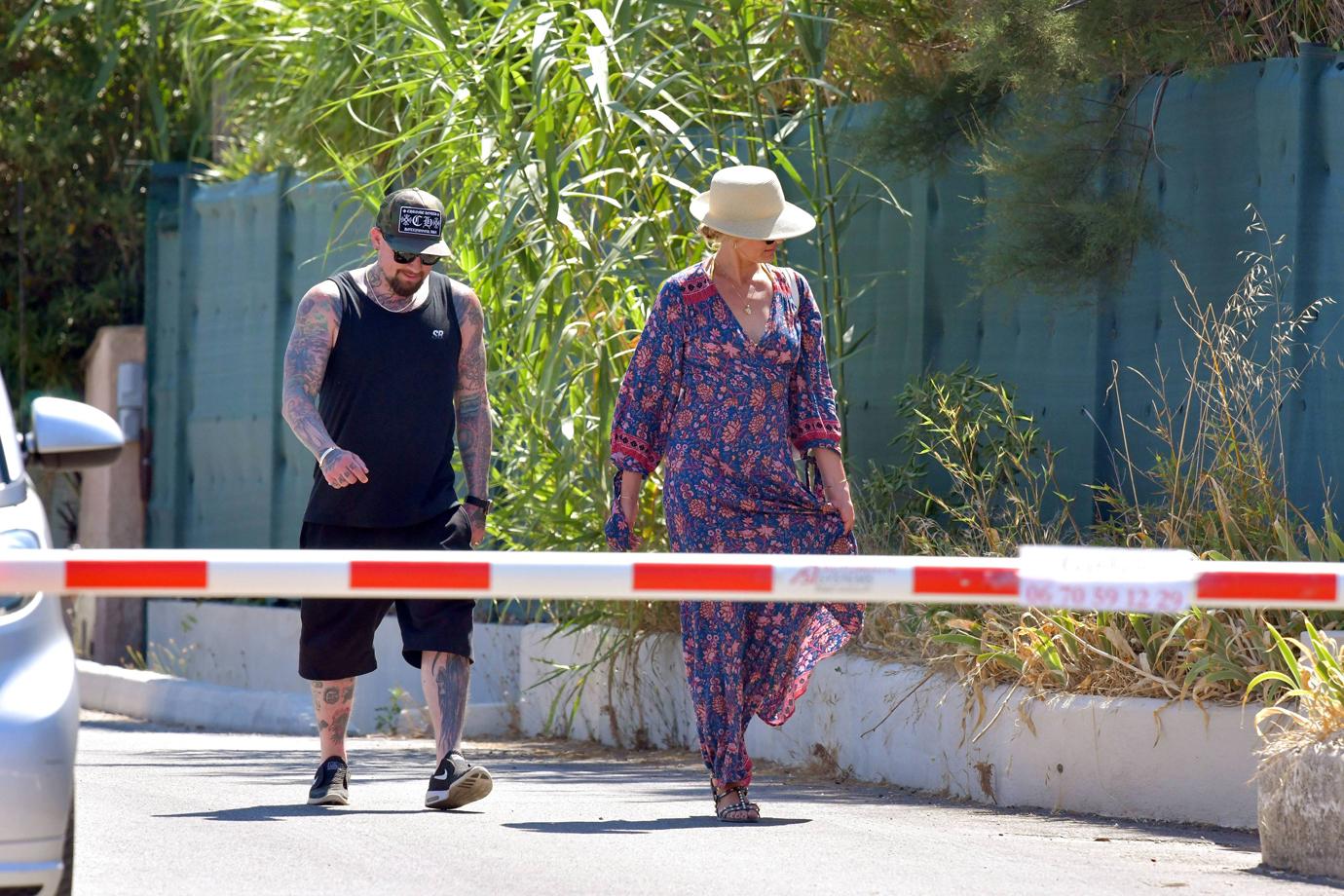 For some protection from the sun, she rocked a sun hut with some shades.
Article continues below advertisement
Bold and Black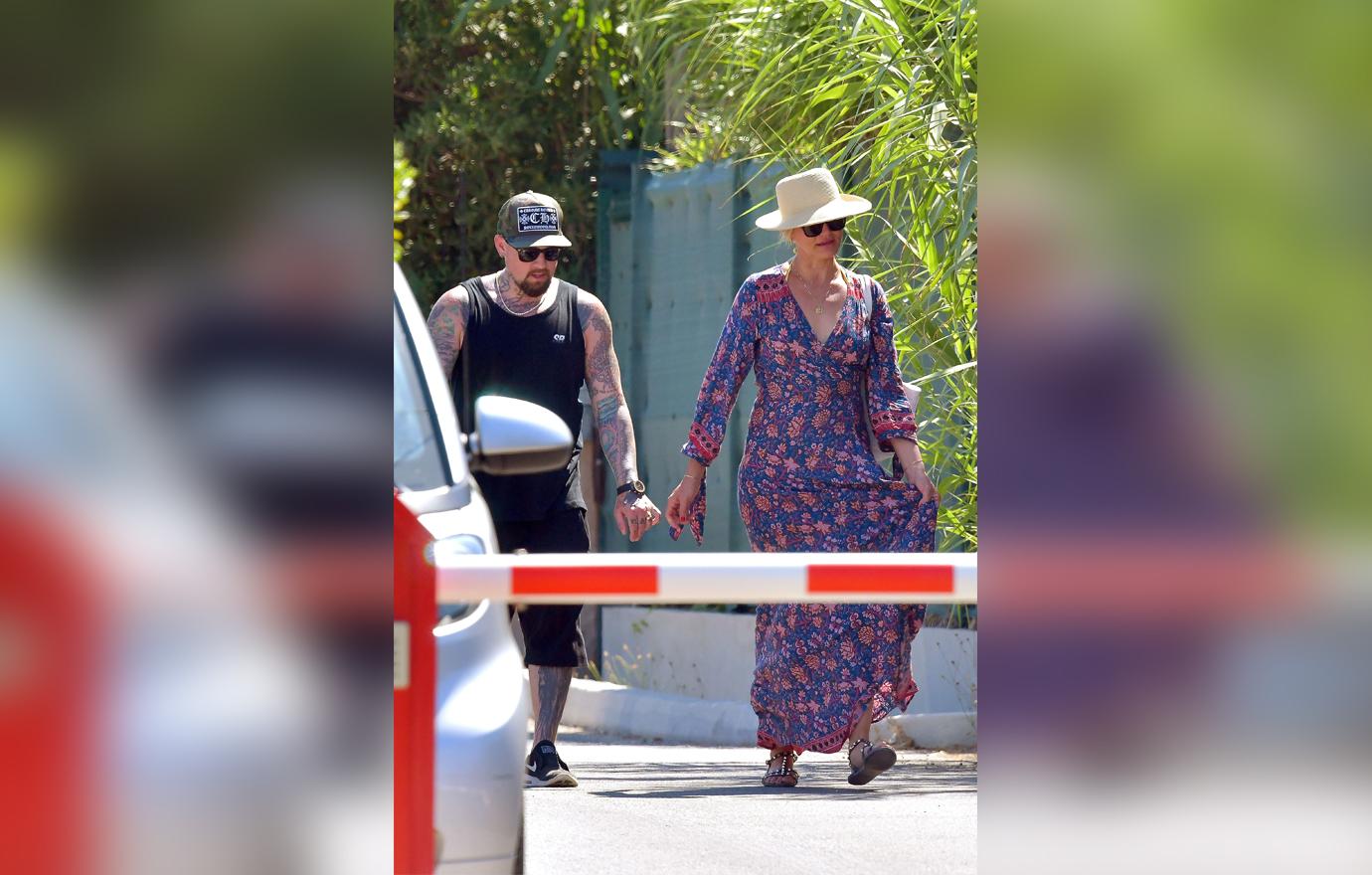 Madden, on the other hand, opted for an all black ensemble.
Article continues below advertisement
Tatted Man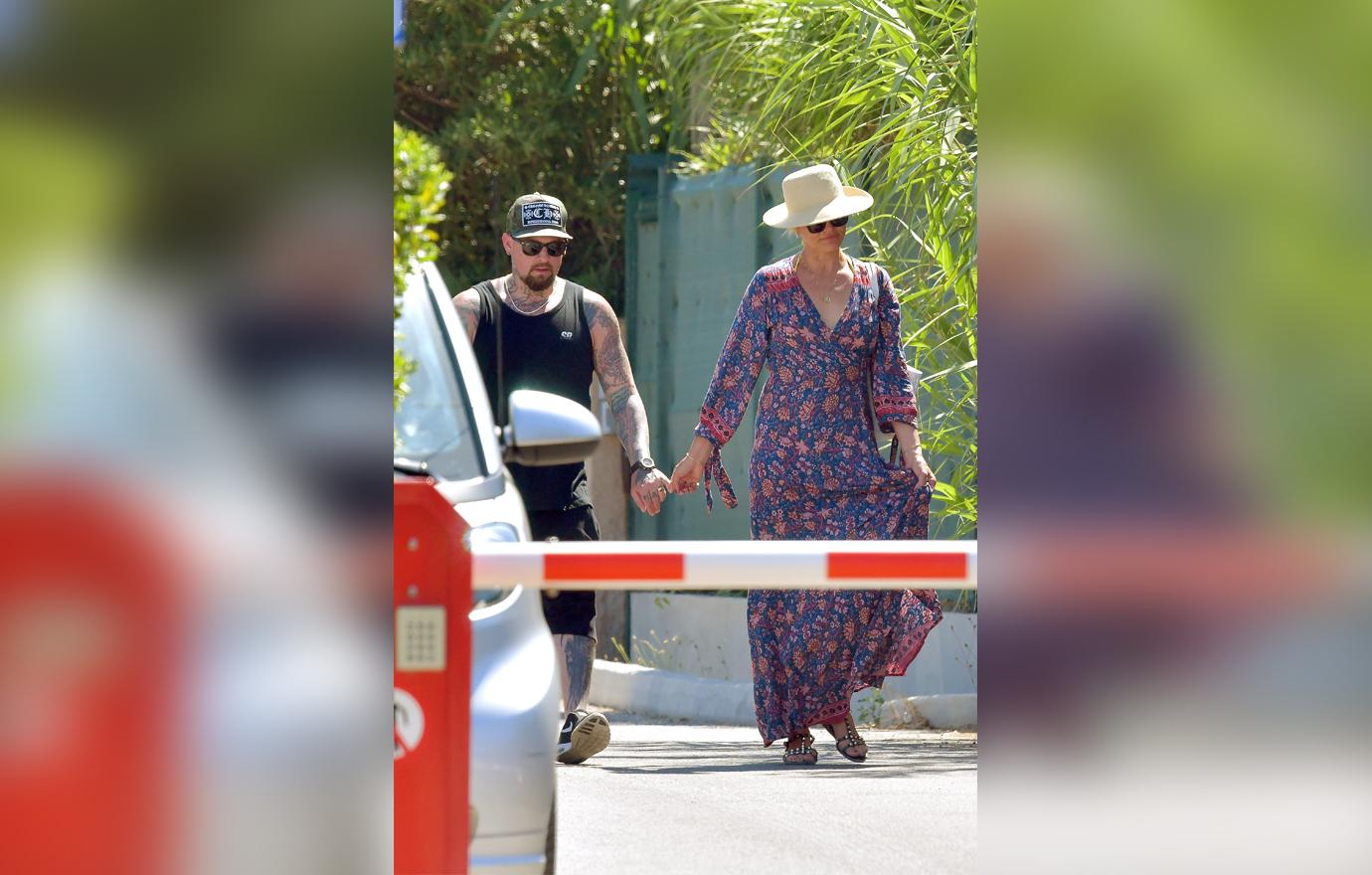 His tattoos were fitting accessories for his outfit of choice.