Who's That Lady? Caitlyn Jenner Shows Off Impressive Curves In Revealing Skirt –– 10 Shots Of Shapely Reality Star In Malibu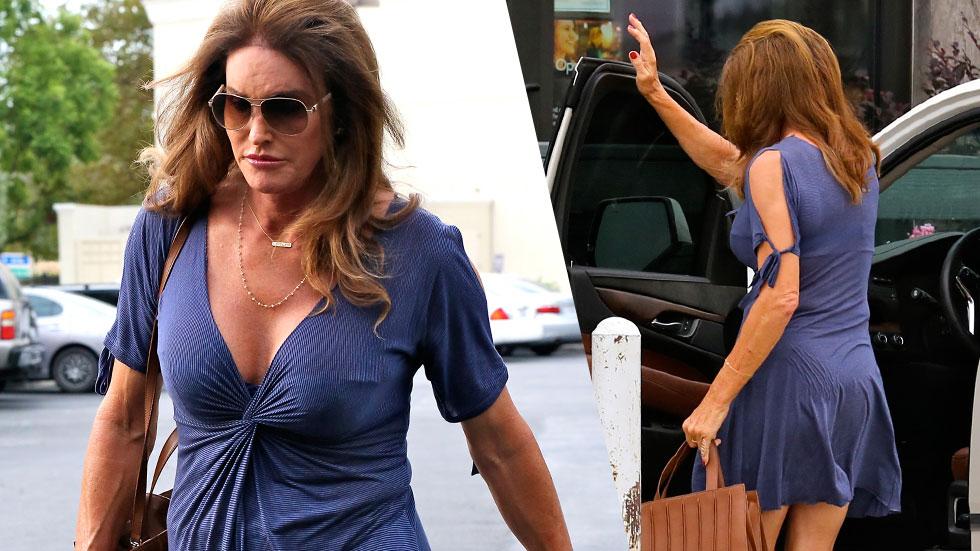 Caitlyn Jenner looked amazing in her native Malibu on Monday, showing off cleavage and curves in a sleek blue skirt while out grabbing coffee and getting chores done.
Article continues below advertisement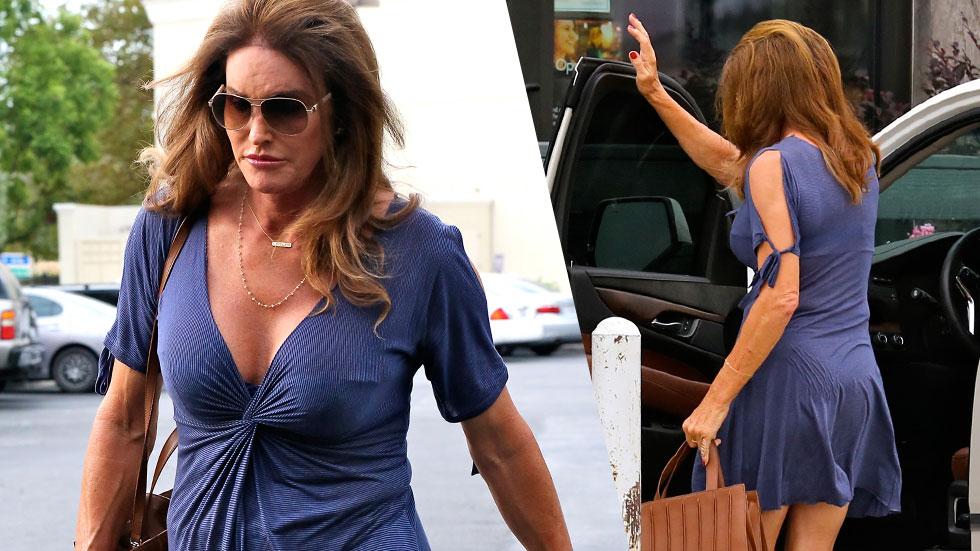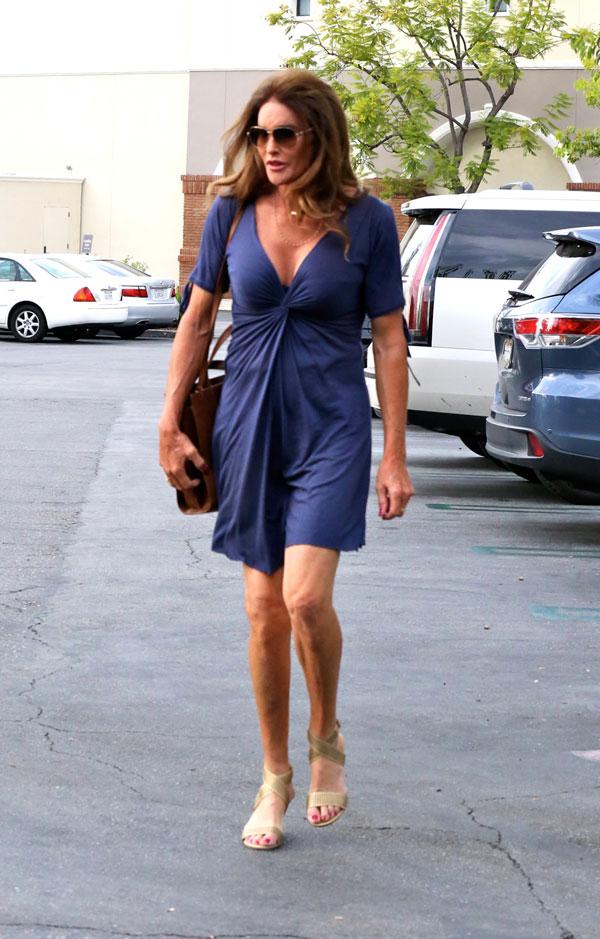 The 65-year-old showed off liberal amount of leg in the skirt, rounding out her outfit with strappy gold sandals and a matching necklaces.
Article continues below advertisement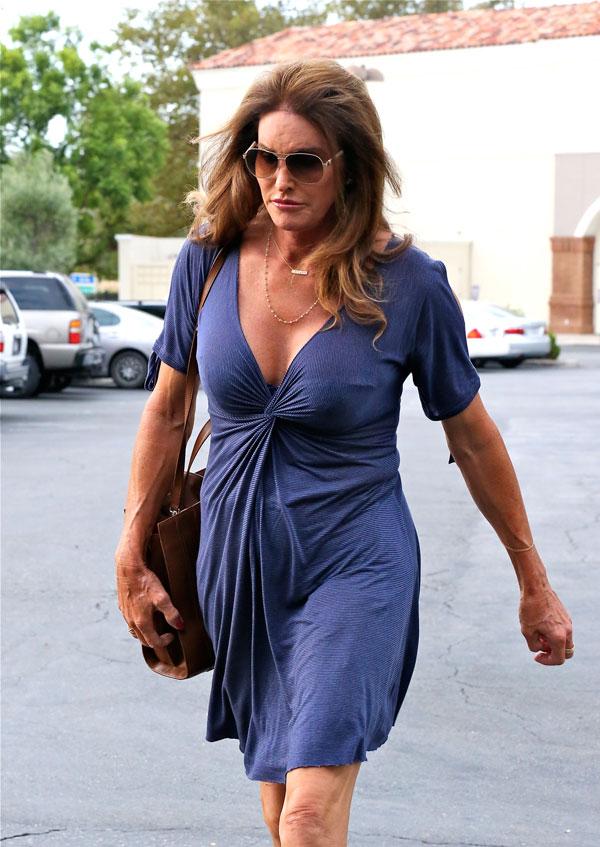 The Olympian had necks turning in the low-cut skirt, displaying revealing amounts of cleavage during her day on the town.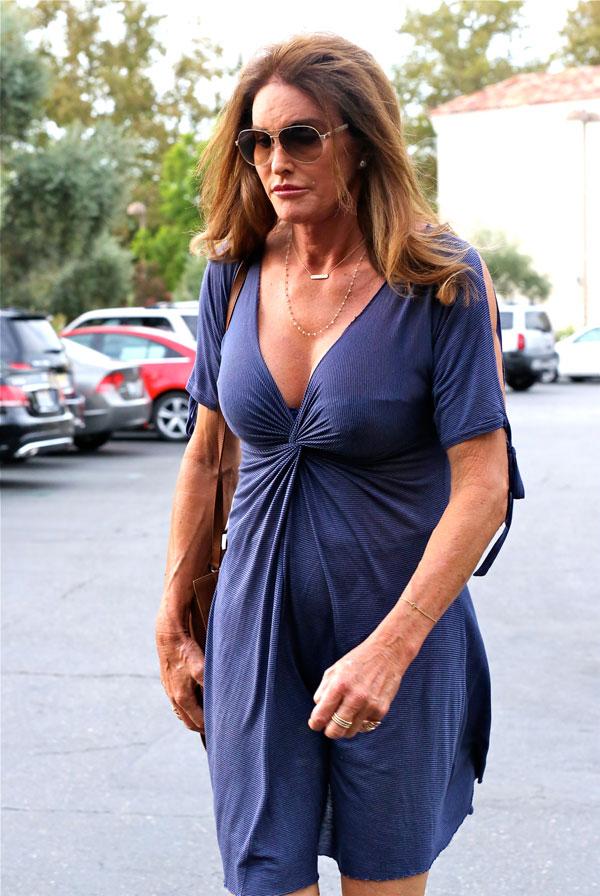 Caitlyn -- seen here waving to a fan -- is taking "a breather" from reality TV, RadarOnline.com reported, amid some tension with relatives over the content of her docu-series, I Am Cait.
Article continues below advertisement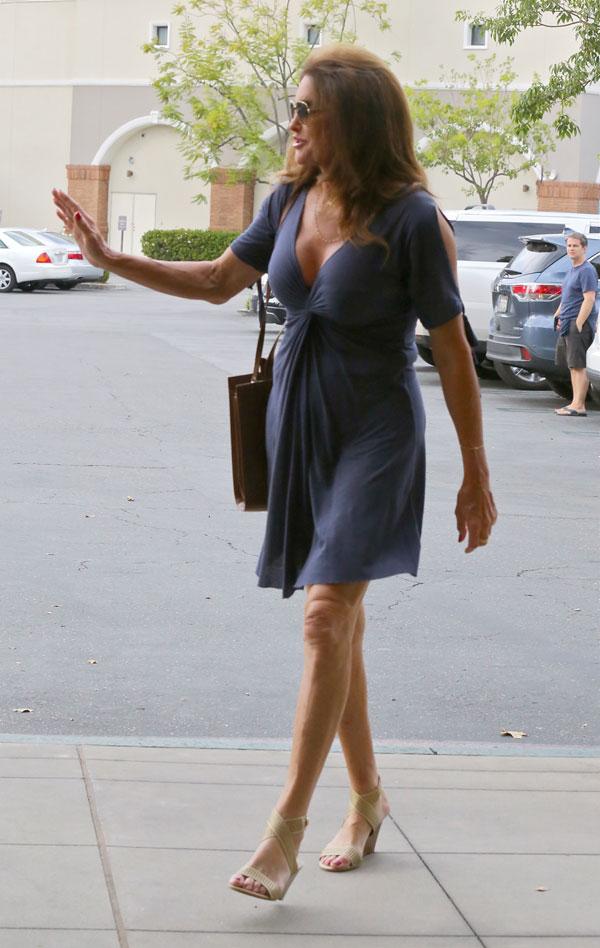 One source told us that the show "really pushed Caitlyn farther away from her family than she had ever wanted," causing her to reevaluate if she wants to continue with reality TV altogether.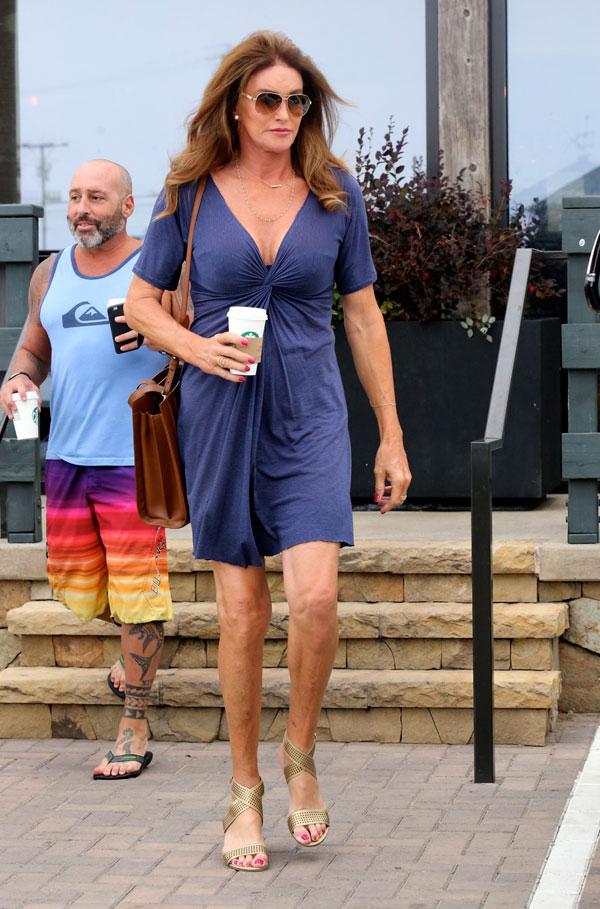 With Starbucks in hand, Caitlyn strides with confidence. The busty beauty was recently quoted saying that her bust has helped her get better at golf.
Article continues below advertisement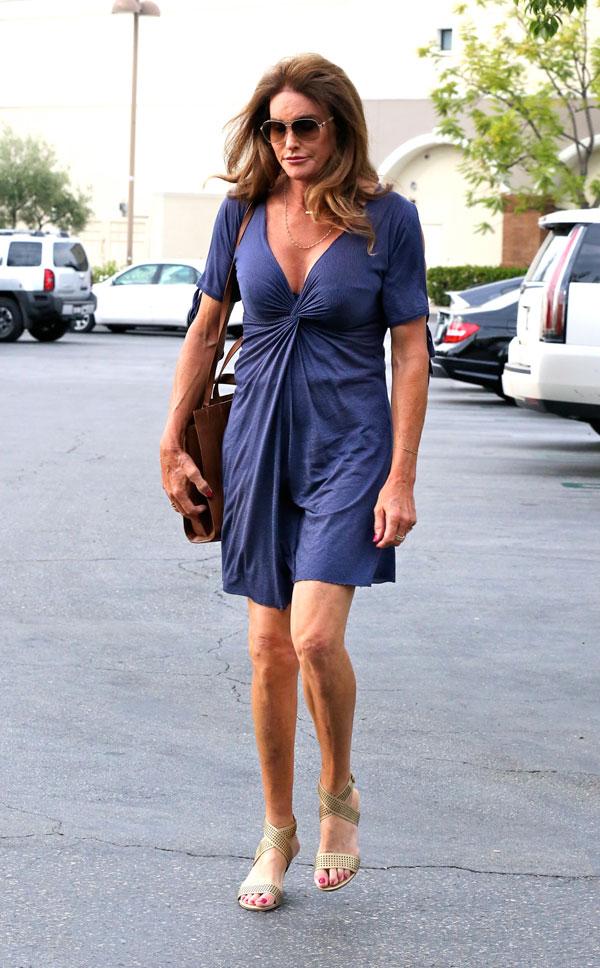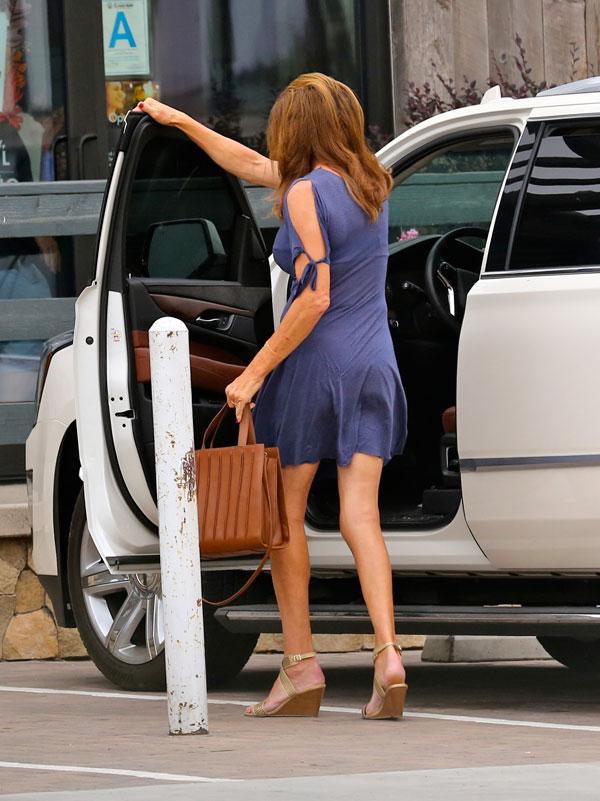 While it's only September, it safe to say few have been able to make the impact Caitlyn did in 2015, marked by defining moments such as her ABC interview, ESPYs Awards acceptance and, of course, her famed Vanity Fair cover.
Article continues below advertisement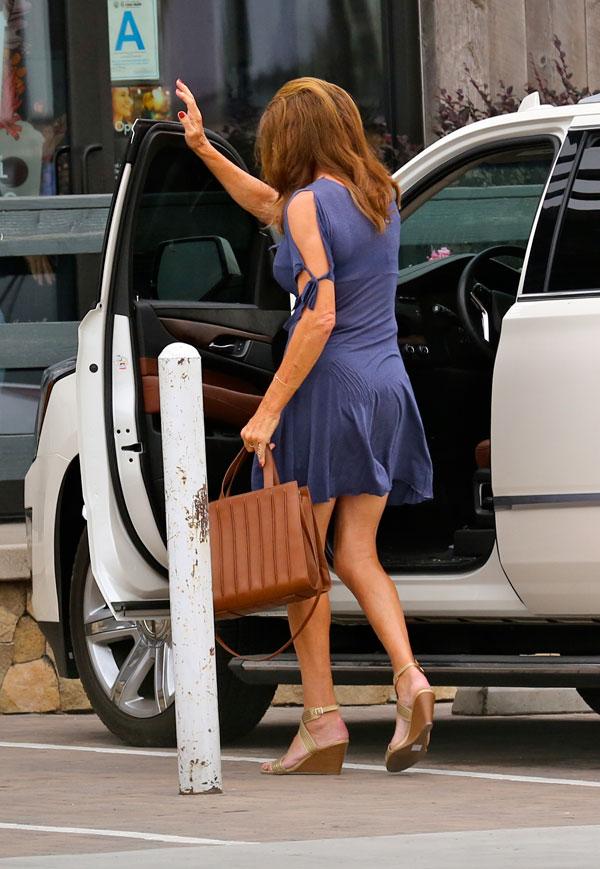 The decathlon champion, who is a Republican, raised eyebrows earlier this month in an interview with Ellen with her reluctance to fully endorse same sex marriage.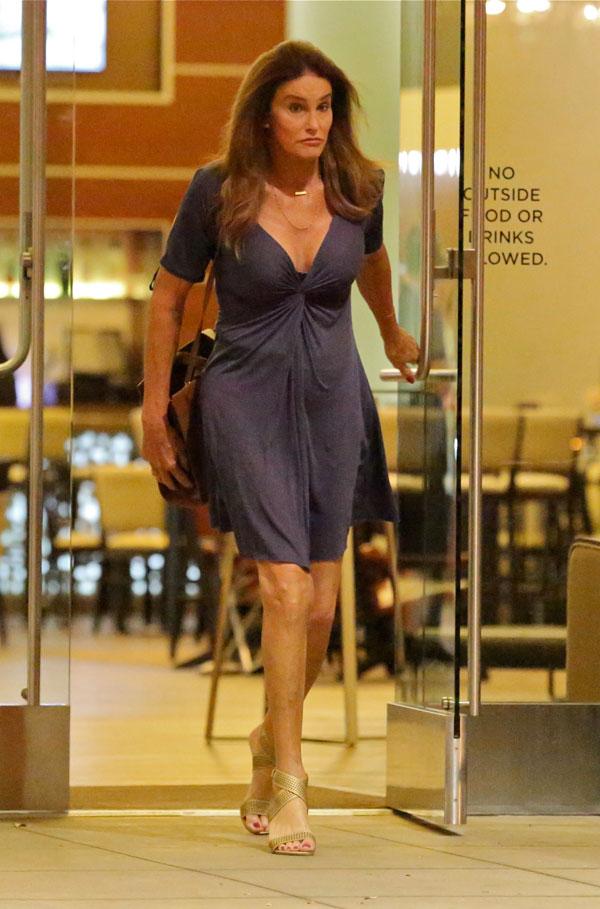 Caitlyn clarified things however, saying that the Ellen interview helped open her eyes to full acceptance, in shedding her opinion on the topic.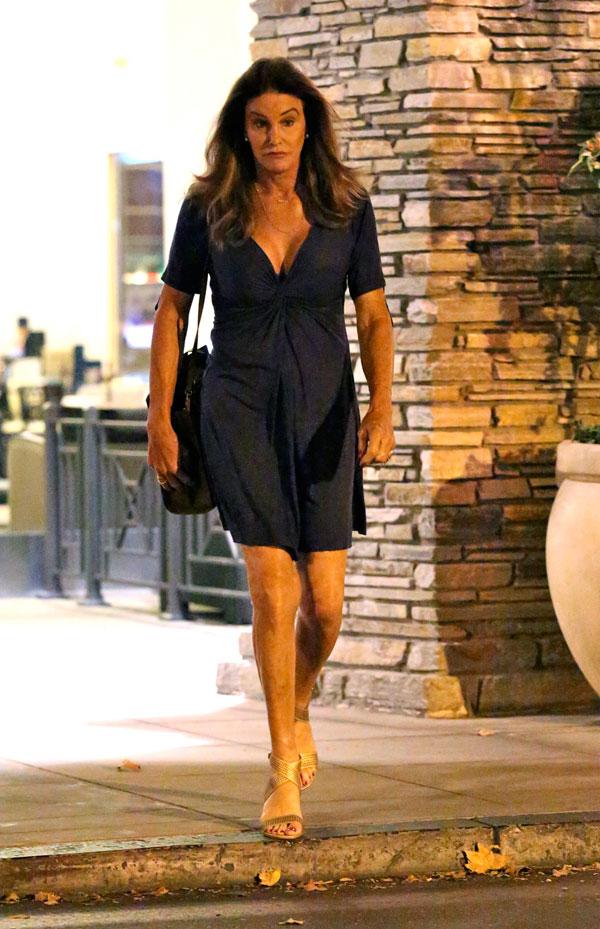 She said that "after hearing from my gay friends and learning more about the hardships they faced because of discrimination, it became clear to me that everyone should be able to marry the person they love."