Blac Chyna & Kylie Jenner Catfight Continues After Engagement Shocker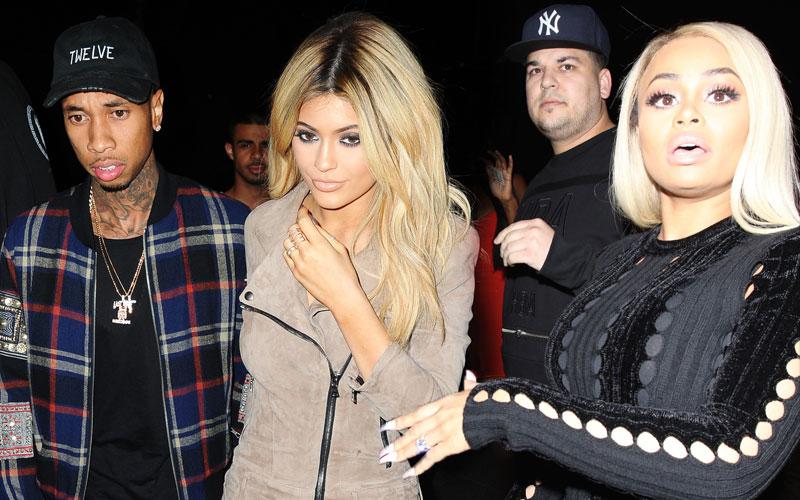 Article continues below advertisement
Chyna spent the night sharing fun snaps of her and Rob Kardashian, giggling up a storm and playing video games.
Kylie also spent the night sharing images of her relationship, but instead of live footage, she shared old pictures of her and Tyga - Blac Chyna's baby daddy.
Article continues below advertisement
She dug in the archives to show specific images, such as one of him presenting her with a car for her 18th birthday. As Radar readers recall, Chyna had accused Tyga of re-gifting Kylie with a vehicle that he had previously given her as a gift.
Chyna struck back, mocking Kylie's face with a distorted Snapchat filter. "Do you like my fillers," she asked Rob.
Article continues below advertisement
Taking things a step further, Blac displayed her expert twerking skills as Rob threw stacks of dollar bills at her rear end.
This comes just weeks after Kylie was roasted over social media for posting her own attempt at a twerking video.
Article continues below advertisement
Meanwhile, Kim been the first and only member of the family to address her brother's big news. The 35-year-old shared a silly snap of her crying hysterically, which Rob re-posted, "Sister love."