The Best, Worst, & Wackiest Stars Show Off At The 2017 Grammy Awards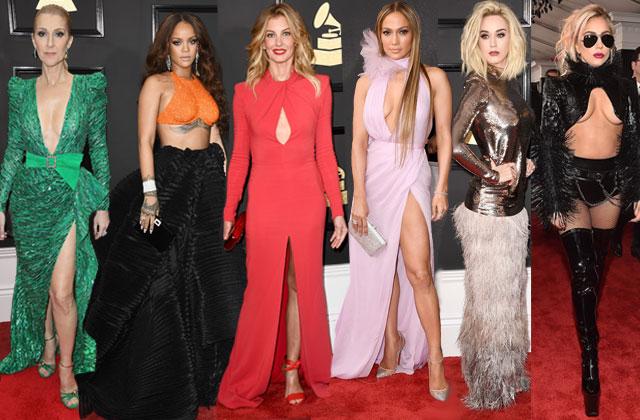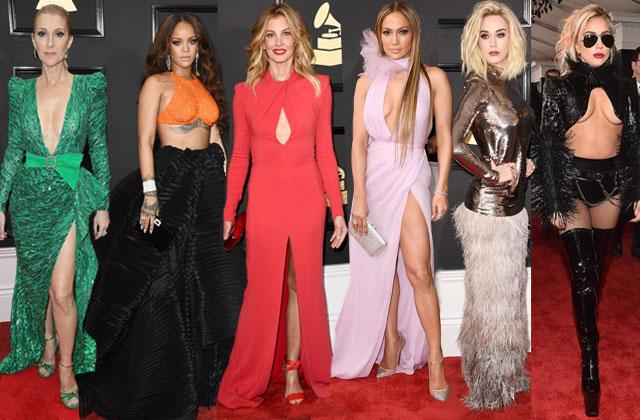 The Grammy Awards are usually the most fashion-forward event of the Hollywood season as musicians show off their most creative looks. Click through Radar's gallery to see which stars thrilled and which ones failed during Sunday's award show style parade.
Article continues below advertisement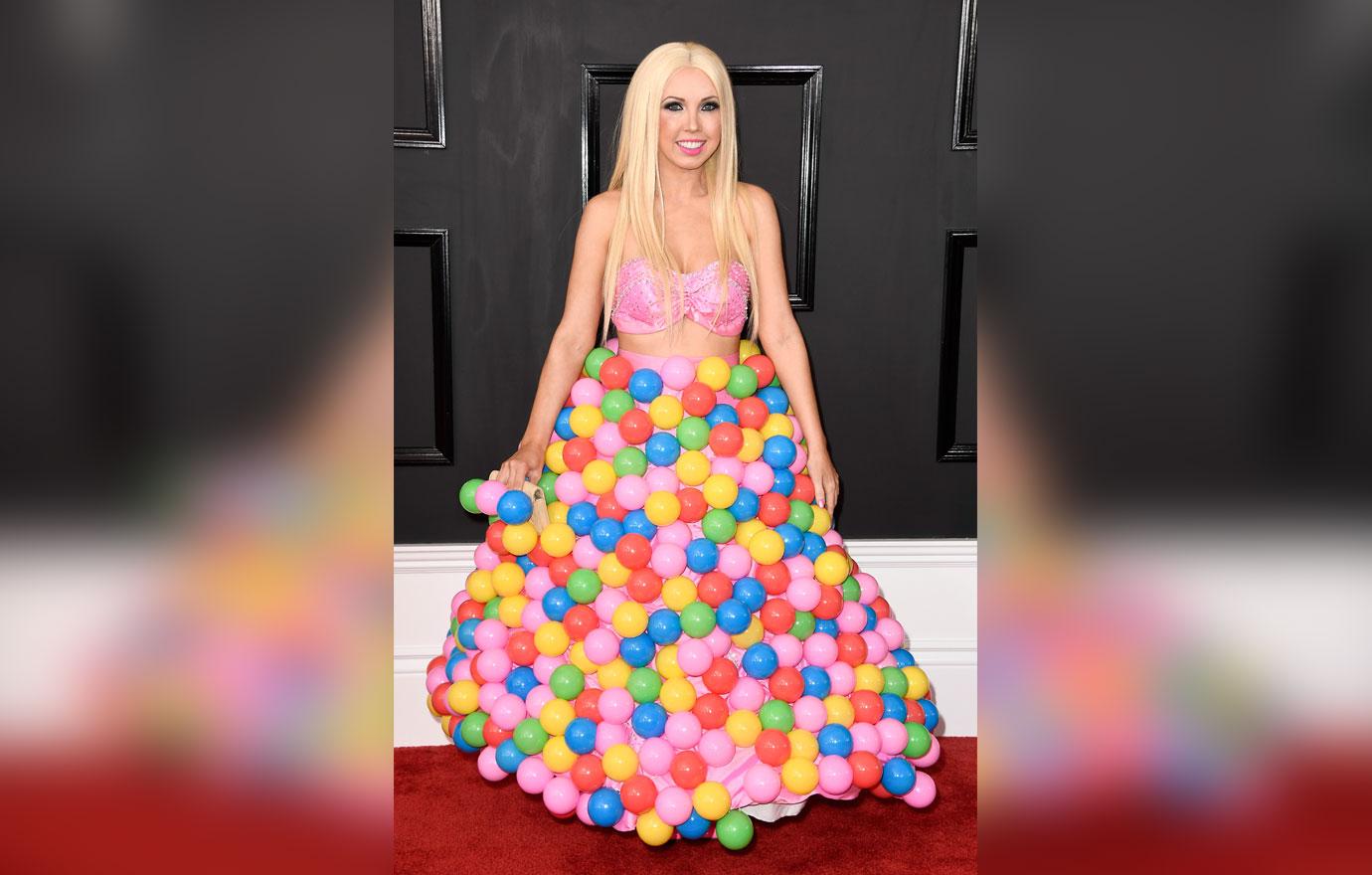 Wackiest: Recording artist Girl Crush wore what looked like a pink bra and tons of tiny multicolored balls as a skirt. Only at the Grammys?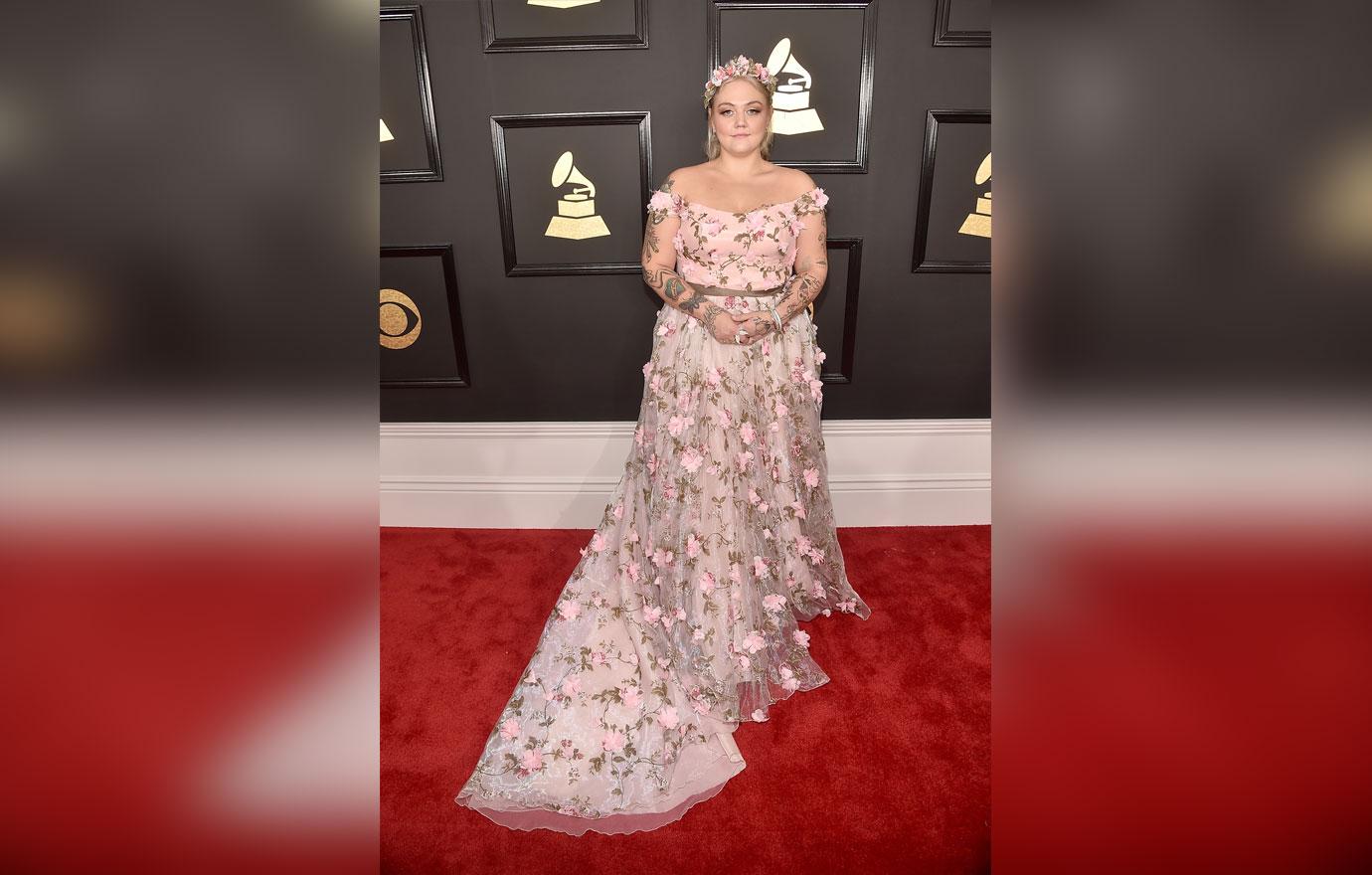 Worst: Singer Elle King wore an off-the-shoulder pink floral dress and overdid with a floral tiara. Too much!
Article continues below advertisement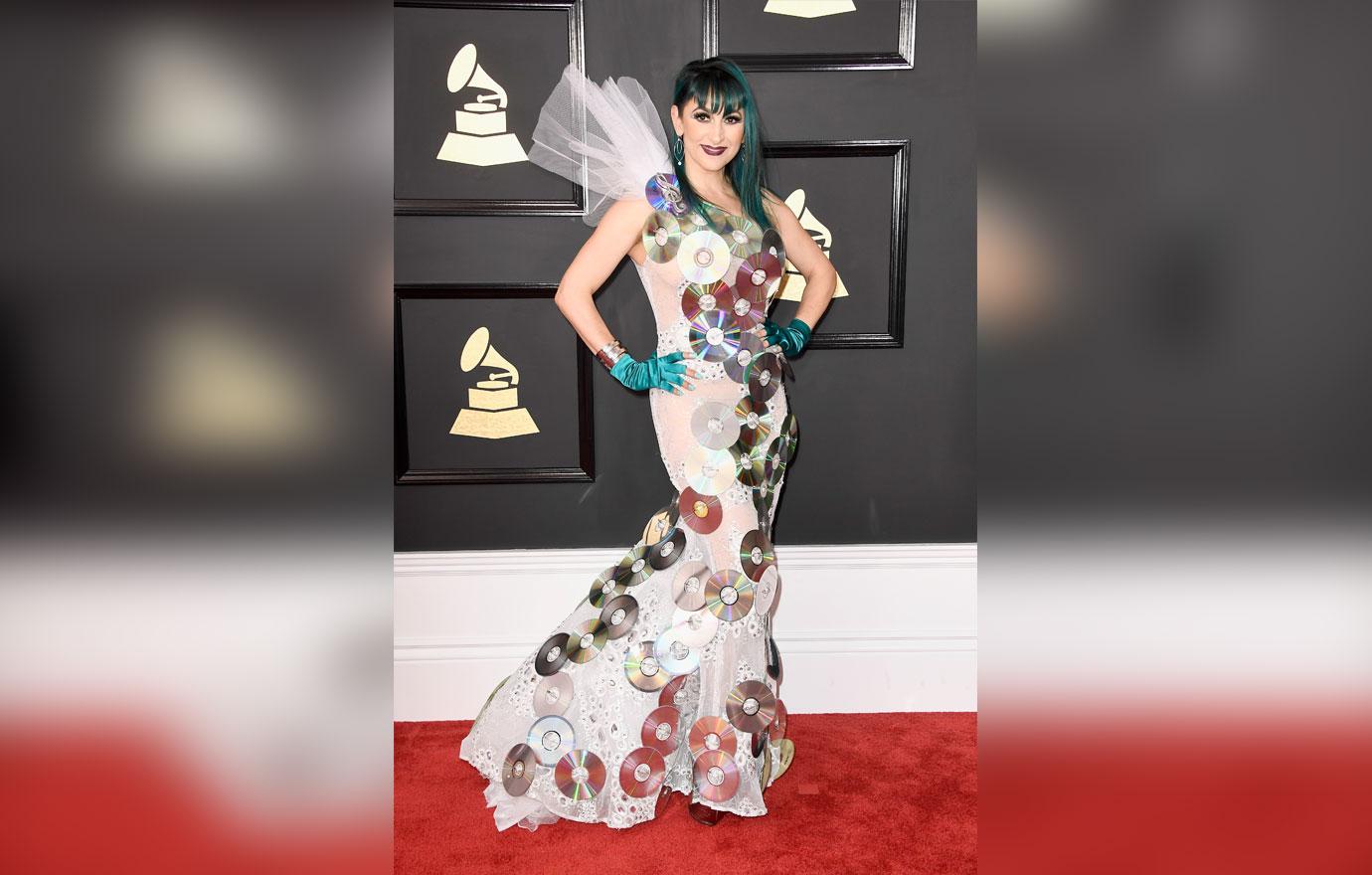 Wackiest: Singer Jacqueline Van Bierk played tribute to the Grammys by wearing CDs all over her dress and topped if off with a big flare piece on her shoulder. Oh, and the green gloves and green hair.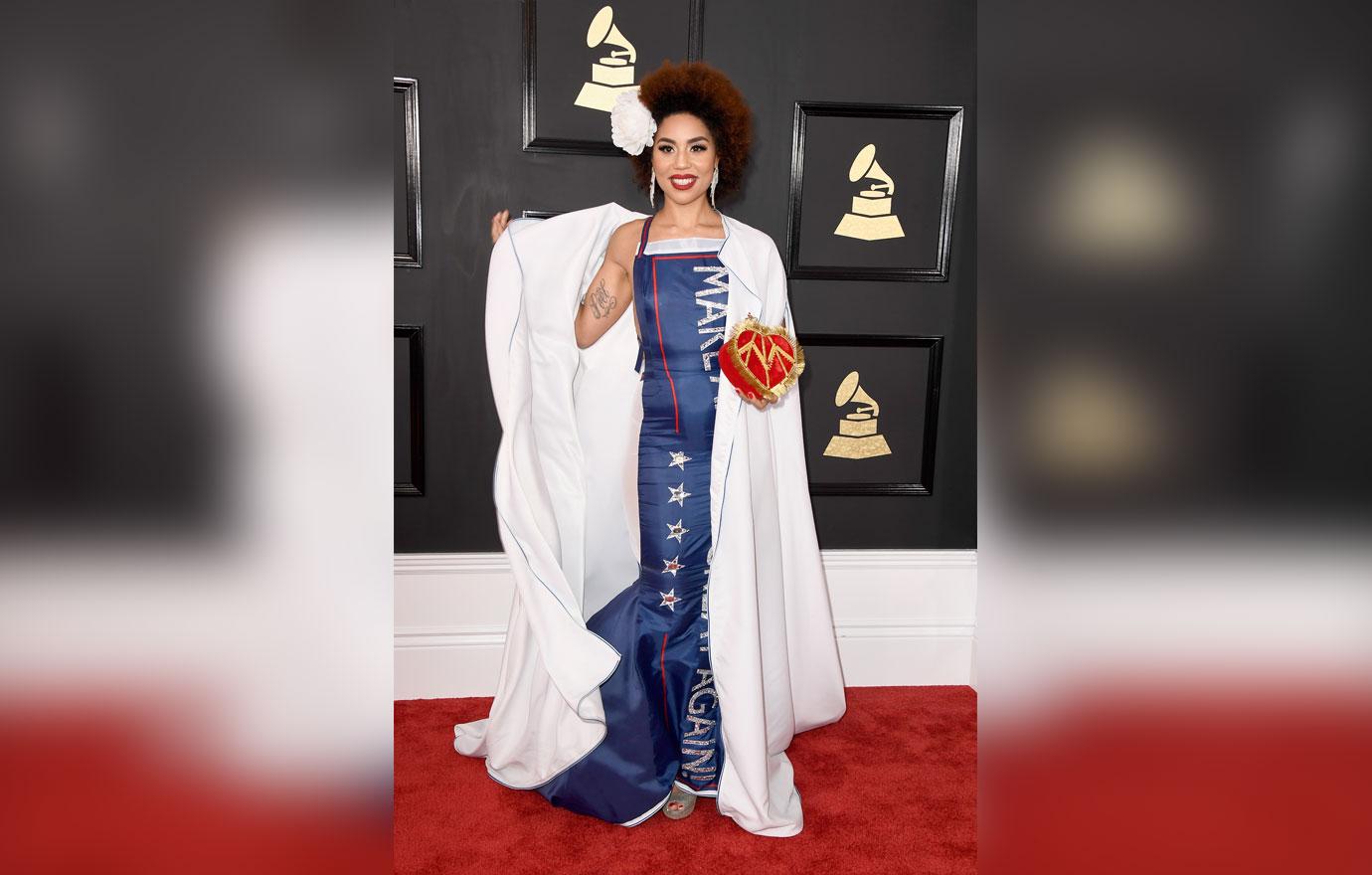 Worst: Singer Joy Villa was a mess with a tight blue dress that didn't flatter her figure, white wrap that resembles a bath robe, and white flower in her hair.
Article continues below advertisement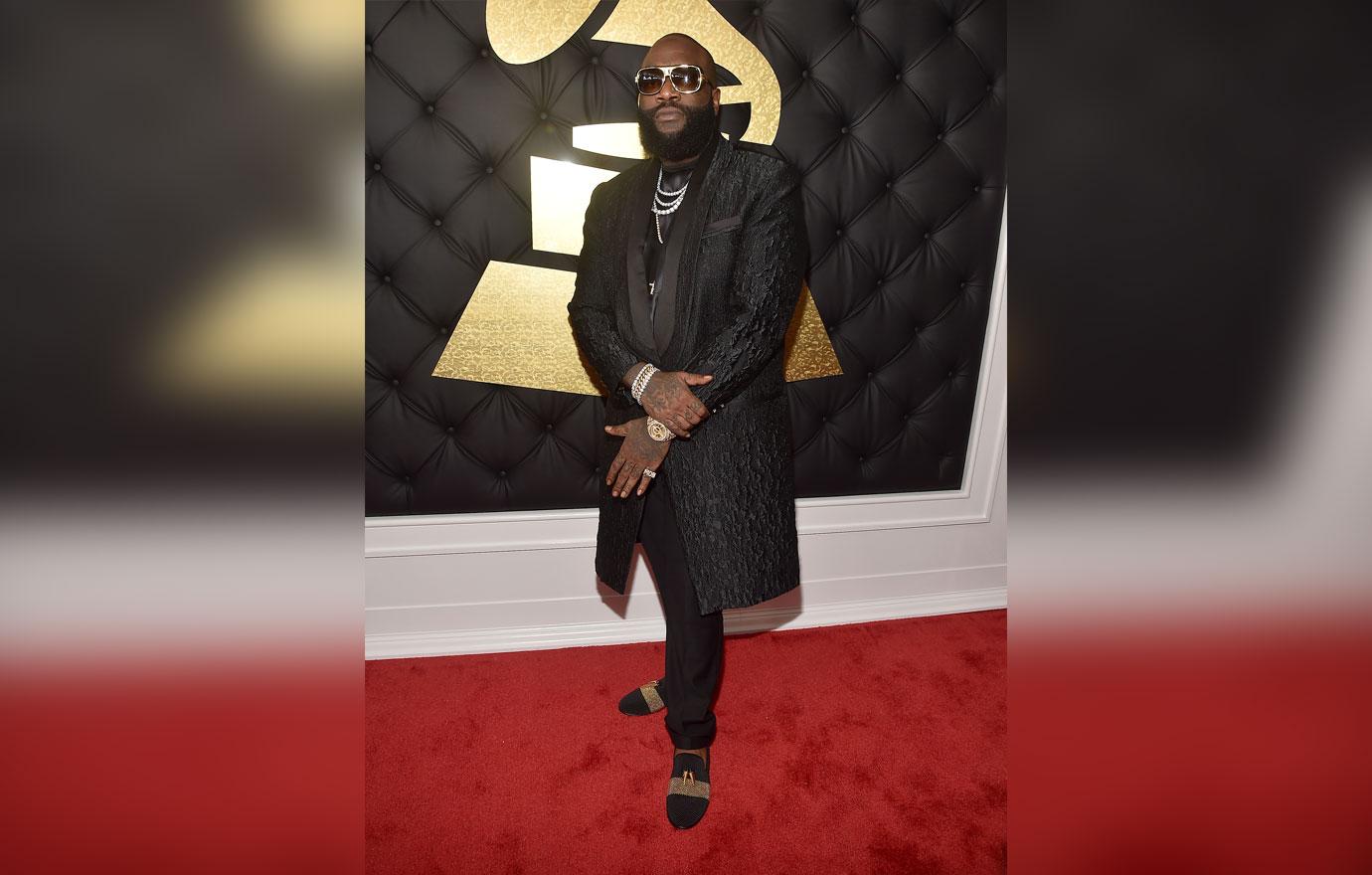 Best: Incredibly, rapper Rick Ross looked cool in his shades and embellished black jacket. His bling and lounge shoes added to the style—he wore it, it didn't wear him.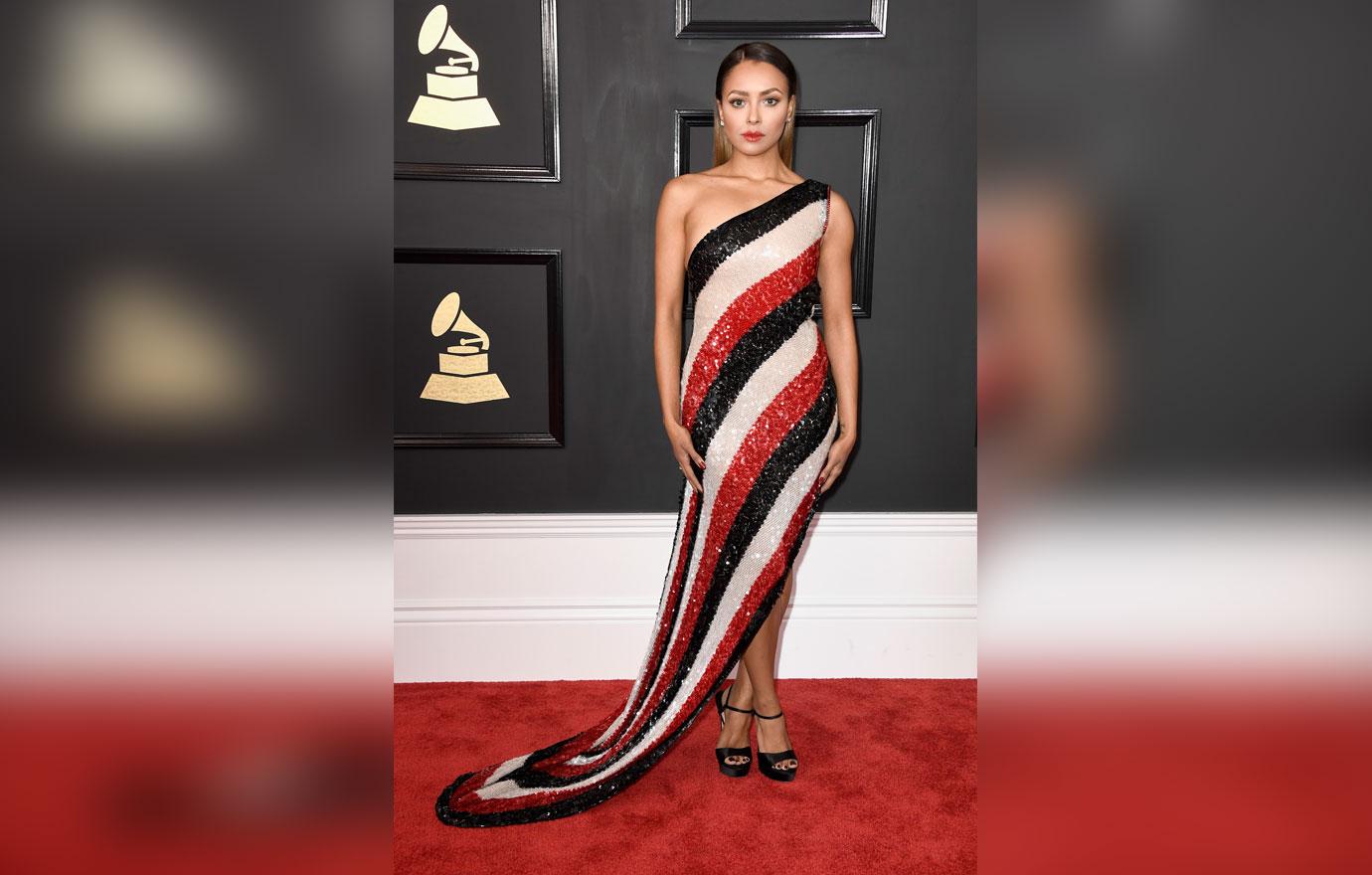 Worst: Kat Graham: The actress/singer was overwhelmed by her big curved stripes and the clunky shoes didn't help.
Article continues below advertisement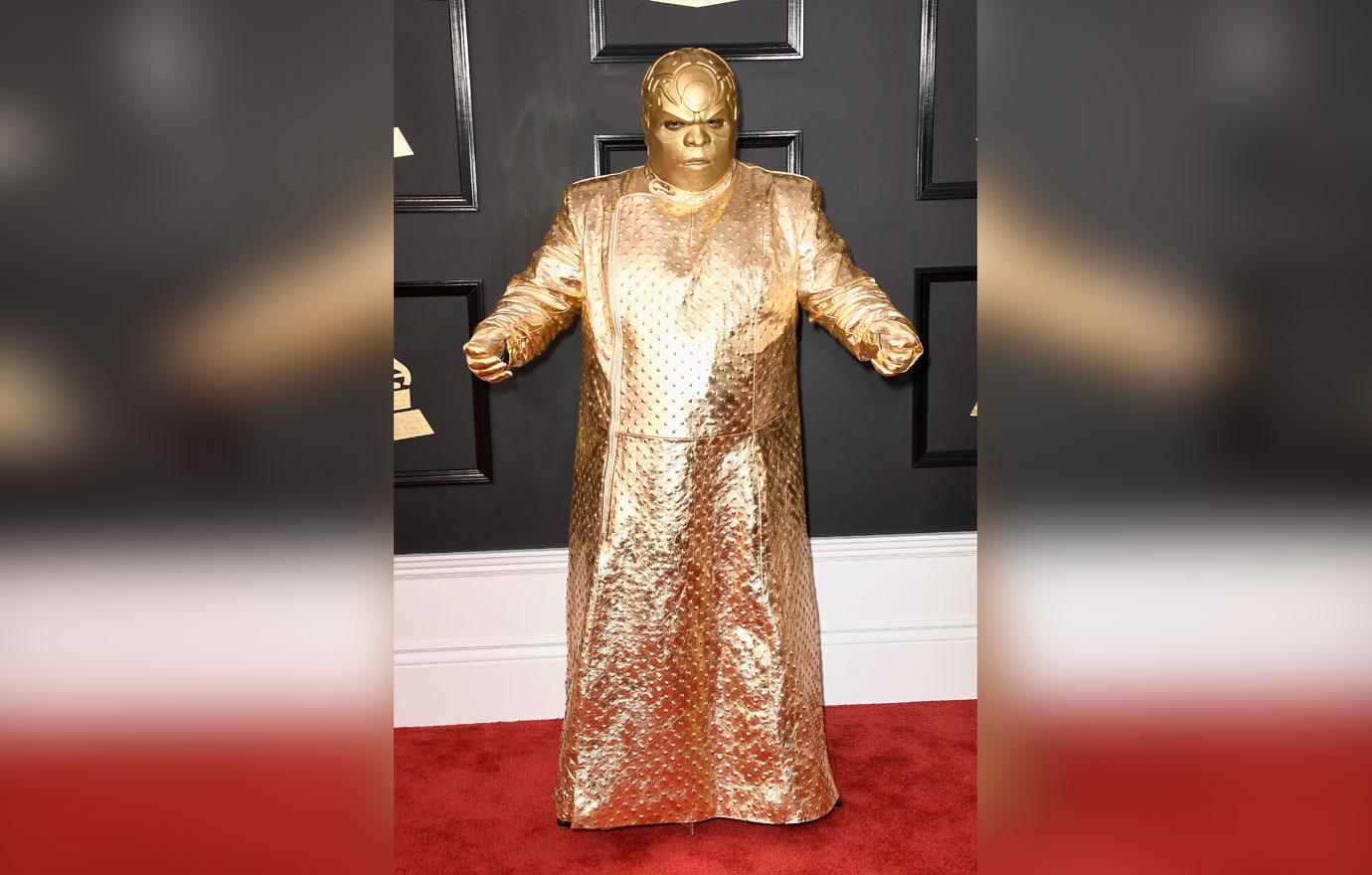 Wackiest: CeeLo Green was a vision in gold, camping it up in a costume instead of proper awards show attire. But why not make a bizarre choice for music's biggest night so people don't "Forget You"?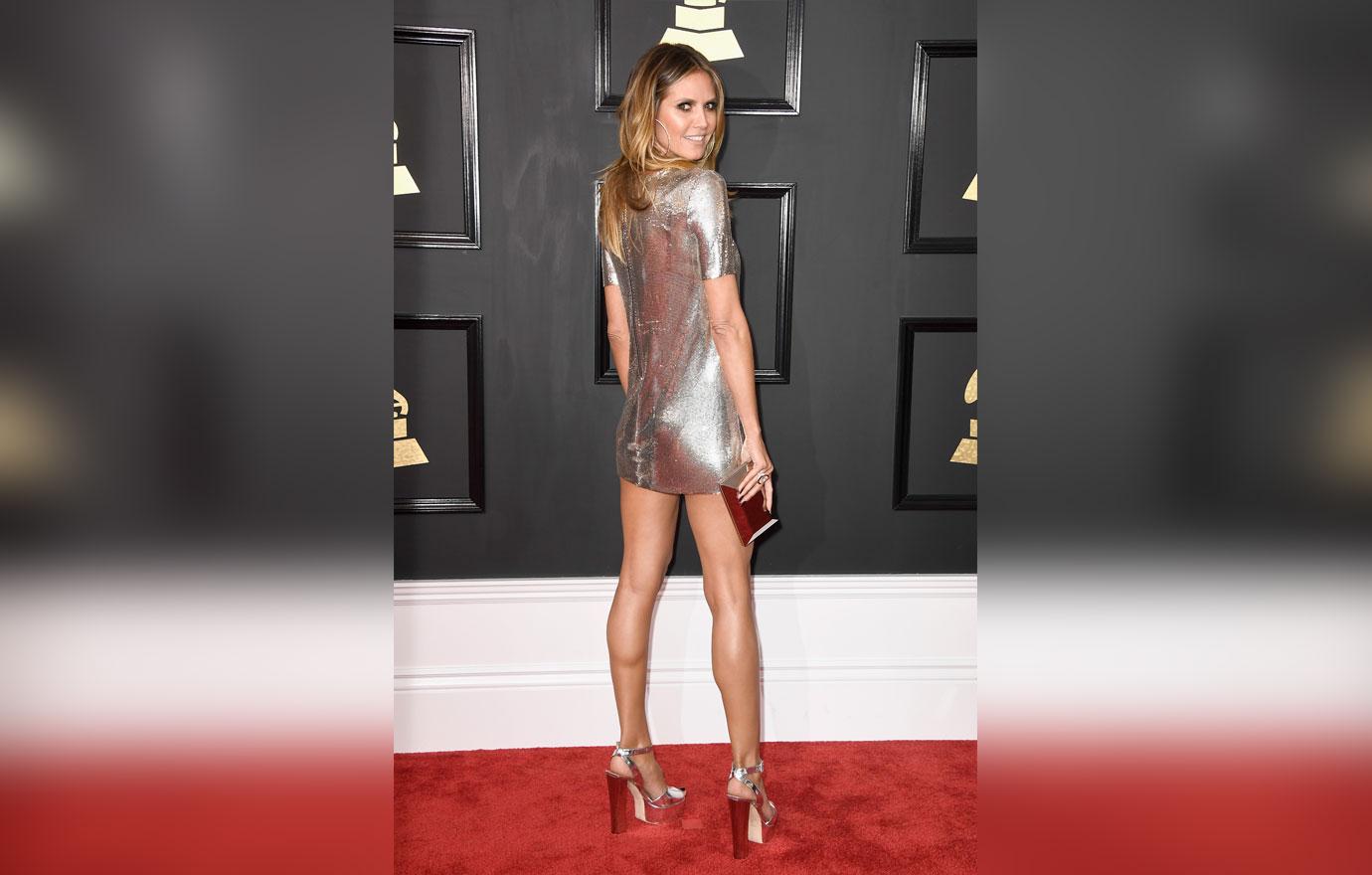 Worst: Heidi Klum: She showed her killer legs in this short-sleeved silver mini dress, but the supermodel looked too shiny for Grammy night.
Article continues below advertisement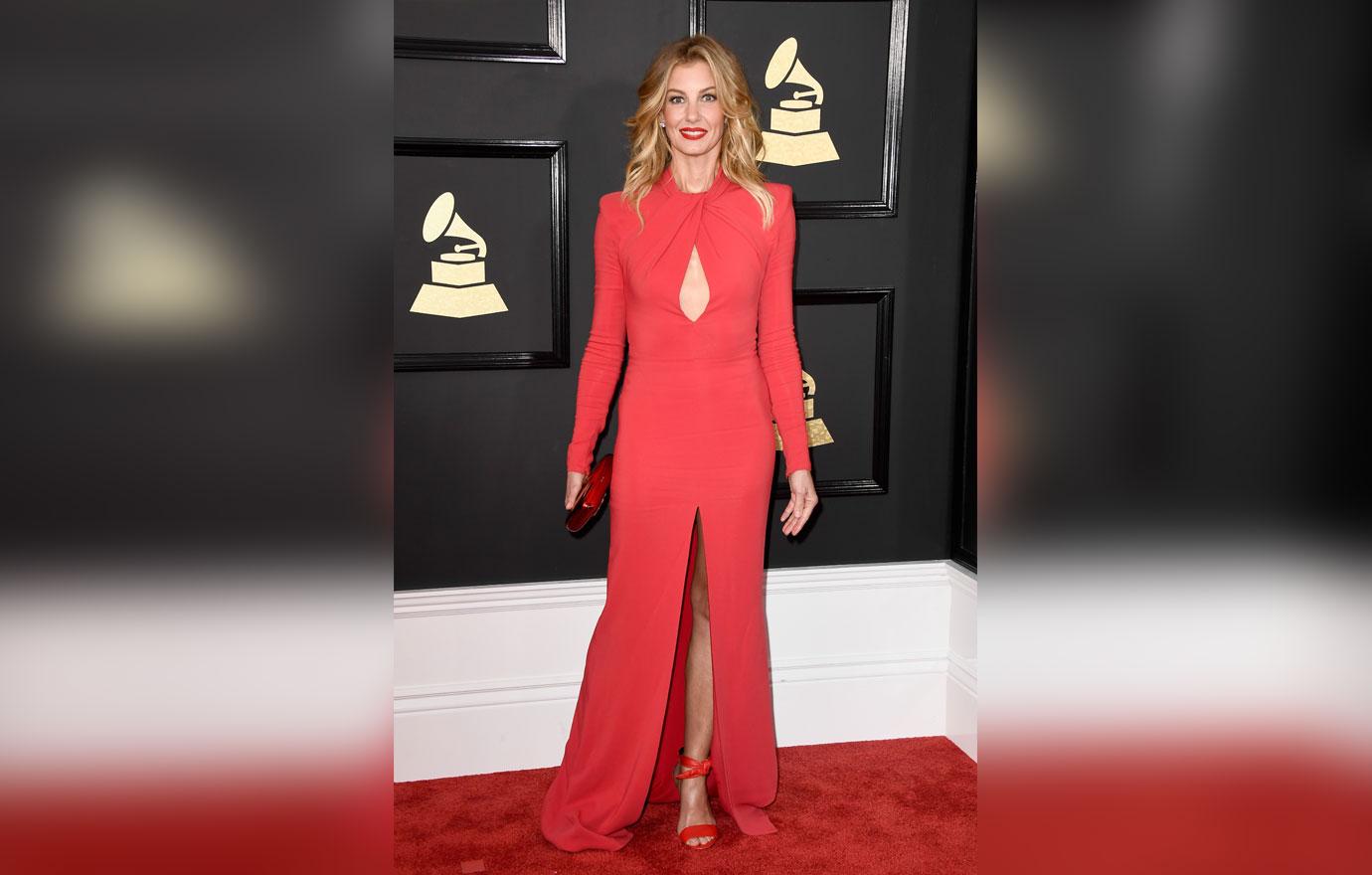 Worst: Faith Hill: The country singer and wife of Tim McGraw (they'll soon be touring together) looked like a deer in the headlights on the red carpet. She went with a bold color but the slits at BOTH the bust and the bottom of the Zuhair Murad dress didn't look classy.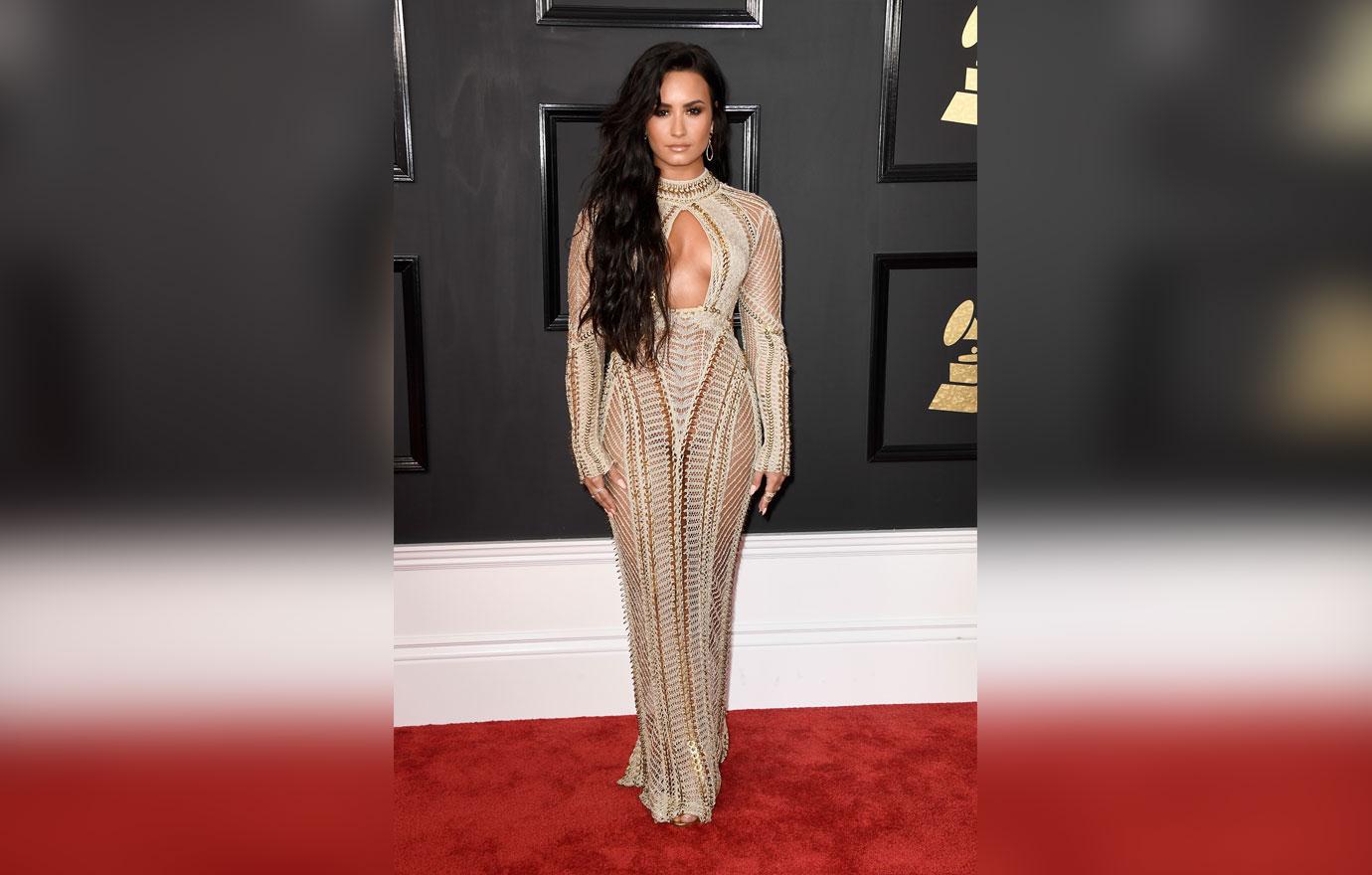 Worst: Demi Lovato: This tight, flesh-colored knit dress showed off the "Confident" singer's curves, but she looked too spray-tanned and she overdid it on the cleavage. The dress is by designer Julien McDonald.
Article continues below advertisement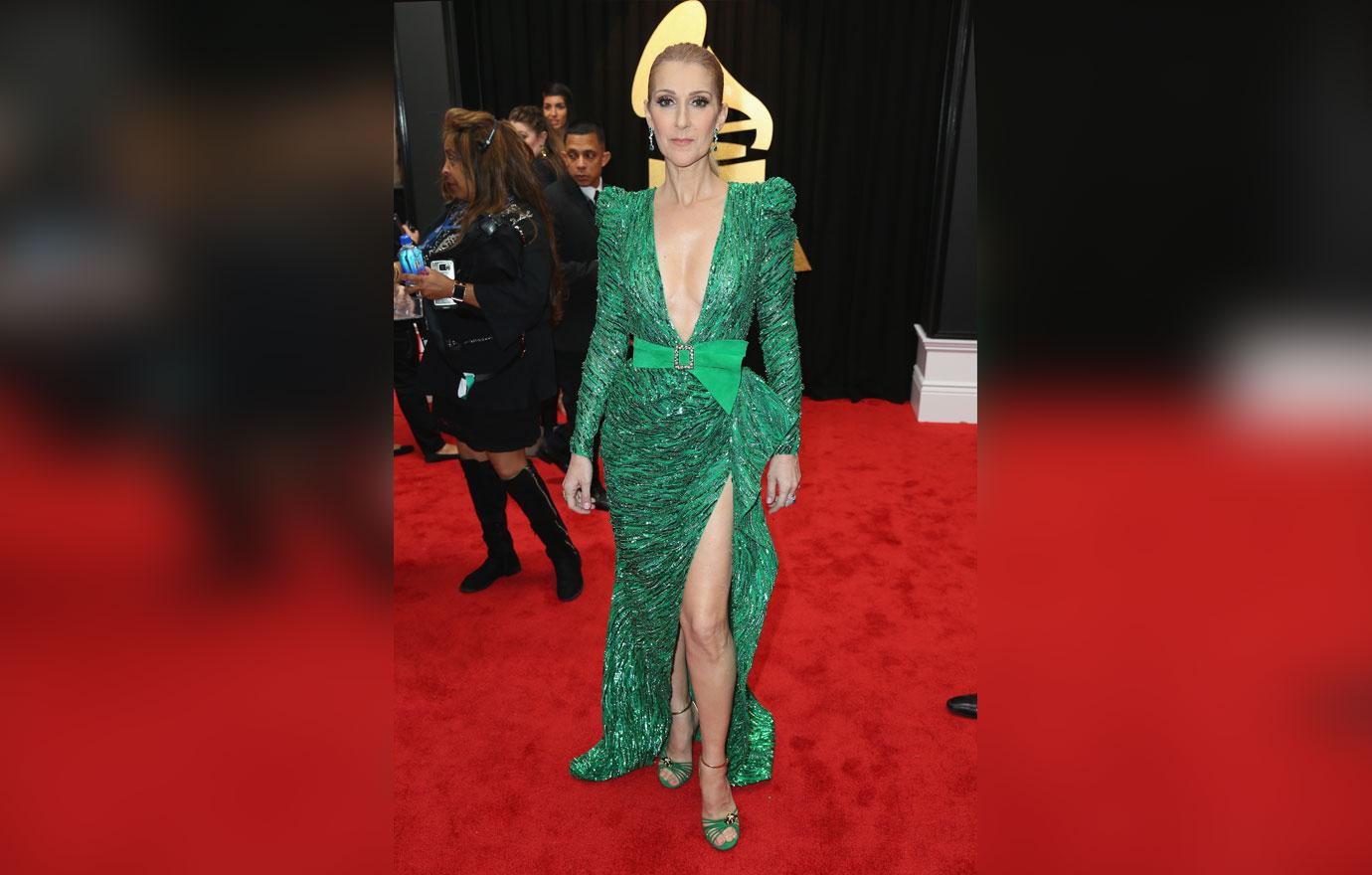 Worst: Celine Dion: It was sad that the singing icon wore such a severe look in a very structured green gown that cut low in the front and had a big slit. It seemed to be a Grammys trend but didn't suit Dion.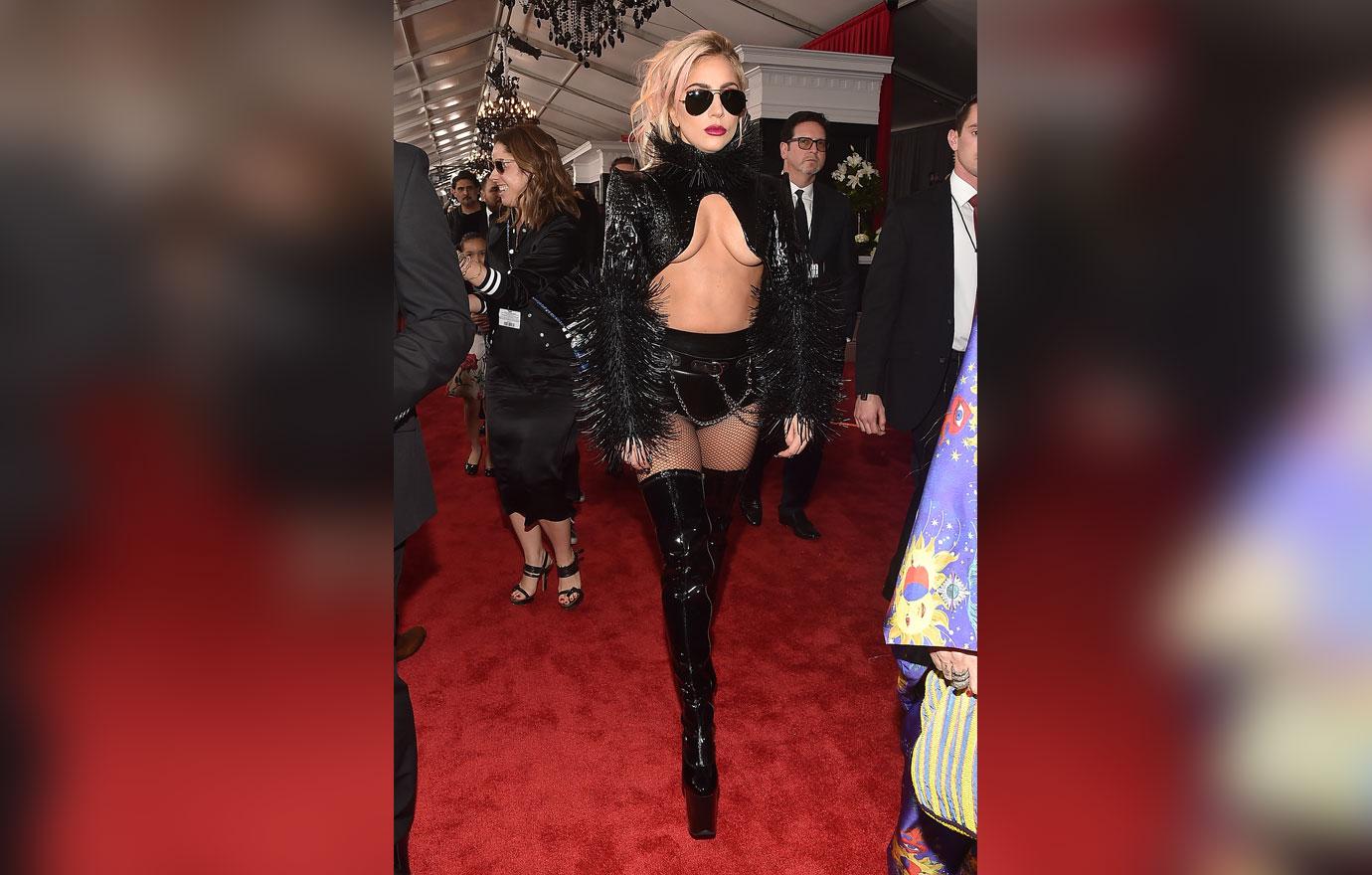 Wackiest: Lady Gaga: After her Super Bowl triumph, Gaga did it up rocker style for the Grammys, showing off mega under boob in a dominatrix look. Black thigh-high boots finished off the tough girl theme.
Article continues below advertisement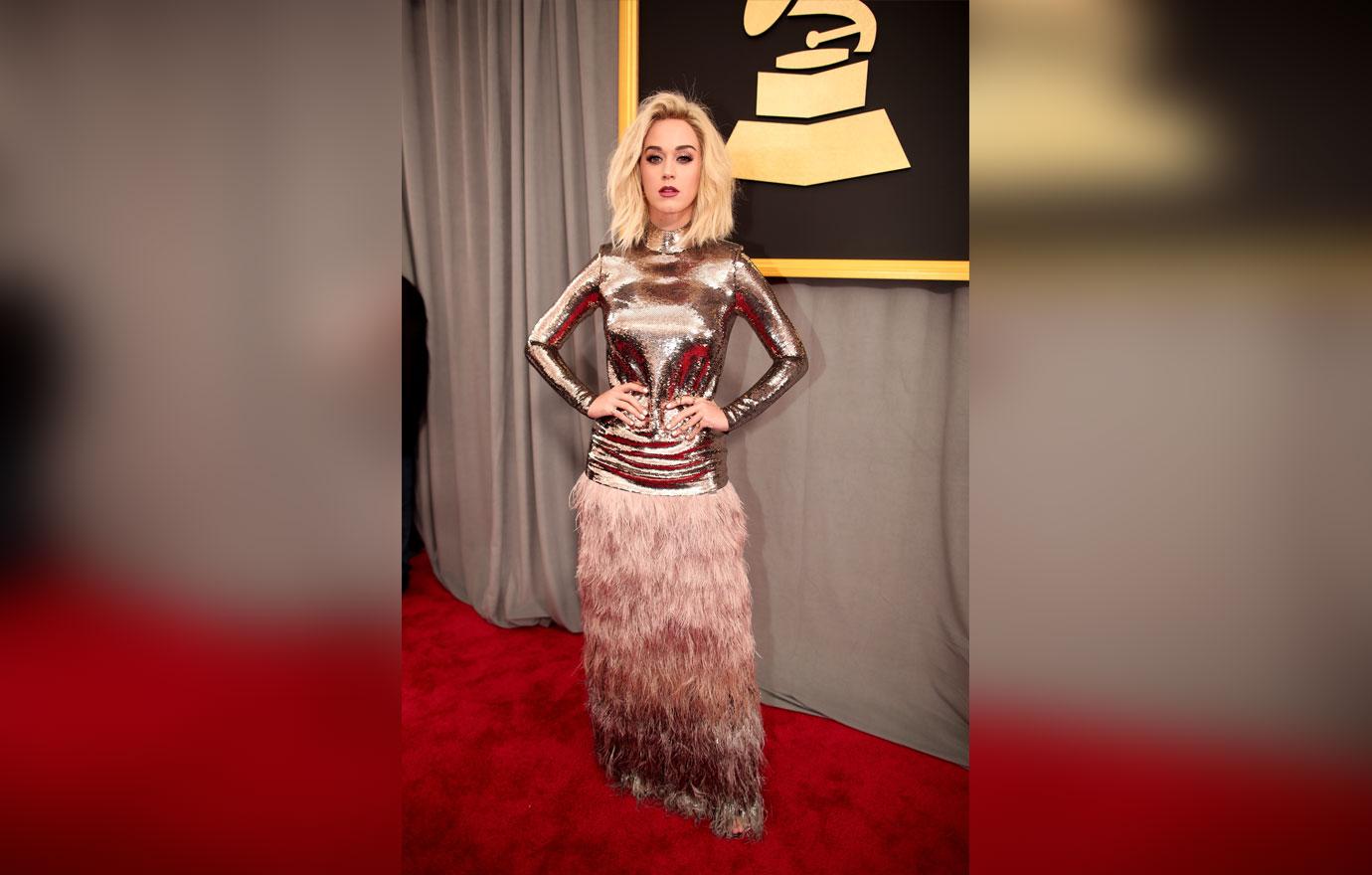 Wackiest: Katy Perry: While talking to Ryan Seacrest on the red carpet, the "Roar" singer said of her messy blonde hairdo that it was "the last color in the Pantone book I haven't done." Her Tom Ford ensemble featured a gold long-sleeved top and a feathered beige-y bottom. Was it a dress?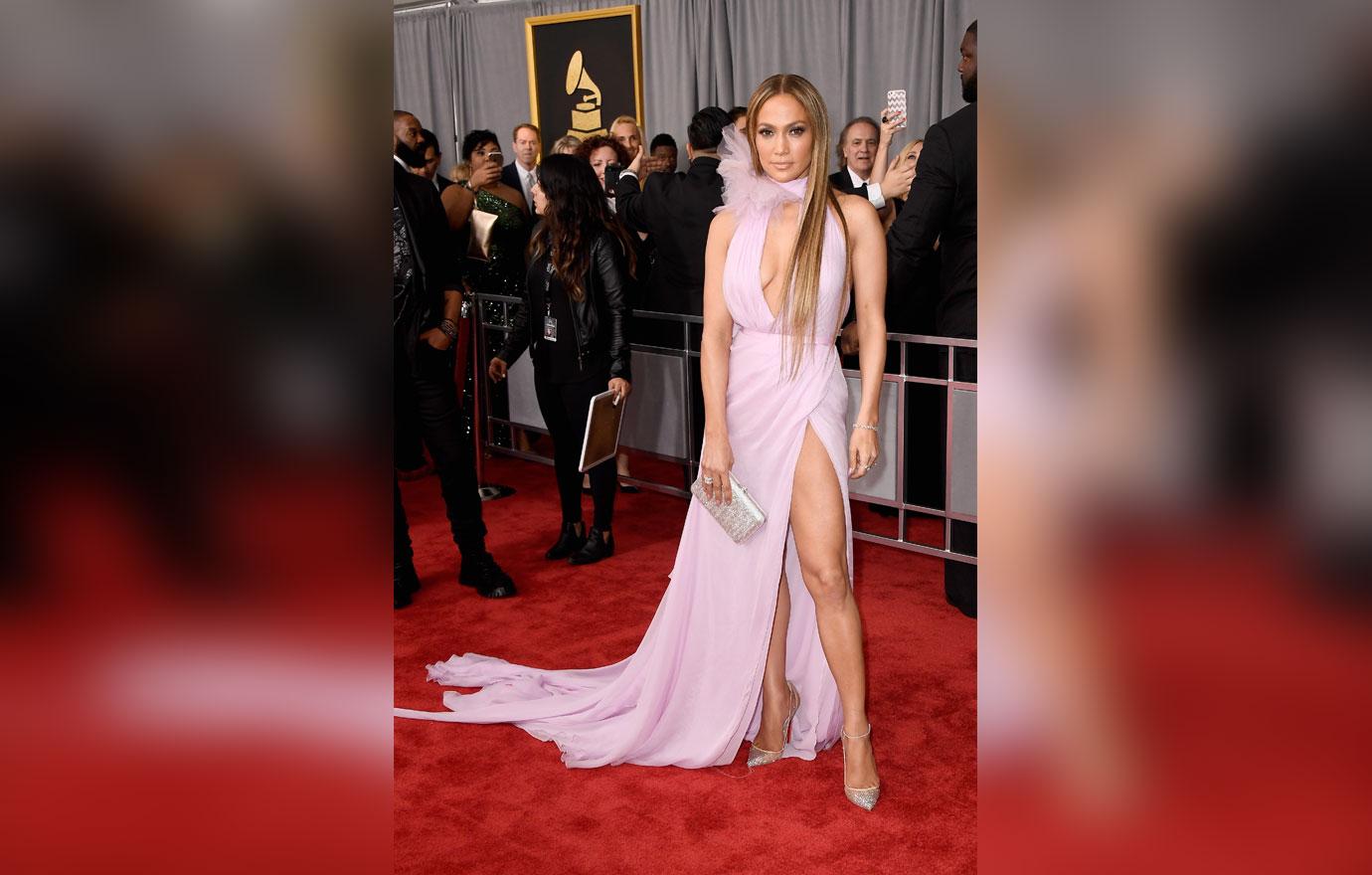 Best: Jennifer Lopez: We're not sure if the Grammy presenter's "lavender orchid concoction," as she put it, was the right color for JLo, but she always delivers in fashion. The Ralph and Russo designed number had an odd chiffon bow at the neck, but it worked on the diva.
Article continues below advertisement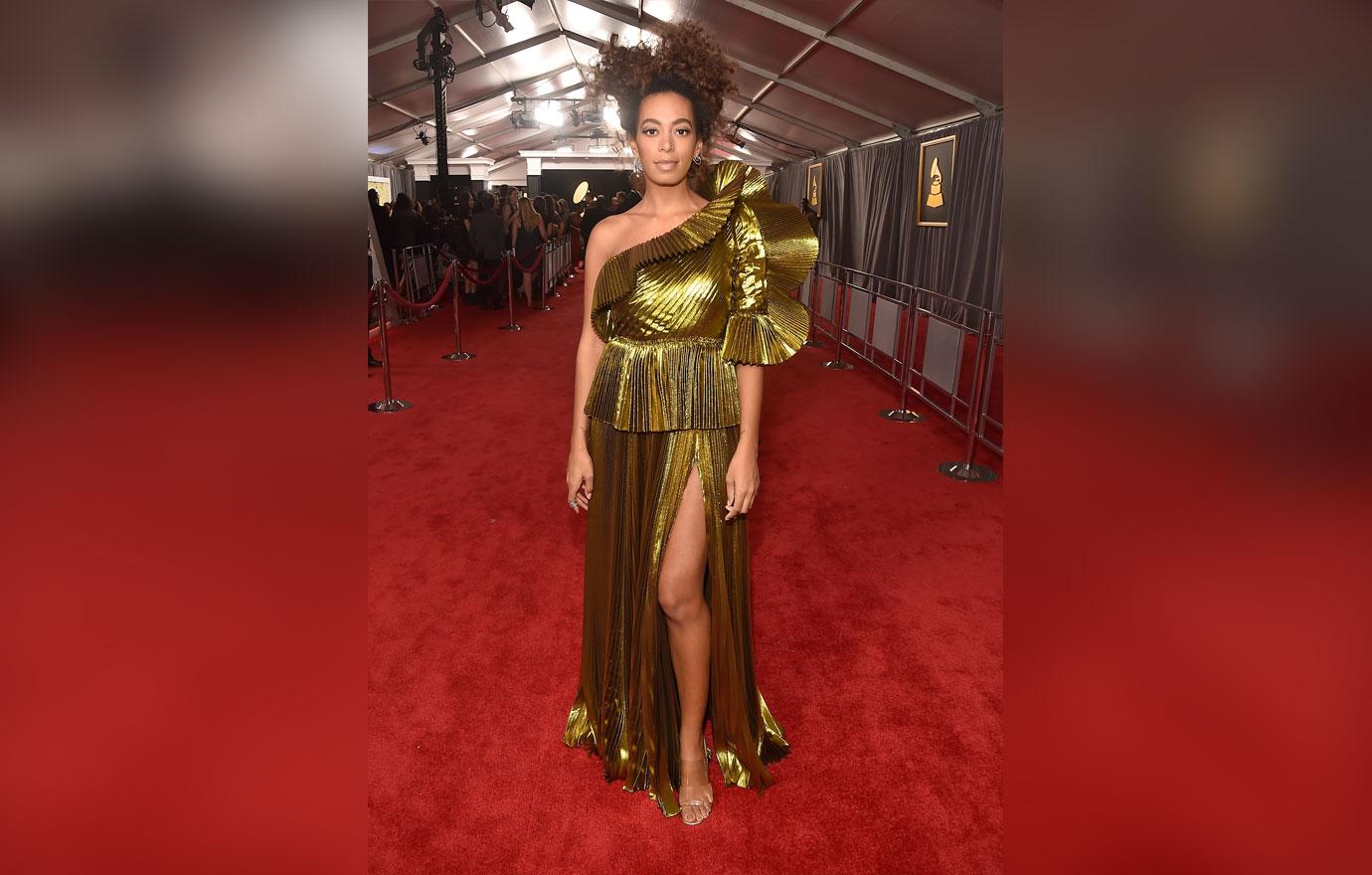 Best: Solange Knowles: Beyonce's fashion-forward sister somehow made this big gold dress that looked like a sculpture work on her. She appeared regal in the loud shiny gown and played it up with big hair, too. We love!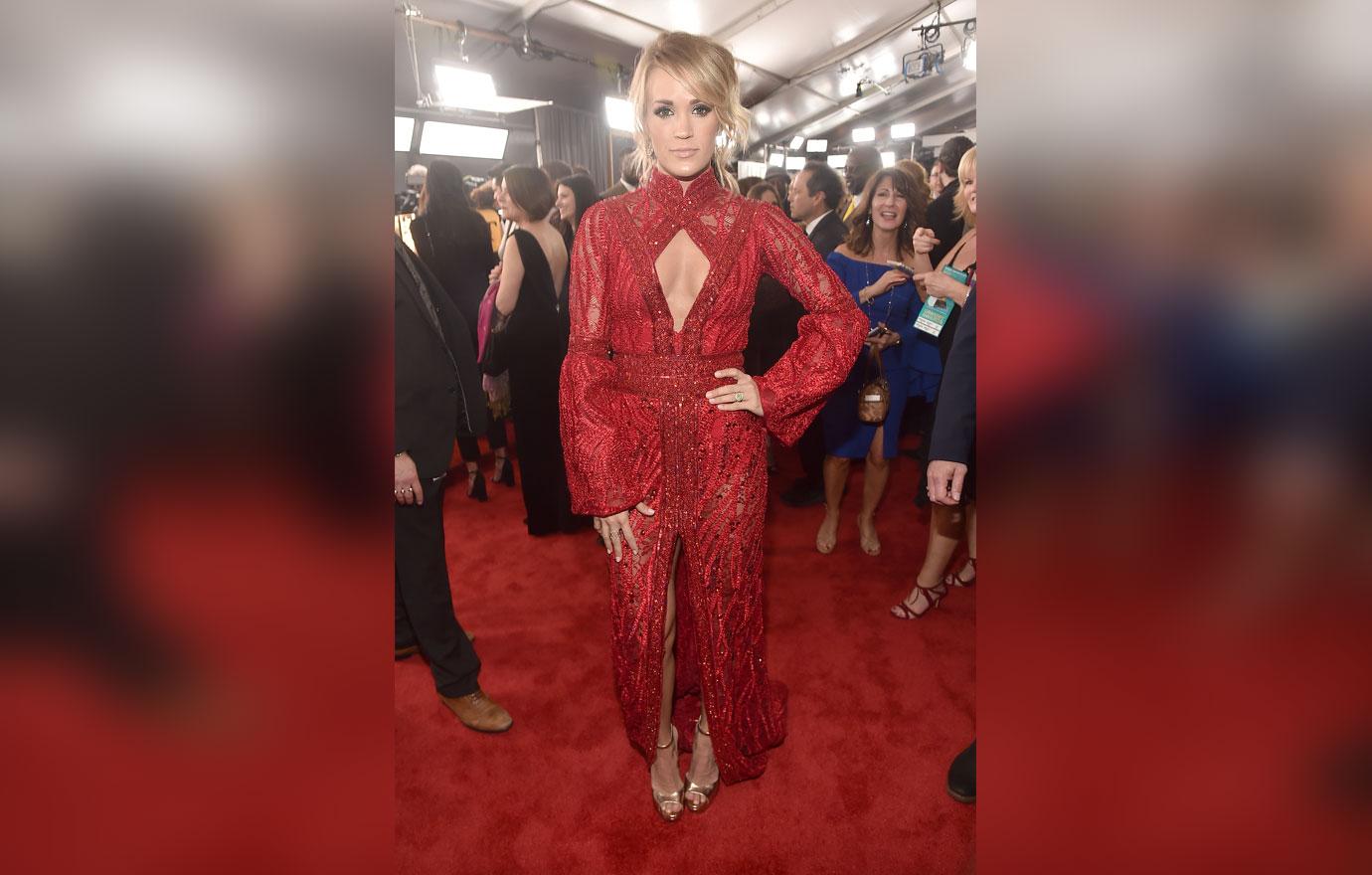 Worst: Carrie Underwood: It was a little bit too country for the country star as she wore something fit for Dolly Parton. It was bright red, overly embellished, and had an awkward high collar. The diamond cutout for her cleavage appeared sleazy instead of sexy. "I usually don't do red but I was feeling it," she told Ryan Seacrest on E! We aren't!
Article continues below advertisement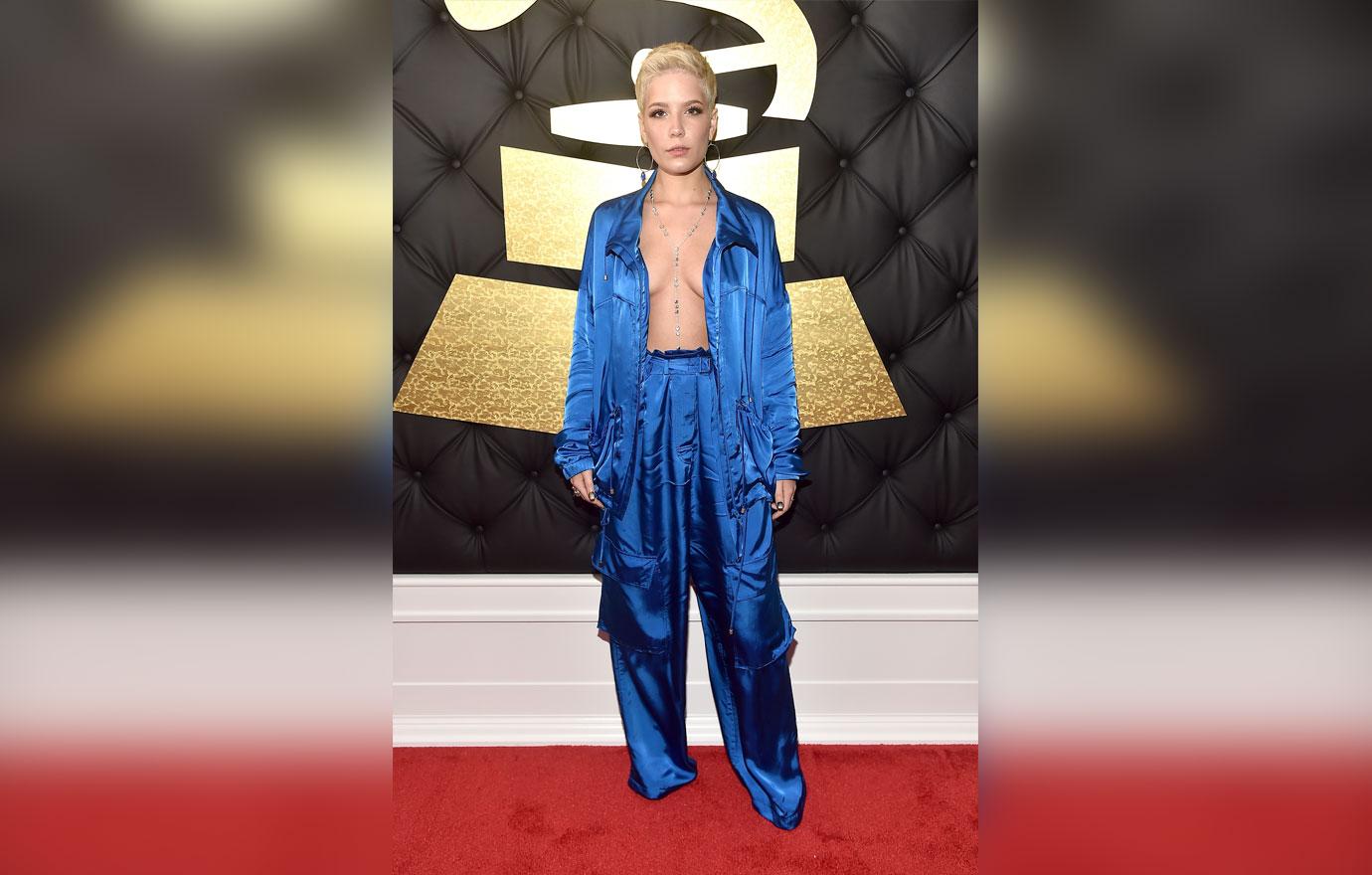 Wackiest: Halsey: The musician told E! that she was going for a "90s R & B, sexy and androgynous" look for the Grammys. Bright blue pants and a matching jacket worn open to reveal her chest really made a statement!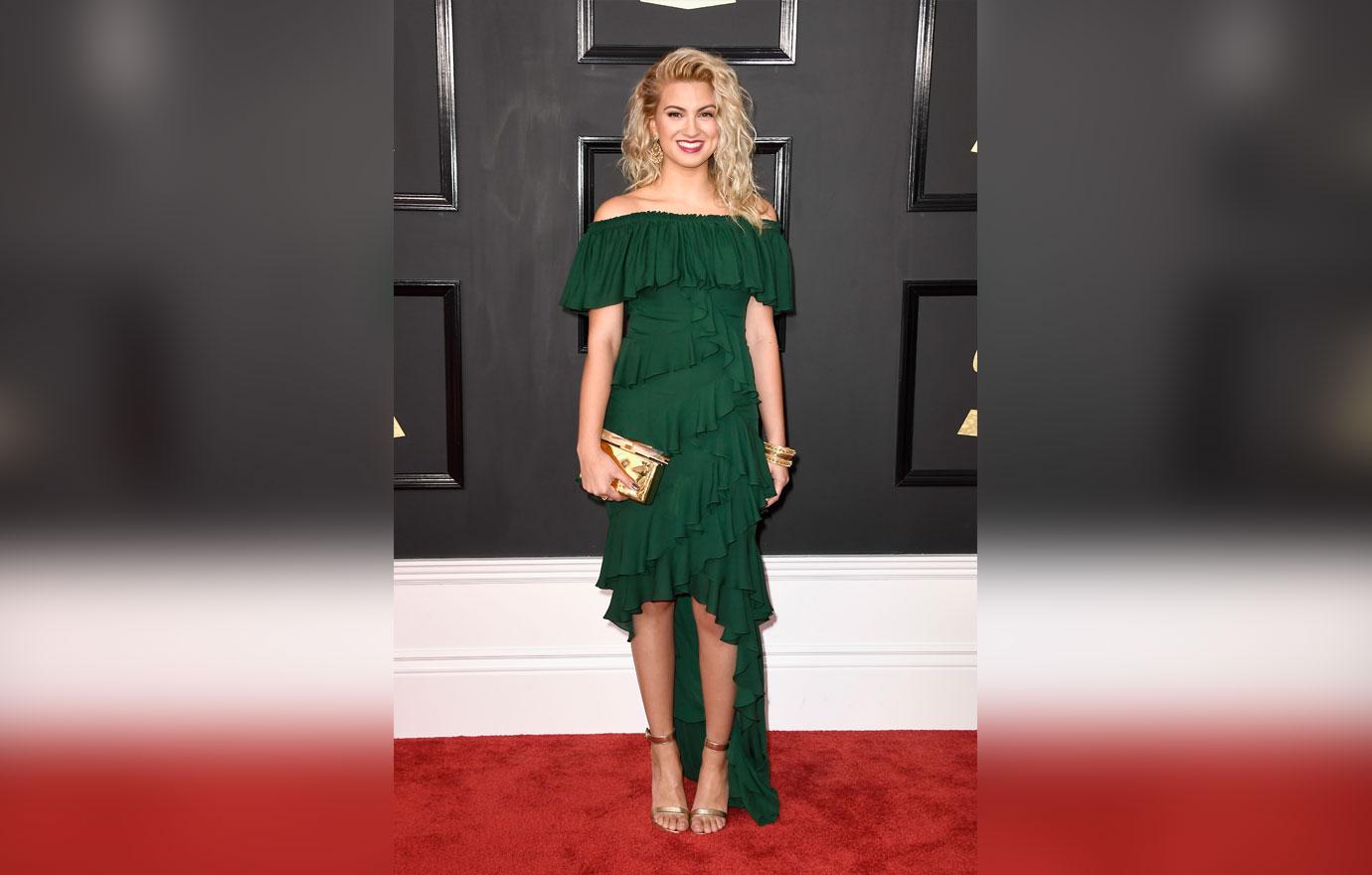 Best: Tori Kelly: In a refreshing change from a lot of the gowns on Grammy night, Kelly looked romantic in a dark green off-the-shoulder peasant-style dress.
Article continues below advertisement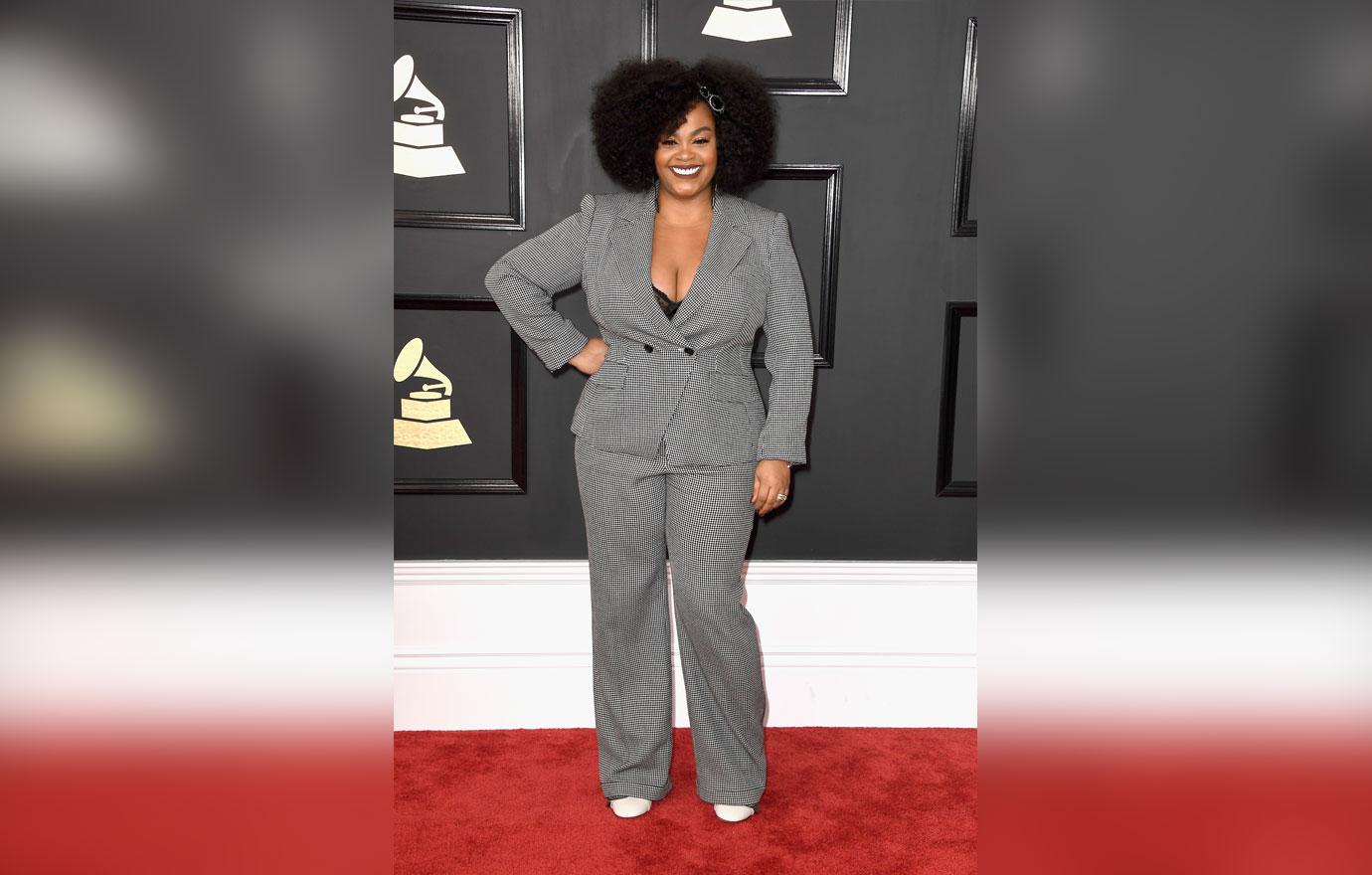 Worst: Jill Scott: She wore a plaid suit perfect for the office. Too bad it's the Grammys!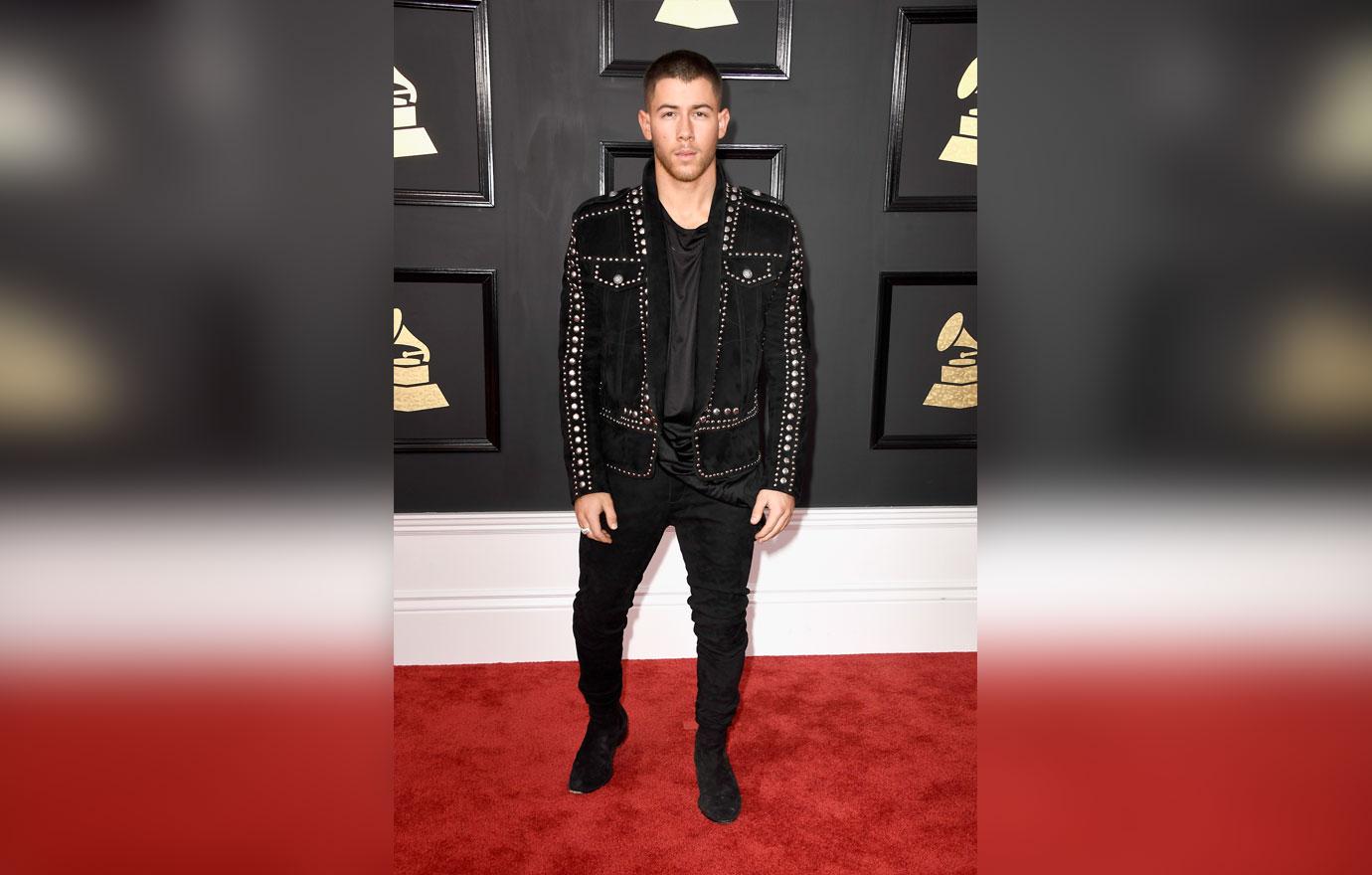 Best: Nick Jonas: He was a presenter on Sunday night, and the Jonas brother stood out and looked strangely sophisticated in Balmain head to toe. All the studs on the jacket were super cool; a nice change of pace from tuxedos.
Article continues below advertisement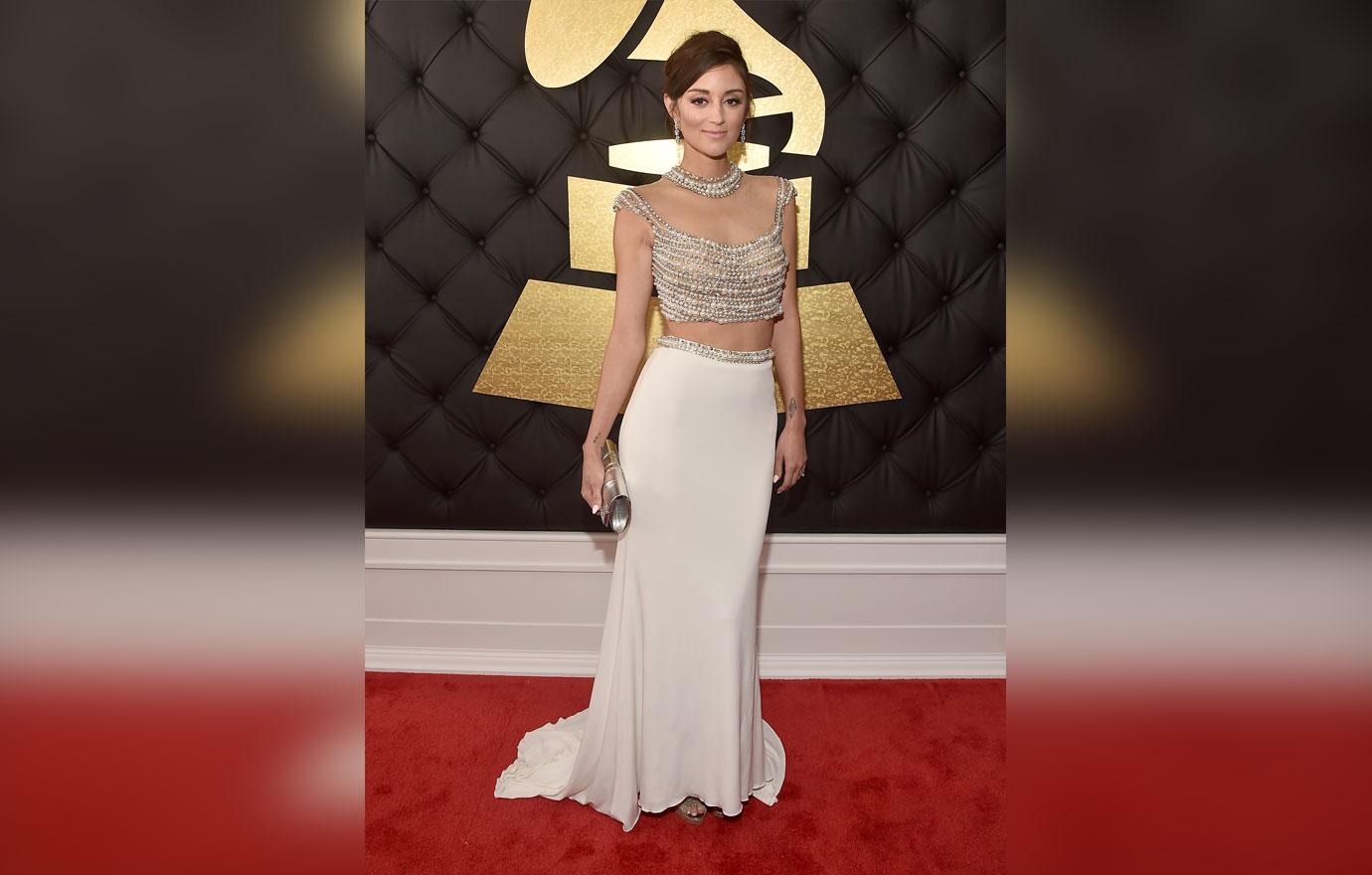 Worst: Caroline D'Amore looked ready for some belly dancing in an embellished crop top and long white skirt.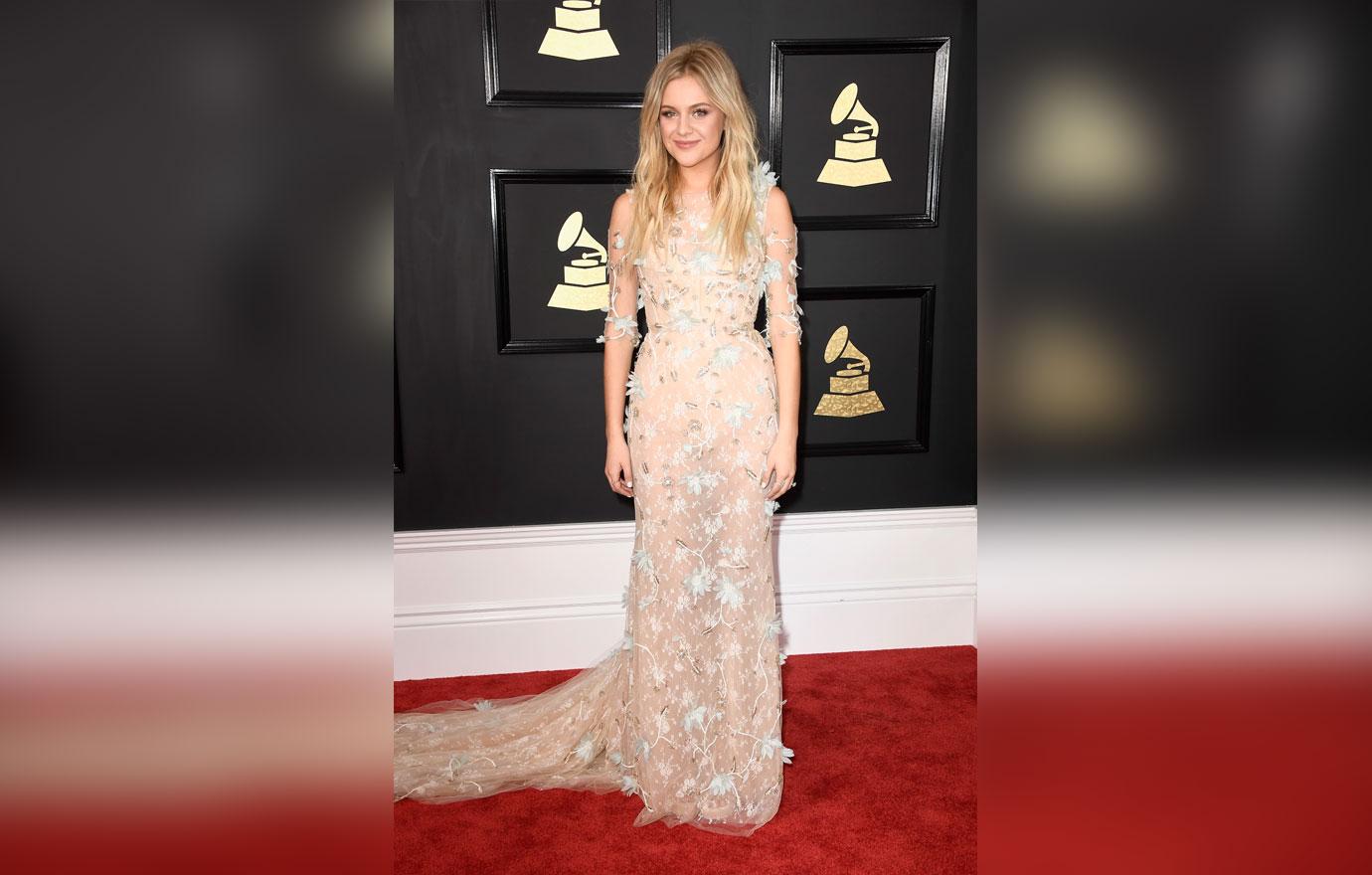 Worst: Kelsea Ballerini: The best new artist nominee came out in beachy, boring hair and a piece-y flesh-colored dress with lots of cloth pieces stuck everywhere.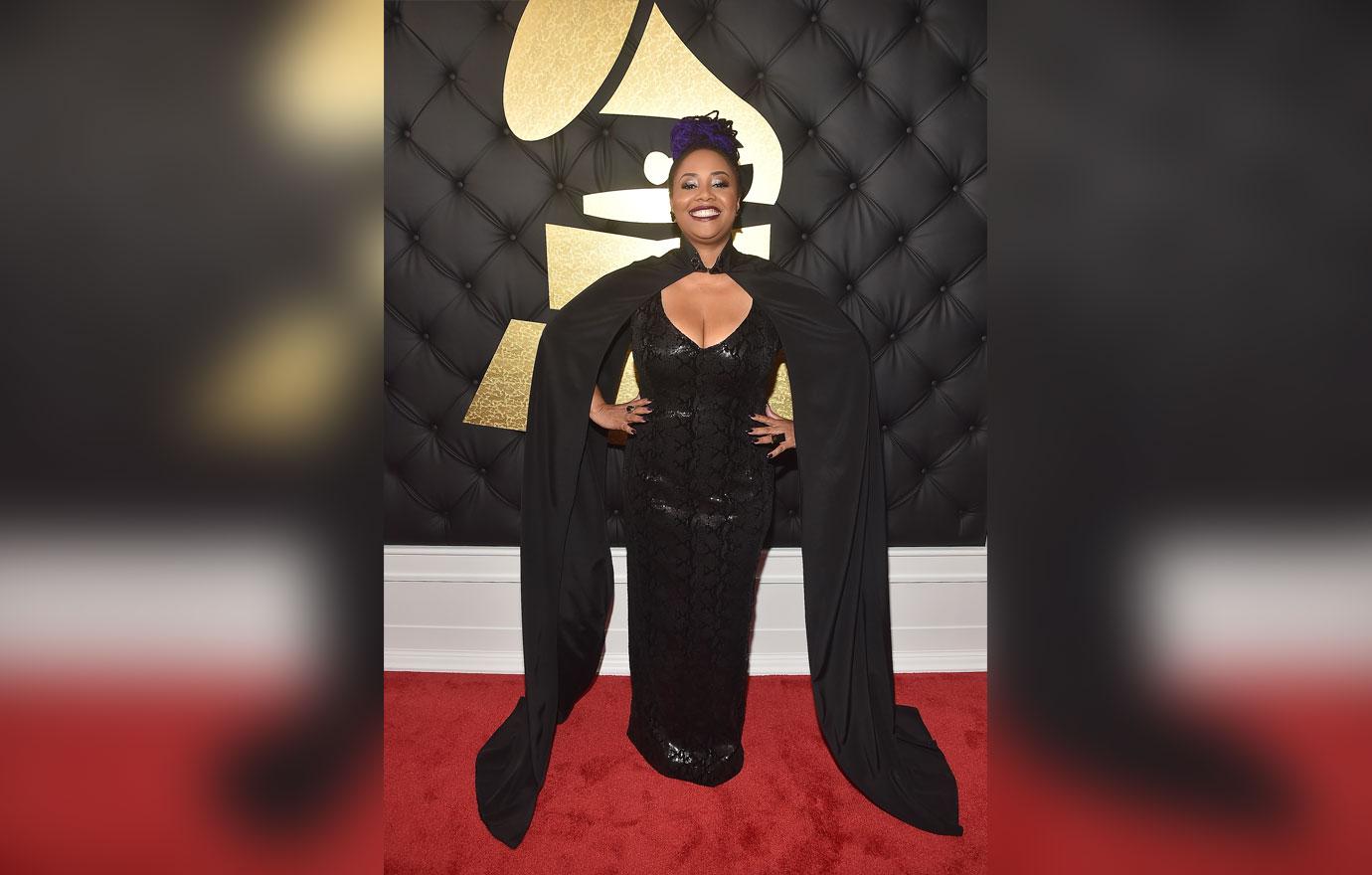 Best: Lalah Hathaway: The star won a Grammy--and the style sweepstakes--in a tight black dress with black cape that flattered her curves. The purple hair was fun, too.