Cheating Hubby, Suicidal Thoughts & Booze! Barbara Bush's Secrets & Scandals Revealed
Former First Lady Barbara Bush was known for her quick wit and lack of vanity as she ably supported her husband George Herbert Walker Bush during his one-term presidency from 1989-93.
Barbara, who died in 2018 at age 92, was one of only two American women to be both the wife and mother of U.S. Presidents with her Georges 41 and 43.
But many fans didn't know that behind Barbara's silver mane and bright smile lurked profound sadness.
Article continues below advertisement
The new biography The Matriarch: Barbara Bush and the Making of an American Dynasty by author Susan Page claims Barbara's husband George had a 12-year affair with his younger aide, Jennifer Fitzgerald, which drove her into a severe depression.
"Overwhelmed by pain and loneliness, she contemplated suicide," Page wrote of the political wife's toughest time.
Both Fitzgerald and George always denied an affair.
However, when George was assigned to head the embattled CIA in 1975, years before his presidency, Barbara "fell into darkness."
She bravely pulled herself out of her depression and continued her marriage to George that only ended with her death, just months before his.
She said she was "still in love with the man I married."
In fact, Barbara's long life was a bumpy ride, both in and out of the spotlight.
Scroll through Radar's gallery for more.
Cheating Bombshell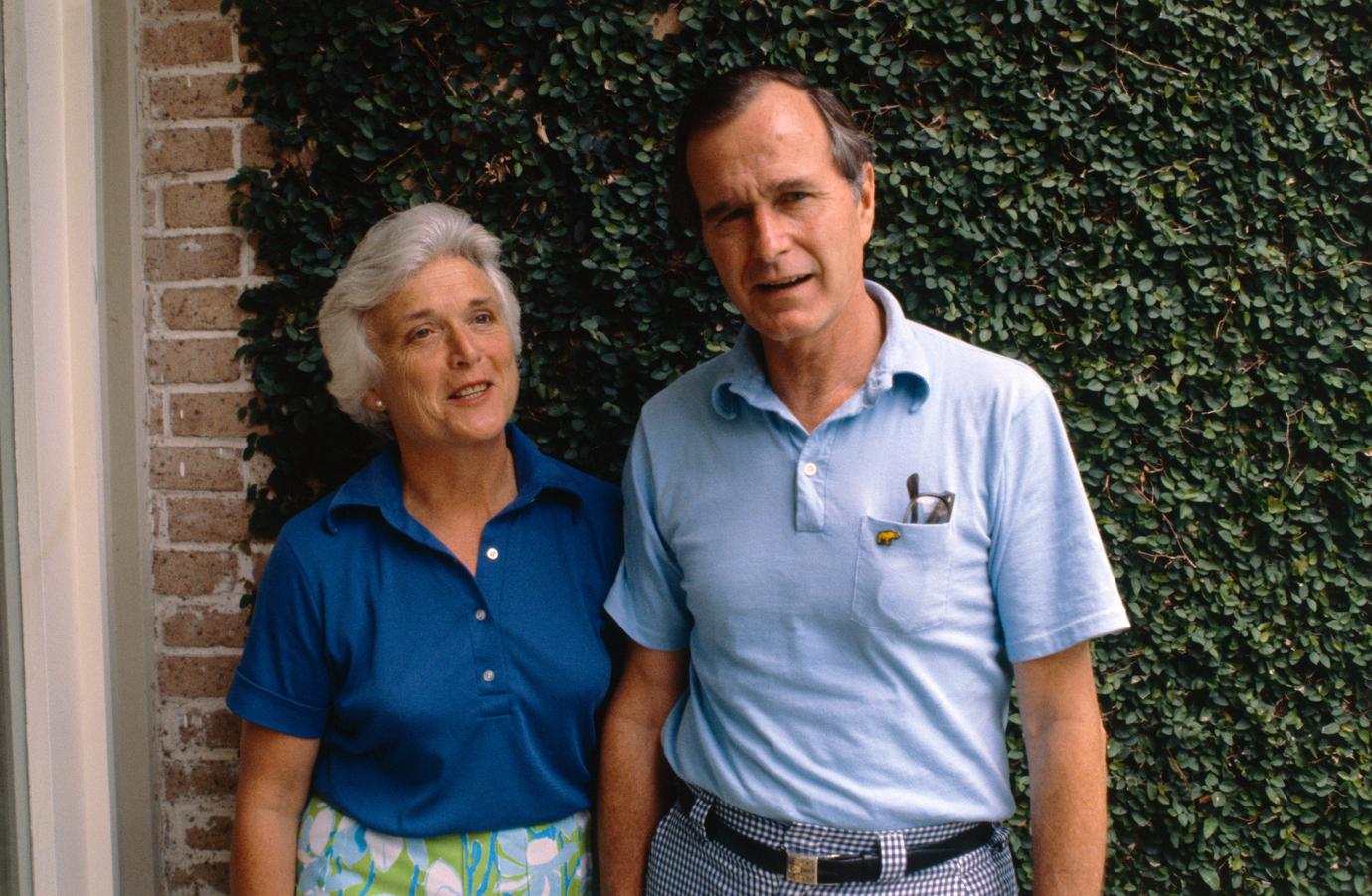 The book The Matriarch: Barbara Bush and the Making of an American Dynasty by author Susan Page pulled the lid off Barbara's husband's long-hidden alleged marital betrayal. George had an affair with his assistant Jennifer Fitzgerald, according to Page's sources. Concerning her depression, Barbara admitted to Page that she would often have to pull over to the side of the road until the impulse to smash her car into a tree or another vehicle had passed.
Article continues below advertisement
Depression Battle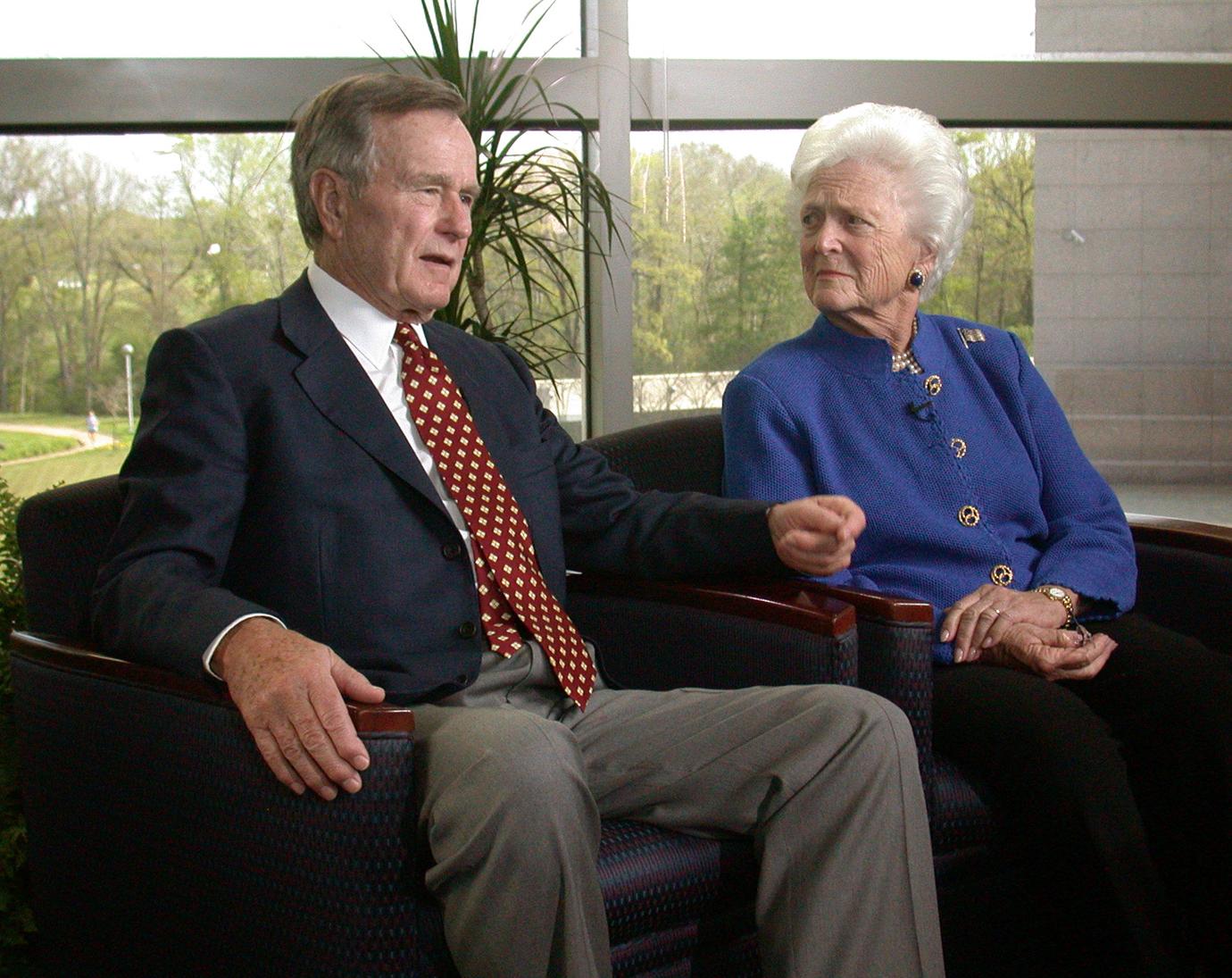 George held weeping Barbara in his arms every night, while she tried to explain her unhappy feelings, Page wrote. "I almost wonder why he didn't leave me," Barbara confessed to the author. And yet, some might wonder why she didn't leave him. Photos showed Barbara looking pained while sitting behind or beside her husband, as his alleged mistress sat on the other side! Barbara has only said she had a bad time with menopause.
Article continues below advertisement
Boozy Times?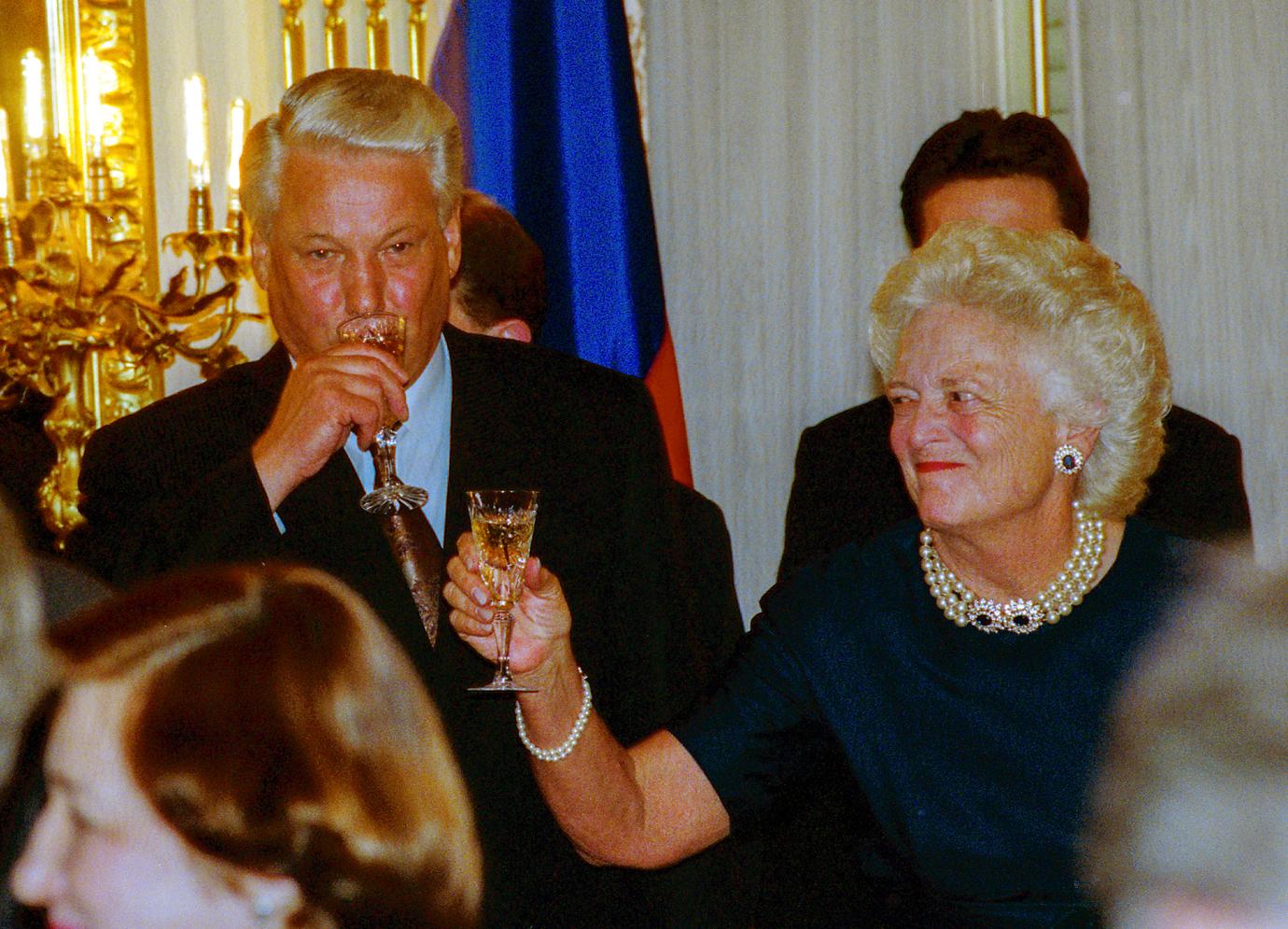 Rumors flew for years that Barbara was a heavy drinker. According to CBS News, she told the doctor on her death bed that her son George W. Bush had turned out the way he did because she smoked and drank while she was pregnant. It might have been a joke—or maybe not. Barbara also reportedly was seen sipping bourbon not long before she died.
Article continues below advertisement
Shattering Loss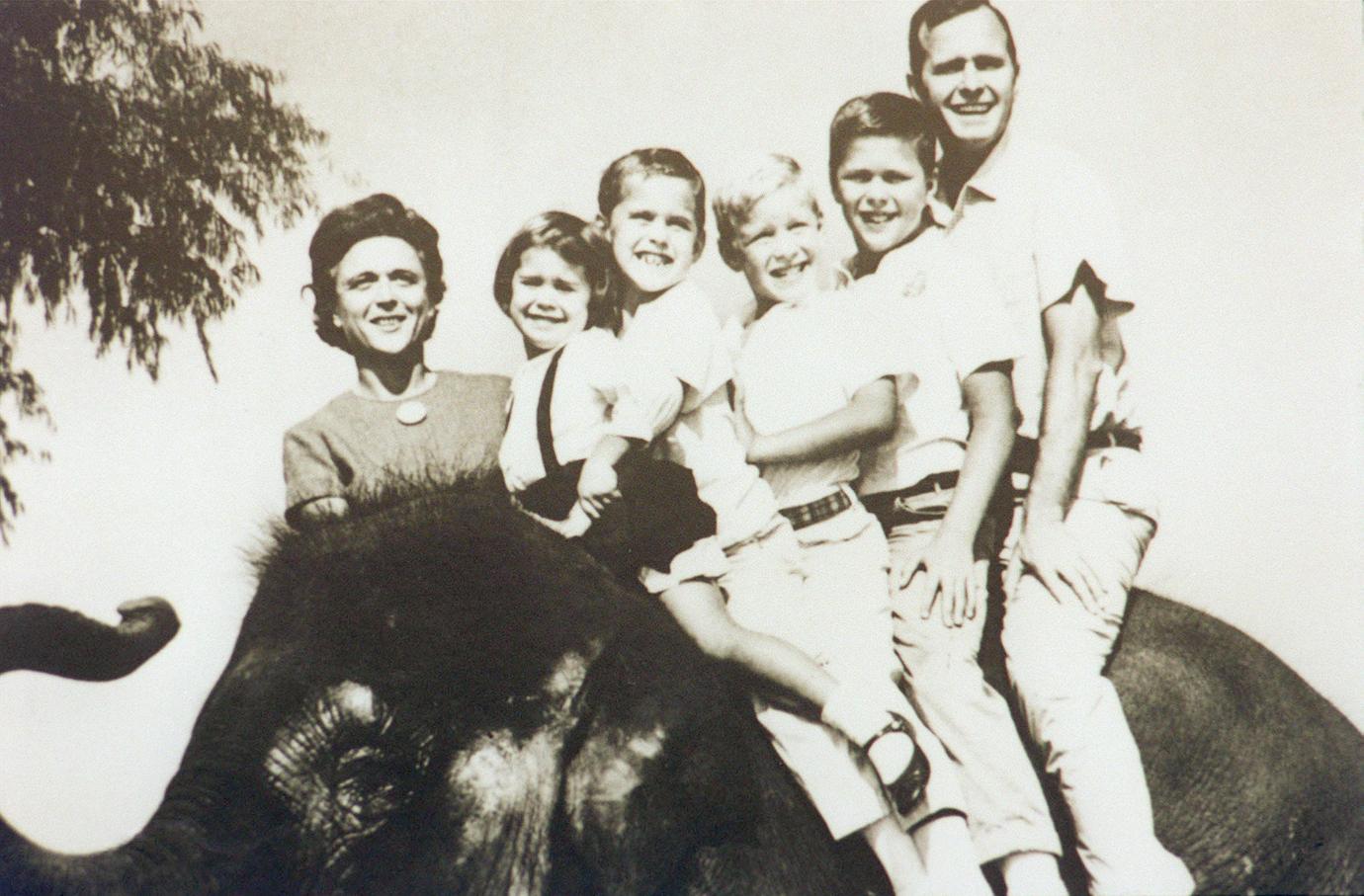 Barbara and husband George were devastated when their daughter Robin died of leukemia in 1953 at age 3. The girl had become listless and no longer wanted to play, then passed away. Years later, Barbara recalled of Robin's untimely death, "I saw her spirit go….She's like an angel to me now." The Bushes had five other children, but Barbara never got over the loss of Robin.
Article continues below advertisement
Ladies At War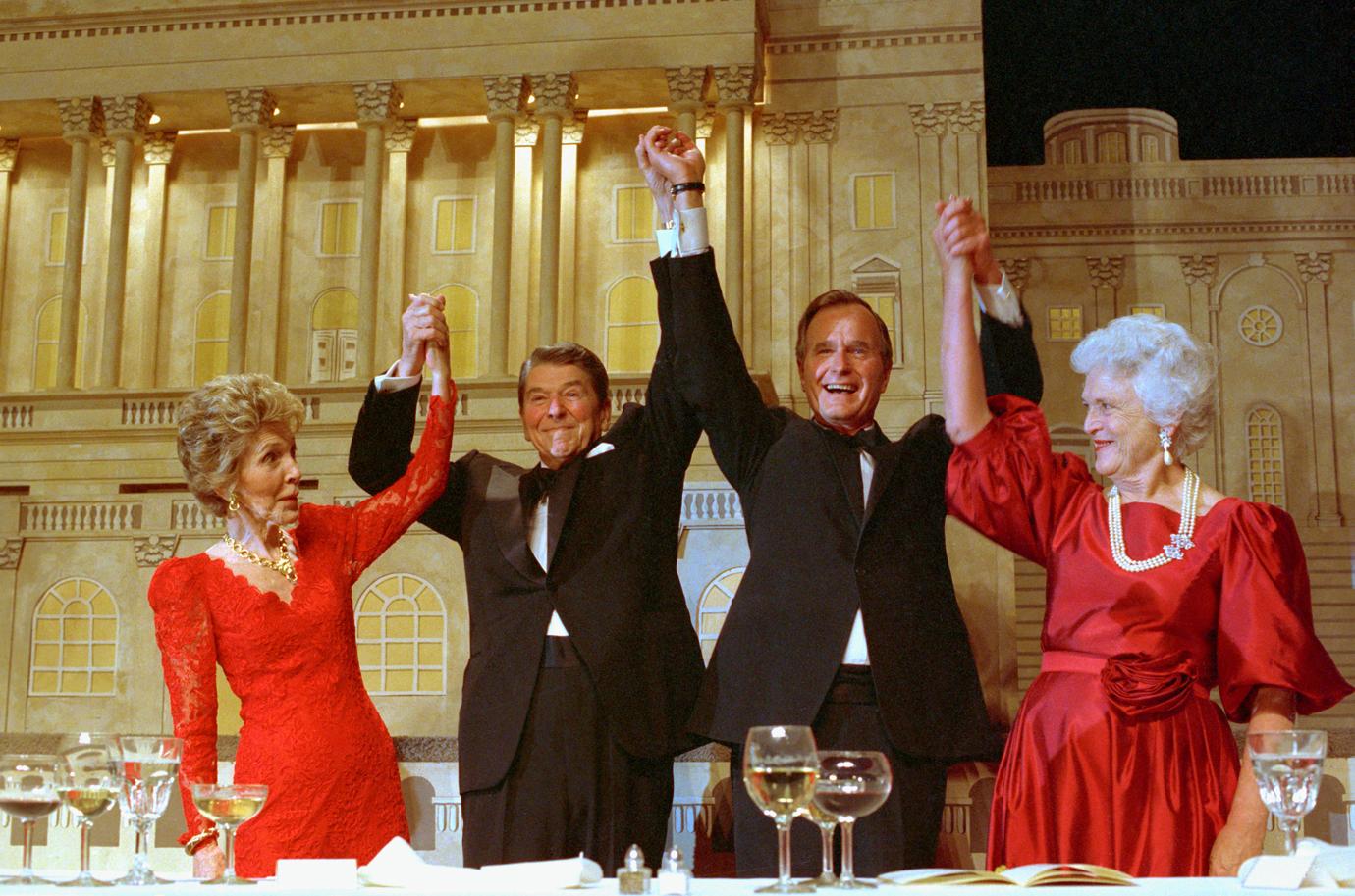 When Barbara's husband George was Ronald Reagan's Vice President, Nancy Reagan famously feuded with her. The glamorous First Lady allegedly loathed sensible Barbara, who followed her as FLOTUS. Barbara reportedly loved hearing gossip about Nancy. Author Page discovered that Nancy had cut George and Barbara from the guest list for the 1985 royal visit by Prince Charles and Lady Diana.
Article continues below advertisement
Raw Rhyme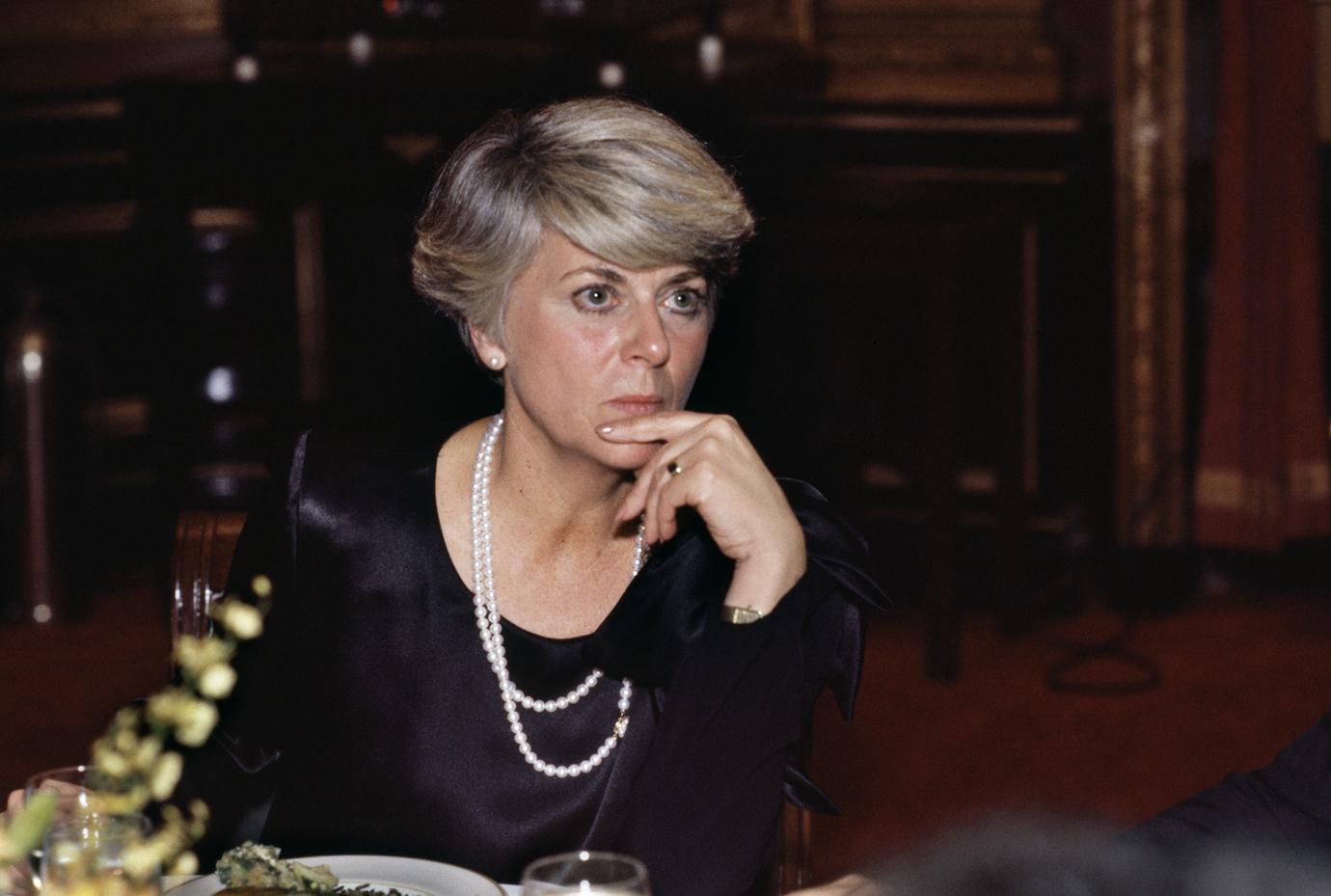 Barbara, known as the "Mama Grizzly" of the Republican party, found that her candor got her in trouble. In 1984, when Barbara's husband, VP George, was running for re-election with President Ronald Reagan, she told a reporter what she thought of Democrat Walter Mondale's running mate Geraldine Ferraro. "It rhymes with rich," Barbara said. The vicious diss of America's first female VP candidate made headline news, and Barbara considered it the most embarrassing episode of her life.
Article continues below advertisement
Palin Punch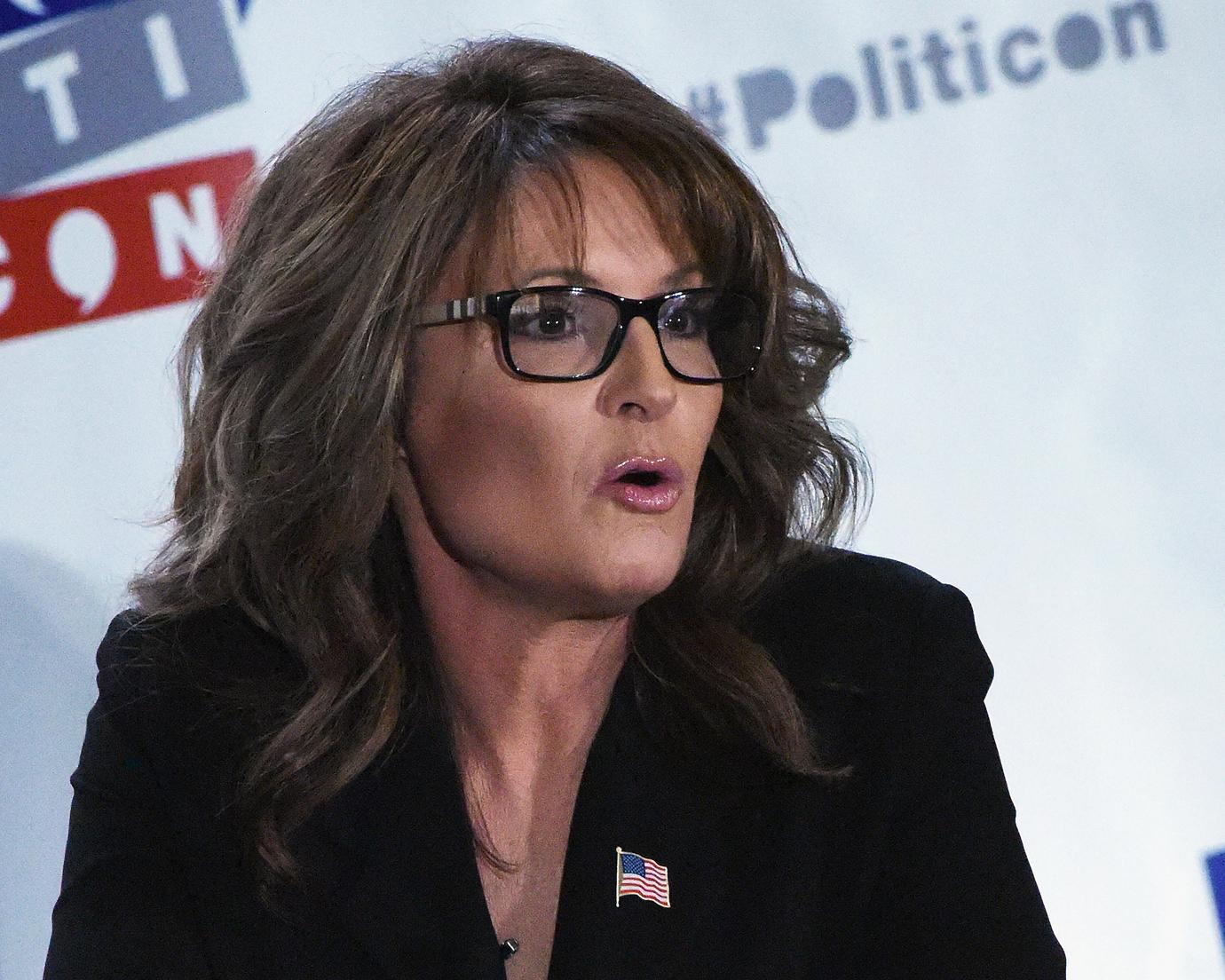 George Bush's wife didn't pull any punches when discussing John McCain's controversial running mate Sarah Palin. "I sat next to her once, thought she was beautiful, and I think she's very happy in Alaska. And I hope she'll stay there," Barbara said.
Article continues below advertisement
Reluctant Politician?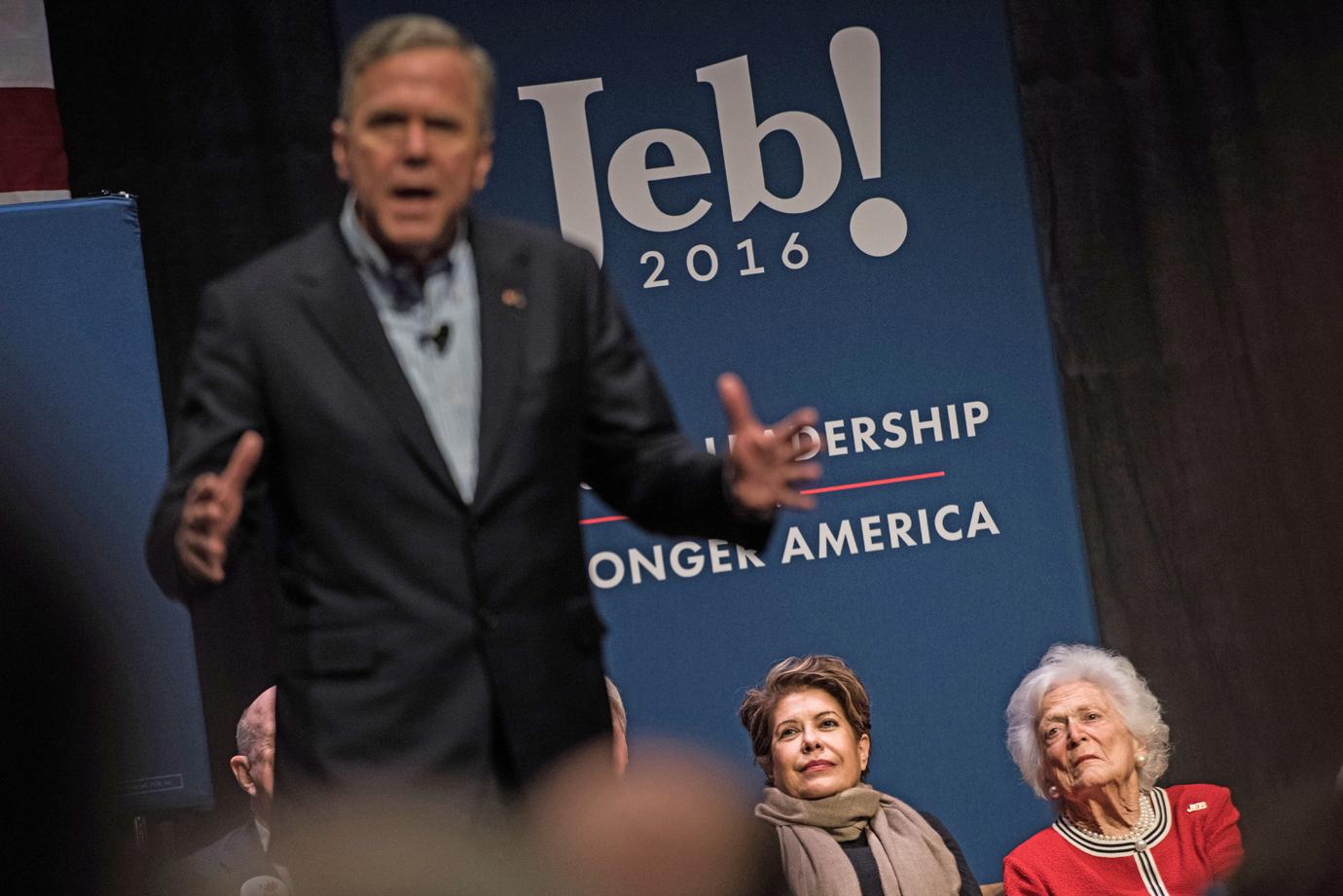 Barbara tried to save son Jeb's 2016 Presidential campaign but it flopped. Three years before Jeb took on Donald Trump in the Republican primaries, Barbara had commented, "He's by far the best qualified man, but no, I really don't" want to see him run, she said. During Jeb's short-lived campaign, he said at one stop, "Barbara Bush is behind me ... and she's about ready to whack me across the head if I try to be something I'm not."
Article continues below advertisement
Foot In Mouth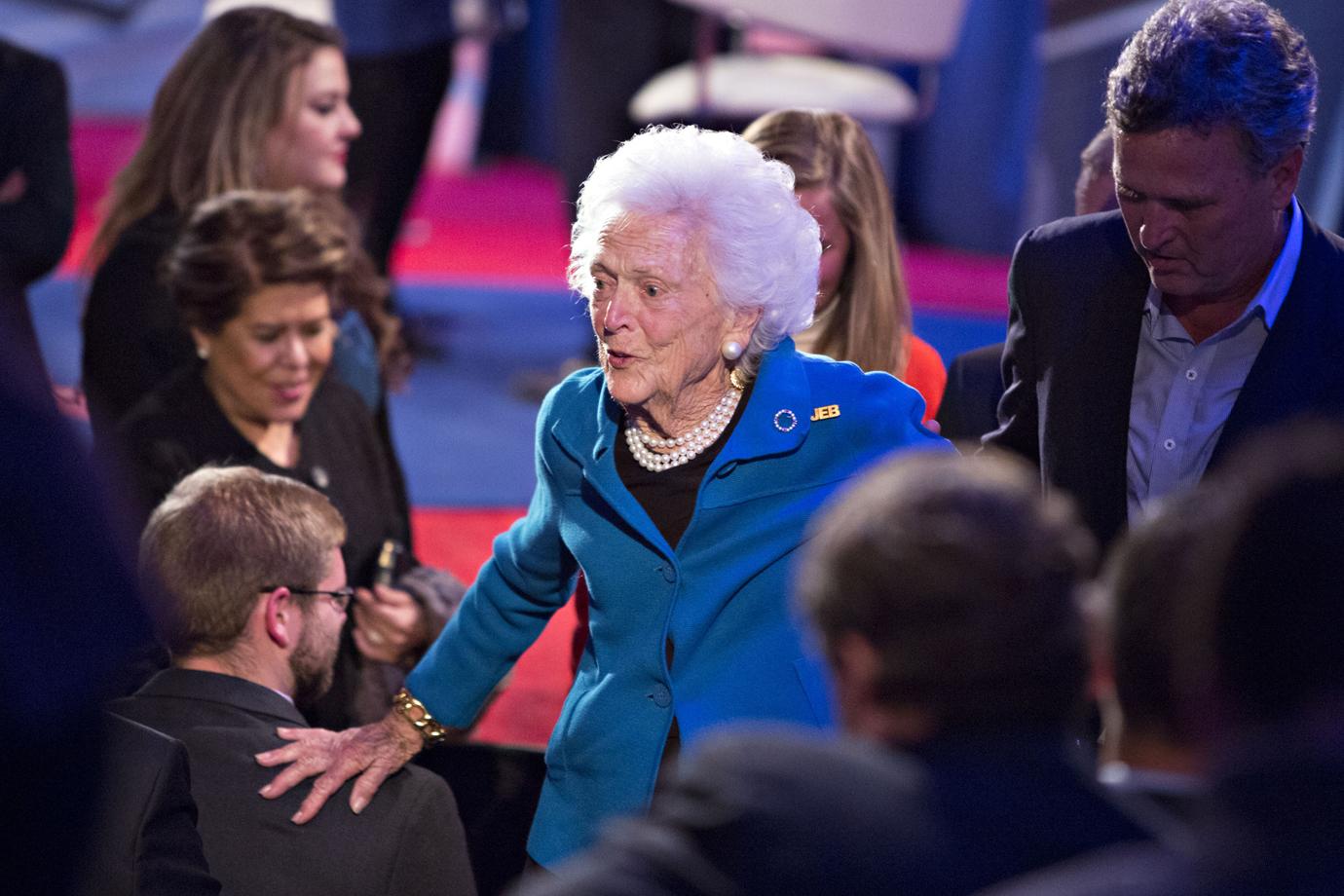 The white-haired political wife surprised many with her truth bombs. After both her husband and son became President, she said, "We've had enough Bushes" in the White House.
Article continues below advertisement
Tough Mom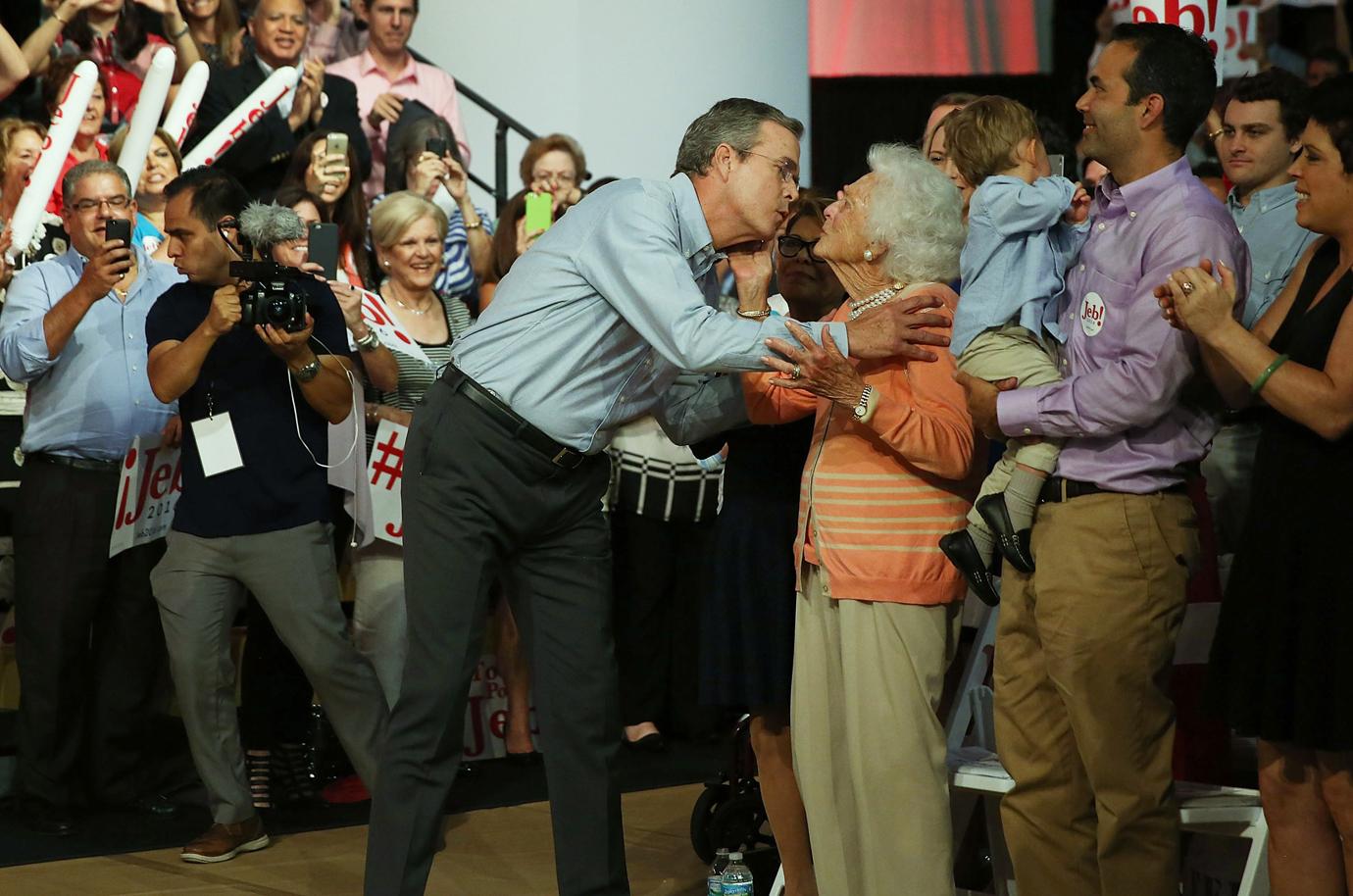 Jeb laughed about his mother Barbara's child-raising skills. "I jokingly say that when we were growing up in Midland, in Houston, that mom was fortunate not to have a child-abuse hotline available. The discipline of learning right and wrong was her doing."