Under The Knife! 17-Year-Old Ariel Winter Reveals Results Of Breast Reduction Surgery -- PLUS Other Stars Who Did The Same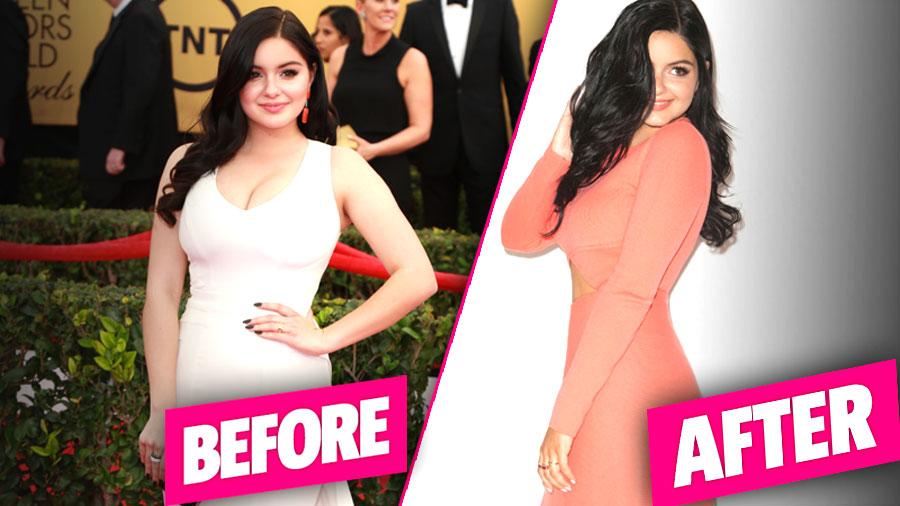 Modern Family star Ariel Winter revealed that she had a breast reduction surgery and RadarOnline.com has a gallery of her before and after look. Plus, check out other Hollywood celebs who sized down their ample chests.
Article continues below advertisement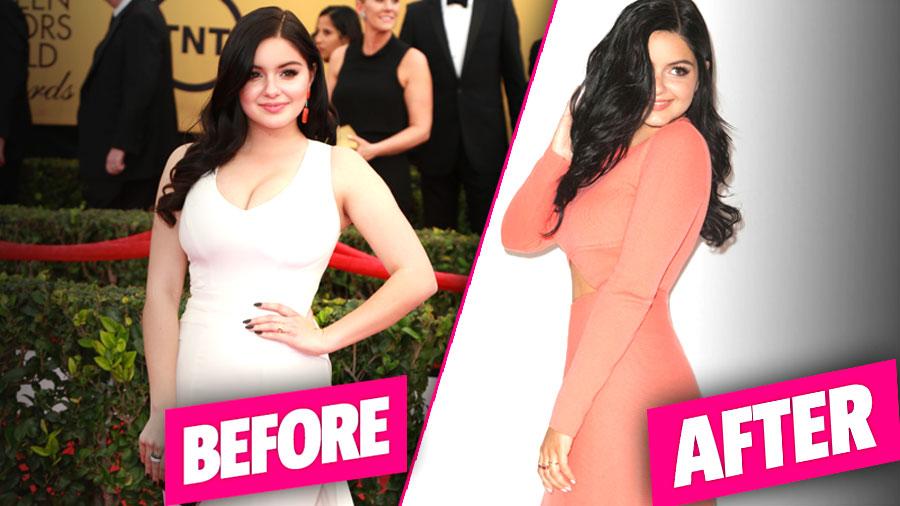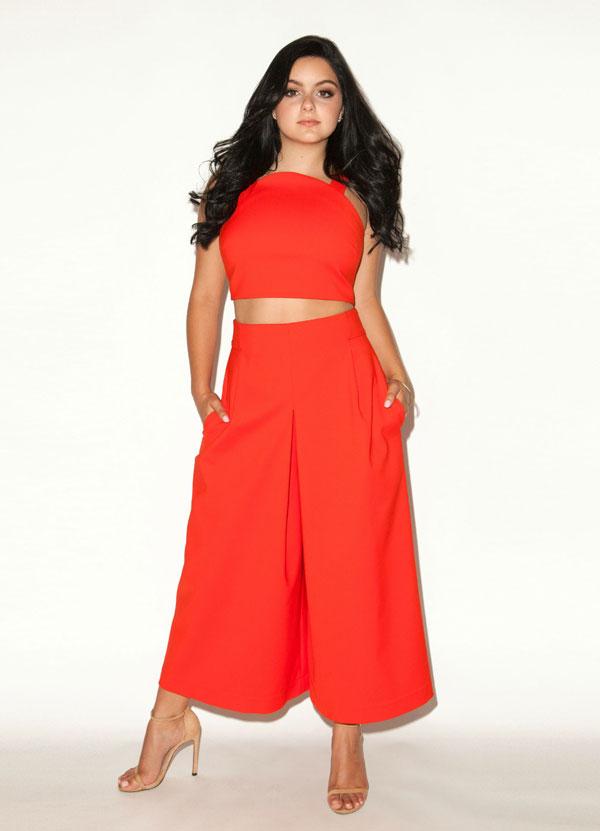 The 5'1" teenager went under the knife on June 4, 2015. "I went to a swimsuit store with my cousin a few months ago and couldn't find a bathing suit that fit me," she told Glamour magazine. "I really felt bad about myself. I didn't feel happy. I just kept saying, 'What am I going to wear? There's nothing for me to wear at the beach, at the pool.' I can't go to a party with my friends and wear the same thing as them. I have to be completely covered up; otherwise I'll look a certain way that I'm not intending to look."
Article continues below advertisement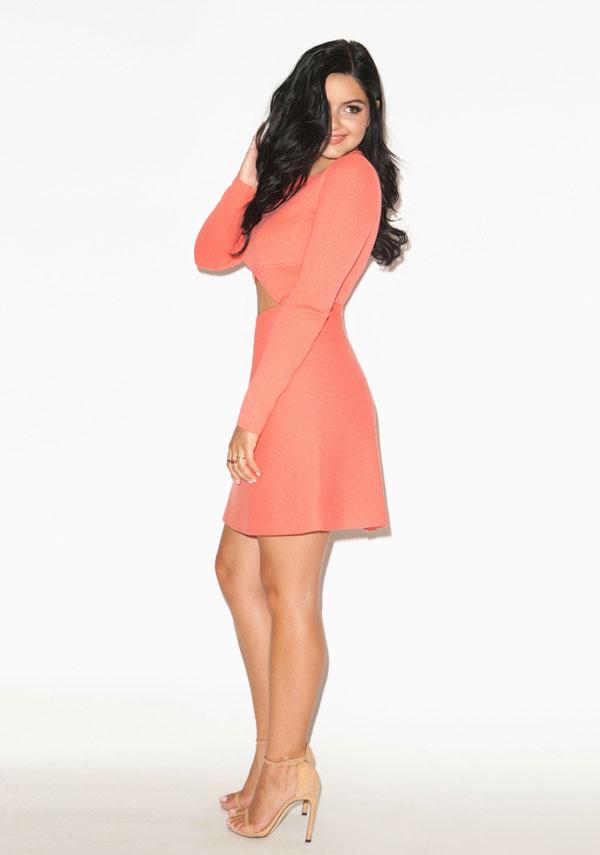 Going from a 32F to a 34D, the 17-year-old said she was crushed by reports about her breast size. "That's pretty much all I was known for and that upset me. It made me feel really uncomfortable, because as women in the industry, we are totally oversexualized and treated like objects. Every article that has to do with me on a red carpet had to do with 'Ariel Winter's Crazy Cleavage!' or 'Ariel Winter Shows Huge Boobs at an Event!' That's all people would recognize me by—not, 'Oh, she does great work on Modern Family.'"
Article continues below advertisement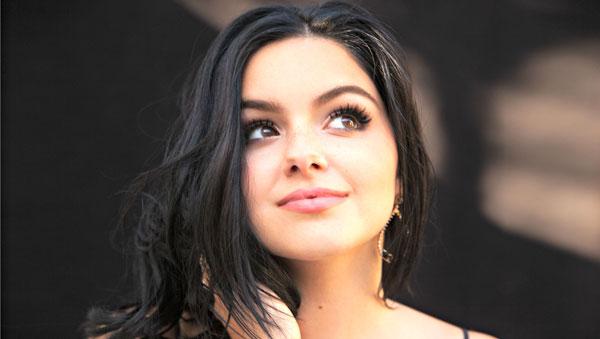 Winter told the magazine that she was never confident about her body, and especially not on the red carpet: "Definitely not. We live in a day and age where everything you do is ridiculed. The Internet bullies are awful. I could post a photo where I feel good, and 500 people will comment about how fat I am and that I am disgusting. On red carpets I just said to myself, 'You have to do your best to look confident and stand up tall, and make yourself look as good as you can in these photos,' because everyone is going to see them. I definitely seemed confident; I'm an actress, that's what we do. But on the inside, I wasn't feeling so happy."
Article continues below advertisement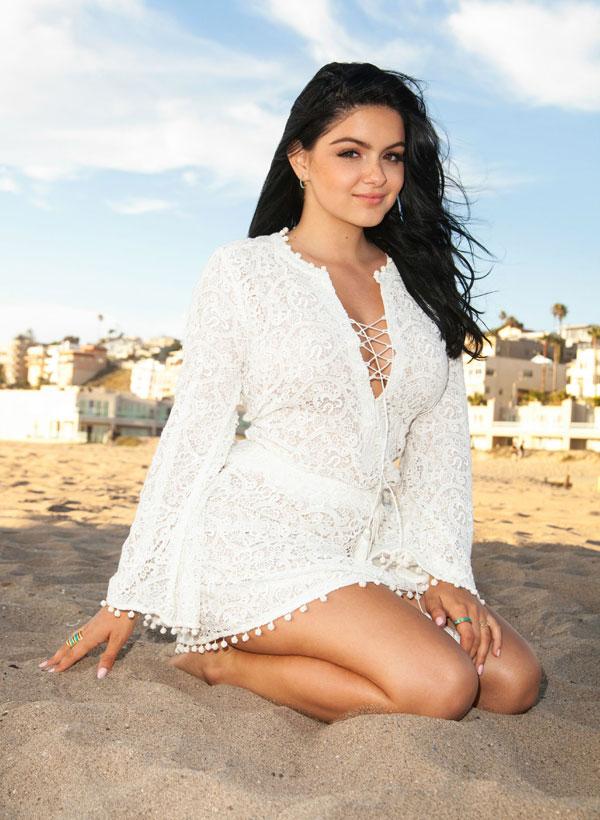 The actor, who has had a challenging family situation for the last few years said that she wanted to be completely honest about her surgery. "I didn't want to not tell anybody and then have another million stories say, 'What happened to Ariel? She looks so different,'" she explained. "And I also think there's some good that can come from telling my story. It's something that I did to better my life and better my health, and I think that can benefit a lot of young girls."
Article continues below advertisement
Celebrity arrivals at the 2015 iHeartRadio Music Awards in Los Angeles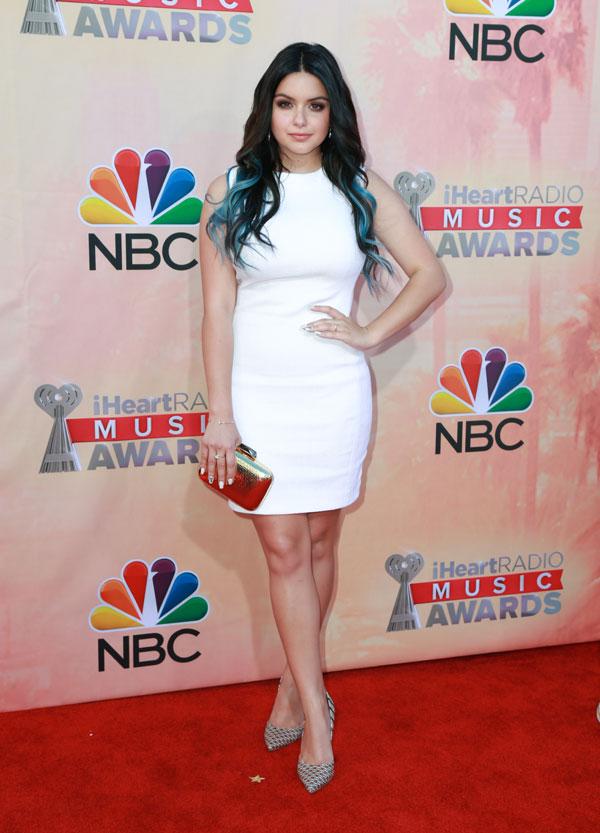 "It really did happen overnight," Winter says of her breast development. "I remember being in my sister's wedding and being so flat and thinking, I just wish I would grow boobs! And then overnight I did. But then they kept growing and growing and growing, and it didn't seem like they were going to stop."
Article continues below advertisement
INF – 'Modern Family' at 32nd Annual PALEYFEST LA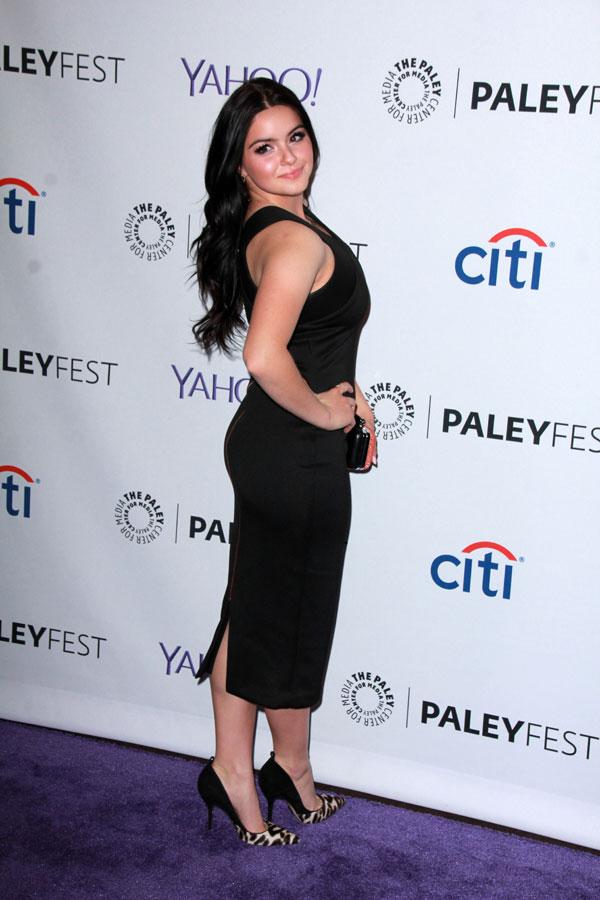 Winter explained that she struggled as a young teen to handle her chest, so she decided to reduce their size surgically. "I was 15 years old with size F breasts," she told the magazine. "It's like, How do you navigate that?"
Article continues below advertisement
'Modern Family' stars Sarah Hyland, Ariel Winter, Sofia Vergara and Julie Bowen arrive at 21st Annual Screen Actors Guild Awards in Los Angeles, CA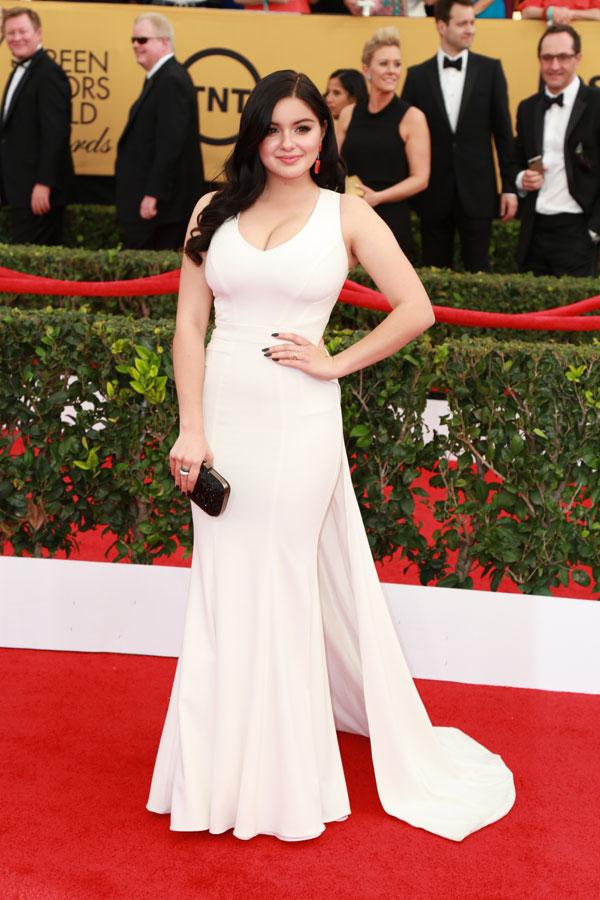 Winter said she was looking forward to dressing up for the Emmys in September. "It will be my first public appearance, but I don't know. I'm just excited to try on all the dresses!" she said. "Now I can wear all styles of dresses and all styles of things! I don't always have to pick the tightest, most formfitting dress I can find."
Article continues below advertisement
Victoria Beckham checks out of her hotel in NYC.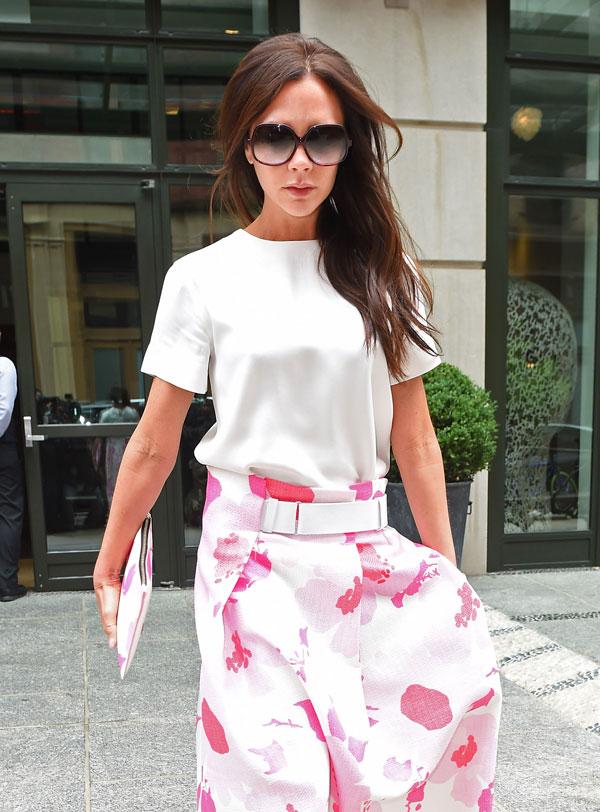 Victoria Beckham previously admitted that she had her implants removed. "I don't have them anymore," she told Allure magazine when looking at an old picture where she had large cleavage. "I think I may have purchased them."
Article continues below advertisement
Celebrities visit "Late Show With David Letterman" in NYC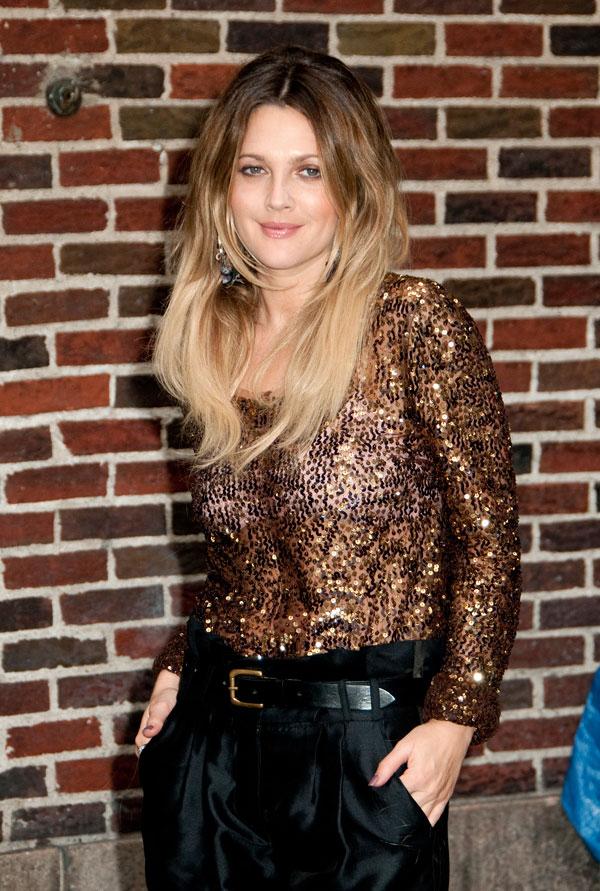 Drew Barrymore had her natural breasts reduced too."I really love my body and the way it is right now," she said after the surgery. "There's something very awkward about women and their breasts because men look at them so much. When they're huge, you become very self-conscious. Your back hurts. You find that whatever you wear, you look heavy in. It's uncomfortable."
Article continues below advertisement
EXCLUSIVE: **PREMIUM RATES APPLY**NO WEB UNTIL SUNDAY 1ST DECEMBER 2013 1.30PM PST**Heidi showed off her stunning figure in a bikini following her recent breast reduction surgery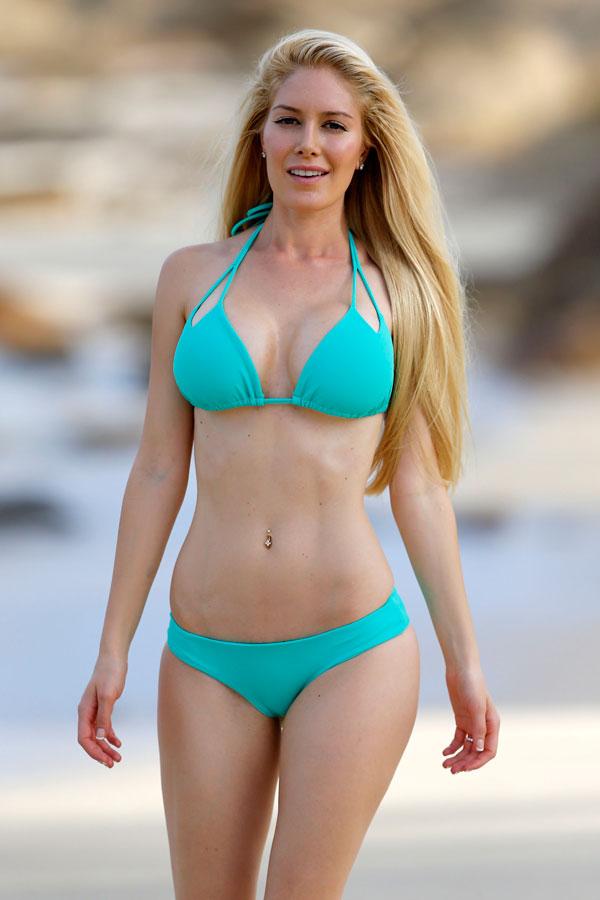 Heidi Montag had a shocking 10 surgeries in one day – initially getting size F breasts, but in 2013 she decided to have them reduced to a mere D cup. "They felt like bowling balls on my chest," she said at the time. "I felt inappropriate. Guys would stare at me really creepily and felt they had the right to because I had such big boobs."