Zach Wilson's Ex-Girlfriend Claims They Split After The Jets Quarterback SLEPT With His Mom's Best Friend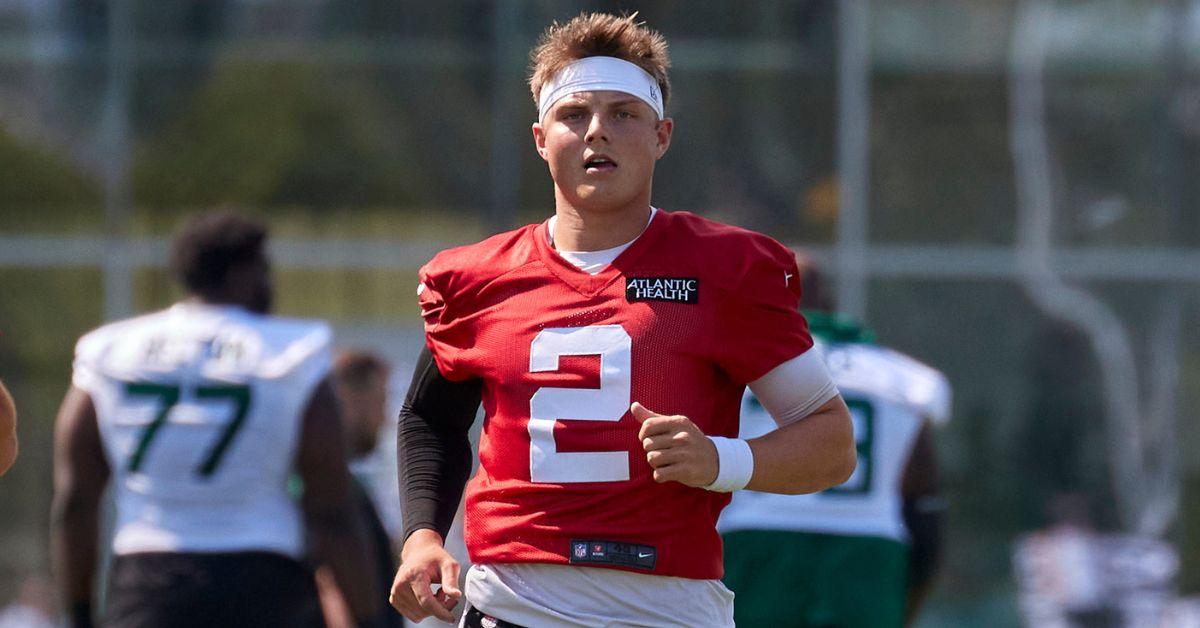 Zach Wilson's ex-girlfriend recently claimed that she and the Jets quarterback split up earlier this year after he slept with his mother's best friend, RadarOnline.com has learned.
Abbey Gile – Wilson's 22-year-old ex – made the shocking claim over the weekend after Dax Milne – Gile's new boyfriend and Wilson's former college roommate – posted a picture of himself and Giles at the beach on Saturday.
Article continues below advertisement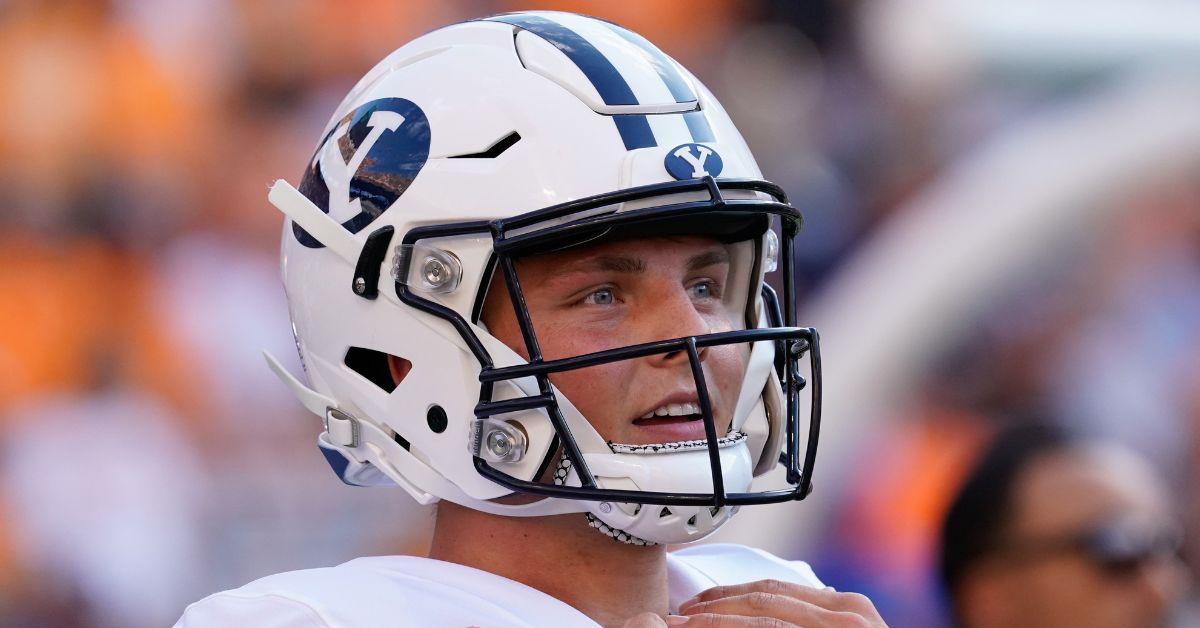 "Word on the street," Milne captioned the post along with two pics showing the couple hugging and holding hands as the sun set in the background.
While Milne has since disabled all comments on the post, one Insta user reportedly called Giles a "homie hopper" in the post's comments – a term used when someone splits from their boyfriend or girlfriend and immediately starts dating their ex's best friend.
"[Wilson] was sleeping with his mom's best friend…that's the real homie hopper," Giles shot back, indicating that was why she and the 22-year-old New York Jets quarterback split up in January.
"Lol, it's true," another user commented. "I know the best friend's mom and she freaked out about it for a while."
Article continues below advertisement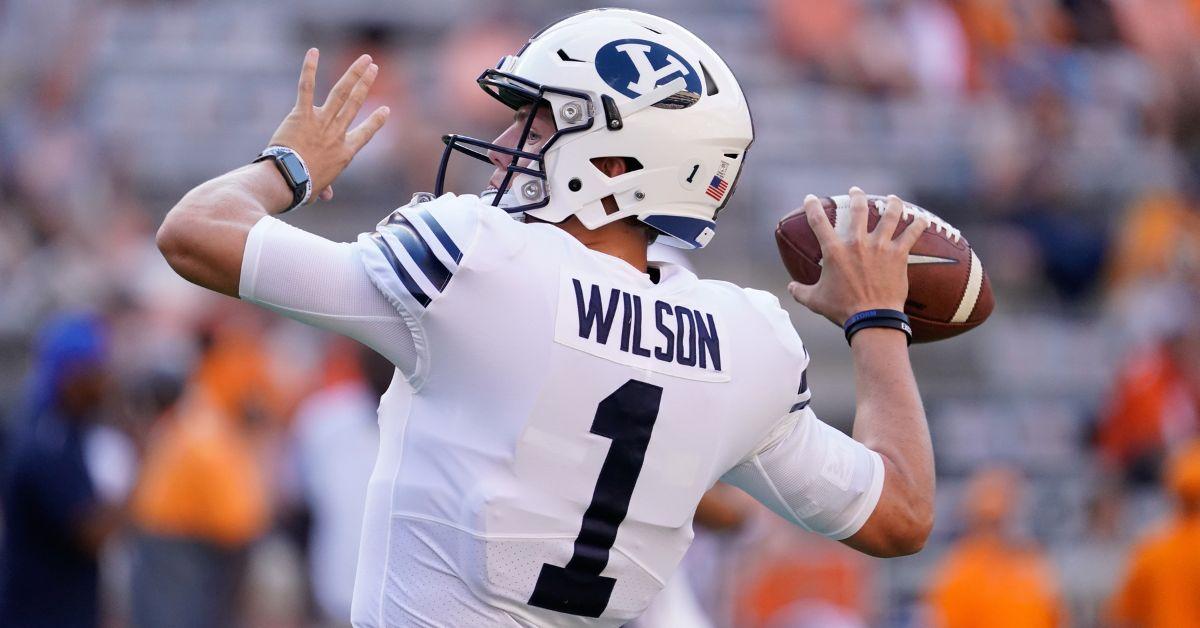 Making the allegation even more shocking is the fact that Wilson attended college at Brigham Young University, a college that's sponsored by the Mormon Church.
Wilson has been very vocal about his time at the university and how it "helped [him] strengthen [his] relationship with God."
"I consider myself a really spiritual person," he said during an interview in April 2021 shortly after being drafted by the Jets. "I feel like I have always had a good relationship with God in my life."
Joe McMahon, the Jets' assistant equipment manager, also chimed in to slam Giles and Milne's new relationship.
"Idk what's going to be the bigger joke this relationship or your NFL career," McMahon wrote.
Article continues below advertisement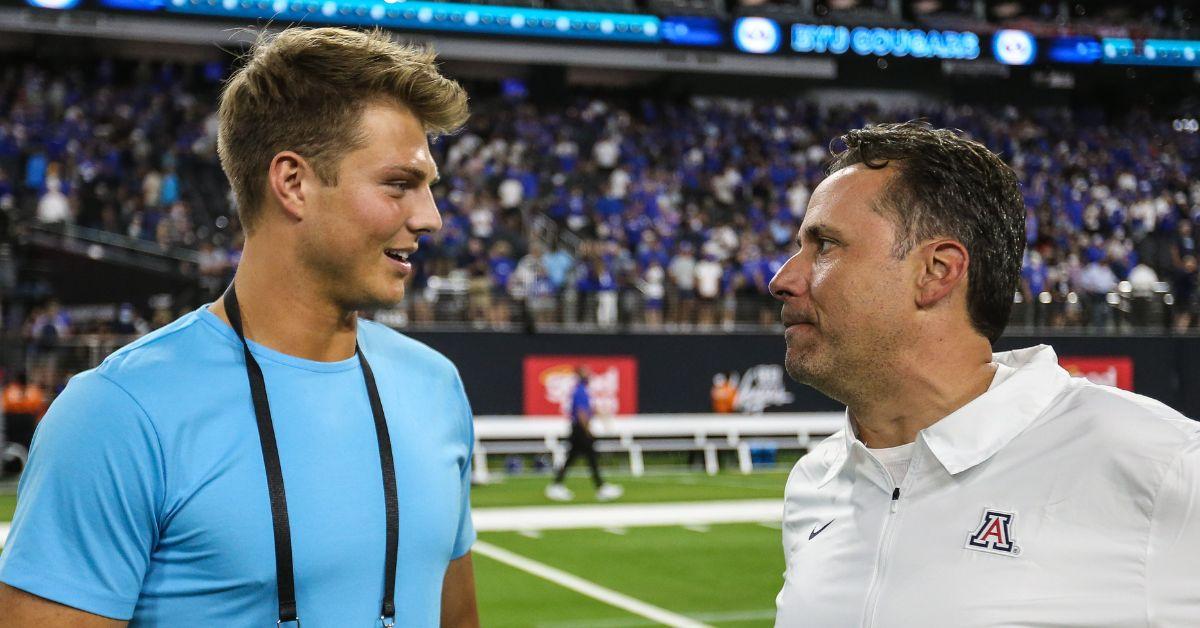 The recent allegation against Wilson also comes after the first-round pick quarterback had an abysmal debut season with the Jets – winning only three of the 13 games he appeared in and only throwing nine touchdowns in the process.
"I really do have a lot of confidence in myself," Wilson said last month, despite his poor performance during the season. "Obviously I think I can be one of the best, and I think if anybody doesn't say that then they're not a true competitor."