Woody Allen Looks Disgruntled In First Public Sighting Since Daughter Dylan Farrow Reignited Molestation Claims In Docuseries 'Allen v. Farrow'
Woody Allen has been spotted for the first time publicly since the damning docuseries, Allen v. Farrow, debuted on HBO Max.
Article continues below advertisement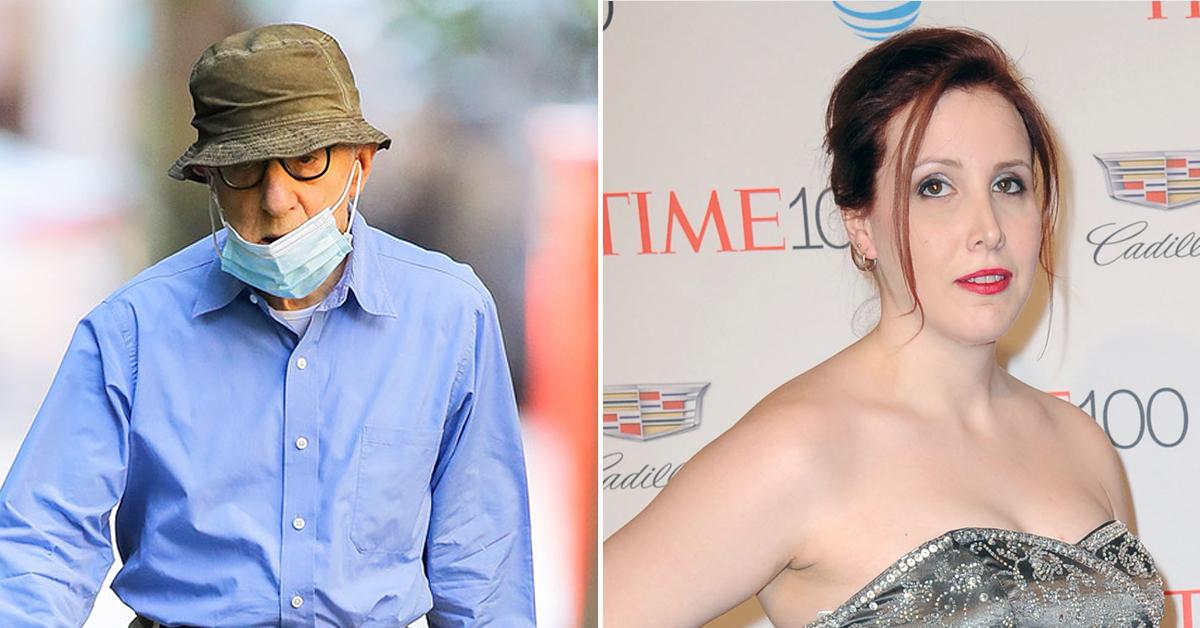 Taking a solo stroll in New York City on Sunday afternoon, the 85-year-old movie director appeared down and disgruntled, as he made his way through the Big Apple while wearing a long-sleeve blue button-down shirt, beige slacks, a dark brown belt, light brown dress shoes, an olive-green bucket hat on his head and a disposable face mask draped just below his nose and mouth.
Article continues below advertisement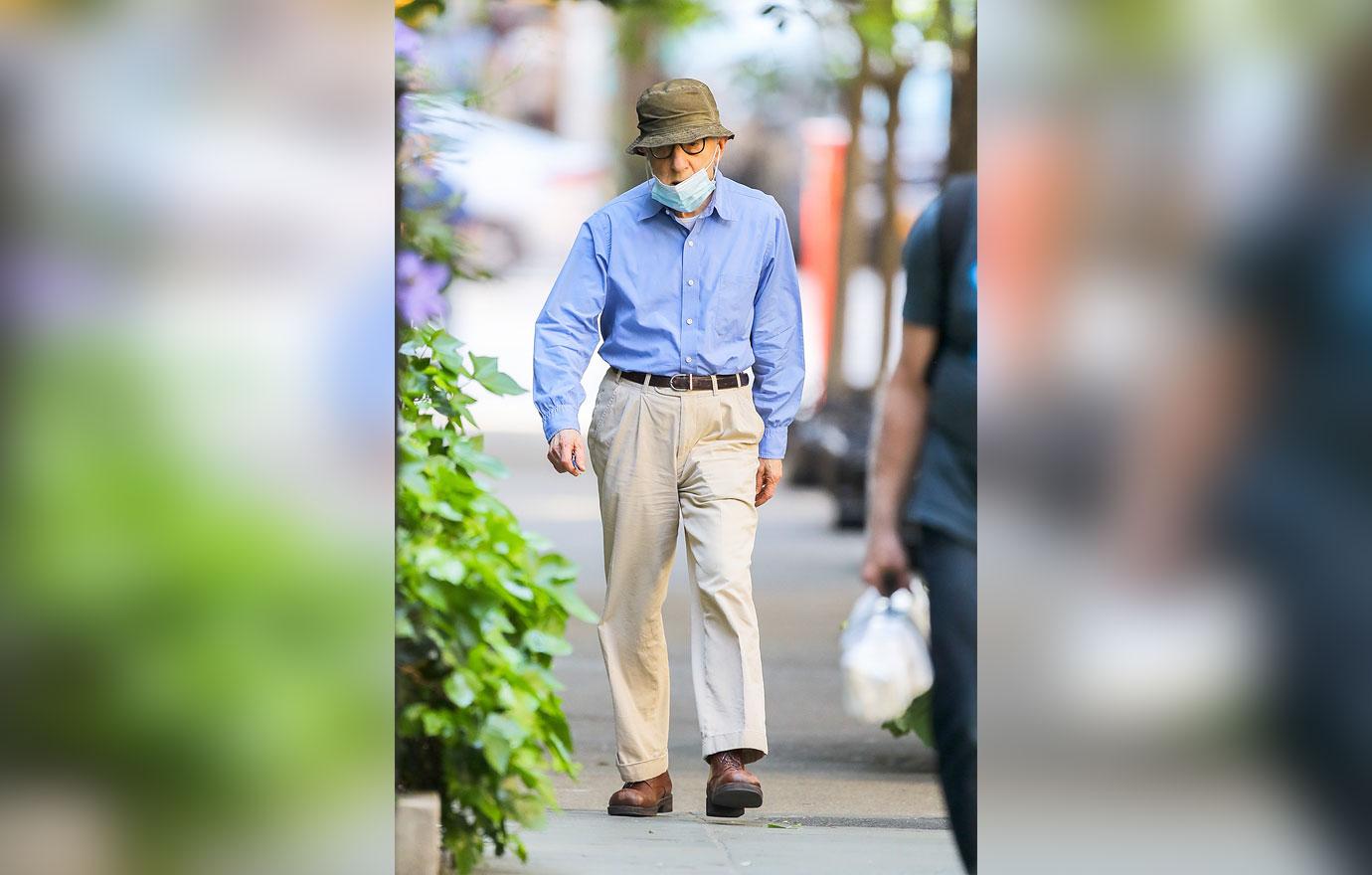 It's the first time the filmmaker has been seen out since Allen v. Farrow took the entertainment world and beyond by storm.
Article continues below advertisement
The four-part series – which ran from Feb. 21 to March 14 of this year – documented the allegations of sexual abuse against Allen, who is accused of having molested a then-7-year-old Dylan Farrow, the adoptive daughter of his longtime partner, Mia Farrow. He has long denied the accusations.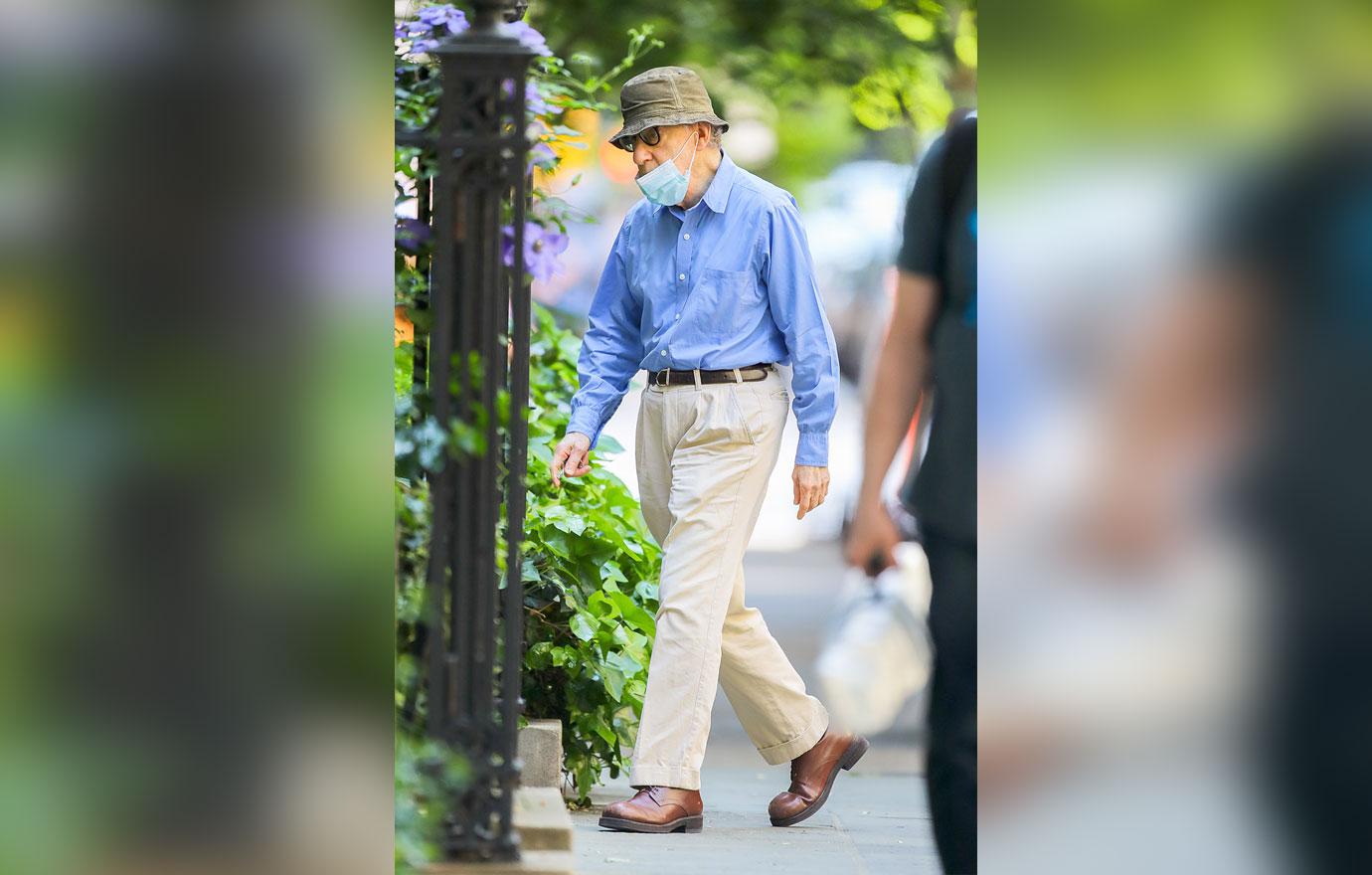 Article continues below advertisement
The documentary also covered the former couple's subsequent custody battle, as well as the shocking revelation of Allen's relationship with Farrow's other adoptive daughter, Soon-Yi Previn, who he married in 1997.
Allen has worked with darn-near everyone who's anyone in Hollywood, and while some have stood by his side, many have chosen to sever ties.
Article continues below advertisement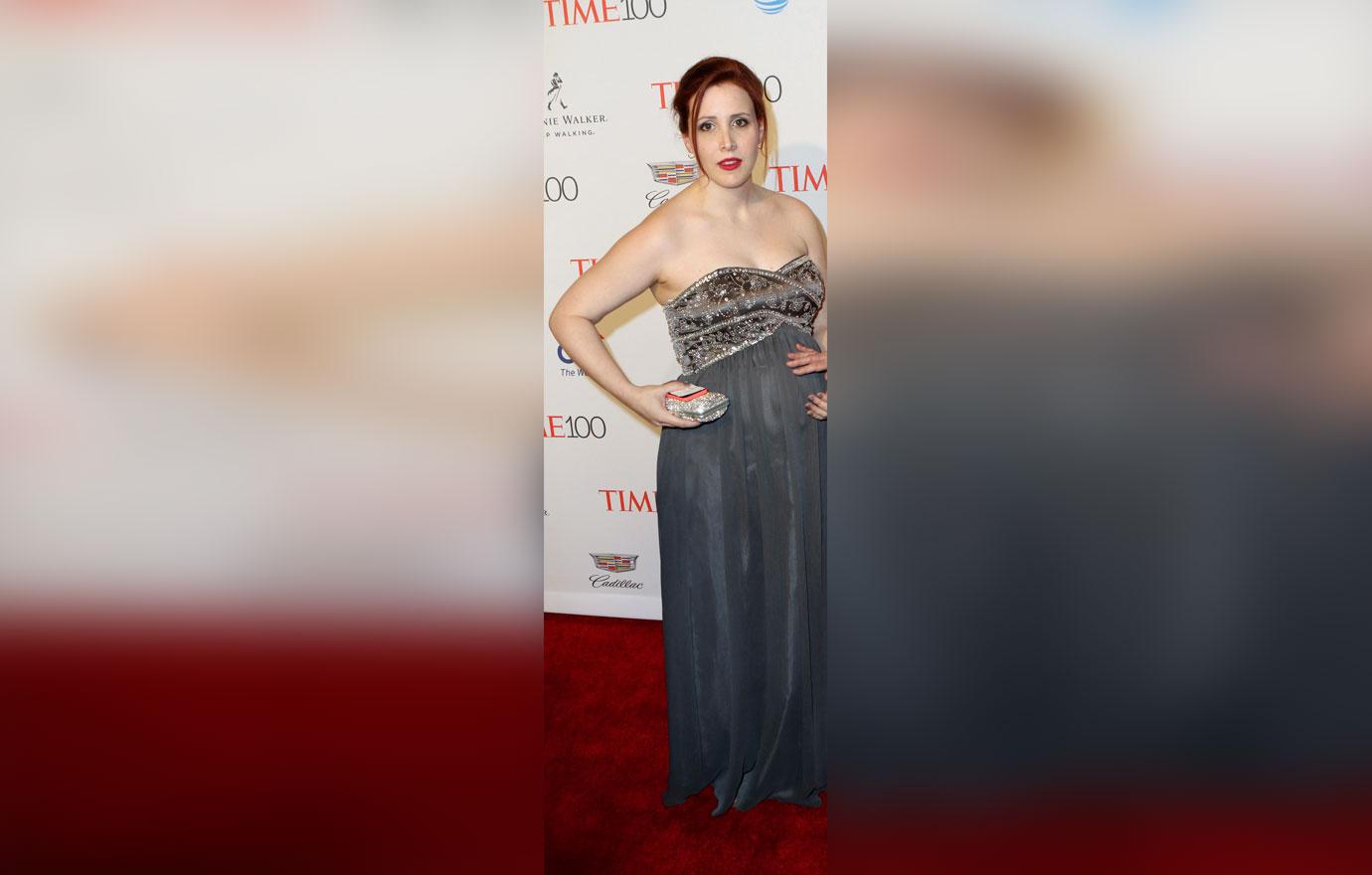 The latest of whom is Drew Barrymore, who last week said she regretted accepting a role in Woody's 1996 movie, Everyone Says I Love You.
Article continues below advertisement
In a candid sit-down with Dylan, Drew said she felt at the time that "there was no higher career calling card than to work with Woody Allen." But she gained a different perspective once she had kids.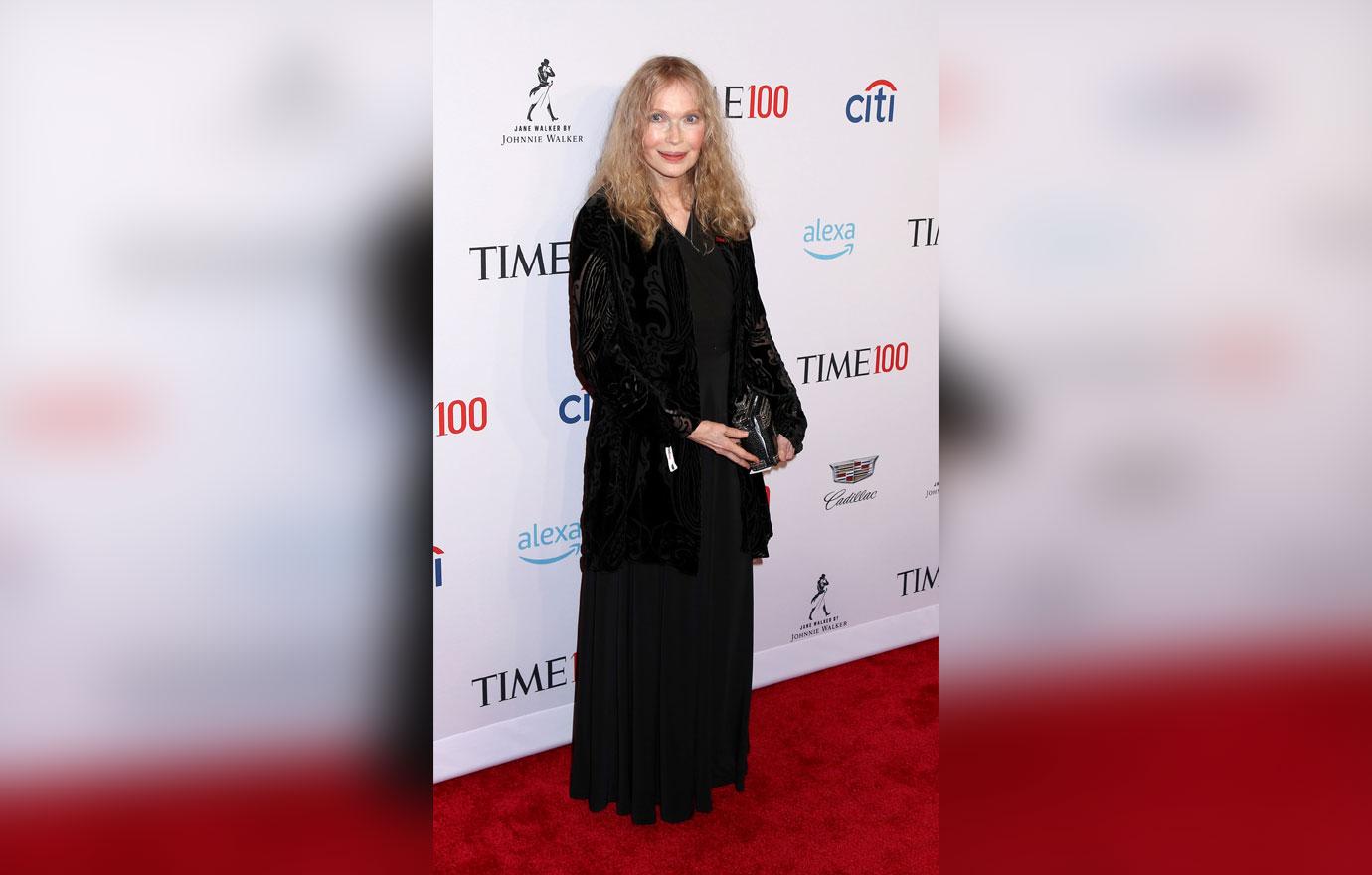 Article continues below advertisement
"I had children, and it changed me because I realized that I was one of the people who was basically gaslit into not looking at a narrative beyond what I was being told," explained Barrymore. "And I see what is happening in the industry now, and that is because of you making that brave choice. So thank you for that."
An emotional Dylan replied, "Thank you. Hearing what you just said, I am trying not to cry right now."
Article continues below advertisement
"It is just so meaningful because it's easy for me to say, 'Of course you shouldn't work with him – he's a jerk, he's a monster,'" Farrow went on, "but I just find it incredibly brave and incredibly generous that you would say to me that my story and what I went through was important enough to you to reconsider that."
Article continues below advertisement
Some critics blasted the series as being one-sided, as many believe Mia has been on a decades-long crusade to destroy Woody ever since his affair with Soon-Yi.
But Barrymore made sure to note during her interview with Dylan that the Farrow family "did not produce" the film.
"No, they came to us," confirmed Dylan. "They went to everyone, and that was important, even just to me to know that a level of journalistic integrity that was there."