Woman Allegedly Confronted Couple In NYC Dog Park And Told Them To 'Stay In Their Hood'
A pet owner at a Brooklyn dog park is claiming a woman threatened to call the police on him and his fiancée because she mistook their pooch for another pup who was barking uncontrollably. The woman in question also allegedly told the couple to "stay in their hood."
Article continues below advertisement
According to The Post, Frederick Joseph and his fiancée were leaving an event in McCarren Park in Williamsburg, Brooklyn, on Saturday when the incident occurred. Joseph recorded the incident, then took to Twitter to explain what exactly happened.
"At the dog park in Brooklyn with my fiancée and this white woman was threatening to call police and told us to 'stay in our hood' because she had our dog confused with another dog who had been barking loudly," Joseph wrote on social media along with the video of the incident. "So, I started recording and she tried to slap the phone out my hand."
Article continues below advertisement
While everything said in the video is not entirely clear, much of the exchange between Joseph and the woman can be heard.
"You just left the dog park to tell us to stay in our hood?" Joseph is heard replying after the woman's comment.
Article continues below advertisement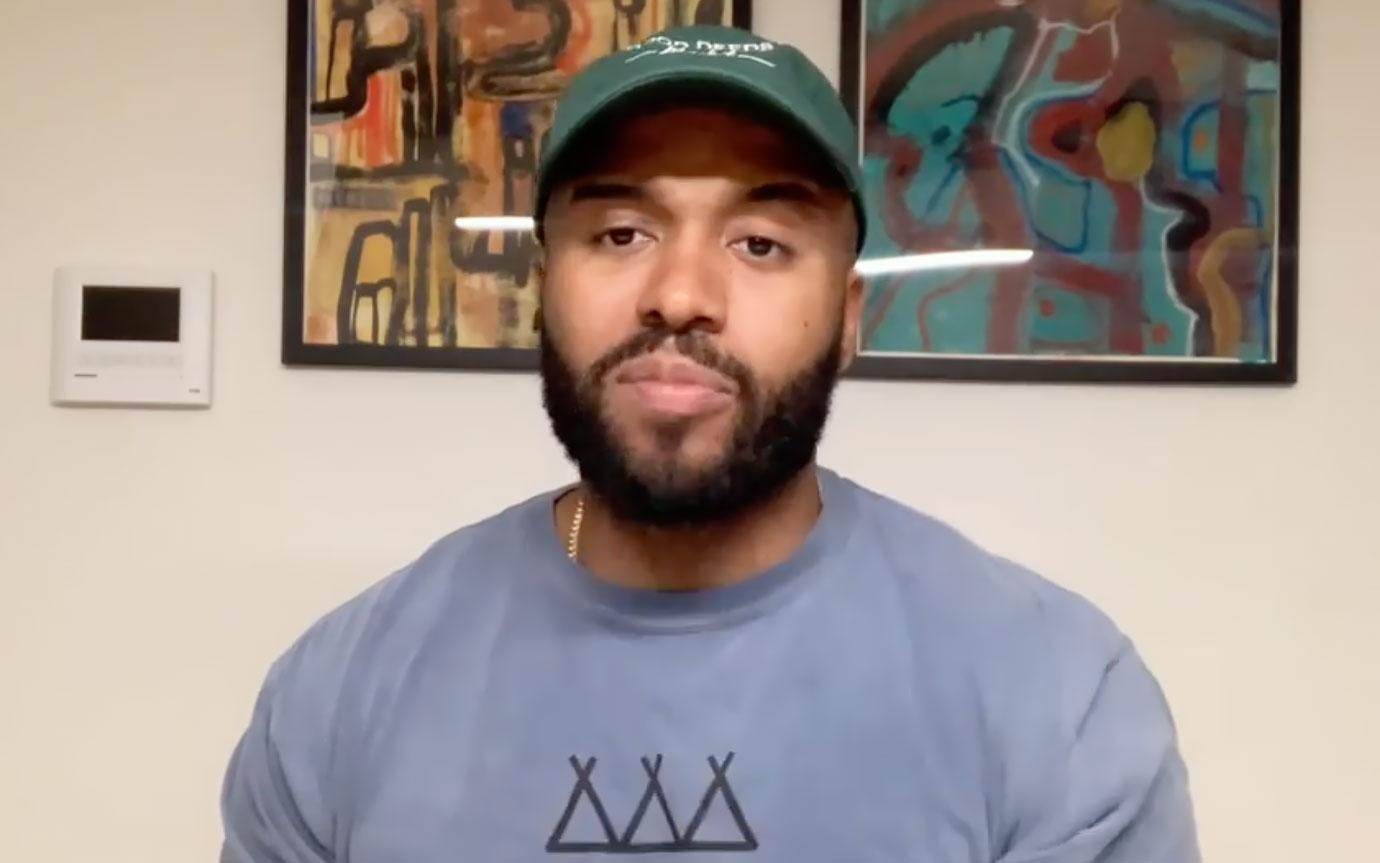 "Oh my God, did you just say that to me? S--t," the woman says with her hands up to her chest.
Article continues below advertisement
At this point, Joseph asks a nearby man if he witnessed the incident unfolding: "I'm sorry, you were right here and watched this whole thing. Did she not just stand here and tell us to stay in our hood?"
"She did," the man answers.
Article continues below advertisement
Since the incident, Joseph's video has garnered more than 500,000 views, and people responding to the social media post have not been shy about calling out the woman.
"What's chilling about this is you can see the exact second where she makes the decision to start lying and pretending she is being attacked. She clutches her chest and says, 'Oh my god did you just say that to me?' The violence of this and how easily she went there is terrifying," one person posted in response.
Article continues below advertisement
Although it has not yet been confirmed, people responding claim they have found the woman in question – who has allegedly been identified as Emma Sarley – and informed Joseph, who then found her place of work and spoke to her boss.
"Spoke with @DerekjAndersen briefly, hoping that @BevyHQ leans into accountability and finding ways to make change in light of their employee's racist behavior. Waiting for an update," Joseph tweeted Sunday afternoon.
Article continues below advertisement
"Spoke with @FredTJoseph about his and his fiancé's [sic] horrific experience from last night," the woman's boss responded not long after. "So sorry to them for what has happened. No one should treat people the way we witnessed. This is extremely troubling. I will update you shortly."
According to a post on Twitter Sunday night by Joseph, the woman was allegedly fired from her job for the incident at the dog park Saturday. "I've been told that @DerekjAndersen and @bevyhq have let go of Emma Sarley, as her racism against me and fiancé [sic] doesn't align with their values. I hope this is a lesson in accountability and consequences for Emma and others."
Article continues below advertisement
The NYPD would not say whether a report was filed, but they did confirm they were looking into the incident.