Shocking Video Captures Moments Before Frantic Woman Jumped Off Carnival Cruise Ship Screaming 'Alicia,' Presumed Dead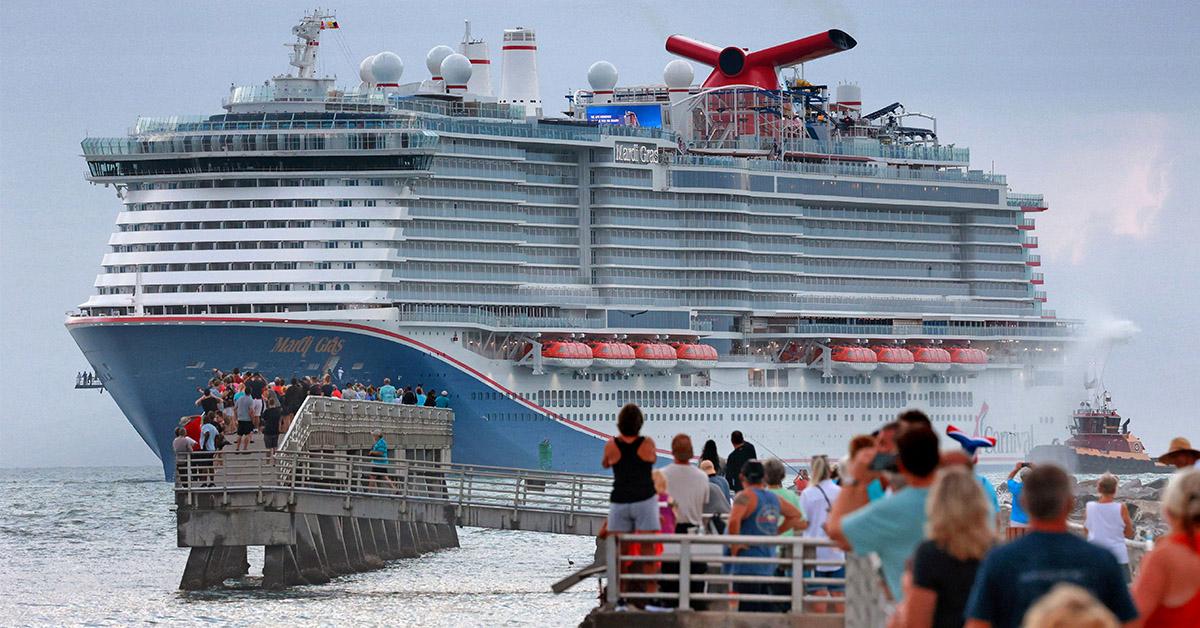 The woman who made headlines for breaking free from cruise ship security guards aboard the Carnival Valor and jumping into the ocean has been presumed dead following a 14-hour search by the United States Coast Guard.
While the circumstances surrounding the bizarre tragedy are still being investigated, a new video captured by passengers aboard the ship shows the moments that led up to the woman's seemingly fatal leap.
Article continues below advertisement
The 32-year-old passenger was traveling with her husband on the five-day cruise to Mexico that departed New Orleans, Louisiana, on Saturday.
On Wednesday afternoon, security responded to some sort of hot tub incident on the pool deck that involved the woman.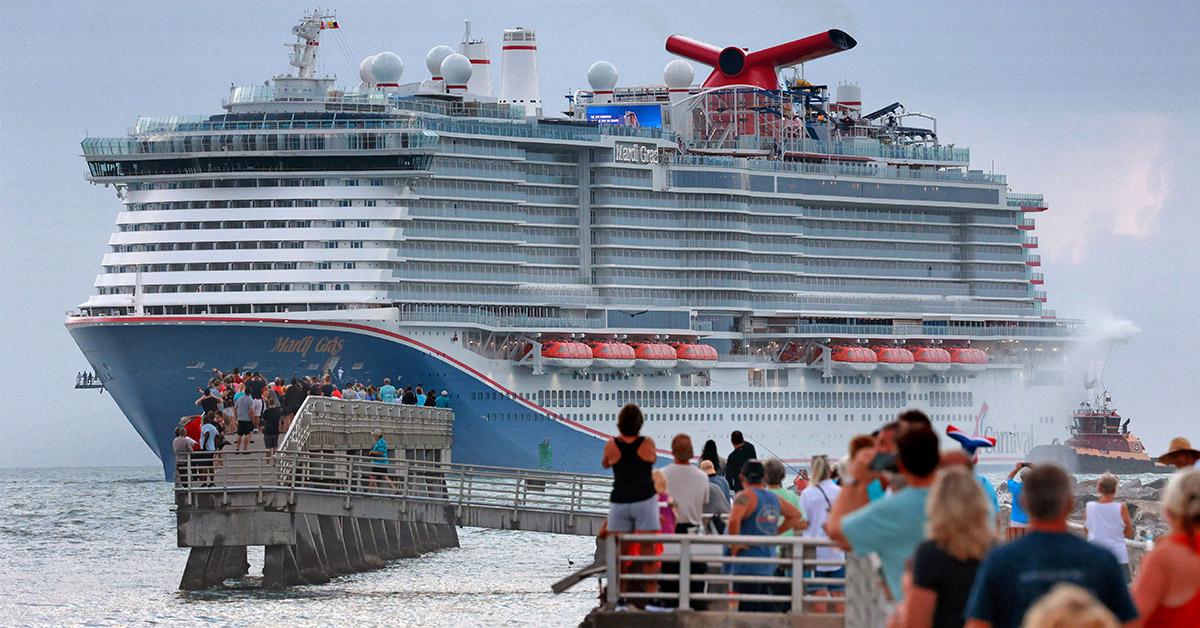 Article continues below advertisement
The footage shows three security guards holding the frantic woman's arms behind her back. She was not handcuffed, despite prior claims from passengers.
She can be heard screaming out the name, "Alicia," as the guards assist her up a flight of stairs and off of the pool deck. At this time, it is unclear who Alicia is.
Shortly after being escorted off the deck, the woman broke free from the guards and leapt off the 10th floor of the 11-deck ship, straight into the Gulf of Mexico.
Though her jump was not shown in the video, passengers claim they saw her hit the side of the boat before falling into the water "face first."
Article continues below advertisement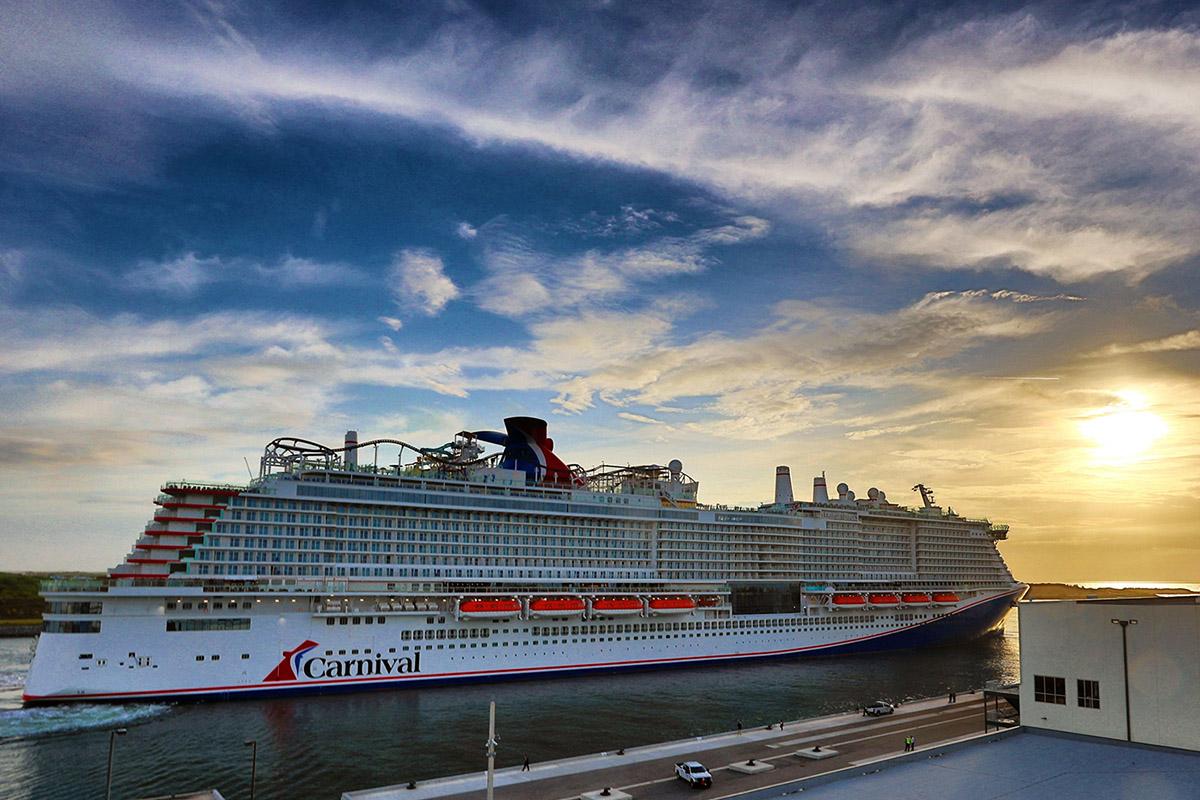 Horrified onlookers flocked to the edge of the ship as crew members tossed life preservers into the water to mark her location. Passengers claim she disappeared soon after.
"Security tried to calm her down, and she was belligerent toward them," one eyewitness told Nola.com. "They had to restrain her because she was combative. She broke loose and flipped herself over the side."
Another eyewitness claims the woman's head smacked a lifeboat as she plummeted into the water, alleging they "saw blood when [the woman] hit the water and jerking motions." The passenger said it "looked like a seizure."
Article continues below advertisement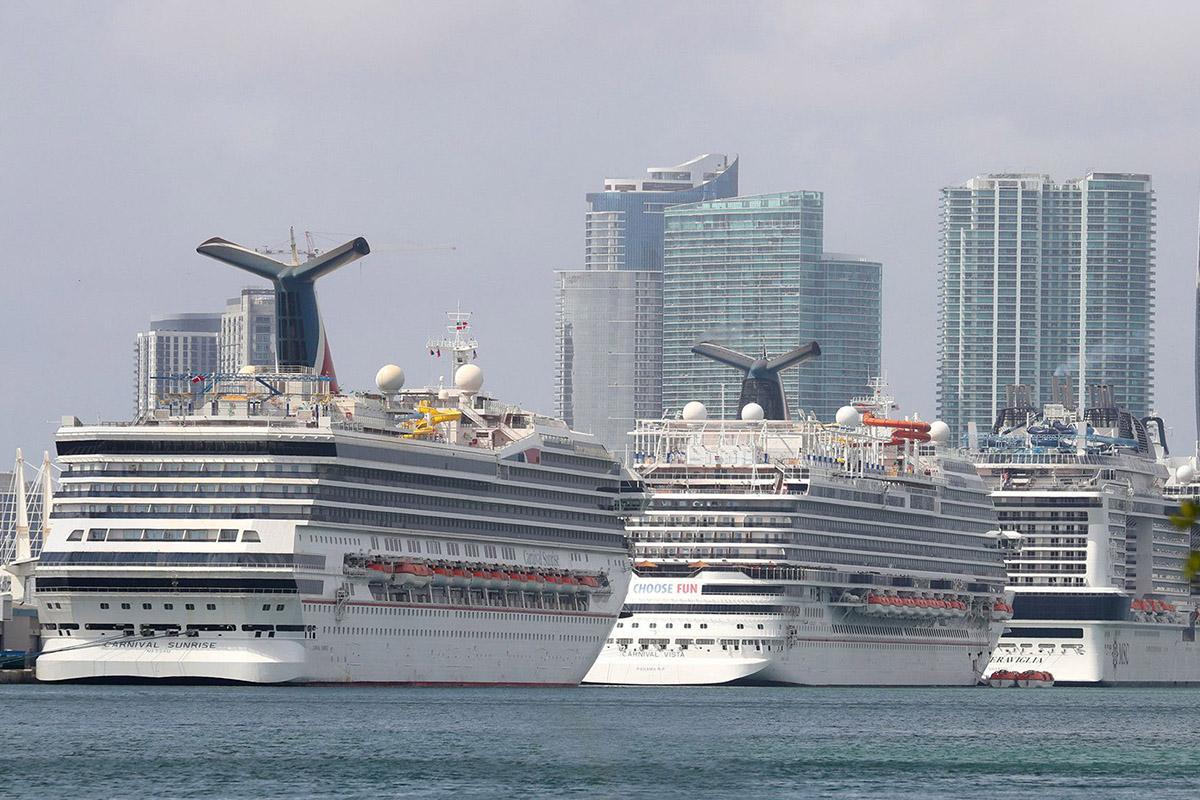 The ship circled for hours before the Coast Guard took over. Assisted by its aircrew, the Coast Guard searched about 2,514 square miles for 14 hours before stopping its search on Thursday evening.
"The decision to suspend a search-and-rescue case is never one we come to lightly," said Chief Warrant Officer Tricia Eldredge, Command Duty Officer at Sector New Orleans. "We offer our deepest sympathies to the family during this difficult time."
Carnival's CARE team is reportedly providing support to the guest's husband and her family.