'The View' Host Whoopi Goldberg Disgusted With Jeffrey Toobin For Returning To CNN After His Zoom Masturbation Incident
The women of The View discussed Jeffrey Toobin's controversial return to CNN following last year's Zoom masturbation incident, and it seems like no one was as disgusted as moderator Whoopi Goldberg.
Interviewed by CNN anchor Alisyn Camerota, Toobin made his televised homecoming as the network's chief legal analyst this past Thursday, seven months after being fired from The New Yorker and placed on leave by CNN for being caught masturbating during a Zoom meeting with colleagues.
Article continues below advertisement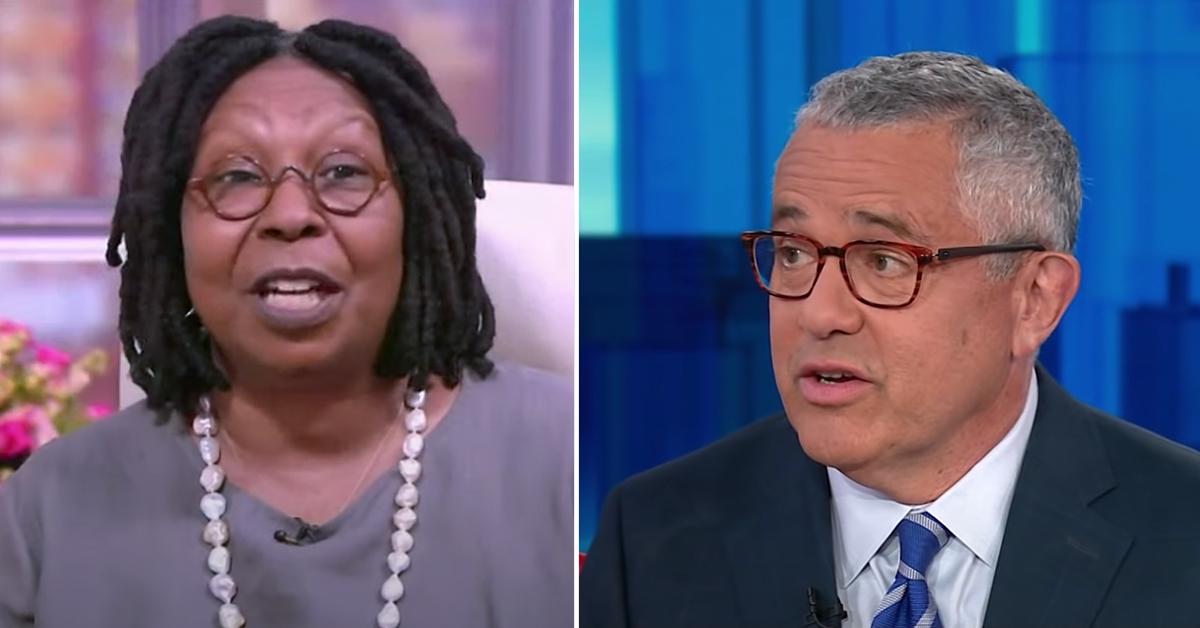 "I don't wanna be on a call where someone forgets that they're on the call and doesn't turn their camera off. I don't wanna see it. I don't know what you're doing. You wanna [censored]? Go someplace else, you know?" Goldberg told her co-hosts.
"Think of the people who have to see it, you know?" she added with an uncomfortable chuckle. "Think about that. All of us should be very aware now [that] if our hands are wandering in a direction they shouldn't be, we should always check the camera, especially if we're on a Zoom call."
Article continues below advertisement
During last week's cringe-worthy sit-down, Camerota very matter-of-factly recapped the incident and what transpired after. Toobin appeared unbothered by his female colleague's mortifying presentation of facts, describing himself as a "flawed human being who makes mistakes" whose conduct was "deeply moronic and indefensible."
His explanation – though admittedly not an excuse – was that he "didn't think other people could see me."
Article continues below advertisement
Toobin apologized to his wife and family, to the people who were on the call that day, to his colleagues, and "to the people who read my work and who watched me on CNN who thought I was a better person than this."
He told Camerota he had spent his "miserable months" off the air "trying to be a better person;" he mentioned attending "therapy," doing public service like working at a food bank, and writing a book about the Oklahoma City bombing.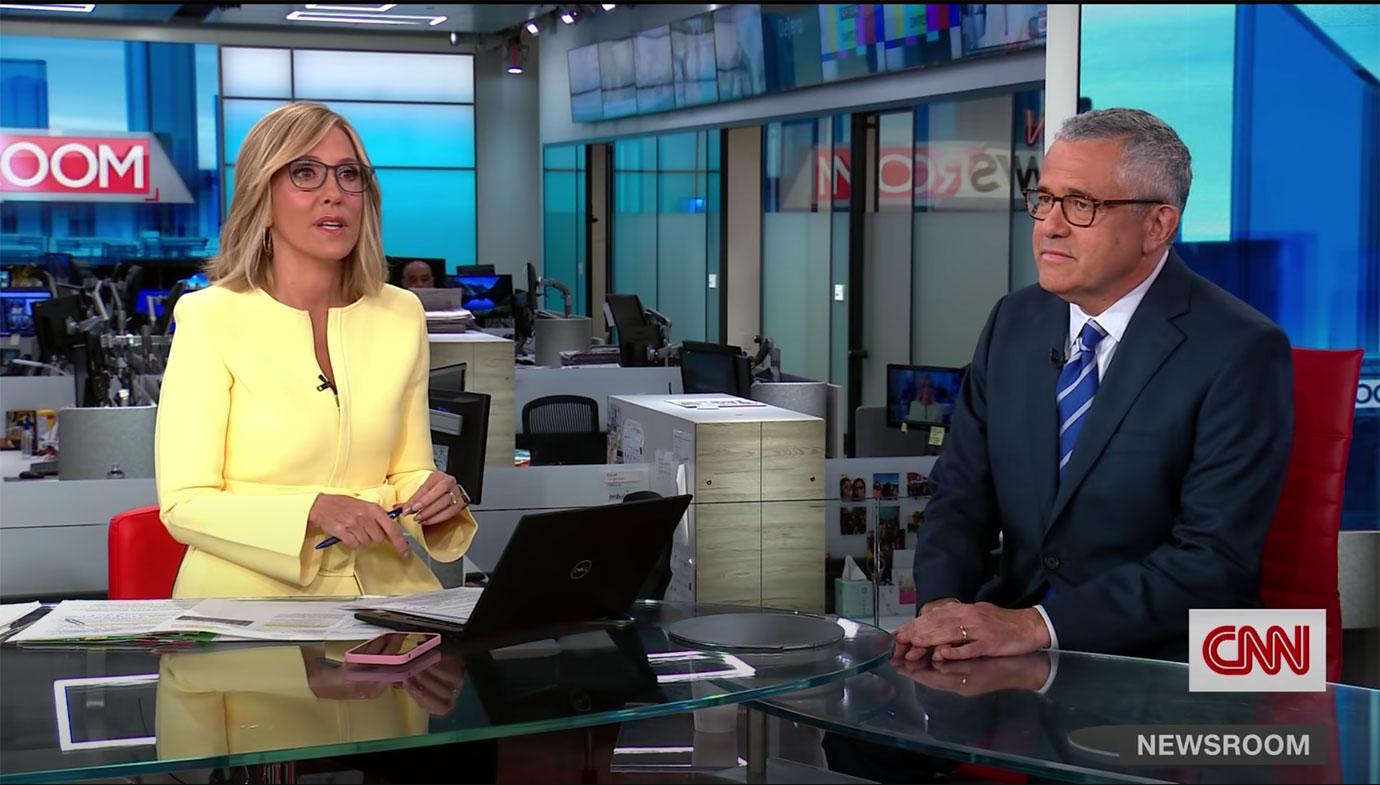 Article continues below advertisement
The View's Ana Navarro – a frequent CNN contributor – told Goldberg the ordeal would've prevented her from ever showing her face on TV again, then put the responsibility on the viewers to speak up if they were outraged.
"I'm not surprised he's back on the air, but I will tell you, when I saw that interview, [I thought], 'Oh god, how embarrassing, how humiliating,'" she explained. "I kept thinking to myself, 'If I had to go on live TV and explain to the nation why I masturbated on a Zoom call, I think I'd rather go sell avocados under I-95 than get my job back on TV.'"
She went on to say that Toobin "was not sexually harassing anybody" with his "accidental exposure" and pointed out that the incident took place on a Zoom call with colleagues of The New Yorker, not CNN.
"If viewers don't like it, they should make their voices known," she argued. "I think his bigger problem is frankly with himself, his family, his wife, than it is with his CNN colleagues. It's not something that was done to us, it was something stupid, kinky, freaky that he did, but it wasn't something he was trying to do to us, his CNN colleagues."
Article continues below advertisement
For her part, Joy Behar took issue with the fact that the network made him explain himself opposite a female coworker, adding that a woman in his position would not get the same redemption.
"With all the men in CNN's payroll, they had to give it to poor Alisyn Camerota? She didn't deserve that. It was embarrassing and uncomfortable and manipulative," she said, before turning her sights to the man of the hour.
However, like Navarro, she didn't think it was a malicious act.
"He said he wants to be a better person. He's working at a food bank. I don't see the correlation between needing to engage Mr. Happy and being a bad person," she said. "That would be everybody in the world, practically, would be a bad person for doing what he was doing at home, alone, in their house."
"He didn't know the thing was running, of course. We forgive him for that," she went on. "I'm not judging the guy, it just goes to show how boring these Zoom meetings are, that he couldn't even wait between meetings to get himself involved with himself."
Article continues below advertisement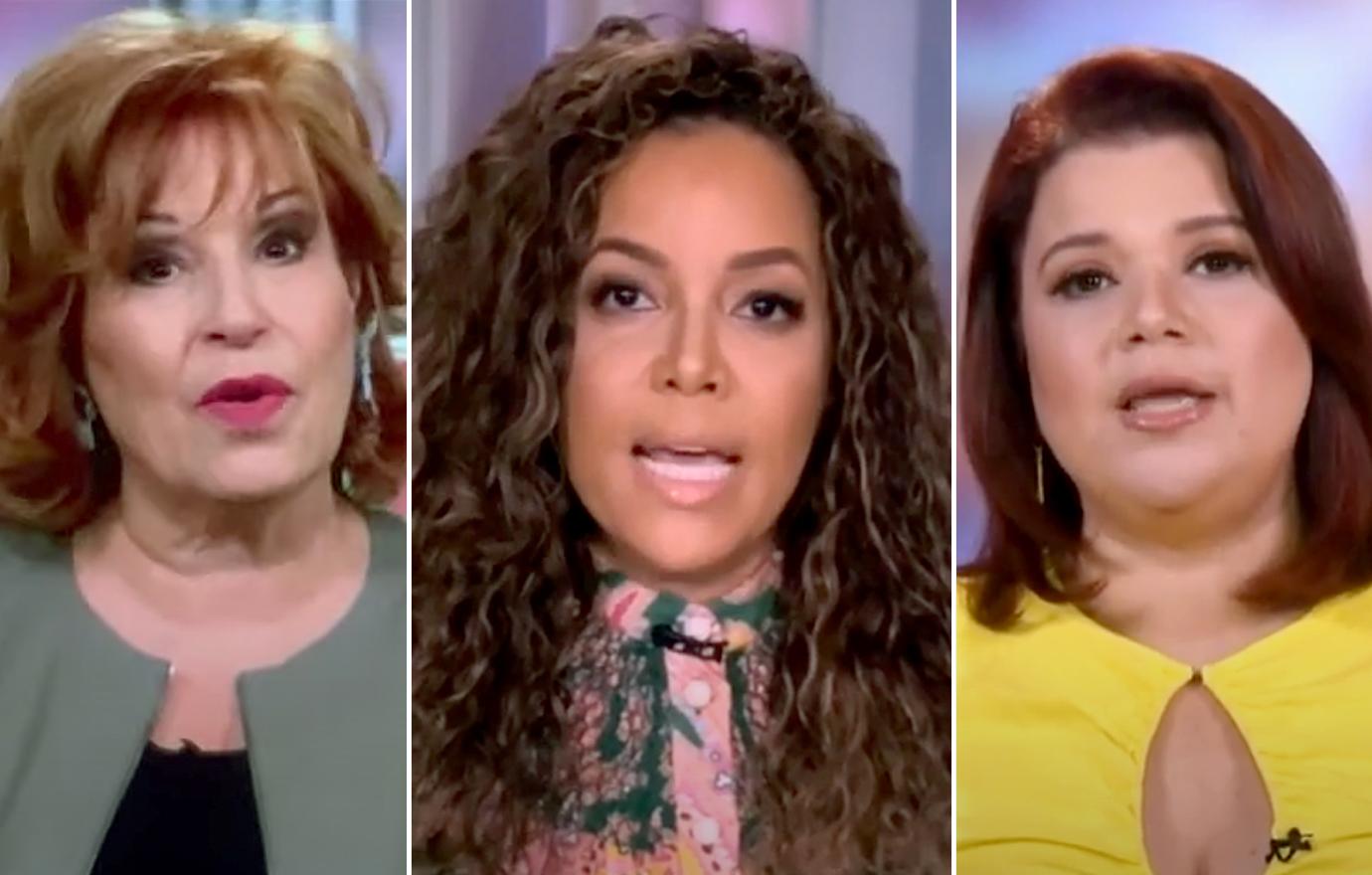 Behar teed up the debate of who we, as a society, forgive vs. who we cancel for Sunny Hostin to take over.
"We talk so much about cancel culture, what I like to call accountability culture," Hostin began. "The line seems to be constantly shifting depending on the person involved. I don't know where the line is at this point. CNN decided not to cancel Jeffrey Toobin. And now some people are up in arms, and some people quite frankly missed his legal commentary."
Article continues below advertisement
Navarro then called out the "people on the right" and Trump supporters who have trashed CNN for welcoming Toobin back, saying anyone who has been "supporting a president who we all heard boast about sexual assault on tape and on video" has "no moral standing to get get faux outraged over Jeffrey Toobin doing what he did."
As for Meghan McCain – who was absent from today's show – she expressed her anger over the situation on Twitter, writing, "This is garbage. Why does the media protect these old white male dinosaurs in this industry? No woman on PLANET EARTH would be welcomed back on network tv after being caught masturbating in front of her colleagues. What does working at a food bank have to do with this?"