Whoopi Goldberg Returns To 'The View' With A Walker After Week-Long Hiatus
Whoopi Goldberg returned to The View Tuesday following a week-long hiatus due to health concerns that require her to use a walker to get around.
Article continues below advertisement
Although she appeared in relatively good spirits, the 65-year-old talk show moderator explained that her absence was a result of sciatica, a painful condition that is usually the result of a herniated disk or bone spur in the spine pressing on the sciatic nerve, which runs down one or both legs from the lower back.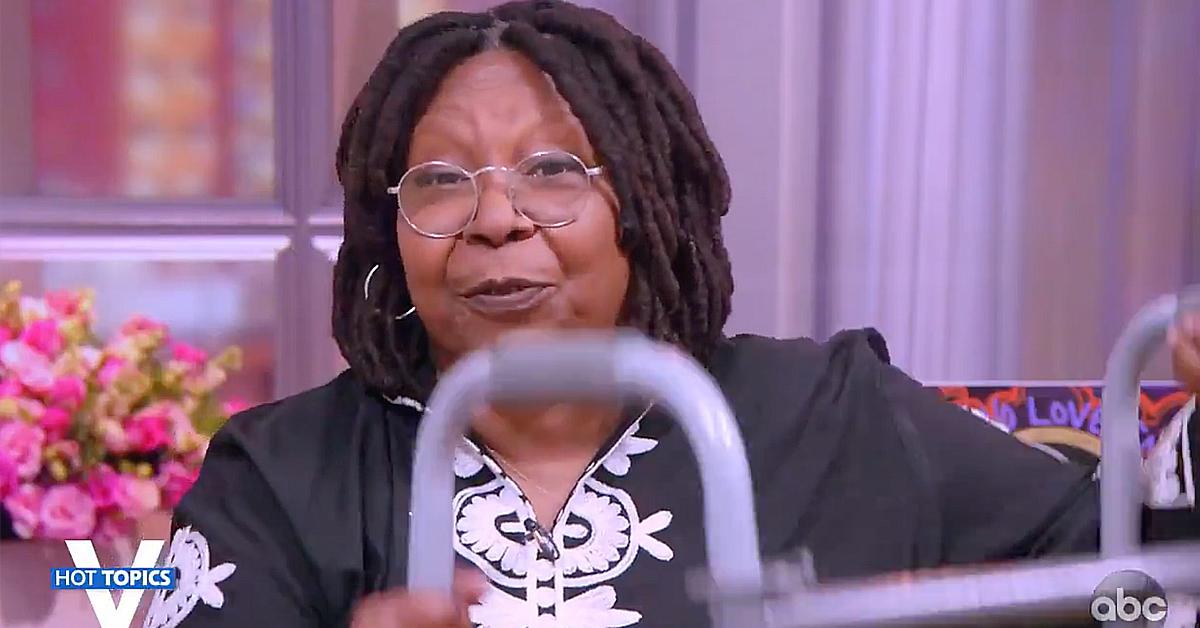 Article continues below advertisement
"Well, hello! And welcome to The View. Yes, it's me. I'm back," she told the viewers. "I am back. I was out because I was dealing with something called sciatica, which is basically a bulging disc in your back, and it impacts the sciatic nerve, which sends pain down your leg. I'm telling you, it's like a bad boyfriend. It's like a bad boyfriend who came back to mess with me."
"And so there I was, trying to move my leg – impossible to do. And it was really horrible," she continued. "But I'm glad to be here."
Article continues below advertisement
Holding up her walker to show the camera, Whoopi admitted that the course of treatment caught her off guard.
"I have a walker, which kind of freaked me out," she said. "I didn't know that I needed it. And you know what? That first step with the walker – this is my new best friend. I am just gliding along. So, that's what happened to me. And you know, I'm told that it comes out of nowhere."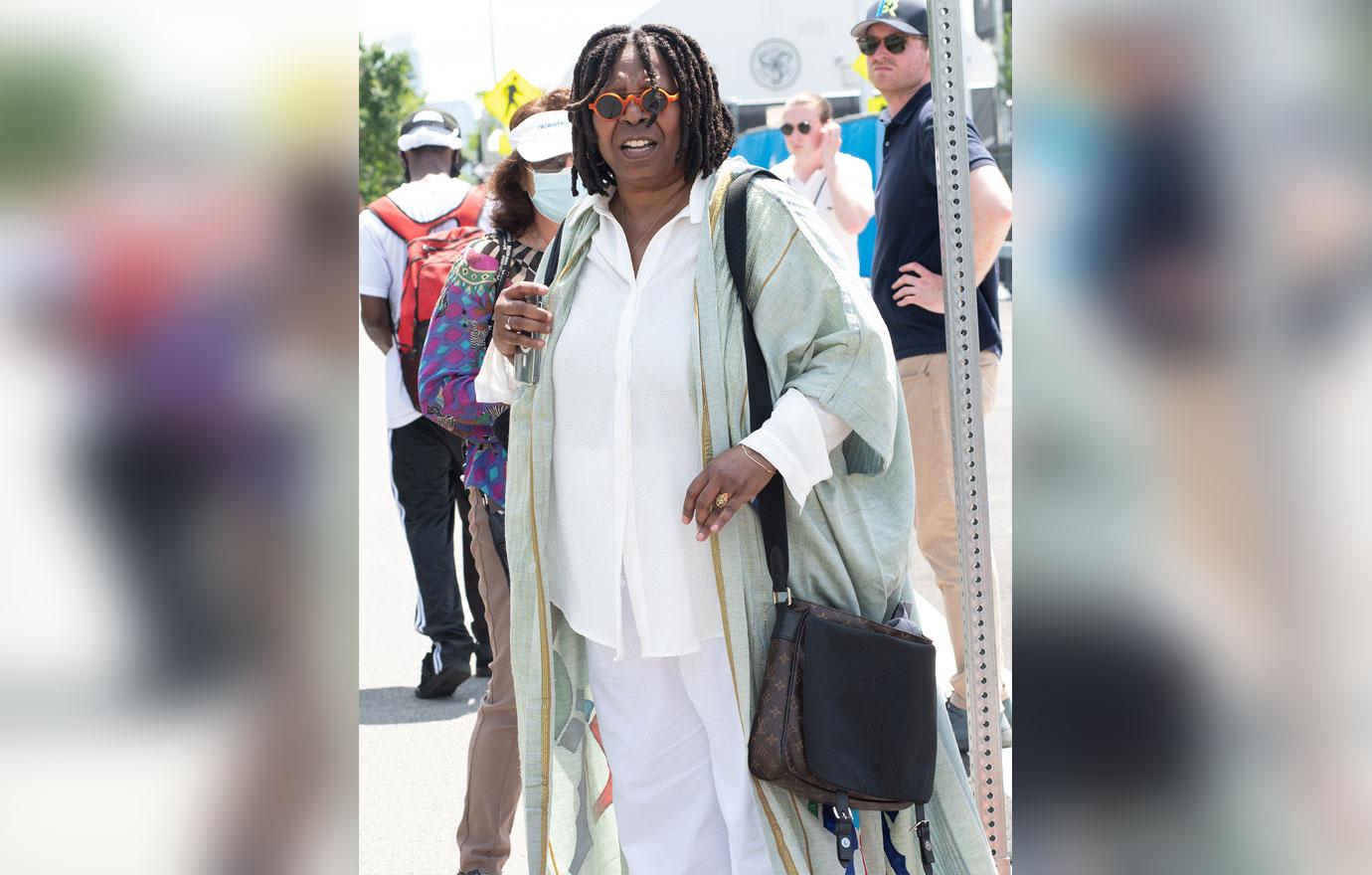 Article continues below advertisement
She asked her co-hosts if any of them had experienced a similar situation, prompting Joy Behar to physically raise her hand.
"I have, of course," revealed the 78-year-old. "But I got it when I was actually younger. It's very stress-related, and I think that stretching the leg helps a lot. But it is something that comes from stress." Joy urged her colleague to "be careful" but did note that Whoopi looked "great" and "rested."
"Well, what can you do? I'm laying in a hospital room!" she replied with a laugh. "I've turned into this little old Black lady. It's really strange."
Goldberg is now back at her home, where she's been filming the show since last March.