Vito Glazers Engaged To Social Media Star Torry Hermann: 'She Said Yes!'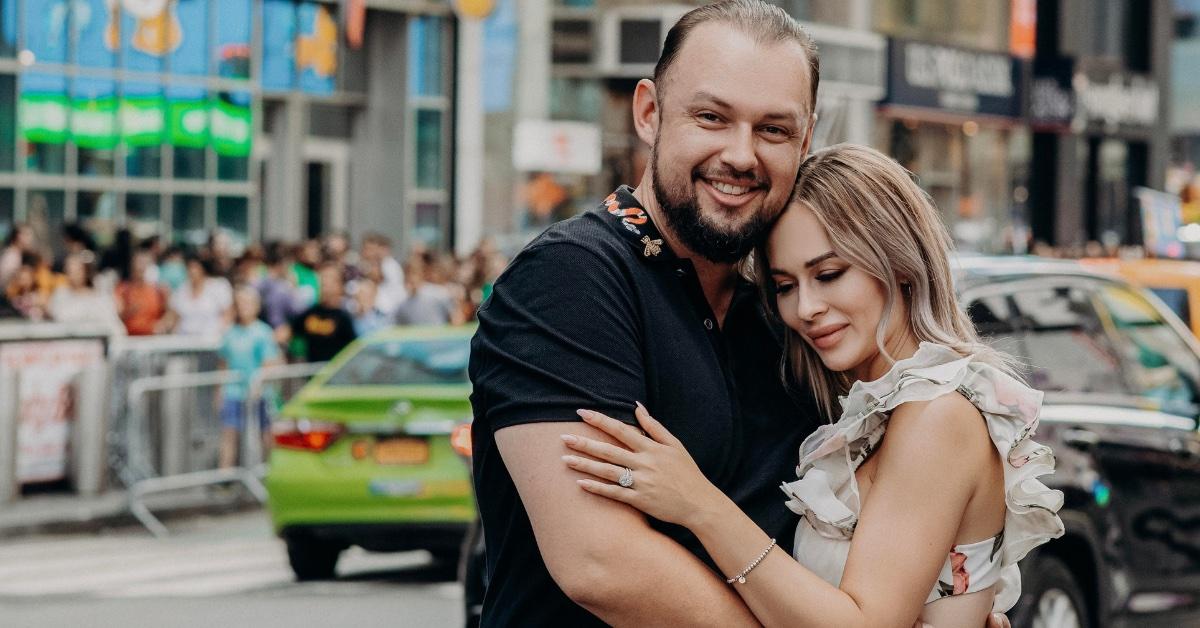 Television's "Mystery Millionaire" is finally headed to the altar.
Vito Glazers, who is 37, and his partner of 6 months, 29-year-old Torry Hermann are engaged — after proposing in the middle of Times Square on August 10th, 2022.
Article continues below advertisement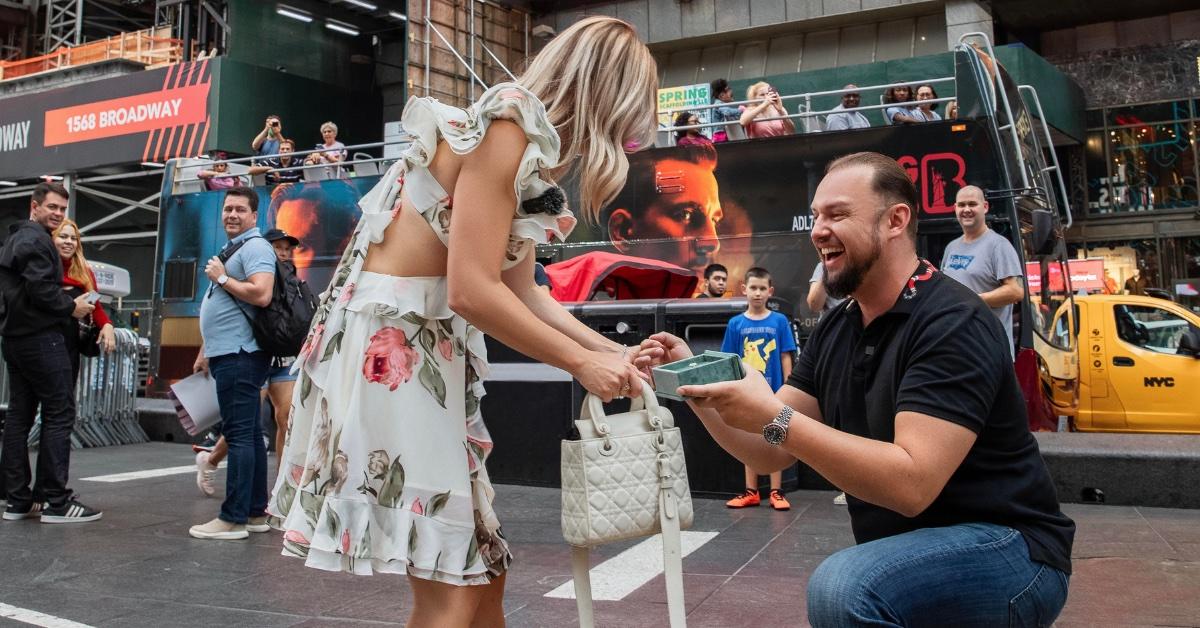 Glazers is an American media entrepreneur, producer, author, actor and international television personality most known for appearances on WE TV, Bravo and Netflix reality shows. He is also the CEO of Glazers Media in West Hollywood, California which produces news, content and public relations stunts.
On August 10th, 2022, he took a page from his own book and got down on one knee in front of a billboard in the middle of Times square to present a 4 Karat engagement ring from Ring Premier to Hermann.
"A lot of women look up to Torry and I wanted to make sure she got the proposal and the ring she deserved. I am so grateful to Ring Premier for helping bring her dream ring to life, and to my media partners for helping me pull off the surprise!"
Article continues below advertisement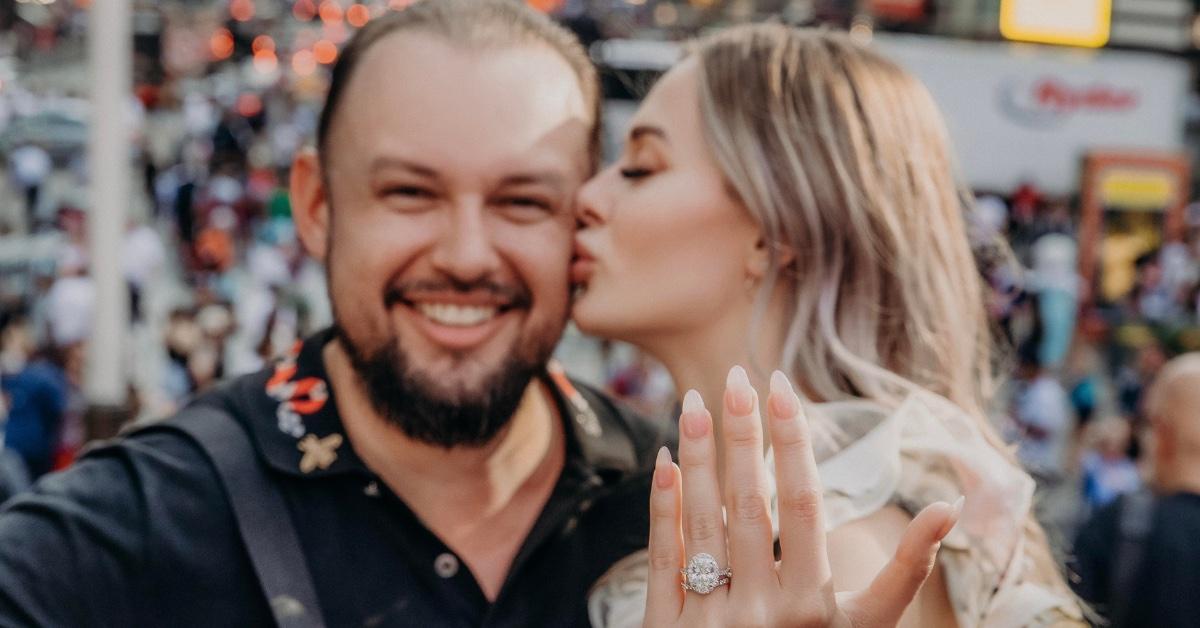 The ring was custom made with the help of Ring Premier's founder and gemologist Manat Kaur, who met Glazers in the popular online Moda Groups. Together, they worked together to create the ring, an Oval Brilliant Cut 3.05 Carat VS1 stone with almost an additional carat of smaller stones masterfully placed in an 18K white gold mounting.
To top it off, Ring Premier even embedded Vito and Torry's birthstones into the inseam of the ring, giving it a modern, personal touch. Closeups of the ring, as well as more details about the creation process behind the custom piece will be revealed on Ring Premier's Instagram Page.
Article continues below advertisement
"A couple weeks ago, Vito got on one knee and asked me to be his wife in front of a giant billboard of us and I couldn't have asked for a more perfect moment," she added. "I love this man and am excited to spend my life with him. We are so excited for what's to come."
Hermann is a social media influencer who gained notoriety during the pandemic's TikTok boom, building an audience of over 3 million followers from her Russian vs American videos, as well as dozens of original characters. The comedian, meanwhile, shared celebratory posts to her story — in which she is seen showing off her ring, alongside more proposal photos and PDA moments from their relationship.
The very public couple seem to be keeping some secrets from their audiences. The two have actually admitted online to secretly getting married a few months ago, and have been very quiet about how they met.
A spokesperson close to the couple stated, "Even though they were already legally married, Vito had never formally proposed and the two never had a wedding. It was really important to Vito that Torry got a proper proposal and eventually will get the wedding she deserves. Even though there are non-traditional aspects to their relationship, they really want to do everything traditionally. They are very much in love."
Article continues below advertisement
The proposal took place around 5 PM in the middle of Times Square. A giant billboard with the words "Torry Hermann Will You Marry Me" and a photo of the couple illuminated the corner of 47th and Broadway. Afterwards photos were posted of the couple celebrating on the rooftop of the Soho House.
"I can't wait to make fun of each other for the rest of our lives," Glazers added.
"All men are idiots, but he's not that bad," said Hermann.
"Family has always been such an important part of my life and the idea of expanding it and starting our own family together with the man of my dreams just fills my heart. We are so grateful for all the messages from fans, family and friends," she added.