'He's Coming Back To The House & I Want You To Do For Him What You Do For Epstein' — Inside Virginia Giuffre's Alleged Underage Ordeal With 'Randy Andy'
As Jeffrey Epstein's personal sex slave, Virginia Roberts (now Giuffre) was not only used by the billionaire pervert for his own pleasure but she claims she was also loaned out to his powerful and influential friends. According to a civil case filed this week by Giuffre, those friends included Queen Elizabeth's second son, Prince Andrew, who, at that time, was fourth in line to the British throne.
Article continues below advertisement
Now, a book by investigative journalists Dylan Howard, Melissa Cronin, and James Robertson, Epstein: Dead Men Tell No Tales, reveals just how intimate the prince and the convicted pedophile really were – and includes astonishing detail from Giuffre herself about her ordeal with the man known as "Randy Andy."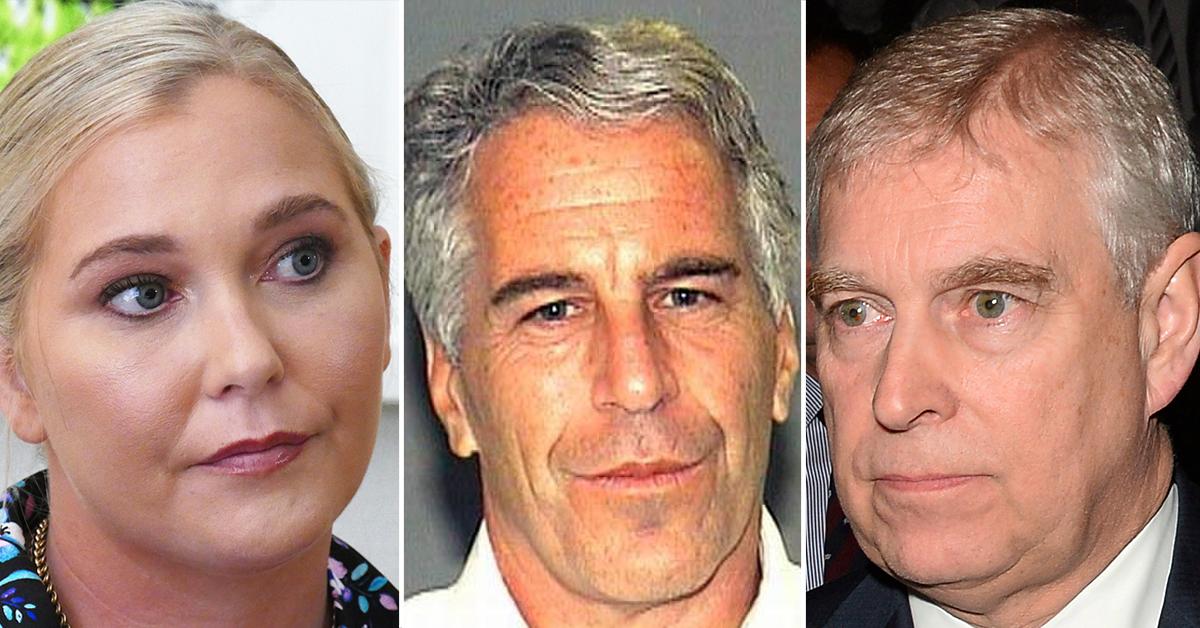 Article continues below advertisement
"Jeffrey Epstein and Ghislaine Maxwell were playing a dangerous game, cultivating famous friends in the name of an international blackmail and intelligence scheme," they explain. "The Duke of York—also known as Prince Andrew—was their ultimate trophy."
Epstein first met Prince Andrew through the friendship between his right-hand woman Ghislaine and Andrew's ex-wife, Sarah Ferguson, Duchess of York.
"Prince Andrew had divorced Sarah 'Fergie' Ferguson in 1996, and was living it up as one of the world's most eligible bachelors," the authors continue. "Fergie was front-page tabloid fodder herself, photographed having her toes sucked by a Texan millionaire in what was the royal family's biggest scandal ever—at least, at the time."
Article continues below advertisement
"Fergie stayed in touch with Epstein well after the divorce. In 2005, she left a phone message for Epstein at his Palm Beach home, obtained by this team, that notes she was 'expecting' his call. In 2014, she admitted she'd taken cash from Epstein to help settle her post-divorce debt."
"Meanwhile, Andrew was working as a British trade envoy, tasked with using his position to promote British business and drive investment around the world. It was a role he relished because it also catered to the fast-paced lifestyle to which he had always been accustomed. He even earned the nickname 'Air Miles Andy' because of his jet-setting. Andy also earned another nickname because of his bad-boy behavior: 'Randy Andy,' or 'Handy Andy.'"
In Epstein, the playboy prince found a kindred spirit, and the pair soon became thick as thieves, with Andrew apparently keen to impress his new friend. Epstein and Ghislaine were even invited as guests of honor to an exclusive June 2000 party at Windsor Castle, the Queen's weekend home, celebrating the birthdays of Andrew, who was turning forty, Prince Charles, who was fifty, Princess Margaret's seventieth, and Prince William's eighteenth.
Article continues below advertisement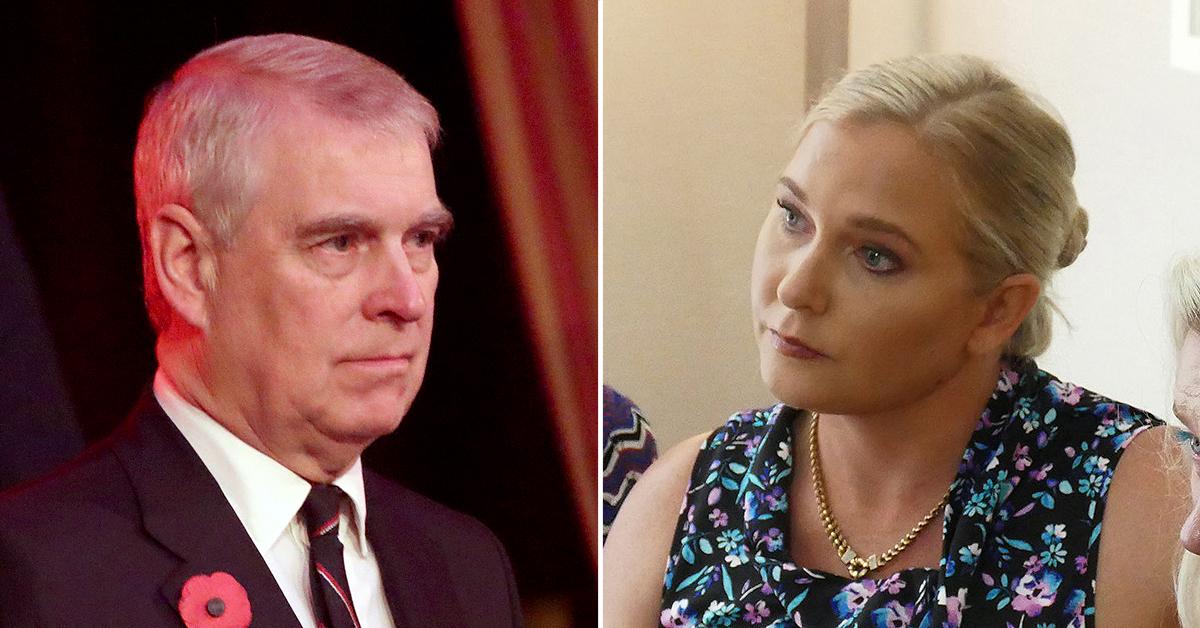 Six months later, Epstein returned to England for a weekend with Andrew at the royal Sandringham estate—the Queen's country home.
Away from the royal estates, the pair were also photographed together in Phuket, Thailand, relaxing on a luxury yacht surrounded by topless girls, and, as Howard, Cronin, and Robertson note, at Heidi Klum's Halloween party in New York, with Ghislaine as Andrew's date: "The costume she chose for accompanying one of Britain's highest royals? A prostitute."
Article continues below advertisement
According to Virginia Giuffre, the two friends also enjoyed other, more under-the-radar, jaunts in which she would feature as the prince's "entertainment."
In her filing this week she claims that Prince Andrew sexually abused her at Ghislaine Maxwell's London home in 2001, as well as at the billionaire's Manhattan mansion and private island Little St. James. The case also claims that the prince engaged in sexual acts without her consent, knowing how old she was, and "that she was a sex-trafficking victim."
Prince Andrew has consistently denied the claims and yesterday a spokesman for the prince, 61, said that there was "no comment" on the case, which was filed under New York's Child Victims Act.
The authors of Epstein: Dead Men Tell No Tales detail exactly what Giuffre (then Virginia Roberts) says she was forced to endure at the hands of "Randy Andy."
Article continues below advertisement
"'That first time in London I was so young," Roberts would later tell a reporter for the National Enquirer. "Ghislaine woke me up in the morning and said, 'You're going to meet a prince today.' I didn't know at that point that I was going to be trafficked to that prince.' According to Roberts, Ghislaine stated something to the effect of: "He's coming back to the house and I want you to do for him what you do for Epstein."
"Roberts continued: 'She asked Andrew how old he thought I was. He guessed 17. They all kind of laughed about it, and Ghislaine made a joke that I was getting 'too old' for Jeffrey. He was groping me. He touched my breasts. He touched my ass. He was not my type, but I'd been trained not only to not show my emotions but to do what [was] wanted. He started licking my toes, between my toes, the arches of my feet. He proceeded to make love to me… He wasn't rude. It wasn't like rape, but it wasn't like love, either.'"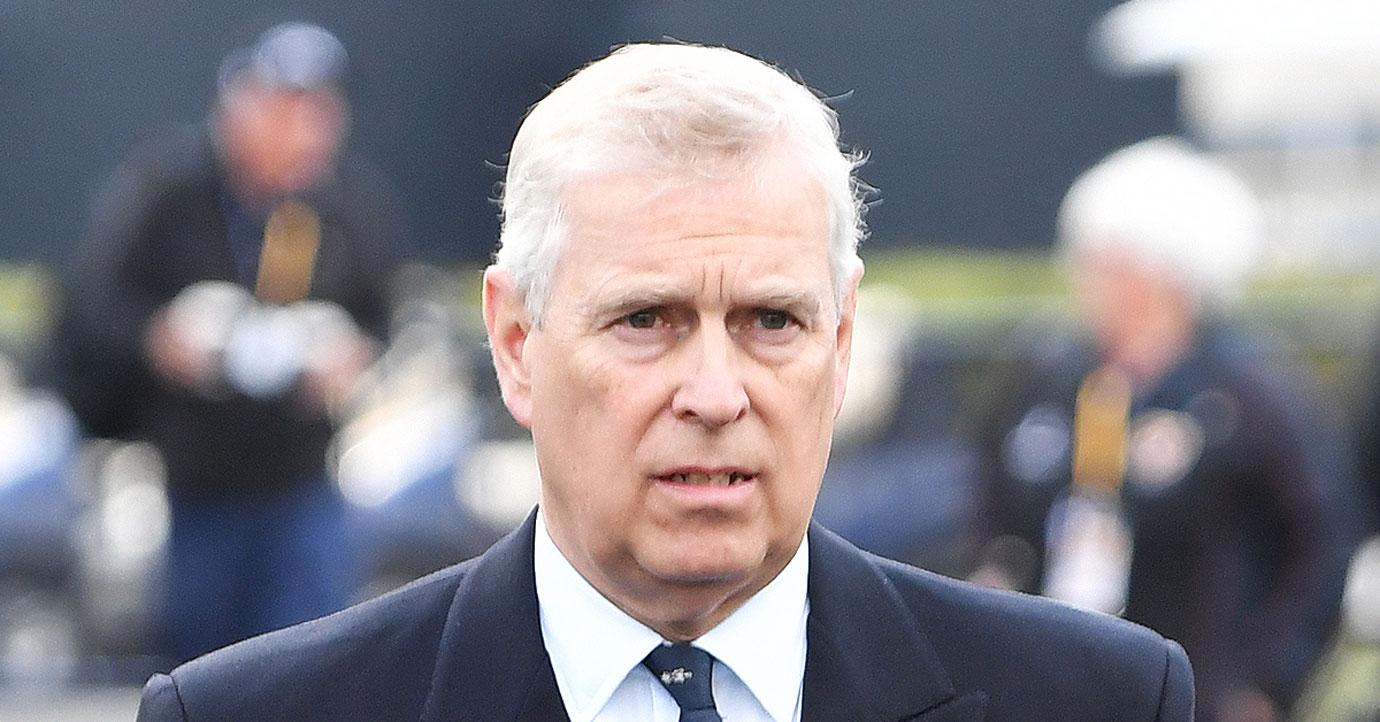 Article continues below advertisement
The authors also reveal how Epstein paid her $10,000 the following day, and how she says it would not be the only time she was loaned to the prince.
"There was more horror to come," they write. "According to Roberts, there was another, equally terrifying encounter." The book goes on to quote her as saying at their next meeting "he was smiling ear-to-ear" and "he looked like a kid whose parents were taking him to Disney World."
She continues: "I took him upstairs to the 'dungeon.' He was fondling me and we undressed and he lay on the table facedown. I did my normal routine, which was to start with the feet, up the calves, tickling the thighs, up the buttocks, up the back. On this occasion I don't think I made it up to his shins when he flipped over."
Article continues below advertisement
"I was just another person he was bedding. He couldn't have cared less about me as a young woman… He was being treated to sex for which someone else was paying. From the snickering noises he was making, he was really enjoying the whole thing, but I felt like a total prostitute. He never even said, 'Did you enjoy it?' I was there for just one purpose."
The authors continue: "Another young girl under Epstein's control, Johanna Sjoberg, claimed to have been present during that encounter as well, and recounted a grotesque scene: Prince Andrew using a puppet of himself to grope the young girls' breasts. 'He thought it was funny because it was him,' Sjoberg stated in a 2016 deposition, obtained in our investigation."
Perhaps the most disturbing allegation recounted by Giuffre in the book concerns an encounter she says happened at Epstein's private island. Again, the authors quote her directly:
"A group of Russian girls who didn't speak a word of English turned up with a modeling agent who was a friend of Jeffrey's. That night there was a dinner and Andrew was there. He said 'hi' to me. Jeffrey directed us with hand gestures because the Russian girls didn't speak English. We were told to start kissing and touching and to use sex toys on each other. The girls obviously had been trained.
"Jeffrey and the prince were laughing… and then they undressed and then I performed a sex act on them—Jeffrey first and then Andrew. It was disgusting. There was no pleasure in it."
Article continues below advertisement
Prince Andrew and Buckingham Palace have strongly disputed all of Giuffre's claims, and as long ago as 2015, a judge ordered them to be struck from the court record in a legal case that she had filed. "I just wish to reiterate and to reaffirm the statements which have already been made on my behalf by Buckingham Palace," the prince stated at the time, denying her allegations. "My focus is on my work."
But the pages of Epstein: Dead Men Tell No Tales contain one further bombshell concerning the prince and the pedophile.
Concerning that 2015 statement, they write: "However, certified voice stress expert Michael Sylvestre, who analyzed audio of Andrew's statement, concluded the prince showed 'extreme' tension while making the statement. 'He's lying. Andrew knows the statement made by Buckingham Palace was not true,' Sylvestre claimed."
They explain how Sylvestre ran the clip through the DecepTech Voice Stress Analysis Machine, a computerized version of the Psychological Stress Evaluation, which is used by more than fifty law enforcement agencies in the United States and said to be superior to a conventional polygraph.
Article continues below advertisement
"The machine senses stress levels in the voice; frequent 'peaks' on the readout indicate that the speaker is being dishonest," they write. "The readout of Andrew's evaluation, Sylvestre says, is clear: 'The deception started pretty much from the beginning. The chart shows he was definitely not reiterating or reaffirming what was said by the palace.'
"Sharing the same conclusion is body language and speech expert Susan Constantine, who noted that Andrew failed to mention what he was 'reiterating or reaffirming'—a sign that he's trying to deceive. 'A deceptive person naturally leaves out incriminating information and won't speak of it or put himself into the event. He also refused to describe the sexual allegations,' she said. 'Historically, with people who are trying to be deceptive, especially when it comes to sexual offenses, they won't name the crime. A truthful person would say, "I did not have sex with the person," because they know they are innocent.'"