UNRELIABLE SOURCES: Lube Tube Gets Free Pass, Famous Booger Picker Exposed & News Executive Rehired After Chilling Sex Investigation
Everyone loves a good bit of gossip, and none more so than those of us who work in the industry. Welcome to Unreliable Sources, where you'll find the juiciest scandals, most shocking stories, and buzzy bits of info currently circulating in the halls of power throughout American culture. If you don't have anything nice to say, come sit by me...
Article continues below advertisement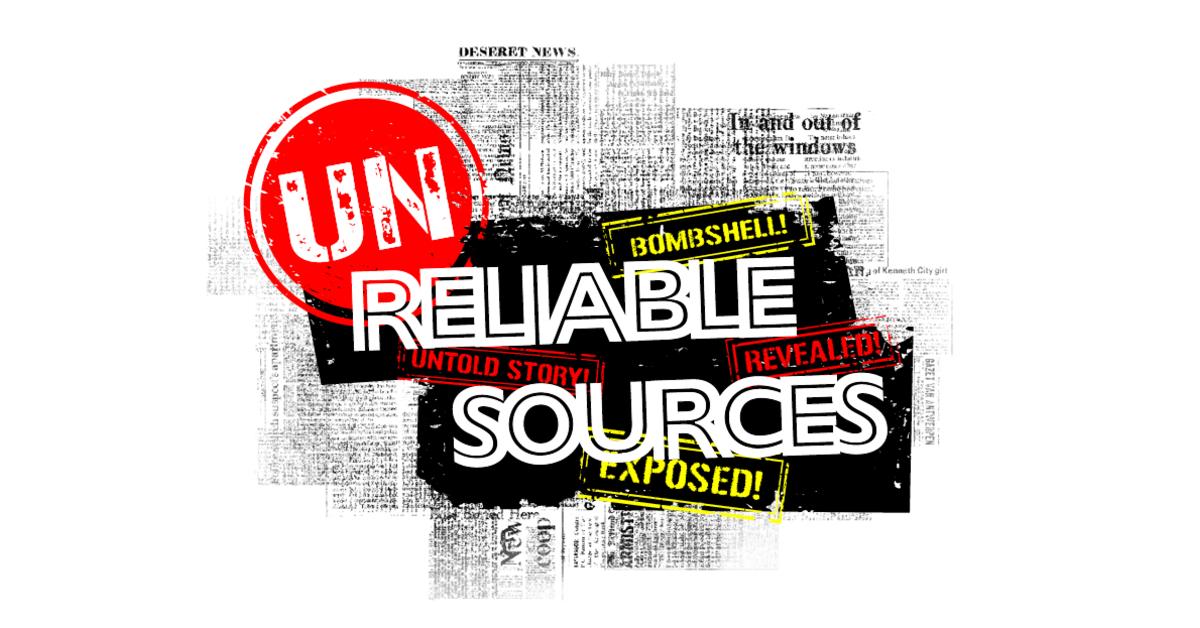 White Noise.
At every television network, the make-up room is where the real tea is spilled. Those with the blush and brushes always have their ears and eyes open as they paint the faces of the talent, who we watch at home.
Endless time toiling away leads to endless tales to be tattled.
One such troubling tale, Unreliable Sources has learned, involves the brass at a leading three-letter network caught in a shocking display of institutional racism.
A few years ago, there was a morning chat show featuring a round table of hosts. Think The View or The Talk … but less produced.
One of the on-screen presenters was picked because the network wanted "diversity."
What wasn't diverse, however, was the daily make-up schedule as this cherry-picked television talker learned.
She was summoned to set in the early hours of each morning to be the first person in the make-up room and before her white co-hosts— because, as those that tattle reveal, the show's production team said, "she was black and black women need more make-up."
Article continues below advertisement
Which balloon-faced baboon/editor at a news network hired someone for his team with a less than qualified resume because—as she proudly admits—he had a secret crush on her?
[Insert guess here.]
The Nicole Wallace Show. Three, Two … CUT!
Last week, we told you how Nicole Wallace is emerging as the new star of MSNBC, having been gifted an hour of "Sleepy Eyes" Chuck Todd's MTP Daily.
But the former Republican campaign operative, who worked on John McCain's 2008 presidential run, is nursing a little bruise in the aftermath of Rachel Maddow's $30 million shakedown (oops, we meant pay raise) to remain at the network, and at the same time, curiously work less.
Wallace had been lined up as the "back-up" choice if the $30 million dollar Wonder Woman chose to end her nightly show, The Rachel Maddow Show.
Ultimately Wonder Woman didn't, after the heavyweight negotiator tag team of Ari Emanuel and Mark Shapiro of Endeavor, the talent agency that repped Maddow, struck an agreement that will see her continue her five-day-a-week show until sometime next year when she will be afforded more "flexibility."
Slow your roll, Ms. Wallace. Good things come to those who wait.
Elsewhere at 30 Rock
NBC leaks like a sieve—and the hunt is underway at the TODAY Show to find out who is whispering rumors to media.
One suspect under the watchful eye is "must-have products" spruiker, Jill Martin.
Top executives are looking into the possibility, we are told. Martin, on the other hand, has told friends she's not loose-lipped.
Article continues below advertisement
The Real Mark of a Man
Which New York-based "investigative" reporter swapped offices with a colleague and left what Unreliable Sources can only describe as an "indelible mark" inside his four walls.
This newsman, who is prone to a little pick-me-up, would pick his boogers—not regular boogers, the ones that are all bloodied from the substances he whacks up his schnoz—and squash them under his desk!
So, how'd the newsroom find out about this sordid tale? A hard-picking investigation, of course.
Perplexed, Booger's workmate (who inherited this windowless office) discovered that each day for a whole week his jeans would be covered in a white and red like dry substance.
It wasn't until Poor Colleague got down on all fours and looked up at his inherited desk to discover the snot.
What followed? Three colleagues dry retching as the Human Resources department was called, and ordered to remove Booger's desk.
R.I.P. to the remnants of what came out of Booger's snout. (FYI to Booger: The best way to pick your nose is with a tissue.)
Gone & Definitely Forgotten
The first anniversary of Regis Philbin's death came and went without a whimper.
COVID-19 derailed all plans for a proper and grand personal farewell to the one-time king of morning television.
But that should not have stopped the network on which he appeared from doing the right thing and airing a tribute to the man who hosted a live, syndicated daytime talk show for over two decades.
But ABC effectively white-washed Regis' past and decided against a prime-time tribute for the Live! legend and one-time host of Live With Regis And Kathie Lee.
The reason?
At the time, we're told the ever paper-thin Kelly Ripa flexed her considerable muscle and encouraged network brass to "look to the future."
We're also told Ripa, who loves nothing more than to fire off a legal letter to media organizations at the drop of a hat, kept the ink dry amid the avalanche of stories that she and Regis—who died of natural causes in July 2020 aged 88—did not get along.
That's an understatement… they secretly hated each other!
Article continues below advertisement
Five Alarm Fire Alert!
Spotted in Manhattan at the funeral of a television star's much loved father: Matt Lauer.
We understand all the young blonde producers were kept far away in pews on the other side of the church.
Remember we told you about the online news leader who tested positive for COVID-19 the very same day staff were ordered back to the office?
It's not the only scandal lurking in these corridors of power.
He recently fired the top executive in charge of the business side and replaced him with a woman who had resigned last year in disgrace after she was investigated for plying young production assistants and staffers with drugs and alcohol to have sex with them—some even getting with promotions.
At least she was an equal opportunist. Both males and females were her victims.
Article continues below advertisement
Which media company needs to audit its financials to ensure a top executive isn't skimming off the top of revenues—and taking a back-end commission?
If you want to deal with said cash-strapped company, you have to go through this particular money man.
The only problem here: money man demands an upfront payment for the deal—and if you don't pay-to-play, you're considered persona non grata.
Some astute industry watchers estimate he's made seven figures with his shady dealings.
(Tip to the bosses: Look at who in your company has a separate LLC to launder his loot.)
Unreliable Sources was able to find the LLC and determine how he brazenly received a PPE loan during COVID … as a result of his corruption—while his colleagues were either fired or forced to take pay cuts.
Look, See, Hear: The Sky Is Falling!
Here at Unreliable Sources, we are still scratching our heads as to why Jeffrey Toobin was given a pass at CNN after being caught jerking off in front of colleagues on Zoom.
In any case, we find ourselves to be fans of The Lube Toob's survival in the cut-throat #metoo world. Naturally, we were glad to see him all erect and stiff sitting on set of CNN's News Day to discuss Texas's abortion law.
That's the sort of stimulation their chief legal analyst needs to get back on our box!
So, here was Jeffrey bemoaning the Supreme Court's decision to not rule on emergency petitions from abortion providers to block the law, declaring: "Doom (Editor's Note: not Zoom) is coming for Roe v. Wade."
Relax Lube Toob: We all know the conservative packed Supreme Court and its justices are just dicks.
That's all the gossip that's fit to print—for now.