Finding Freedom Through Lies: The One About The Royals Formerly Known As The Sussexes
Everyone loves a good bit of gossip, and none more so than those of us who work in the industry. Welcome to Unreliable Sources, where you'll find the juiciest scandals, most shocking stories, and buzzy bits of info currently circulating in the halls of power throughout American culture. If you don't have anything nice to say, come sit by me...
Article continues below advertisement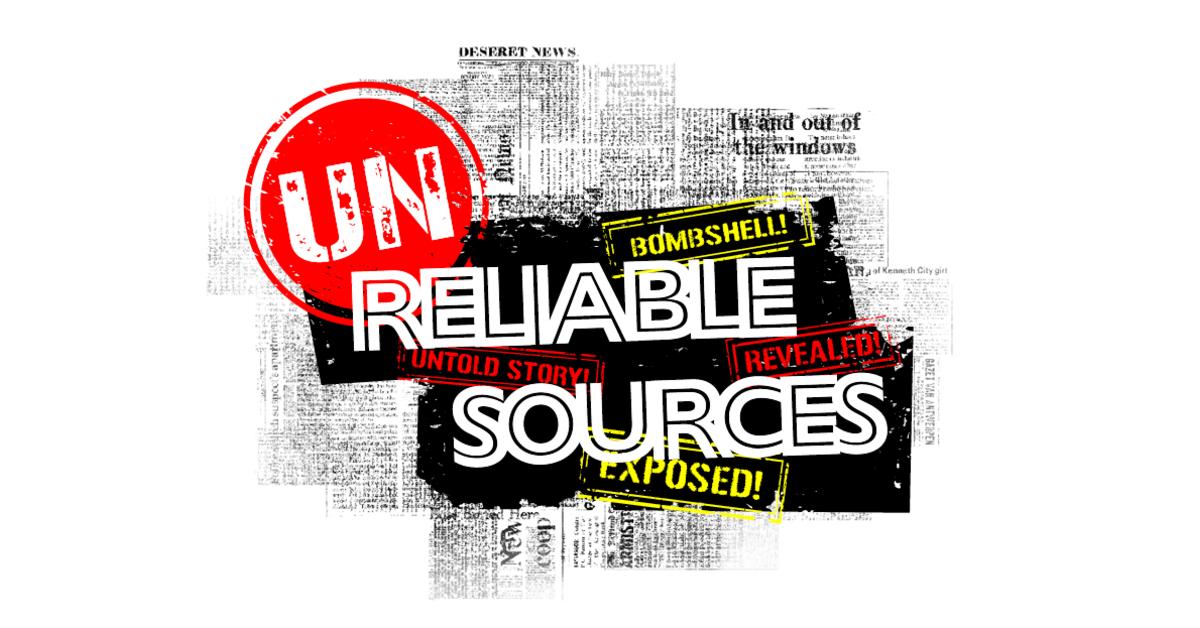 Unreliable Sources has reliably written about Omid Scobie before, exposing — at the very least — his big whammy of a lie about his age.
A quick recap: According to Scobie, a former reporter for the weekly British tabloid Heat, he once told The Times of London he'd "just turned 33" when official records revealed he was actually six years older.
Now, in the High Court of Britain, Scobie has been exposed yet again — as effectively being a mouthpiece for Meghan and Harry, The Royals Formerly Known As The Sussexes.
Meghan was forced to apologize to the court — perjury, anyone? — after, all of a sudden, she remembered an email exchange with Jason Knauf, her former communications secretary.
In an email exchange presented to the court, mischievous Meghan suggests Knauf be a source to Scobie and Carolyn Durand, the authors of the book Finding Freedom which was billed as a tell-all tome — without cooperation from the TRFKATS — about their escape from Buckingham Palace.
According to The Sun, Knauf said in his witness statement how the couple authorized "specific cooperation" for certain topics for the bombshell book.
Knauf also told how he met with Scobie to discuss the "briefing points" Meghan wanted him to share with the authors.
This all emerged as a trio of judges are considering an appeal by the Mail on Sunday against a judgment in favor of the TRFKATS, after Meghan sued the publisher when the contents of a letter she sent to her father, the loose-lipped Thomas Markle, was published.
Until now, TRFKATS have always denied having anything to do with the book, with Scobie also lambasting any suggestion of that as "false."
Now it's proven that Scobie is a liar, can he maintain his roles as Royal Editor At Large for Harper's Bazaar and as a paid contributor for ABC News and Good Morning America?
MORE ON:
UNRELIABLE SOURCES
Article continues below advertisement
Leakage
Here's what TRFKATS wanted Knauf to leak to Scobie and Durand, according to the High Court.
Details about:
Her "happiness about moving to Windsor" and details surrounding her wedding tiara.
"Information on how she had very minimal contact with her half-siblings throughout her childhood."
How she had been "close (for) most of her life" with her dad "in spite of his reclusiveness."
Drip, drip, drip. So he did.
Loose-Lipped
It has also now emerged Harry wanted to talk to Scobie and Durand, too!
Talk about a royal turncoat.
Knauf, who has systematically dismantled what little credibility TRFKATS had remaining, told the court how Harry messaged him to ask if he would give the Finding Freedom duo a "rough idea" of what Meghan had gone through over the past two years.
"Media onslaught, cyber bullying on a different scale, puppeteering Thomas Markle etc etc etc.," he wrote in an email.
"Even if they choose not to use it, they should hear what it was like from someone who was in the thick of it.
"So if you aren't planning on telling them, can I ?!"
So much for Harry following the Windsor's long-held tradition of "never complain, never explain."
Luddite
Also revealed in court, was Meghan's email signature.
"Sent from my iPhone. Please excuse any technological mishaps. I'm a Luddite."
Well, Luddite (which, by the way, is the definition of a person opposed to new technology or ways of working) was allowed to at least keep her iPhone when she joined the House of Windsor.
As you might recall, Luddite told Oprah: "I mean, you have to understand, as well, when I joined that family, that was the last time, until we came here, that I saw my passport, my driver's license, my keys. All that gets turned over. I didn't see any of that anymore."
Or maybe this was art imitating life because, after all, Meghan insisted on her own "ways of working" as a member of the royal family.