Masturbating, Himpathy, Nude Selfies & The Diva Delivers Again — Plus We Do Some Nosing Around At NBC
Everyone loves a good bit of gossip, and none more so than those of us who work in the industry. Welcome to Unreliable Sources, where you'll find the juiciest scandals, most shocking stories, and buzzy bits of info currently circulating in the halls of power throughout American culture. If you don't have anything nice to say, come sit by me...
Article continues below advertisement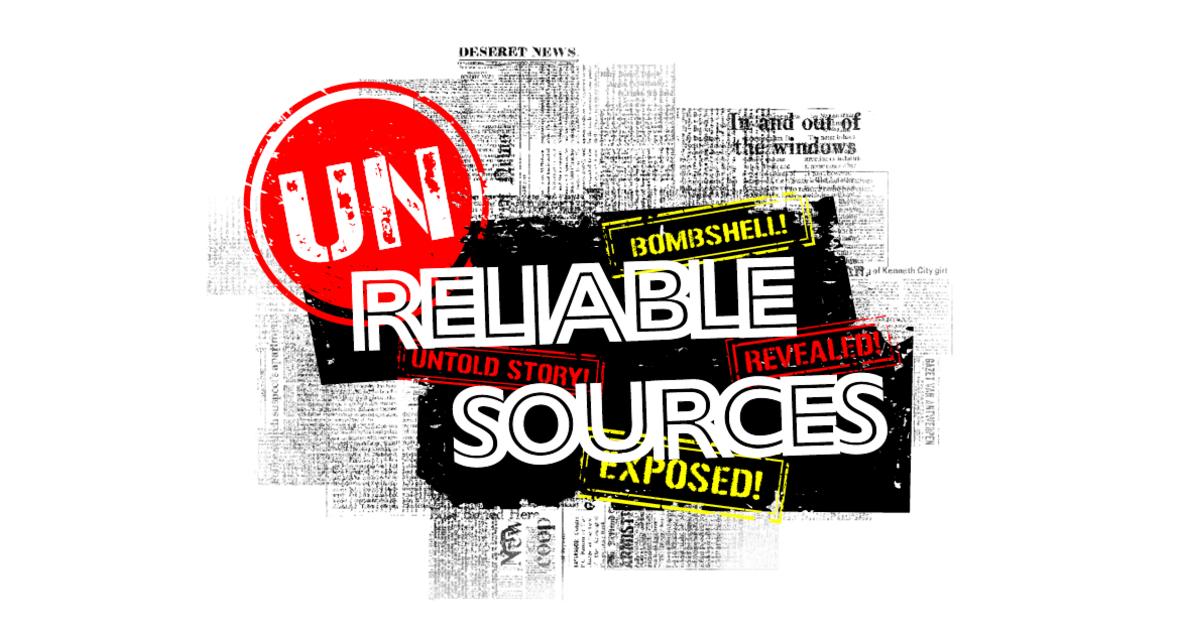 I Swear To Tell The Billion-Dollar (Valuation) Truth — Or Do I?
Cue the Dr. Evil laughter.
A sensational trial set to start this week is going to be like Succession on steroids — but instead of the plotline being warring family factions at a global media conglomerate, the subject of this animus will be online dating.
A group of former Tinder employees, including founder Sean Rad, are suing the publicly listed Barry Diller-led media empire IAC that includes Tinder and Match Group.
Last week, a "smoking gun" email chain was revealed that exposed how Greg Blatt, the former CEO of Tinder, estimated Tinder's worth at $12 billion in 2016, far more than the $3 billion value projected the following year.
It's alleged Blatt allegedly schemed to devalue the company to cheat Rad and others out of billions of dollars in stock options.
Messy, right?
Rich white men problems, right?
The trial — before the New York Supreme Court — is expected to hear from 79-year-old Barry Diller himself. What did he know, when did he know, why did he allow the business to be overvalued, who was involved? All those types of questions — and more, we hear.
If the case is lost, and the plaintiffs end up with what would inevitably be a massive payday, could the $2.7 billion IAC acquisition of Meredith via its Dotdash subsidiary be in jeopardy?
Article continues below advertisement
You've Been Served—Again, Again & Again
Also on the docket: Lawsuits are lining up at one publicly-traded global media conglomerate and its ill-fated news brand, Unreliable Sources has learned.
Plus, it's about to be hit with a few more, according to one legal insider. High-profile plaintiffs, taking on a long lineage of bottom feeders who relied on discredited sourcing and personal agenda to advance their liberal bent and revenge for a cause.
The defendant in this type of case is typically only the publication itself. But instead, owing to a quirk in the law and a series of juicy circumstances, a laundry list of journalists themselves will also be sued.
Who wants the dirty laundry exposed in a court of law?
The Man Not In The Arena
One could argue Katie Couric's book tour has been a roaring success. That is if you believe in the old ethos that any publicity is good publicity.
Others will disagree and likely will point to the avalanche of negative publicity surrounding her links to Matt Lauer, the confession of how she selective edited/distorted comments from Ruth Bader Ginsburg about Colin Kaepernick, and a mud-slinging match with Ashleigh Banfield — all being akin to sticking a fork into a sausage. I.e. It — Couric's career — is done.
For her part, Couric is having a pity party over the release of "Going There," telling the ladies of The View that her memoir is being "distorted" by the media. (Kind of like RGB, right, Katie?)
If only her long-time public relations guru Matthew Hiltzik was the man pulling the puppet strings on the abysmal book tour that has more landmines than the 1997 photo op of Princess Diana in central Angola.
Hiltzik, a former Democratic operative who is probably the best crisis advisor and strategist in the biz, was quietly sidelined by Couric prior to the book's release.
Bad mistake. This high-powered Spin Doctor (who has previously prescribed for Brad Pitt, Ivanka Trump, Manti Te'o, Alec Baldwin, and Justin Bieber — to name a few) would almost certainly have avoided the landmines before they blew up all over Katie's face.
Hiltzik was known for being a long-time and zealous advocate for Couric as she faced media and tabloid battles. Here, he was sorely missing in action.
MORE ON:
UNRELIABLE SOURCES
Article continues below advertisement
Diva Does What Diva Does
Mariah Carey has turfed out yet another publicist. This time it's Nicole Perna and Brett Ruttenberg from Imprint PR, Unreliable Sources can exclusively report.
Diva Carey —you can read about her antics here— notoriously canned her one-time famed publicist, Cindi Berger, who had represented her for 15 years.
From that 2015 moment, she bounced back with a vengeance, swiftly hiring Chris Chambers of the Chambers Group, who had worked with Lil Wayne, Drake, and many others over his long career.
That romance lasted less than a year and depending on who you believe, either she, or Chambers, and others, broke up with each other first.
There to pick up the pieces at the time was Perna, who first had the global superstar under her wings at BWR until she fled and set up her own agency, the aptly named Imprint PR.
Now, Impact has been given their walking papers from Mariah hot on the heels of her latest release … Black Irish, an Irish cream liqueur, which honors the pop star's Black and Irish lineage. (She was born to a Black-Venezuelan father and an Irish mother.)
No word on who has replaced Perna and Ruttenberg but this columnist hopes they're a boozer.
Nose Jobs Done Dirt Cheap
Blind item of the week. Who is the industry renowned (for all the wrong reasons) true crime producer and self-appointed armchair detective who was once fired from NBC because he/she expensed a nose-job?!
Article continues below advertisement
Source & More
A pen is to me as a beak is to a hen.
The tabloid world is tawdry; if readers of this column don't know that, they've grown up living in a sheltered workshop.
But when it comes to shelter, Unreliable Sources only wishes this one-time red-top top dog put something on his pee-pee before sending it, unclothed, to a female tipster who wrote into the tips box of the publication with a juicy scoop.
You can only imagine the legal department's reaction when the offended tipster contacted them with receipts!
Now that's one way to attempt to stimulate a source into spilling the beans.
Of course, this was all before the journalism industry was all shook up because Jeffrey Toobin was caught Toobin (v.) on camera during a Zoom call masturbating.
For your information: the last sentence has nothing to do with the aforementioned story; we just wanted to remind readers how the New York-based legal analyst committed an unfathomable act but somehow was able to keep his job at CNN.
Cue the Himpathy from the liberal left, who have concluded masturbating at work is normal and acceptable.
On The First Day Of Christmas, My True Love Game To Me…
On the odd chance, anyone is looking for a present to give Jeffrey Toobin for Christmas, we here at Unreliable Sources recommend this whiz-bang new device from Amazon.
(FYI, as denoted at the bottom of this page, we may receive compensation for some links to products – like that one.)
Sadly, for the CNN legal analyst who seemingly has everything, including a love child, he'd rather not head in that direction. And that, my friends, gives a whole new meaning to the word sticky notes!