UNRELIABLE SOURCES: The One About Betty White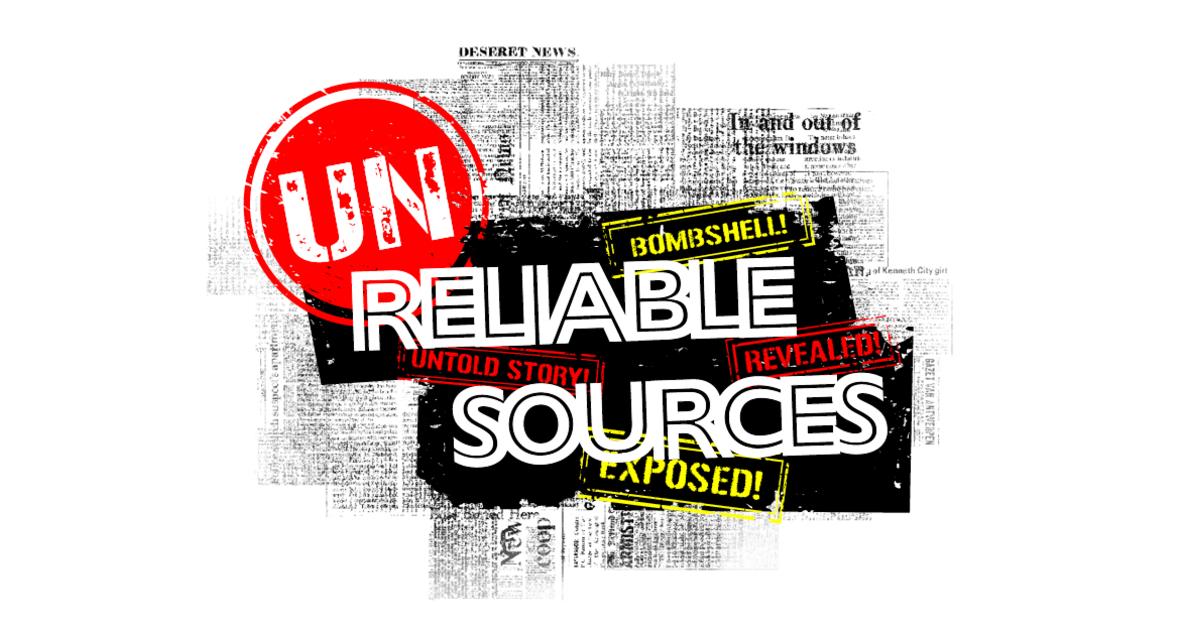 As the news broke around the country that Hollywood trailblazer Betty White had died, grocery stores around the nation carried centennial celebrations from various publishers toasting that the Golden Girl had already turned 100!
Article continues below advertisement
In one interview, Betty (or someone speaking on her behalf) said of turning 100: "I'm so lucky to be in such good health and feel so good at this age. It's amazing."
Yep, that's cringeworthy … and the kind of thing most editors lose sleep over. So here's the inside scoop of the untold story of how the media made a mess of an icon's death and the behind-the-scenes New Year's Eve drama for many of showbiz's supposed experts.
This is Unreliable Sources … The One About Betty White.
Article continues below advertisement
Cite Unseen
When the COVID-19 pandemic hit, Betty remained largely at home and away from public events in a five-bedroom, six-bathroom Brentwood home located in West Los Angeles.
She was last seen in a set of paparazzi pictures in January 2020 — today being hawked as the "last photos" of Betty alive!
Before that, The Golden Girls actress had not been seen anywhere in public since the 70th Emmy Awards on September 17, 2018, where the award show honored her legacy.
Somehow, though, she still managed to make covers of magazines all across the media.
Let's explain.
People, Please!
People had Betty White on Page One, published on December 29, with the headline proclaiming: "Betty White Turns 100!"
The problem, however, was that on December 29, Betty was aged 99 … and still alive. Less than two days later, sadly, she'd turned over the perch … still at age 99.
Not only did Betty beat People to the punchline, but she also joined the history books of monumental media erroneous headlines — an infamous stable including "Dewey Defeats Truman" (Chicago Daily Tribune) and "Kerry's Choice: Dem Picks Gephardt As VP Running Mate" (New York Post).
Yet those missteps don't eclipse the magazine Newsweek, following Hillary Clinton's predicted victory in the 2016 presidential election, that printed copies with Clinton's face alongside the caption "Madam President" on the cover and sent them to stores for sale.
Article continues below advertisement
Cheapskate or Keepsake?
The Editor-in-Chief of People, Dan Wakeford, who was in London when he got the word that Betty had died, seemed unperturbed by the boo-boo and proved himself to be the ultimate spinster in the wake of a crisis.
He used his Instagram to post a screenshot showing the (futuristic) People issue up for auction on eBay for $147.00, captioning it: "Wow…"
Days earlier, on LinkedIn, and clearly prior to Betty's demise, he and Carey Witmer, EVP and Group Publisher of People, were reveling in their soon-to-be doomed splash!
Alongside a happy snap of the issue, Carey wrote: "Bravo to Dan Wakeford and the PEOPLE team on this birthday celebration. America's sweetheart indeed!"
Dan responded, "Some joy we all need."
(Here's some unsolicited Unreliable Sources advice: It might be time to take down that post, Carey.)
Immortal
Radhika Jones'Vanity Fair scored the first post-death interview with Betty!
In an e-blast of its "cocktail hour" newsletter at 11:05 AM on Sunday, Jan. 2, Vanity Fair shouted to everyone's inbox: "Betty White Says Ryan Reynolds Still 'Can't Get Over His Thing' For Her."
Firstly, we get it Radhika: while it was 11:05 AM Eastern Time, somewhere in the world it was 11:05 PM! Bottom's up! Sunday church can wait!
Secondly, we must congratulate the Vanity Fair scoop-mongers on the exclusive.
But apropos the headline, perhaps it should've read: "Betty White Speaks From Beyond The Grave: Ryan Reynolds Still 'Can't Get Over His Thing' For Me."
(As embarrassing as the boozy blast was, it was likely automated technology, picking Emily Kirkpatrick's story, published on December 29, 2021, a day before Betty's death, curating quotes from that issue of People magazine.)
Article continues below advertisement
Double Duties
Congratulations to New York Post's Nicholas Hautman who dutifully did double duties on Betty by making a cameo at his old gig.
Hautman, who took up the role as Deputy Editor at PageSix.com of the New York Post in March, was bylined as the writer of the Us Weekly obituary published moments after it was confirmed that Betty had died.
At the same time, across town, he was also one of three writers bylined by The Post on "Betty White, Trailblazing TV Star And Cultural Icon, Dead At 99."
Perhaps Us had the jump all along — its headline "Betty White Dead: Legendary Comedic Actress Dies at 99."
(Like most good news outlets, Us would have had the story prepared, we think, at least nine months ago prior to Nicholas' departure. But unlike People, Us wasn't so trigger happy.)
Closer But Not Close Enough
This time of the year is particularly troublesome for publishers with shorter than usual deadlines and increased issues to print due to the vacation break.
There's an inherent risk that whatever you publish can be outdated. In this case, People must have felt confident that Betty was going to make it through to January 17, when she would have turned 100.
For them, there is an unspoken silver lining amid all this egg on their face.
While they won't say it, being on newsstands when someone dies is the kiss of a ring for a publication, as it ensures almost a treble sale. Compounded with the fact that it ran during the Christmas and New Year period, with people flying home from the holidays, the issue is likely to be the greatest single copy newsstand sale in recent years.
There is, however, one loser because of the early deadline kerfuffle: Closer.
The magazine brought in the New Year with its Page One titled "2021: Stars We Love & Lost." But alas, there was no mention of Betty.