Exclusive
Unearthed Steven Seagal Audiotape: Vladimir Putin Comrade Boasts 'He's Worked For CIA' In Bombshell Recording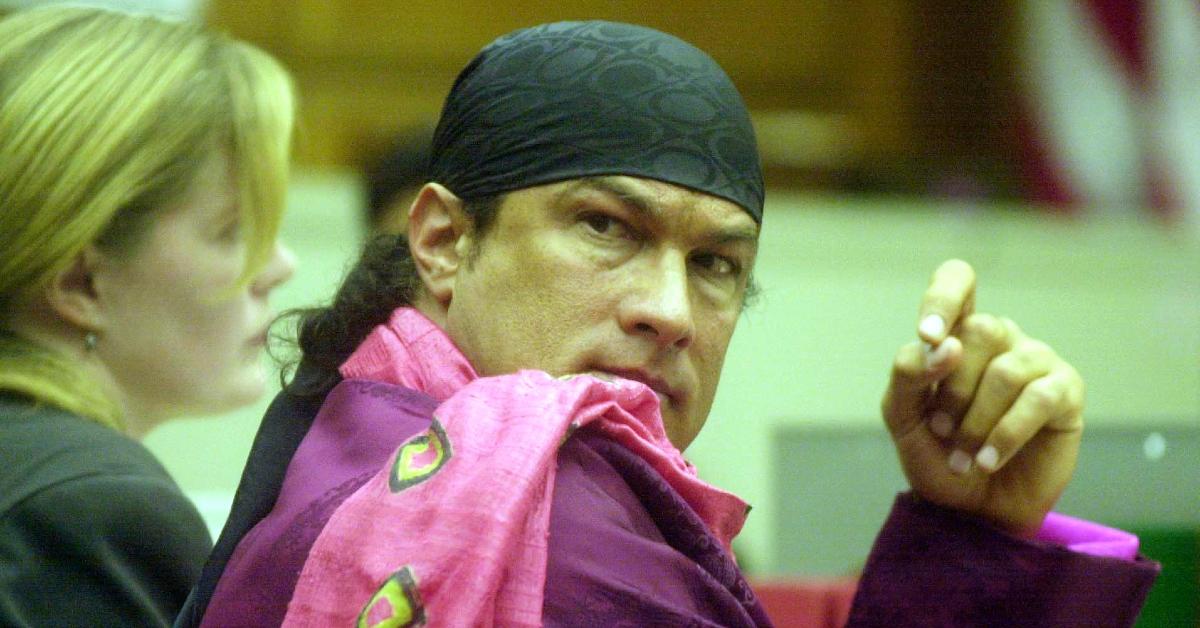 A newly unearthed audiotape of Steven Seagal—recorded more than three decades ago—documents the Hollywood action star boasting about his connections to the CIA – something that, if true, would make the exile a national security threat to the United States.
Seagal, 69, was born in Michigan. But he later fled to Russia and was ultimately granted citizenship in 2016, and was appointed to Russia's Foreign Ministry in the unpaid job of being a "special representative for Russian-US humanitarian ties."
Article continues below advertisement
Seagal's links to the Kremlin and Russian President Vladimir Putin have long been of concern to US authorities, a source told Radar. In 2014, he referred to Putin as "one of the greatest living world leaders," and, at the time, defended Putin's actions in Crimea.
When Russia was planning an attack on Ukraine, the actor and martial artist finalized the sale of his nearly 20-year-owned Northern California ranch. The decision to abscond almost all his ties to his homeland raised even more questions about who really is Steven Seagal?
Now Paul Barresi, a private eye and fixer with a history of investigating the secrets of Hollywood's celebrity elite, has unearthed a damning audiotape.
Initially recorded in November 1988 for Gallery Magazine, the never before aired or published interview captures Seagal bragging about his connections to the Central Intelligence Agency and other intelligence operatives.
In it, he also claimed to have inside knowledge regarding the death of screen starlet Marilyn Monroe and hinted at political connections behind her death.
Article continues below advertisement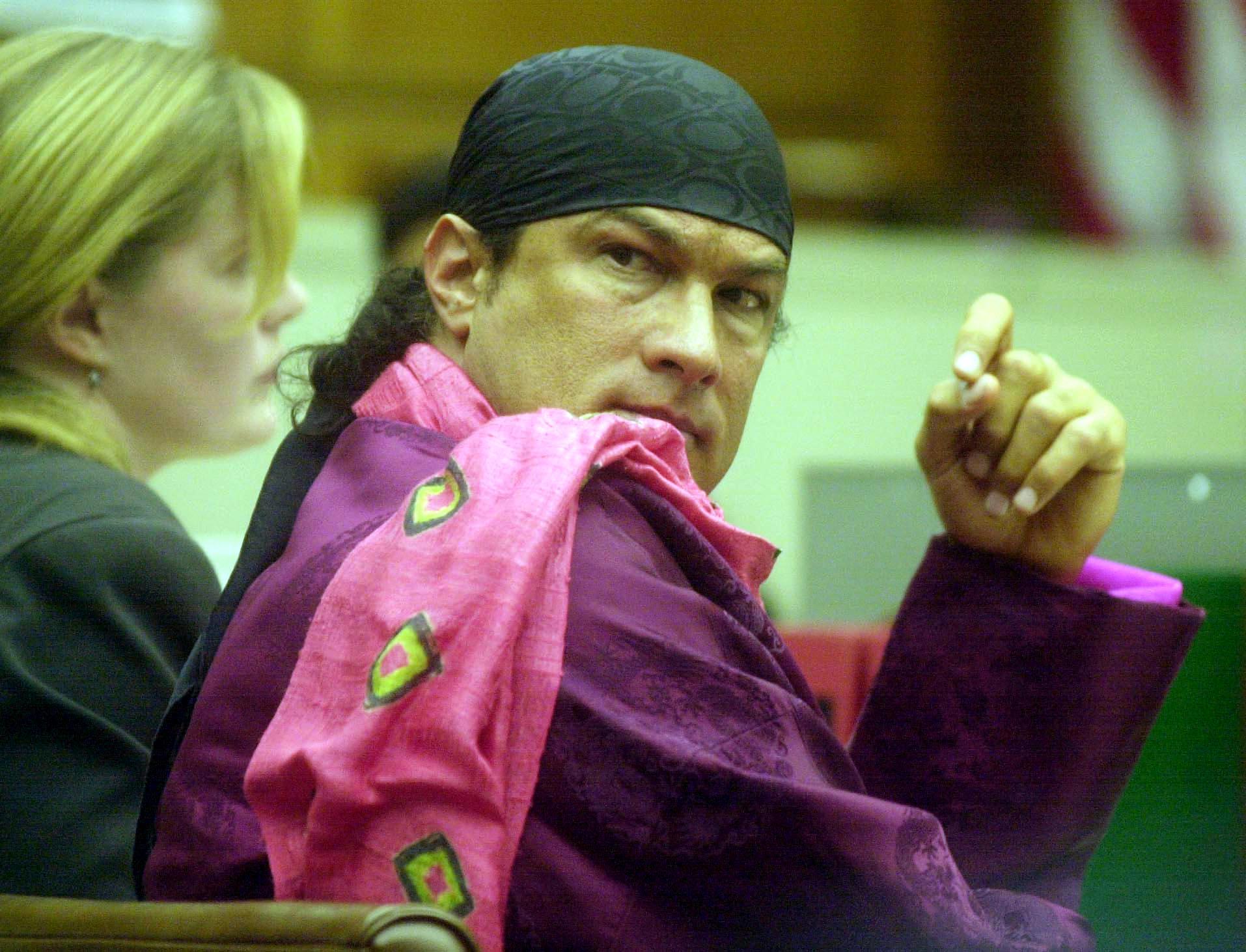 "Saturday night, there is going to be a one-hour special, at 8 o'clock, Channel 5… or Channel 11, The Reporters, on the death of Monroe and the possibility of political connections, etc.," a man is heard on the tape. "Both of those might be of interest to you."
Seagal responded: "Well, I'm very familiar with that stuff. Without talking into the tape recorder, I could just tell you, I'd be real surprised if he says half of what I know. I don't ever talk about what I've done—but a couple of people have an idea."
Article continues below advertisement
Then, Seagal boasted of his ties to the CIA and the work he did for both the intelligence agency and for people who "worked" for the agency.
"I don't really like to talk about what I have done in the field, and I don't," he said. "You can say that I've worked for people who were in the CIA and worked for the CIA. Sure, I've worked with people like that, but I've always admired the people that can count."
"I'm very bad with numbers and times and dates," the dad of seven continued in a rambling-like tone, as he explained the difference between his experience during alleged "missions."
"(I'm) very bad at all that stuff. I just go on automatic pilot and I just react to everything that's happening—and afterward, I have a fairly clear recollection but it's not, you know, very exact.
"You've met people that are the real thing, and you look at them and you know—and none of us talk about it, you know, that I know of."
Article continues below advertisement
The interviewer then asked Seagal why he had never written a book, leading him to start talking about his relationship with notorious Hollywood agent Michael Ovitz.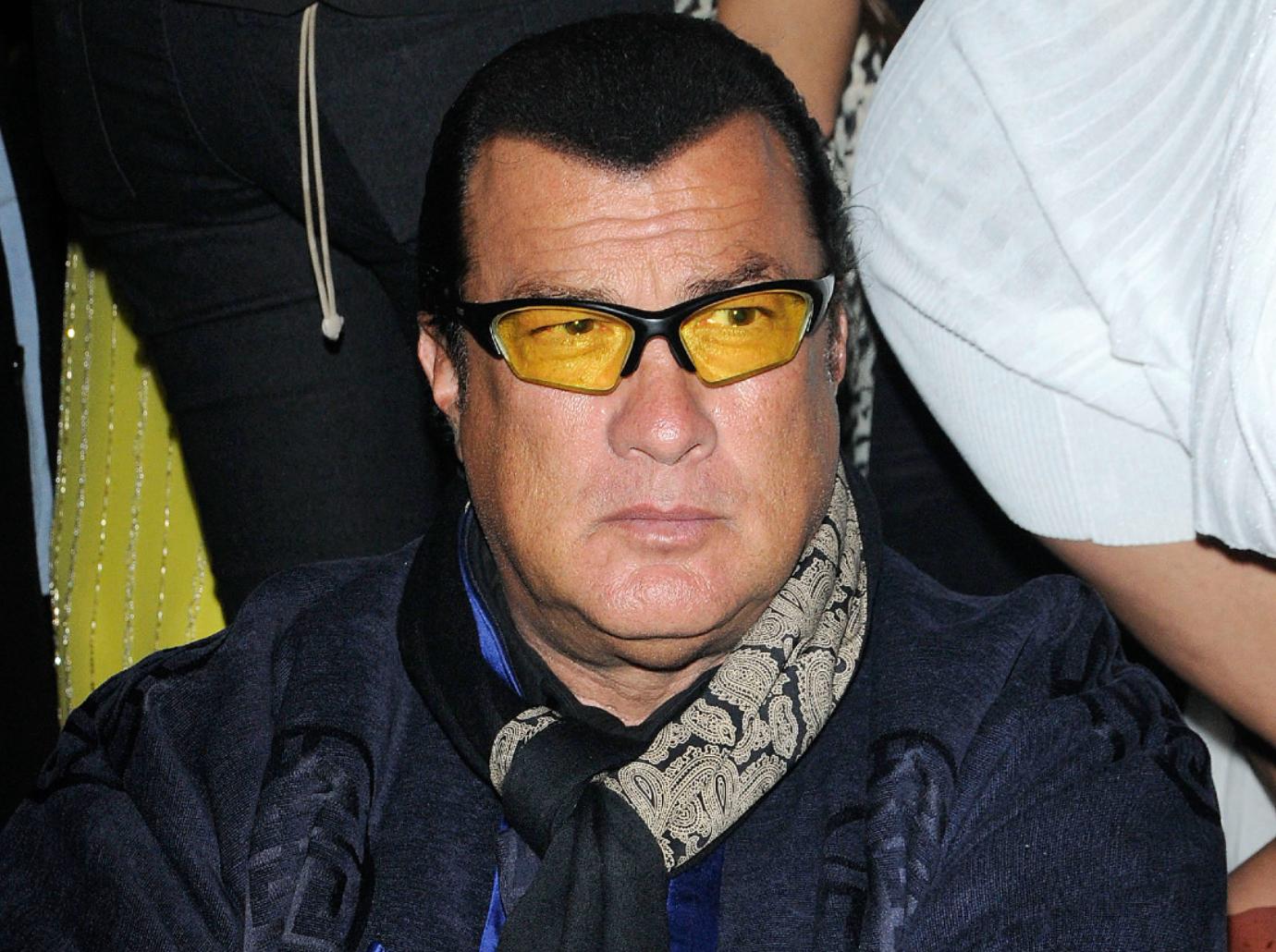 Article continues below advertisement
He retorted: "A lot of my mentors have been asking me, you know, if I would like to write a book."
"I would say that Michael Ovitz is a great friend and a very special mentor of mine. It's a real sensitive subject with me because there is much that I would be real uncomfortable to get into. I'm just trying to figure out an angle that I could get into that without revealing, you understand?"
Though this specific segment of the interview has never previously been revealed, other portions appeared in a bombshell exposé published in a 2017 DailyMail article following sexual assault allegations that were made against the actor by actress Rae Dawn Chong and television journalist Lisa Guerrero.
Article continues below advertisement
On the tape, Seagal is heard calling women "a bunch of f------ dirty w----- and c----------" after being asked why he believed women in the media have treated him unfairly.
"I won't even dare tell you what I think it is. One time, I'm sure that's what it was and another time it was just some dumb c--- that is a liar and wanted to be sensational," the foul-mouthed star responded.
Article continues below advertisement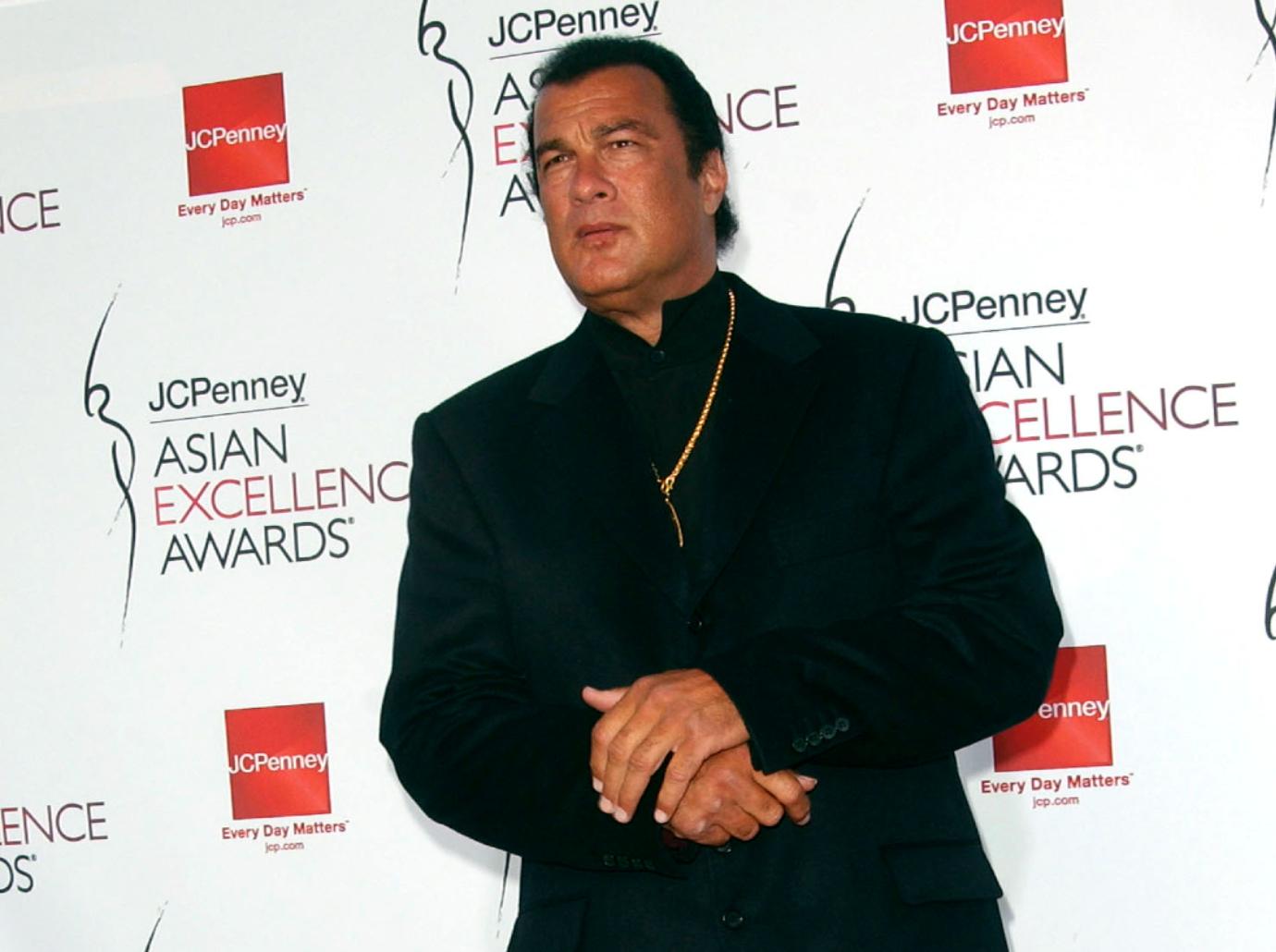 But now, with Russia attempting to take over Ukraine, Seagal's previously unreleased comments about his ties to the US intelligence services reignite questions if he was ever a CIA agent, and if so, what other national secrets he might know.
Article continues below advertisement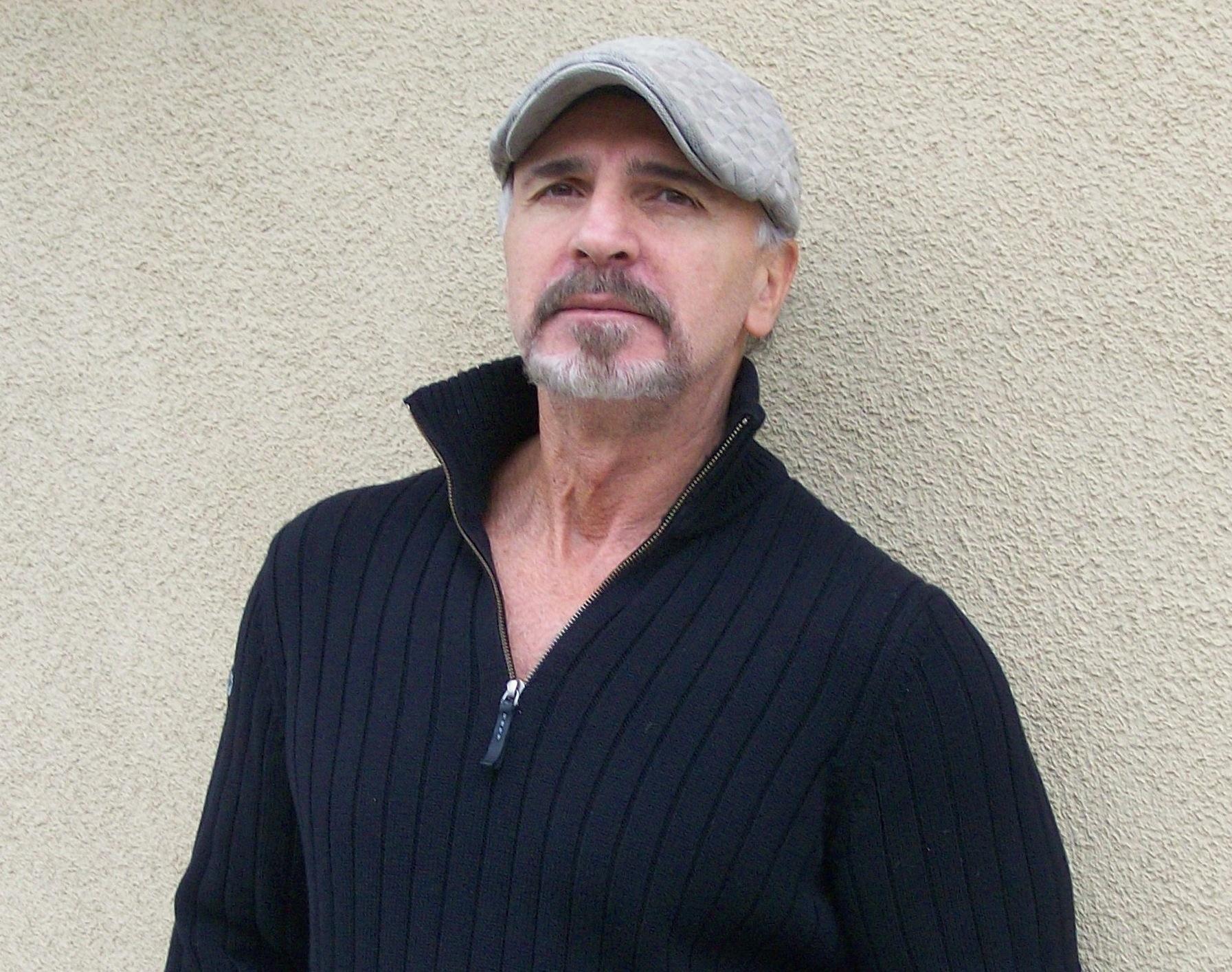 "God knows what other CIA secrets Seagal held in confidence apart from the details surrounding the death of Marilyn?" Barresi told Radar.