UCLA Student Who Was Stabbed To Death Texted Friend About A Person Giving 'Bad Vibe' Minutes Before Being Killed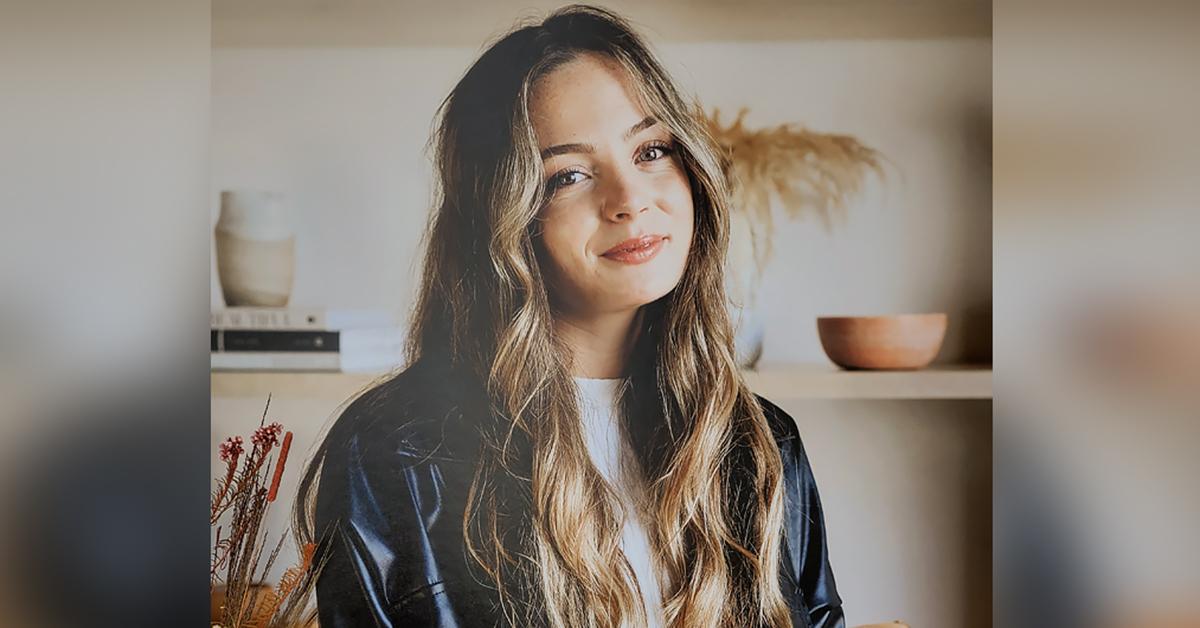 A student at UCLA who was killed by a man while working in a luxury furniture shop in Hancock Park sent her friend a text about someone who had entered the premises giving her a "bad vibe" moments before she was murdered.
Article continues below advertisement
According to officials, 24-year-old Brianna Kupfer was stabbed to death with a knife Thursday during her work shift at Croft House on North La Brea Avenue. Her body was found by a customer, who then notified the authorities about their discovery.
The attacker reportedly escaped the scene through the back door and was caught on surveillance camera headed towards the northbound via an alley behind the store.
During a press conference on Tuesday, officials disclosed new information surrounding the death of Kupfer, including the victim's concern about the suspect.
Article continues below advertisement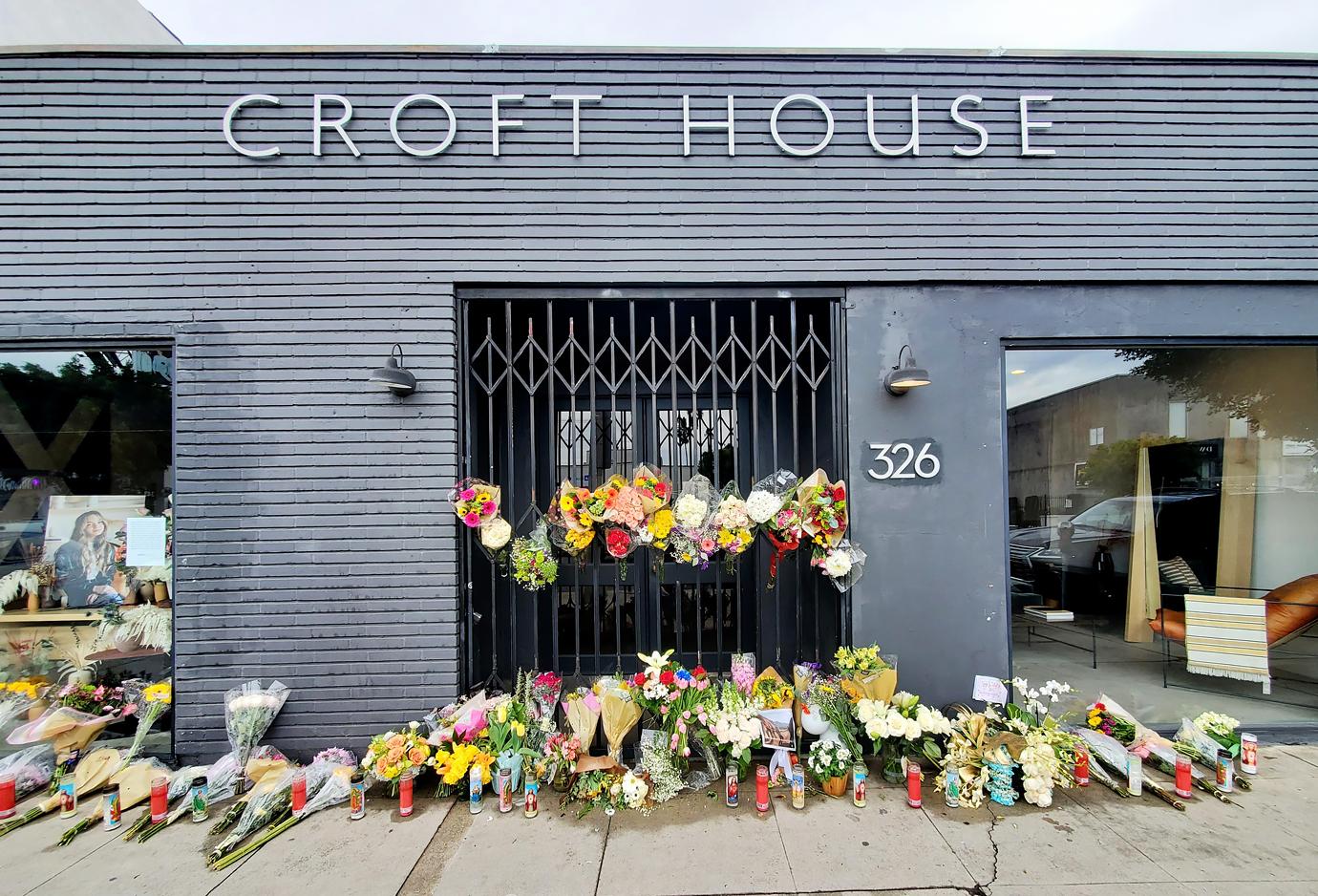 "At 1:36 PM in the afternoon, Brianna was working in this store all by herself. She sent a text to a friend letting her know that there was someone inside the location that was giving her 'a bad vibe,' Lt. John Radtke of the LAPD's West Bureau Homicide division shared. "Regrettably, that person did not see the text immediately. And at 1:50 PM, a citizen who was coming into the store, a customer, found Brianna lying on the ground lifeless, covered in blood."
Article continues below advertisement
Police also released the surveillance footage showing the suspect at a nearby 7-11. The latest statement from officials said the man has been identified as 31-year-old Shawn Laval Smith.
He was described as "a male Black, unknown age, tall, thin, wearing a dark hoody, sunglasses, a white N-95 mask, dark skinny jeans, dark shoes and carrying a dark backpack."
Article continues below advertisement
The authorities have determined the attacker was not known to the victim and he is believed to be homeless based on the evidence discovered by detectives.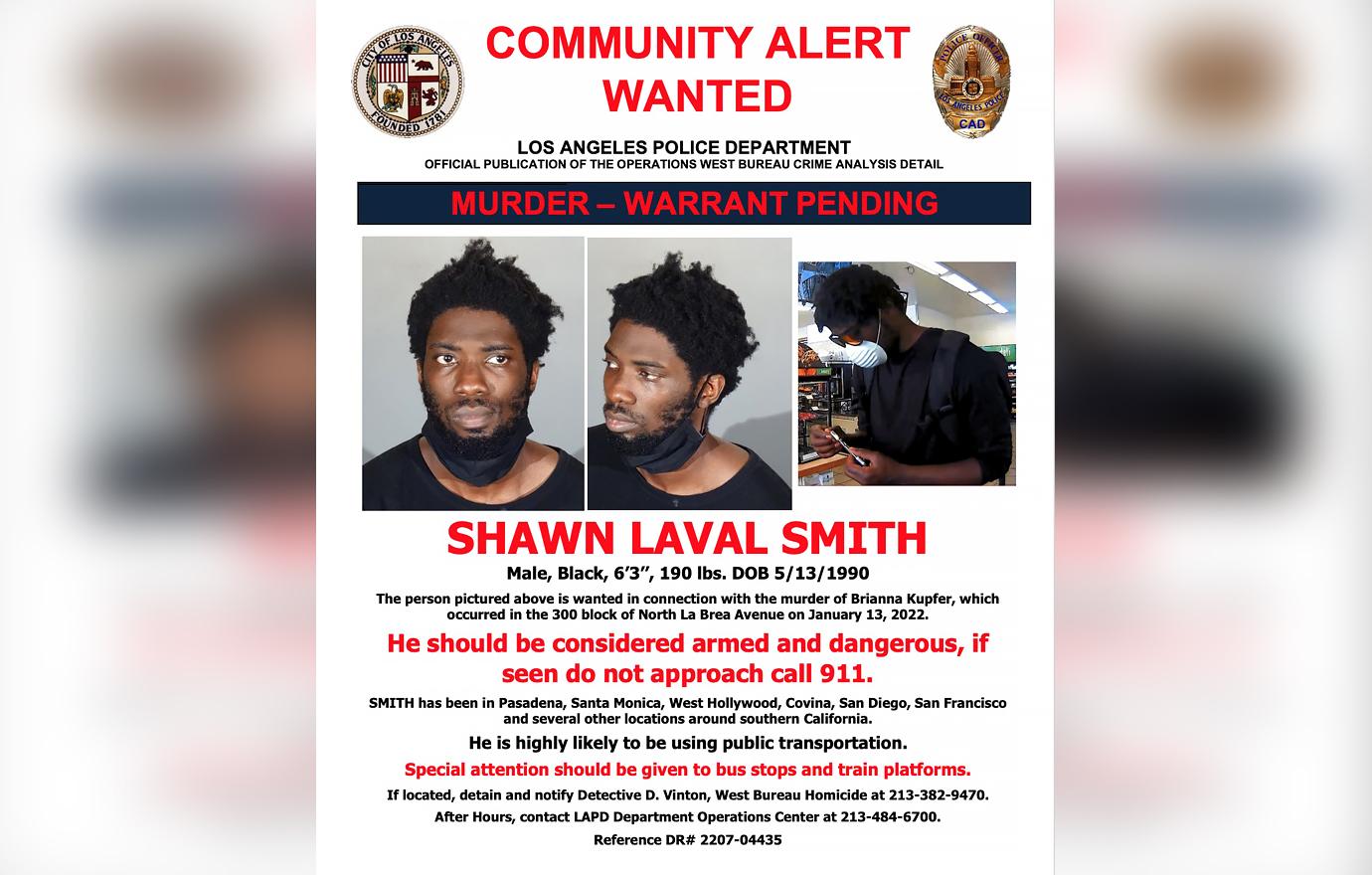 Article continues below advertisement
Kupfer's father shared in an interview with FOX LA that his daughter was "smart," had "big dreams, lots of friends," and was "devoted to her family."
Her family said in a statement that Kupfer was a graduate of Brentwood High School in Los Angeles and the University of Miami and worked on a degree in architectural design at UCLA.
A cash reward of $250K —with $50,000 provided by officials, combined with donations from Kupfer's home community in the Pacific Palisades is being been offered to anyone with information about the suspect who remains at large after the incident.
For those with any helpful tips on the suspect or the killing are encouraged to call the LAPD 24/7 at 1-877-LAPD-24-7 (1-877-527-3247).