'That's Pretty Weird Behavior': Tucker Carlson SLAMS Congress For 'Clapping Like Seals' During Ukrainian President Volodymyr Zelenskyy's Speech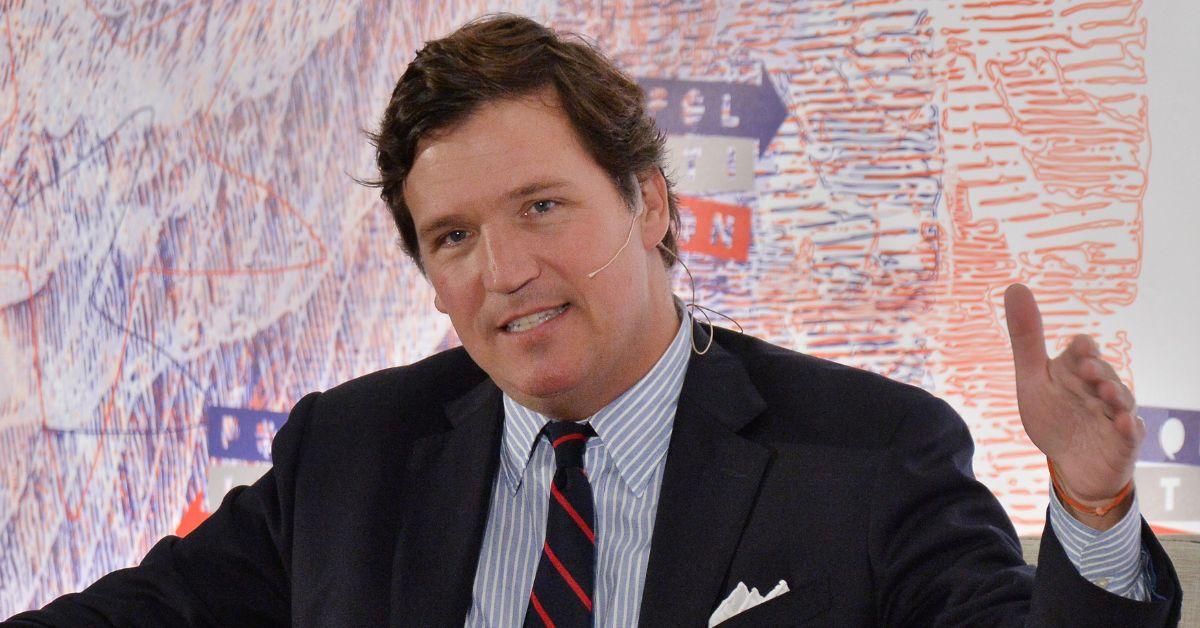 Tucker Carlson launched a scathing attack against Congress this week after the House members warmly welcomed Ukrainian President Volodymyr Zelenskyy onto the Chamber floor, RadarOnline.com has learned.
Carlson shared his critical remarks on Thursday night, one day after Zelenskyy gave an impassioned speech to Congress regarding his nation's ongoing fight against Vladimir Putin and Russia.
Article continues below advertisement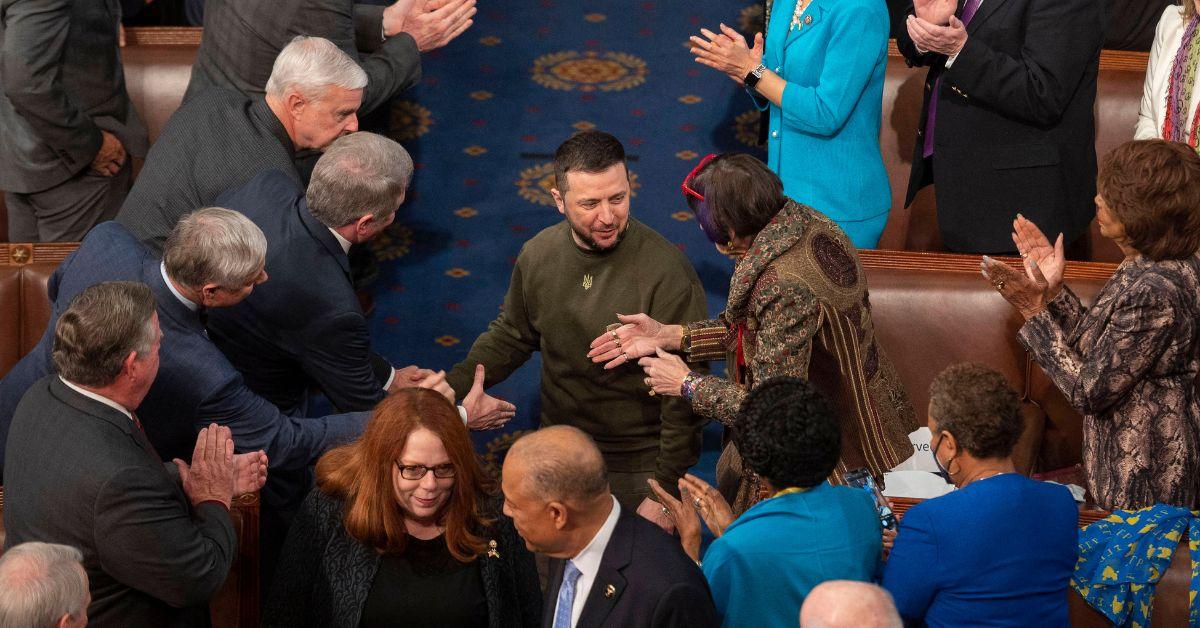 But the 53-year-old Fox News host was not happy with the way the majority of House members welcomed Zelenskyy, and Carlson made his concerns clear during the latest episode of his eponymous program Tucker Carlson Tonight.
"But here's the interesting thing," Carlson raged. "Almost every person in the room clapped like a seal."
"No matter what that man said – 'Send me more money; I command you, send me more money! We're taking care of it in the most responsible ways' – they applaud. All of them. Almost like they have to," he continued.
"Now, there are 435 members of the House of Representatives – Republicans and Democrats – and famously they don't get along and they don't agree on anything. They can't even pass a budget, because they disagree on everything," Carlson continued further.
Article continues below advertisement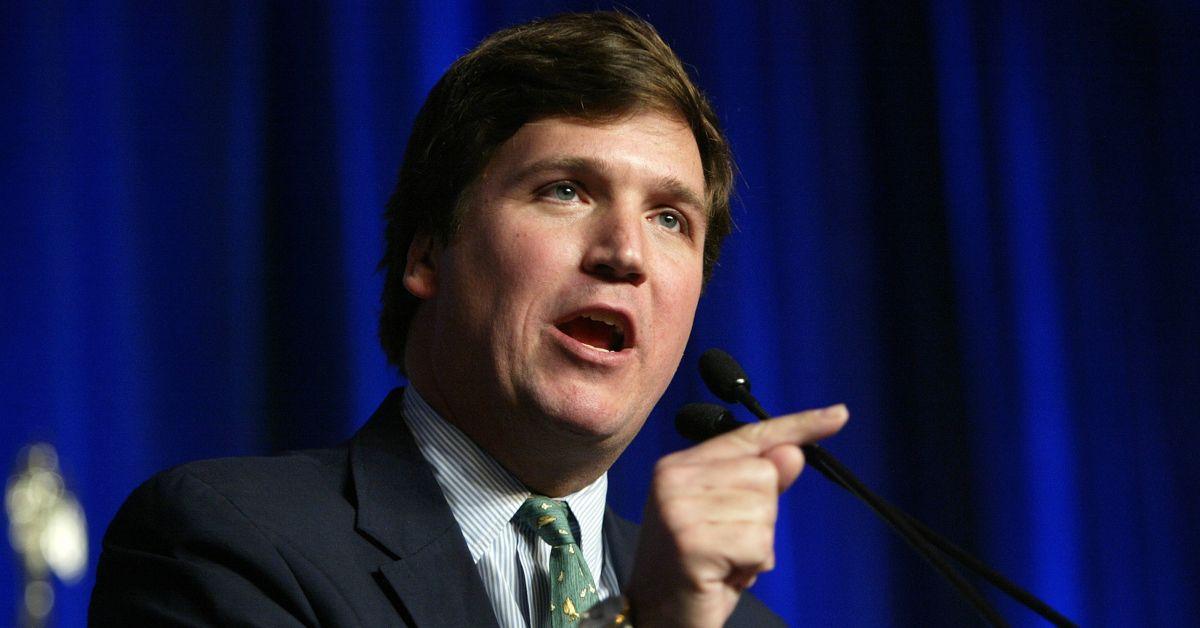 "And yet, when a foreign leader shows up in cargo pants to tell them lies and give them orders, they all applaud. That's pretty weird behavior in a democracy if you think about it."
Even more shocking were Carlson's remarks in which he compared President Zelenskyy's speech, and Congress's reaction to the Ukrainian leader's speech, to that of former Soviet Union leader Joseph Stalin and his followers in 1952.
"The fractious debate we hear so much about doesn't exist," Carlson proclaimed before cutting to footage of Stalin's final speech before being succeeded by Nikita Khrushchev. "And, in fact, looking at the screen last night, it didn't really look like a democracy to be honest. It looked like this."
"Woohoo, good point, sir; we're so pleased you're here," Carlson added, seemingly mocking the members of Congress who supported Zelenskyy during his address on Wednesday.
Article continues below advertisement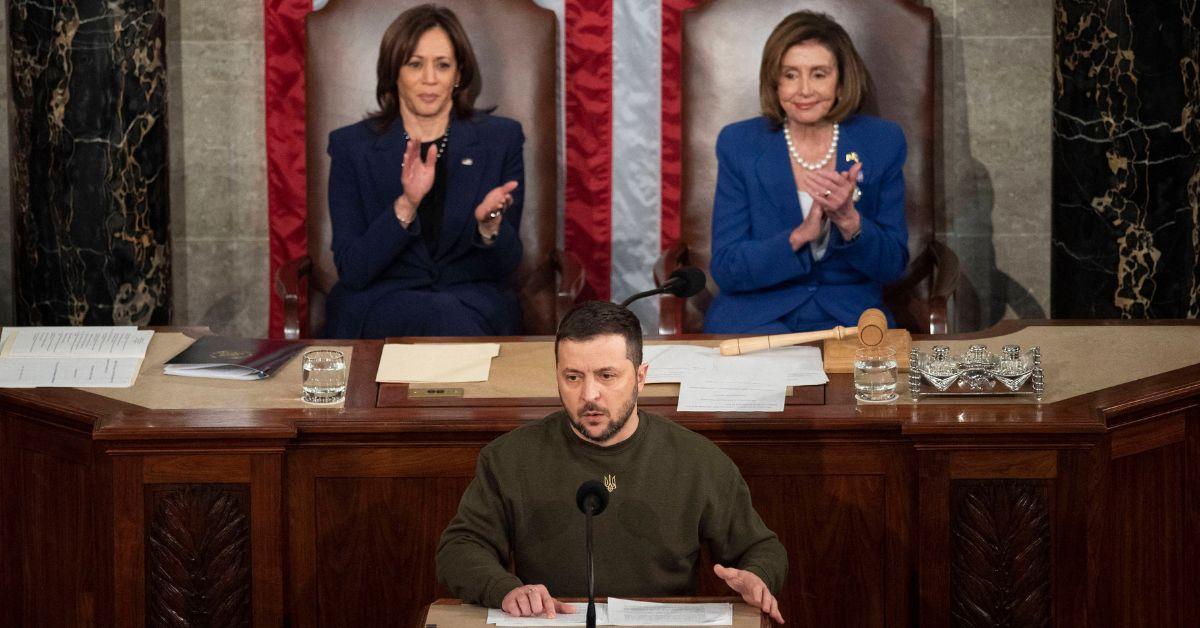 As RadarOnline.com previously reported, Carlson's remarks in which he described Congress as "clapping like seals" and compared Zelenskyy to Stalin come after the contrarian Fox News host ridiculed the Ukrainian president for not wearing a suit when he visited Washington, D.C. earlier this week.
"The president of Ukraine arrived at the White House dressed like the manager of a strip club and demanding money and amazingly no one threw him out," he fumed on Wednesday night.
"Instead, they did whatever he wanted and American taxpayers declared that Joe Biden will continue to give Zelenskyy whatever he demands."