Tucker Carlson Fires Back At 'The View' After Ana Navarro, Whoopi Goldberg Suggest He Is A Russian Asset Pushing Propaganda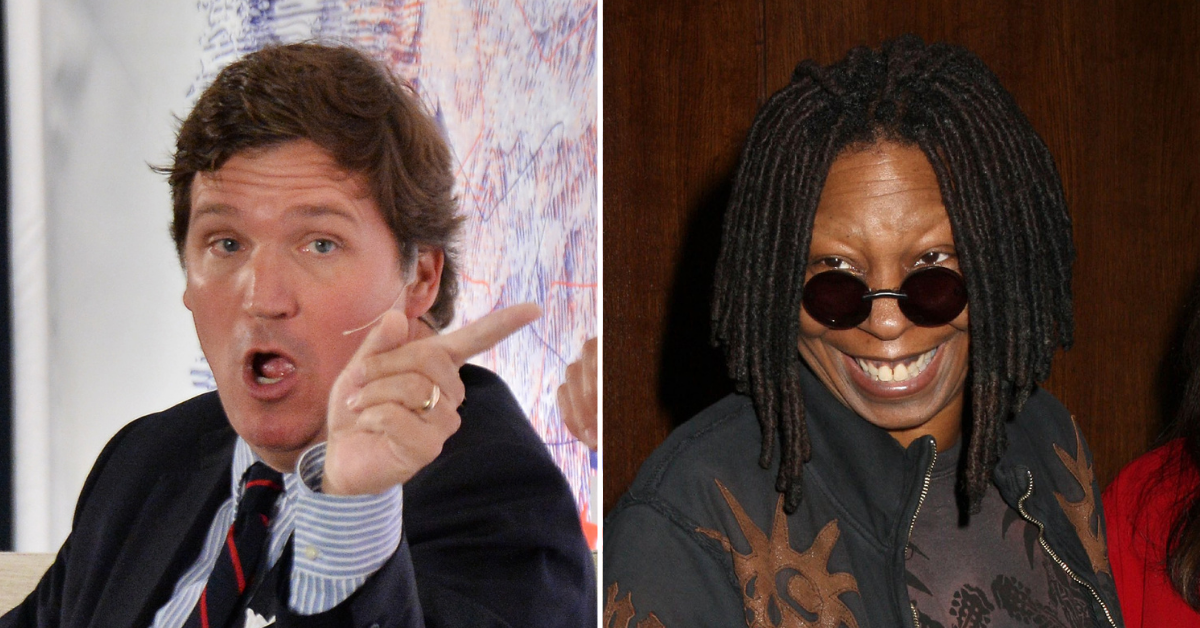 Tucker Carlson recently fired back at The View after the program's cohosts Ana Navarro and Whoopi Goldberg suggested the Fox News anchor ought to be investigated by the Department of Justice for allegedly being a Russian asset.
According to Carlson's show Tucker Carlson Tonight on Monday, the conservative host called out Navarro and Goldberg specifically for comments they made during their own show earlier that day.
Article continues below advertisement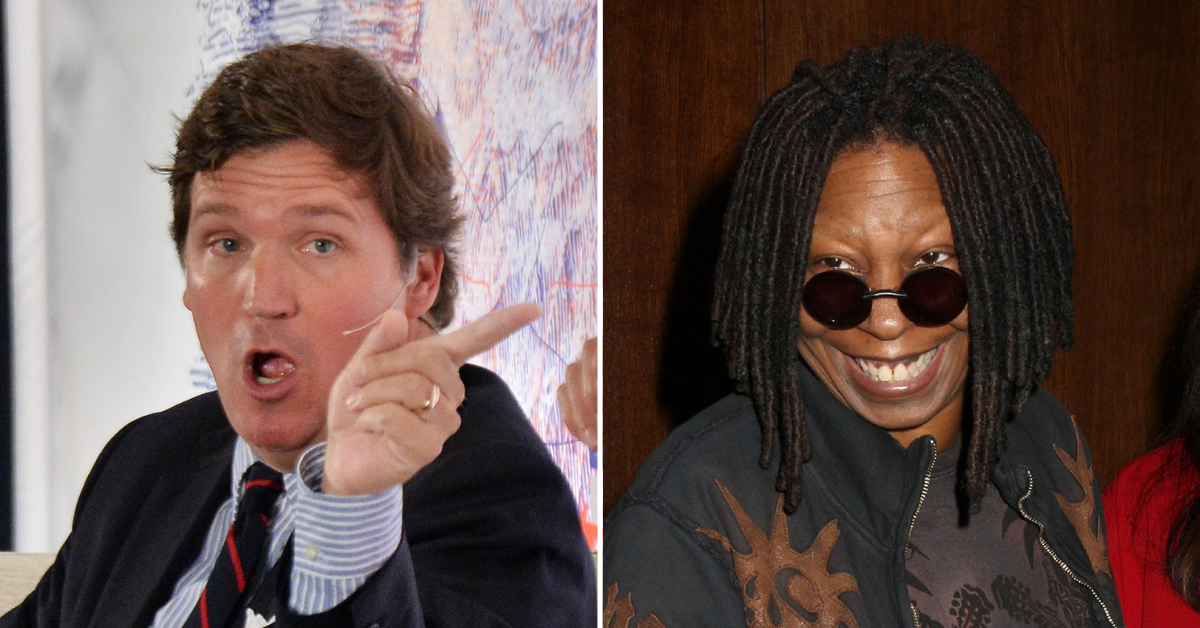 The dispute between the Fox News host and The View cohosts all started when Carlson claimed the United States was funding biolabs in the current war-torn nation of Ukraine.
"The director of the U.S. Cooperative Threat Reduction Program, a man who would know a man called Robert Pope, has confirmed that scientists are keeping Soviet-era pathogens for research purposes in Ukraine," Carlson claimed during his show.
"They told us they were destroying them. They should have destroyed them, but they haven't. What could go wrong in an active war zone?" he continued. "And they knew that those pathogens existed and were being experimented upon, researched."
Although Pope reassured the world that Ukraine was not capable of using the biolabs to develop biological weapons, Carlson reportedly failed to include that information, and Russia has been using the same exact claims to justify their ongoing invasion and onslaught of their neighboring nation.
Article continues below advertisement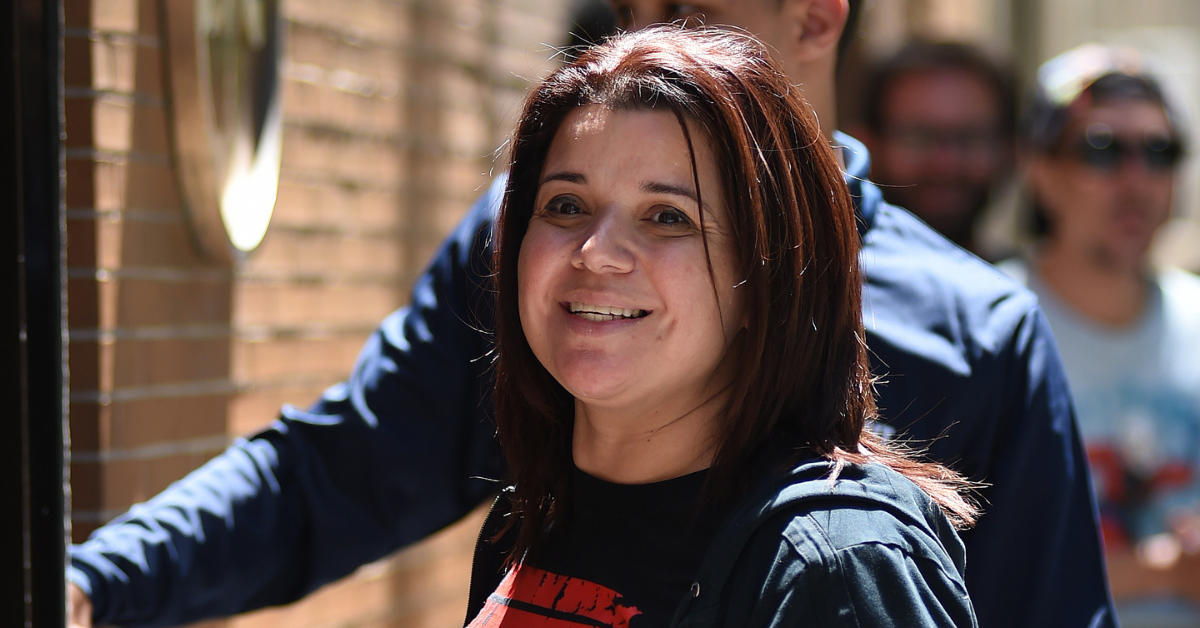 "I think the Department of Justice, in the same way it is setting up a task force to investigate oligarchs, should look into people who are Russian propagandists shilling for Putin," Navarro said Monday after it was apparent Carlson was pushing the same propaganda Russian President Vladimir Putin has been pushing to his own citizens. "If you are a foreign asset to a dictator, it should be investigated."
"In fact, I remember when Tulsi Gabbard - and I even hate that we are discussing it because I think to myself who is this woman, - how do you not call out something that is repeating false Russian propaganda? And that has been brought down?" Navarro continued.
"They use to arrest people for doing stuff like this," Goldberg added, a comment that evidently got under Carlson's skin because he focused on it at length later that night during his own program.
"Really? 'They used to arrest people for saying stuff like this.' When did they arrest people for saying stuff like this, and who is they exactly?" Carlson shot back hours later. "So we are at war with Russia! We must send you to the gulag because freedom!"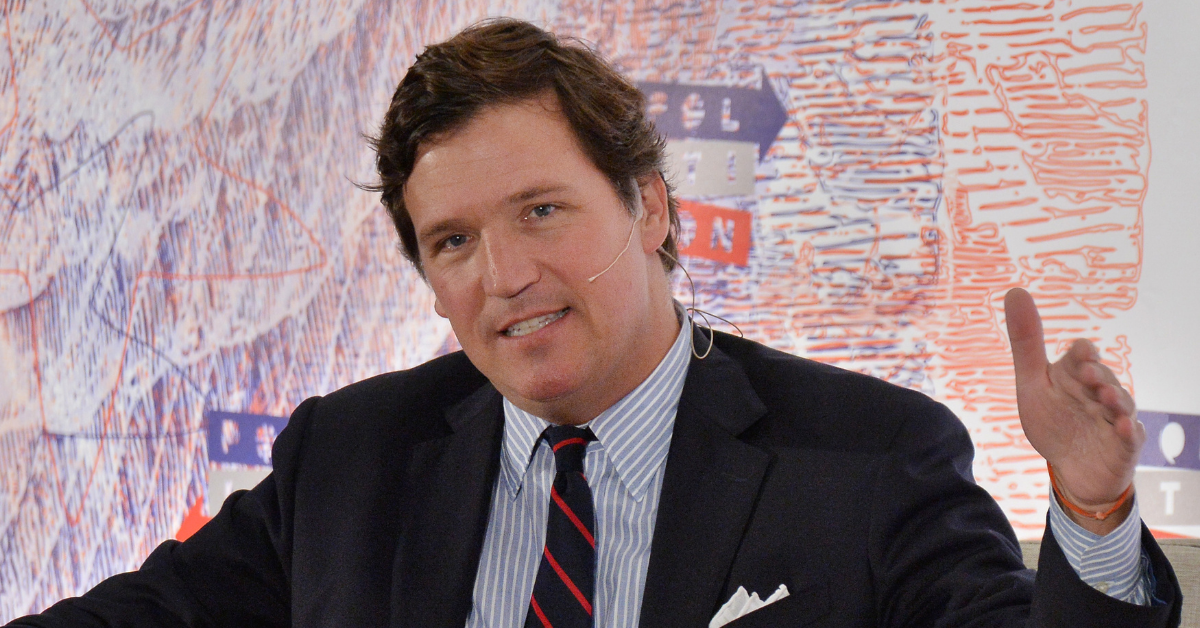 "Because a democracy, the one thing democracy doesn't have patience for is dissenting views from its own citizens, particularly citizens who sincerely hope and pray for the best for their own country," Carlson added, despite not at any point recognizing or taking responsibility for the false claims he was pushing on his program.