'Worst Human Being' Tucker Carlson Confronted By Angry Montana Man, Fox News Host Criticized For Spreading 'Misinformation'
Article continues below advertisement
Last week, the Fox News host was confronted by an angry man at Dan Bailey's Outdoor Company in Livingston, where Carlson was shopping with his daughter, though it is unclear which one.
All four of his children are adults.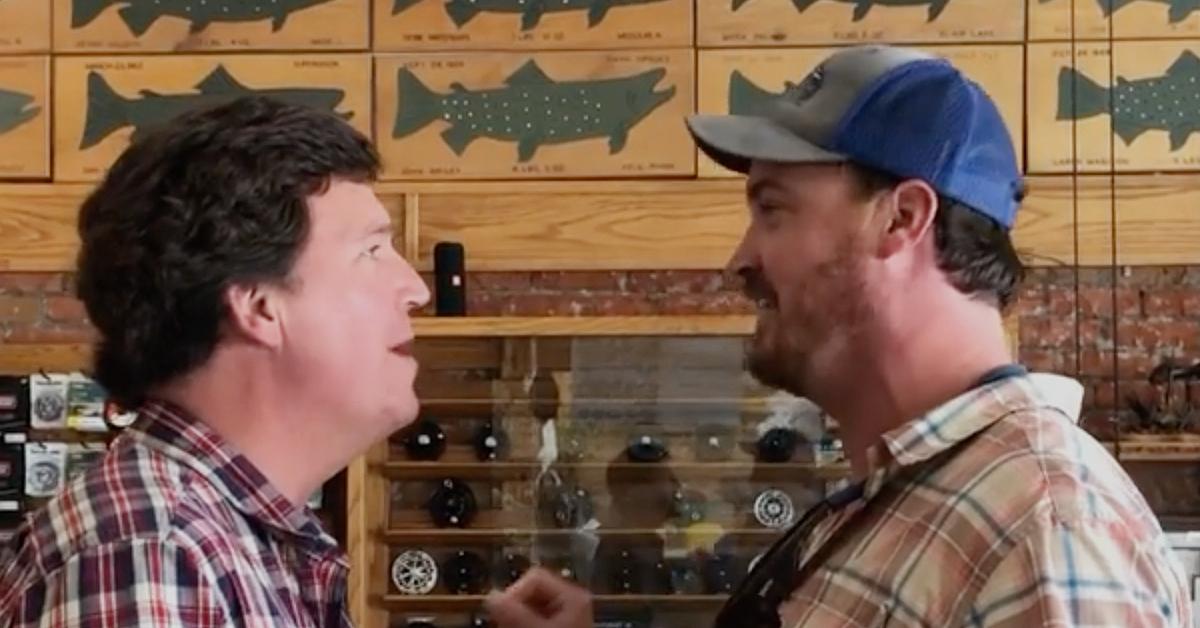 Article continues below advertisement
The man – a fly fisherman coincidentally named Dan Bailey (no affiliation with the store) – approached the conservative pundit, prompting Carlson to put his hand up and on Bailey's chest to prevent him from getting too close.
Dan was heated but kept his voice down as his friend filmed the encounter in a 22-second video that's since gone viral.
"My daughter is here," Carlson whispered to Bailey, likely hoping that would diffuse the situation. It did not.
"I don't care, man," Bailey fired back. "You are the worst human being known to man. I want you to know that."
"I appreciate that," the visibly uncomfortable television personality said in response. "I appreciate that."
Article continues below advertisement
"What you have done to everybody else in this state, to the United States, to everyone else in this world," Dan continued. "What you have done to families, what you have done to everybody else in this world. I don't care that your daughter is here. What you've done to people's families..."
While the man was speaking, Tucker noticed he was being filmed and flashed the camera an awkward grin. "Settle down son," he urged Bailey, attempting to walk away.
"Son? Don't call me son," Dan fired back as he followed Tucker.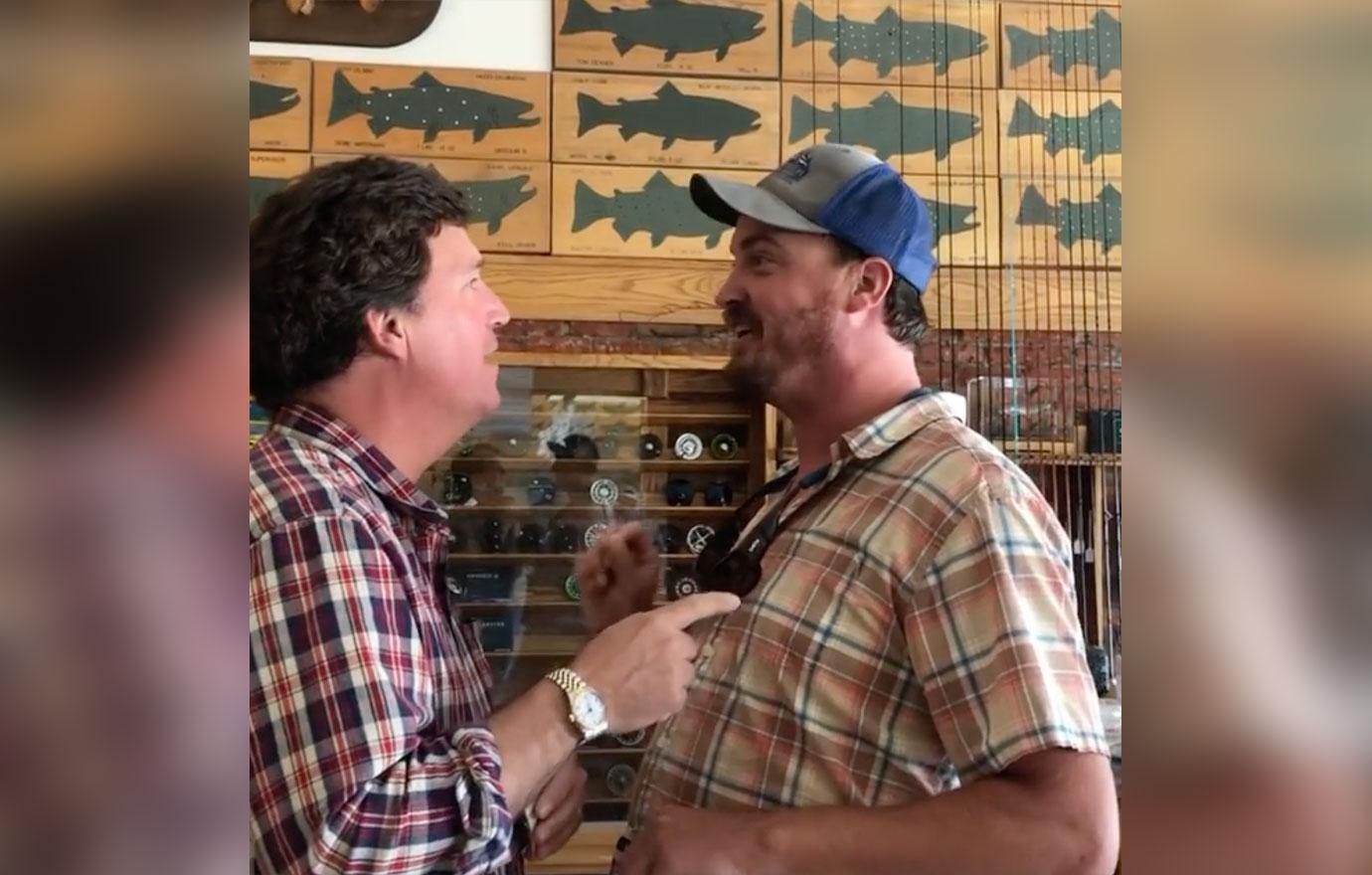 Article continues below advertisement
Bailey posted the video to his personal Instagram page, writing, "It's not everyday [sic] you get to tell someone they are the worst person in the world and really mean it! What an asshole! This man has killed more people with vaccine misinformation, he has supported extreme racism, he is a fascist and does more to rip this country apart than anyone that calls themselves an American." He added the hashtags #f--ktuckercarlson, #stayoutofmontana #democracywillprevail and #trumplost."
Throughout the coronavirus pandemic, Carlson has cast doubt over the effectiveness of the COVID-19 vaccines, suggesting that the shots don't actually work and declaring that thousands of people have died from them.
Article continues below advertisement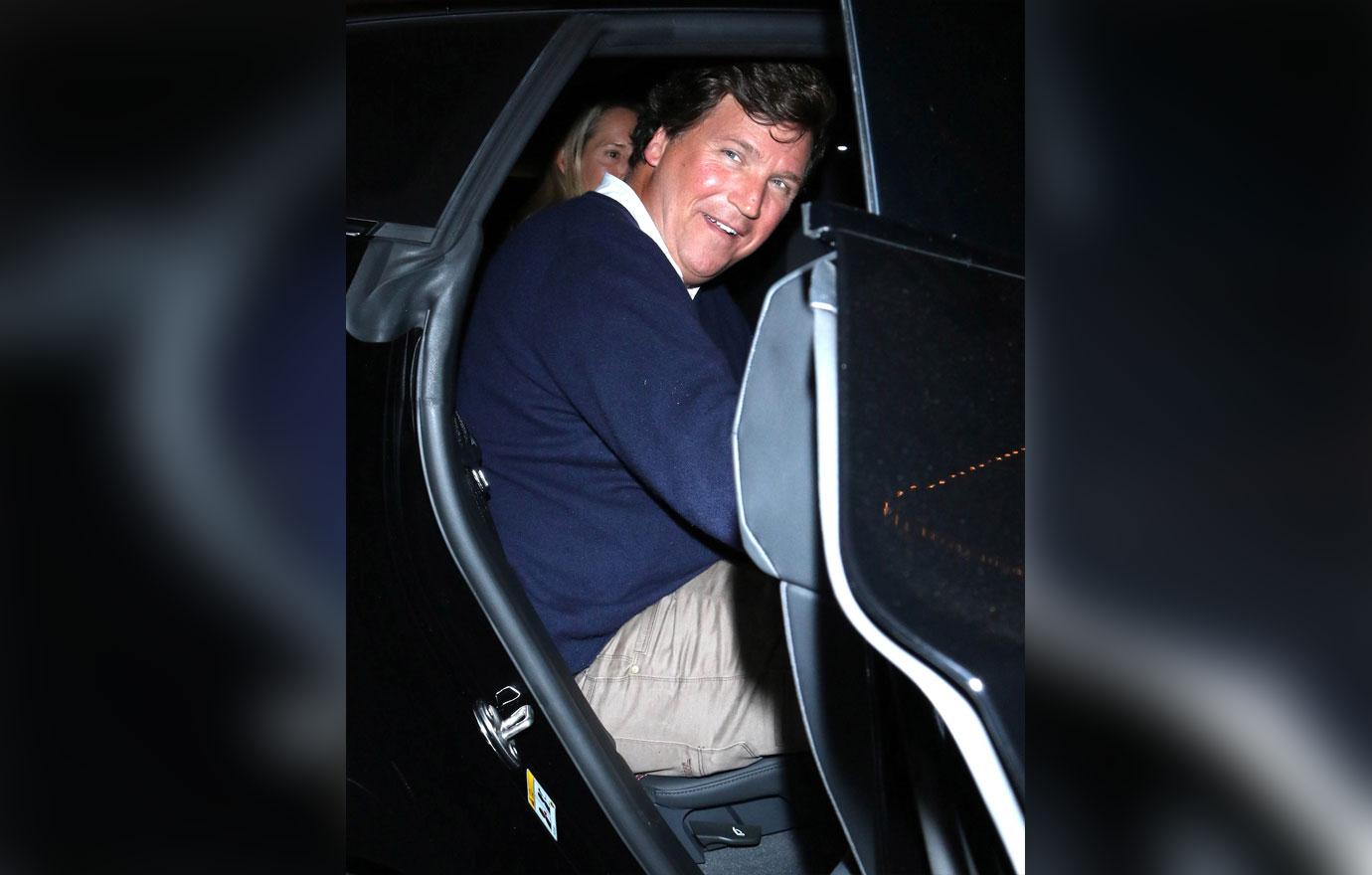 Following the fishing store incident, a spokesperson for Fox News released a statement condemning Bailey for "ambushing" Carlson while he was in a store with his family and called the confrontation "totally inexcusable."
"No public figure should be accosted regardless of their political persuasion or beliefs simply due to the intolerance of another point of view," the spokesperson said.
Article continues below advertisement
Dan Bailey's Outdoor Company released a statement of its own, making sure to first make clear that "this person has no affiliation with our business, other than he shares the same name as our founder."
"To be clear, we treat every customer equally and respectfully," the statement read. "Our staff was professional and cordial to Mr. Carlson, as we are with all of our customers."
Donald Trump Jr. shared his own thoughts about the situation, tweeting along with the video, "Is the loser who went out of his way to have someone video him harassing Tucker in public for some viral content the model for the new Pregnant Male Emoji? The likeness is uncanny! #SoBrave."