Exclusive Details
Trump, Tucker Carlson And Marjorie Taylor Greene Revel In Golf Crowd's Chant Of 'Let's Go Brandon!'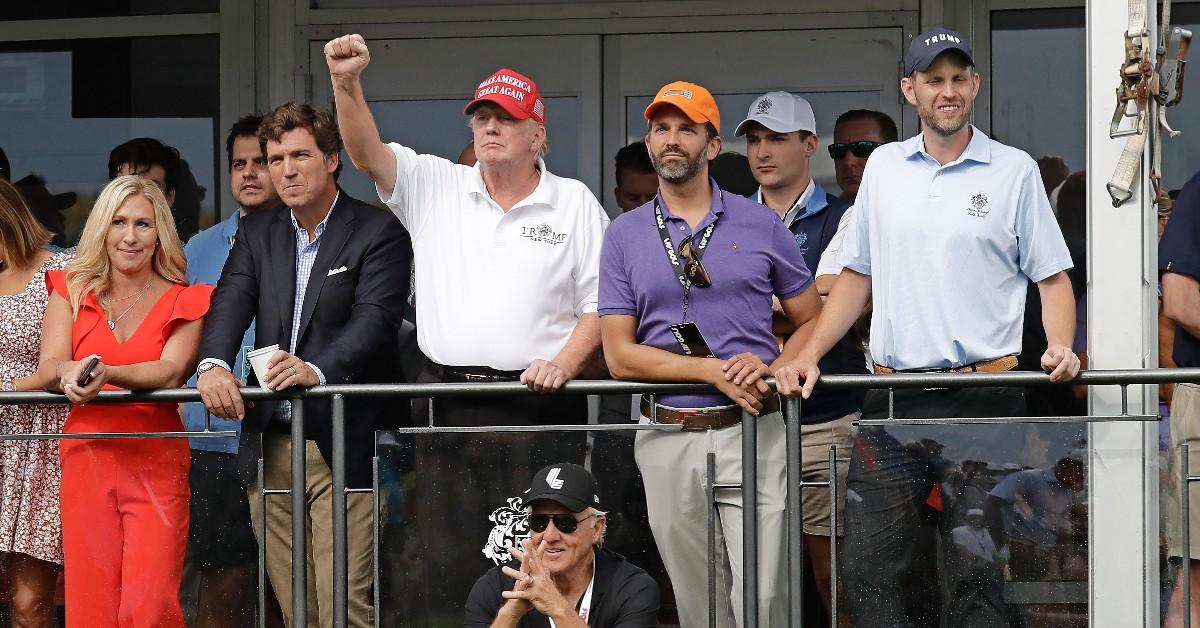 On July 30, President Joe Biden revealed that he had once again tested positive for COVID.
The next day, his predecessor at The White House, Donald Trump, encouraged a chant of "Let's go Brandon!" at the LIV Golf Invitational Bedminster in New Jersey, and was joined in with some pretty famous faces, RadarOnline.com has learned.
Article continues below advertisement
In a video shared on social media, Trump was flanked in a tented podium by Fox News host Tucker Carlson and Georgia Rep. Marjorie Taylor Greene. Carlson chuckled in the video at the chant, while Taylor Greene urged the crowd along in the same general fashion as Trump.
Approving of a crowd's "Let's go Brandon!" chant was just part of Trump's weekend activities mocking the current president.
Article continues below advertisement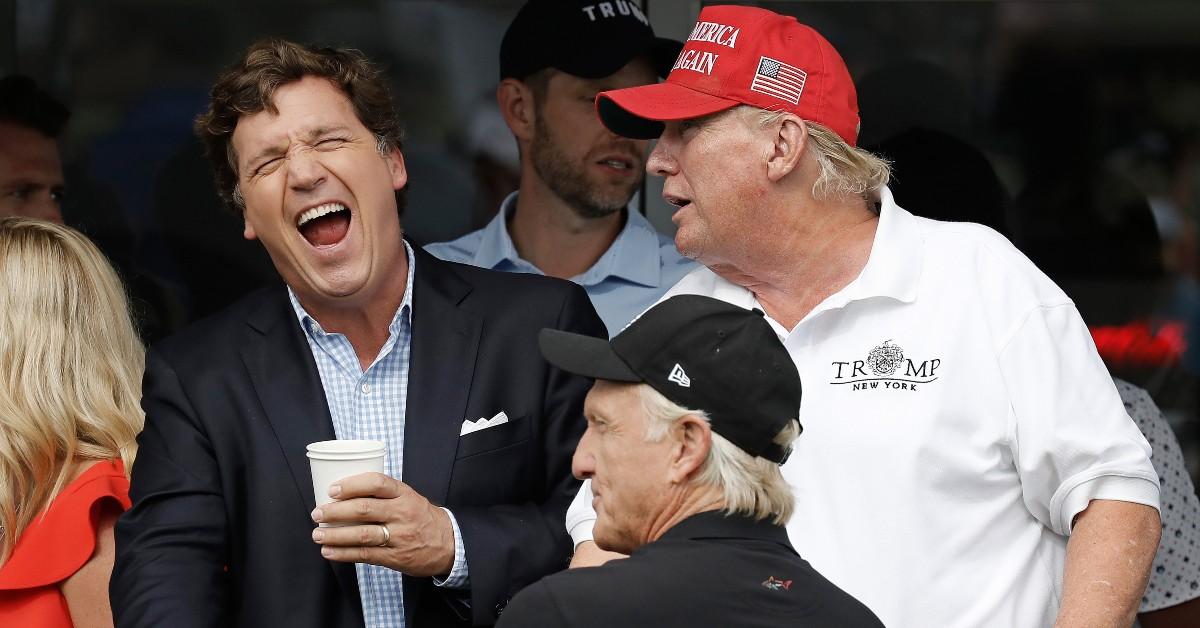 On Truth Social, the former POTUS unleashed a bizarre set of comments about Biden's renewed diagnosis, calling it dementia rather than COVID. Trump added: "Joe is thinking of moving, part time, to one of those beautiful Wisconsin Nursing Homes, where almost 100 percent of the residents miraculously, and for the first time in history, had the strength and energy to vote – even if those votes were cast illegally."
Article continues below advertisement
Ivana Trump, freshly buried on the grounds of the Bedminster golf course, may well have been turning over in her grave at her former husband's behavior. His boorish behavior, at rallies and golf tournaments, continues unabated.
Lost in the commotion, partly because many American media outlets are very gingerly covering the LIV golf circuit, is the fact that Henrick Stenson, in just his first LIV event, won the Bedminster prize of $4 million. He also pocketed another $375,000 thanks to the second-place finish of his tournament team the Majesticks GC.
Article continues below advertisement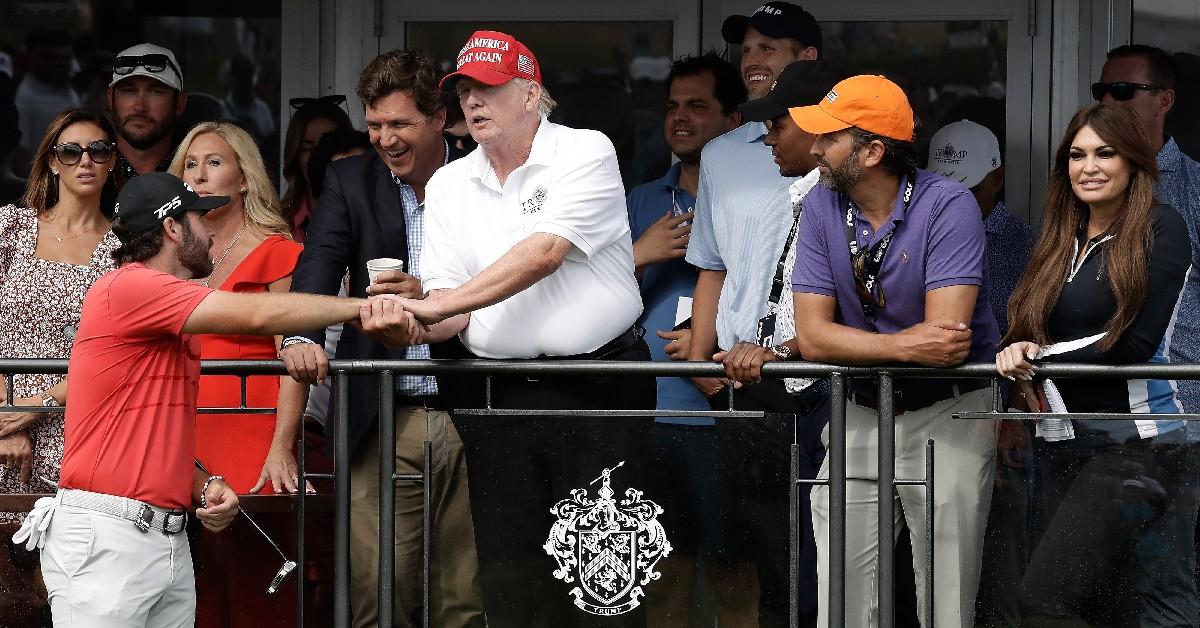 The Bedminster tournament was the third in the young history of the LIV circuit, after previous stops in Portland, Oregon and London.
Trump pumped his fist to the chant of "Let's go Brandon!" at his golf club followed Biden fist-bumping Saudi Crown Prince Mohammed bin Salman during a recent visit.