Exclusive Details
Trump Accuser E. Jean Carroll Plans Second Civil Suit Against Former President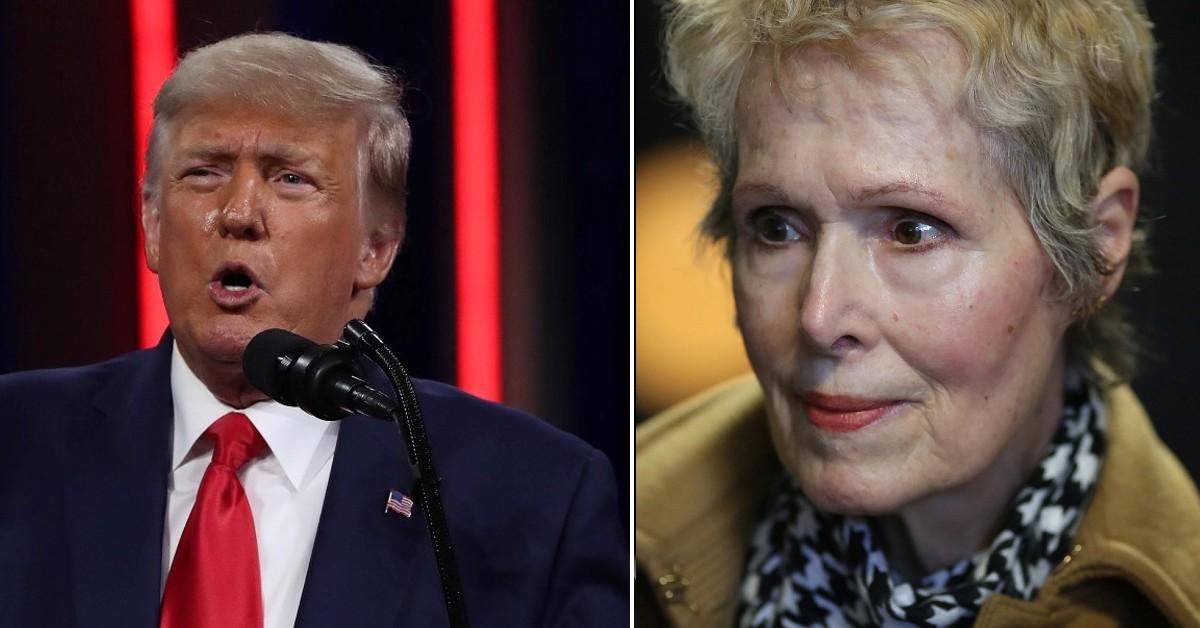 On Nov,. 24, the Adult Survivors Act, which allows New York state victims of sexual assault to file civil charges, will take effect, and one key case is likely, Radar has learned.
Article continues below advertisement
E. Jean Carroll, the longtime former Elle magazine columnist and current Substack writer whose defamation lawsuit against former President Donald Trump was dismissed, plans on that date to take advantage of the new law to file a new complaint of battery and intentional infliction of emotional distress. "There comes a time when a woman does not back down!" Carroll stated in a tweet linking to media coverage of her plan, formalized in a court filing this week.
Carroll, 78, has been keeping her 255,000 Twitter followers appraised every step of the way as she has battled Trump's lawyers in court, and beyond. It all started with sexual assault allegations made in her 2019 memoir "What Do We Need Men For? A Modest Proposal," which Trump publicly denied, prompting the defamation lawsuit from Carroll.
Article continues below advertisement
That case is set to go to trial next February. A judge ruled that the formal exchange of evidence between the two sides must be completed Nov. 16, which now is just shortly before Carroll's other lawsuit will become official.
It's getting hard to keep up with all the legal actions ensnaring Trump. Just hours after Carroll's plans hit the news, New York Attorney General Leticia James announced a massive fraud lawsuit against Trump and his family.
Carroll's new lawsuit is also being handled by Robbie Kaplan, a partner at Kaplan Heckler. They plan to depose former President Trump, something they attempted for the previous defamation lawsuit but which was deemed unnecessary.