Tips And Tricks For Cooking With CBD Oil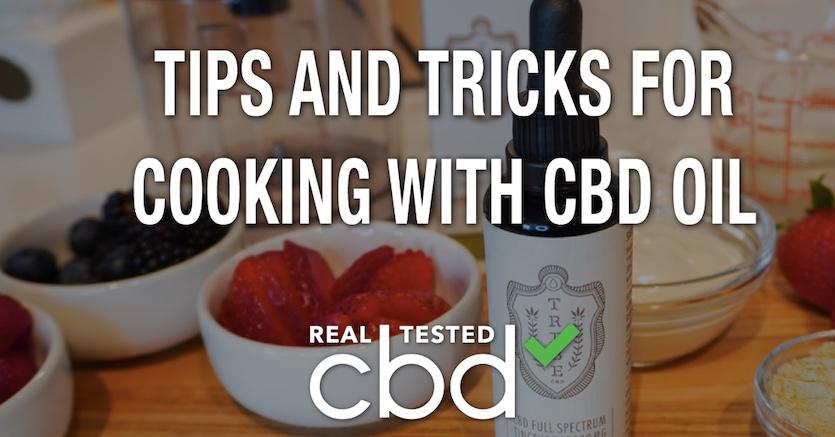 If you're like most Americans, you have heard of or even tried CBD by now.
Whether a CBD oil or edible, many people have made CBD part of their everyday holistic healthcare routine. CBD is thought to have a variety of potentially therapeutic benefits from stress relief, pain management and even sleep aid. If you are still looking for the perfect way to incorporate CBD into your healthcare toolkit, perhaps consider cooking with CBD oil for a fully customizable experience!
Article continues below advertisement
One of the best ways to get CBD in a "catered" for you way is to cook with CBD oil. From sauces and dressings to smoothies and infused goods, cooking with CBD can be fun and a great way to consume your daily dose.
Incorporating CBD into food and drinks that you already love can be the easiest and best way to consume CBD. Are you ready to become a CBD chef? Here are a few tips and tricks to get started cooking with CBD oil.
Cooking with CBD Oil – Golden Rules for Success
Article continues below advertisement
1. Always Add Some Healthy Fats – CBD is a fat-soluble compound, meaning it absorbs best when paired with fat-containing foods. Incorporating healthy fats in your cooking with CBD will help your body to absorb the effective ingredients. Using an oil like olive, avocado, MCT or coconut as a carrier for your CBD oil in recipes will help make the CBD more effective and easily absorbed. For example, if you are making a delicious salad dressing and want to add CBD oil, try to use a base of olive or avocado oil to up the ante of absorption.
2. Too-High of Temperature Awareness – One major key to CBD oil cooking success is to be aware of the heat you are using, whether pan frying, baking, etc. Some CBD oils are thought to lose potency if they are heated too high, so sticking under 320F is a safe place to stay. If you are baking with CBD oil, try to use a recipe with a lower oven temperature. Similarly, if you can incorporate your CBD into a recipe after the baking or heating portion, say through an icing or dressing, that is the most effective way to incorporate CBD without adding any heat.
Article continues below advertisement
Great Places to Start When Cooking with CBD Oil
Article continues below advertisement
1. CBD Smoothies
One of the best and easiest ways to cook with CBD oil is to incorporate CBD into a homemade smoothie. Whether you have a go-to banana strawberry recipe or prefer a green-machine smoothie, simply adding a dropperful of CBD oil to your blender can really up the health aspect of your smoothie.
2. Sauces and Dressings
One of the easiest ways to start cooking with CBD oil is to simply add CBD oil to pre-made or homemade sauces, marinades and dressings. Because heating CBD oil to high can cause its potency to decrease, sauces and dressings are a great base that doesn't require intense heat or any heat at all. Add a dropperful to your next salad as a topper with your favorite dressing or drizzle some oil into your pasta sauce before finishing off your plate of spaghetti.
Article continues below advertisement
3. CBD-Infused Butter
Another simple way to incorporate CBD into your cooking is by making CBD-infused butter. CBD-infused butter can be used to top off some toast, or in your next low-temperature recipe that calls for butter. To make CBD-infused butter melt your choice of regular unsalted butter on a low heat, then add a dropperful of CBD oil and mix thoroughly. Allow the mixture to cool, then store in a dry and cool place until it's time to use.
Cooking with CBD Oil Tips and Tricks Takeaways
When it comes to CBD oil and cooking, there are countless ways to incorporate the natural elixir into just about any recipe. CBD oil could be the perfect addition to your kitchen cabinet and following the few golden rules above will help your success in cooking with CBD.
To find a great CBD oil to cook with, check here.